Read
All members password has been changed
Name : Dollmore
Hits : 478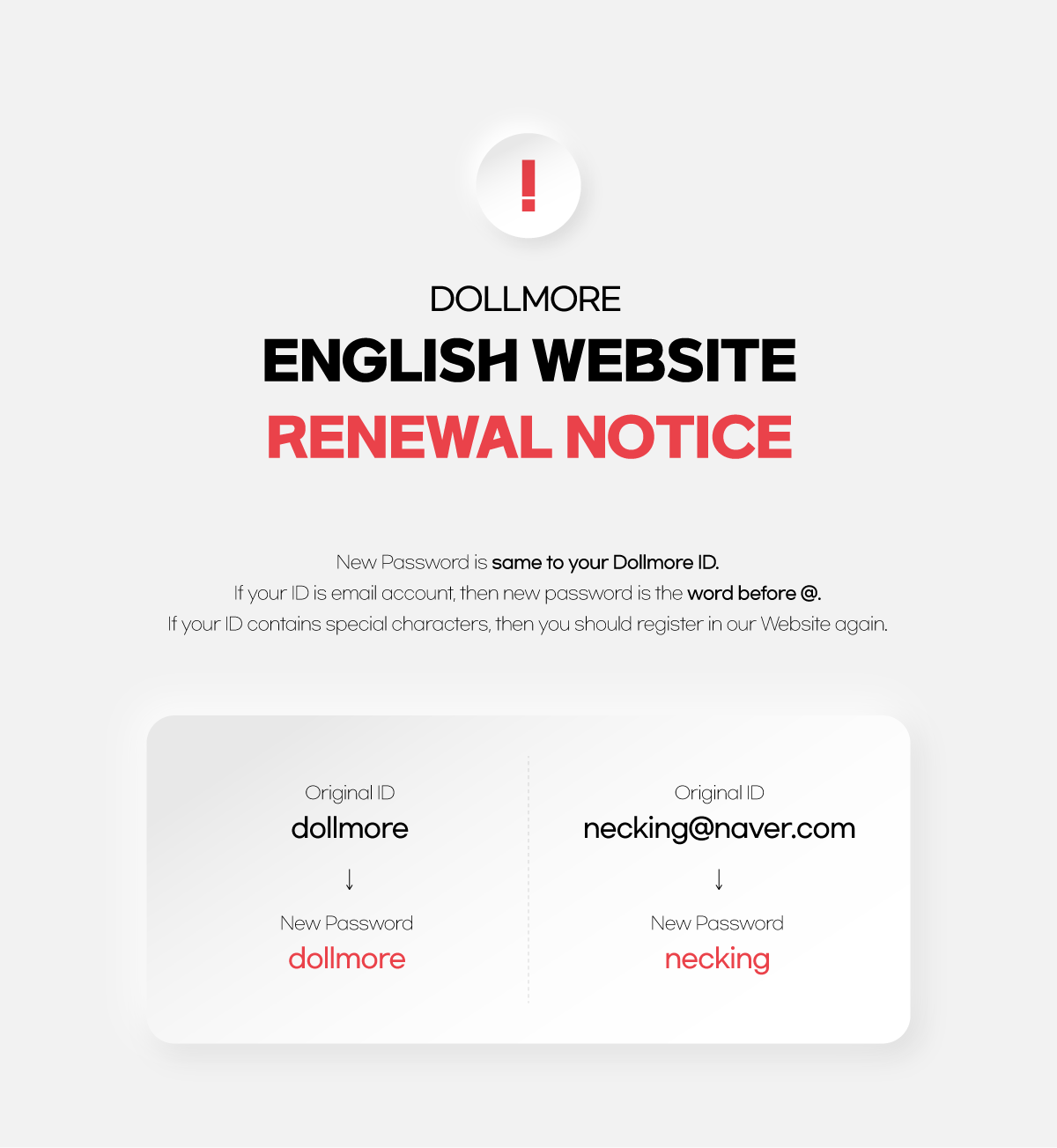 All members password has been changed.
New Password is same to your Dollmore ID
If your ID is email account, then new password is the word before @.
If your ID contains special characters, then you should register in our website again.
For example
ID: dollmore
New password: dollmore
New password: necking
Any other questions, please send email to us.
Our email is
necking@naver.com
List of posts

| No. | | Content | Name | Date | Hits |
| --- | --- | --- | --- | --- | --- |
| | normal | | dollmore | | 287 |
| 20 | normal | | 대표운영자 | | 21 |
| 19 | normal | | 대표운영자 | | 49 |
| 18 | normal | | 대표운영자 | | 52 |
| 17 | normal | | 대표운영자 | | 49 |
| 16 | normal | | 대표운영자 | | 83 |
| 15 | normal | | 대표운영자 | | 122 |
| 14 | normal | | 대표운영자 | | 103 |
| 13 | normal | | 대표운영자 | | 116 |
| 12 | normal | | 대표운영자 | | 154 |
| 11 | normal | | 대표운영자 | | 155 |
| 10 | normal | | 대표운영자 | | 182 |
| 9 | normal | | 대표운영자 | | 130 |
| 8 | normal | | 대표운영자 | | 196 |
| 7 | normal | | dollmore | | 223 |
| 6 | normal | | Dollmore | | 377 |