Current Page

home > Eyes > Glass Eyes > 8mm Oval > 8mm Classic Flat Back Oval Glass Eyes (CC10)
Product Classification List
8mm Classic Flat Back Oval Glass Eyes (CC10)
Sales Price

10.80USD

Mileage

0.11USD

Weight

0.05 Kg

Special Note
Total Purchase Amount
0 USD

Facebook Login






매우 사실적이고 아름다운 오벌타입의 글라스안구입니다. 돔의 높이도 하이톰으로 시선을 잘 따라오며 투명도가 좋습니다. 플랫형태의 안구로 뒷면이 납작합니다. * 구성 : 안구한쌍 * 모델 : Kid Dollmore Boy - Chloe (12mm착용)

Here is the realistic oval glass eyes with high dome and high transparancy. It has flat shape at the back side. * Included: a pair of eyes * Model: Kid Dollmore Boy-Chloe ( wear 12mm ) * Notice: We will ship a pair of 8 mm glass eyes to you .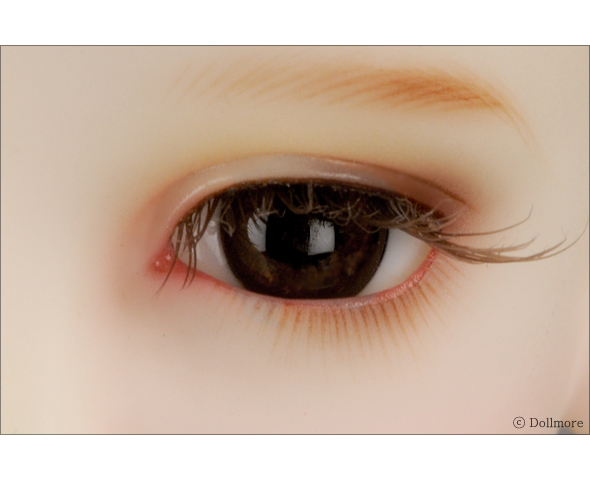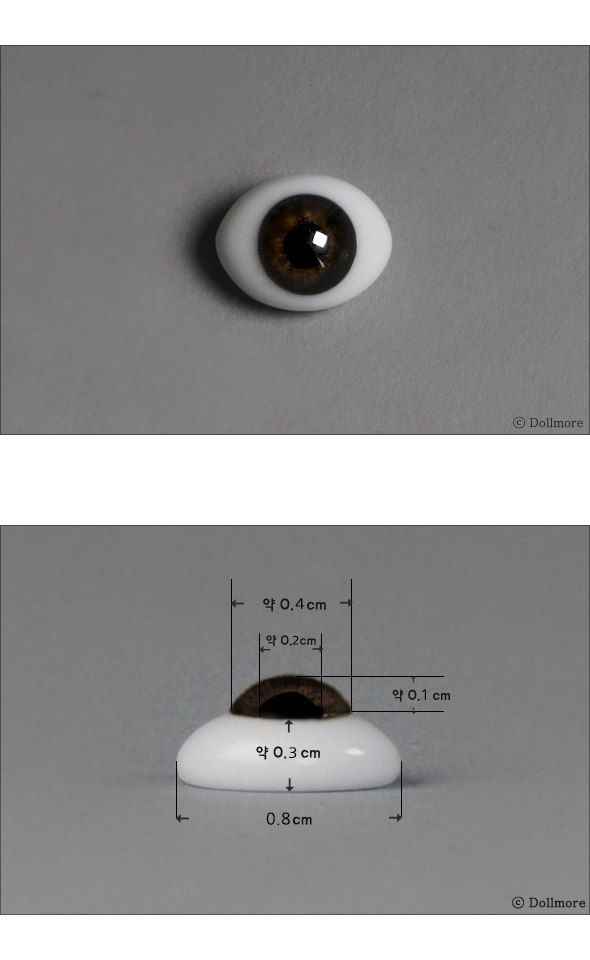 1. We provide free shipping service for one packet by FedEx if a buyer buy more than 2000 us dollar at one time.
If your order should be shipped by two packets, you need to pay extra shipping fee for the second packet.
2. If you buy many doll stands or doll furniture, then it is impossible to provide free shipping service.
3. We can ship order by Fedex, EMS, Rincos, k-packet.
4. EMS, Fedex, Rincos and Kpacket shipping fee is charged based on box size.
Therefore, when you buy a big size doll stuff, shipping fee will be very high.

If you find out damage of our dolls and doll stuffs, contact us within 1 week after receiving the packet.
Our E-mail: necking@naver.com , help@dollmore.net
Our Facebook ID: Eunyoung Lee (Dollmore)

We provide Layaway Payment Method when buyer buy a doll or doll parts when order amount is higher than 200 us dollar.
There will be absolutely no refunds, exchanges, or changes about layaway order.
If you cancel your layaway order, you will lost all deposit that you have sent.
All purchase of layaway order is final.
We suggest you leave a memo about layaway terms when you make order, we will check your memo when we send Paypal invoice to you.
We will set partial payment option to the PayPal invoice of layaway order.
You can pay partial payment at that PayPal invoice link.
There is no product related to this item.