Current Page

home > OUTFITS > Bebe Doll (14.5cm) > Bebe Doll Size - Like Pinocchio Set (B Red)
Product Classification List
Bebe Doll Size - Like Pinocchio Set (B Red)
Sales Price

23.40USD

Mileage

0.23USD

Weight

0.05 Kg

Special Note

* Composition: Blouse + overall pants
Total Purchase Amount
0 USD

Facebook Login






The doll of the photo is leaving belly of giant whale and going to grandpa's home step by step. He avoides temptations in the way to the home to meet his grandpa. It is a cute pinocchio dress for 5.7 inch high dollmore bebe dolls. We sell hat of the photo separately. If you need hat, we suggest you buy hat separately. We suggest you search hat using key word of Pinocchio Hat in our website if you want to buy hat. * Packet Include: blouse + overalls * Model : Dollmore Bebe Doll Mingming ( Tall : 14.5 cm == 5 1/2 inch) * Notice 1: Hat of the photo will not ship together. If you need hat, find hat with key word of Pinocchio Hat in our website and buy hat separately. * Notice 2: It also fits well to 5.7 inch high dolls made by another doll company.

고래뱃속을 떠나 할아버지 품으로~ 수많은 유혹을 던져주는 어른들을 피해 그리운 나의 집으로~ 동화속 피노키오가 되어 오늘도 즐거운 놀이를~~ 깜찍하고 사랑스런 의상이네요~ 모자는 별도 판매로 모자와 함께 하면 더욱 이쁜 피노키오가 완성됩니다. * 구성 : 블라우스 + 오버롤바지 * 모델 : 돌모아베베돌 밍밍 (키 : 14.5cm) * 참고1 : 모자와 신발은 아래코너에서 별도 판매중입니다. 인형 액세서리 > 모자&두건 > (5-7) Pinocchio Hat (Yellow) 돌모아 신발 > 반지&블라이스&돌플 > 12" Vintage Boots (Brown) - 30mm * 참고2 : 타사의 포켓사이즈인형들에게도 호환되는 사이즈의 의상입니다.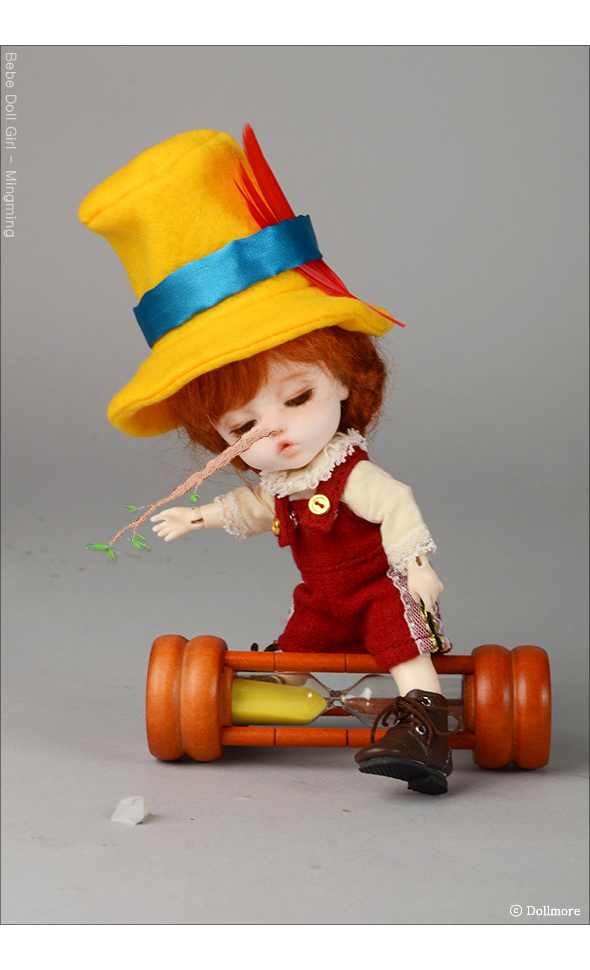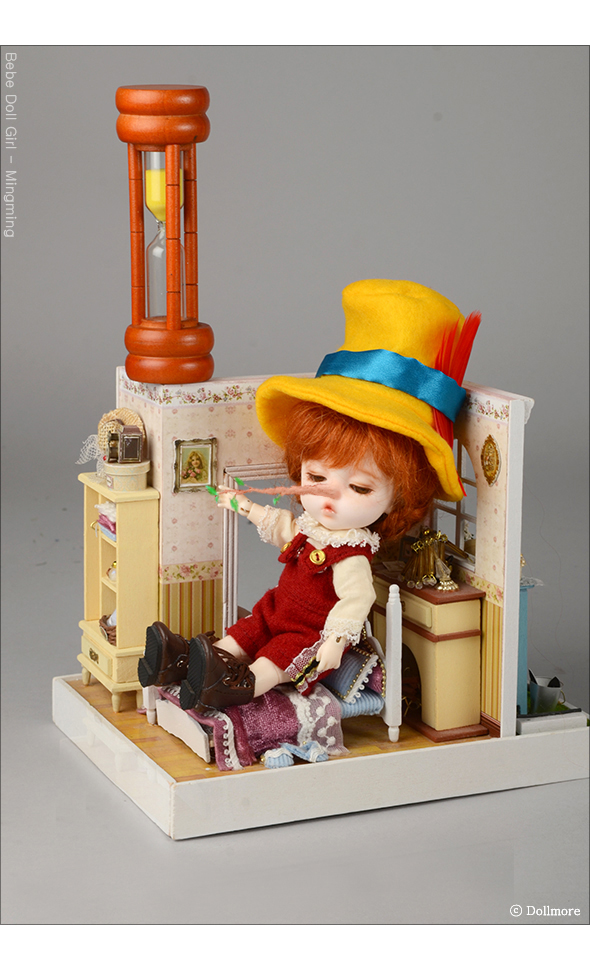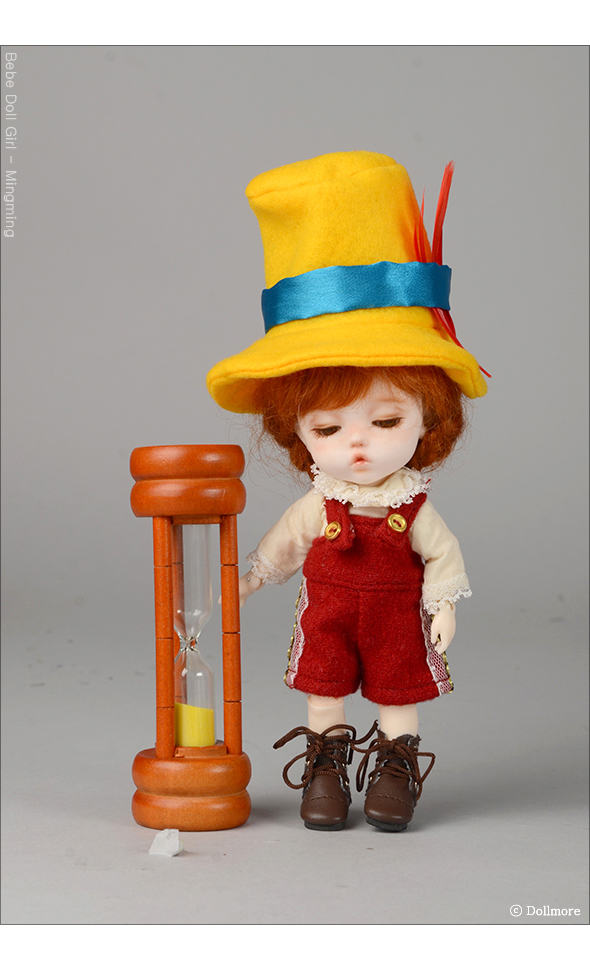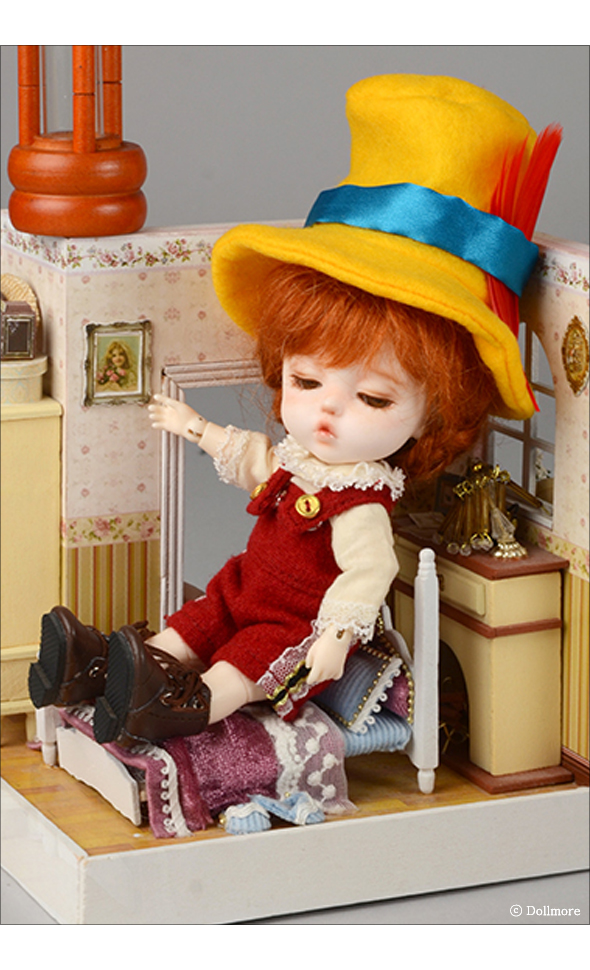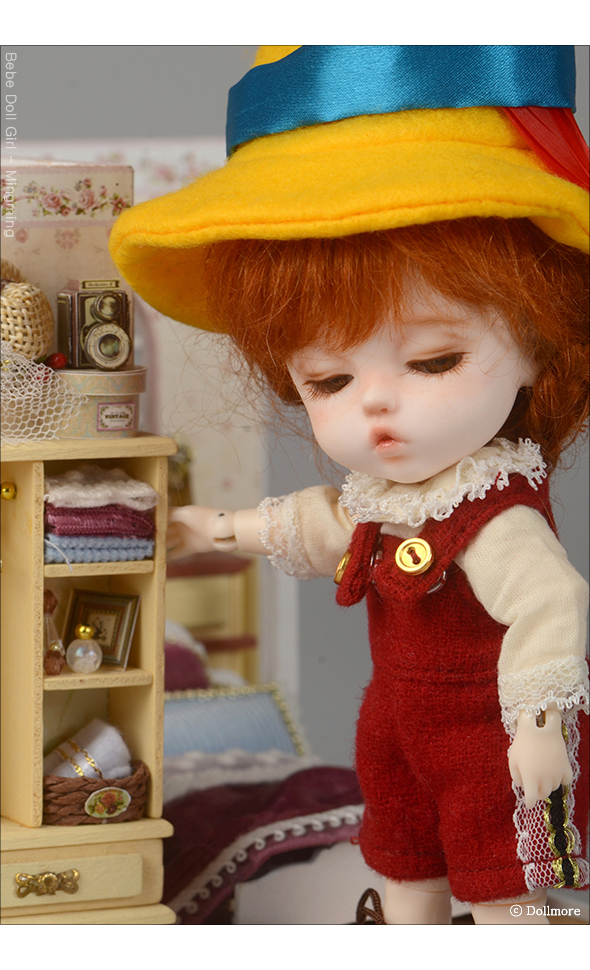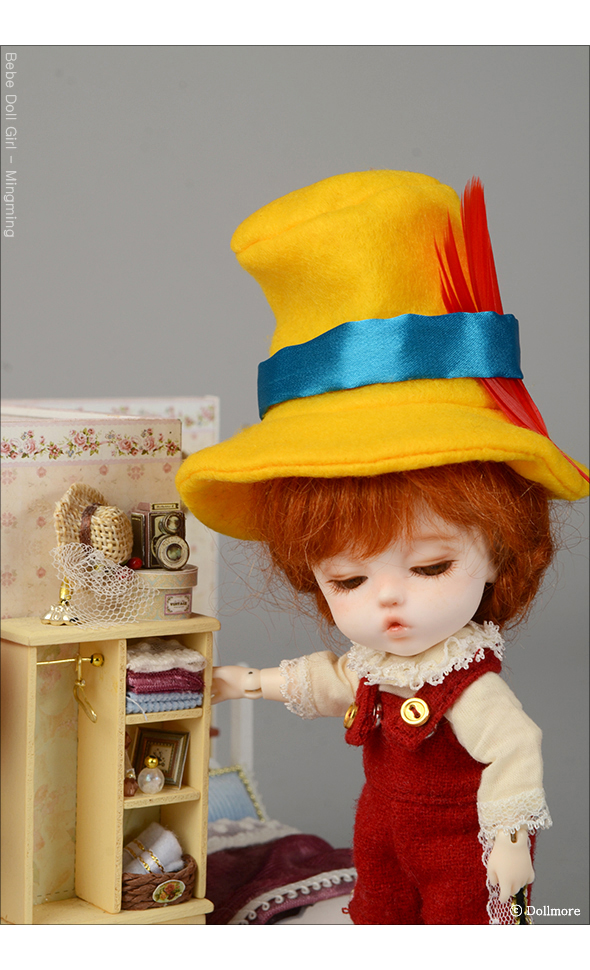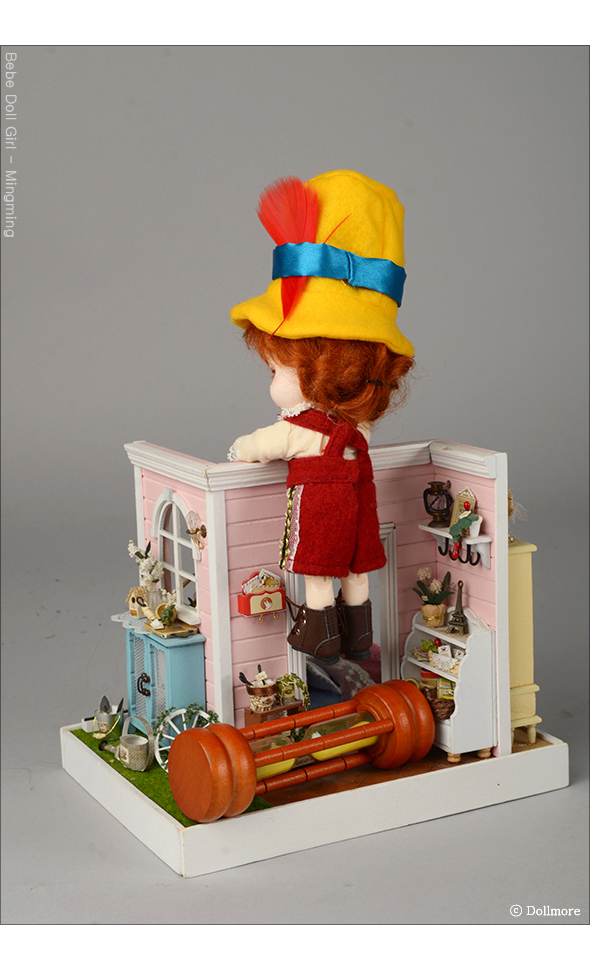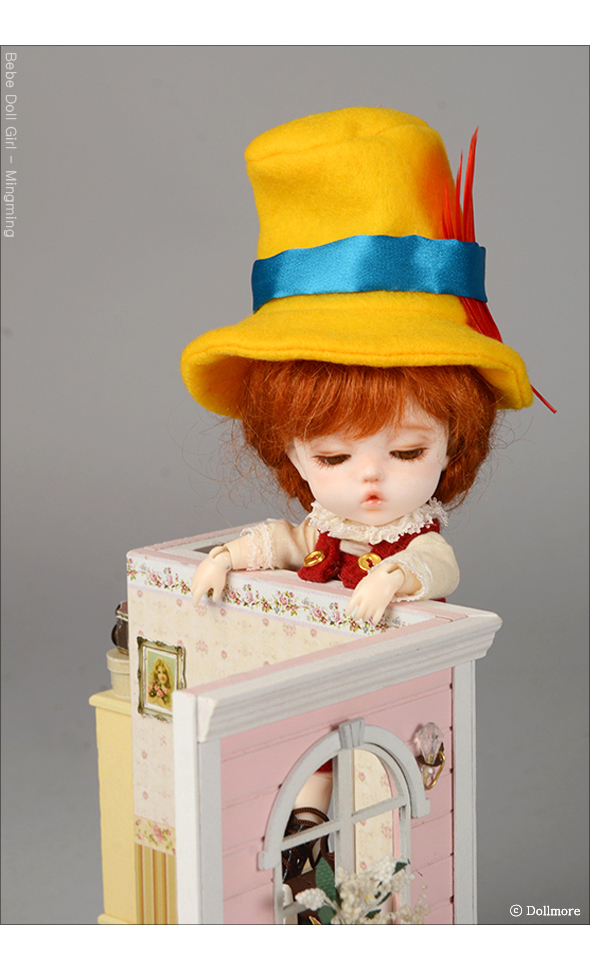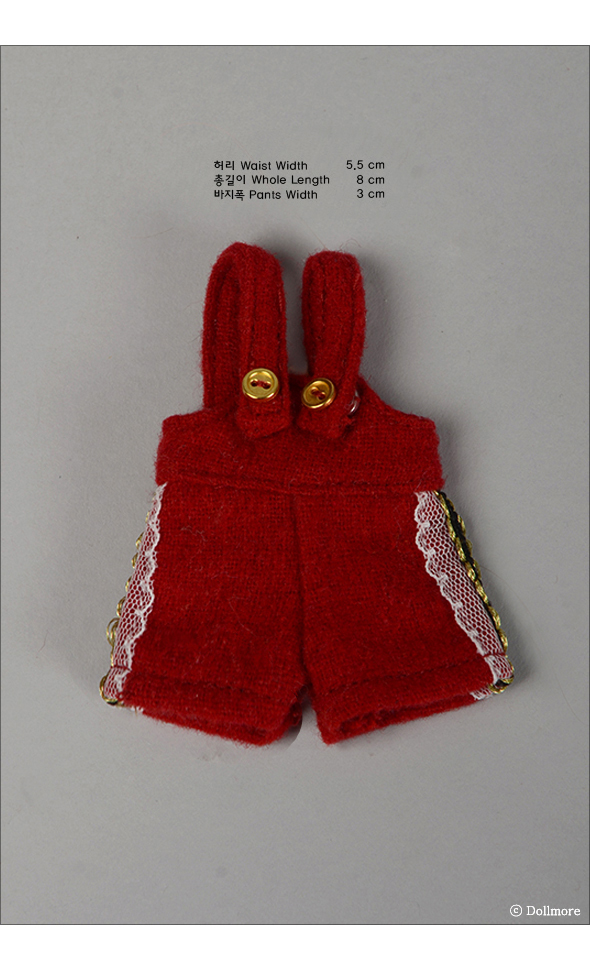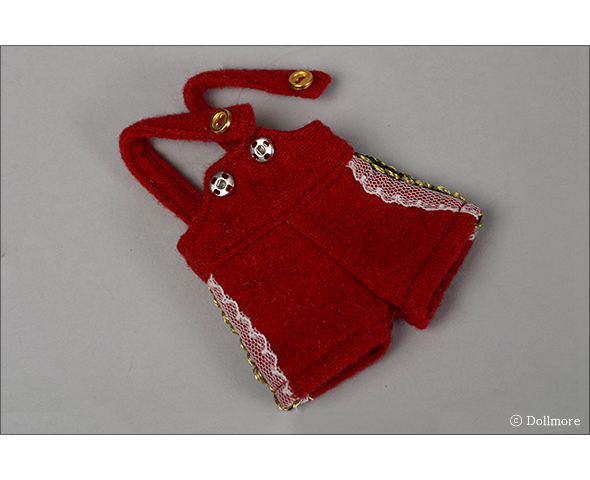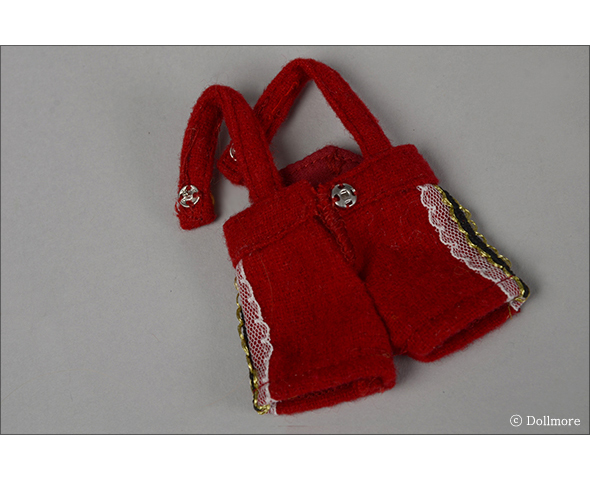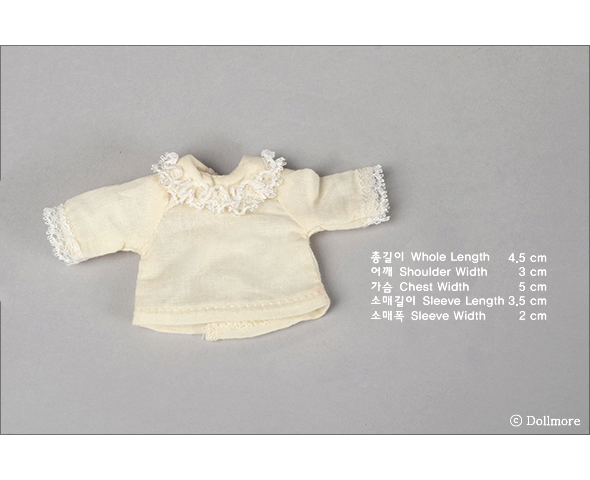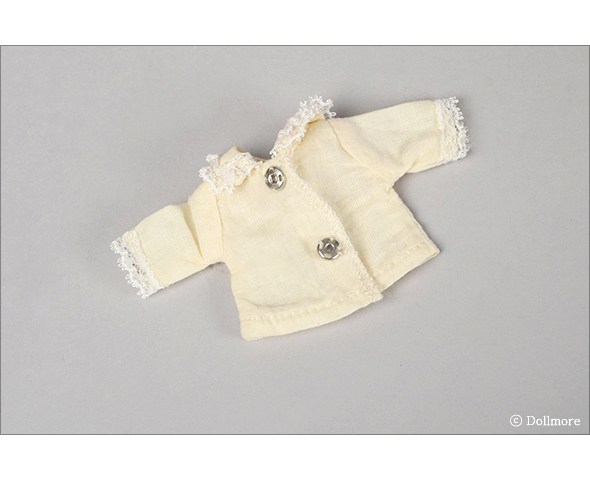 1. We provide free shipping service for one packet by FedEx if a buyer buy more than 2000 us dollar at one time.
If your order should be shipped by two packets, you need to pay extra shipping fee for the second packet.
2. If you buy many doll stands or doll furniture, then it is impossible to provide free shipping service.
3. We can ship order by Fedex, EMS, Rincos, k-packet.
4. EMS, Fedex, Rincos and Kpacket shipping fee is charged based on box size.
Therefore, when you buy a big size doll stuff, shipping fee will be very high.

If you find out damage of our dolls and doll stuffs, contact us within 1 week after receiving the packet.
Our E-mail: necking@naver.com , help@dollmore.net
Our Facebook ID: Eunyoung Lee (Dollmore)

We provide Layaway Payment Method when buyer buy a doll or doll parts when order amount is higher than 200 us dollar.
There will be absolutely no refunds, exchanges, or changes about layaway order.
If you cancel your layaway order, you will lost all deposit that you have sent.
All purchase of layaway order is final.
We suggest you leave a memo about layaway terms when you make order, we will check your memo when we send Paypal invoice to you.
We will set partial payment option to the PayPal invoice of layaway order.
You can pay partial payment at that PayPal invoice link.
There is no product related to this item.