* Special Limited Edition 10
*Dollpire Kid Boy - Ash Pathos : Roo - LE 10

* Included: Ash Pathos head(make up), dollmore kid white body(vampire hands, including hands blushing), glass eyes(color random), wig, clothes set, box, 2 cushions, warranty
* Clothes set: chiffon blouse, vest, pants, socks, mantles, shoes
* Notice: Lace and vest has been dyed by hands
Blood sense is also dyed, therefore, it will not remove easily in washing.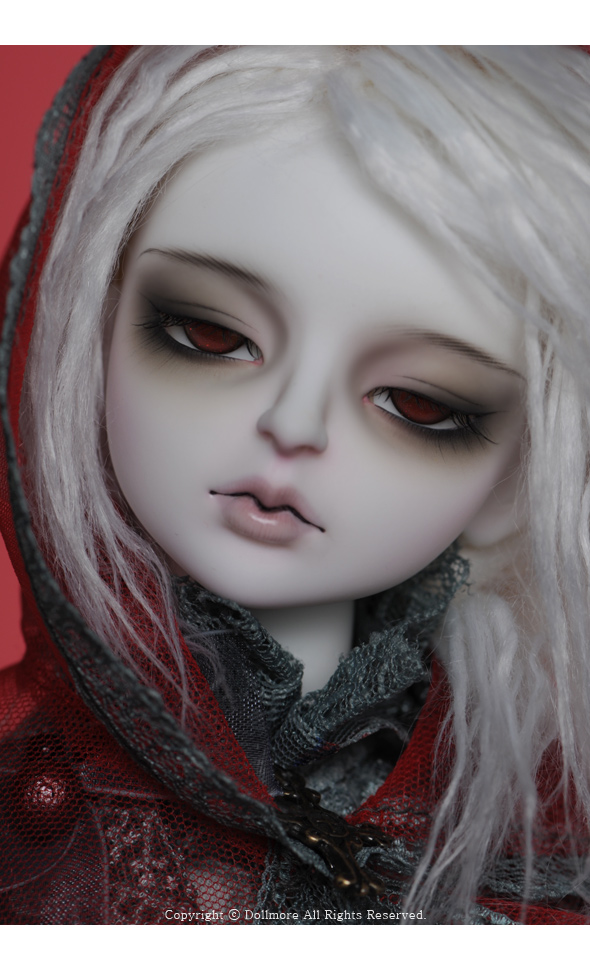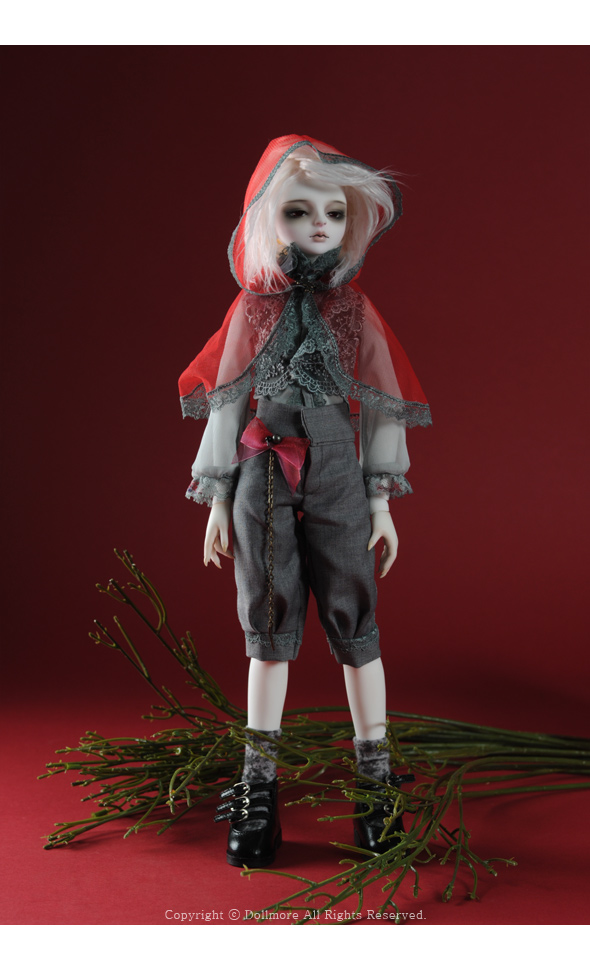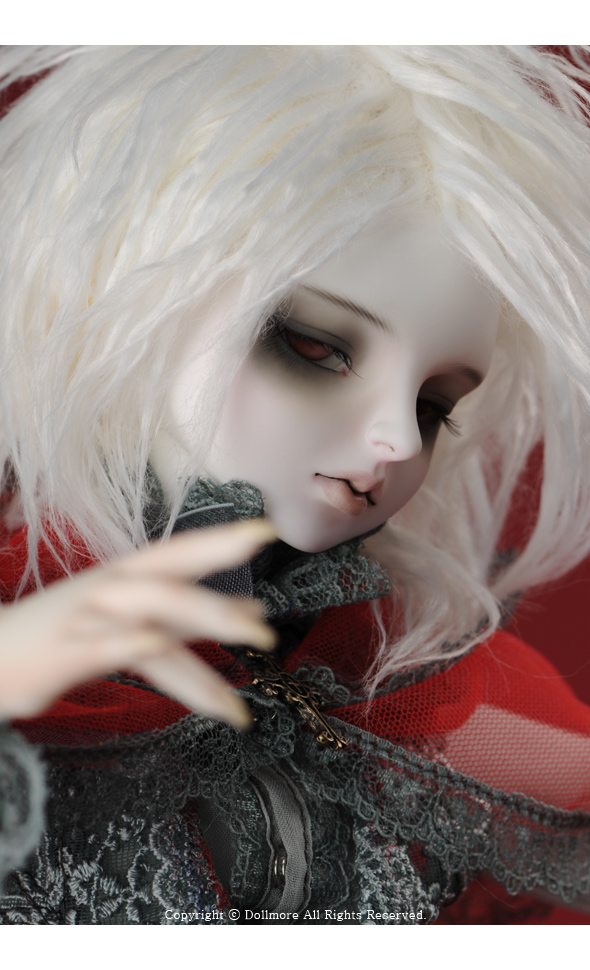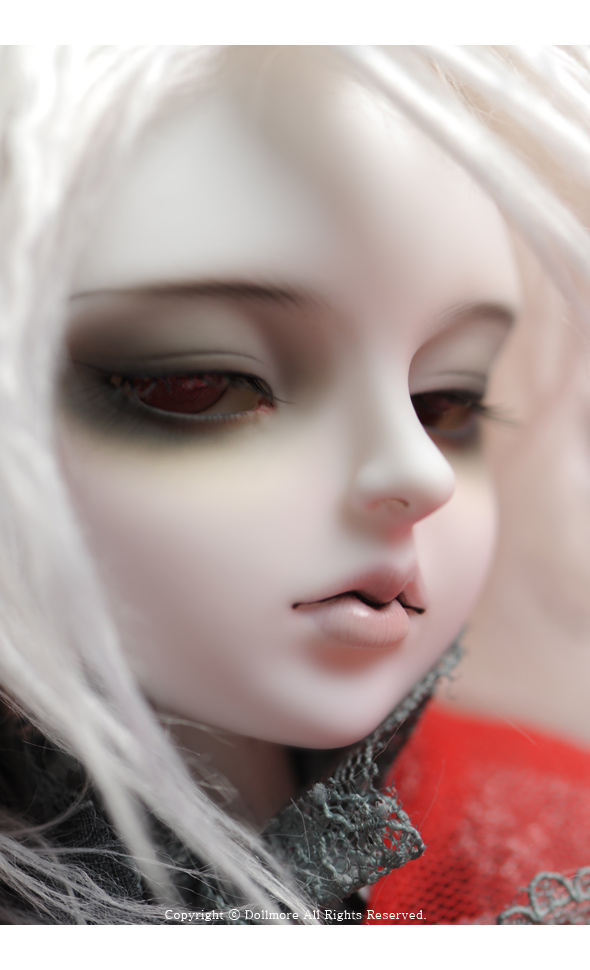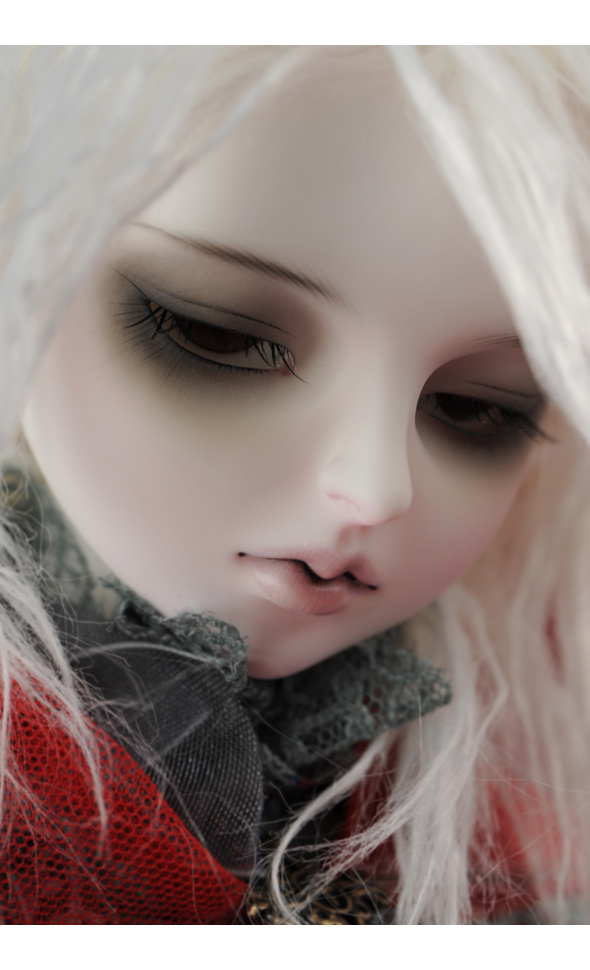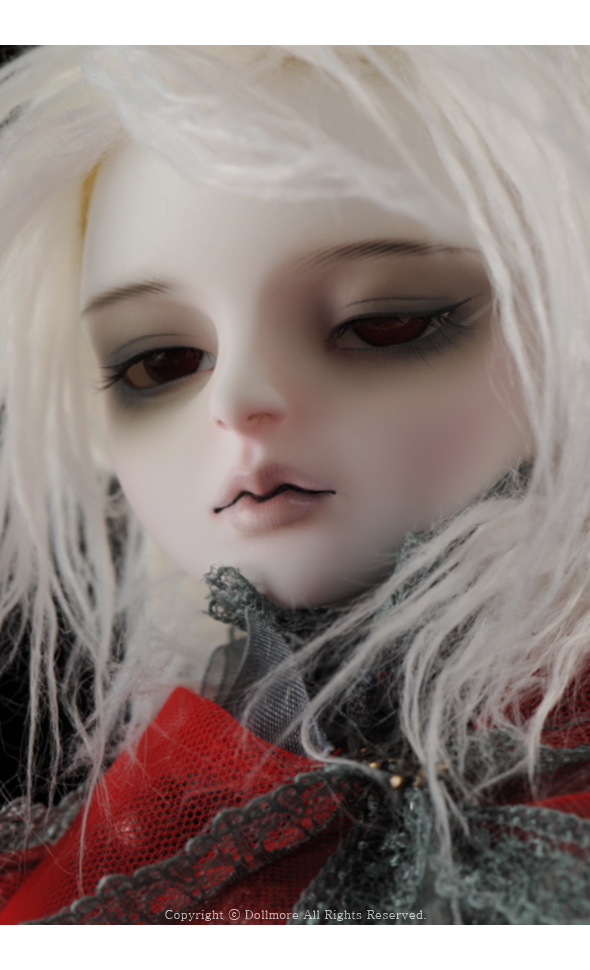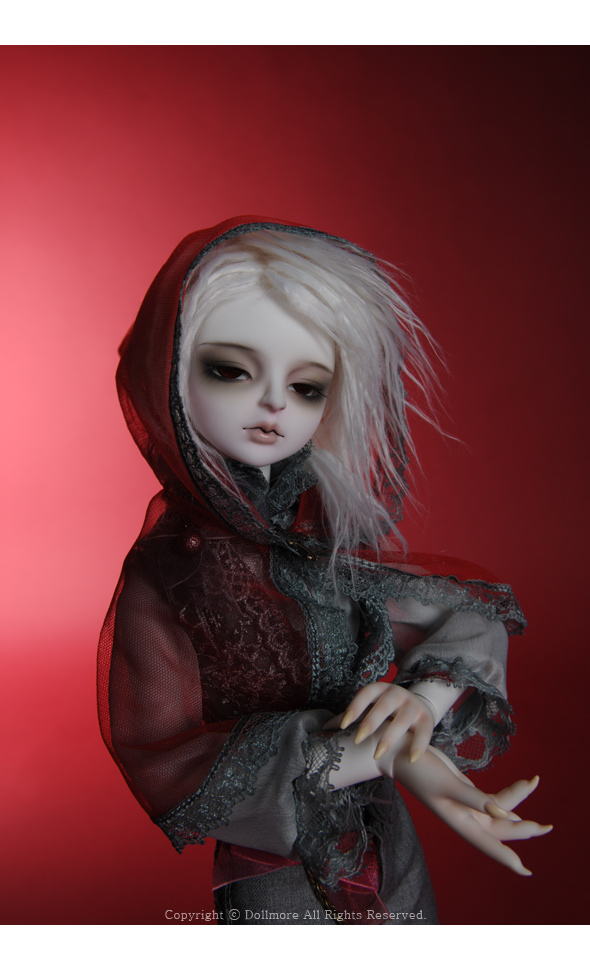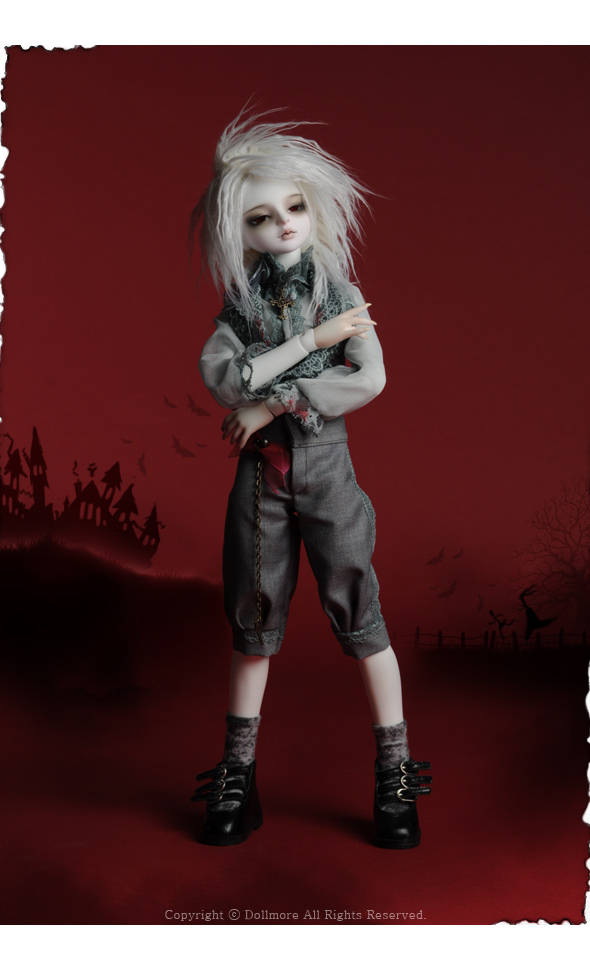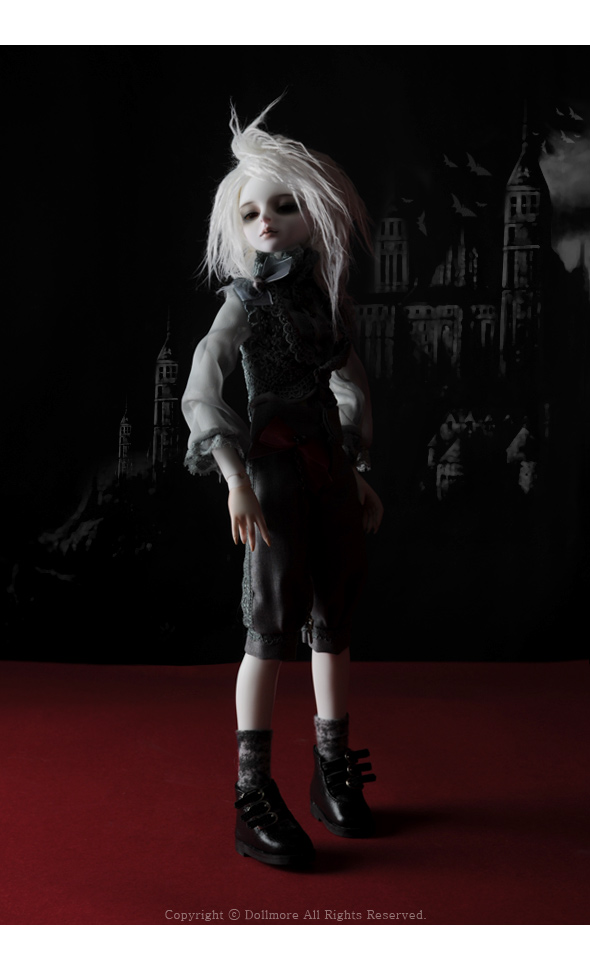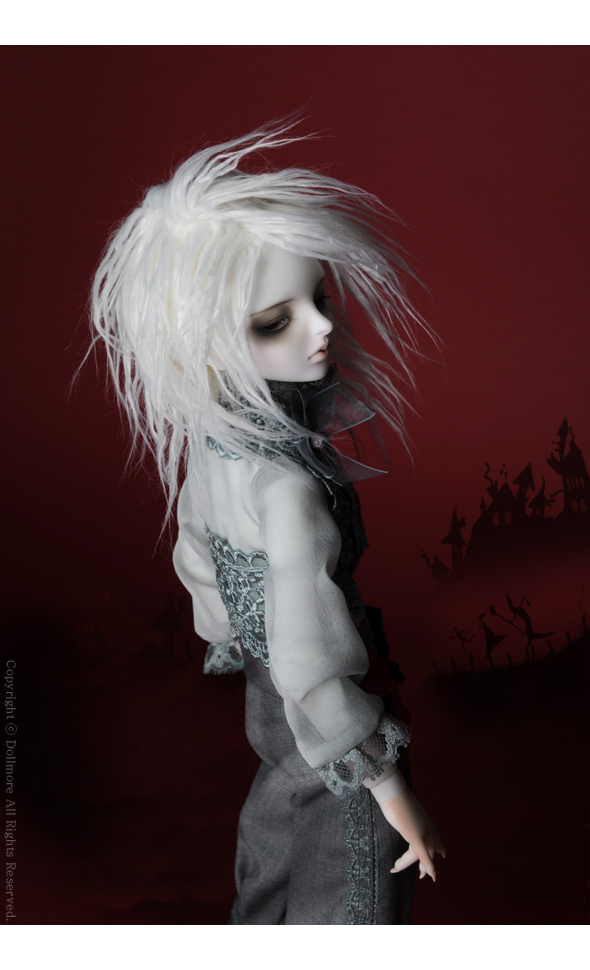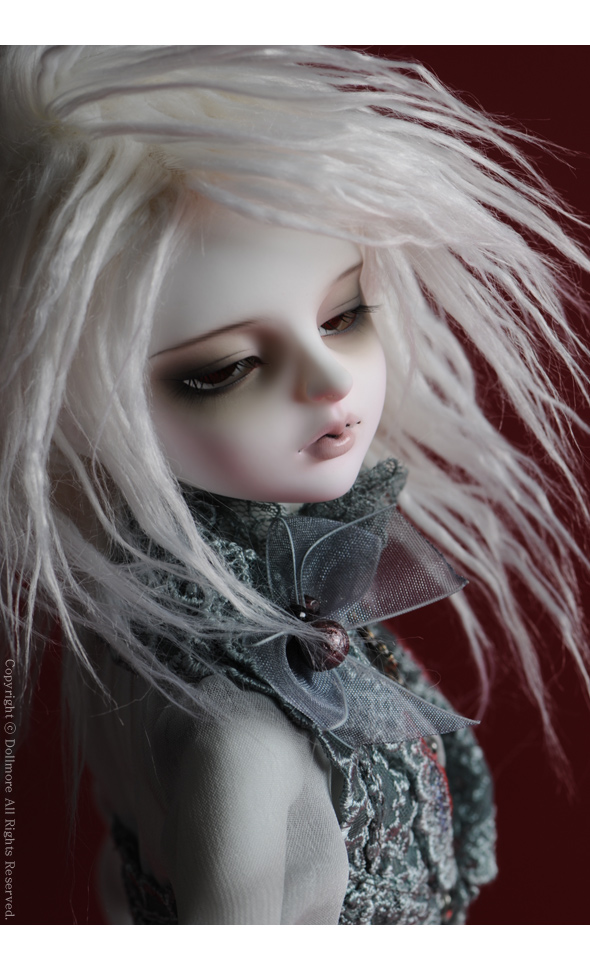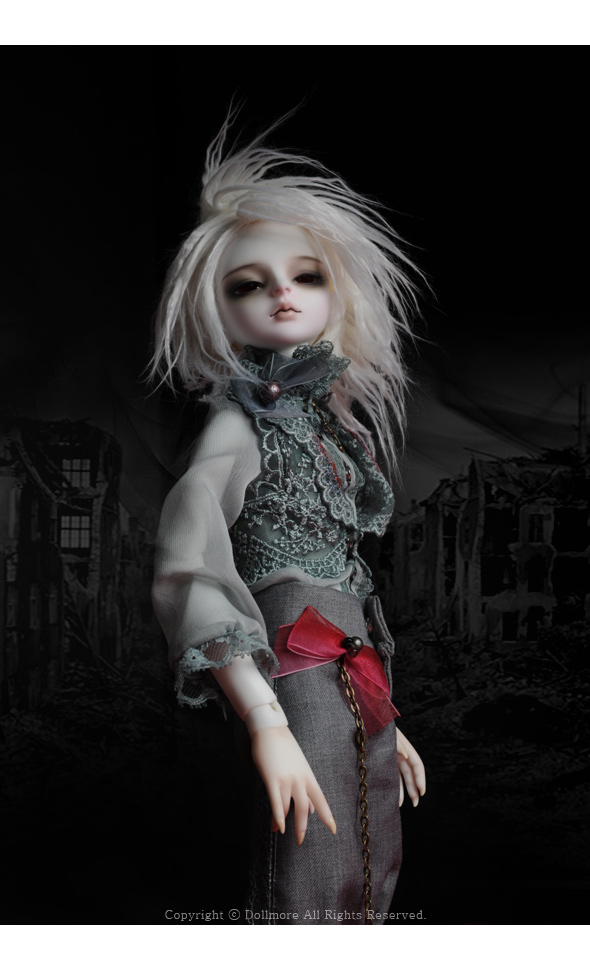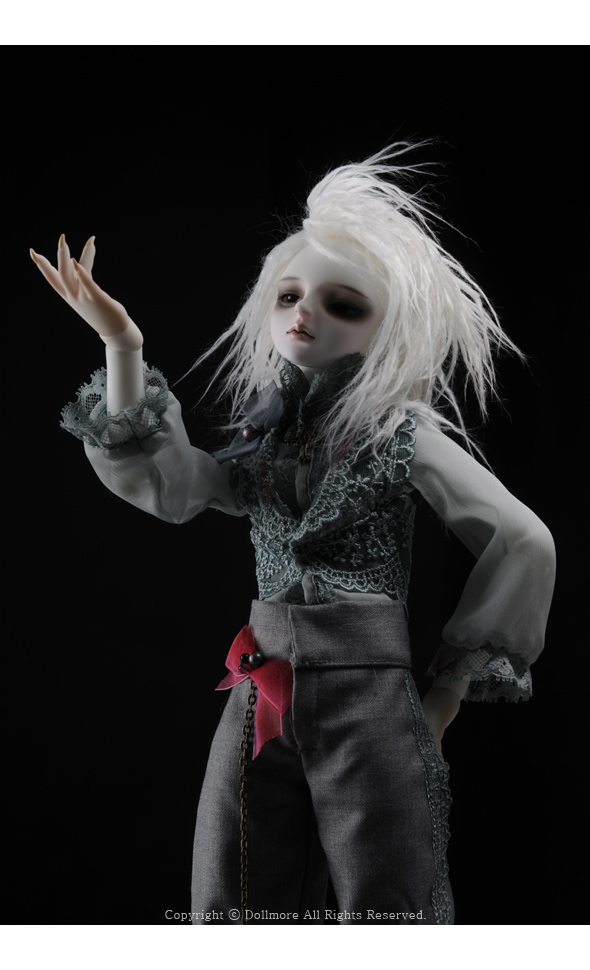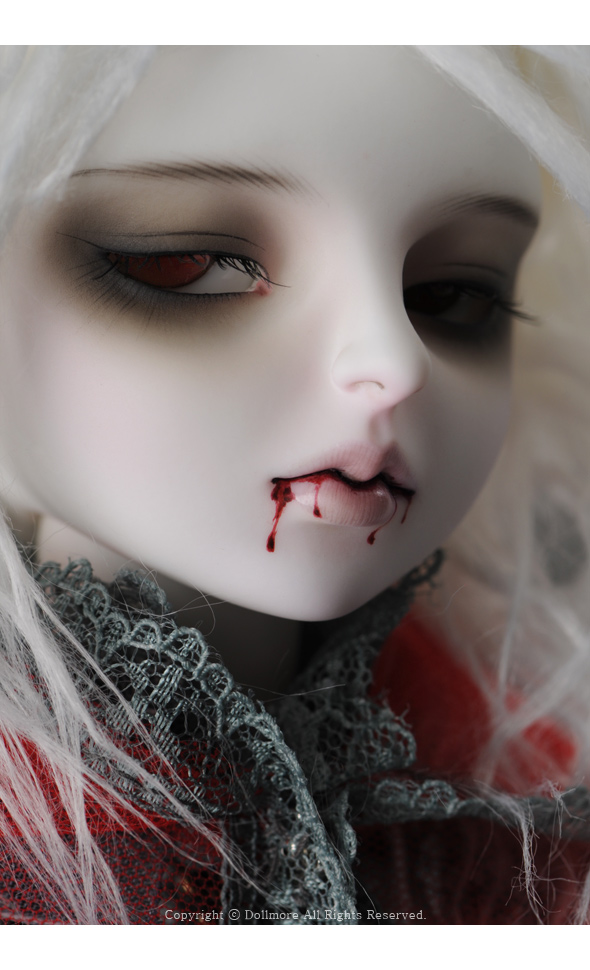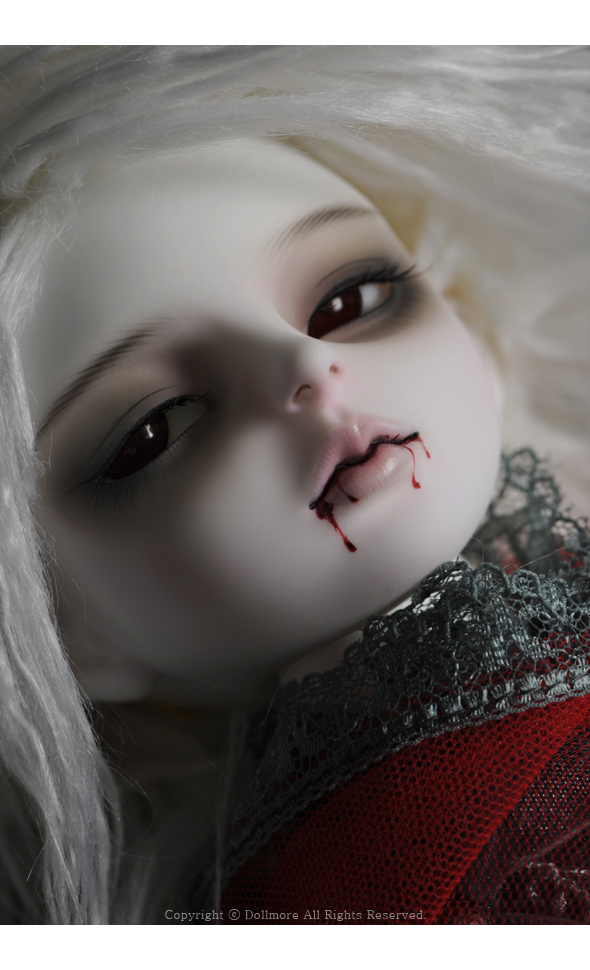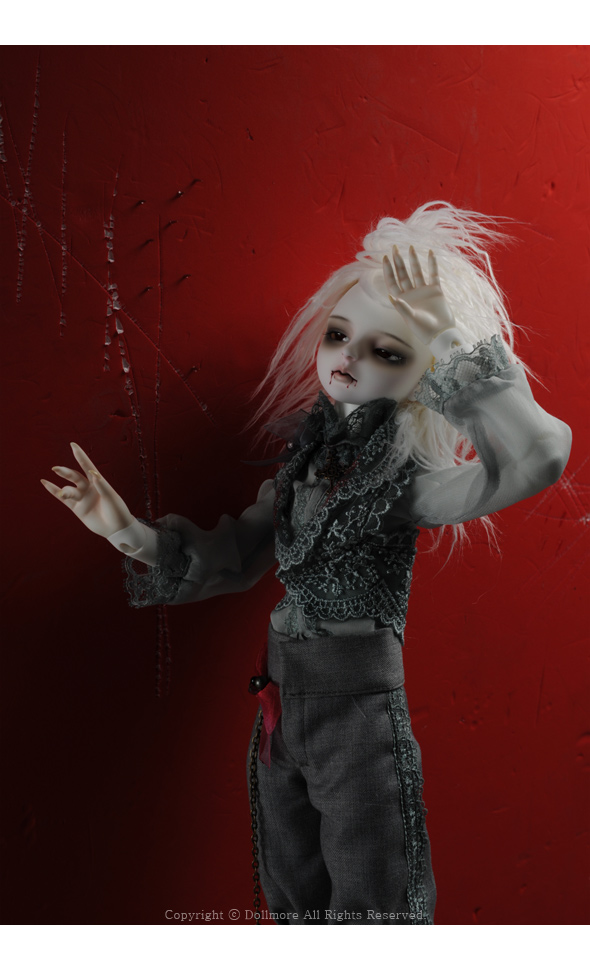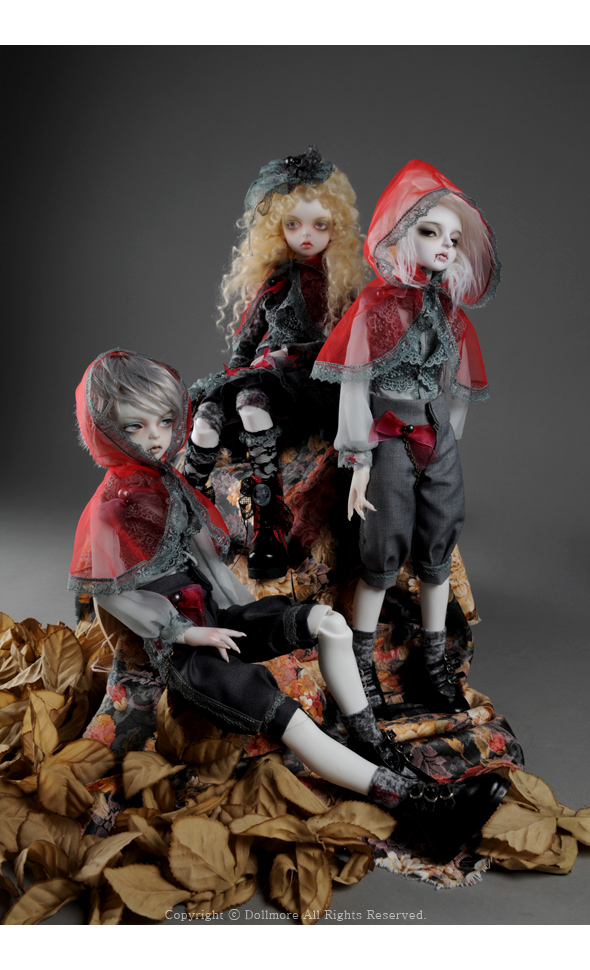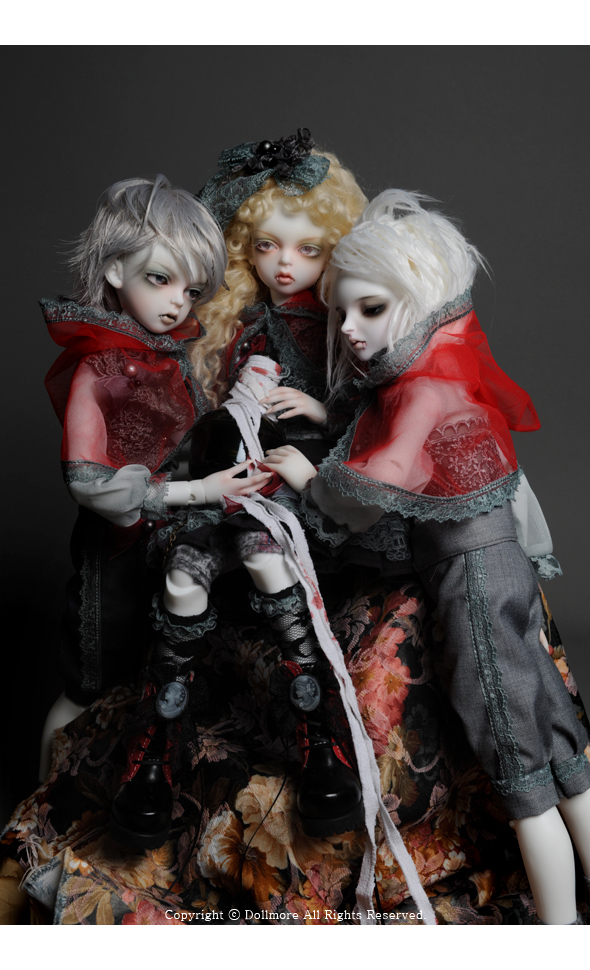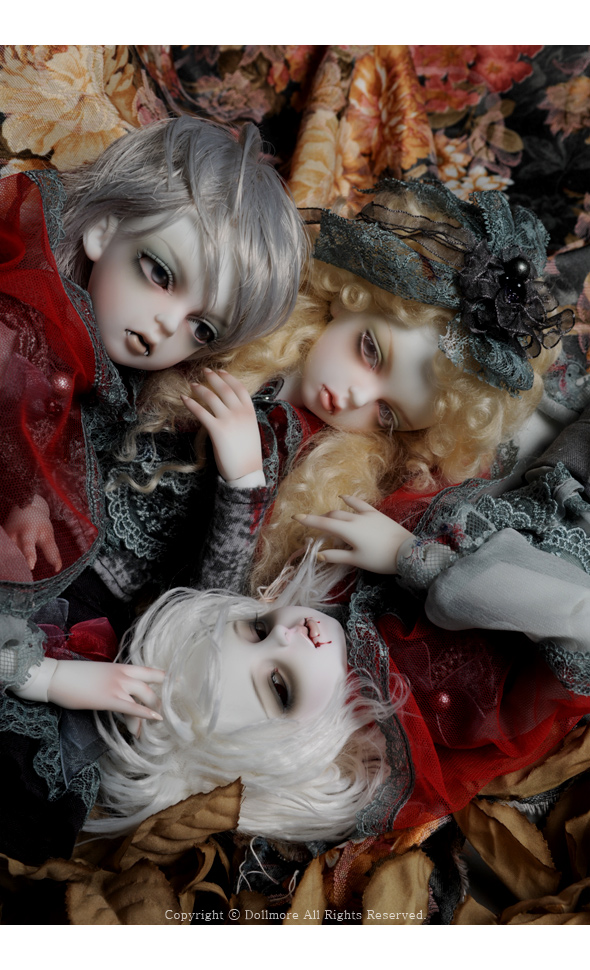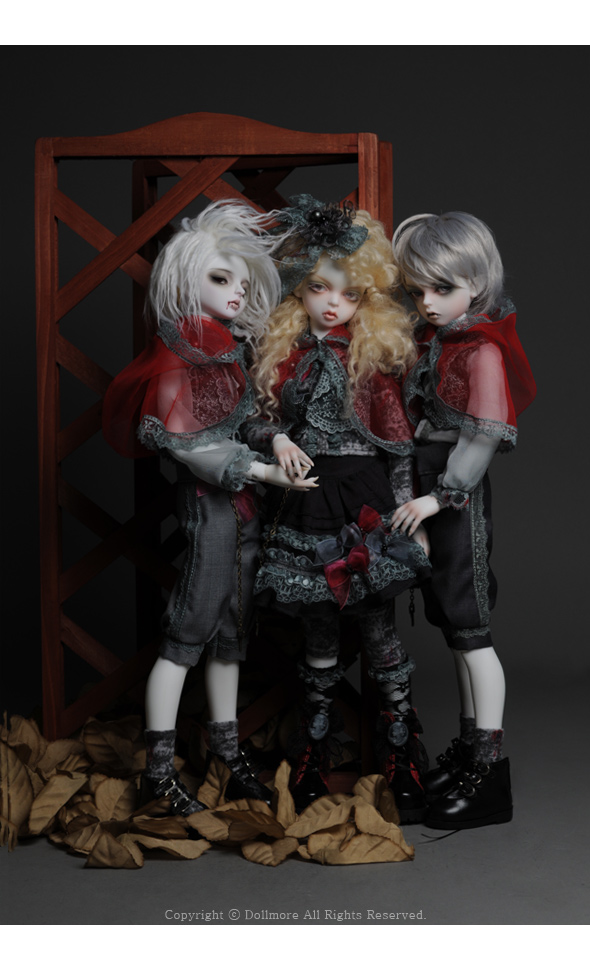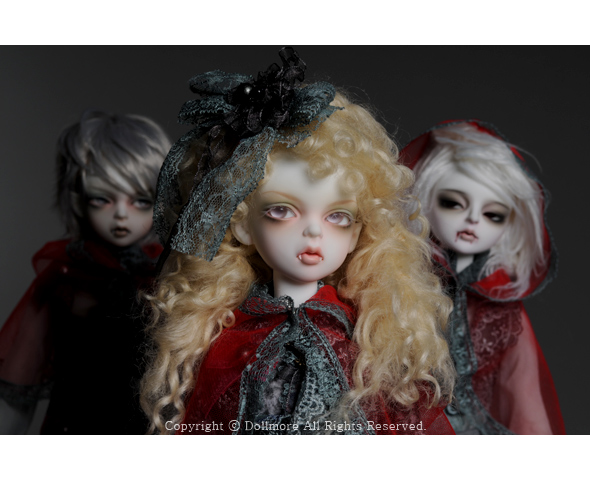 *For information about order and shipping
- As based on 'Production after order' system, your order can't be canceled, after paying.
- The shipping date may be delayed a little more on hand-made work. Seek your understanding.
- In general, It takes about 1-2 months from the date of your payment.

==> Dollpire Kid Boy Size - Ash Pathos : Roo
- Height: 43.5cm
- Head:18.7cm (7-8" wig)
- Eyes: 14mm
- Neck: 7.6cm
- Bust: 18cm
- Shoulder : 6.5cm
- Waist:15.5cm
- Hip: 18.5cm
- Foot : 6.0cm

* Notice: Eyes will be shipped based on random condition. If you want to specify eyes, leave note in the order page.=))
Body in this listing including body blushing, if you want to add body blushing, leave note in the order page and pay for additional body blushing fee.
It shipped with make up condition as the face in the photo.

* Payment method
1. Paypal - Dollmore will send you a invoice via paypal. (help@dollmore.net/necking@dollmore.com)
2. Eximbay (direct credit card payment)
3. Bank transfer.
- Bank name: Korea first Bank
- Account: 431-20-243375
- Recipient: lee eun young)
- Bank tel: 82- 2- 521- 9252
- Bank address : KOREA FIRST BANK 1675-1
Seochodong Seochogu Seoul 137-070 Korea
Gyodaeyeok Br.
- SWT code : SCBLKRSE
* Layaway Terms
You may complete your order with a memo of your preferred layaway terms in your order page without payment.
Then we will send monthly invoice for you based on your layaway terms.
You may remind us to send monthly paypal invoice when you are ready to pay for your next payment.:))
In the case of doll, you can't cancel your order. Also, the initial deposit is not refundable.
Therefore, please consider very carefully before deciding to buy.

Design registration No. 2006-50002