<< Lusion Doll - Golden Dahlia >>
There is a fantasy girl Dahlia who get lost in the magic forest,
goes through the misty pond as twittering of a little bird,
wanders about in the forest for mom's song
A pretty girl Dahlia, she is all things wonderful.
She will tell you in a friendly way, "Have you ever been to magic forest?"

<< Included >>
- Normal assembled body + Normal head
- 26mm glass eyes
- Wig
- Underwear set
- Box, 2 cushions, COA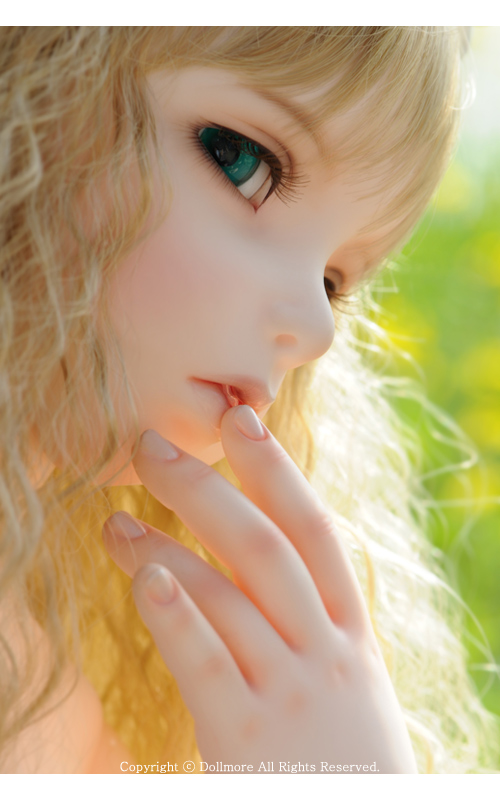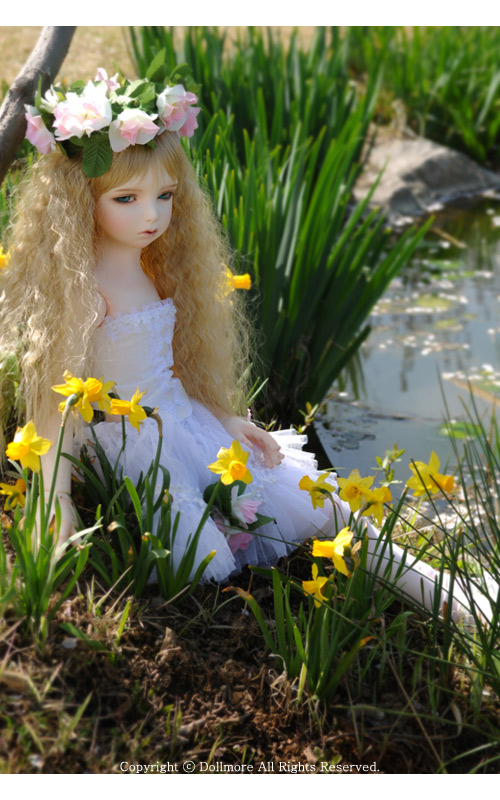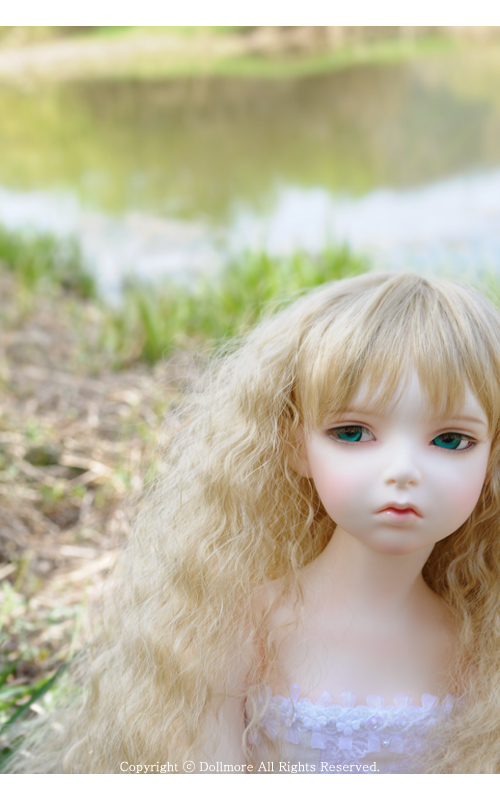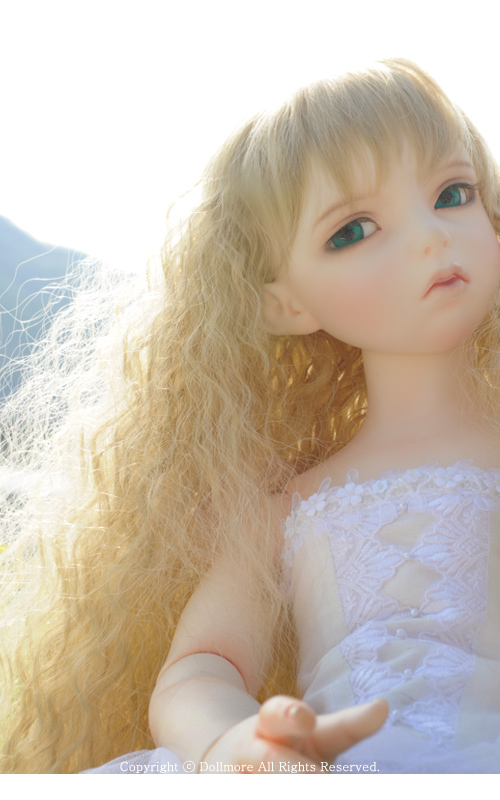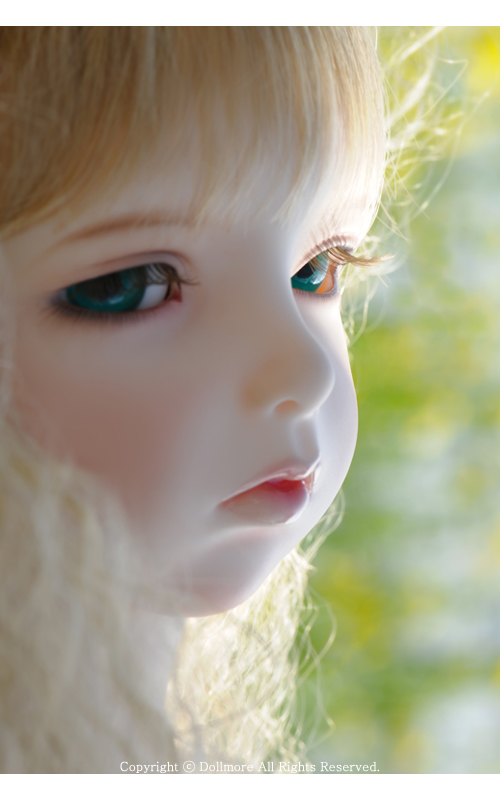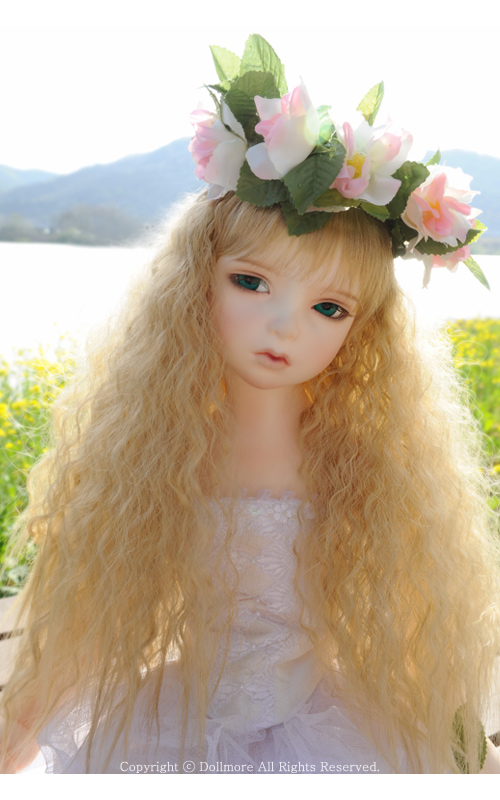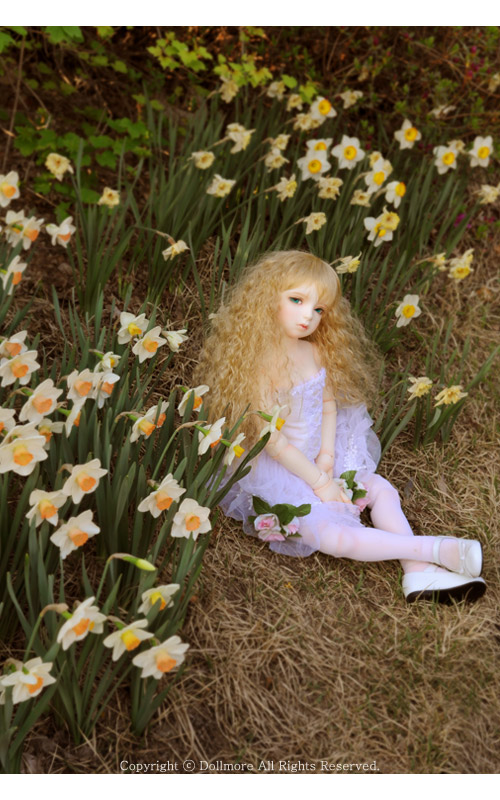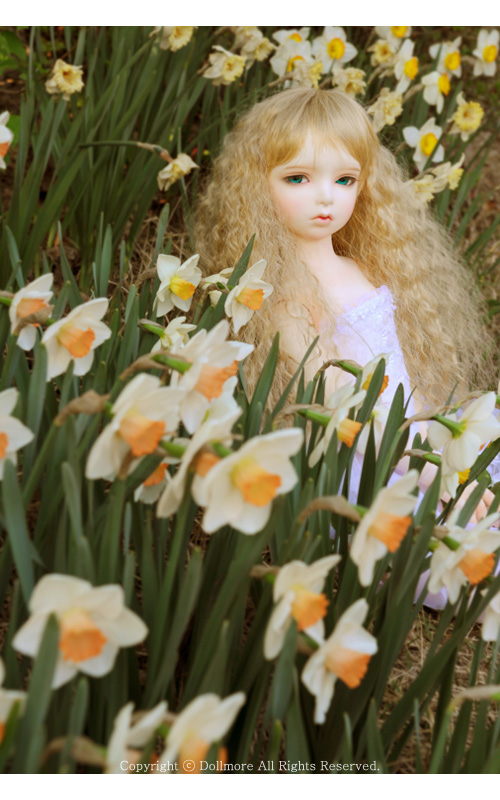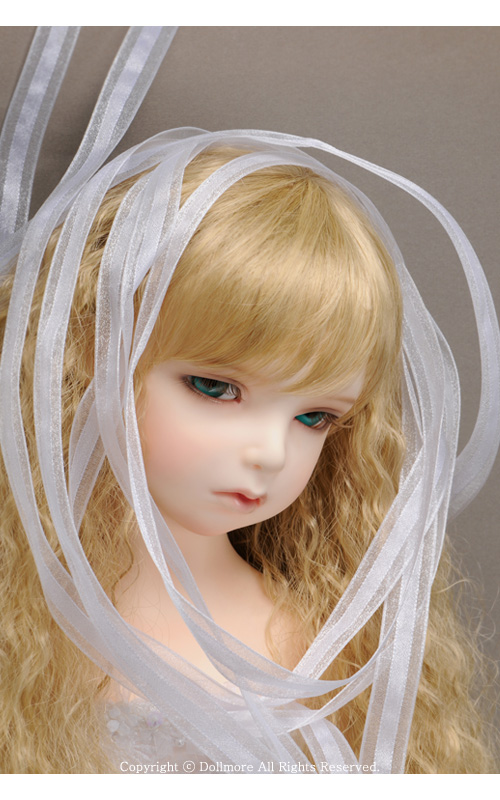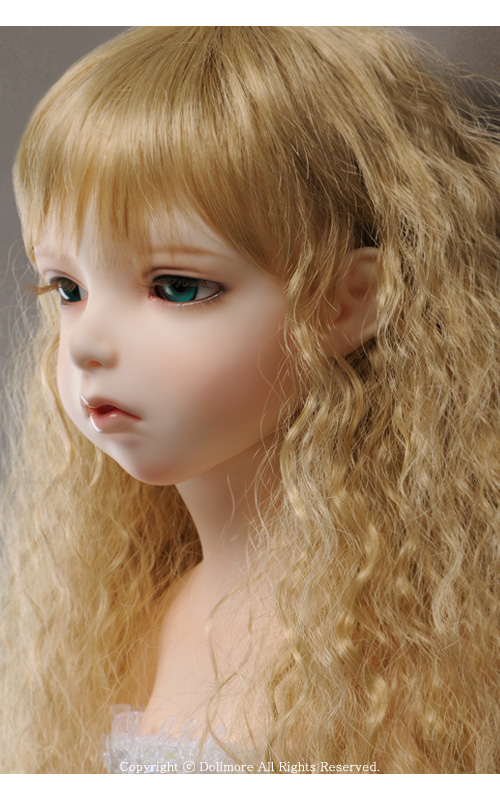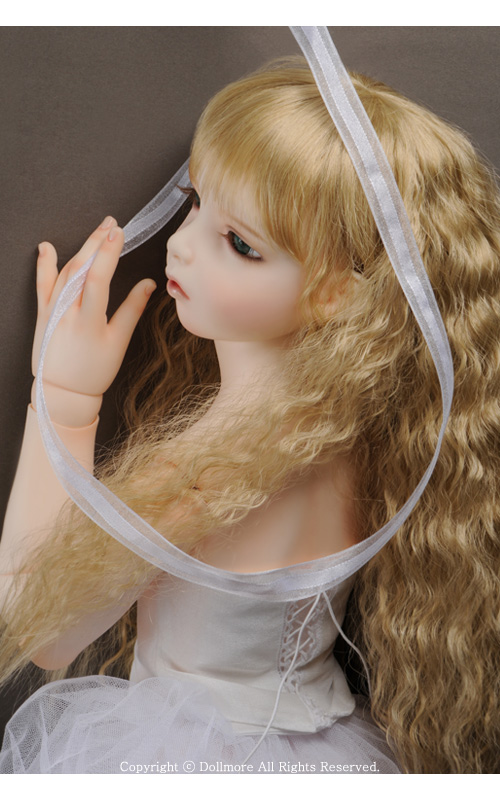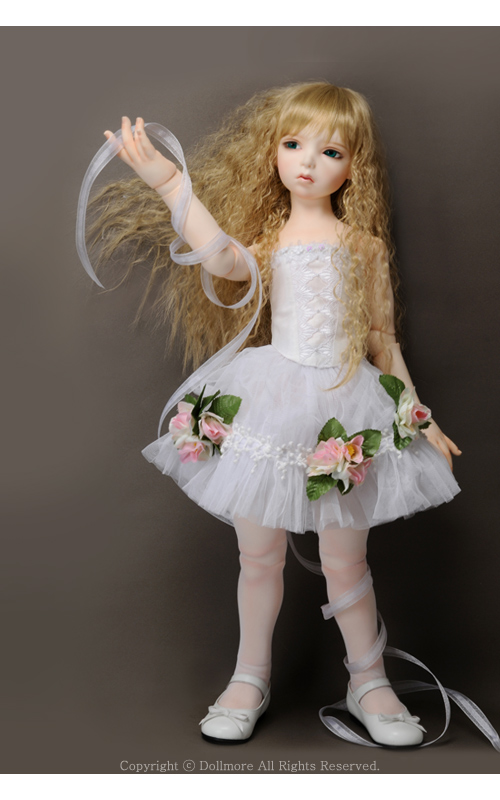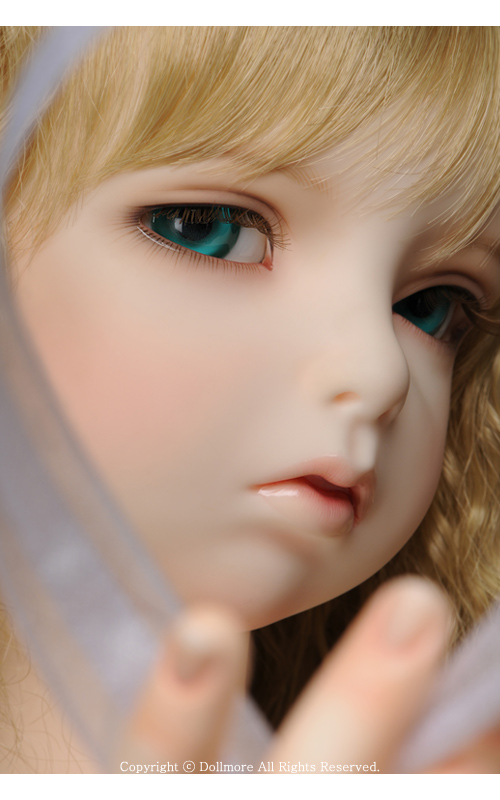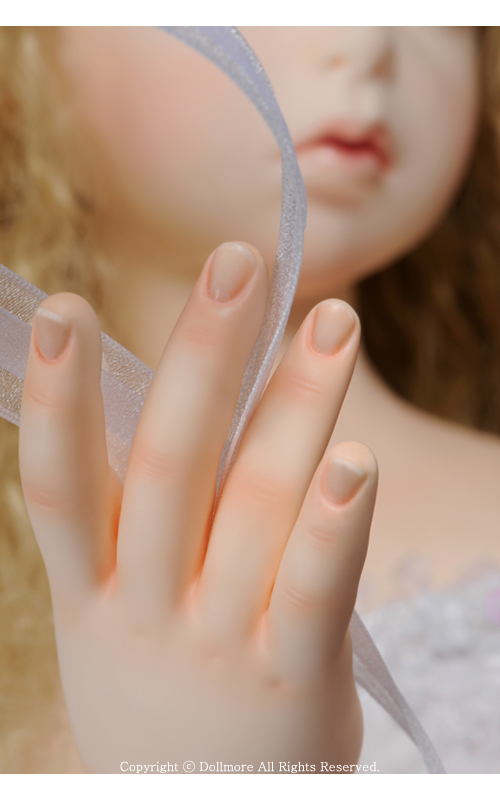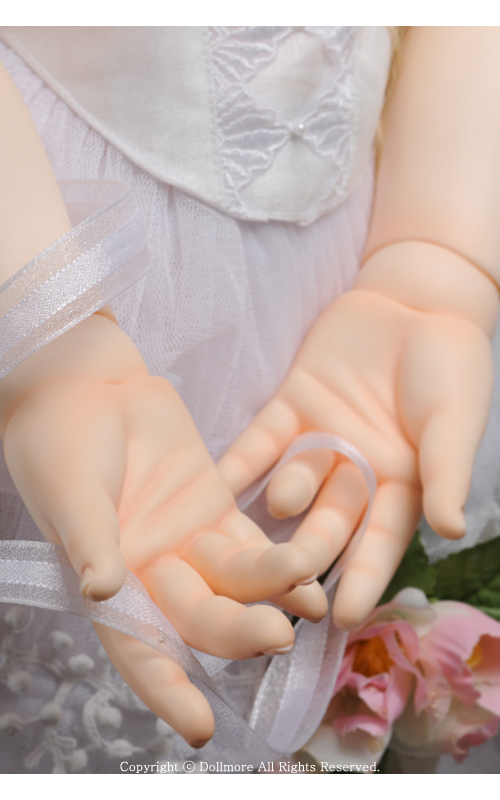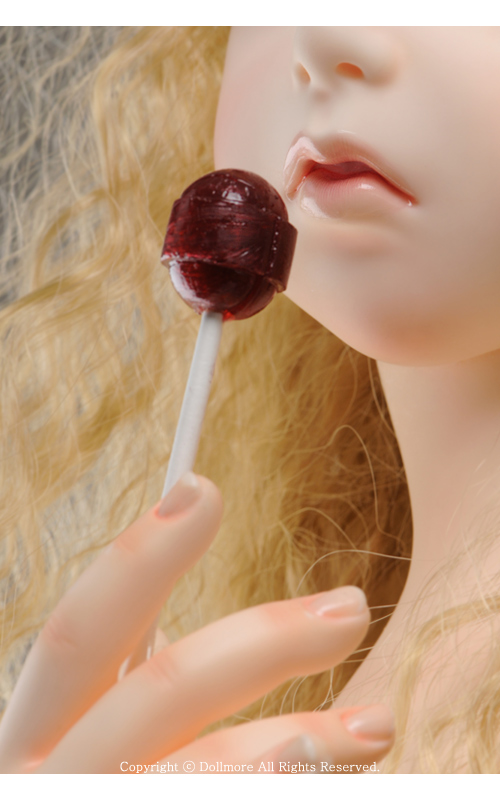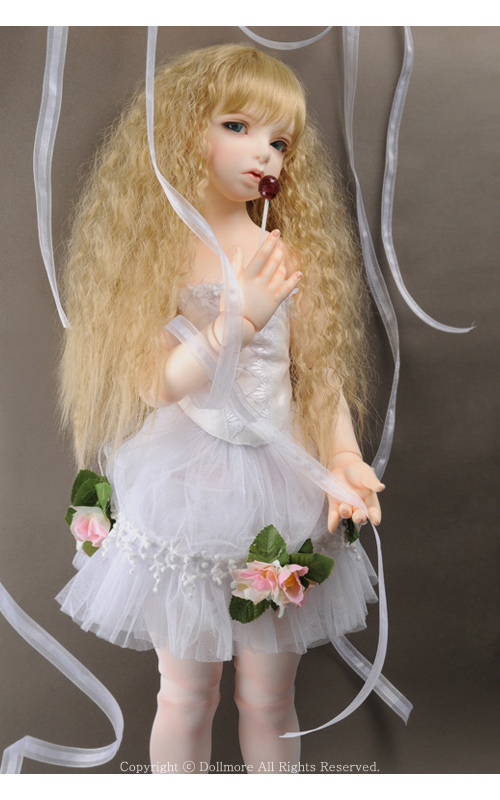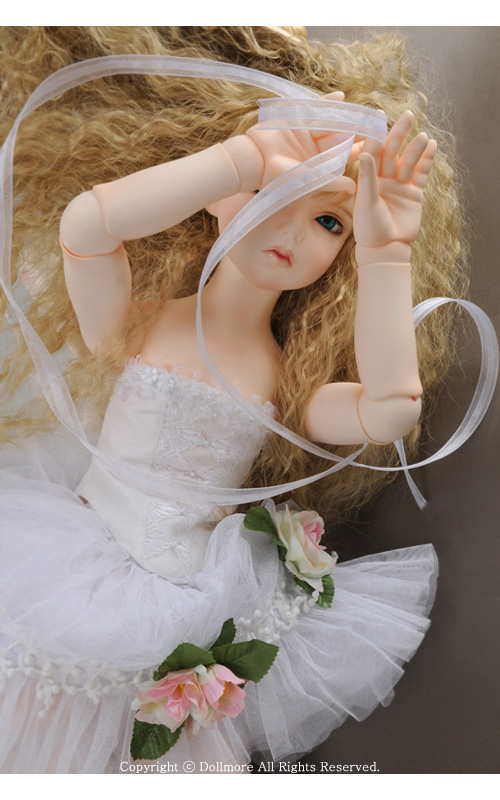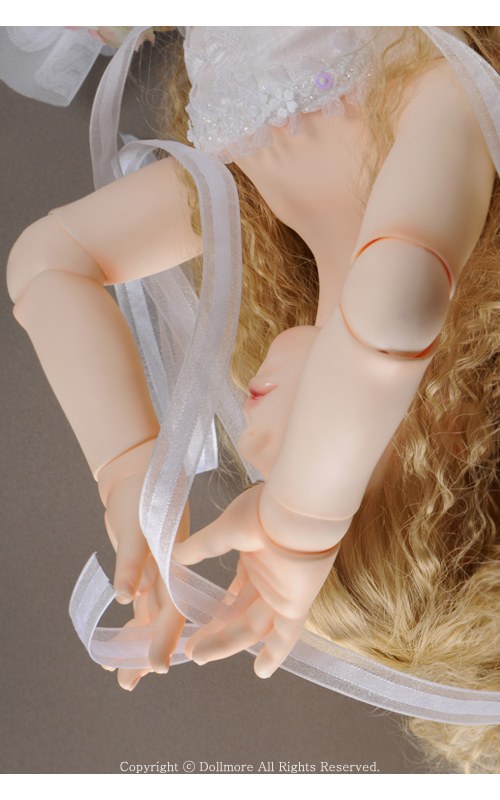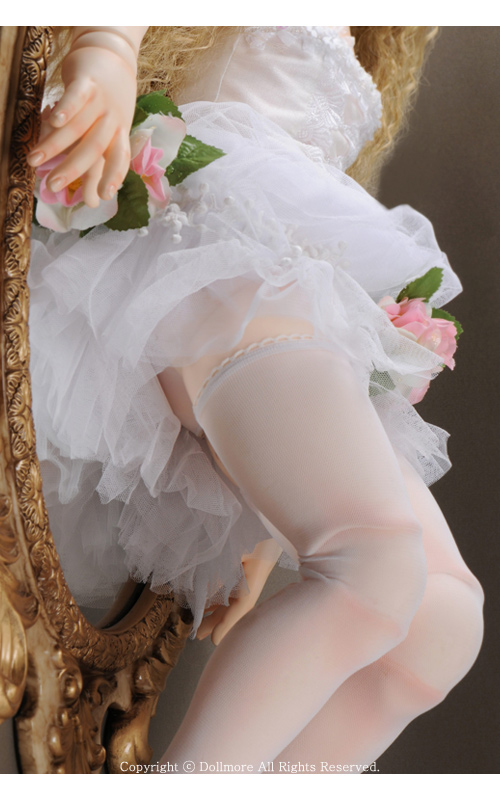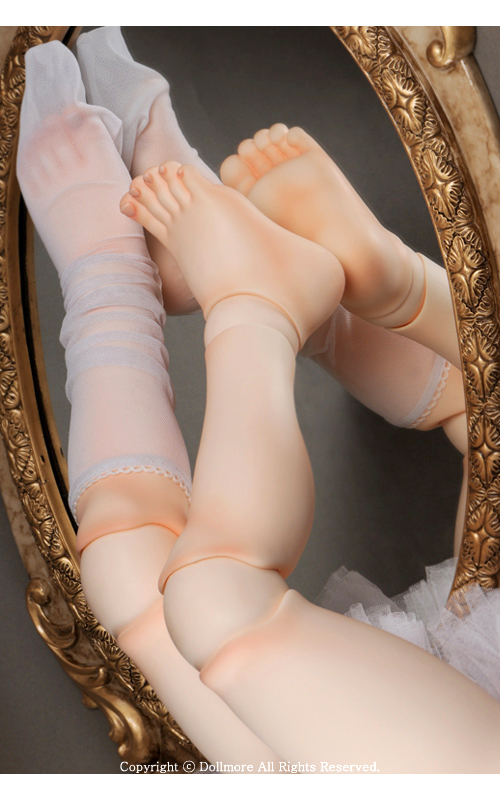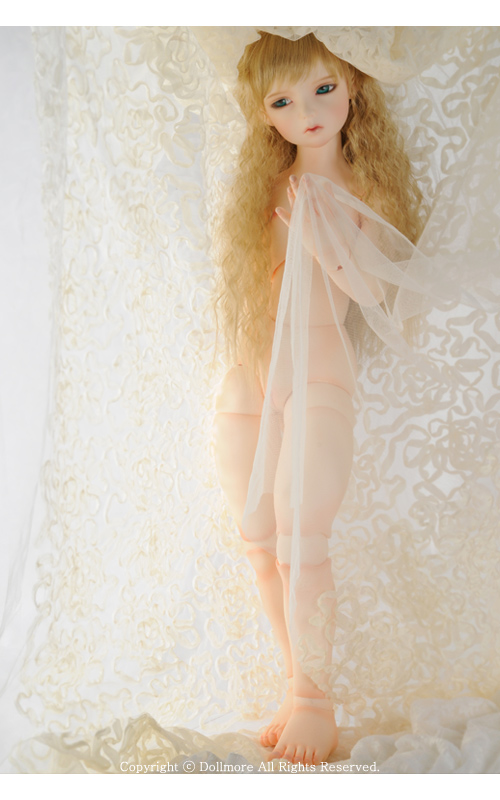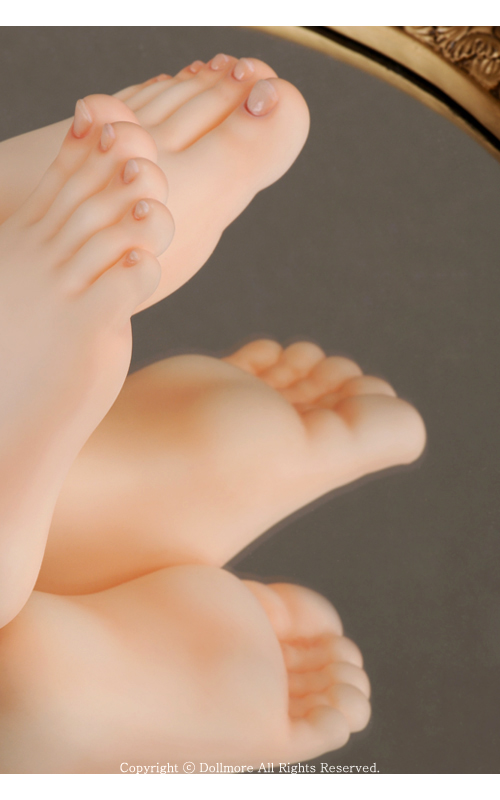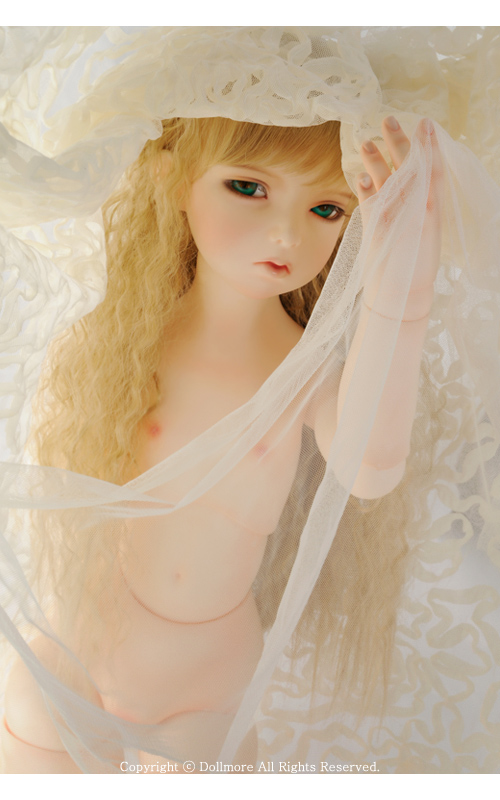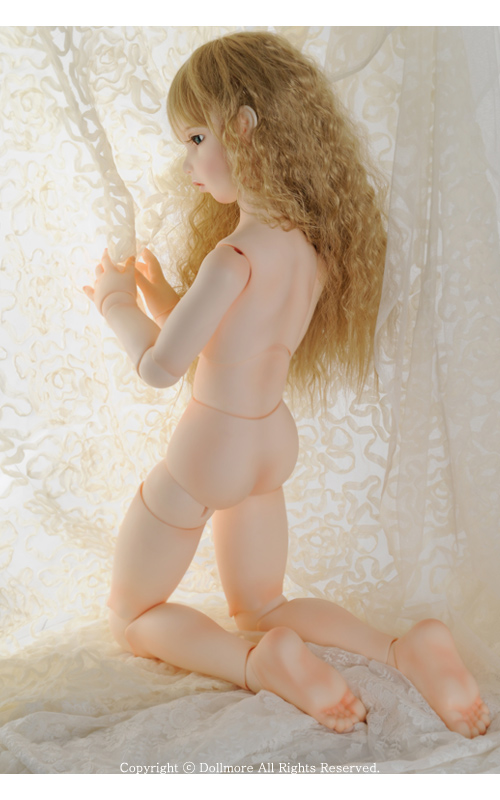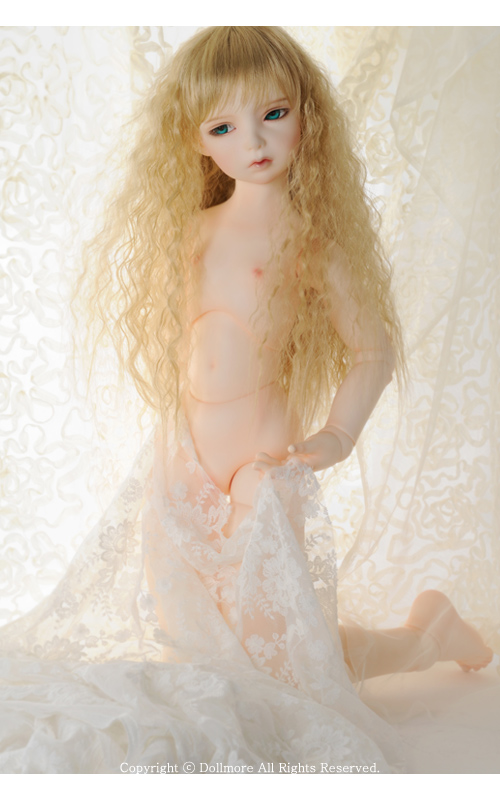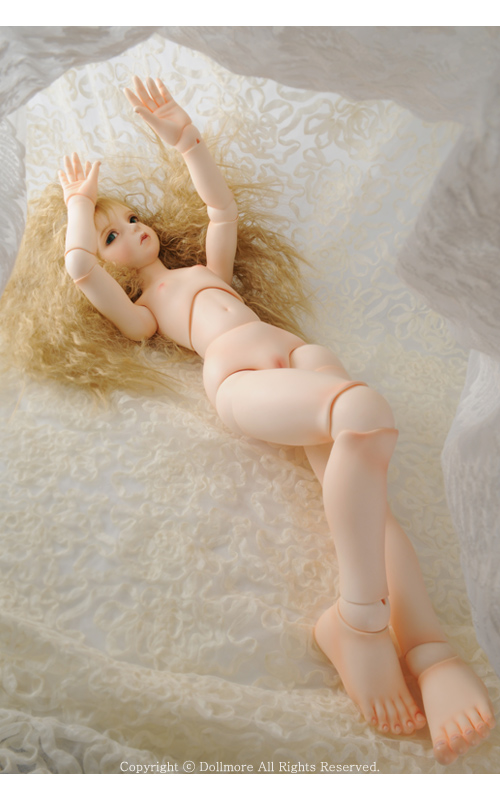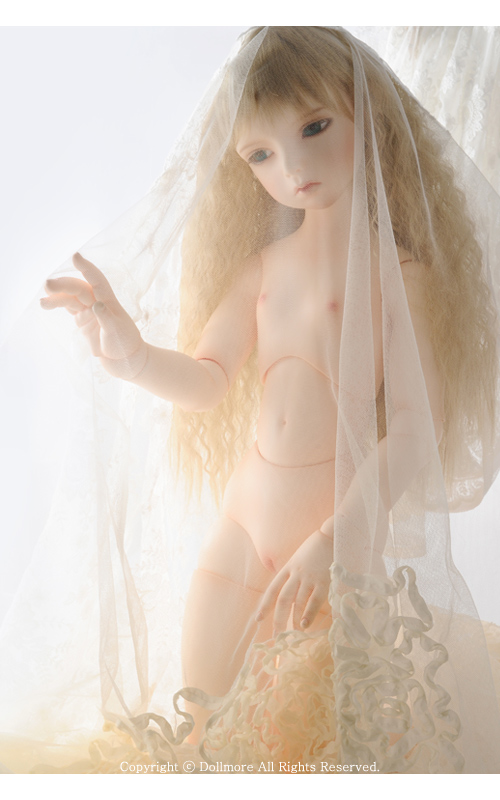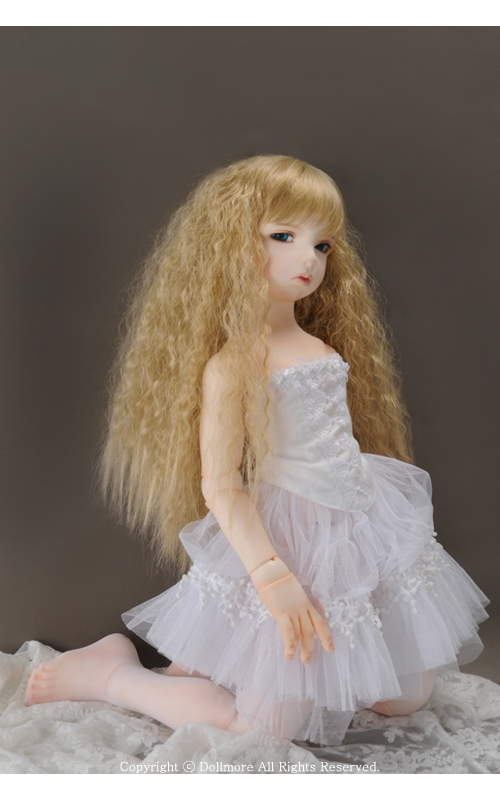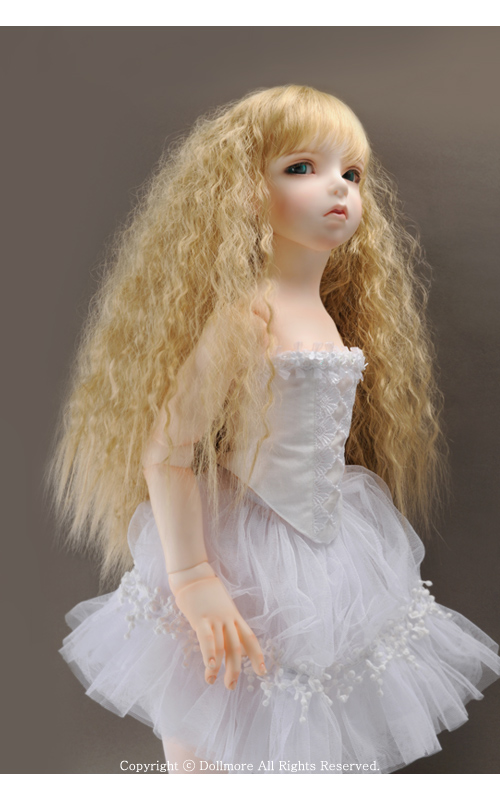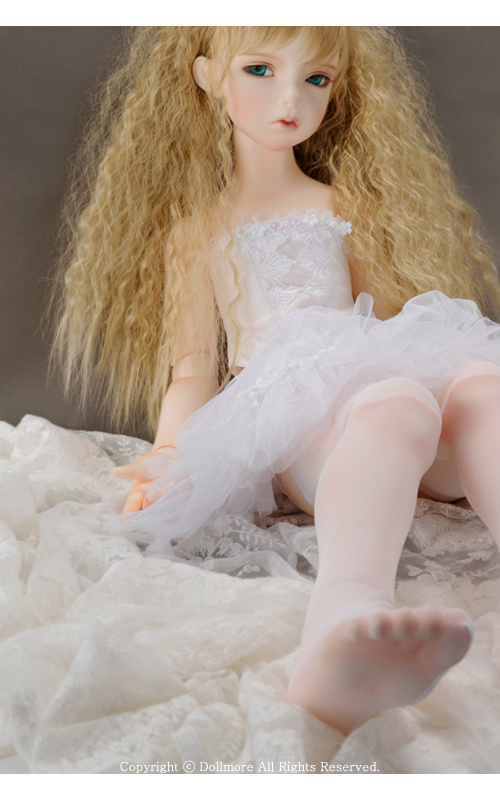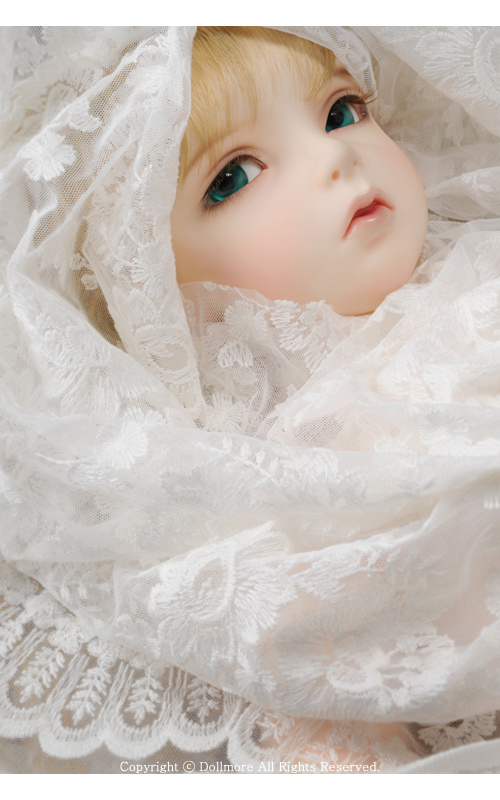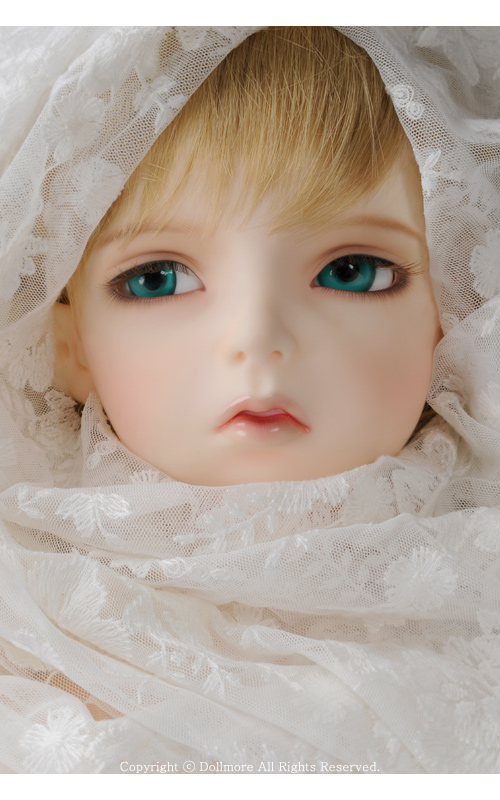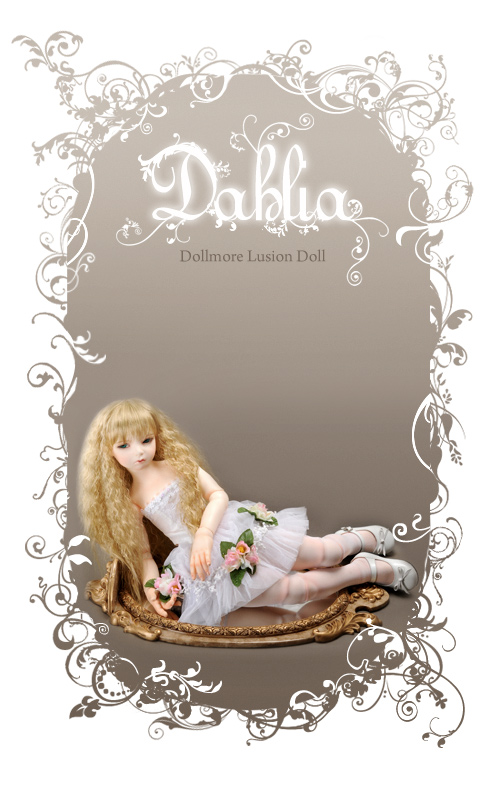 * Lusion Doll body size
1. Tall : 79cm
2. Body length not include a head : 70cm
3. Length from hip to knee : 20cm
4. Length from knee to calf : 18cm
5. Circumference of neck : 16.5cm
6. Width of shoulders : 14cm
7. Circumference of chest : 34cm
8. Circumference of waist : 27cm
9. Circumference of hips : 40cm
10. Circumference of Wrist : 12cm
11. Length from shoulder to wrist include a wrist ball : 24cm
12. Circumference of ankle : 14.5cm
13. Length from hip to Heel : 40.5cm
14. Length of Foot size : 13cm

* For information about order and shipping
- As based on 'Production after order' system, your order can't be canceled, after paying.
- The shipping date may be delayed a little more on hand-made work. Seek your understanding.
- In general, It takes about a month before shipping according to order quantity.

* Design registration No. 2006-50002

* Payment method
1. Paypal - Dollmore will send you a invoice via paypal. (help@dollmore.net/necking@dollmore.com)
2. Paygate (direct credit card payment)
3. Bank transfer.
- Bank name: Korea first Bank
- Account: 431-20-243375
- Recipient: lee eun young)
- Bank tel: 82- 2- 521- 9252 82- 2- 521- 9252
- Bank address : KOREA FIRST BANK 1675-1
Seochodong Seochogu Seoul 137-070 Korea
Gyodaeyeok Br.
- SWT code : SCBLKRSE