* Lusion Boy - My little lord Dell - LE10
* Special Limited Edition - LE10
Hot Thorns
Lightly scratch it
to write music on my heart
Sending kisses
to my heart's scratch
Slight melody fills the space
I feel free and flexible at this space.
Such was the time
You stayed here for a while
I stand in the middle of this place
to think of you again.
* Included: body, open eyes head(about face-up, select option), eyes(28mm eyes), wig, clothes set, 2 cushions, COA, doll box
* Clothes set: outer, blouse, pants, stockings, shoes, brooch
* Eyes : Life-like Acrlyic Eyes 28mm G28LD-01
* Wig : (13-14) Risio Short Cut Wig (Black)
* Shoes : Lusion Doll Shoes - Luxury DT Shoes (Black)
* Earrings: All Size - SC Earring (Gold)
* Eyelashes : Doll eyelashes - 3118-9 (Black)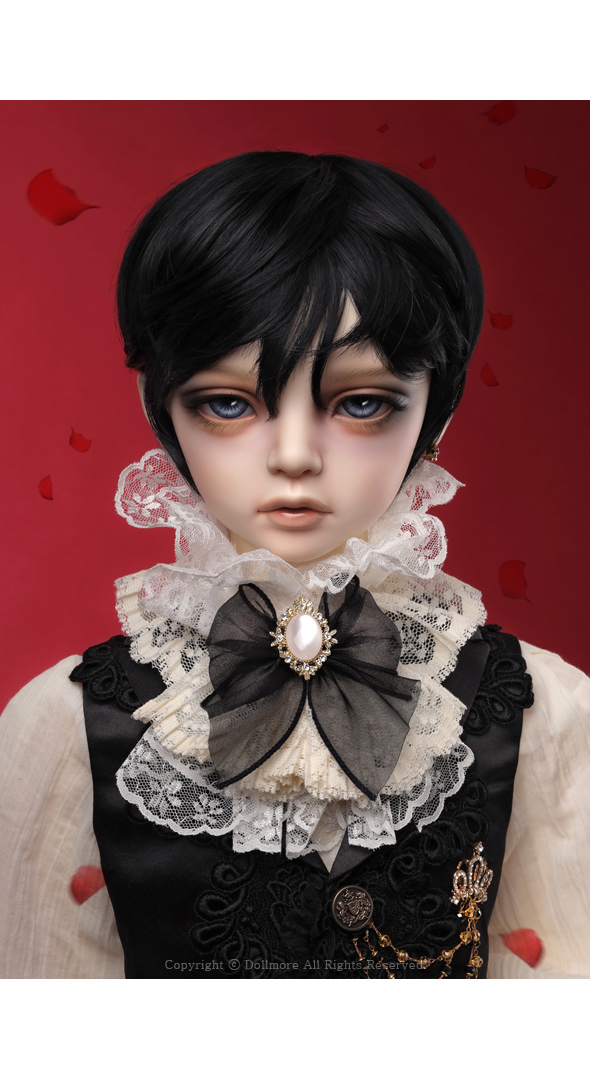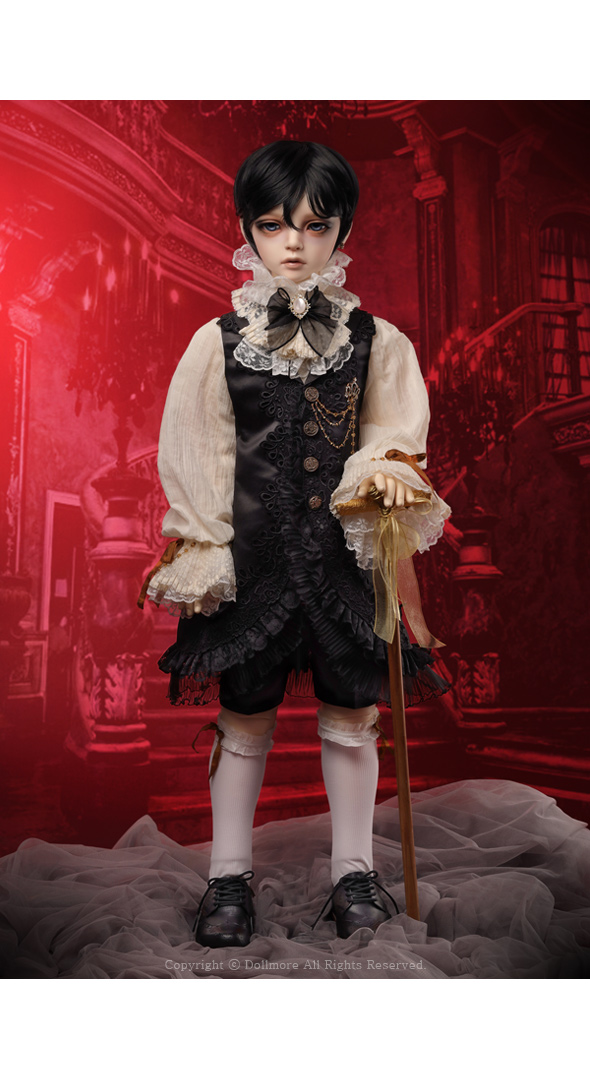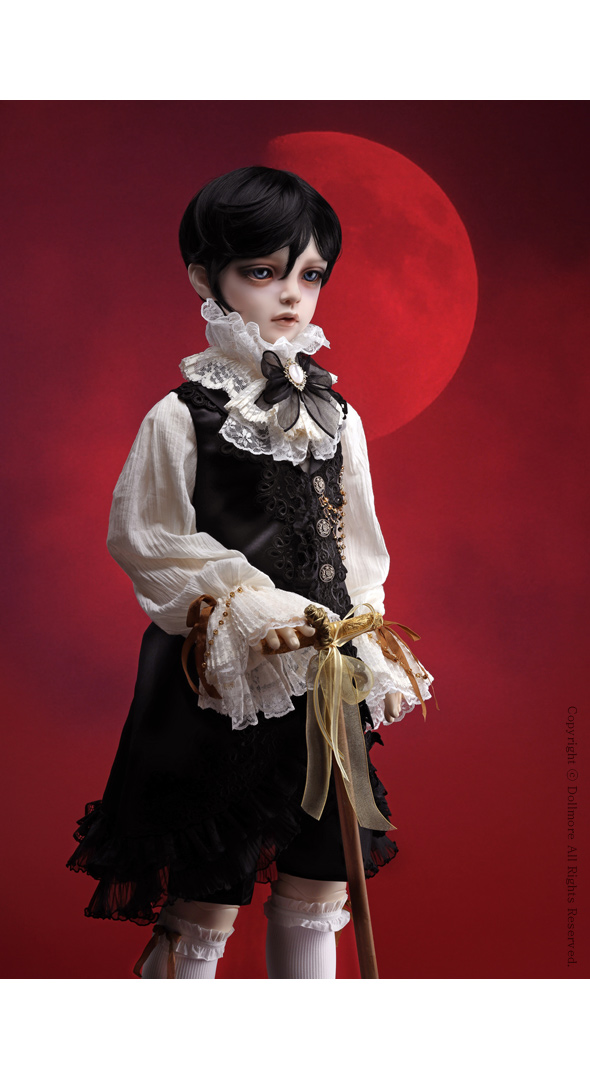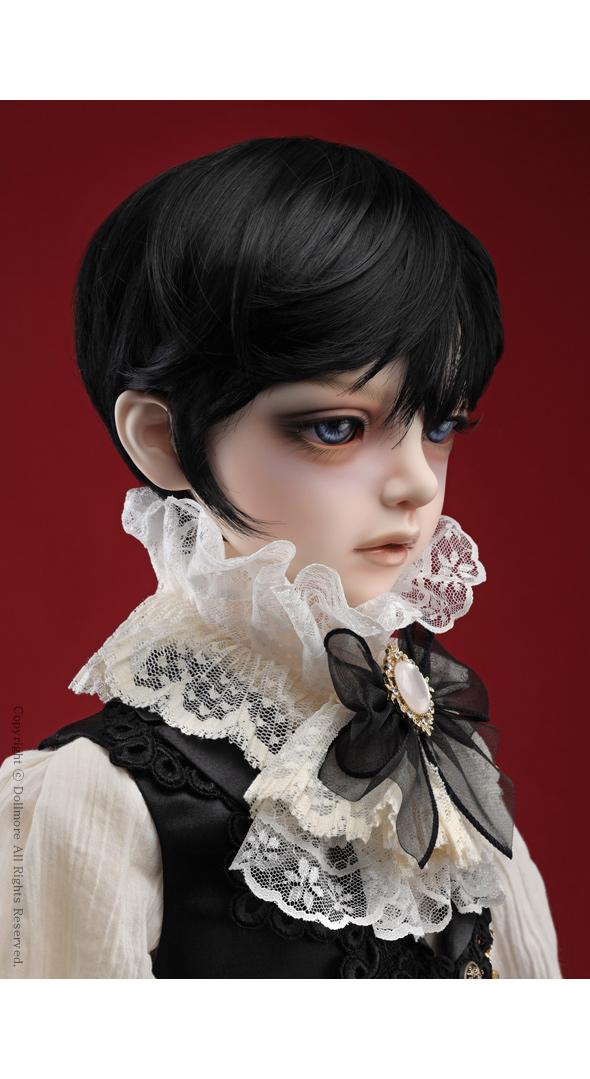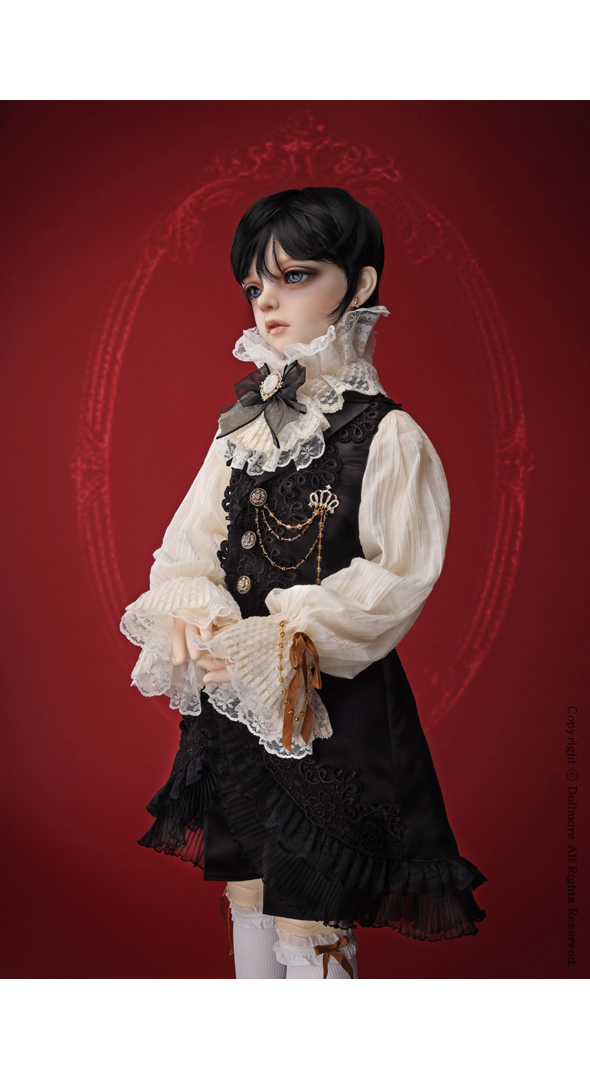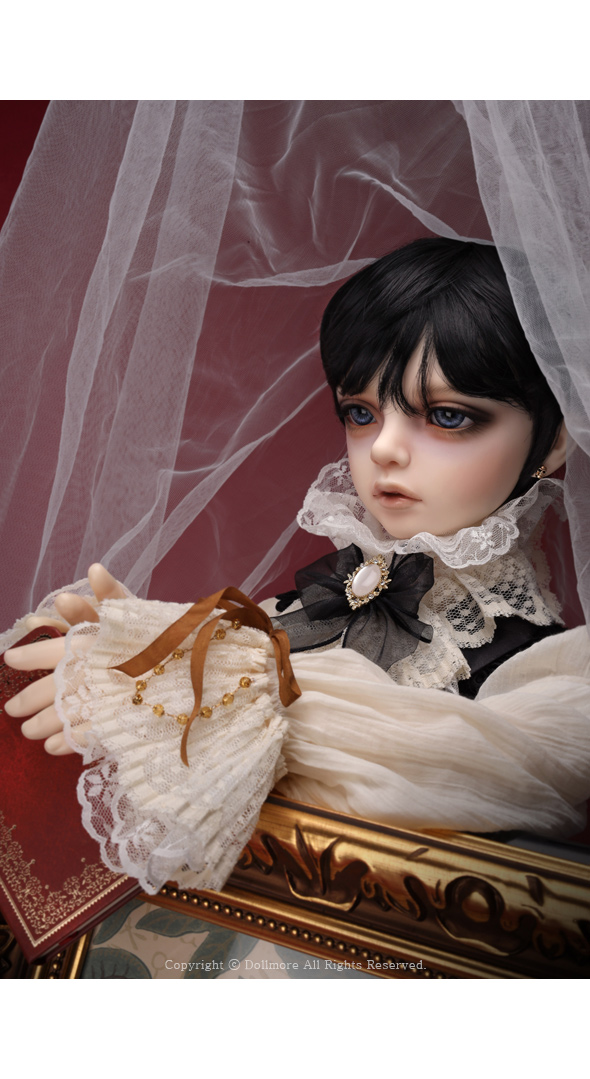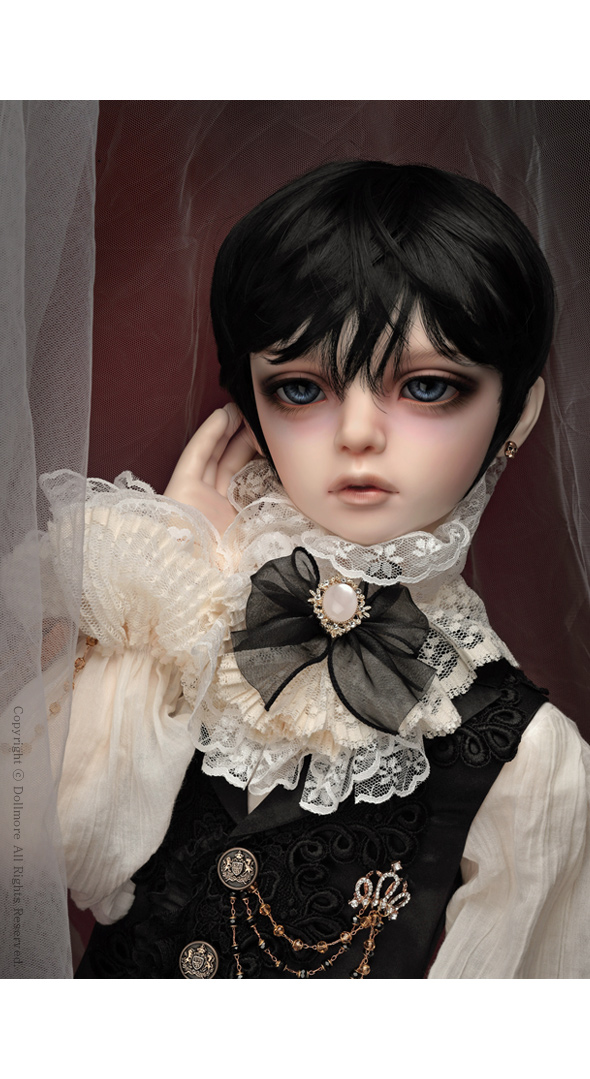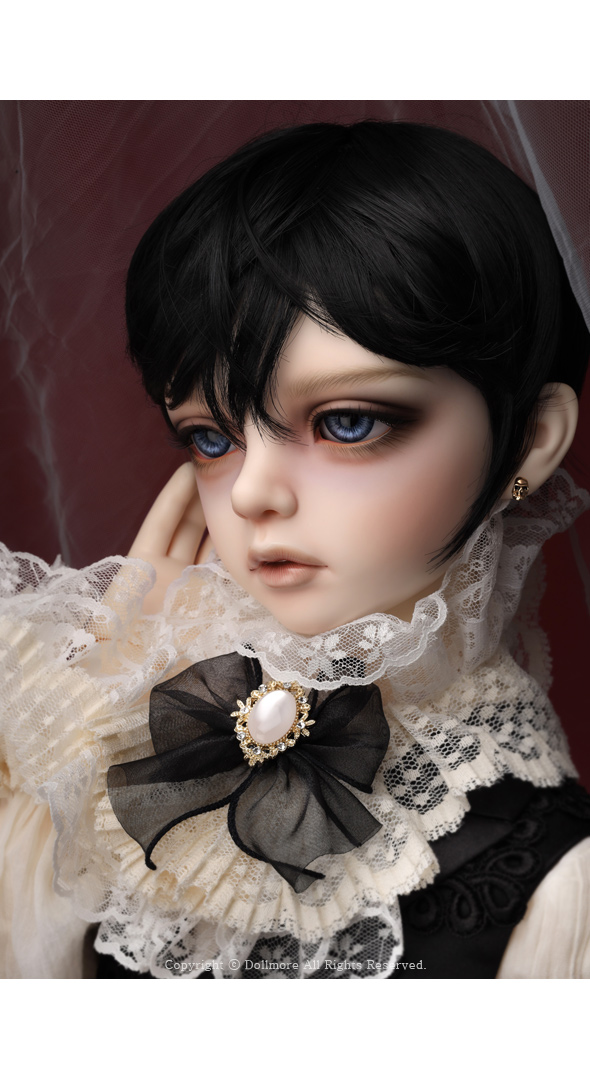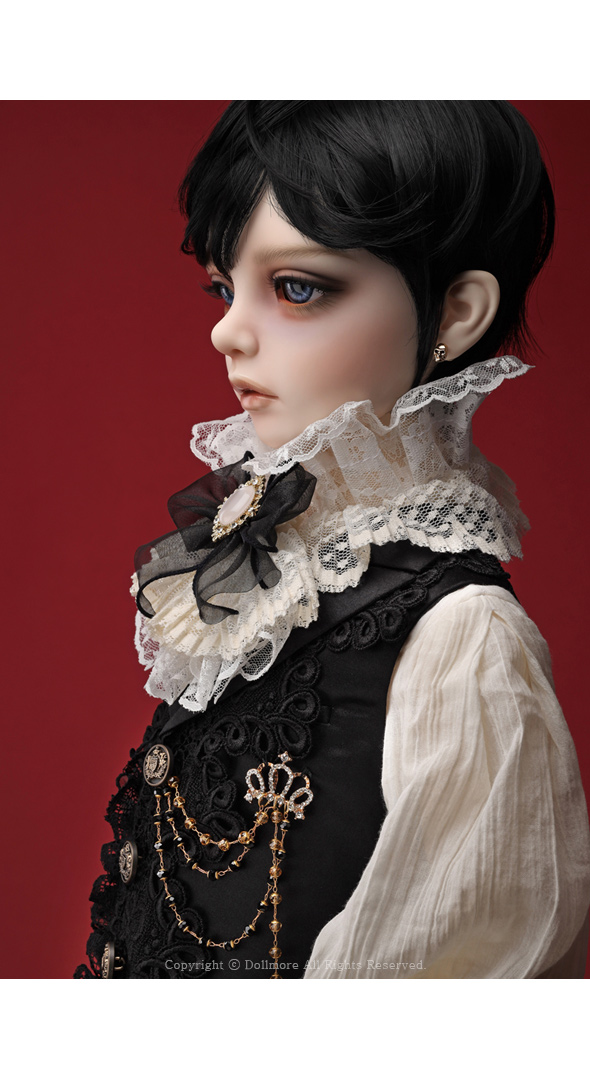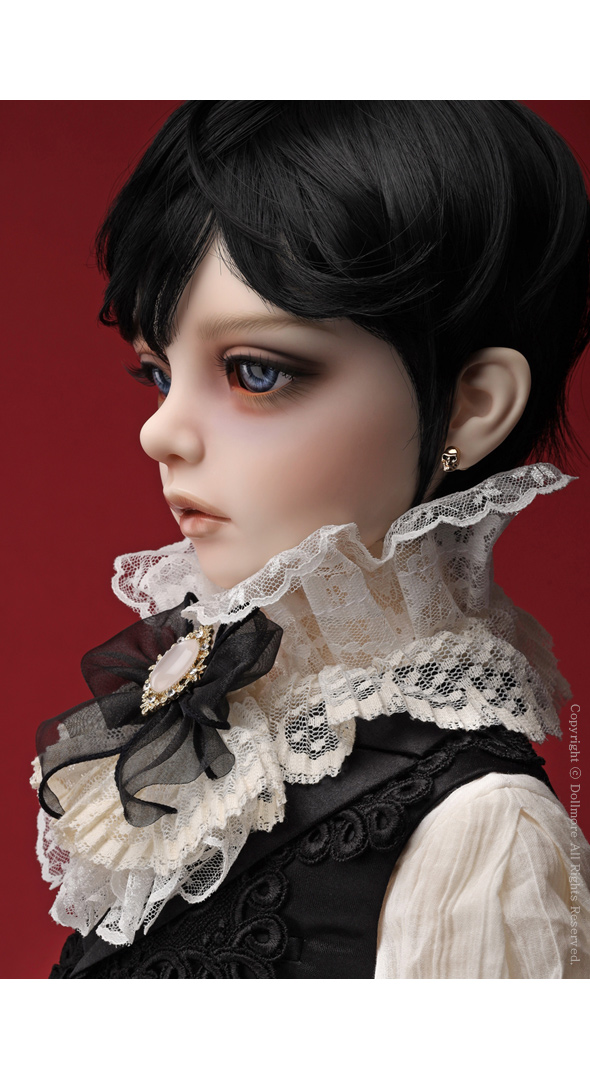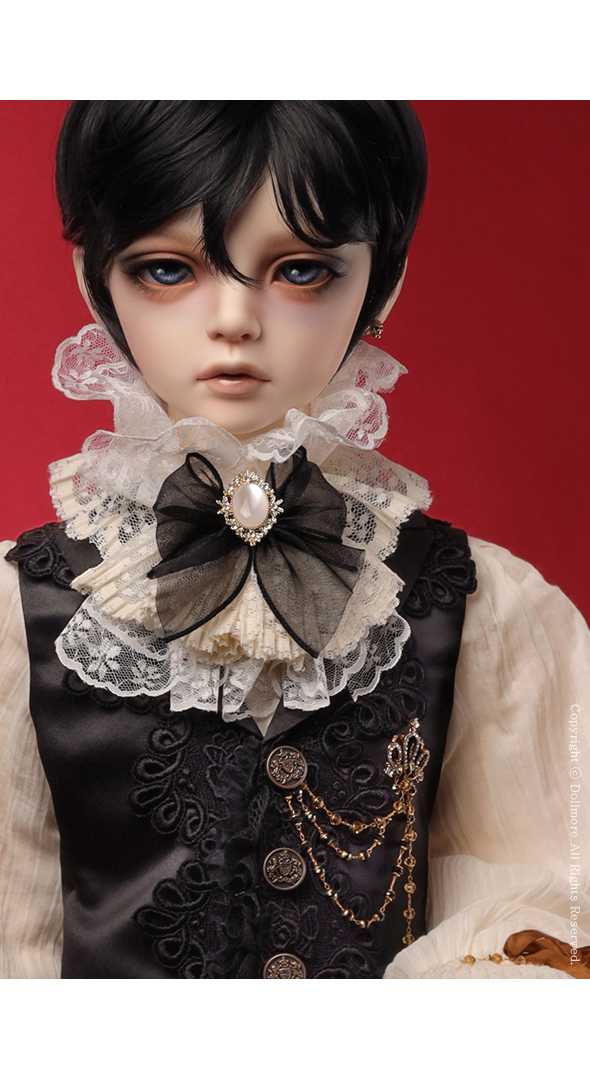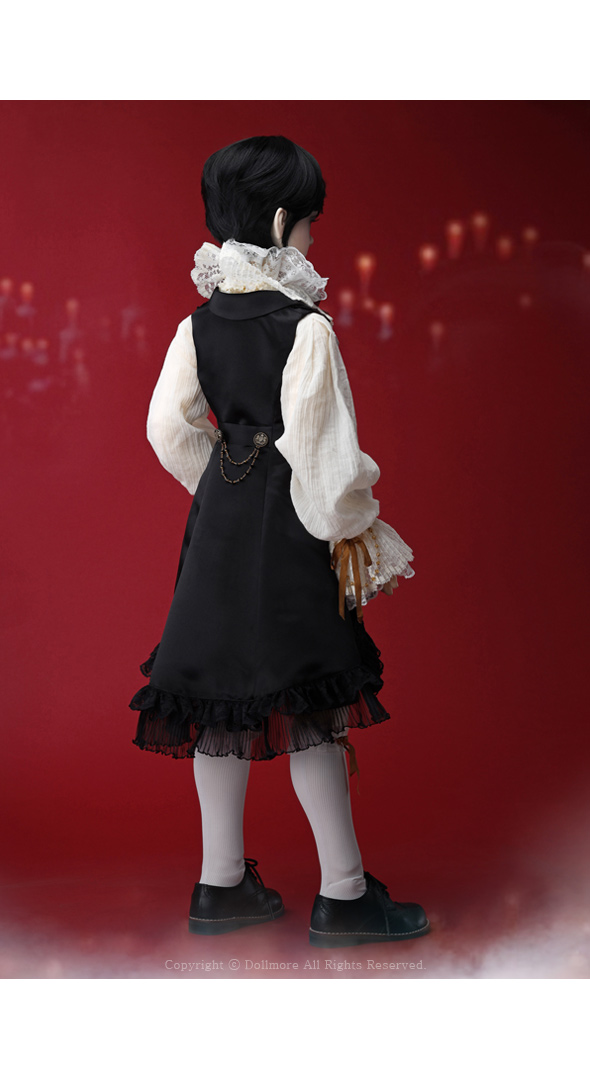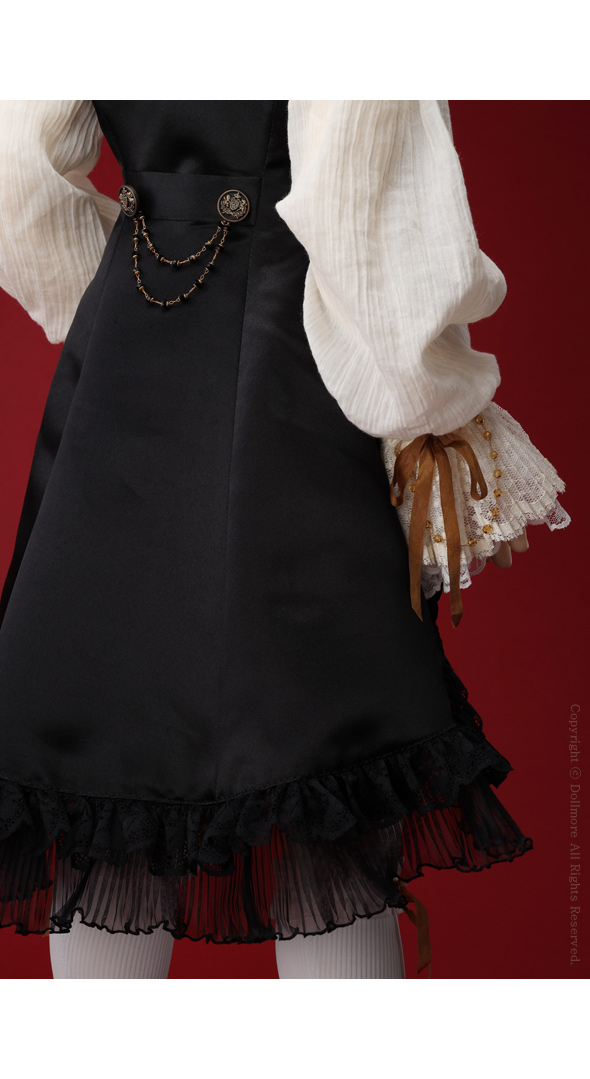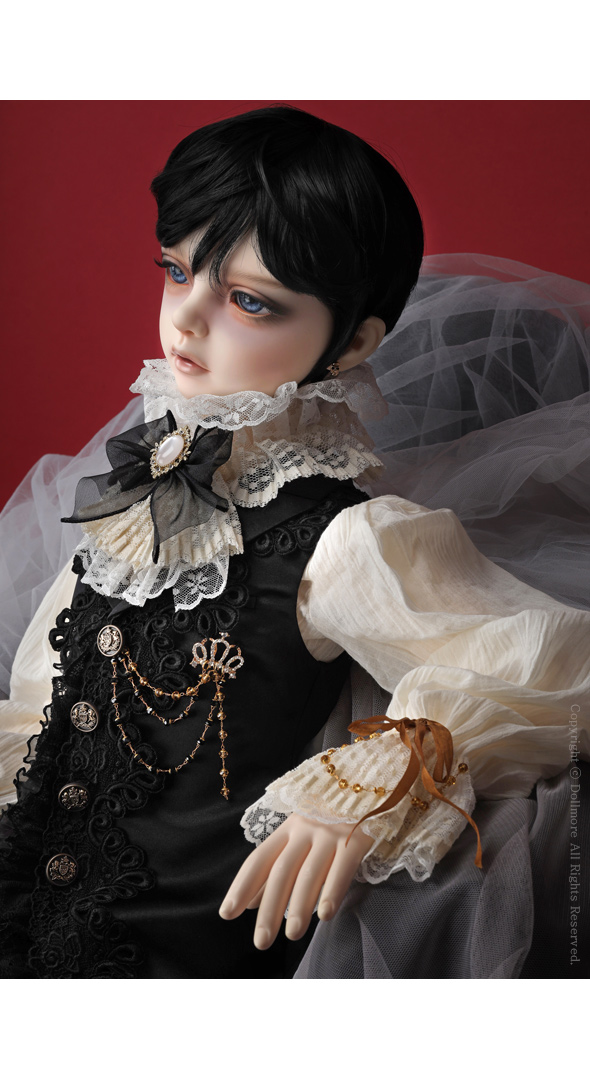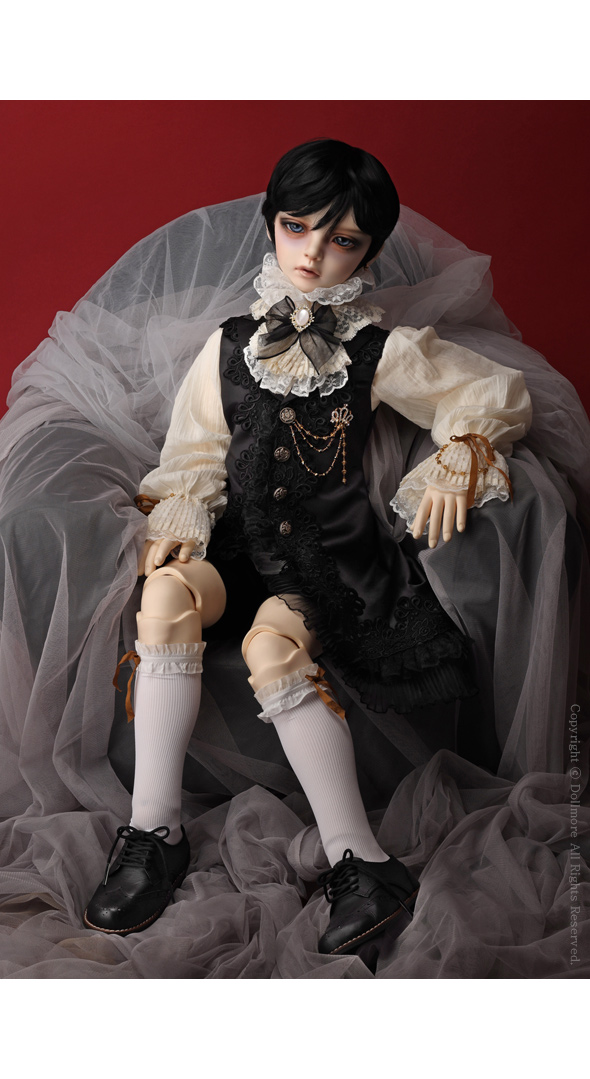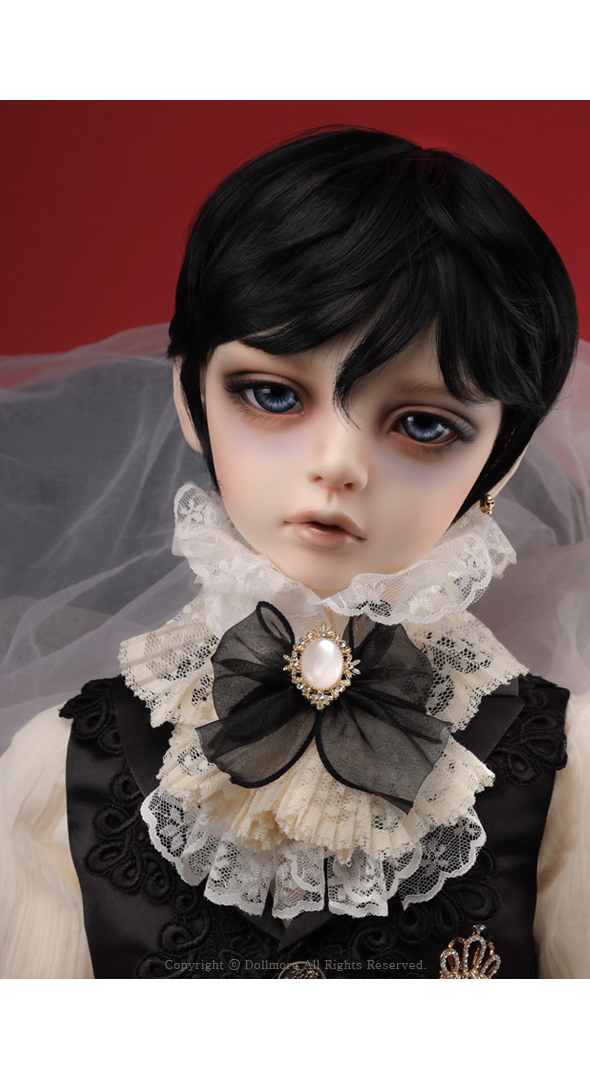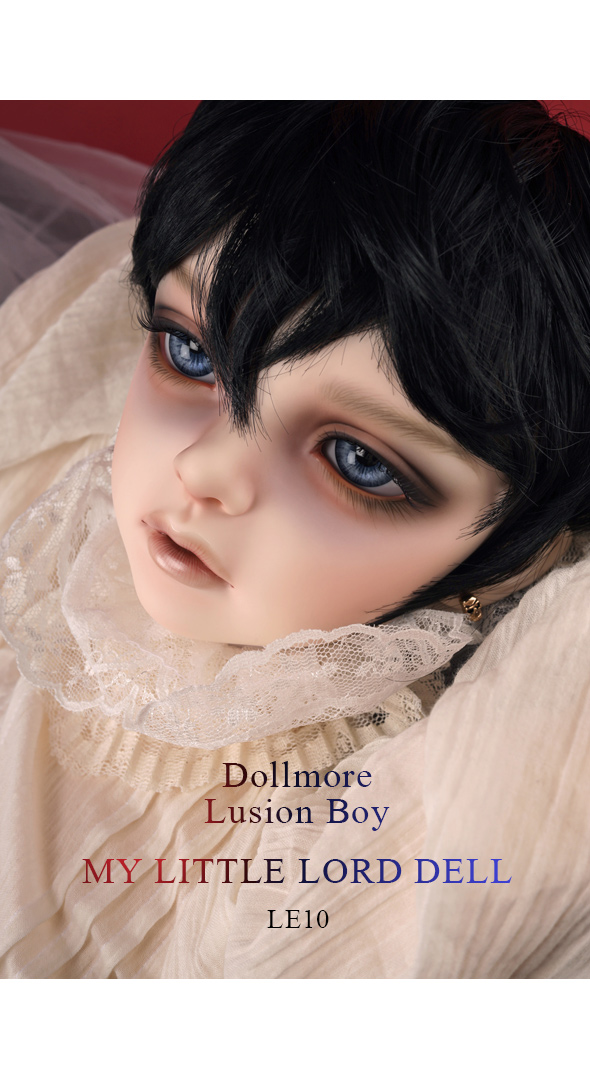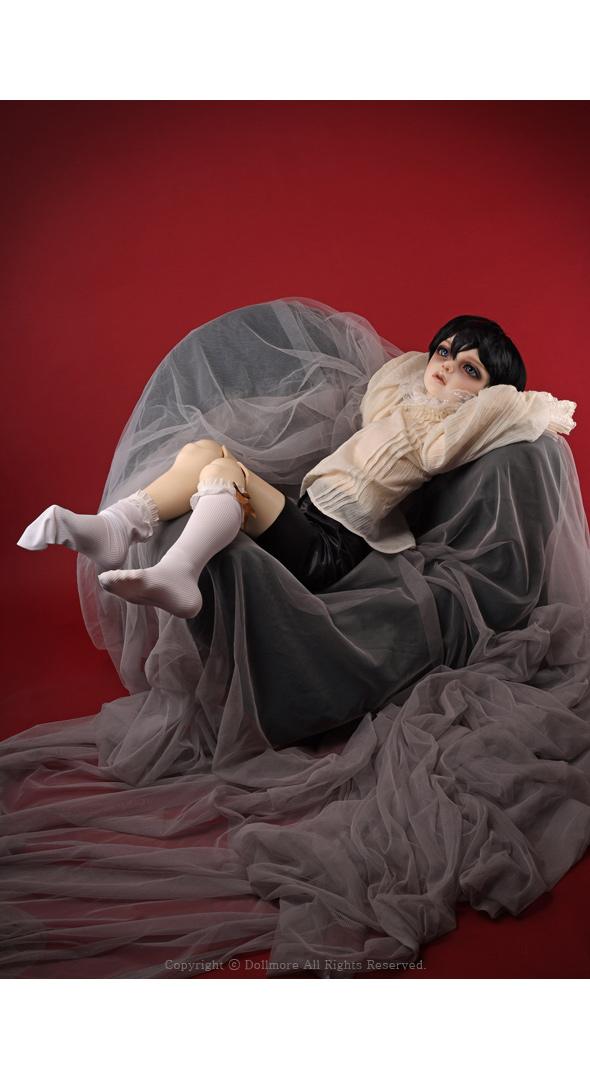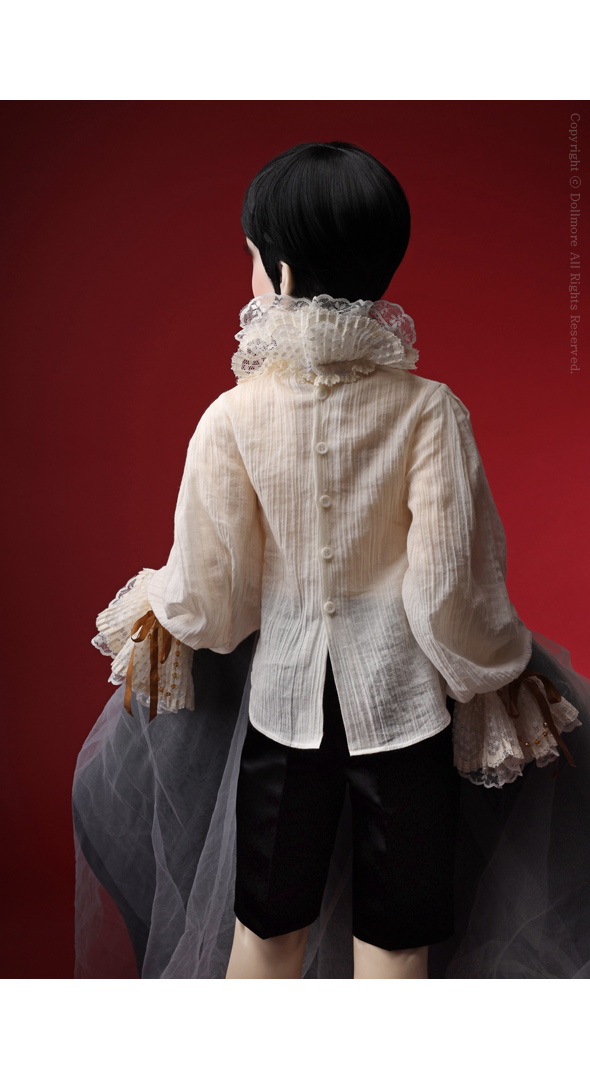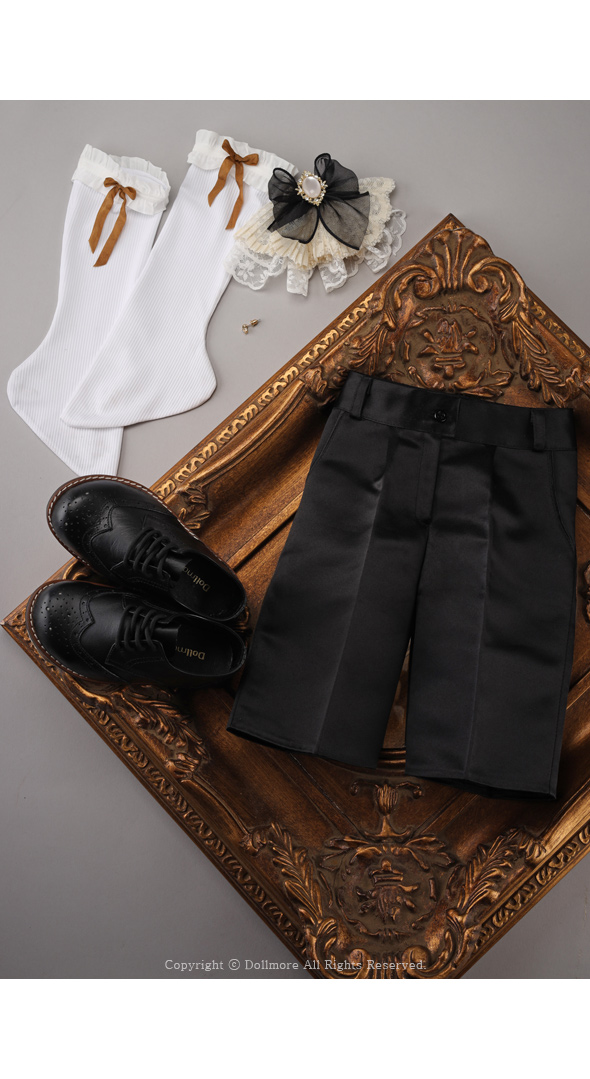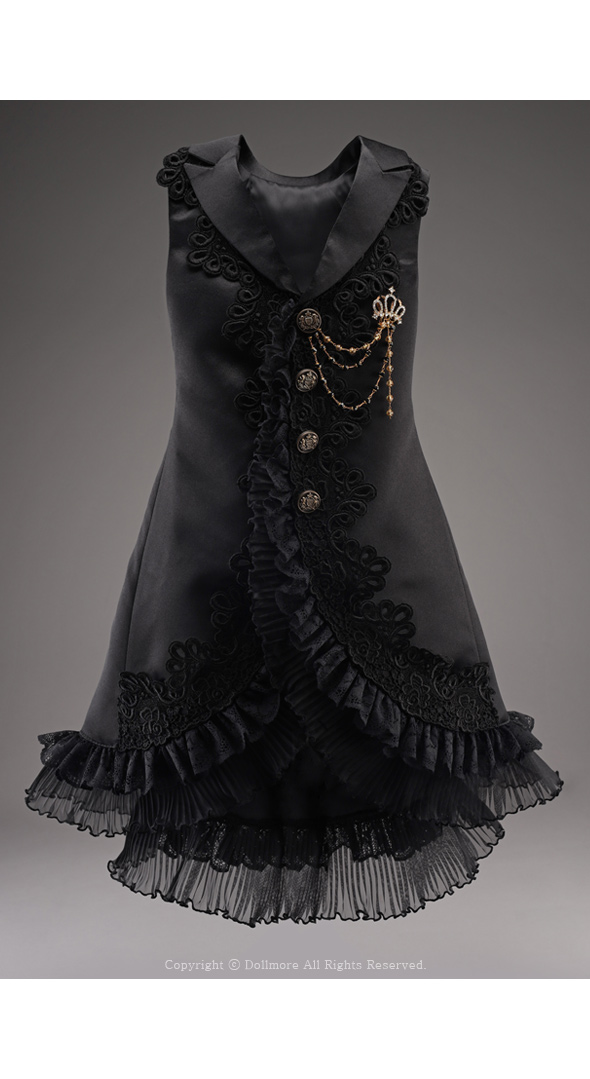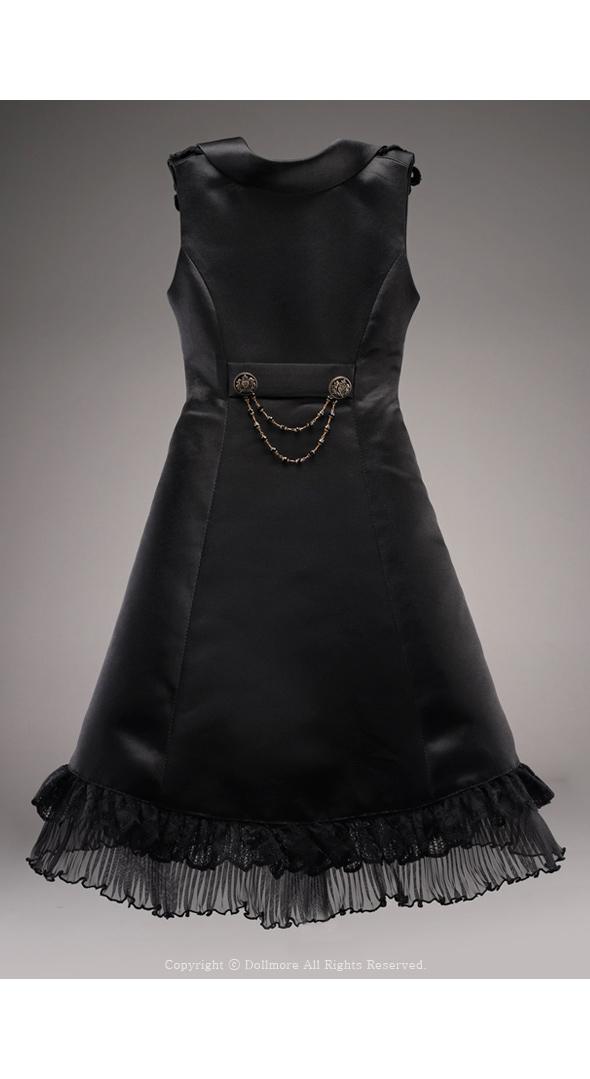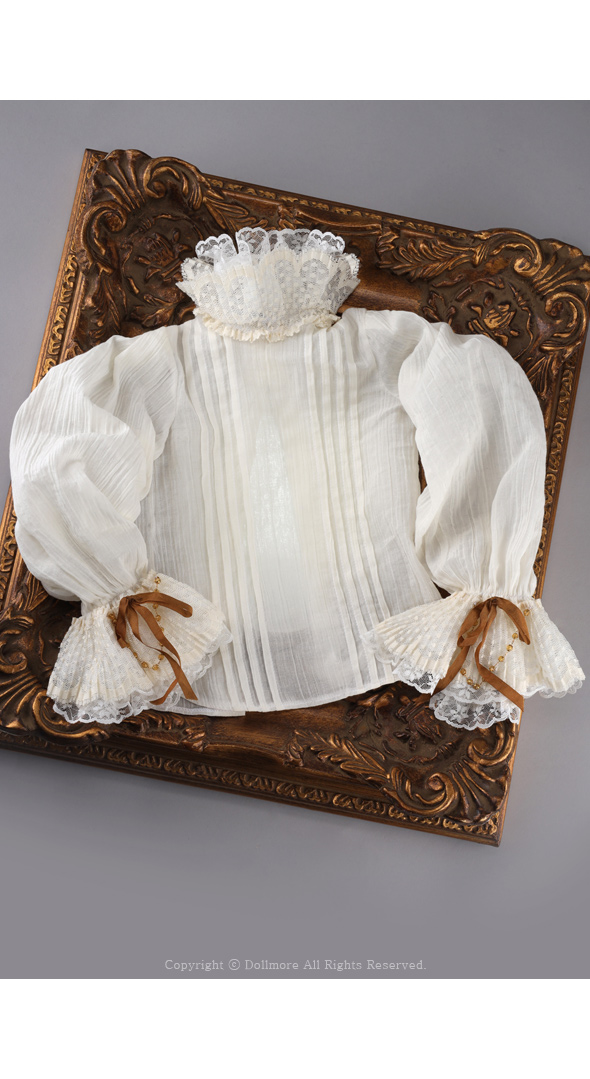 * Notice
♠ As based on 'Production after order' system, your order can't be canceled, after paying.
♠ Hands blushing and body sanding service doesn't include in the doll price.
♠ It is one of the Full Set Dolls. We will send clothes, wig, shoes of the photo together with doll.
♠ In process : 60~90 days
* Lusion Boy - Dell Size

* Eye size :26mm (Diameter)
* Tall : 84cm /(tall without head : 75cm)
* Circumference of Head : 34.5cm
* Circumference of neck: 17cm
* Width of shoulders : 14cm
* Circumference of chest : 37cm
* Length from shoulder to wrist include a wrist ball : 25cm
* Circumference of Wrist: 11cm
* Circumference of waist : 33.5cm
* Circumference of hips : 41cm
* Lenth of "from hips to ankle" : 44cm
* Lenth of "from knee to ankle": 18cm
* Circumference of ankle : 14cm (foot width :5.5cm)
* Foot size : 13cm
* Weight : 5kg
* Compatibility Instructions
1. Wig: fits well wig in (13-14) inch size
2. Shoes: he is able to wear parts of lusion doll dahlia shoes
3. Eyes: wearing eyes in 24mm to 28mm
* Costume Design : Ajumapama
* Design registration No. 2006-50002
* Design patent application No.: 0162757


* Payment method
1. Paypal - Dollmore will send you a invoice via paypal.^^
2. Paygate (direct credit card payment)
3. Bank transfer.
- Bank name: standard chartered bank korea limited
- Account: 431-20-243375
- Recipient: lee eun young)
- Bank tel: 82- 2- 521- 9252 82- 2- 521- 9252
- Bank address : standard chartered bank korea limited 1675-1
Seochodong Seochogu Seoul 137-070 Korea
Gyodaeyeok Br.
- SWT code : SCBLKRSE