This is a bra and panty underwear set made of thin lace.
It has stretch, so it is fits well to various doll body.
There is hook at the backside, so it is easy to wear on and take off.
We add lace to the front side of the panty to make it more cute and lovely.
The bottom and back is used silky fabric with stretchy.
Very realistic and compantable underwear for a 1/3 scale BJD ( SD) dolls.
* Included: Bra, Panties
* Model : Youth Dollmore Eve - Mio (Real Skin Normal) ( Tall : 57cm == 22.4 inch, Head Over : 8-9 inch)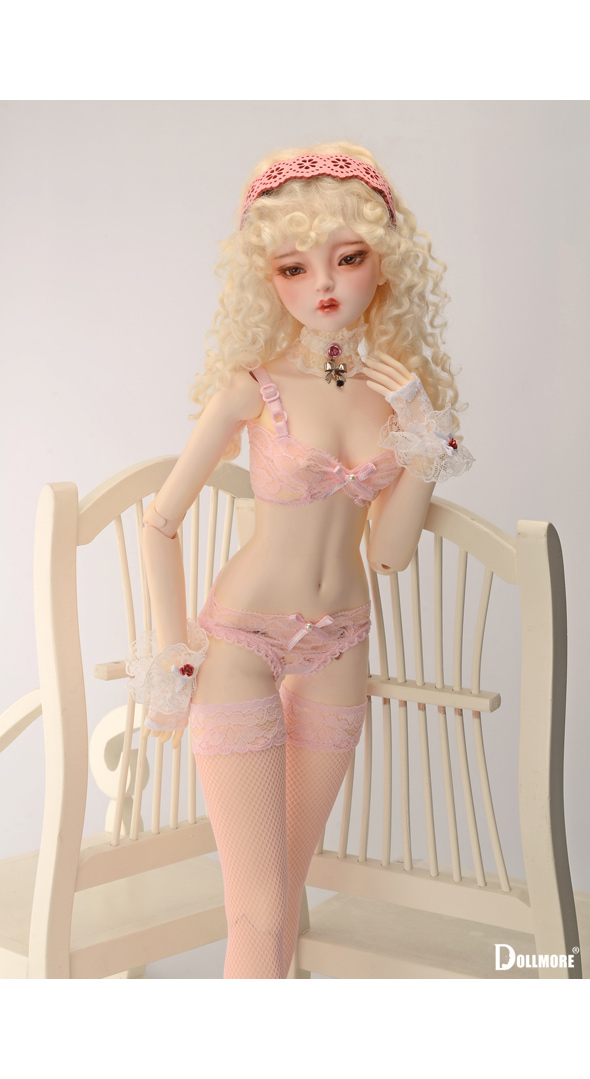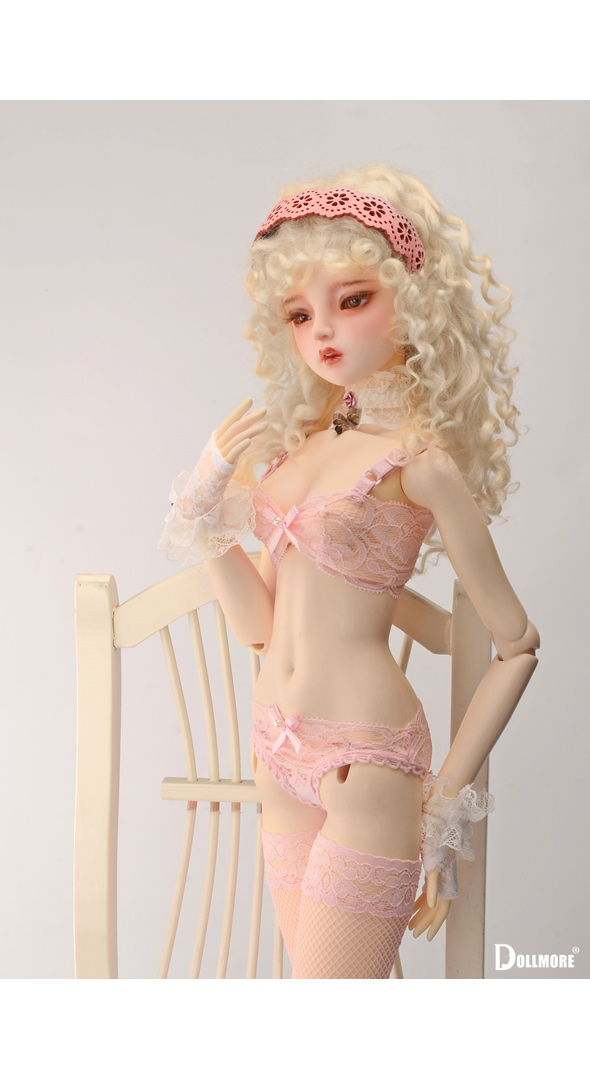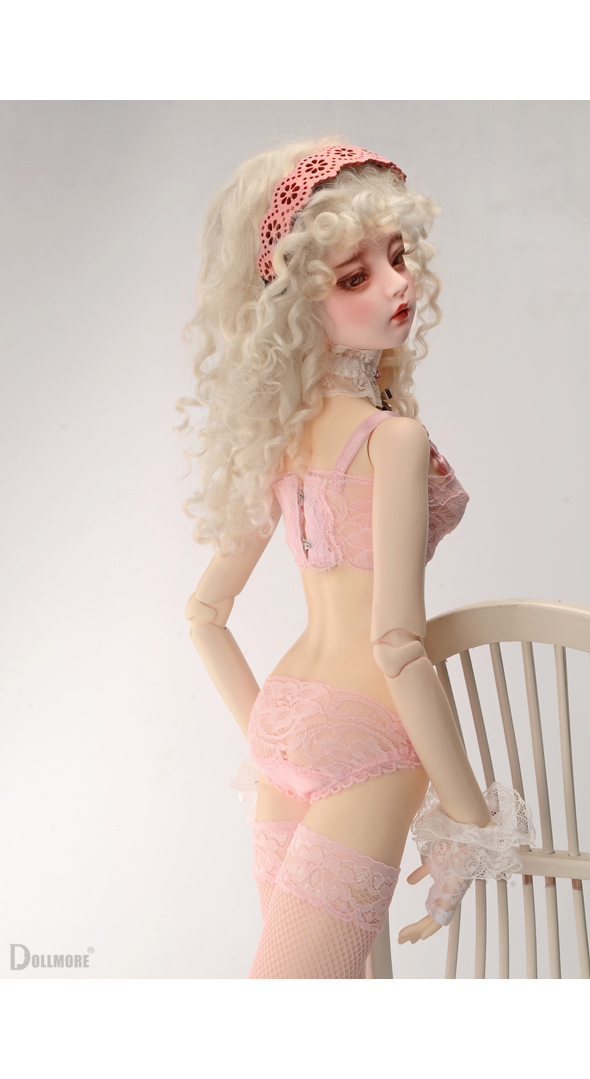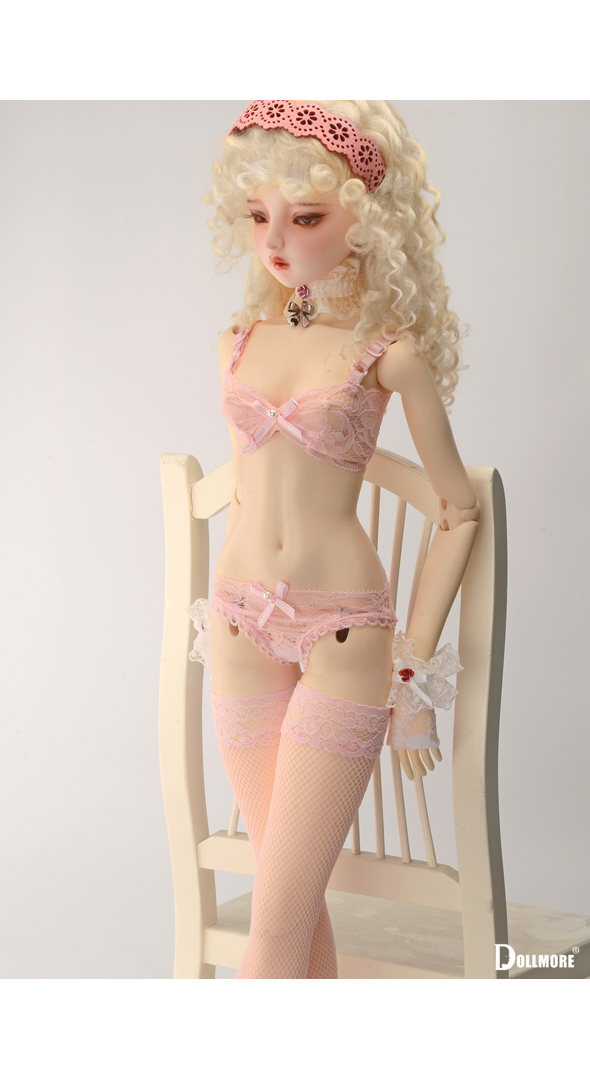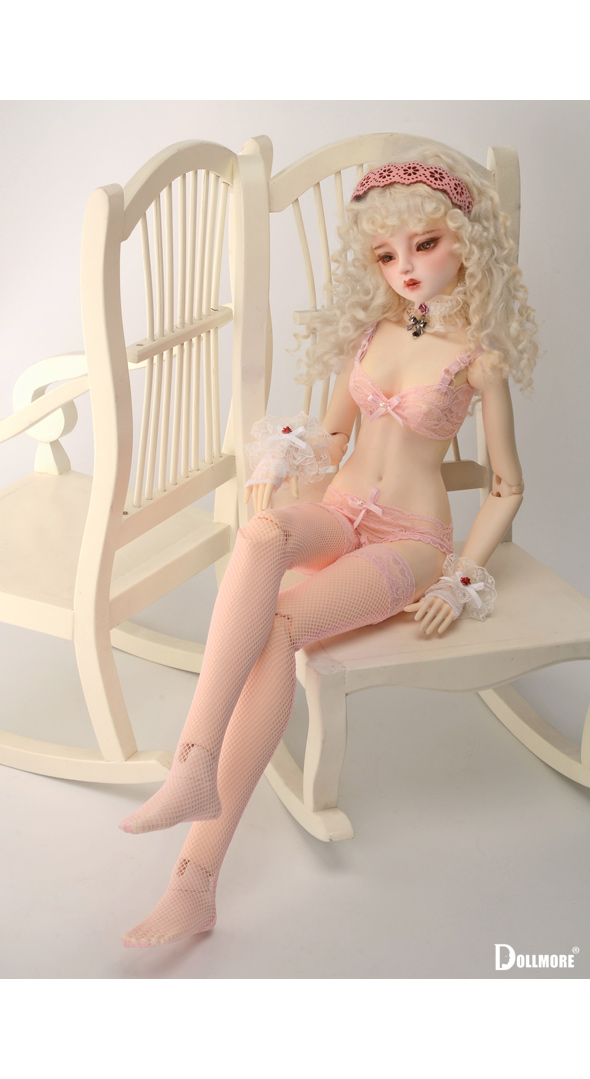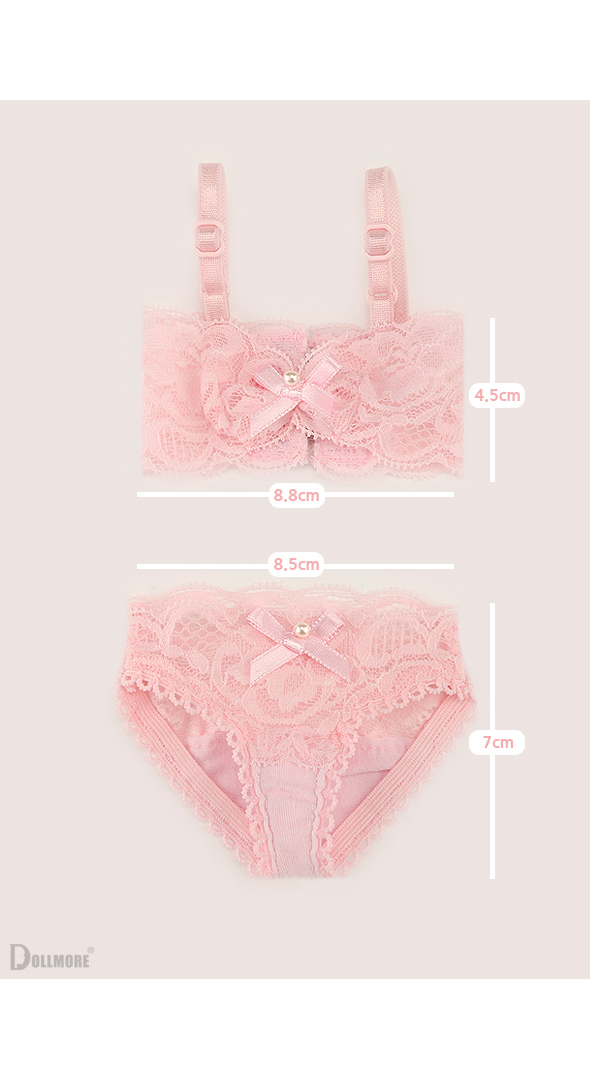 * Style Tip
(7-8) Long Long Mohair Curling (Blonde)
MSD & SD - Samud Hairband (337)
SD - Rose Choker (White)
Model & SD - R&L Cuff Deco Set (White)
SD - Net Stockings (Pink)