* Ballerina Kid - Brise ; Zinna - LE10

* Special Limited Edition - LE10
Upside eyelashes press lower eyelashes.
I look at the endless river through the side mirror.
I am afraid to see river in blue and black color.
I expect to become Snow White's stepmother to tighten the waist of the city.
I feel heavy air in the car when i stay with you.
When i look up to see the sky, gray sky press heavily on me.
Yesterday, beautiful leaves were placed side by side.
I still remembered beautiful blue sky that i saw yesterday.
Our relationship seems to be over.
Warmth season ends soon.
Our parting seems to be started.
My heart seems to be stopped.
Your heart seems to leave me.
Ardu
................................................................

Zinna comes to us as a ballerina girl.
Very cute and lovely doll has a delicate hands and feet
which can do various ballet pose such as
legs spread like a straight line, Seated in a kneeling position,Legs spread sideways and so on.
It can do most ballet pose because of special ball joint.
Hope many people love her.

* Brise: Brise means 'broken'.
* Included:
● Body ( normal skin, tooth parts),
● Head (Make-up),
● Eyes,
● Wig,
● Clothes Set,
● 2 Cushions,
● Doll Stand,
● COA
* Clothes Set: Dress, Head decoration, Arm decoration, Stockings
- Eyes : My Self Eyes - HSNO 12mm eyes (BA02)
- Wig : (7-8) NHG Sobazu Wig (Black)
- Shoes : Ballet Kid Doll Size - Chaco Toe Shoes (Black)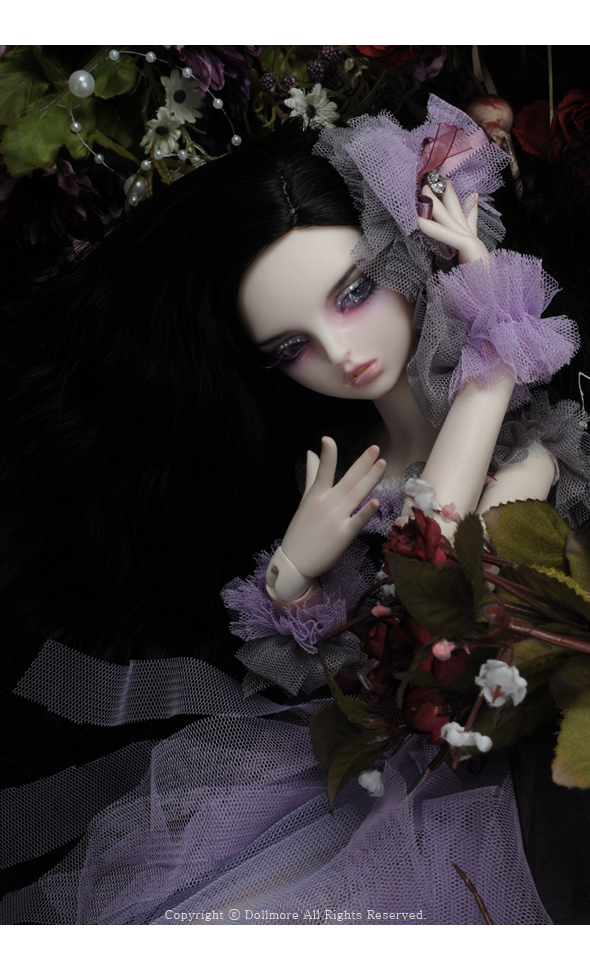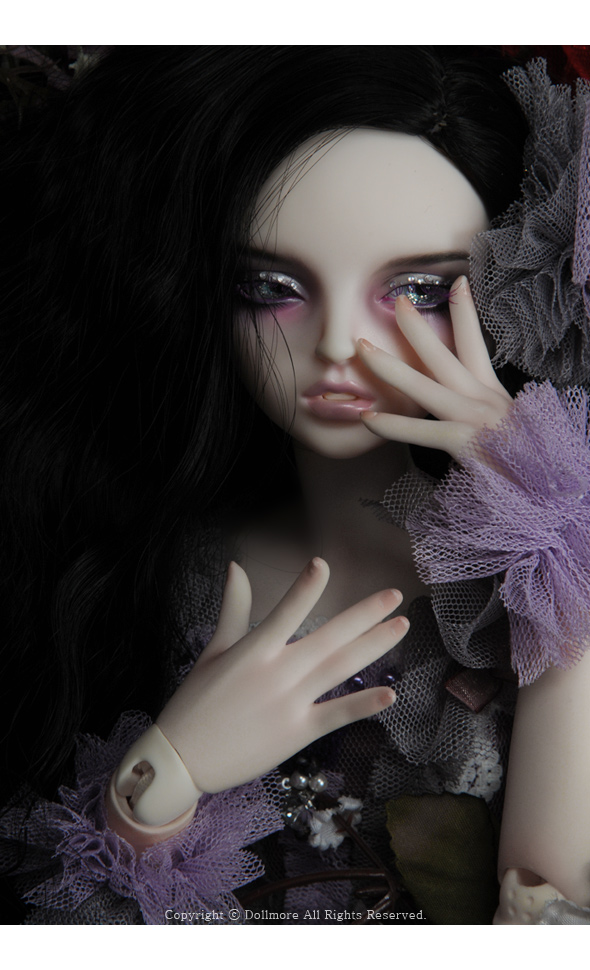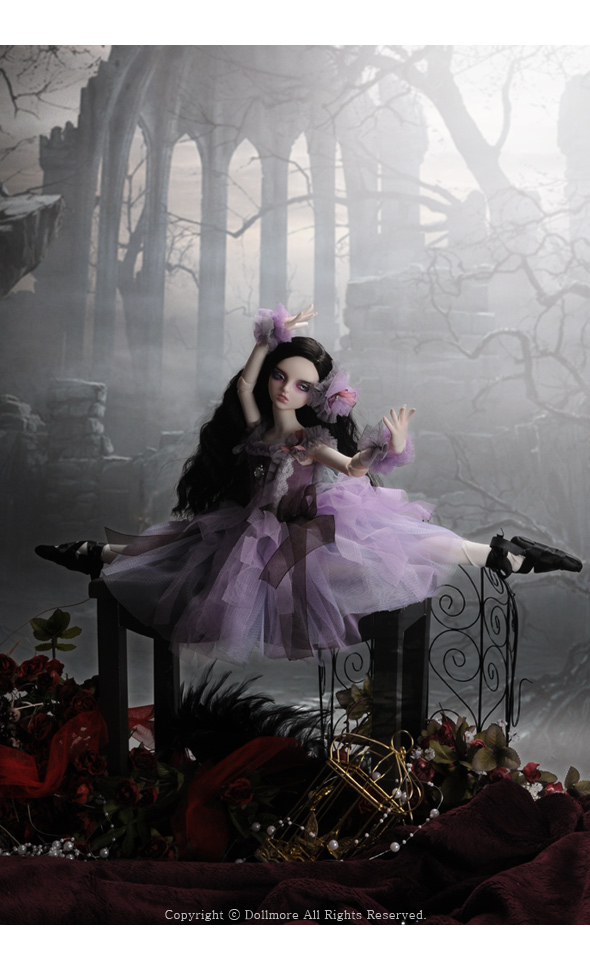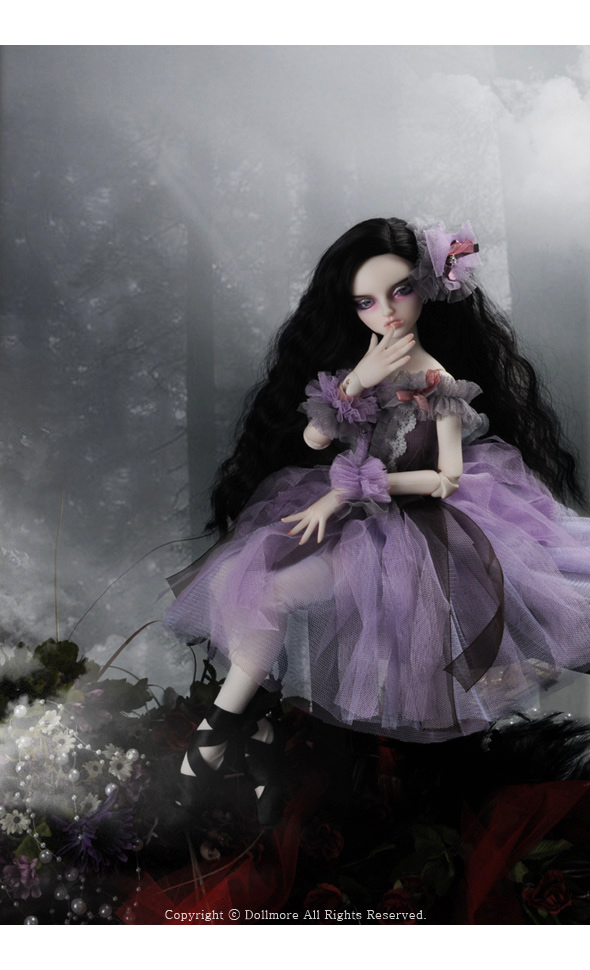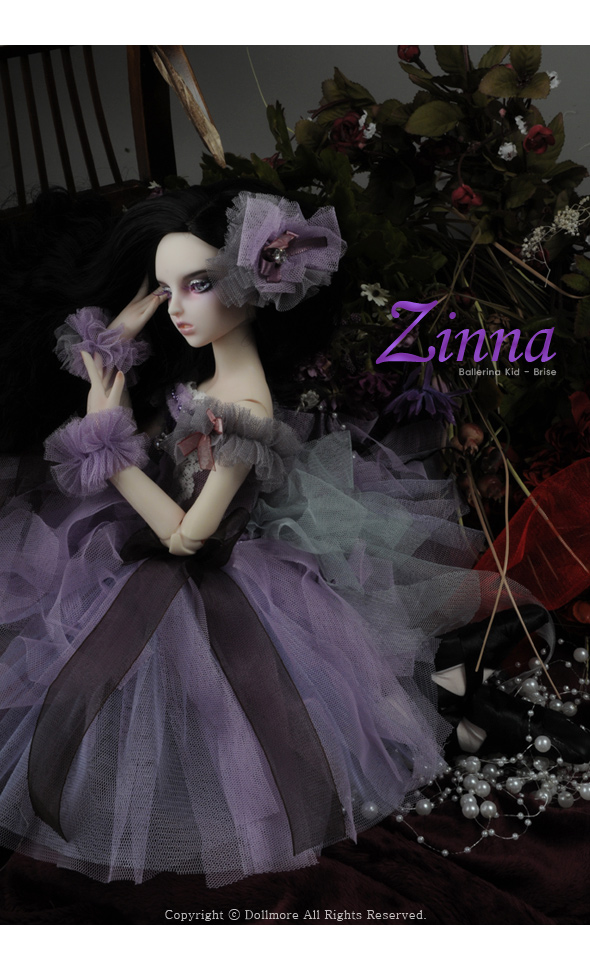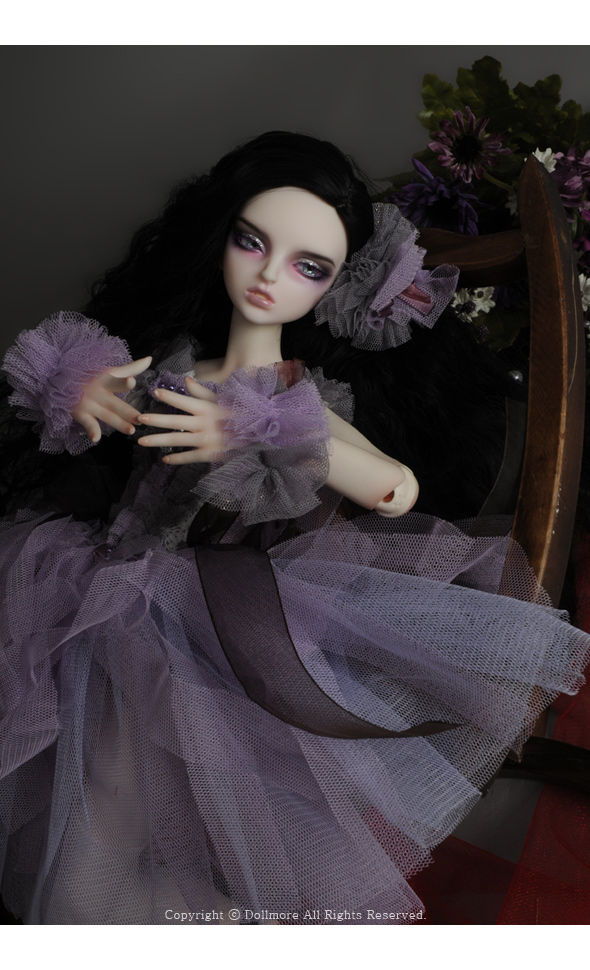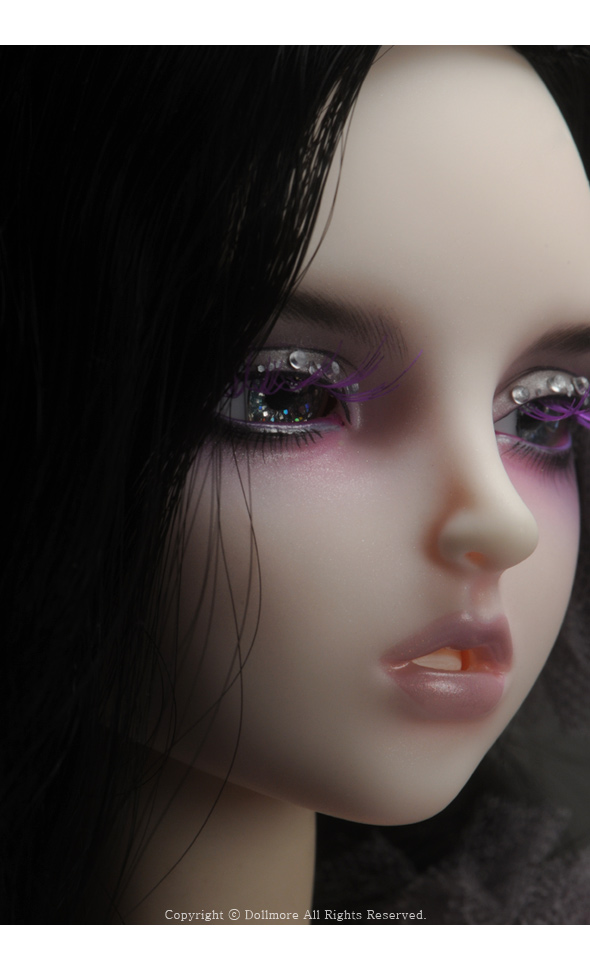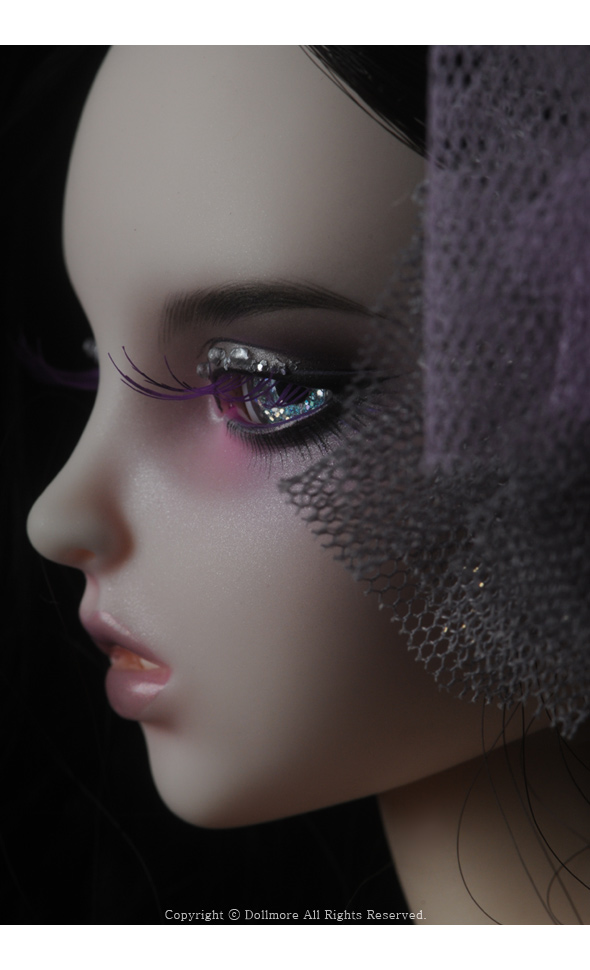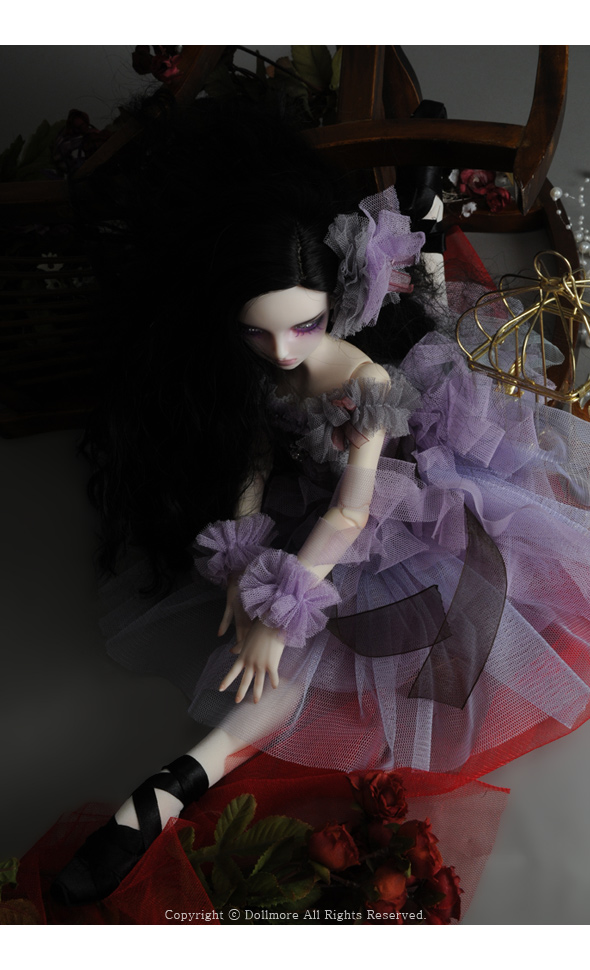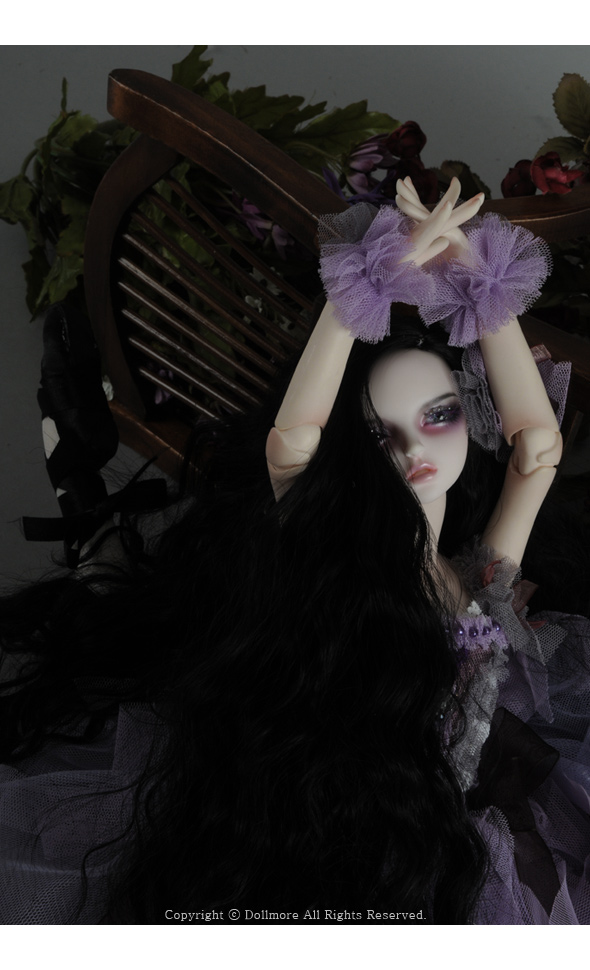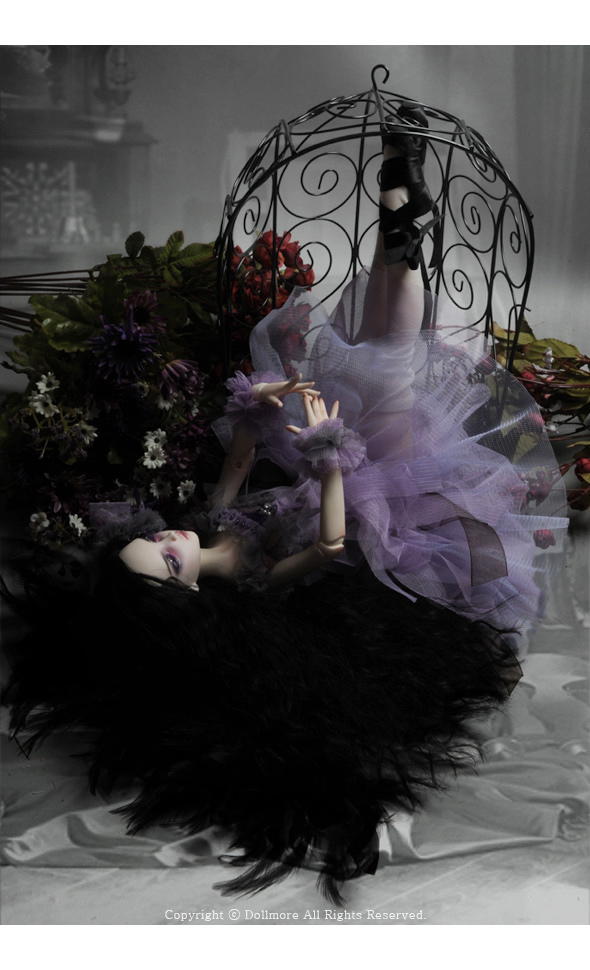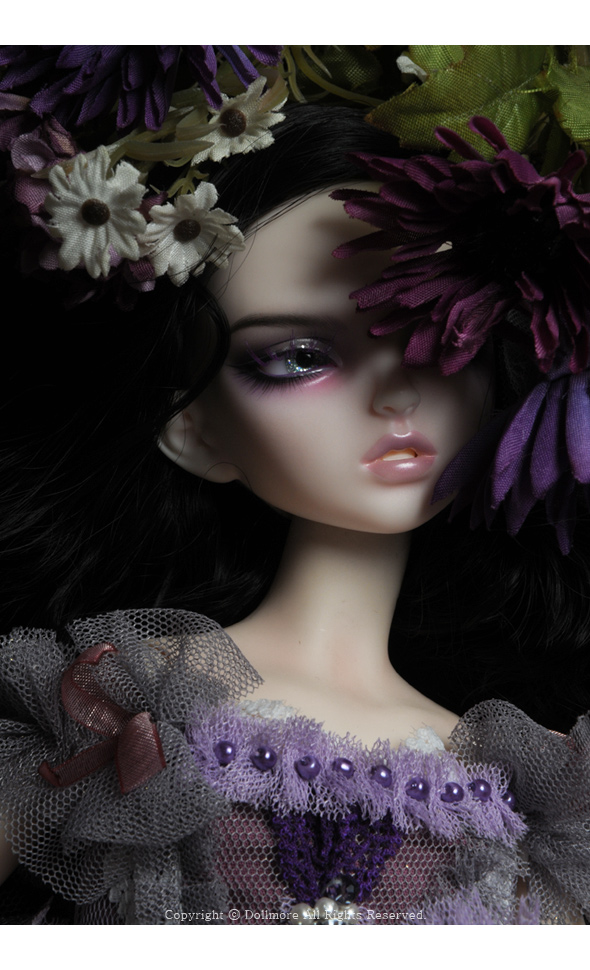 * As based on 'Production after receipt of order' system, your order can't be canceled and refunded, after paying.
* In general, it takes about 30~40 business days after cleared payment to make and paint it.
But the ship date may be a little more delayed on hand-made work. Seek your understanding.
* Notice:
Ballerina dolls cannot stand alone.
Therefore, we will ship one doll stand together dolls to you.
If you want to stand a ballerina dolls, we suggest you buy a flat feet and assemble
flat feet to the ballerina body.
Kid Dollmore Foot Set - Basic Feet Set (Normal) fits well to ballerina doll body.
You are able to find this flat feet parts if you search by keywords of
Kid Dollmore Foot Set - Basic Feet Set (Normal) in the website.
* Ballerina Kid Doll Size
1. Tall : 46cm
2. Body length not include a head : 40.5cm
3. Length from hip to knee: 11.5cm
4. Length from knee to calf : 10cm
5. Circumference of neck: 6.5cm
6. Width of shoulders : 5.5cm
7. Circumference of chest : 17.5cm
8. Circumference of waist : 14.5cm
9. Circumference of hips : 19.5cm
10. Circumference of Wrist: 4.5cm
11. Length from shoulder to wrist include a wrist ball: 14cm
12. Circumference of ankle: 6cm
13. Length from hip to Heel: 22.5cm / to the end of toes 26.5cm
14. Length of Foot size : 5.8 cm
* Payment method
1. Paypal - Dollmore will send you an invoice via paypal.^^
2. Eximbay (direct credit card payment)
3. Bank transfer.
- Bank name: standard chartered bank korea limited
- Account: 431-20-243375
- Recipient: lee eun young)
- Bank tel: 82- 2- 521- 9252 82- 2- 521- 9252
- Bank address : standard chartered bank korea limited 1675-1
Seochodong Seochogu Seoul 137-070 Korea
Gyodaeyeok Br.
- SWT code : SCBLKRSE
* Design registration No. 2006-50002