It is a metal simple hanger.
You are able to hang beautiful doll clothes to this hanger from the clothes box.
It is very convenient to protect doll clothes well.
Besides that it will add interior effect to your doll room.
You are able to hang USD clothes(dollmore dear doll clothes), MSD clothes(dollmore kids clothes),
SD clothes ( dollmore eve and adam clothes) to this hanger.
If you hang clothes tightly, you can take 20 to 30 clothes together at one hanger.
To the clothes size, it is the best hanger for MSD clothes.
* Included: 1 hanger ( clothes rack and clothes of the photo will not ship together but you can buy them in our website)
* Size : Width 35cm(13.7 inch) X Heigth 45cm (17.7 inch)
* Model : Kid Dollmore Girl - Latte (Tall : 43.5cm == 17 inch)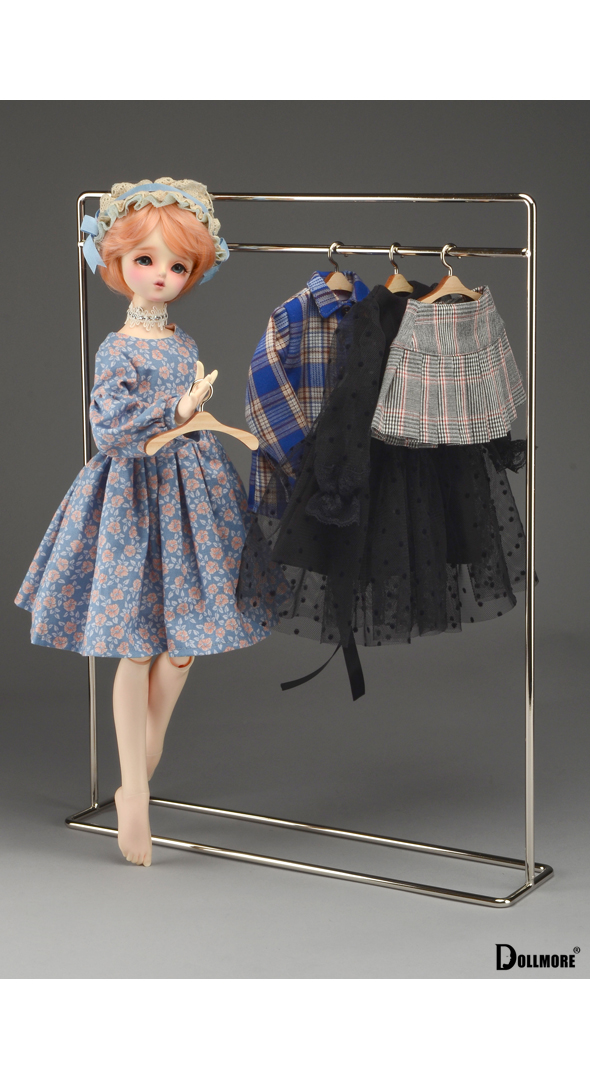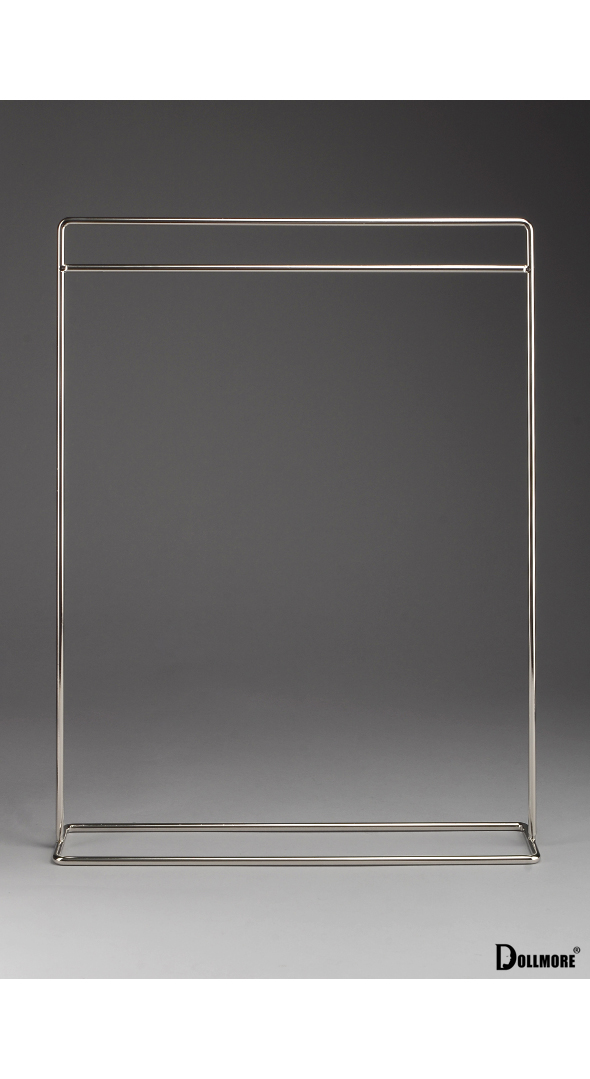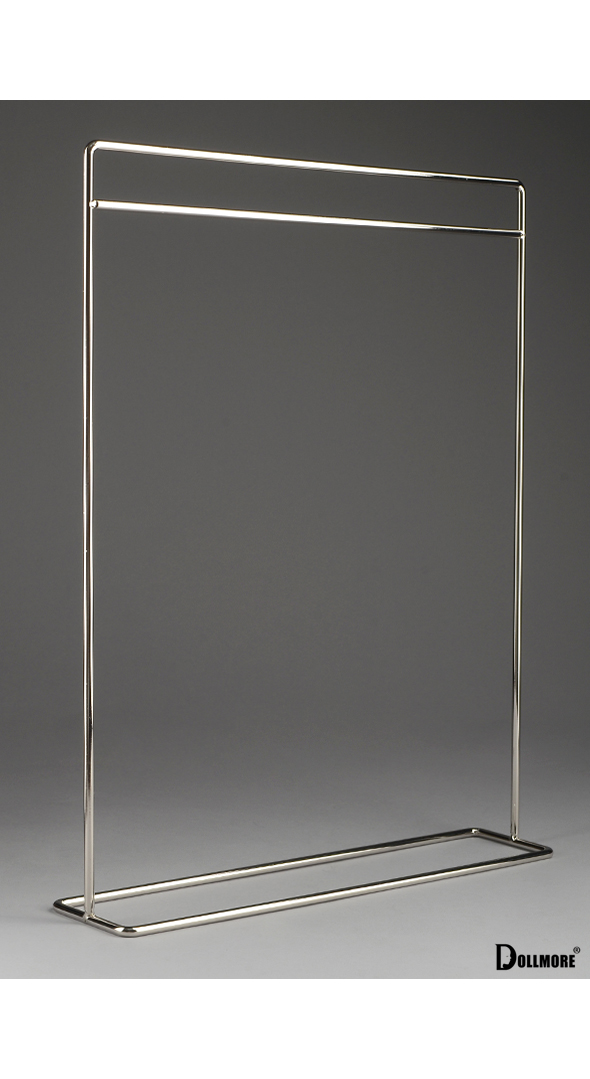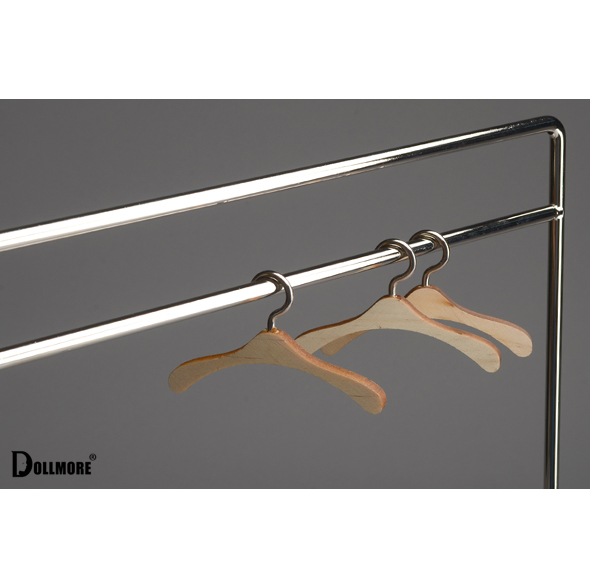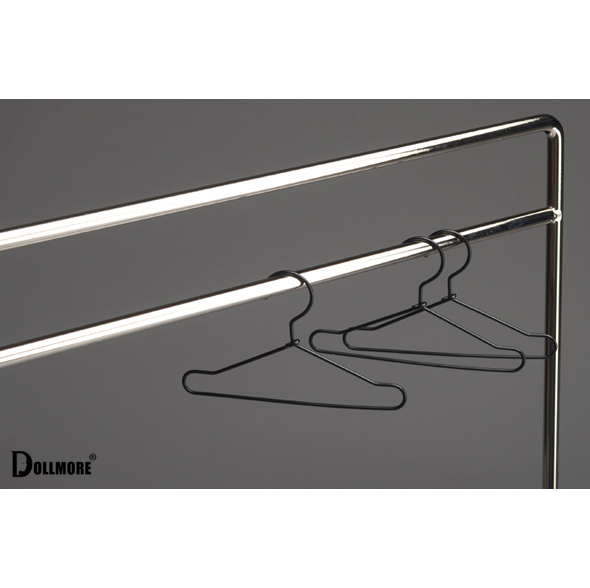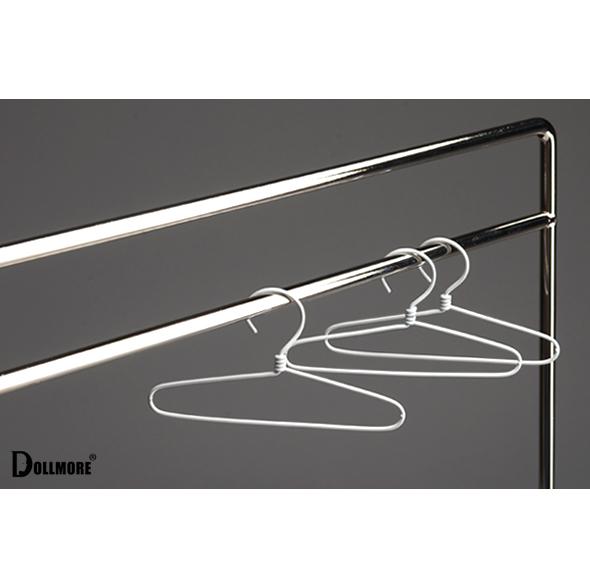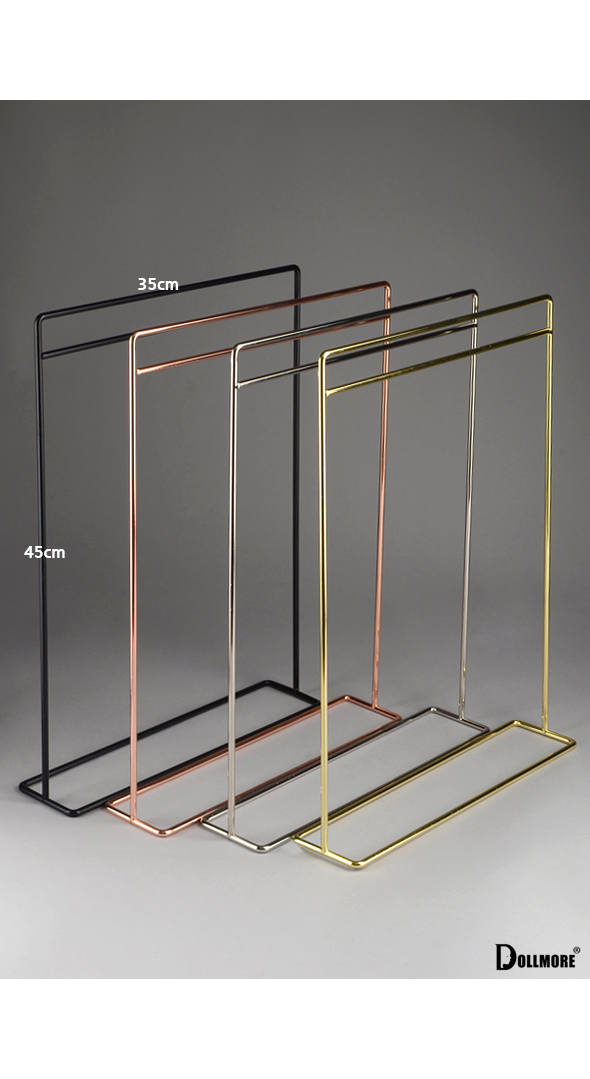 * If you want to buy clothes rack, buy them at the following link
We will not ship following items to you.
Kid Dollmore Girl - Latte (Tall : 43.5cm == 17 inch)
(7-8) Saiz Cut Wig (IndianRed)
MSD & SD - Celefa Hairband (216-Sky)
MSD - Sawei Choker (White)
MSD - FMB Dress (Blue)