* Special Limited Edition - LE10
* Illua Doll - Alice in Fake Land Dahlia - LE10
Don't listen to the word saying by a cushioned cat
Pass the busy bunny
Attention the hat seller
Don't wast time to have a gossip with lizards
Watch out the schizophrenia of the Queens
I hope i grow taller just for a moment to see more bigger world
Close eyes
It's more dangerous if i see more things
Here is a false world
I am the Ellis in this false world
========================================================================
Petit Dahlia comes back to us with a new style.
Hope many people love her.
Shall we follow the bunny now?
========================================================================
* Included: Normal body and normal head( make up), eyes, wig, clothes set, 2 cushions, COA, doll box
* Clothes: outer dress, inner dress, stockings, headband
* Eyes : 14mm - Optical Half Round Acrylic Eyes (CC09)
* Wig : (8-9) Monghanjuc Mohair Wig (Blonde)
* Shoes : Illua Doll Shoes - Jewellery Shoes (White)
* Eyelashes : 2019VK-5 (Brown) / D2-8 Mix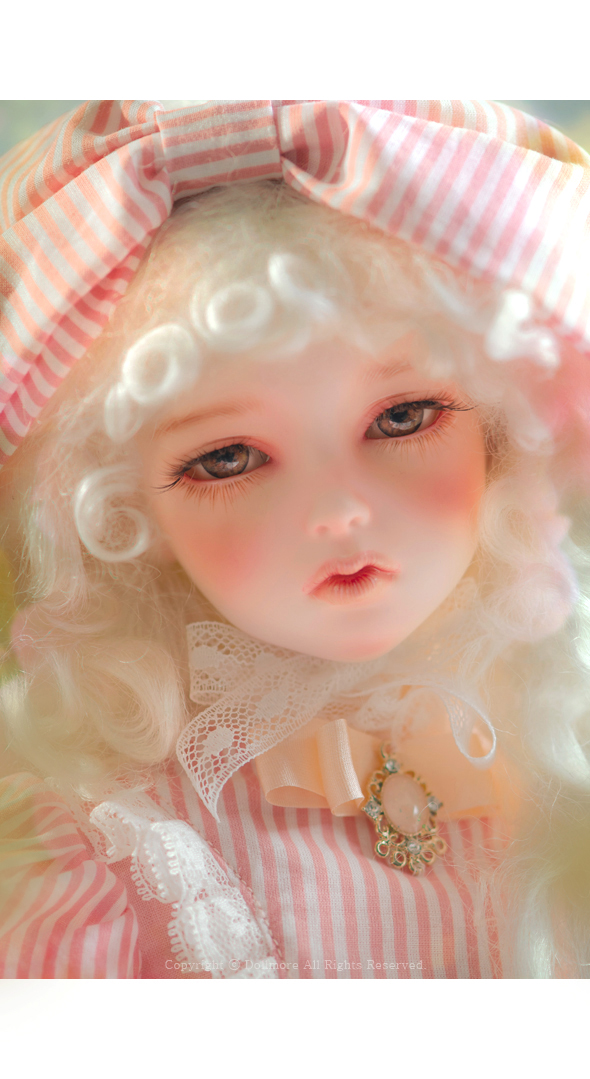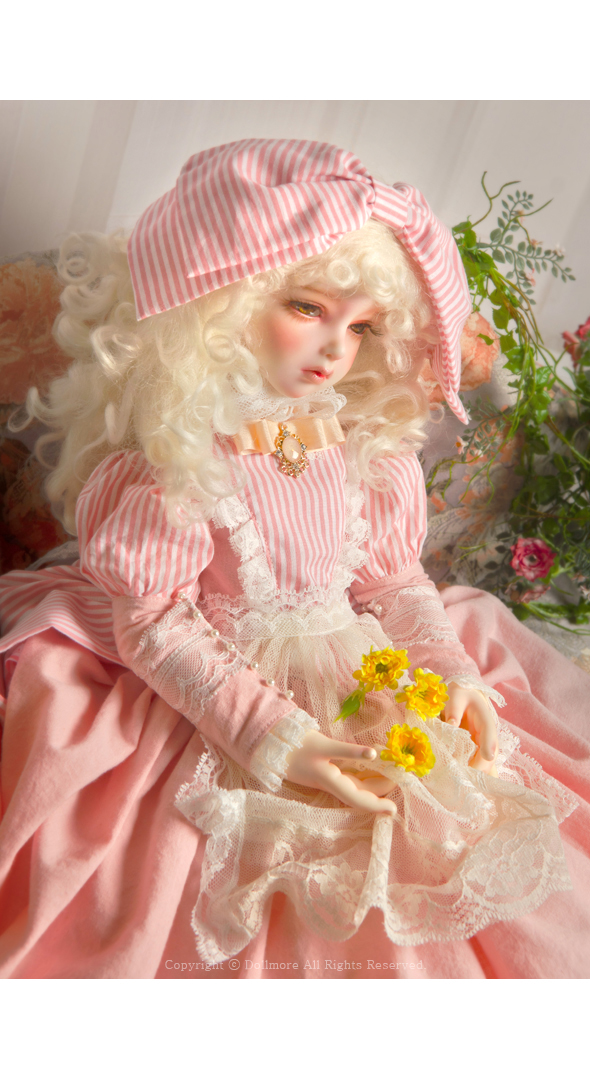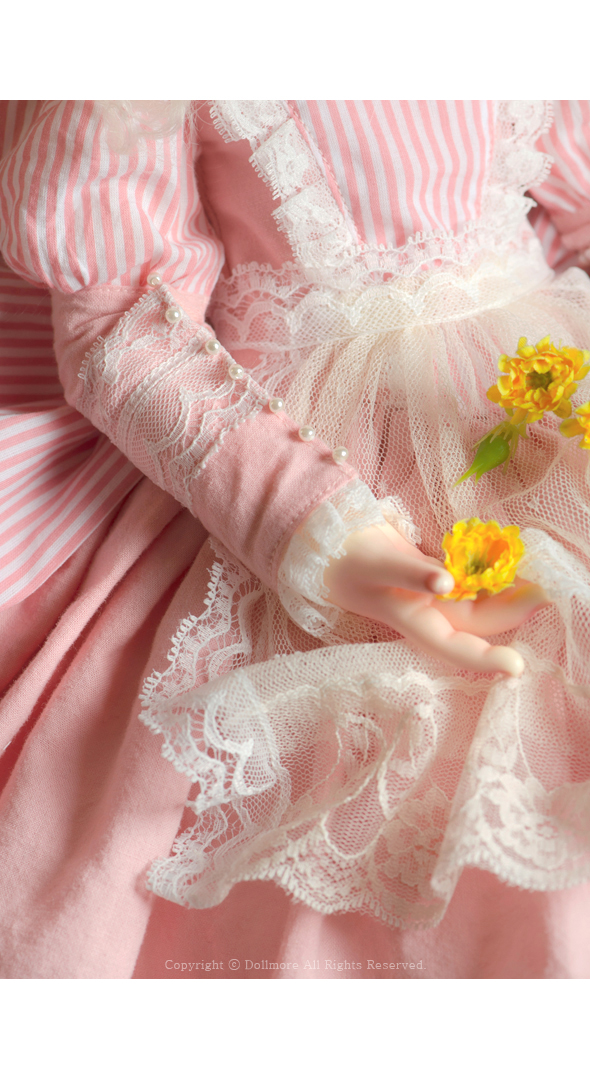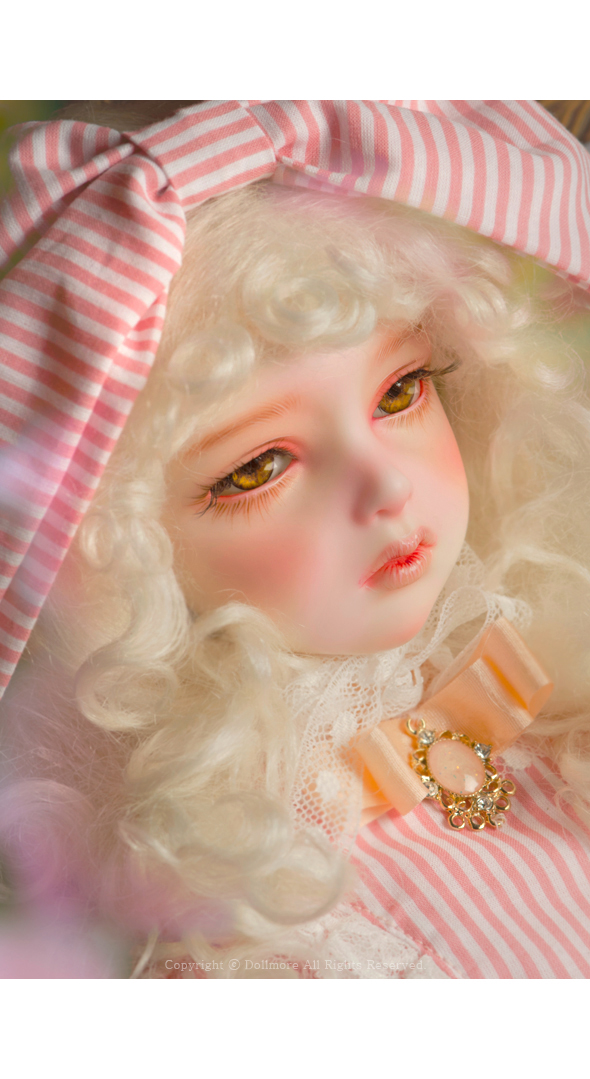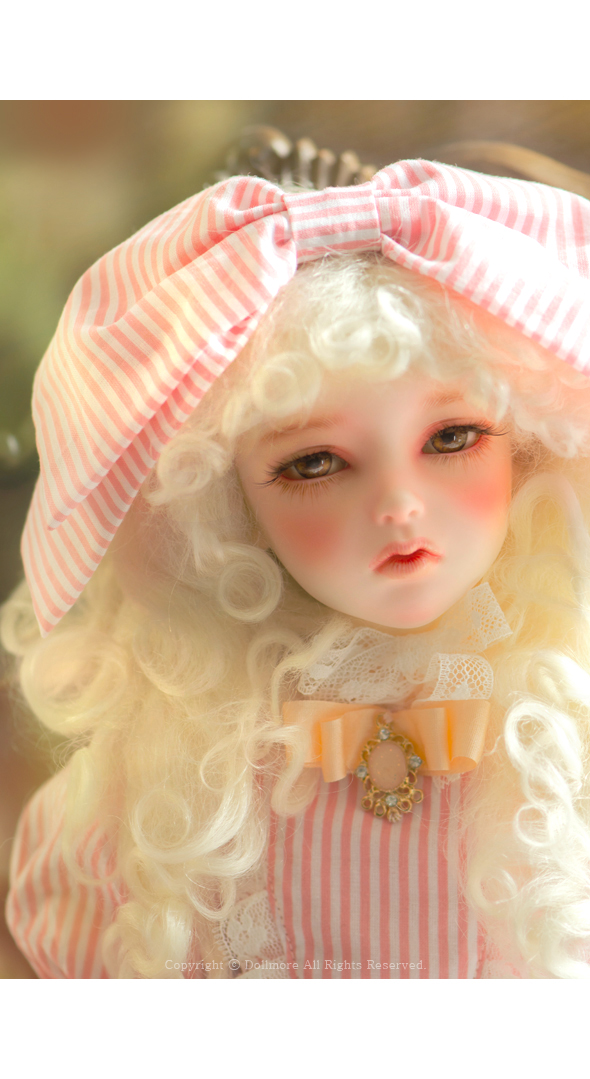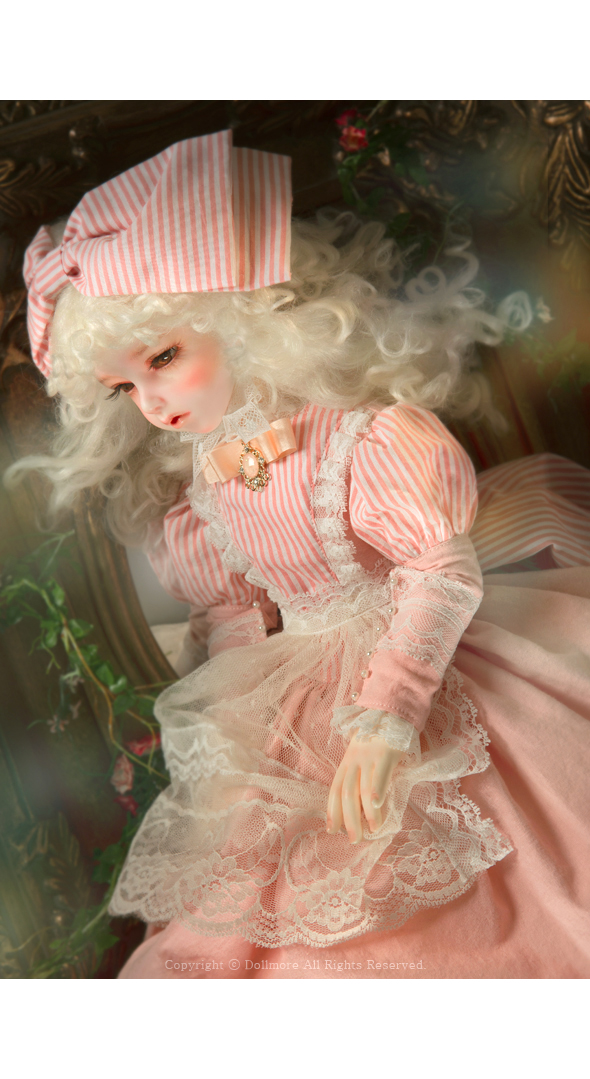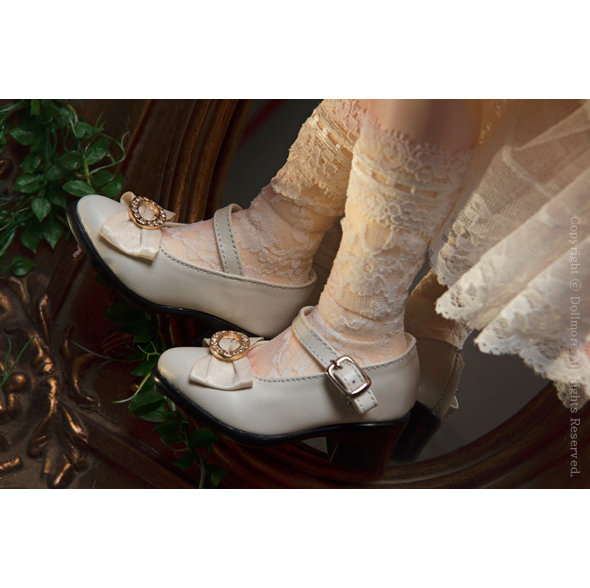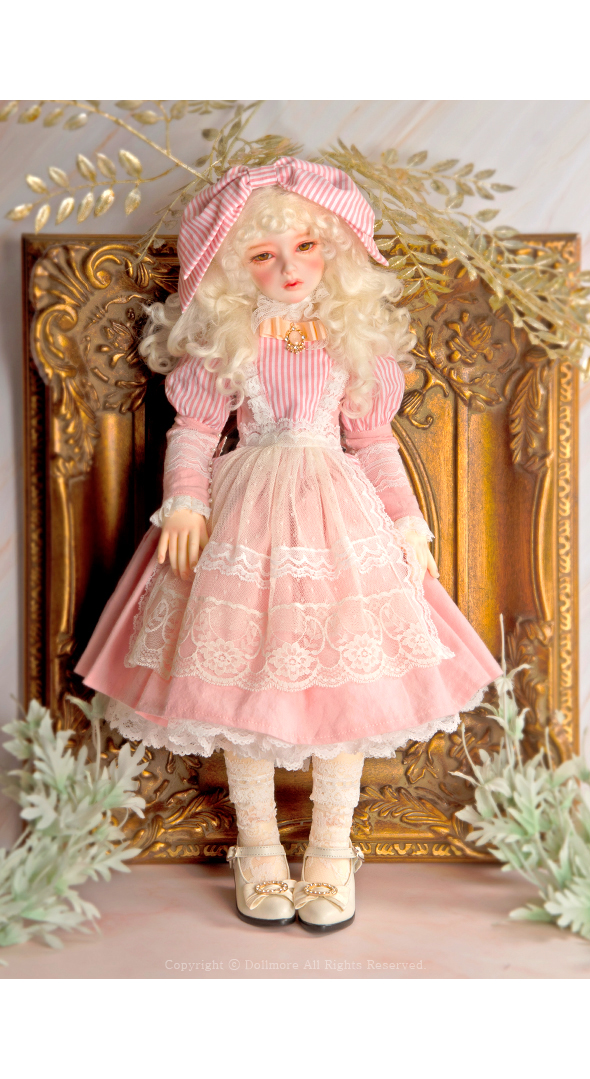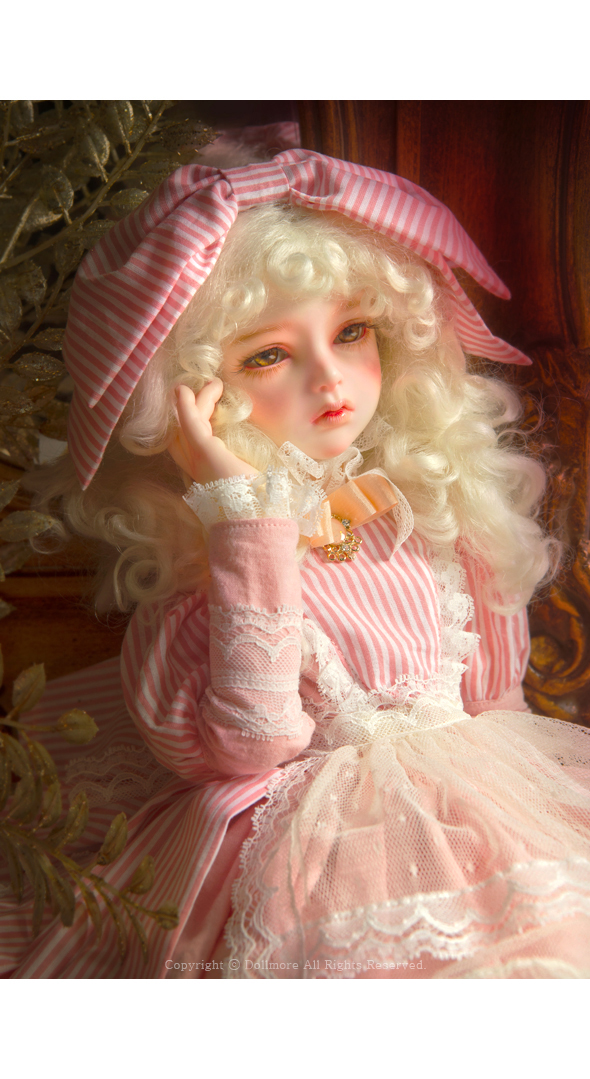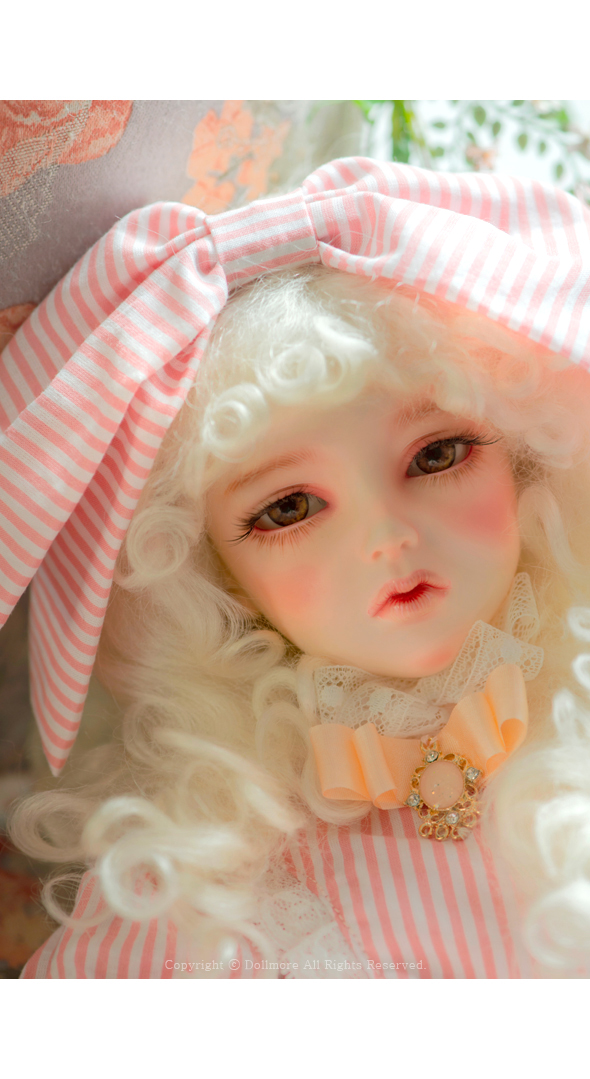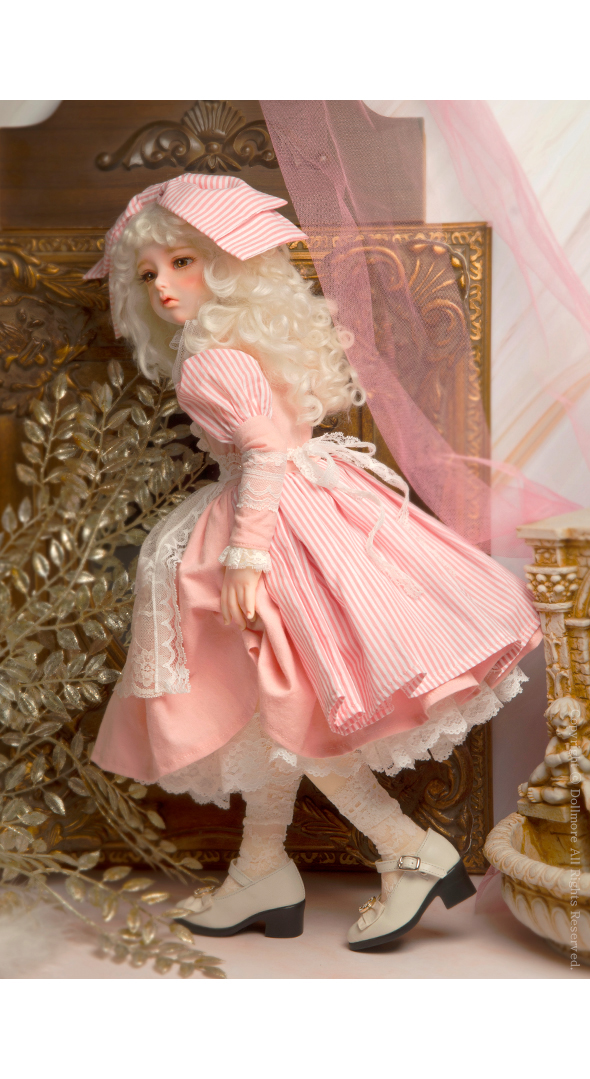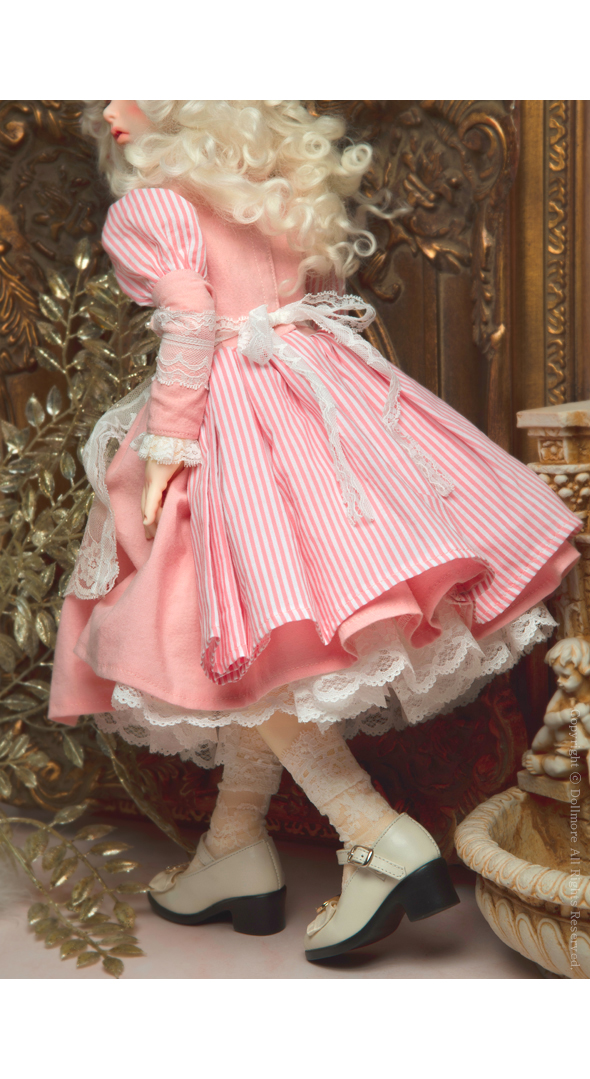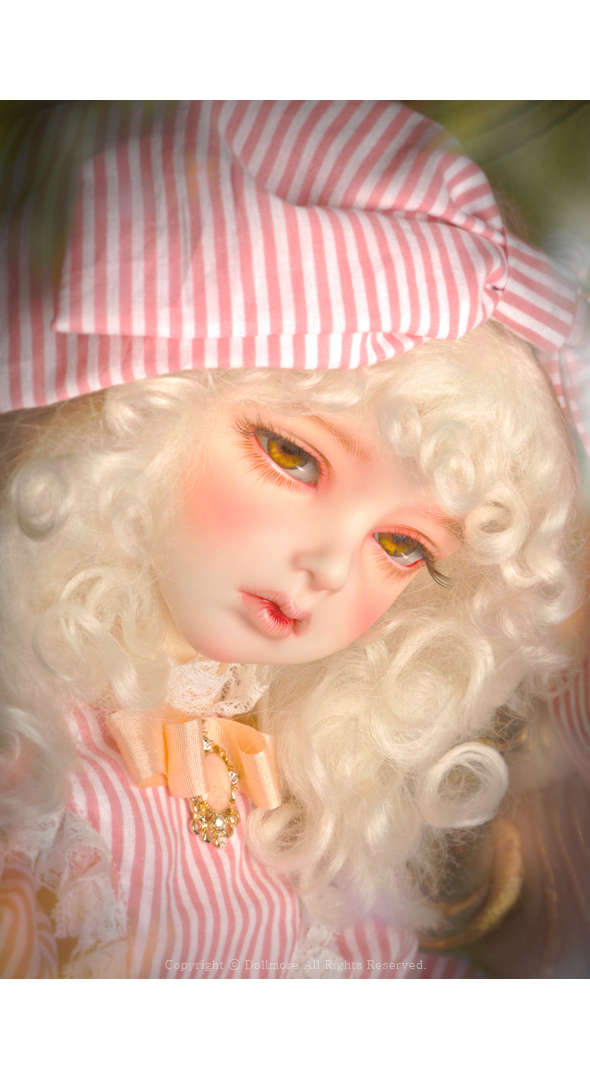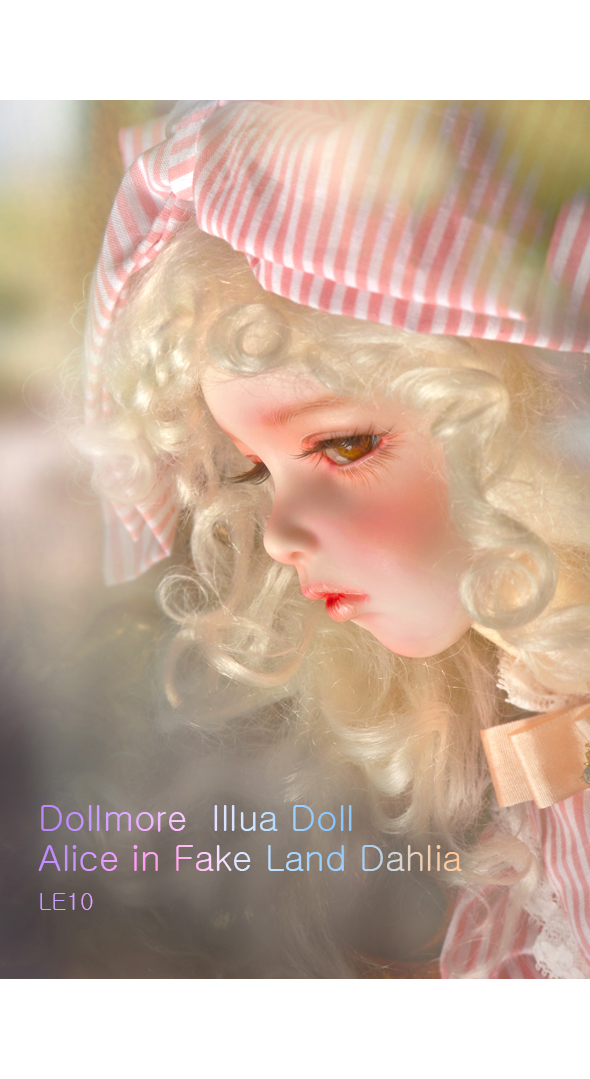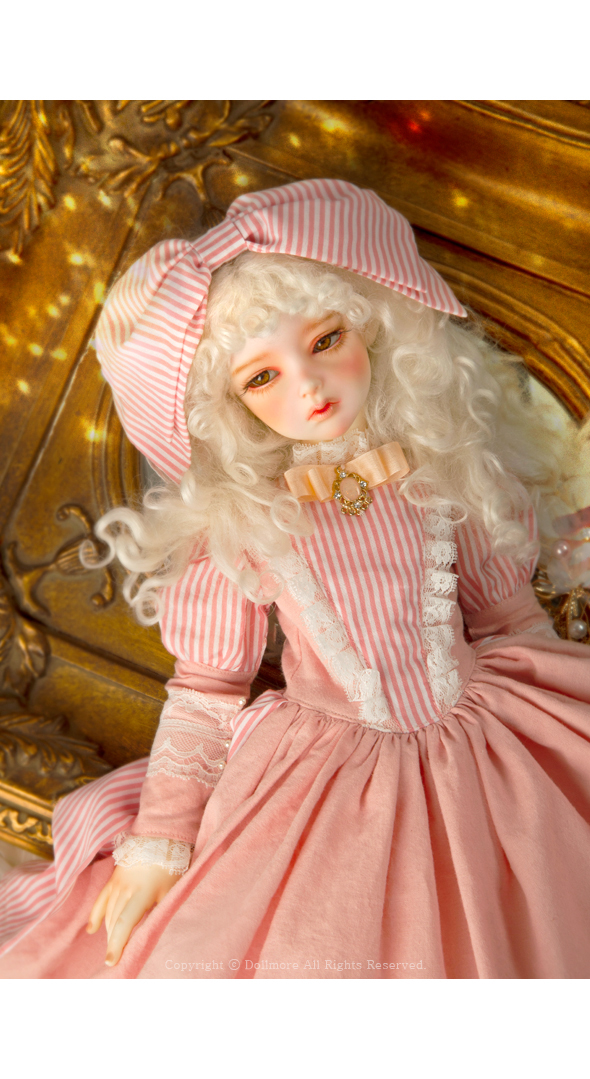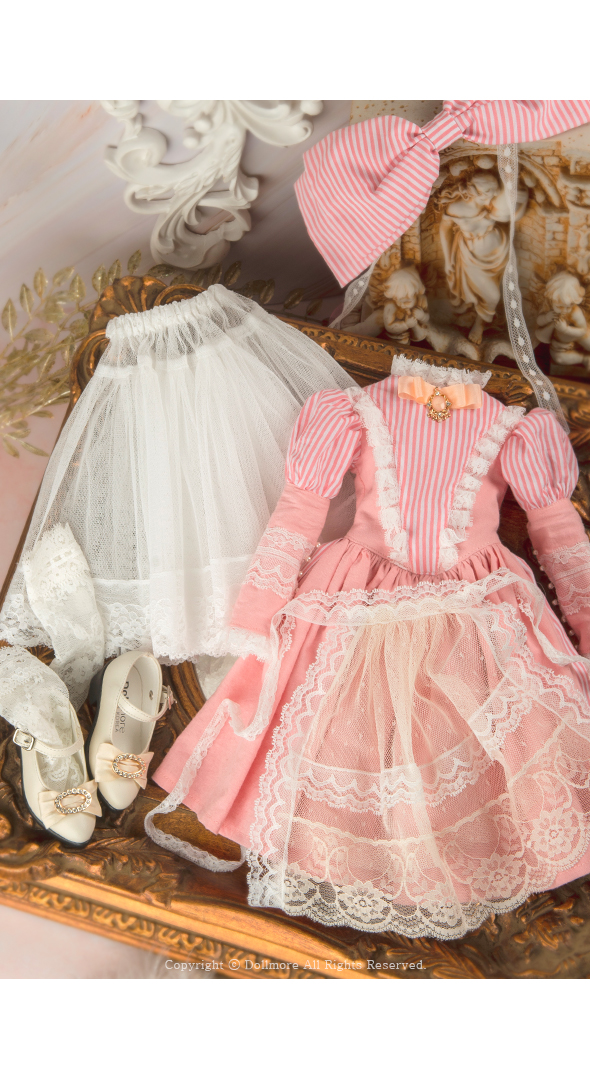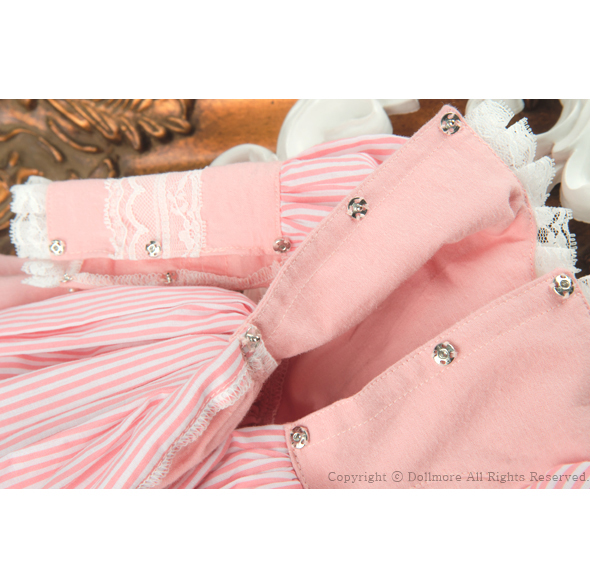 *
Doll is the product which will make after ordering and payment.
We will not make additional doll until to receive payment from our customer.
We do not accept exchange or refund for any BJD Doll.
* In process: 80 ~ 90 days after receiving full payment if you select faceup option.
* Compatible Size
1. Wig: Illua doll wears wig in 8-9 inch size.
We suggest you select wig in SD size or Model doll size to Illua dolls.
2. Clothes: Illua doll is able to wear some of clothes in SD size.
If you want to custom other size clothes to illua doll size, tell us on the Q&A board.
​3. Shoes: Some of shoes in Zaoll, Alexia and SD size may fit for illua doll.
However, not all of shoes in another doll size fit to illua doll.
We highly suggest you select shoes in illua doll size exactly.
4. Eyes: Eyes in 14mm~16mm size

* Illua Doll - Dahlia Size
----------------------------------------------------------
* Eye size : 16mm (Diameter)
* Tall : 48cm
* Circumference of Head : 21cm
* Circumference of neck : 9.7cm
* Width of shoulders : 8cm
* Circumference of chest : 20.5cm
* Length from shoulder to wrist include a wrist ball : 14.5cm
* Circumference of Wrist : 6.8cm
* Circumference of waist : 16cm
* Circumference of hips : 24.2cm
* Lenth of "from hips to ankle" : 24.5cm
* Lenth of "from knee to ankle" : 10cm
* Circumference of ankle : 8.5cm (foot width : 3.3cm)
* Foot size : 7.5cm

----------------------------------------------------------
* Payment method
1. Paypal - Dollmore will send you an invoice via paypal.^^

2. Eximbay (direct credit card payment)
3. Bank transfer.
- Bank name: standard chartered bank korea limited
- Account: 431-20-243375
- Recipient: lee eun young
- Bank tel: 82- 2- 521- 9252
- Bank address : standard chartered bank korea limited 1675-1
Seochodong Seochogu Seoul 137-070 Korea
( Gyodaeyeok Br. )
- SWT code : SCBLKRSE
---------------------------------------------------

* Design Registration : 2006-50002
* Design Patent: 0162757
* Costume Design : Ajumapama