* Catish Girl Doll - Intactly Reaa In Red - LE10
* Special Limited Edition - LE10
At the dark night,
i see my face at the mirror
I see my dark face at the mirror
My face is overwhelmed with deep worry
Deep sorrow strikes my heart
Leaning my head on the damp pillow
I cut dark night into pieces
I resent it, hate it and want to throw pieces to somewhere in the morning.
My heart is tired
My eyes looks very blank
I feel fresh morning in the new day
However, i enter into the space with nothing
except for the light.
It seems that i never exist here.
I always come with a new face than yesterday.
I live a new day with new face again.
-----------------------------------------------
She is lovely open eyes reaa .
She is able to make various pose.
Hope many members love her~
* Included:
Reaa head in normal skin(make up),
Body(vampire hands/heel feet),
Acrylic eyes,
Wig,
Costume set,
Box,
2 cushions,
Warranty

* Costume Set: Head decoration, Dress, Waist decoration, Gown, Stockings
* Eyes : 16mm - Optical Half Round Acrylic Eyes (CC09)
* Wig : (7-8) Long Laea Straight Wig (Wine)
* Shoes : MSD (high heels) Shoes - Basic Shoes (Red)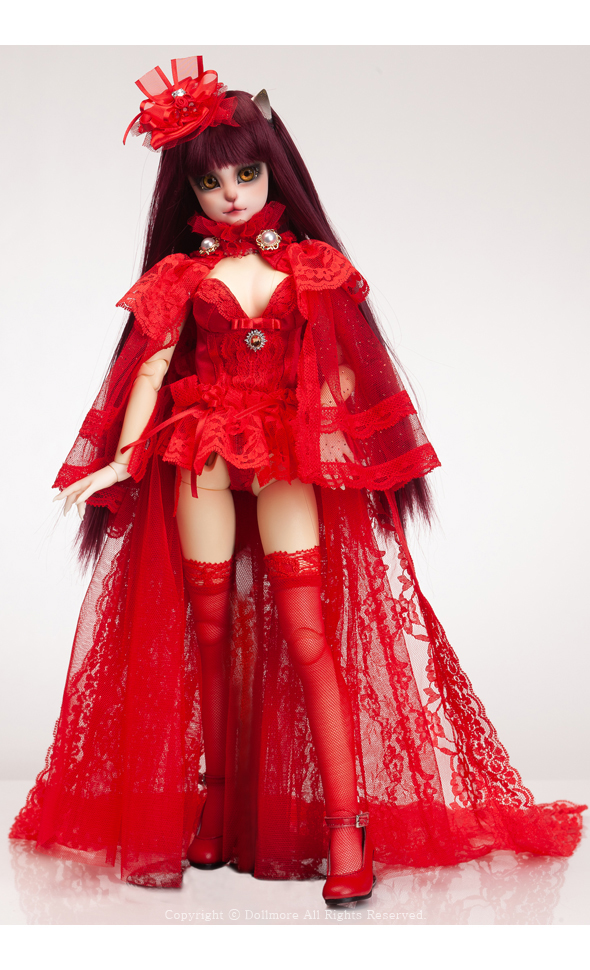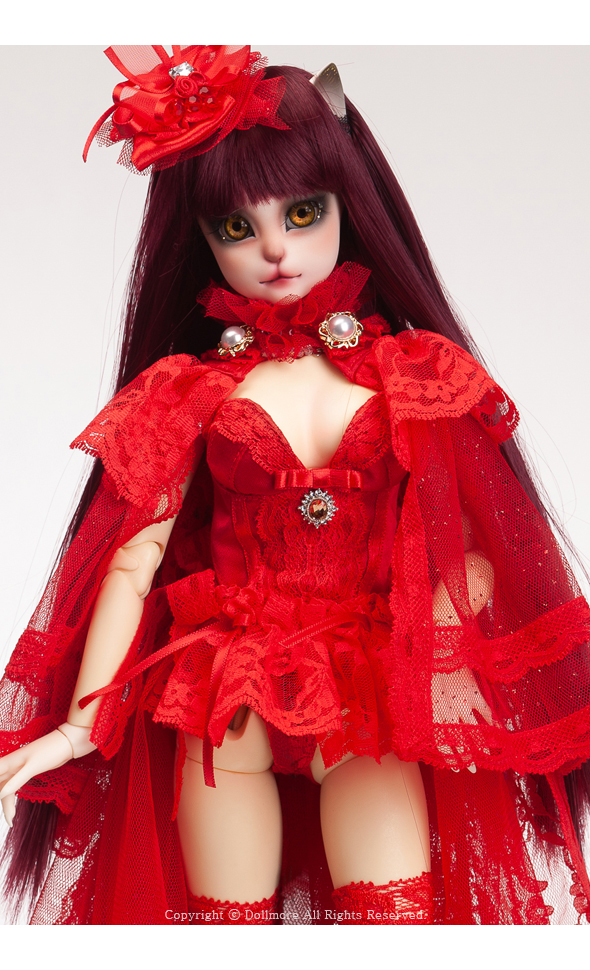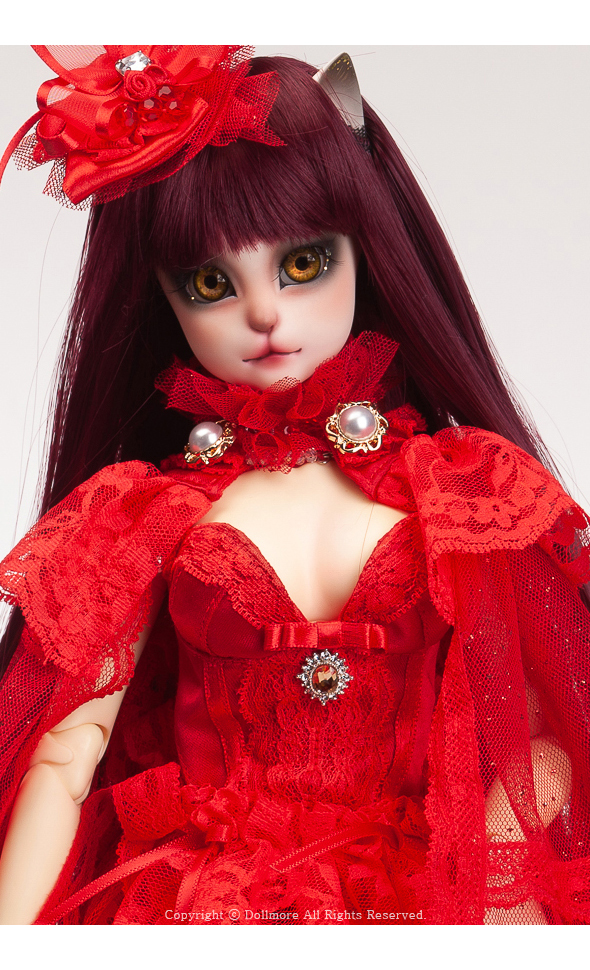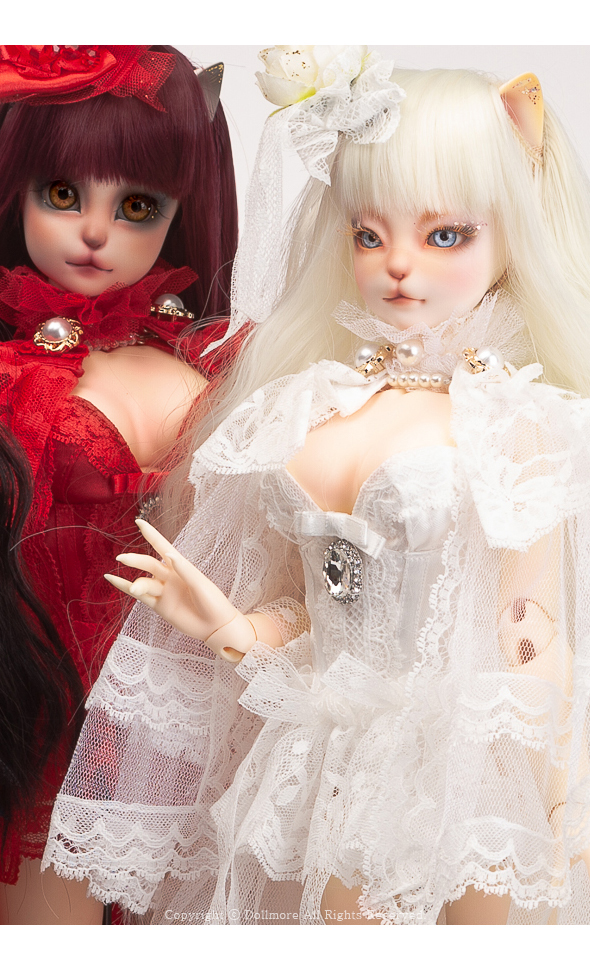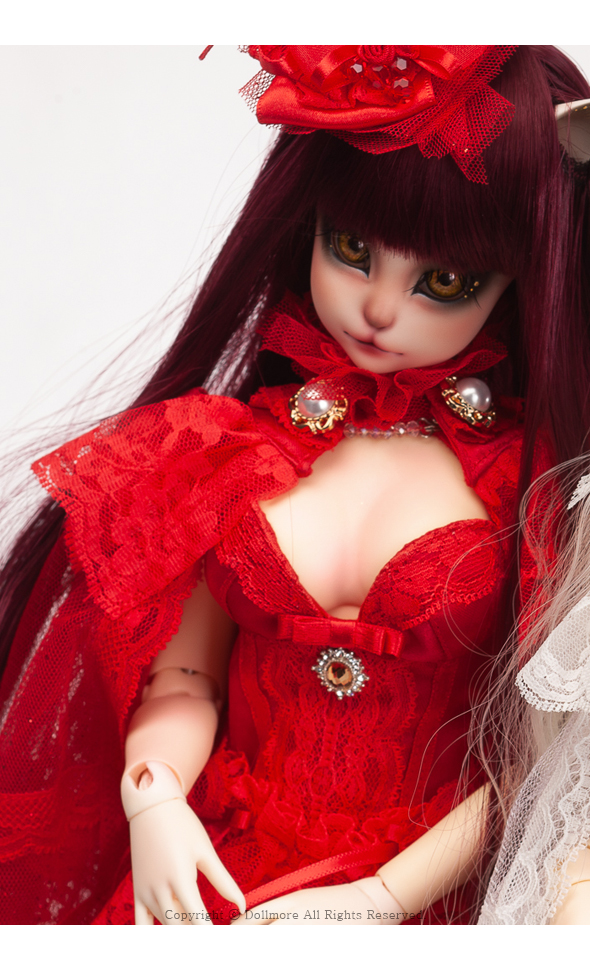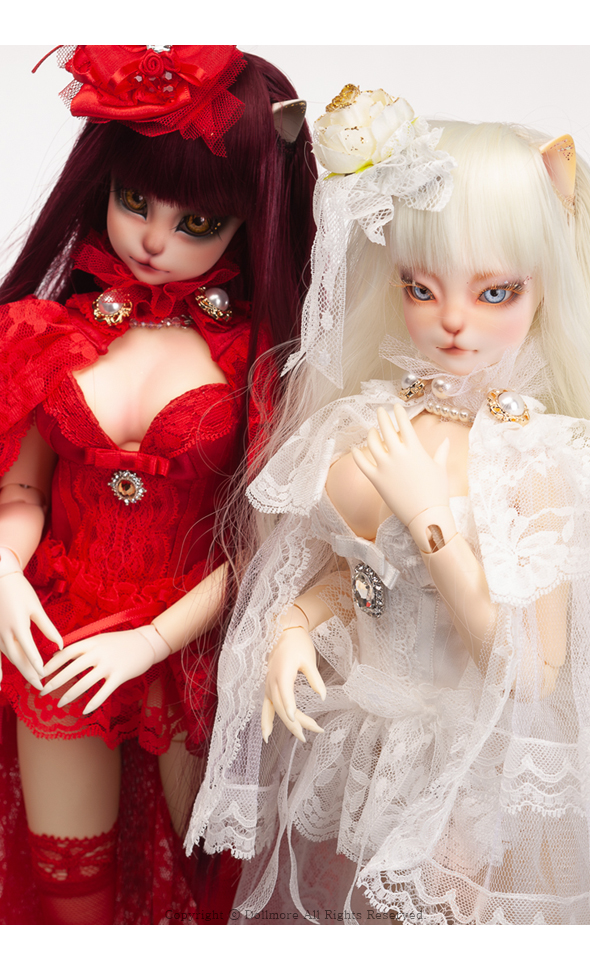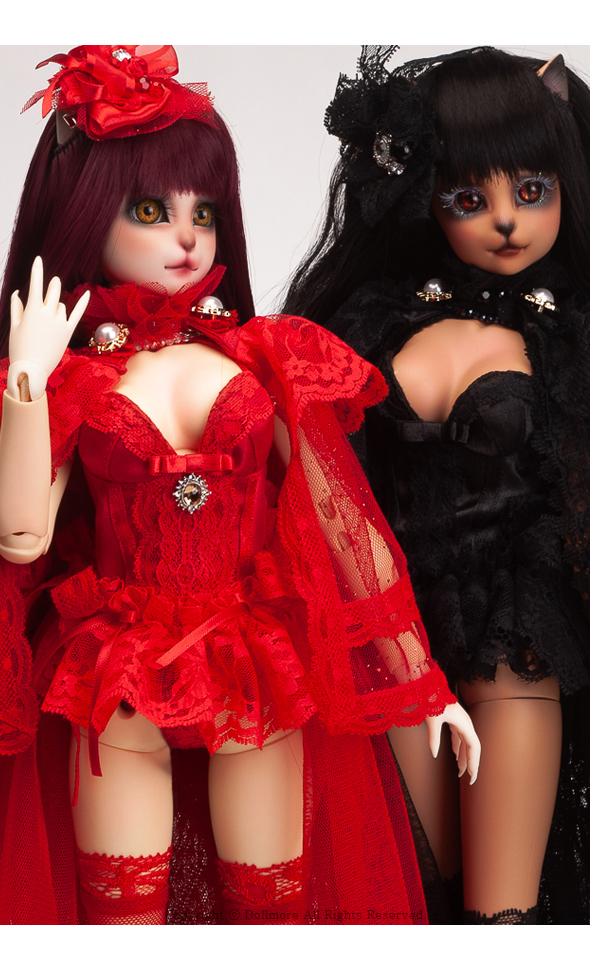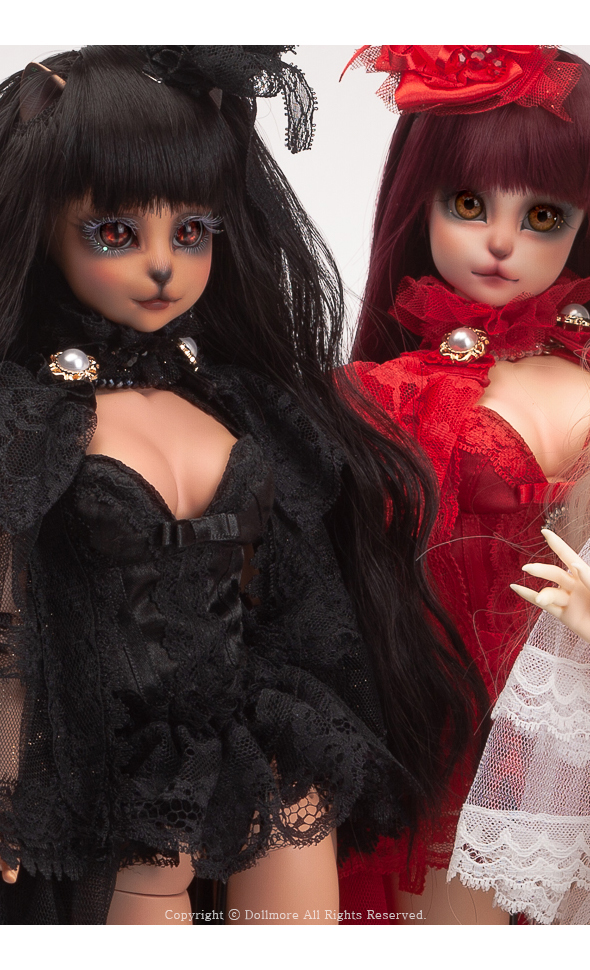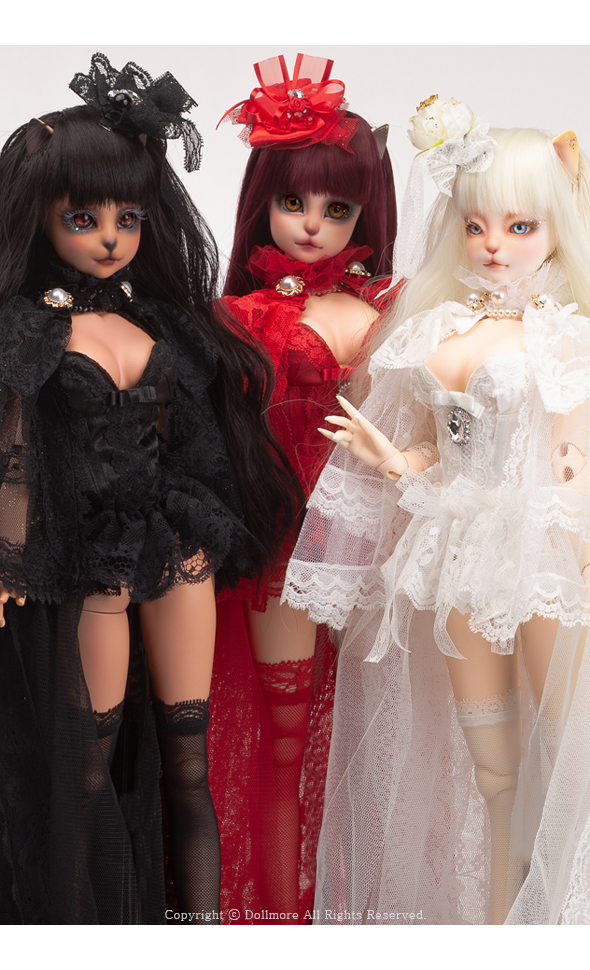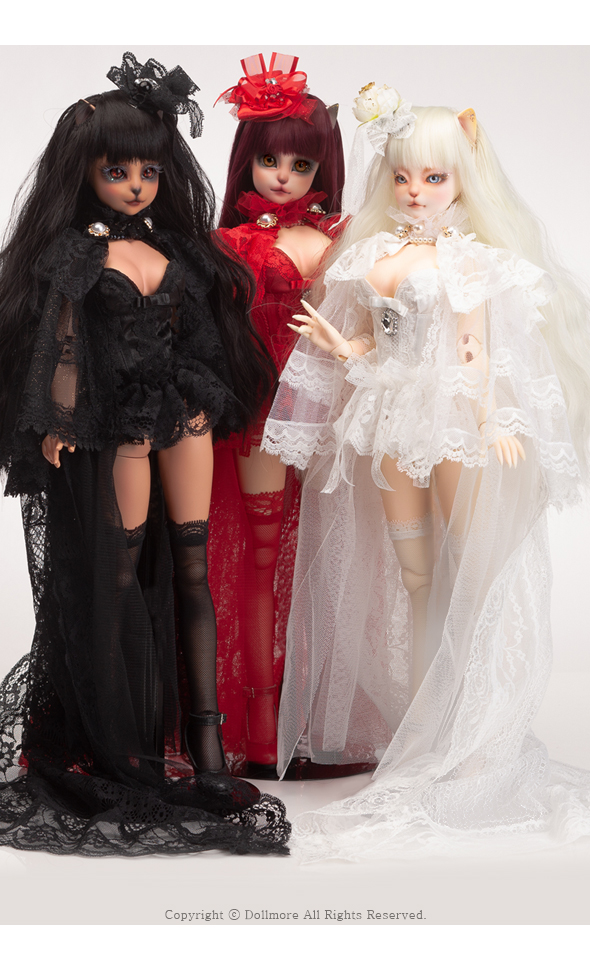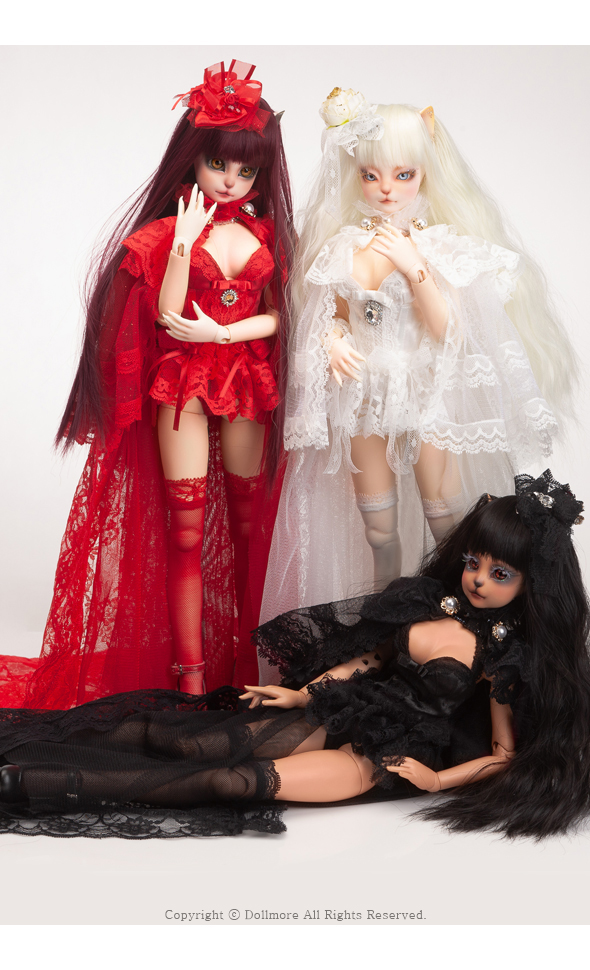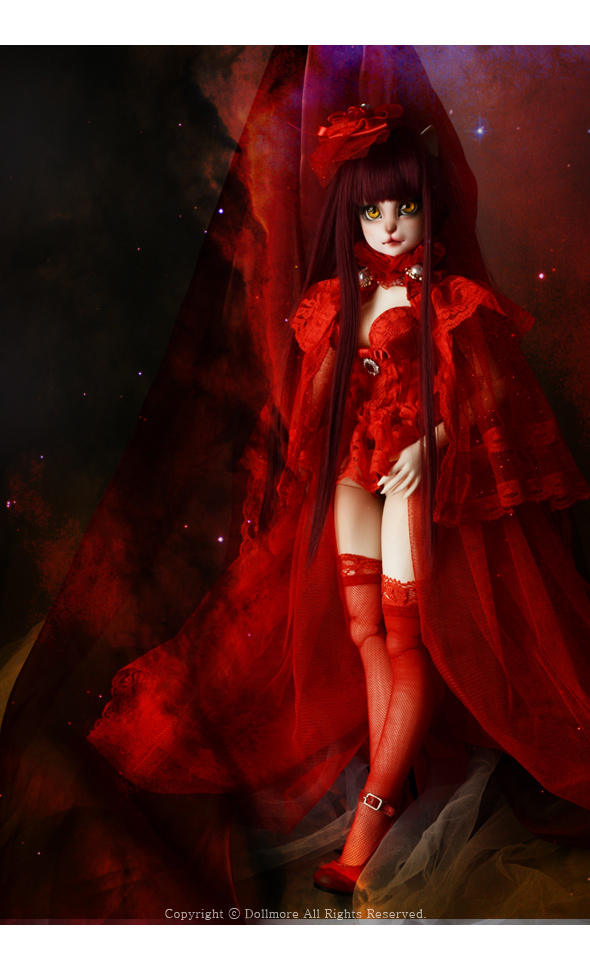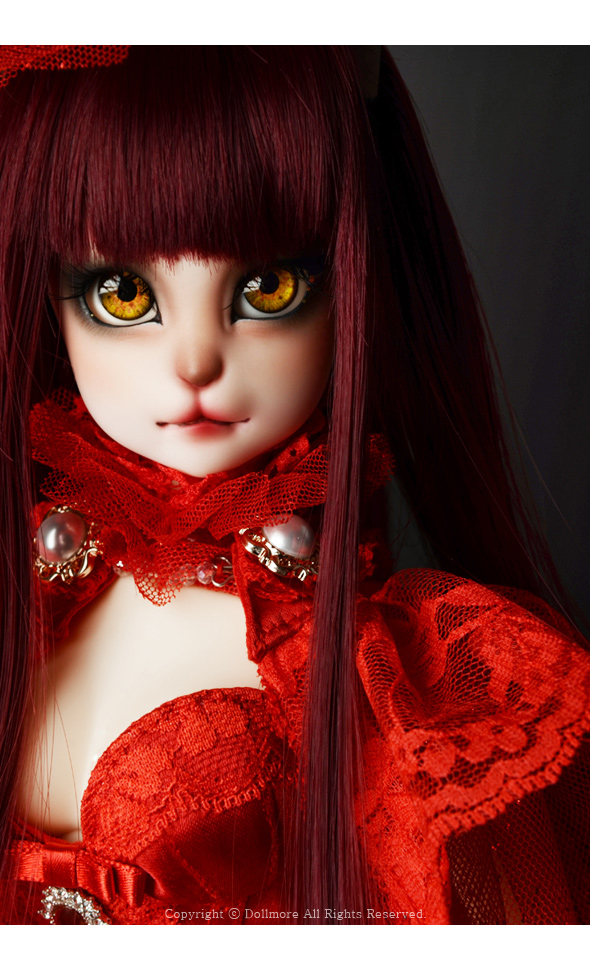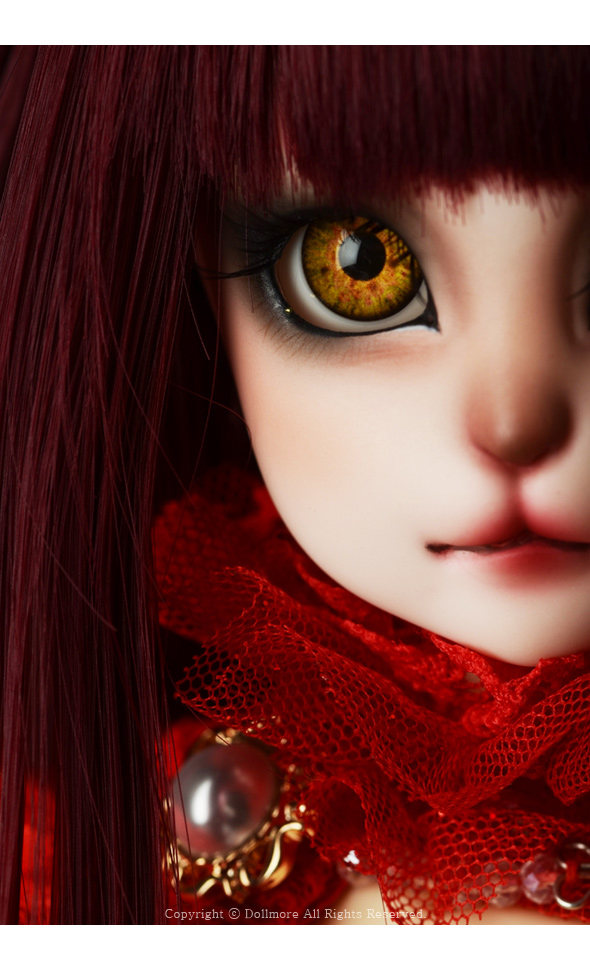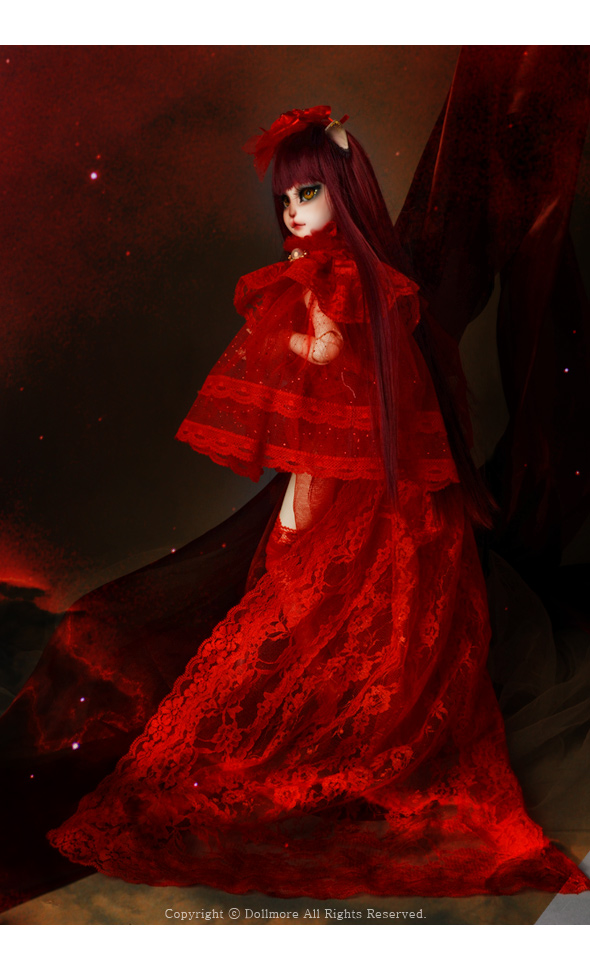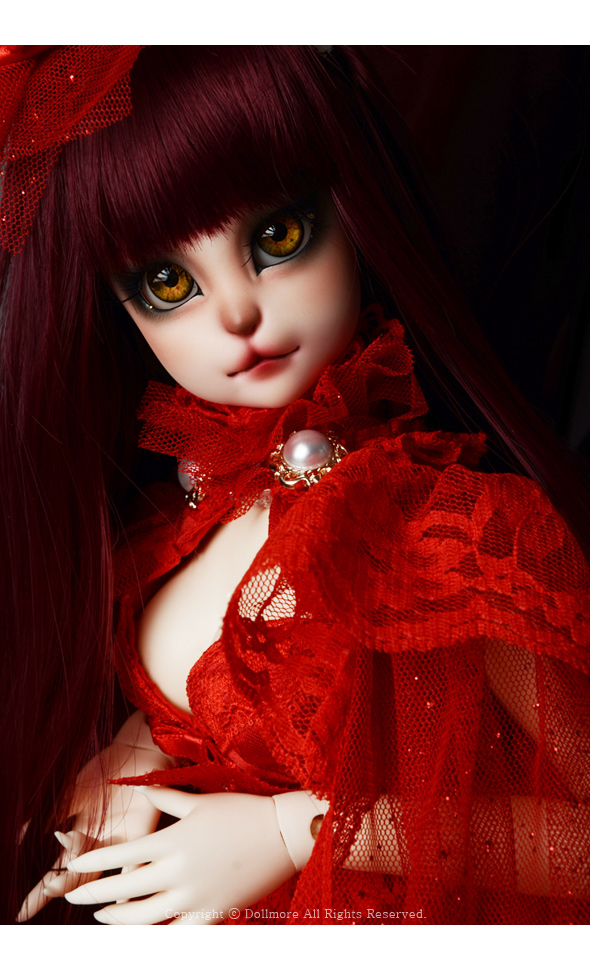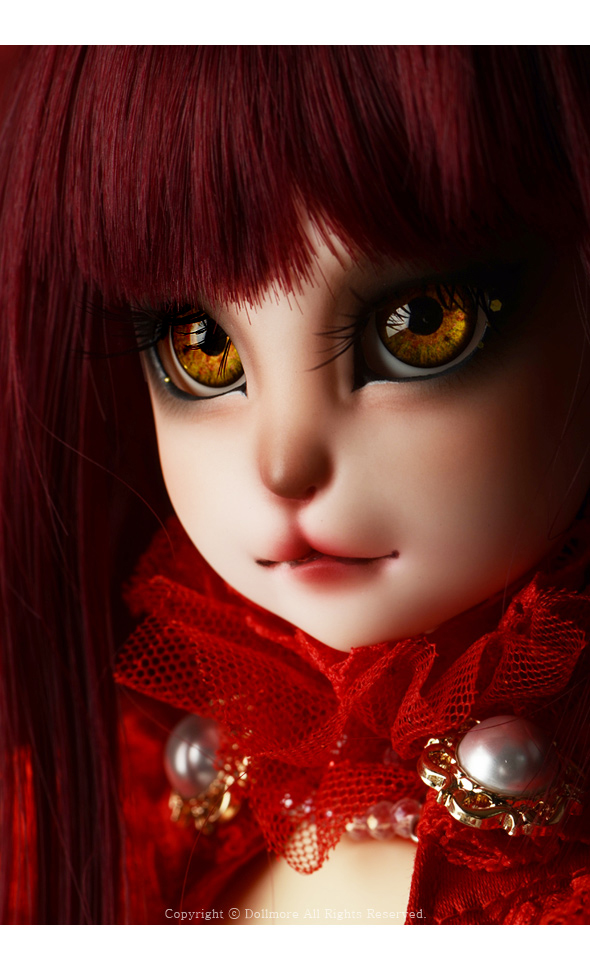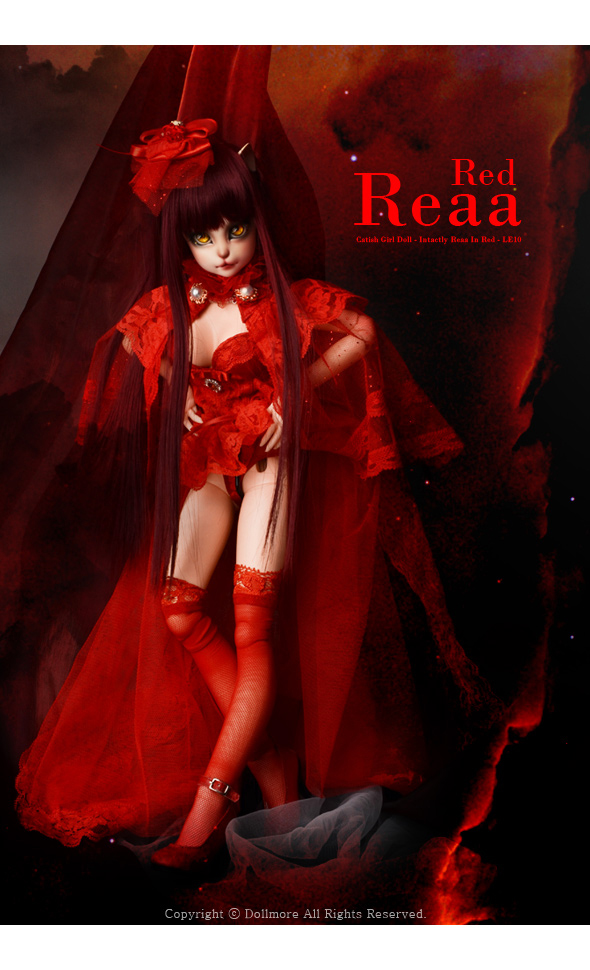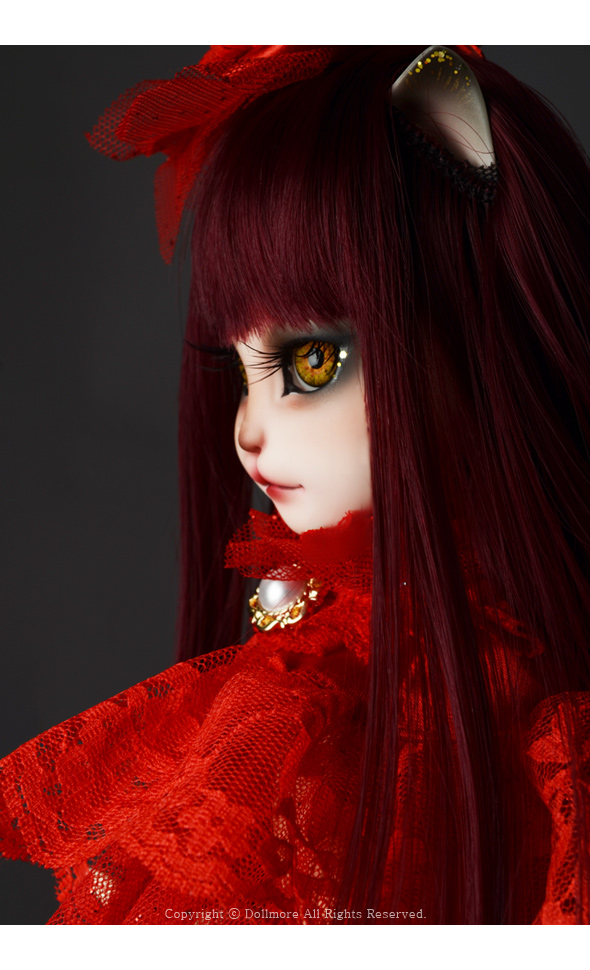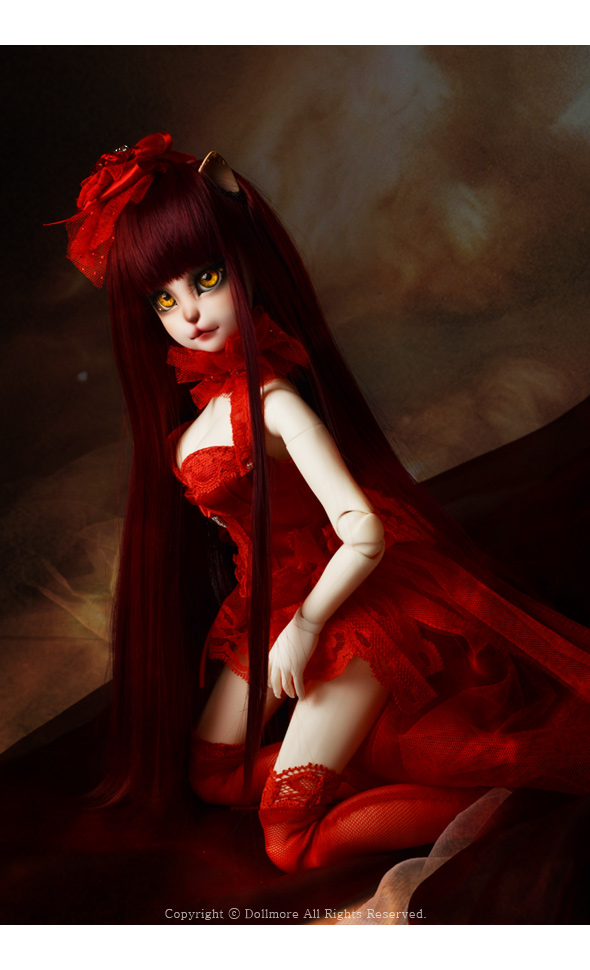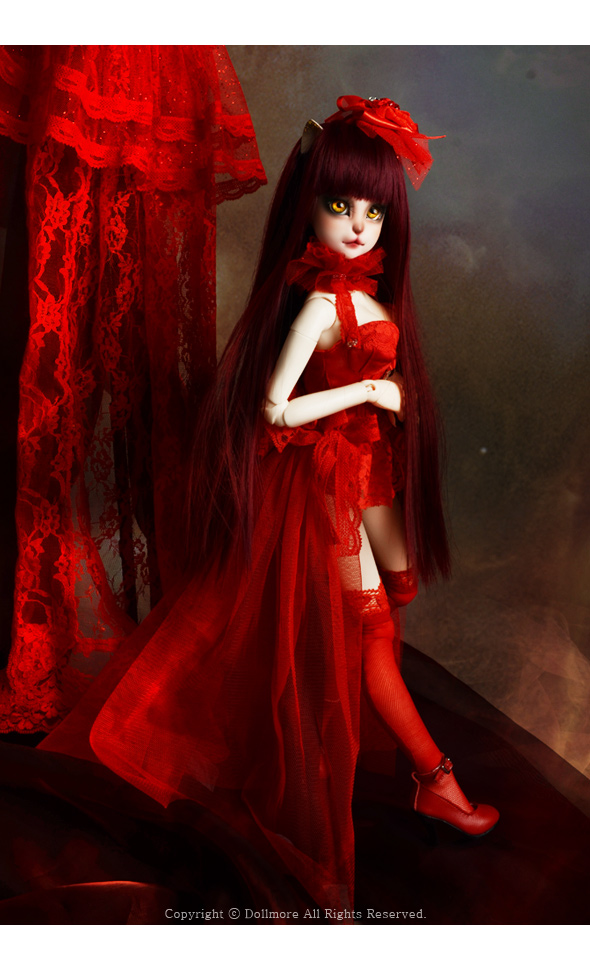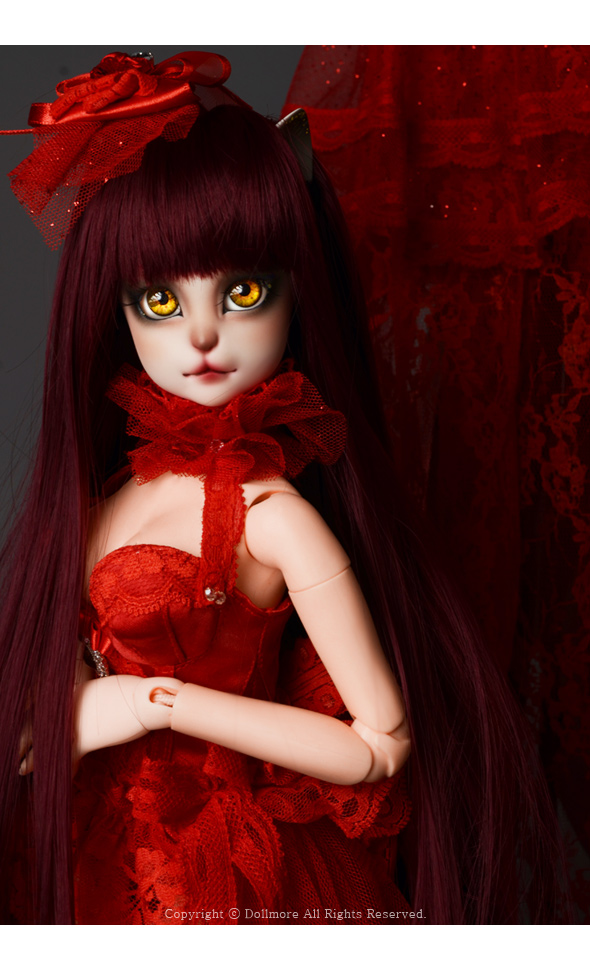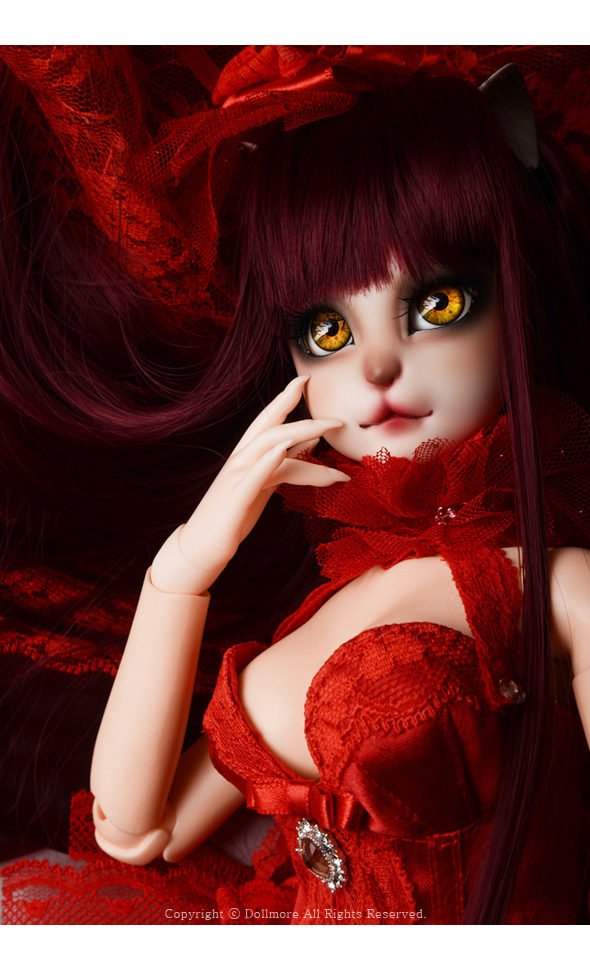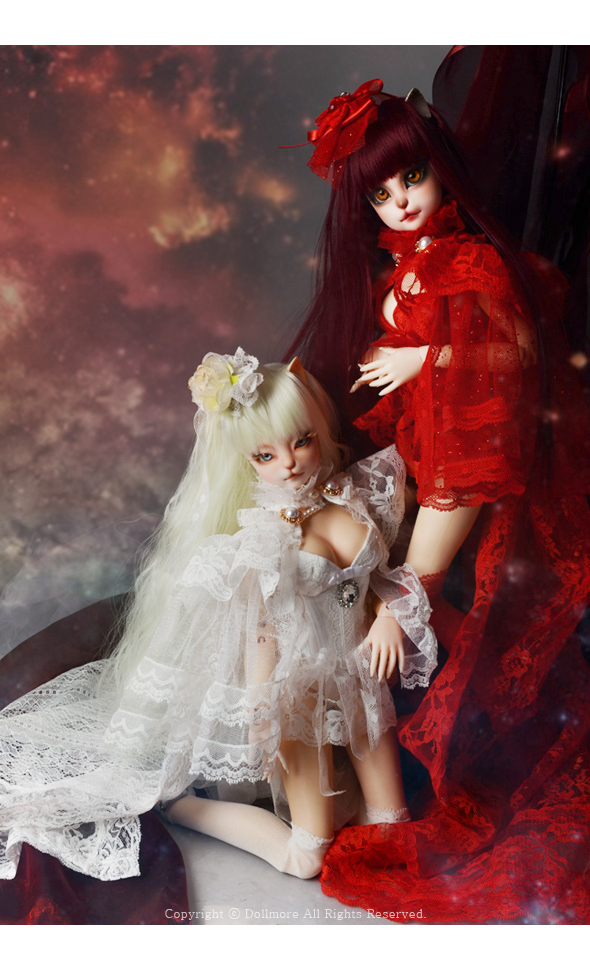 * As based on 'Production after receipt of order' system, your order can't be canceled and refunded, after paying.
* In general, it takes about 30 business days from the date of payment.
But the ship date may be a little more delayed on hand-made work. Seek your understanding.

Catish Girl Doll - Reaa Size
1. Tall : 44.5cm
2. Body length not include a head : 39.2cm
3. Length from hip to knee : 11.5cm
4. Length from knee to calf : 12cm
5. Circumference of neck : 6.1cm
6. Width of shoulders : 6 cm
7. Circumference of chest : 19.8cm
8. Circumference of waist : 12.8cm
9. Circumference of hips : 19.5cm
10. Circumference of Wrist : 4.7cm
11. Length from shoulder to wrist includes a wrist ball : 13.5cm
12. Circumference of ankle : 6cm
13. Length from hip to Heel : 25cm
14. Length of Foot size : 5.8cm

* Compatible SIZE
- wig : 7-8 inches MSD sized wig (but It needs a separate custom work due to her ear part)
- shoes : MSD sized shoes
- clothes : MSD sized clothes

* Design registration No. 2006-50002
* Payment method
1. Paypal - Dollmore will send you an invoice via paypal.^^
2. Eximbay (direct credit card payment)
3. Bank transfer.
- Bank name: standard chartered bank korea limited
- Account: 431-20-243375
- Recipient: lee eun young)
- Bank tel: 82- 2- 521- 9252 82- 2- 521- 9252
- Bank address : standard chartered bank korea limited 1675-1
Seochodong Seochogu Seoul 137-070 Korea
Gyodaeyeok Br.
- SWT code : SCBLKRSE