* Glamor Model Doll - Origin of Red ; Tattoo Nayuta - LE10
* Special Limited Edition - LE10
My poor soul leaves body
My poor memory leaves head
Time draws focus slowly.
I look back
But everybody can't see me
I had been lost here
I had been fogotten her
Nobody miss me.
Nayuta Kenzo who is a attractive man with mystic and cold heart
and he is out for a walk.
There is very strong tattoo in his body to show powerful muscular and perfect figure
* Included:
Glamor model doll body(including body painting),
Nayuta Kenzo head (make-up),
Eyes,
Box,
2 cushions,
COA,
doll manual
* Random Eyes : (random) 14mm Guitaroska Resin Eyes (G-02)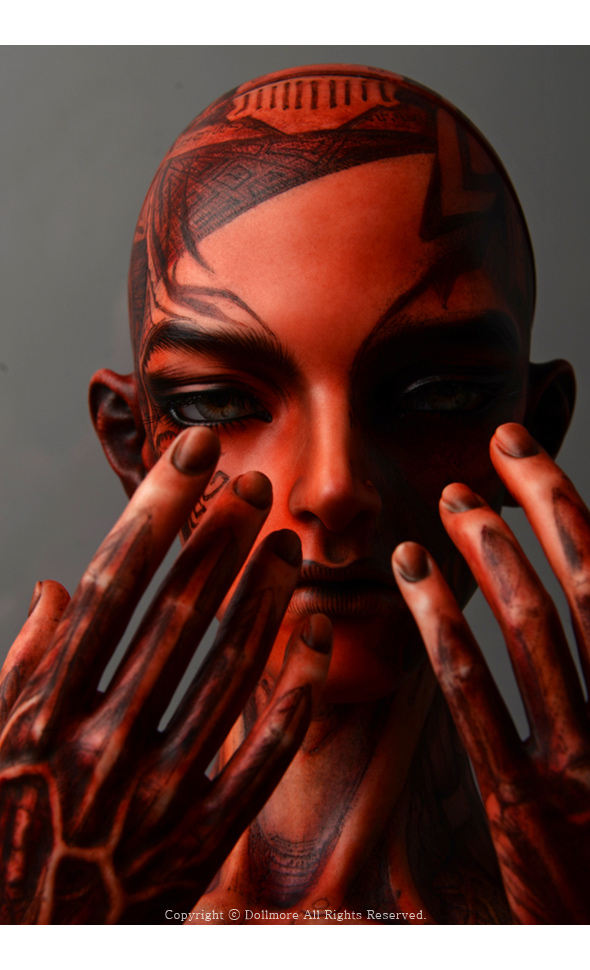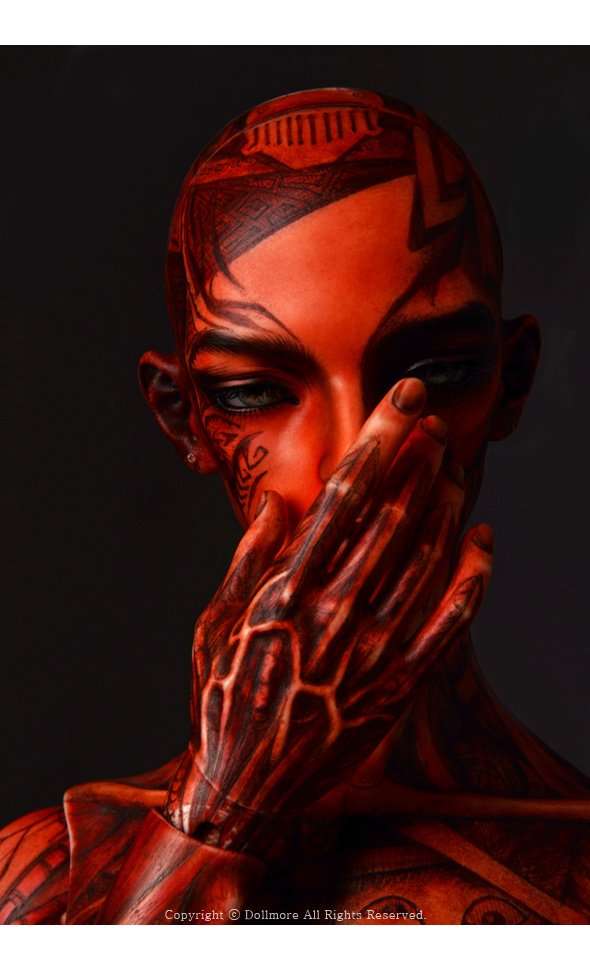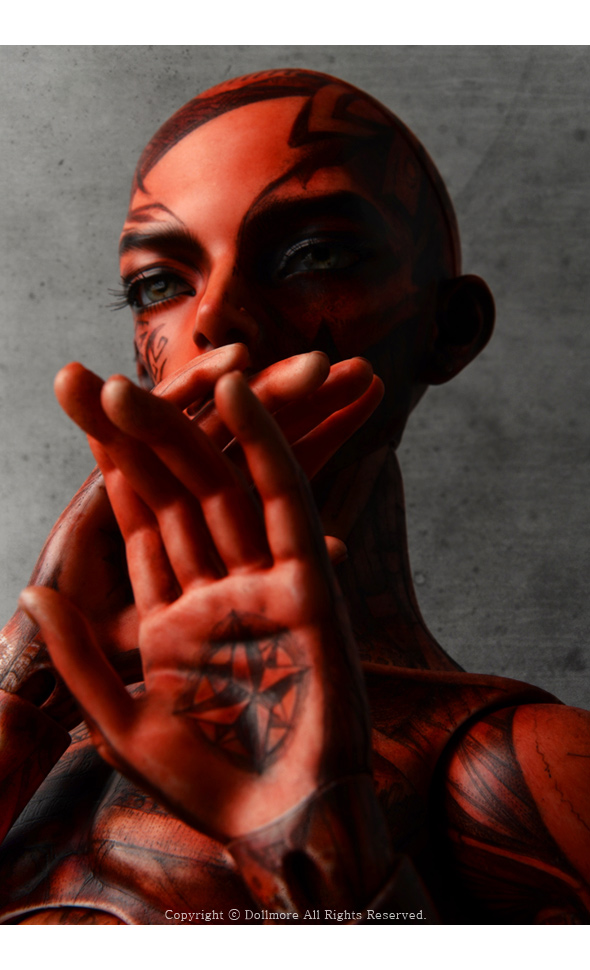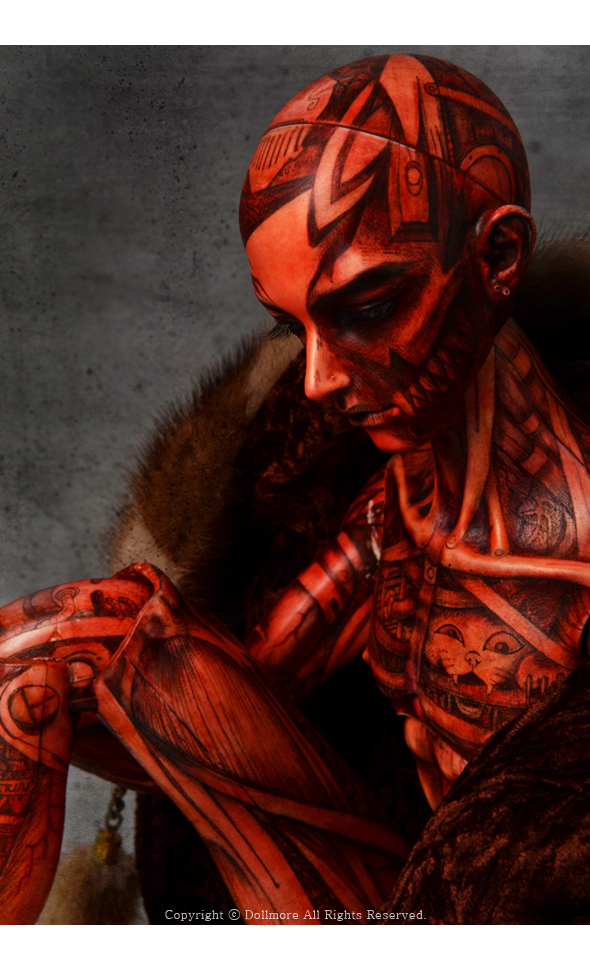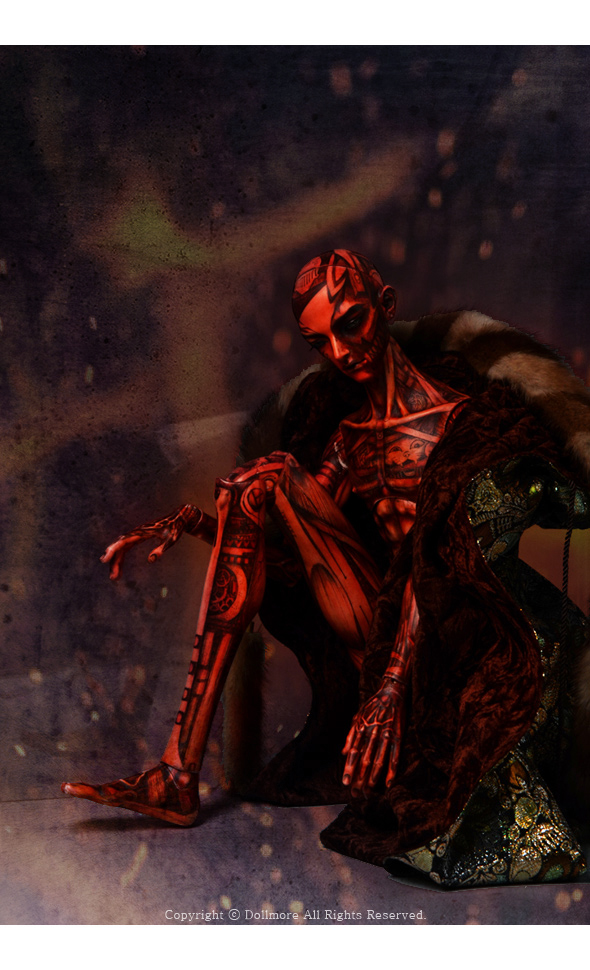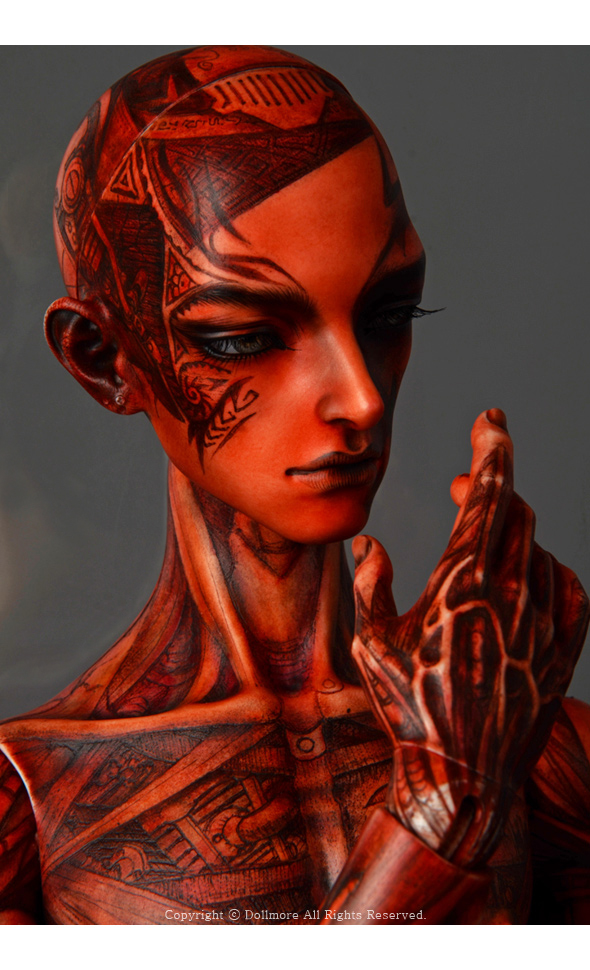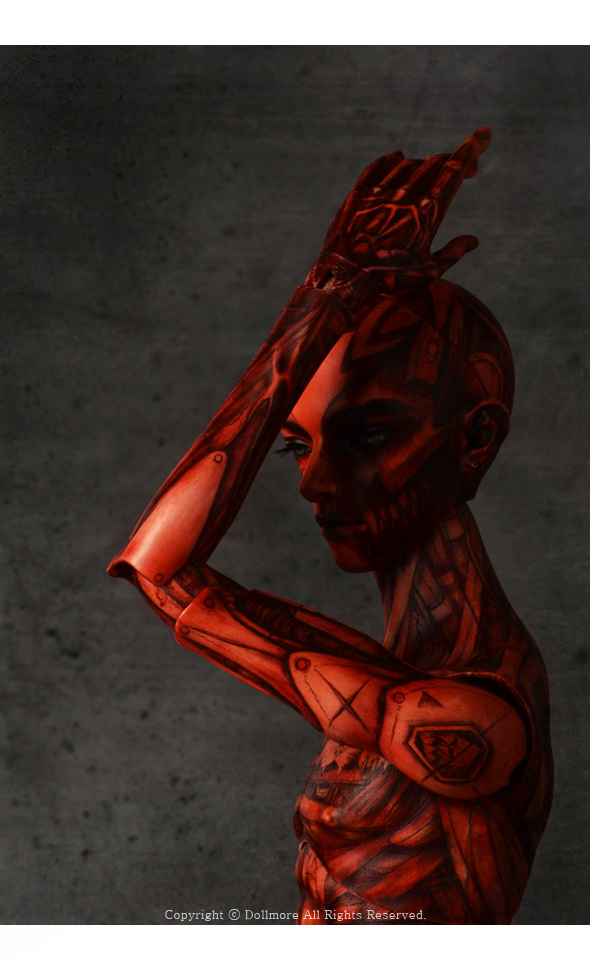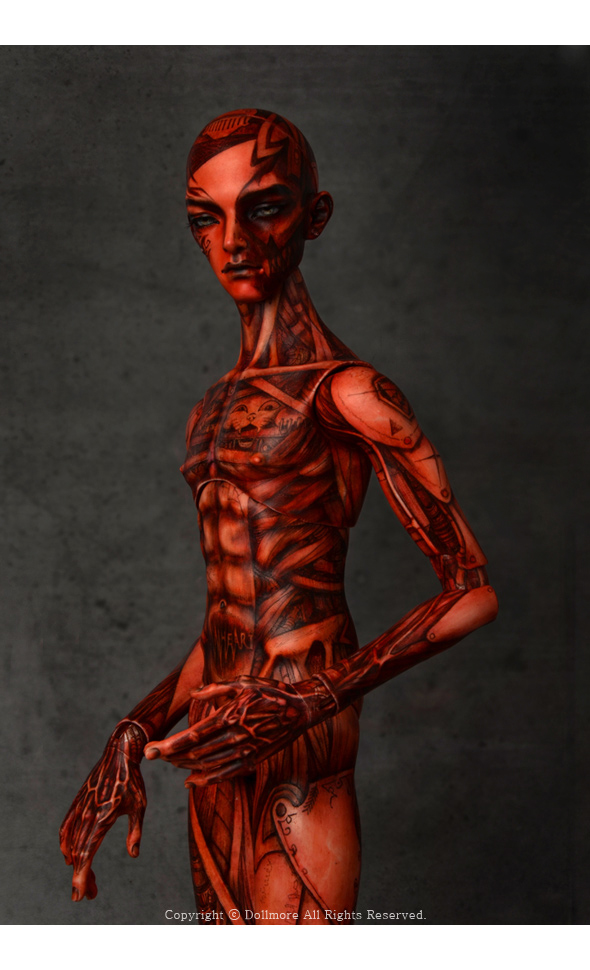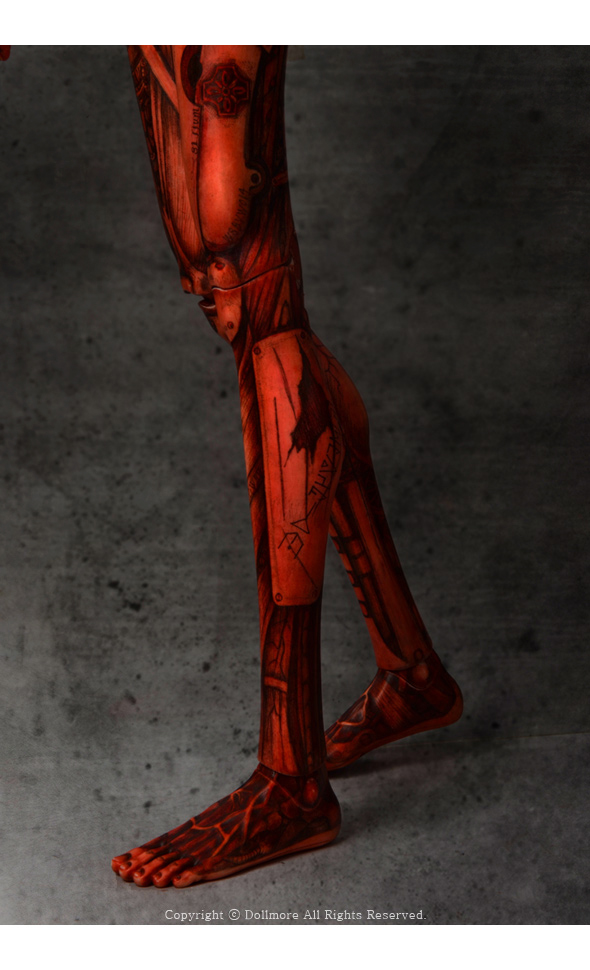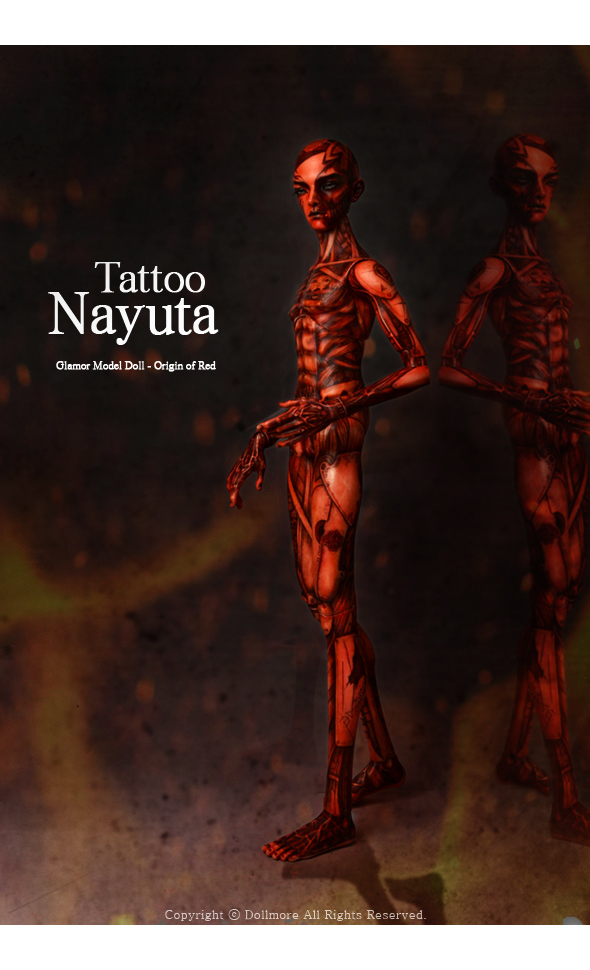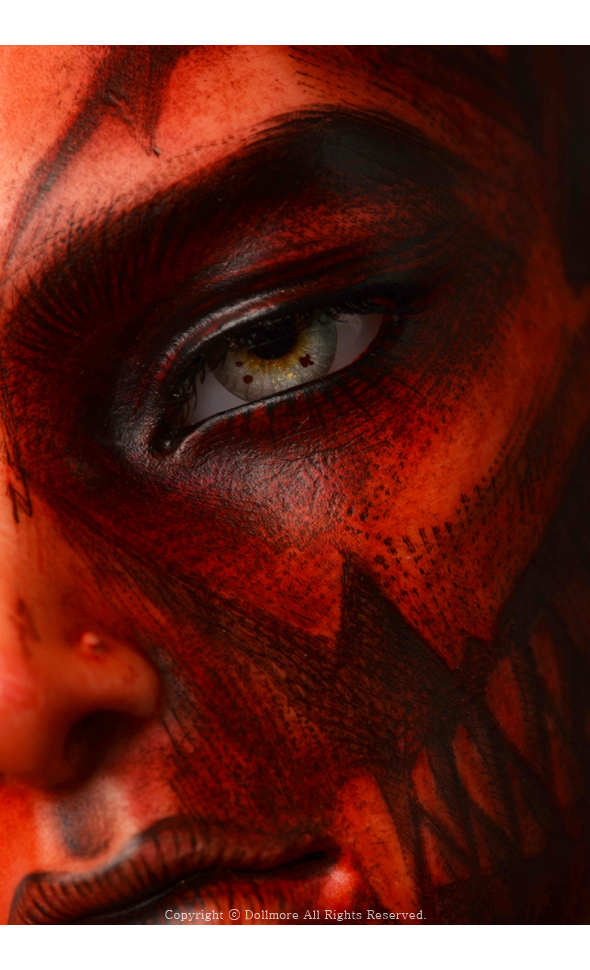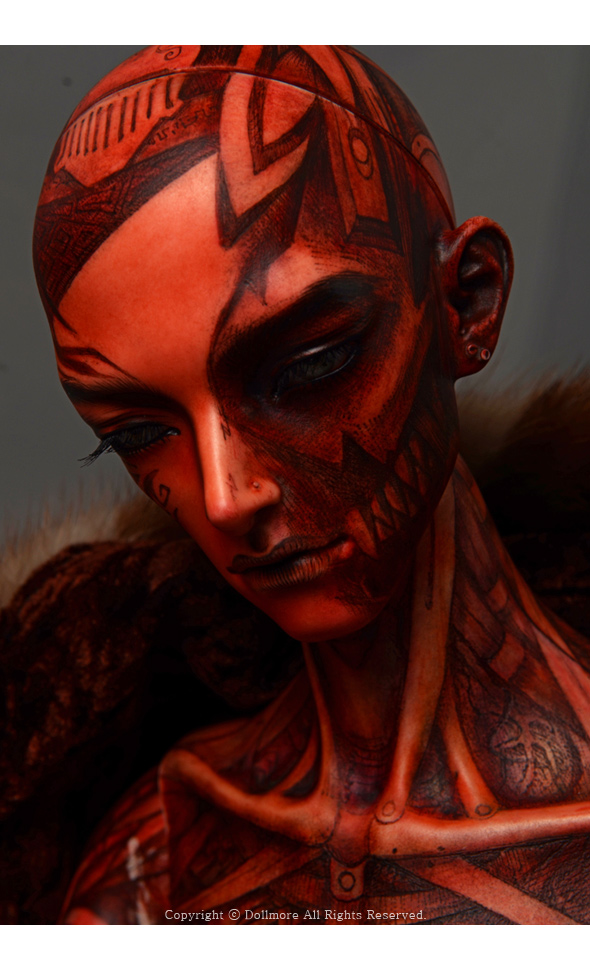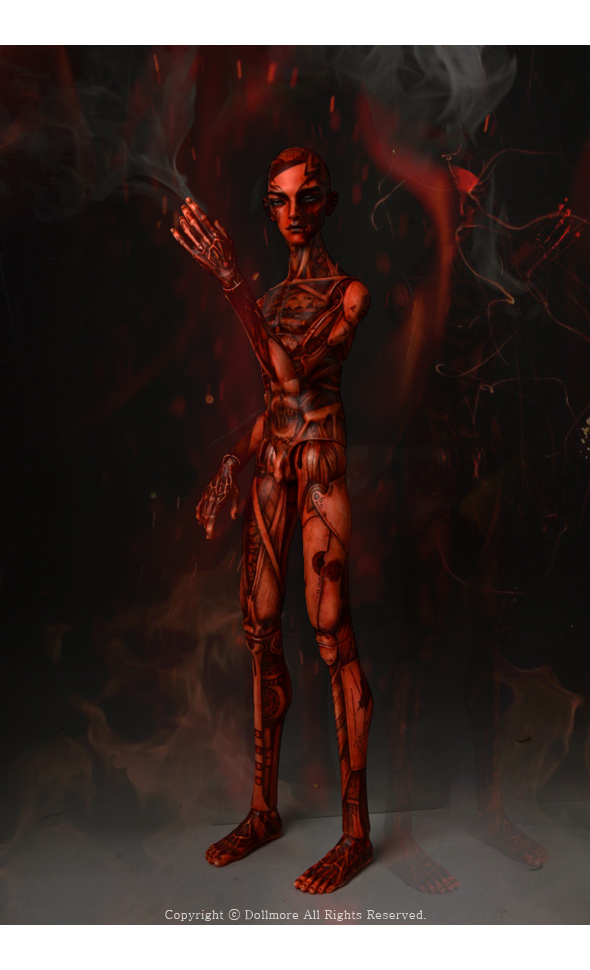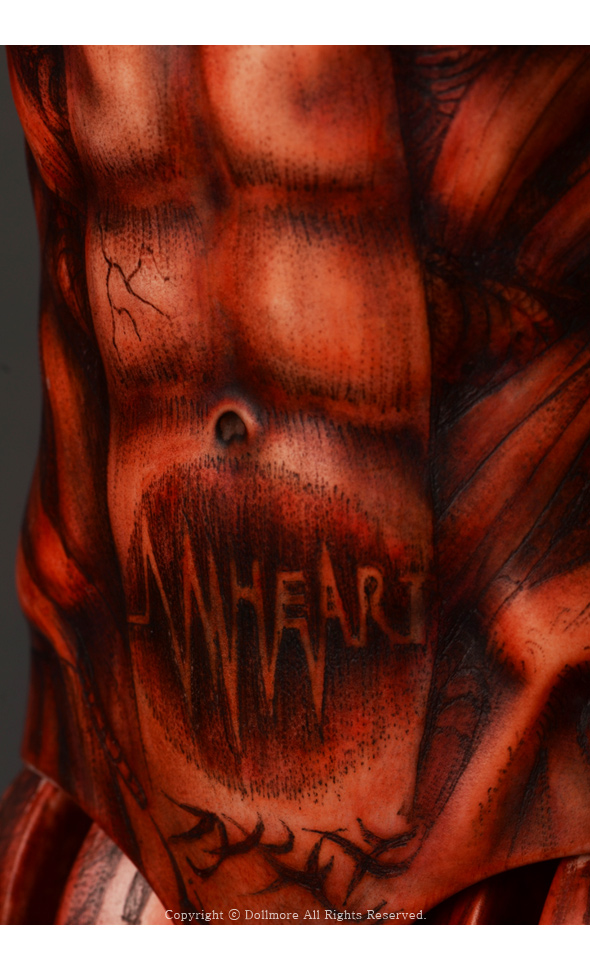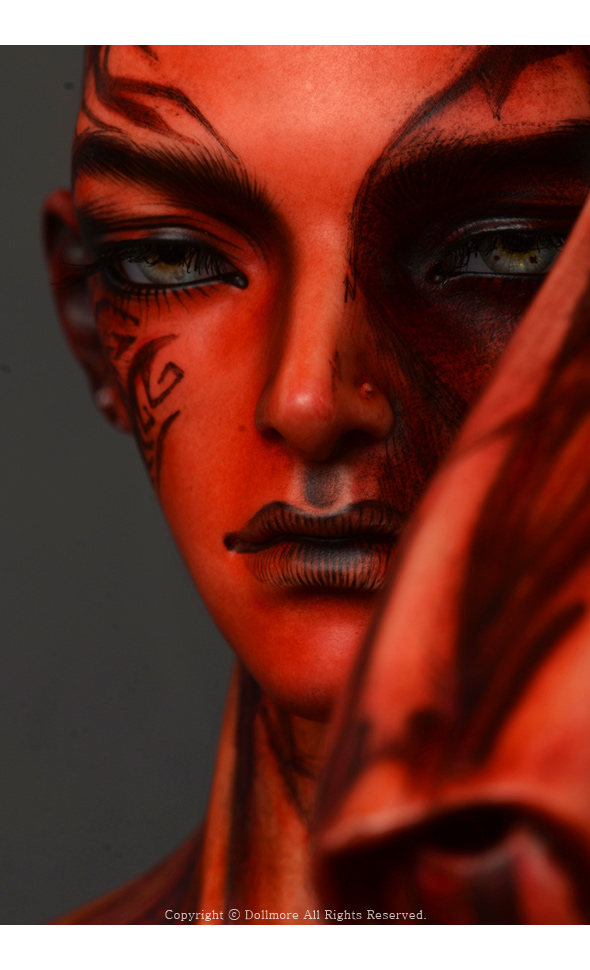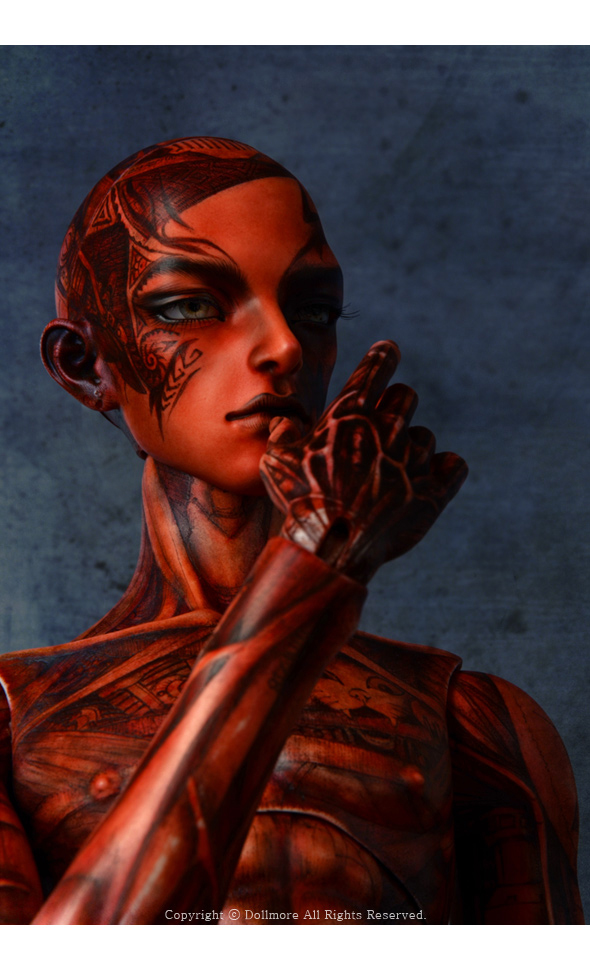 * This is handicraft and we do not accept exchange or refund after payment.
* In process: 50 business days at least
Notice :
The overall red tone paint is similar to the normal body blushing.
In the area where the friction of the joint, some paint may be peeled off
when you move it.
It is same to all ball jointed dolls, seeking your understanding at this point.
* Glamor Model Doll Size
* Tall : 71cm
* Circumference of Head : 23cm
* Circumference of neck : 12cm
* Circumference of chest : 29cm
* Width of shoulders : 16cm
* Circumference of waist : 22cm
* Circumference of hip : 27cm
* Lenth of "from hips to ankle : 42cm
* Lenth of "from knee to ankle : 22cm
* Foot size : 10cm
* Wrist : 7cm
* Ankle : 9cm
* thigh: 7.5cm
* Compatible SIZE
- Outfit: Model doll Male sized outfits fit well on Glamor Model Doll
but In the case of Jacket, the sleeves are a little short. please request the custom-made.
- Wig: 8-9 inches wigs fit well.
- Shoes: some shoes of Model doll male sized ones fit tightly.

* Design registration No. 2006-50002
* Payment method
1. Paypal - Dollmore will send you a invoice via paypal. (help@dollmore.net/necking@dollmore.com)
2. Paygate (direct credit card payment)
3. Bank transfer.
- Bank name: standard chartered bank korea limited
- Account: 431-20-243375
- Recipient: lee eun young
- Bank tel: 82- 2- 521- 9252
- Bank address : standard chartered bank korea limited 1675-1
Seochodong Seochogu Seoul 137-070 Korea
( Gyodaeyeok Br. )
- SWT code : SCBLKRSE