* Model Doll - End of the White summer ; Glamor Seol-a - LE10
* Special Limited Edition - LE 10
Cool Summer nights has passed away.
It seems to stand on the end of the summer to say good bye.
It seems to left tears to a grave of small bird
that has been steal sweet scent of flower before
I remembered your beautiful feather
Your death dropped a tear over from my heart.
Many friends disappeared because of their beautiful shape
I want to solace their despair and hopelessness in the tear.
Good Bye to your small and precious life~
* Included: Model Doll Normal body(heel feet), Normal seol-a head, Eyes, Wig, Box, 2 Cushions, COA, Doll manual
* Costum Set : head ornaments, top , panty, outer skirt, garter belt stockings, a pair of wrist ornaments
* Eyes : 12mm Classic Flat Back Oval Glass Eyes (CS09)
* Wig : (7-8) Dyeing Long Wig (Brown)
* Shoes : Model Doll F(high heels) Shoes - Basic Shoes (White)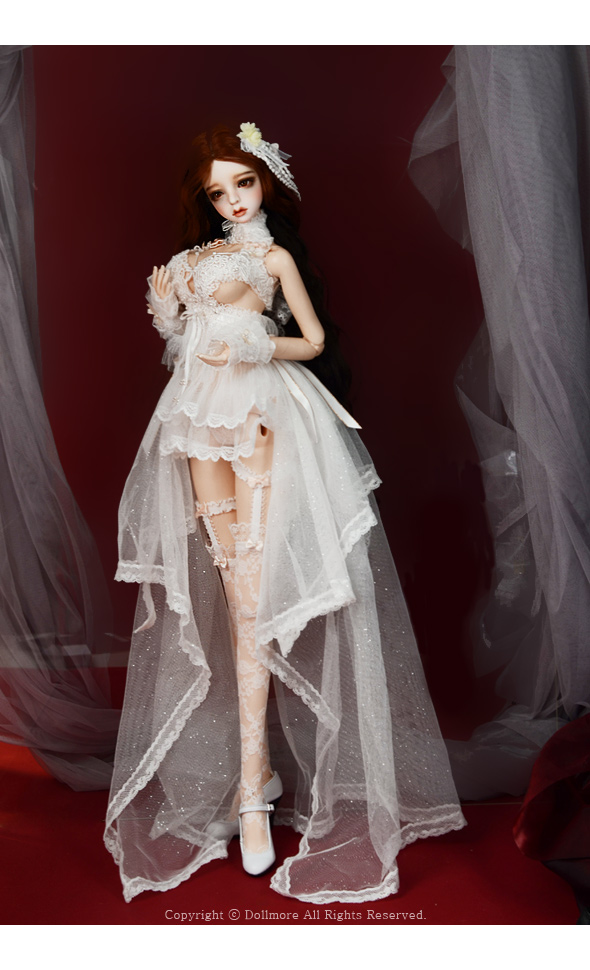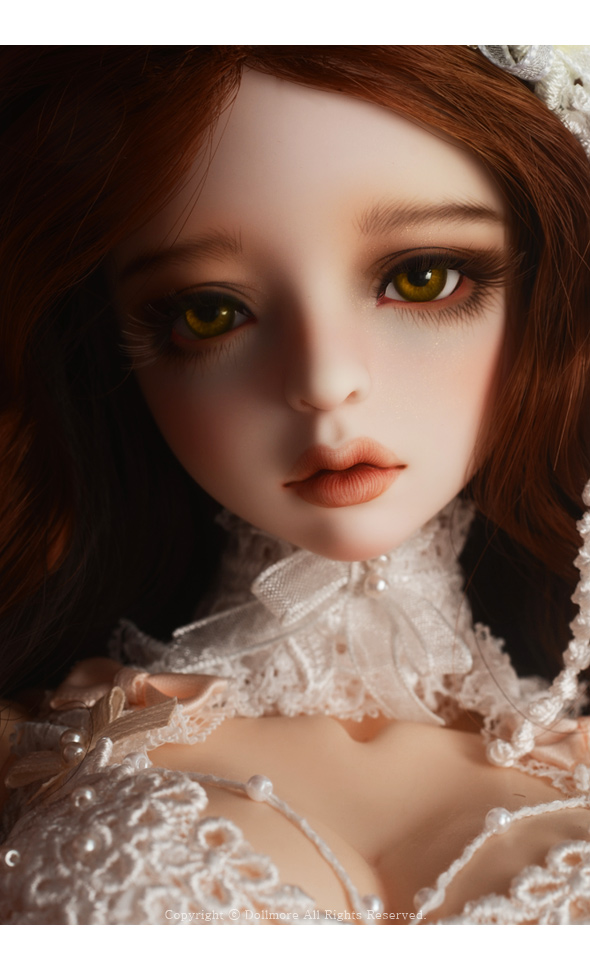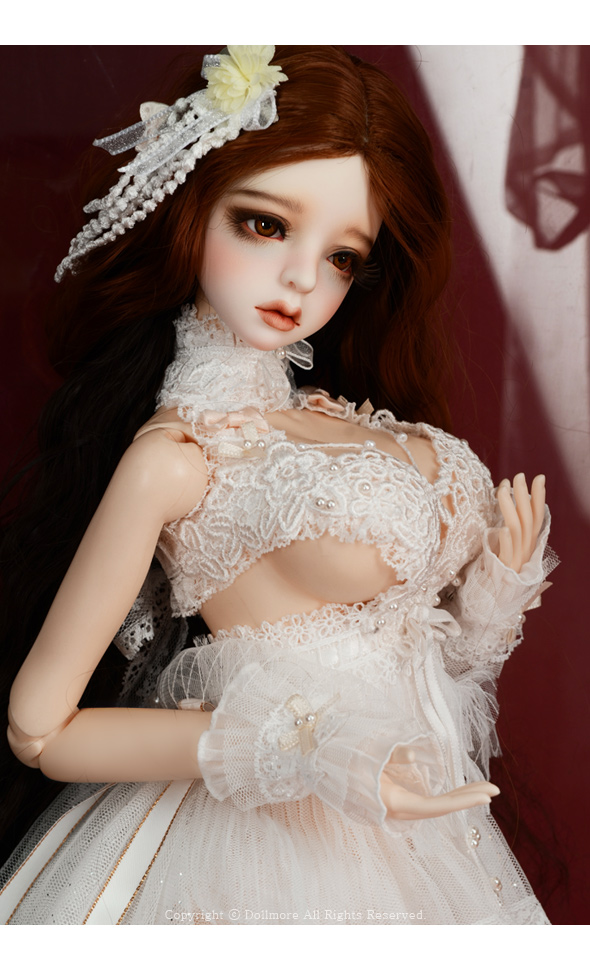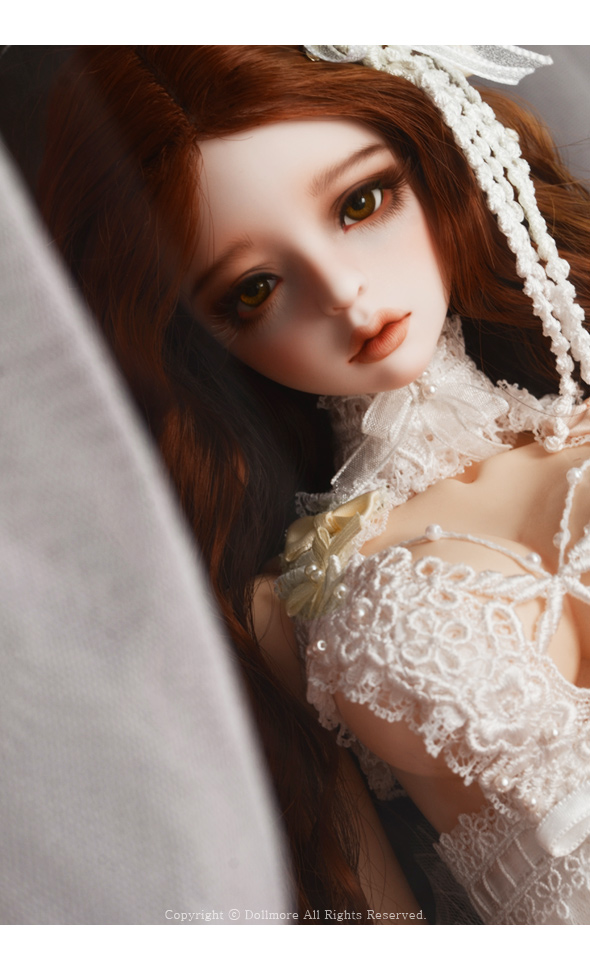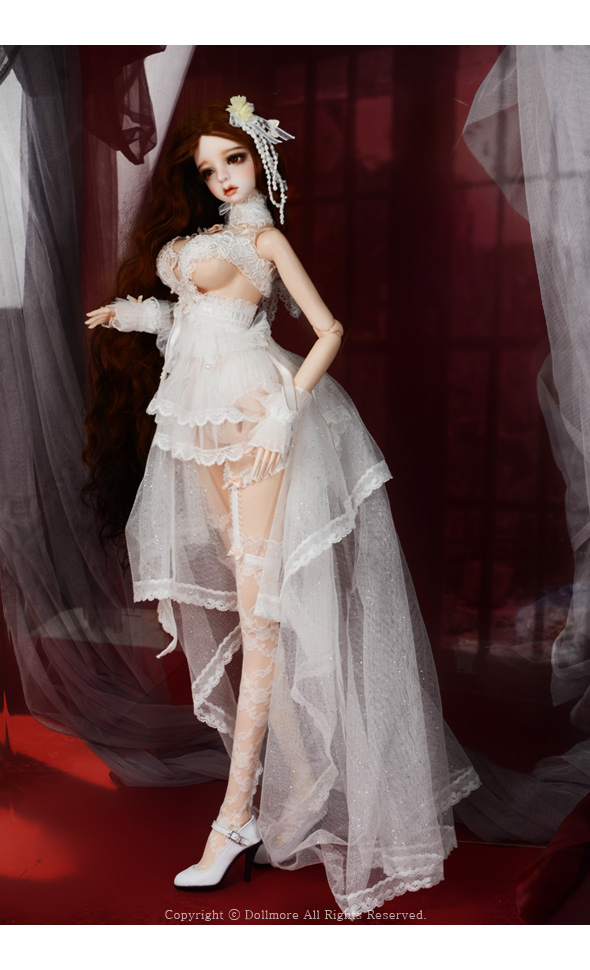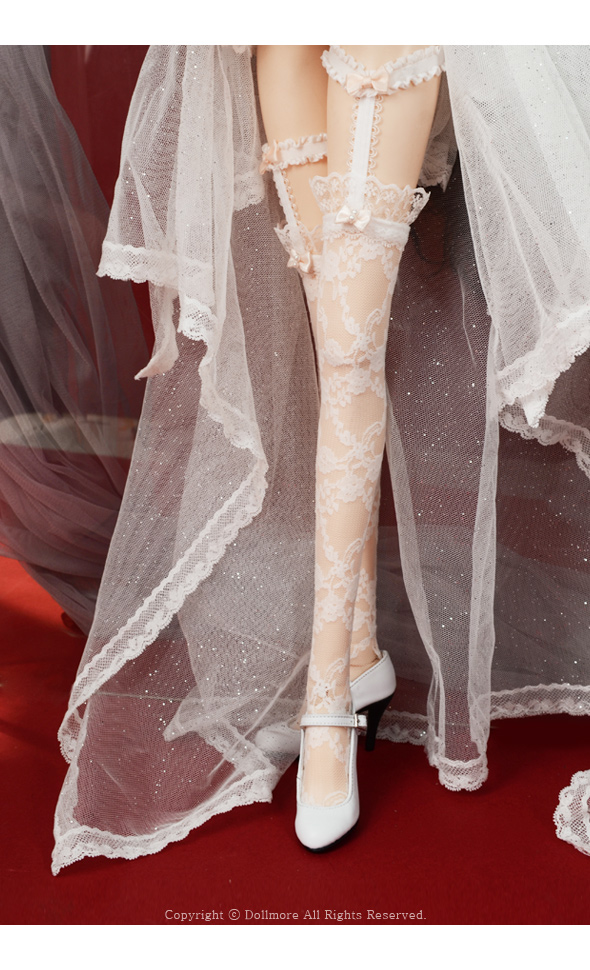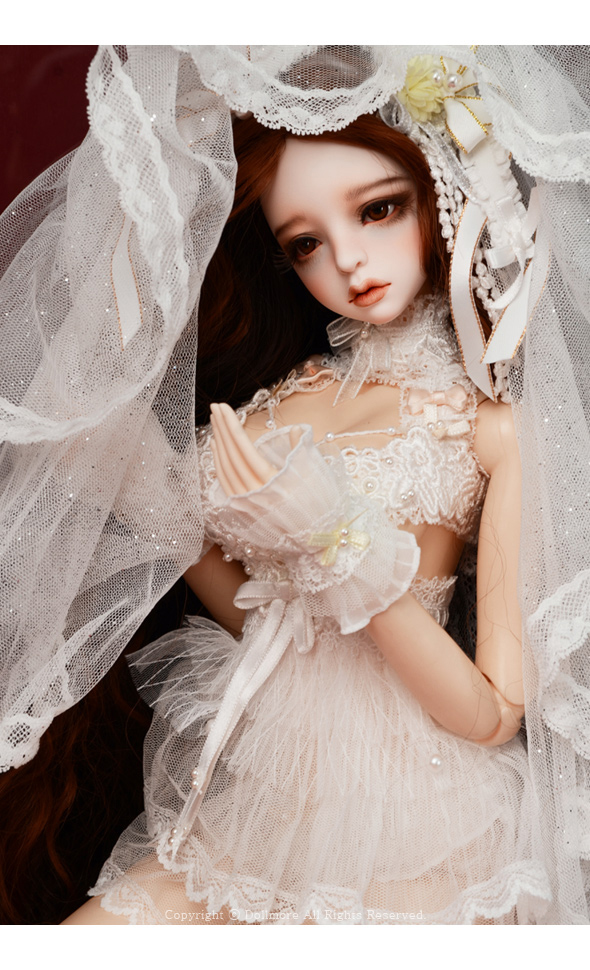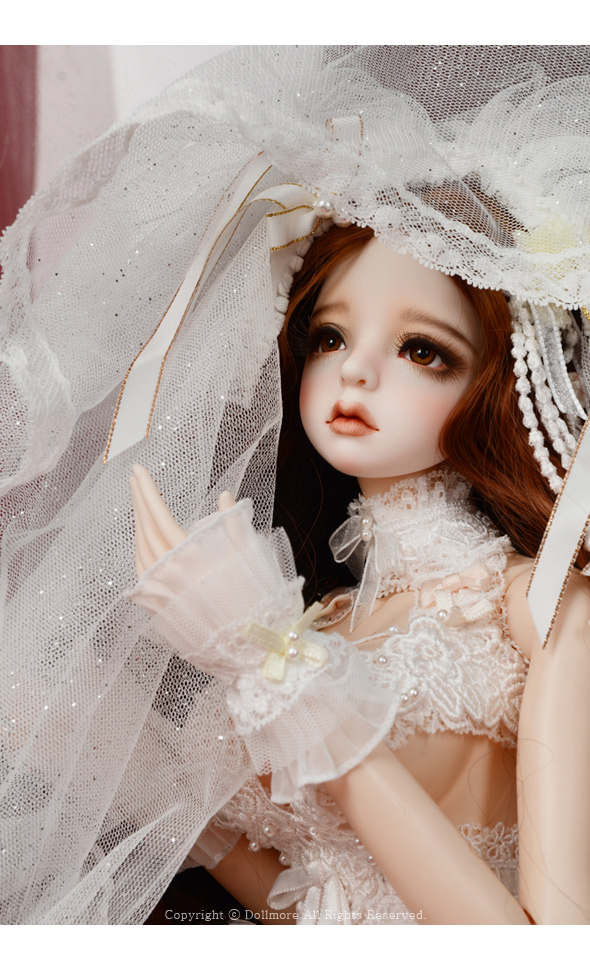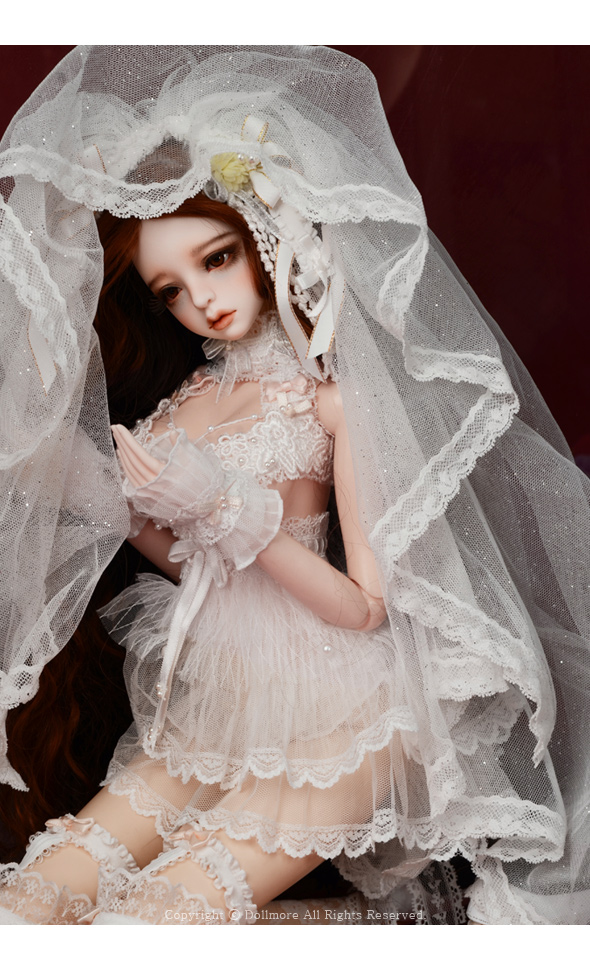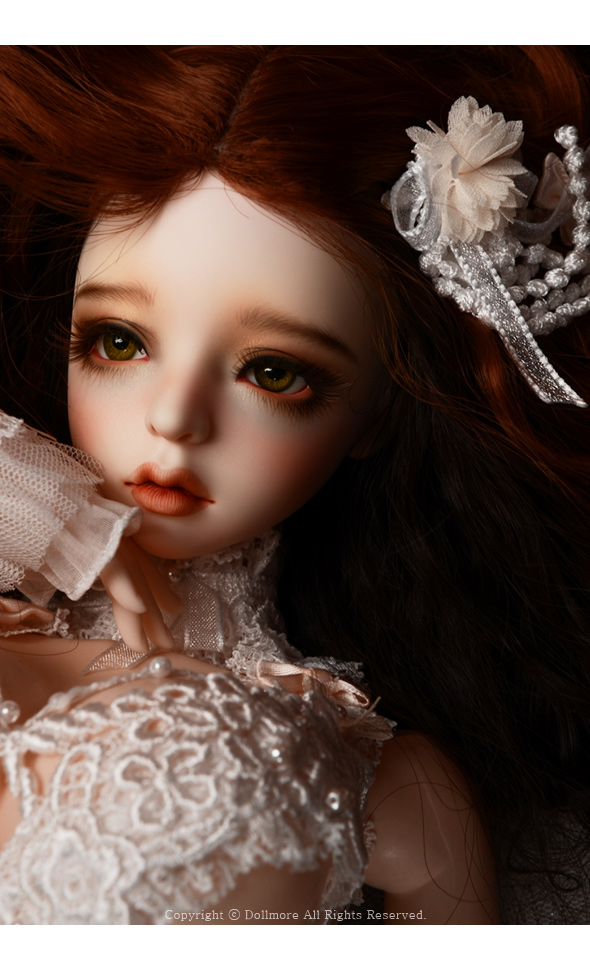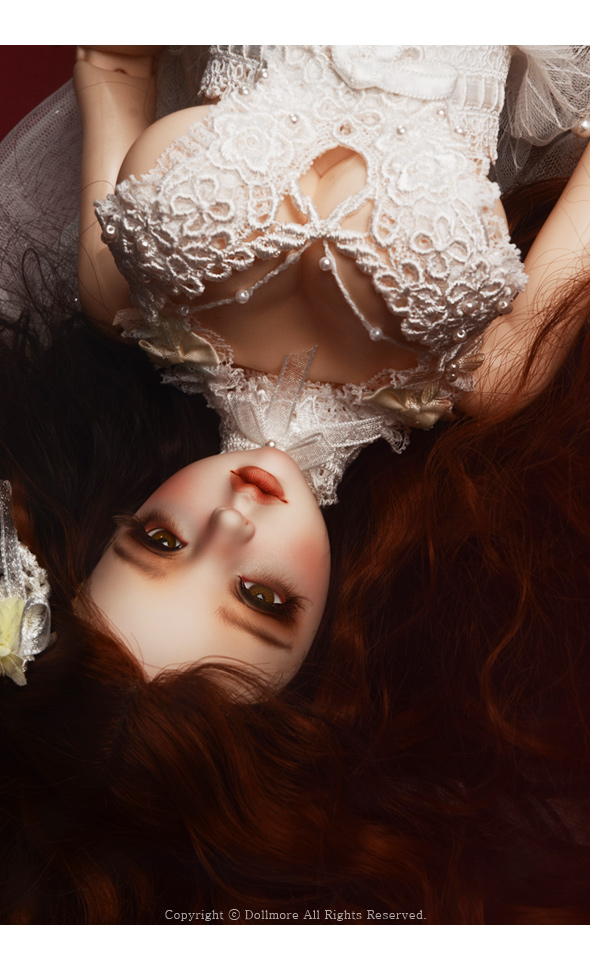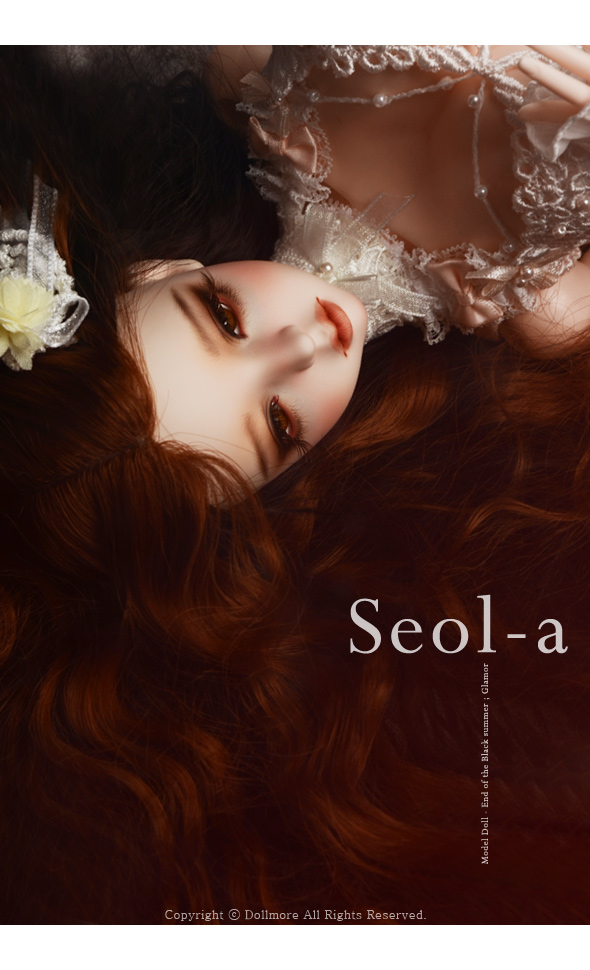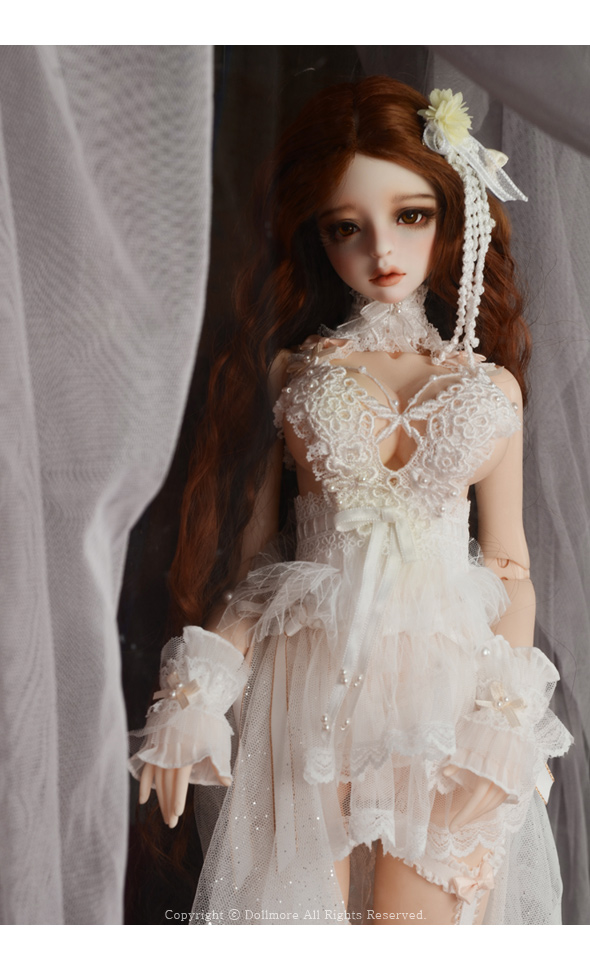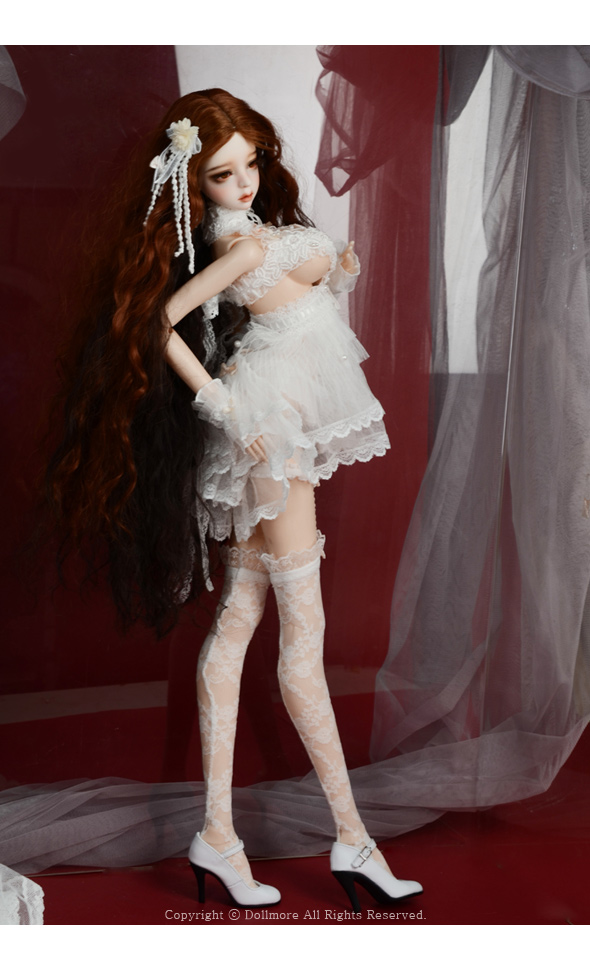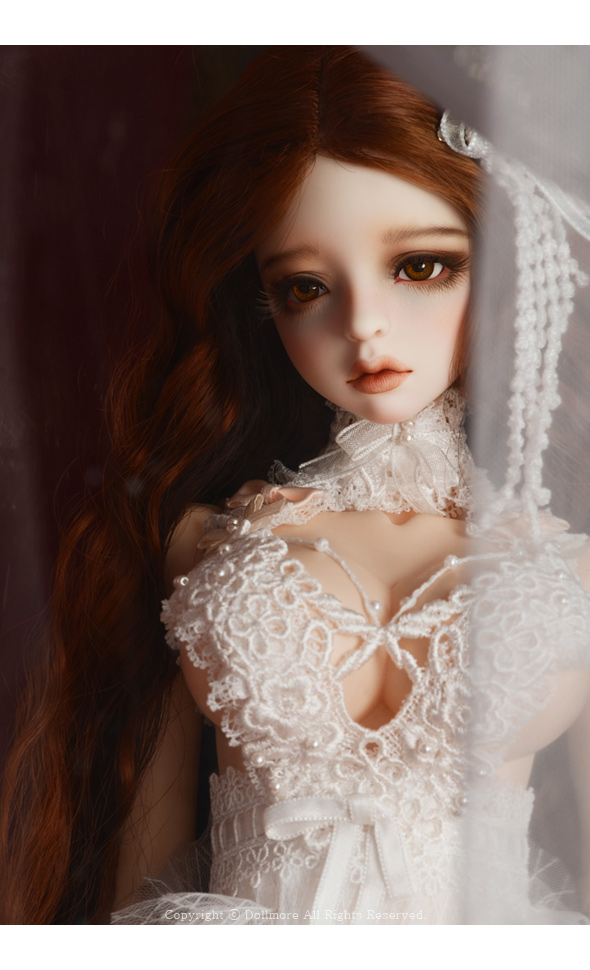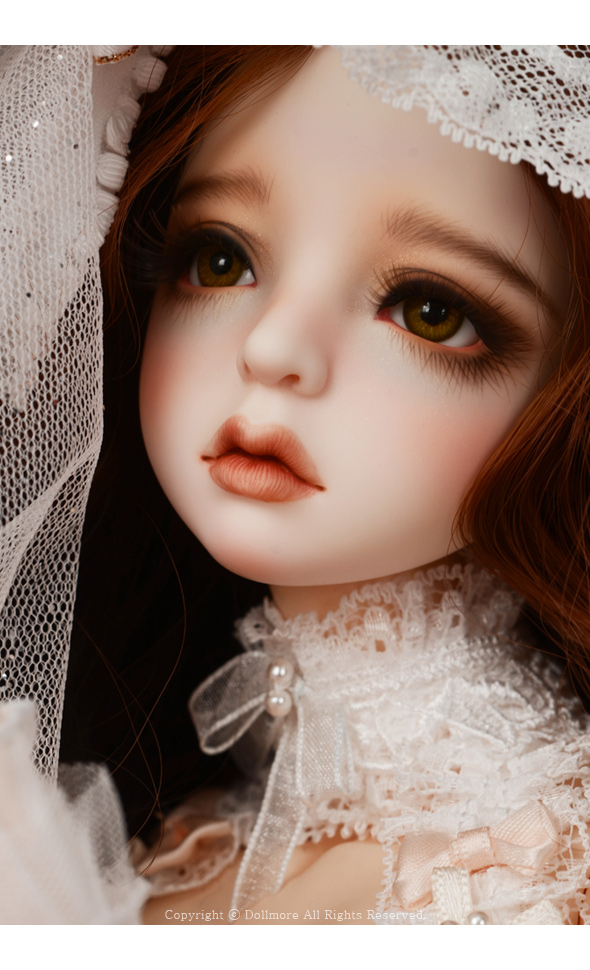 * For information about order and shipping
- As based on 'Production after order' system, your order can't be canceled or refunded, after paying.
- The shipping date may be delayed a little more on hand-made work. Seek your understanding.

==> Model Doll Girl size
1. Tall : 66.5cm
2. Body length not include a head : 59.5cm
3. Length from hip to knee : 19cm
4. Length from knee to calf : 18.5cm
5. Circumference of neck : 7.7cm
6. Width of shoulders : 8.5cm
7. Circumference of chest : 29.5cm
8. Circumference of waist : 17.5cm
9. Circumference of hips : 28cm
10. Circumference of Wrist : 5cm
11. Length from shoulder to wrist include a wrist ball : 20cm
12. Circumference of ankle : 7cm
13. Length from hip to Heel : 39.5cm
14. Length of Foot size : 7.5cm
Payment method
1. Paypal - Dollmore will send you a invoice via paypal.^^
2. Paygate (direct credit card payment)
3. bank transfer
- Bank name: standard chartered bank korea limited
- Account: 431-20-243375
- Recipient: lee eun young
- Bank tel: 82- 2- 521- 9252
- Bank address : standard chartered bank korea limited 1675-1
Seochodong Seochogu Seoul 137-070 Korea
( Gyodaeyeok Br. )
- SWT code : SCBLKRSE

* Design registration No. 2006-50002
* Costume Designer: MARIEL