* Bebe Doll Boy - Mingming

-------------------------------------------------
When i scatter cotton candy,
it looks like snow with a fragrance.
If angel scatters cotton candy in pink color,
all over the world may cover itself with pink bedclothes.
I expect to have a sweet summer dream
to become an angel with yellow hair or orange hair.
-------------------------------------------------
Mingming is the 6th baby in dollmore.
Hope many people love our 6th cute baby mingming.
* Included:
Body ( no blushed, totally assembled, 2 pair of hands parts),
acrylic eyes(12mm, color random),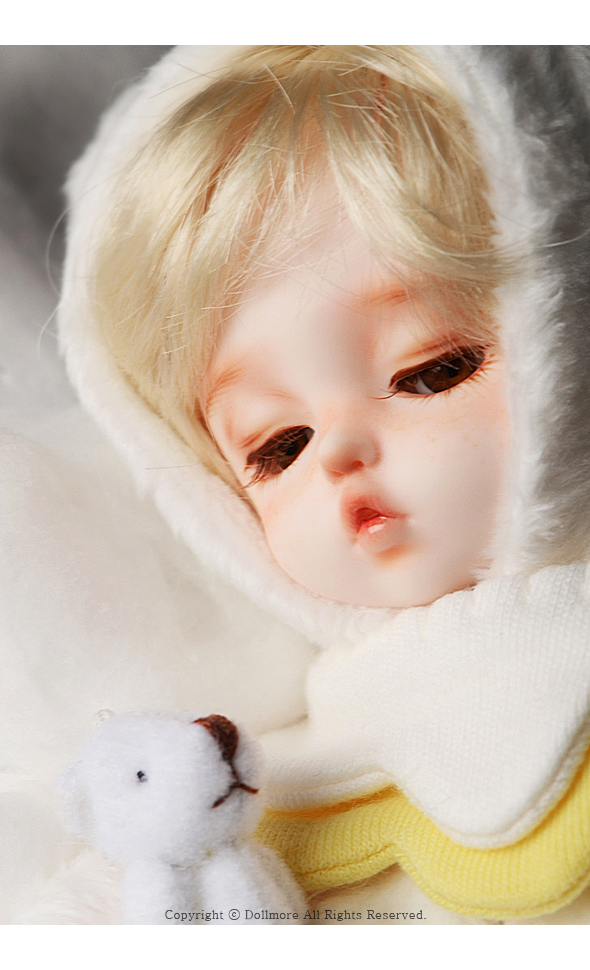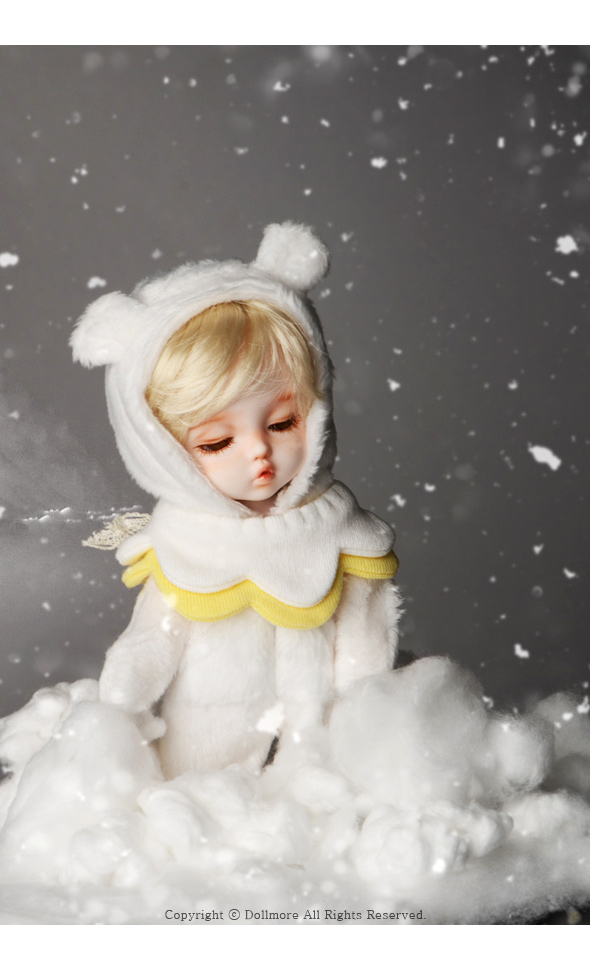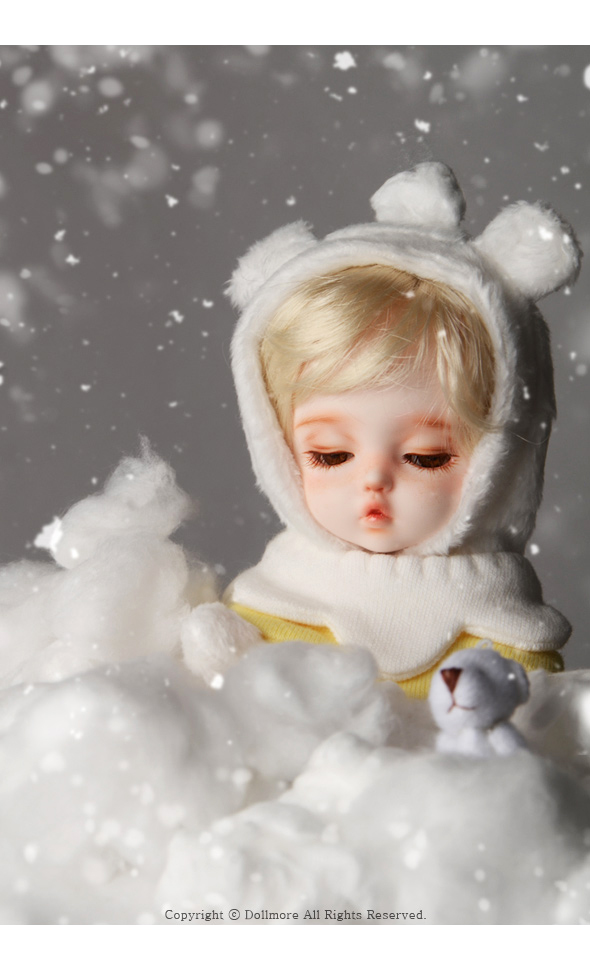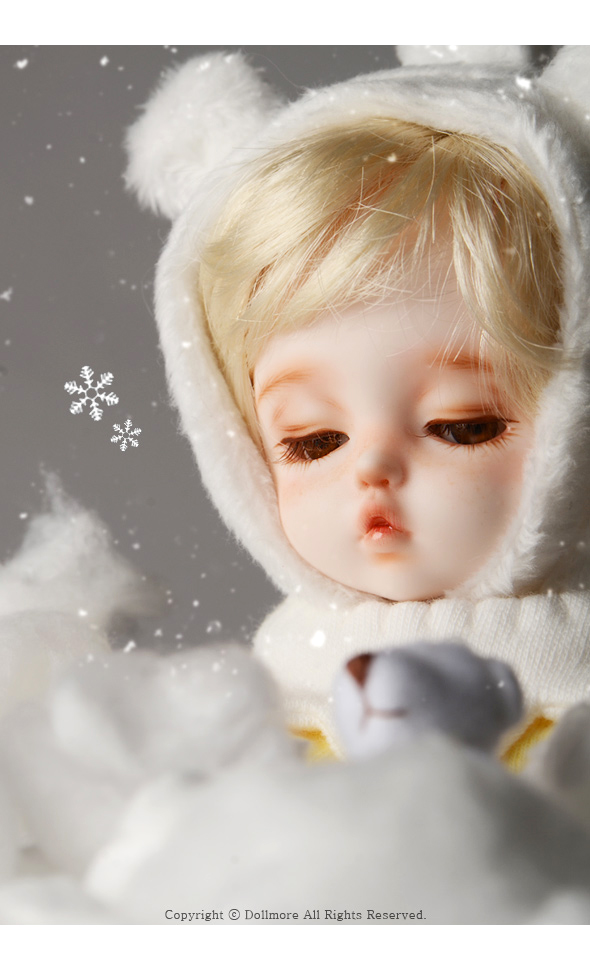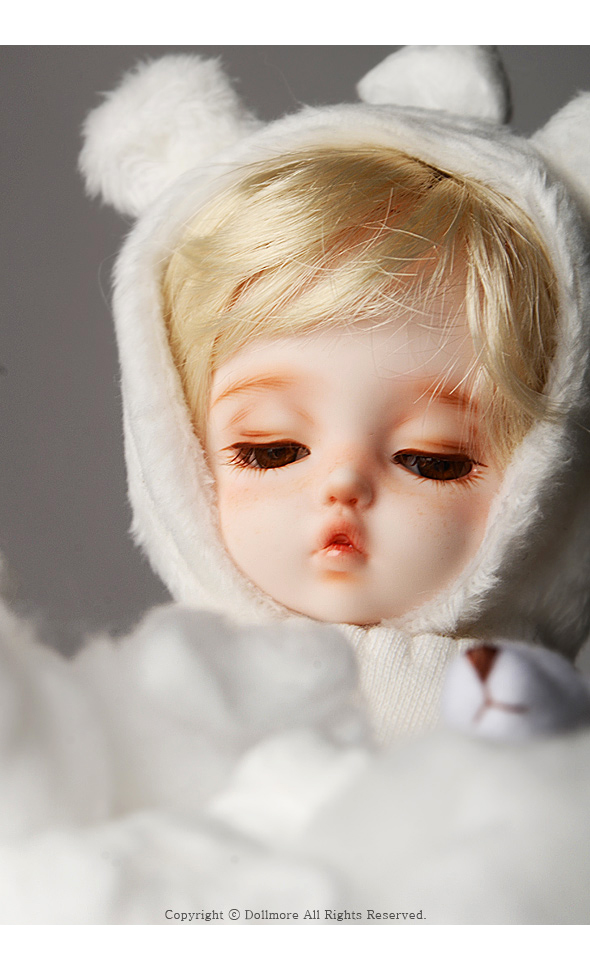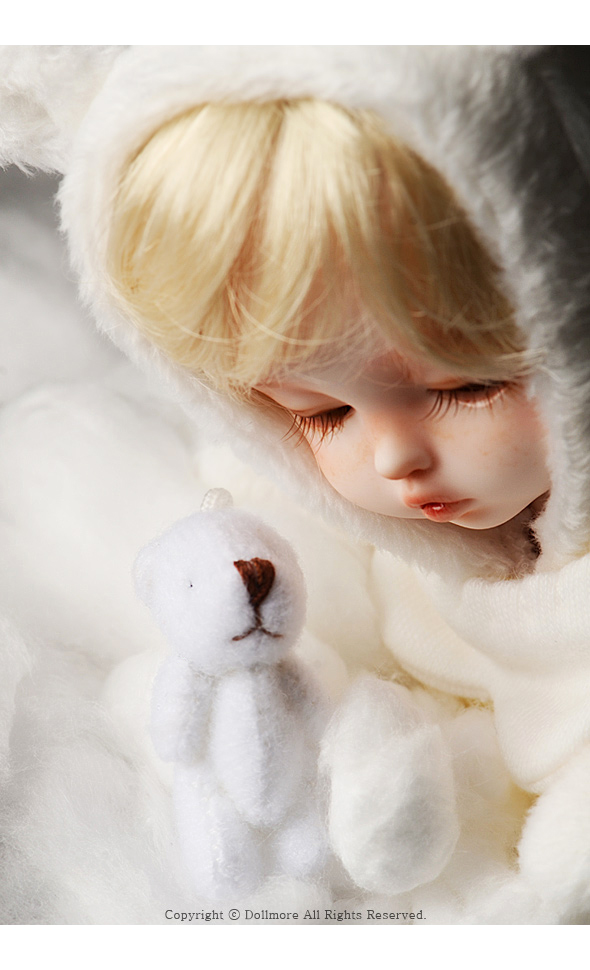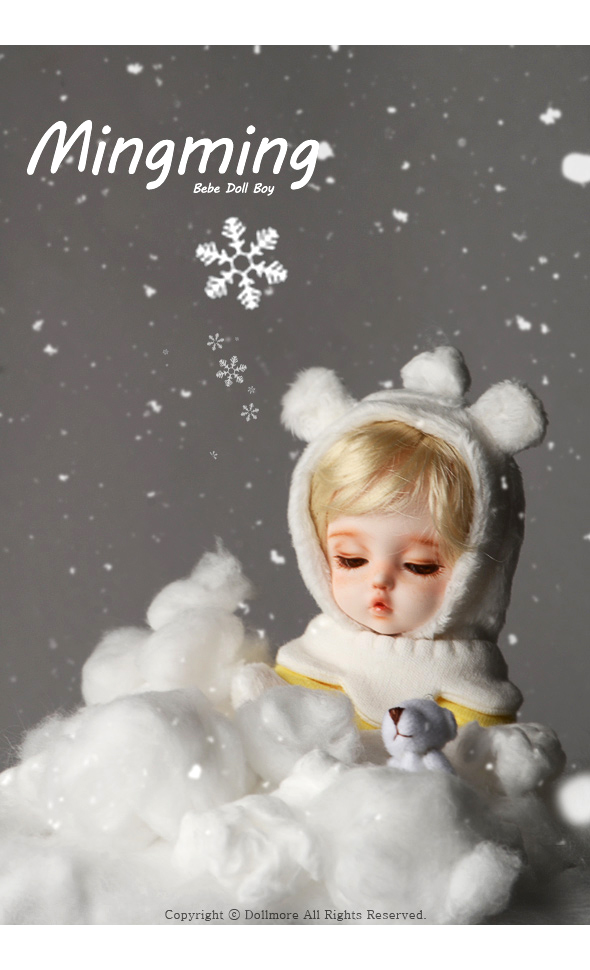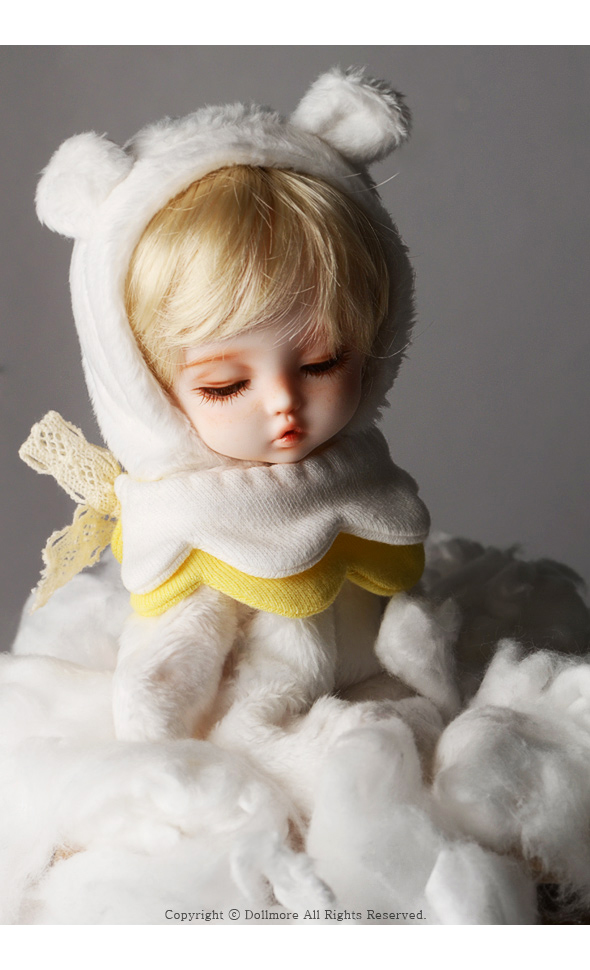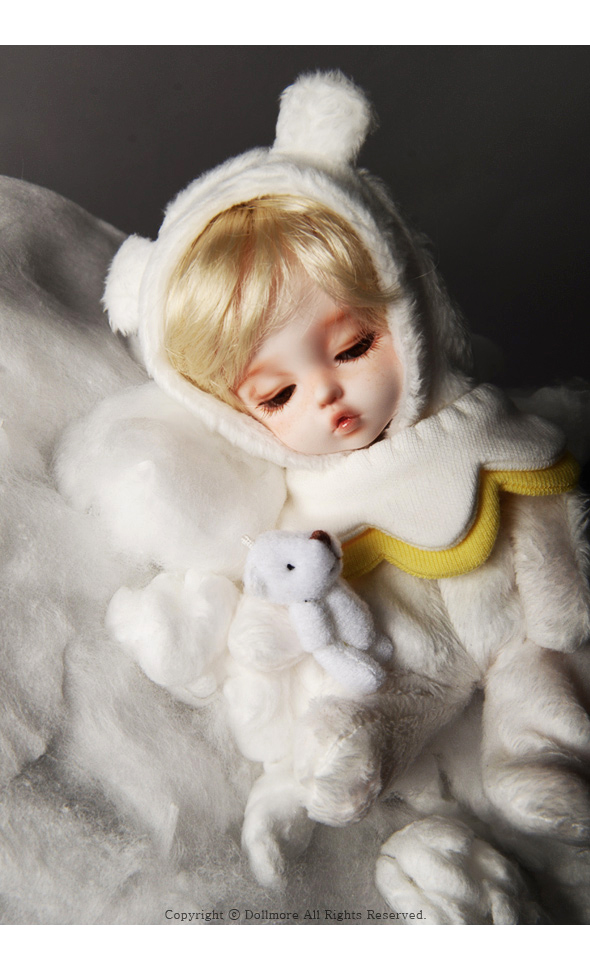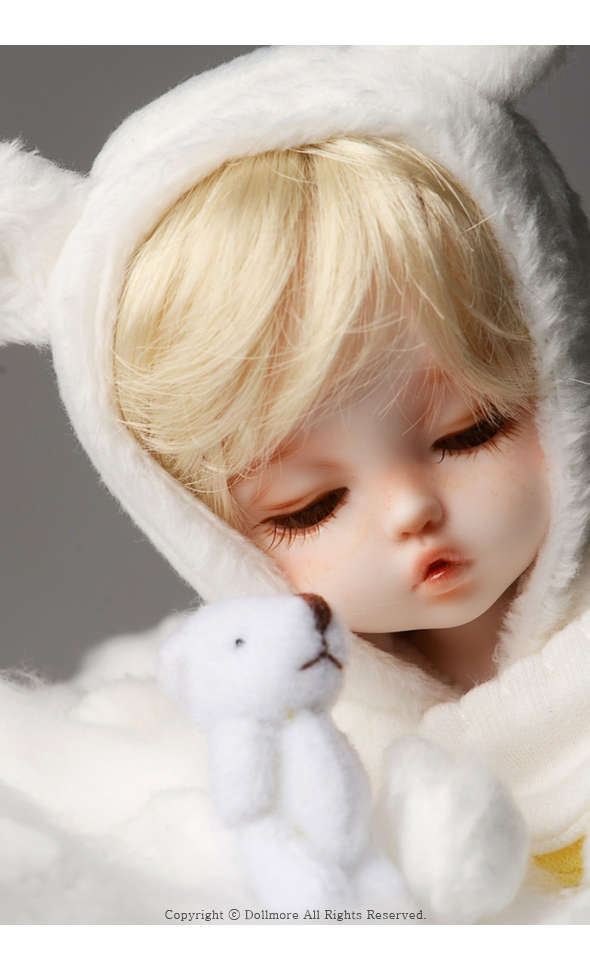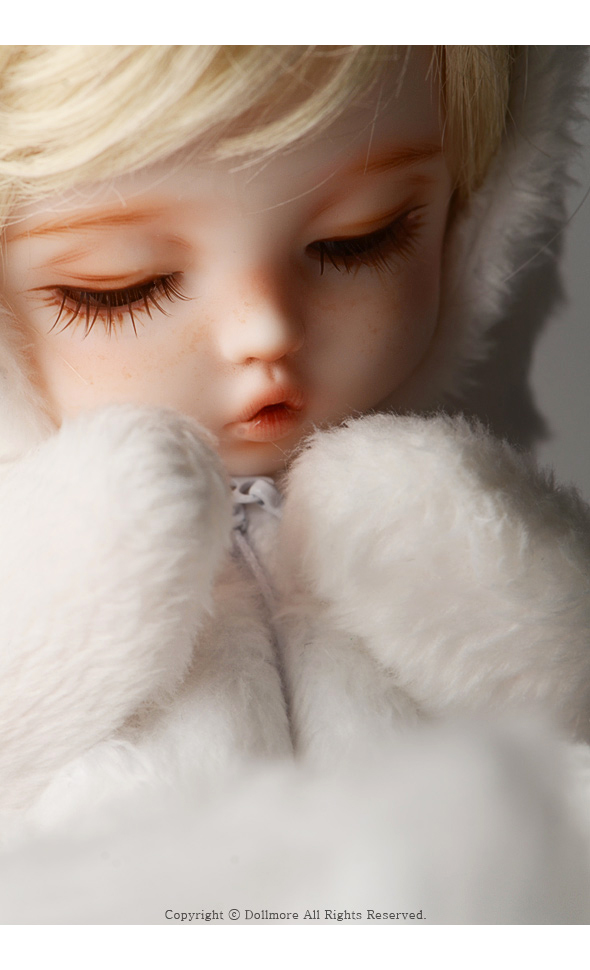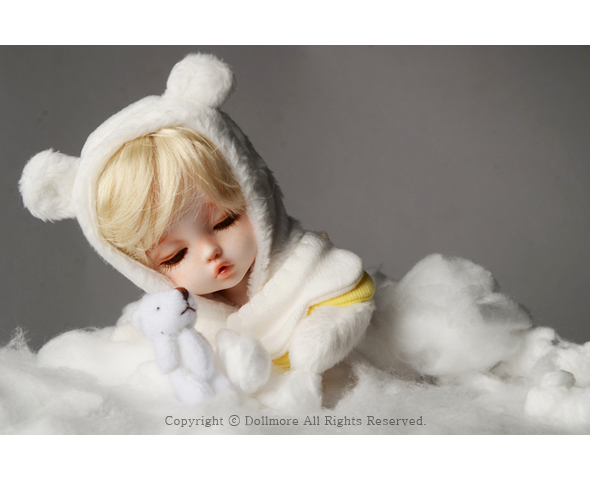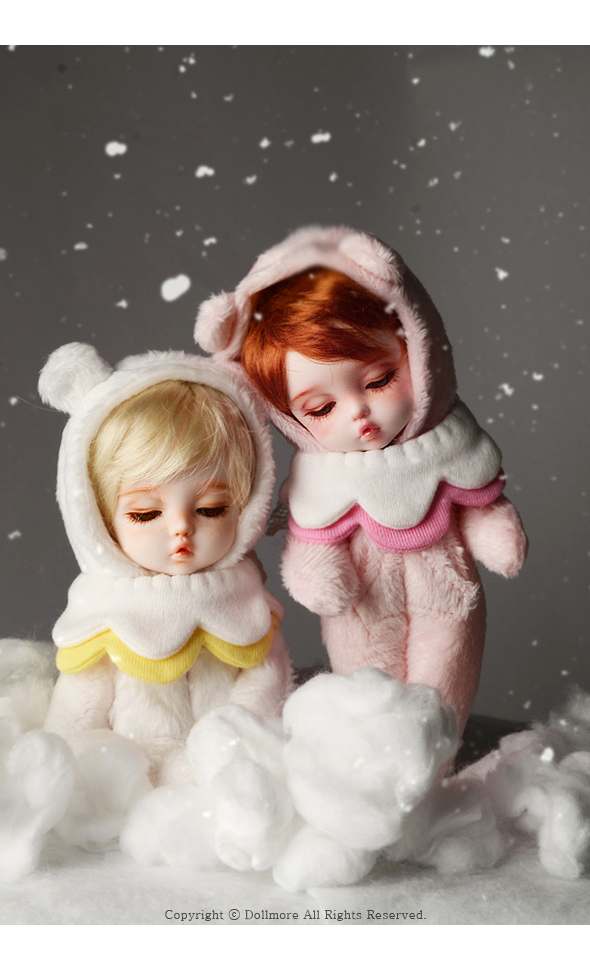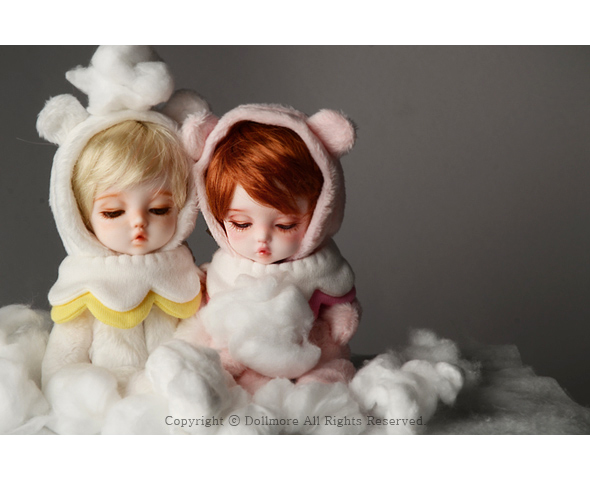 * We will ship 2 pair of hands set when we ship sweety doll to you.
You are able to exchange hands parts for the doll like the method of following photo.
Pull out hands slightly and exchange new hands parts using S-hook.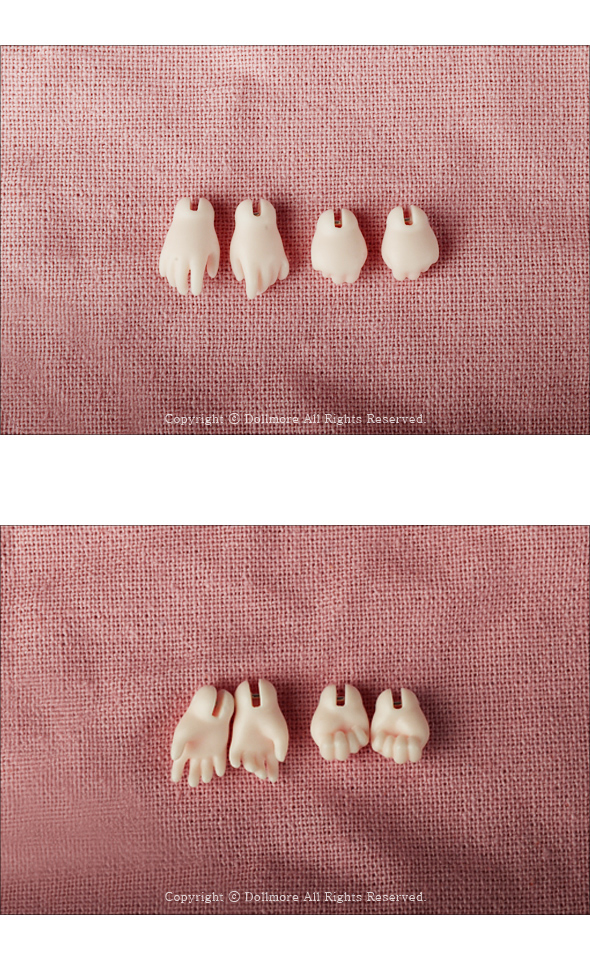 * Style Tip

- Costume Set : Bebe Doll Size - Sinko Animal All-in-one (White)
Model & MSD - Cute Angel Bib (Yellow)
- Wig : (5) Enfant Short Cut (Blonde)
- Eyes : 8mm Classic Flat Back Oval Glass Eyes (CC09)
* These stuffs will not ship together. If you need them, you have to buy them seperately.
* Purchase of this doll is final.
It is impossible to cancel or exchange after we start to make dolls.
* For information about order and shipping
- As based on 'Production after order' system, your order can't be canceled, after paying.
- The shipping date may be delayed a little more on hand-made work. Seek your understanding.
- In general, It takes about 80 days or a little longer days to make a ball jointed doll.

* Bebe Doll - Mingming Size
----------------------------------------------------------
* Eye size : 12mm (Diameter)
* Tall : 14.5cm
* Circumference of Head : 14cm
* Circumference of neck : 4.5cm
* Width of shoulders : 2.7cm
* Circumference of chest : 8cm
* Length from shoulder to wrist include a wrist ball : 4cm
* Circumference of Wrist : 2.5cm
* Circumference of waist : 9cm
* Circumference of hips : 10cm
* Lenth of "from hips to ankle" : 5cm
* Lenth of "from knee to ankle" : 2cm
* Circumference of ankle : 3.5cm ( Foot Width : 1cm)
* Foot size : 2cm
* Weight : 75g
----------------------------------------------------------
* Size Compatible
* Clothes Size: This doll wears same clothes as Pocket size dolls, latti size dolls with 15cm(6 inch) high.
* Shoes: This doll wears same shoes as blythe, 12" fashion doll and pocket size dolls.
* Design Register: 2006-50002