* Glamor Model Doll - Billy Colin
----------------------------------------------------------
Billy never knows.
Why wind blew to him
How to heal the scarf that is created by the wind
Both warm wind and cold wind
creats scarf to him in anyway
Billy has glass-like beautiful eyes
and keep an eye to everything outside.
He seems to stare everything forever.
----------------------------------------------------------
We creat billy to think about the lovely younger days of people
Hope many members love him.
* Included: Glamor model doll body, Billy head(no makeup), glass eyes(color random), wig(random),underwear, box, 2 cushions, COA, Doll manual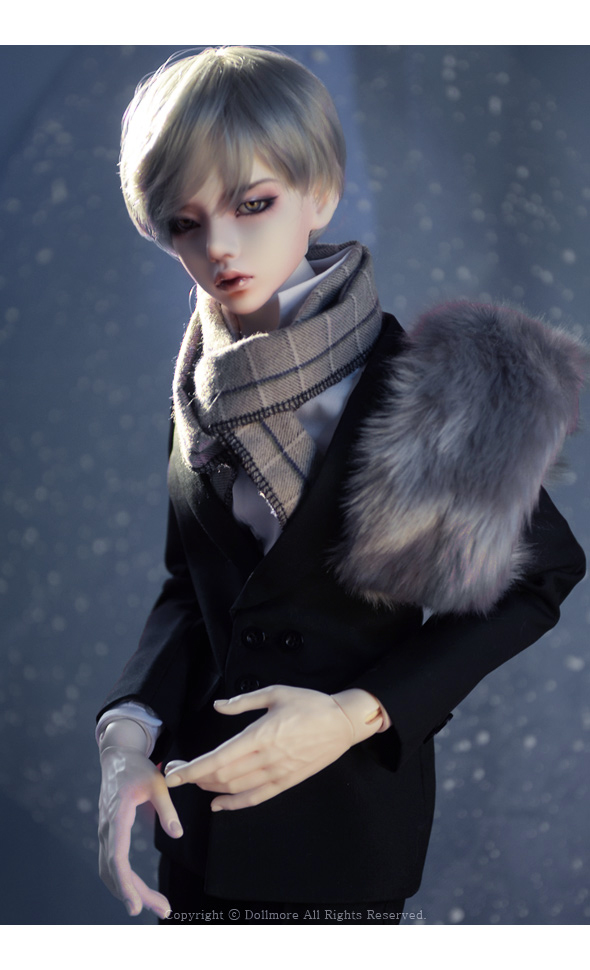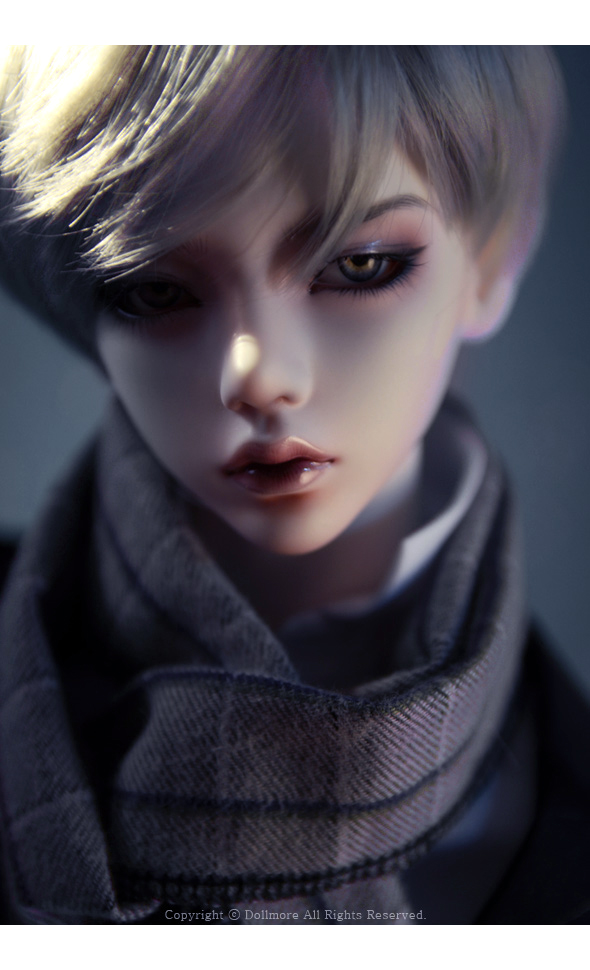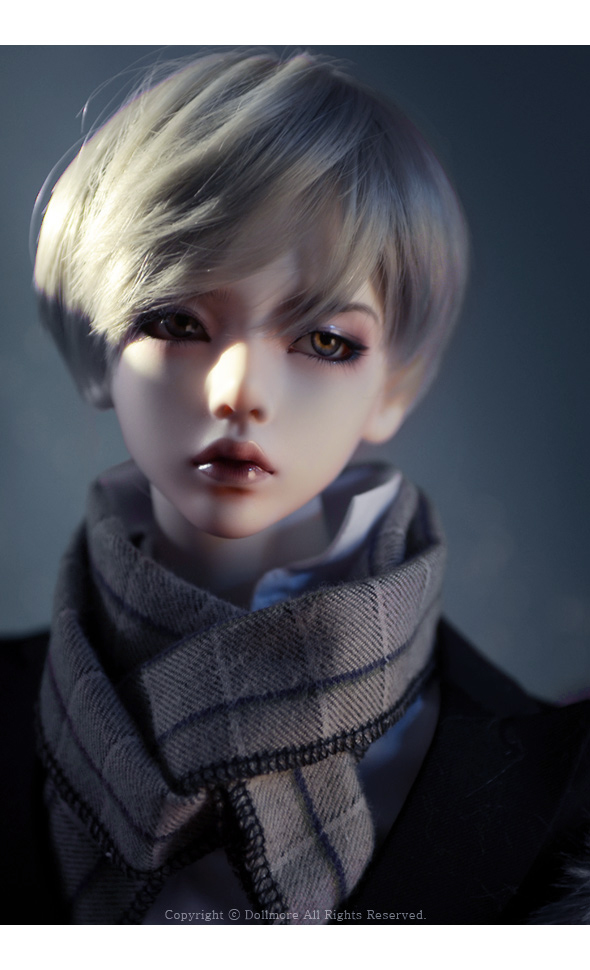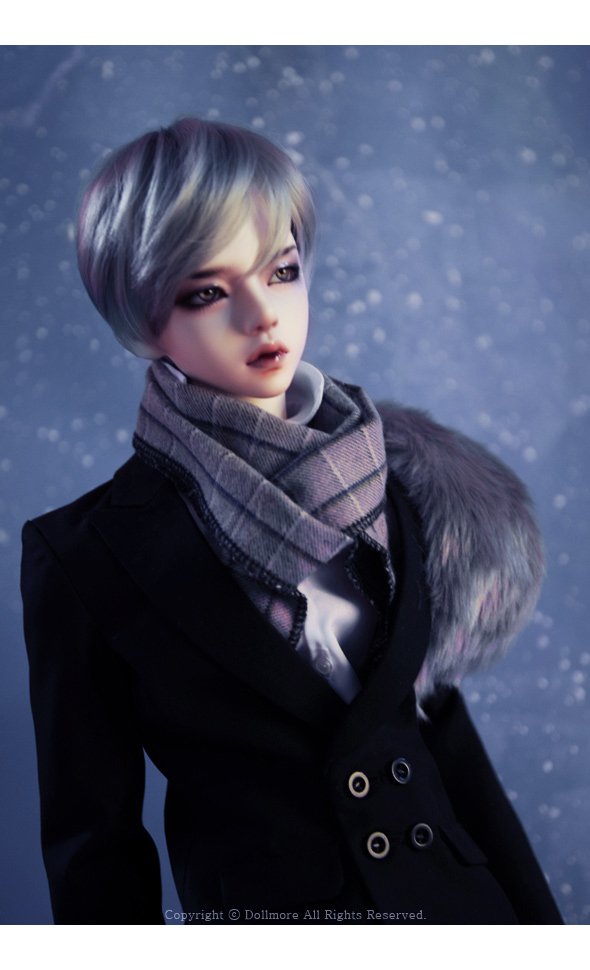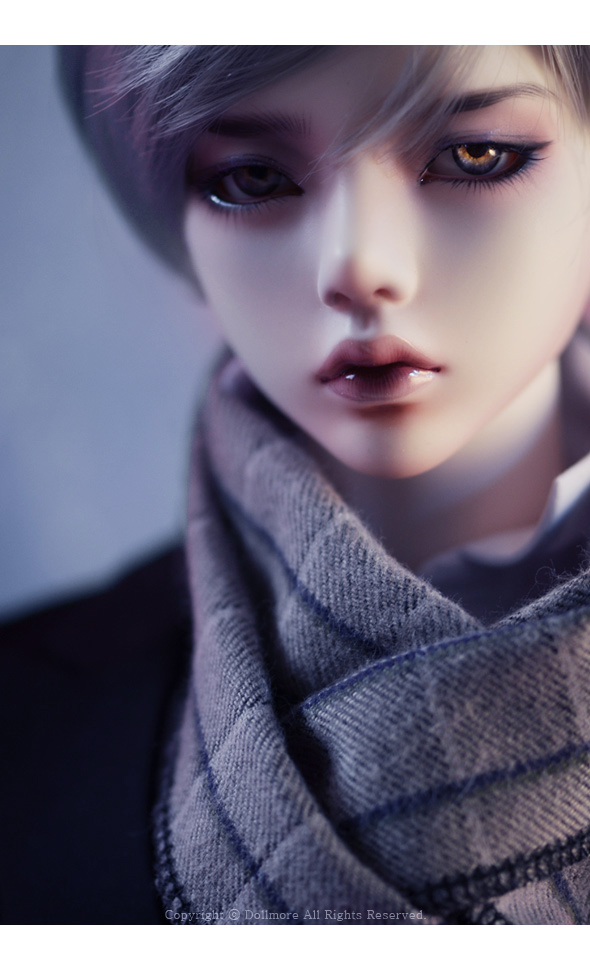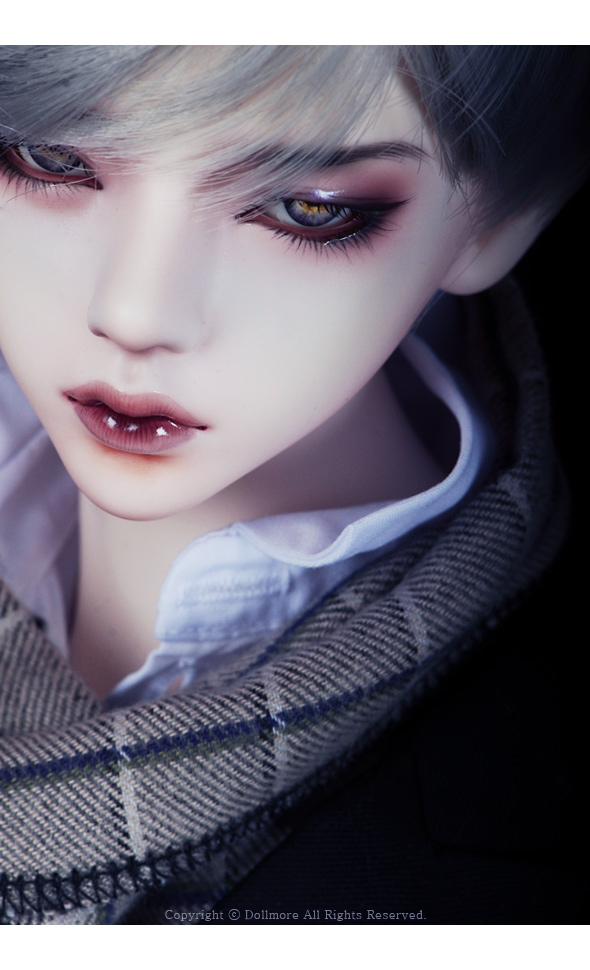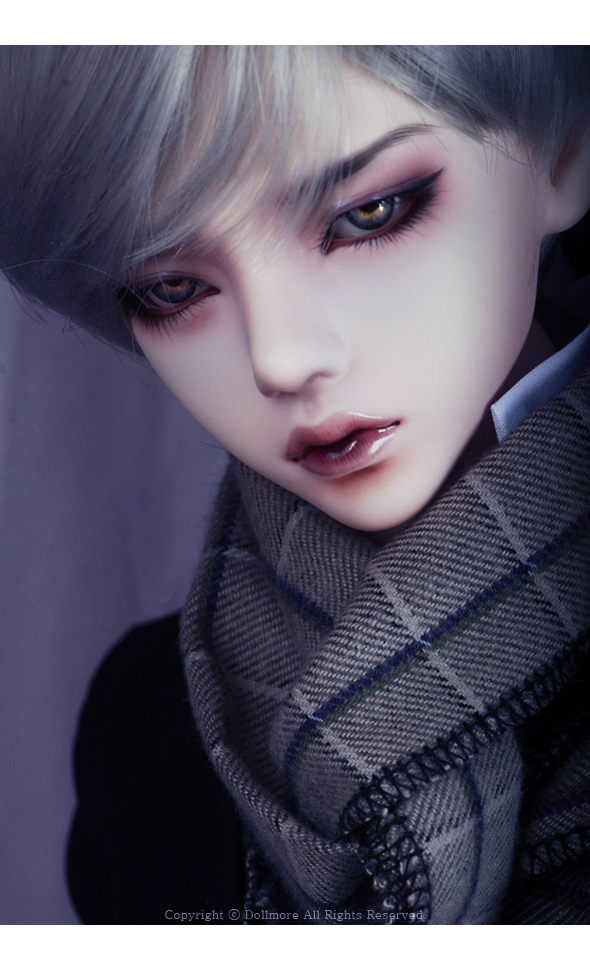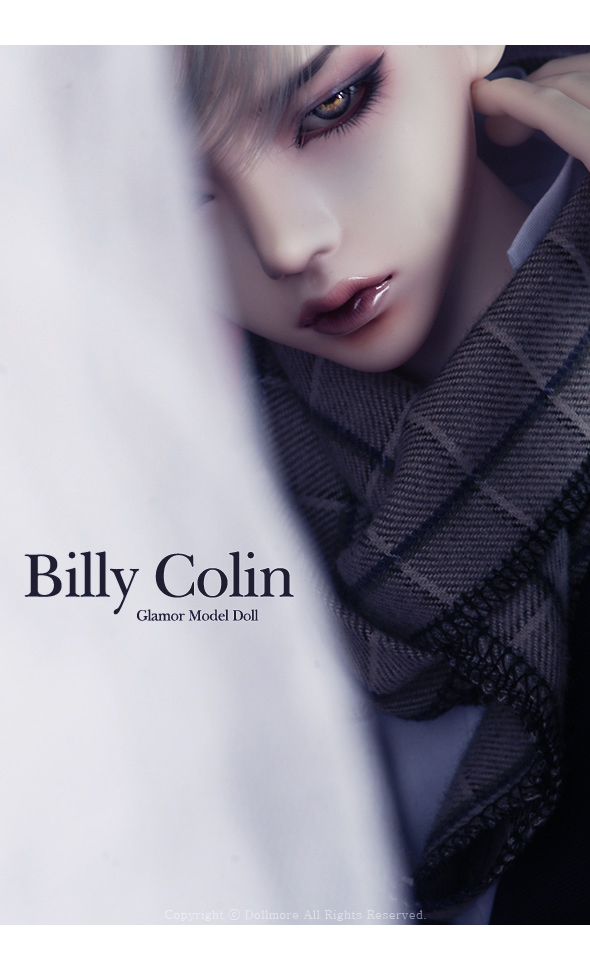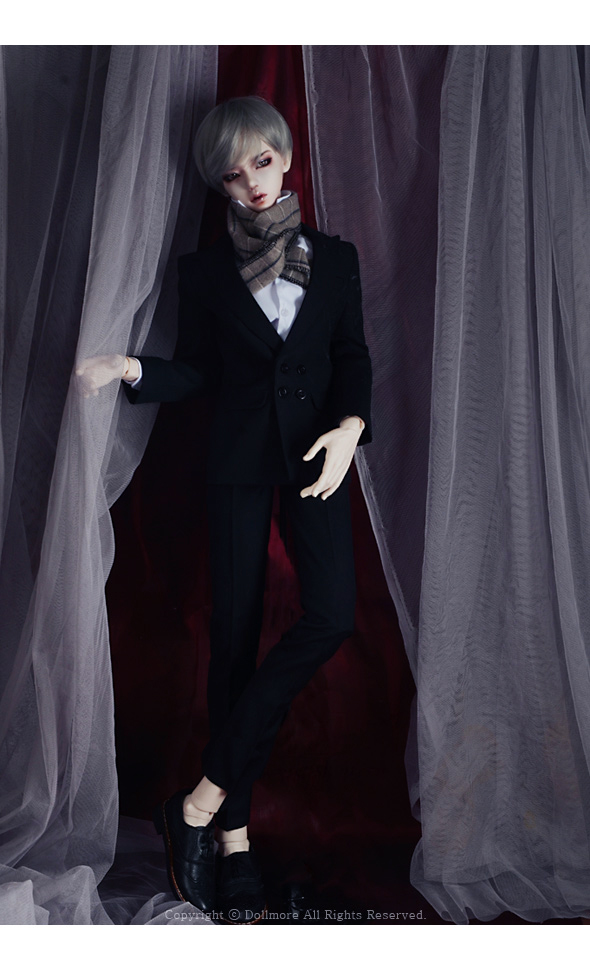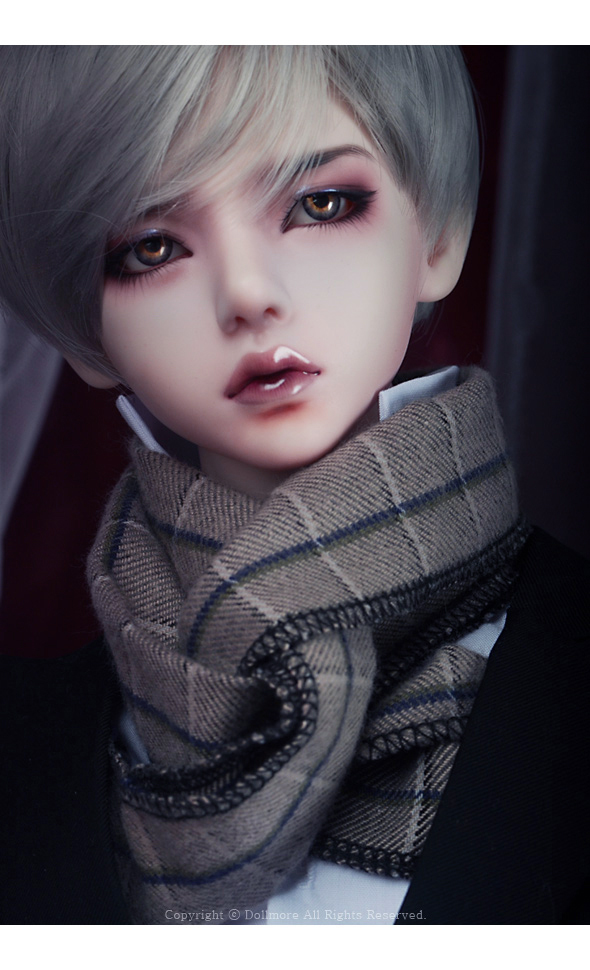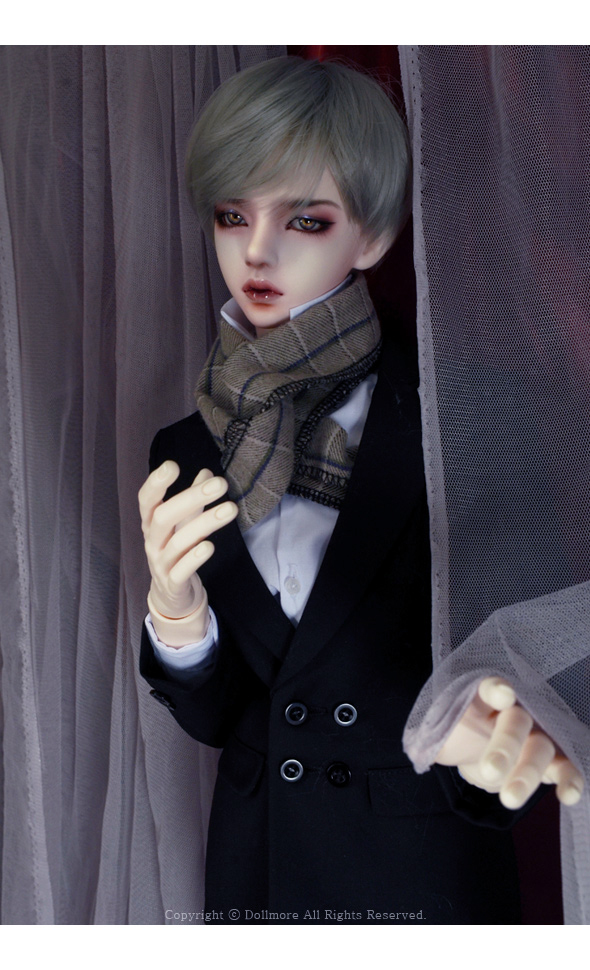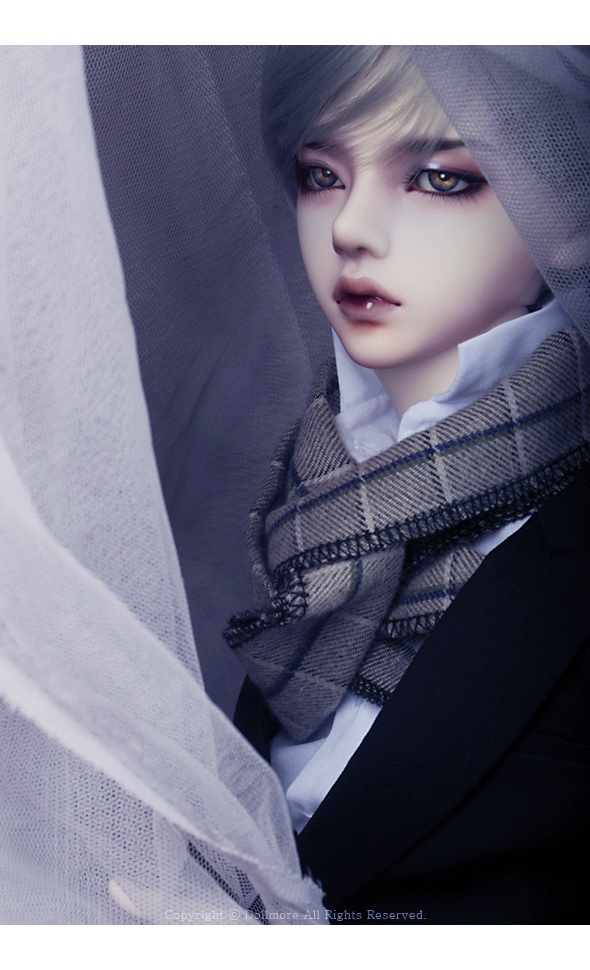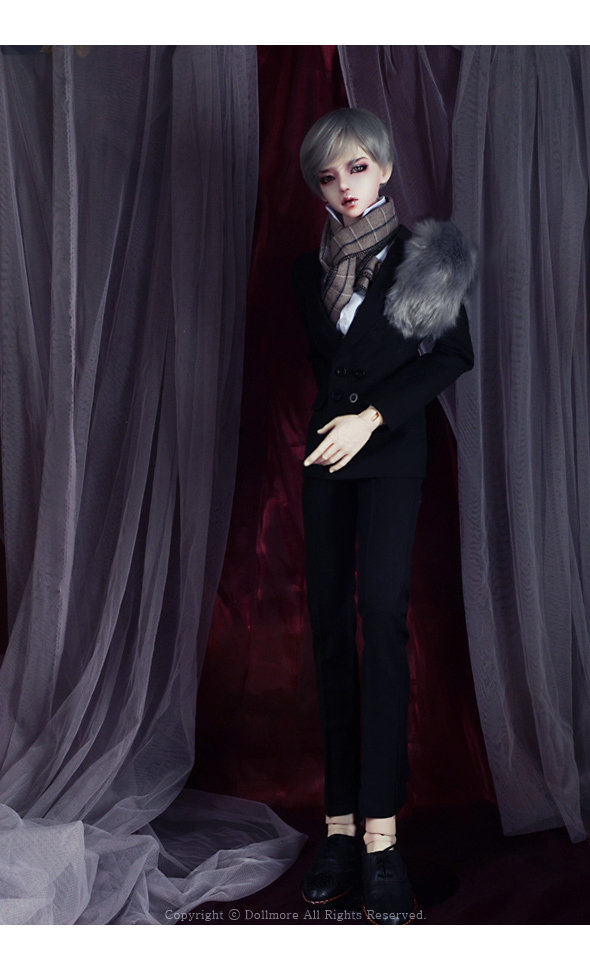 * We add blue light to the doll photos.
We suggest you check make-up detail on the following photo.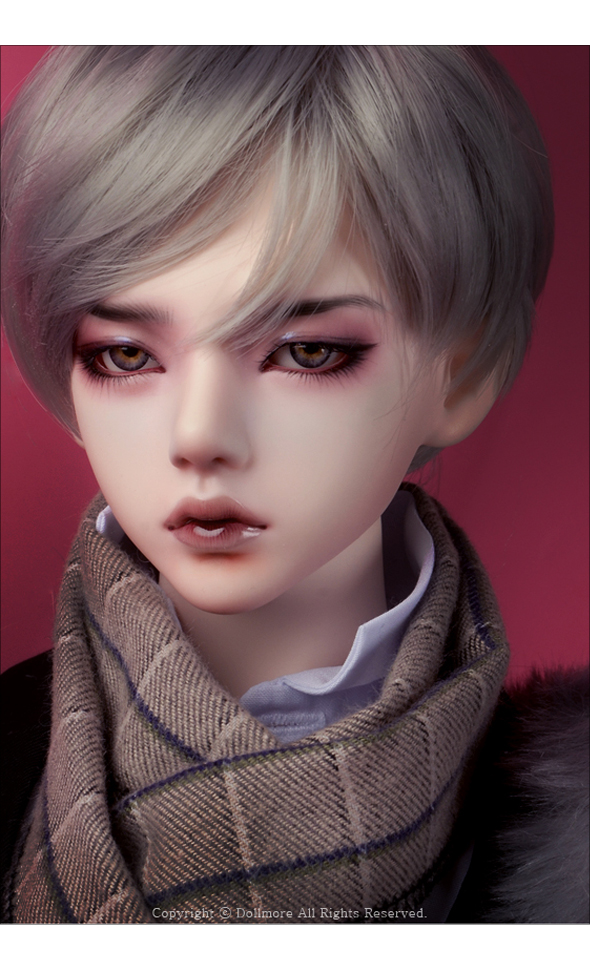 * Billy Style Tip

- Eyes : 12mm - Optical Half Round Acrylic Eyes (MB-01)
- Wig : (8-9) Effic Short Wig (Gray)
- Clothes 1 : Glamor Model M Size - SRoem Slim Suit Set (Black)
- Clothes 2 : All Size - Echo Fur Muffler (Gray)
- Clothes 3 : Model & MSD - Check Woollen Muffler (F - Cocoa)
- Shoes : Glamor Model - Luxury Shoes (Black)

* In Process: 30 business days after receiving full payment at least
Doll is the product which will make after order and payment.
We will not make additional doll until to receive order from our customer.
It is impossible to exchange or refund after payment.
* Eyes and wigs: If you want to specify eyes and wig, please leave memo in the comment section. :))
* Doll in the photo has make up. If you want to add make up, blush, sanding, please select option. :))


==> Glamor Model Doll - Billy Colin
* Tall : 71cm
* Circumference of Head : 23cm
* Circumference of neck : 12cm
* Circumference of chest : 29cm
* Width of shoulders : 16cm
* Circumference of waist : 22cm
* Circumference of hip : 27cm
* Lenth of "from hips to ankle : 42cm
* Lenth of "from knee to ankle : 22cm
* Foot size : 10cm
* Wrist : 7cm
* Ankle : 9cm
* thigh: 7.5cm
* Notice: Billy wears eyes in 12mm size and 14mm size together.
* Compatible SIZE

- Outfit: Model doll Male sized outfits fit well on Glamor Model Doll
but In the case of Jacket, the sleeves are a little short.
- Wig: 8-9 inches wigs fit well.
- Shoes: some shoes of Model doll male sized ones fit tightly.

* Payment method
1. Paypal - Dollmore will send you a invoice via paypal. (help@dollmore.net)
2. Eximbay (direct credit card payment)
3. Bank transfer.
- Bank name: standard chartered bank korea limited
- Account: 431-20-243375
- Recipient: lee eun young
- Bank tel: 82- 2- 521- 9252
- Bank address : standard chartered bank korea limited 1675-1
Seochodong Seochogu Seoul 137-070 Korea
Gyodaeyeok Br.
- SWT code : SCBLKRSE

* Design registration No. 2006-50002