* Special Limited Edition - LE10
* Model Doll F - Dolma Blue ; Tattoo keeley Sum - LE10
I release your grip for sometime.
I cannot feel any warm from your hands.
Your hands always reacted in a calm way to me.
Enthusiasm between us has been faded.
You look like an unknown person
who is standing outside of the window.
We have a sense of distance.
But the more distant i feel from you.
You make a heavy smile.
Eyes and Lips are showing different feeling.
Stand up
Forget the hard time and the heavy burden of last days.
----------------------------------------------------------------------
Keeley comes back with beautiful blue tattoo and normal skin body.
Hope many people love her!
* Included:
Model Doll normal tattoo body (heel feet, flat feet/ hands blushed),
Keely head in normal skin color
Eyes
Wig
Box
2 cushions
COA
- Eyes : 10mm Oval Real Type PaperWeight Glass Eyes - Green
- Wig : (8-9) Erin Curl Wig (Brown)
- Shoes : Model Doll F High Heel Shoes - Basic Shoes (Enamel Beige)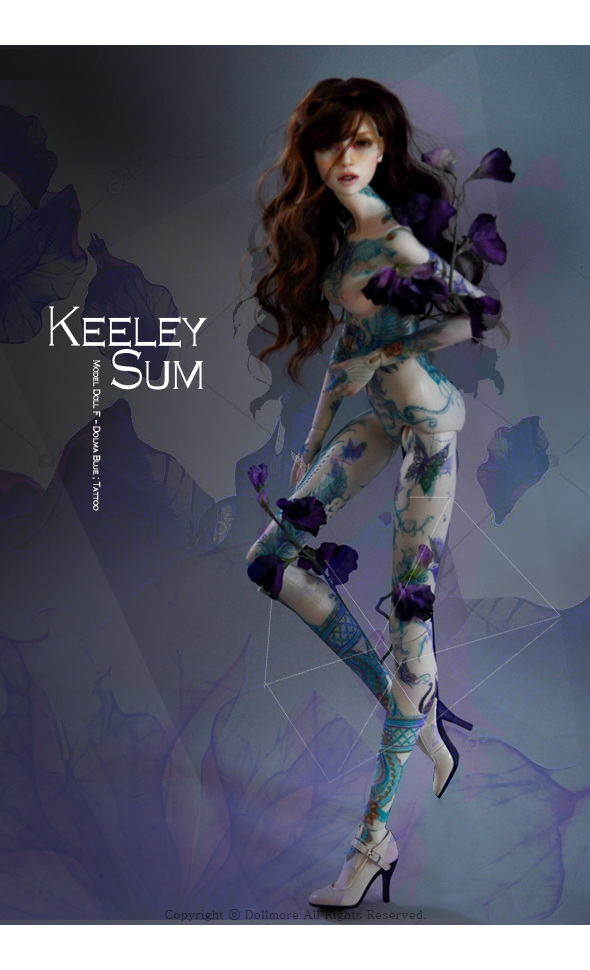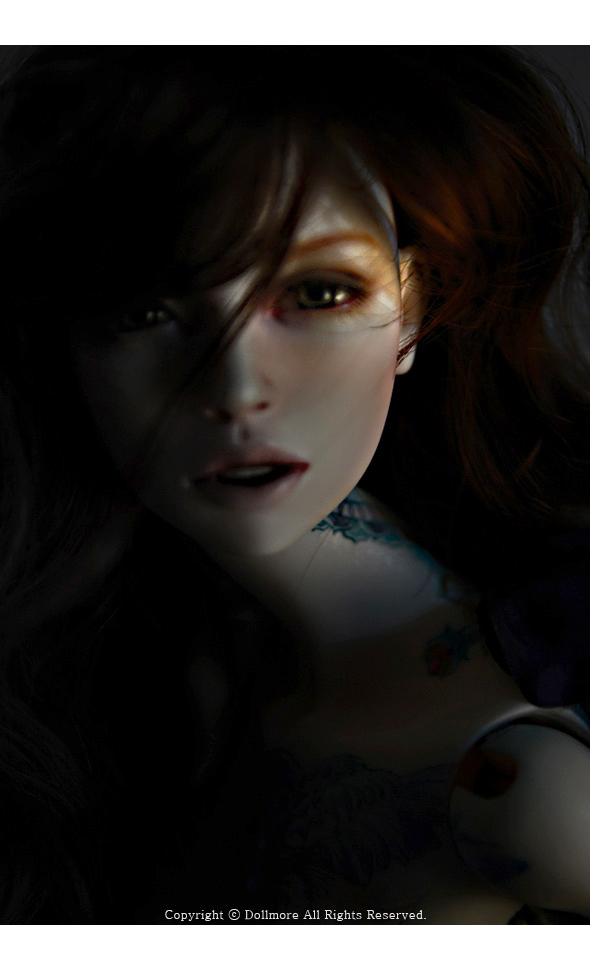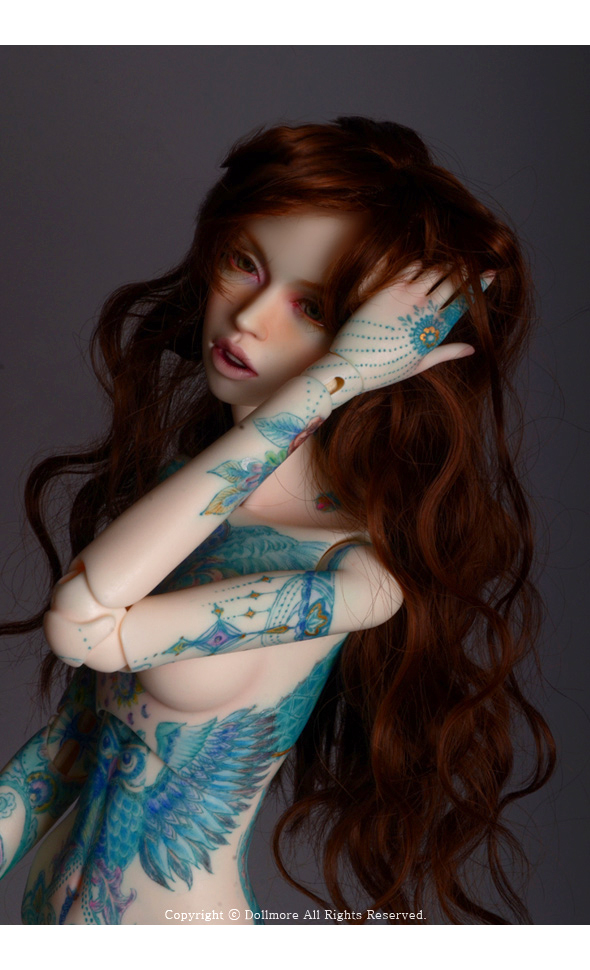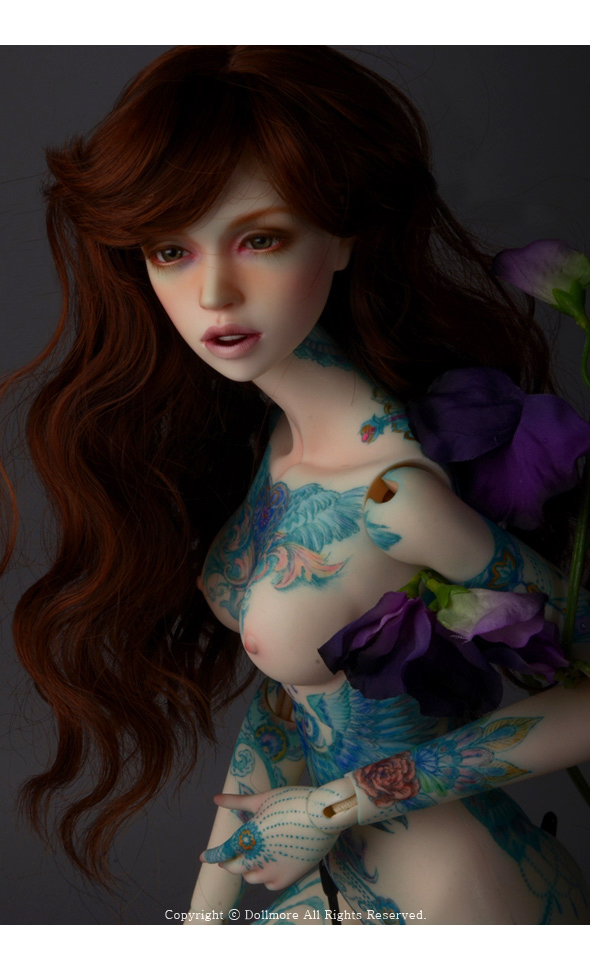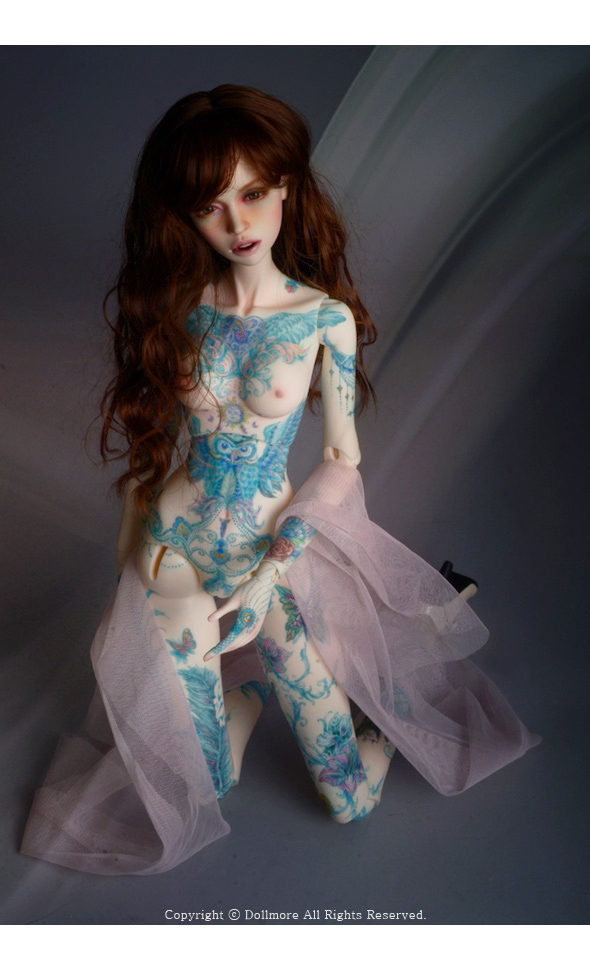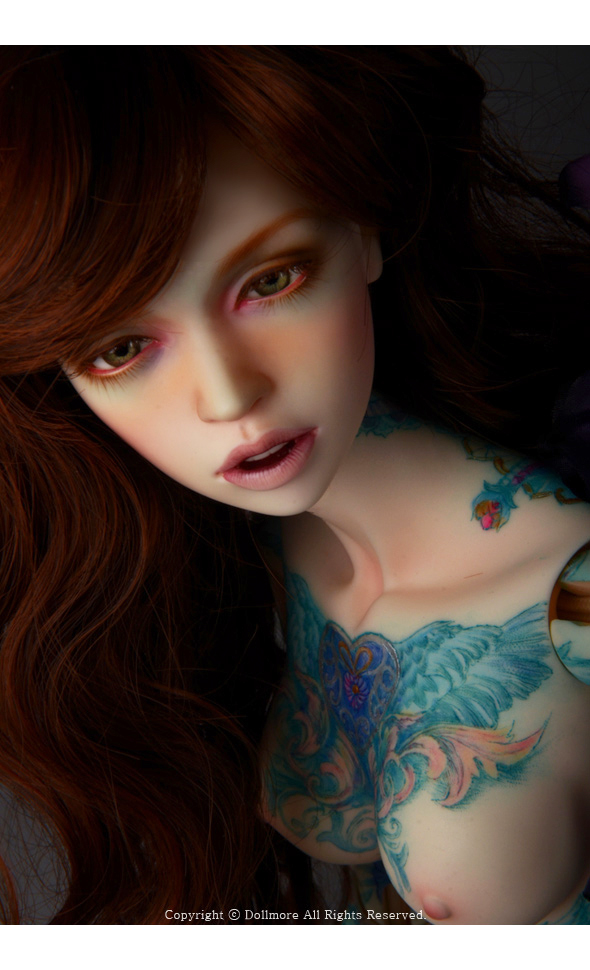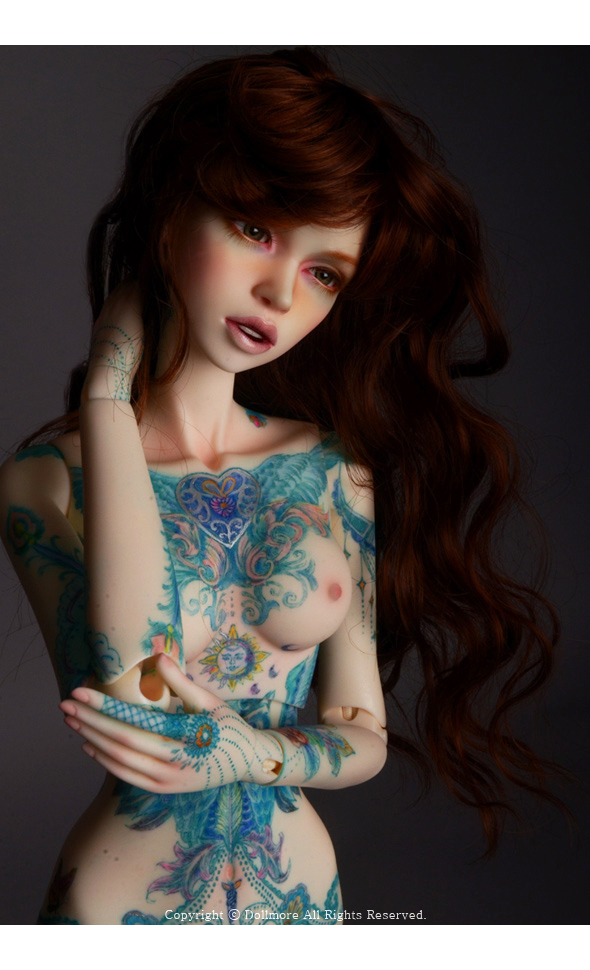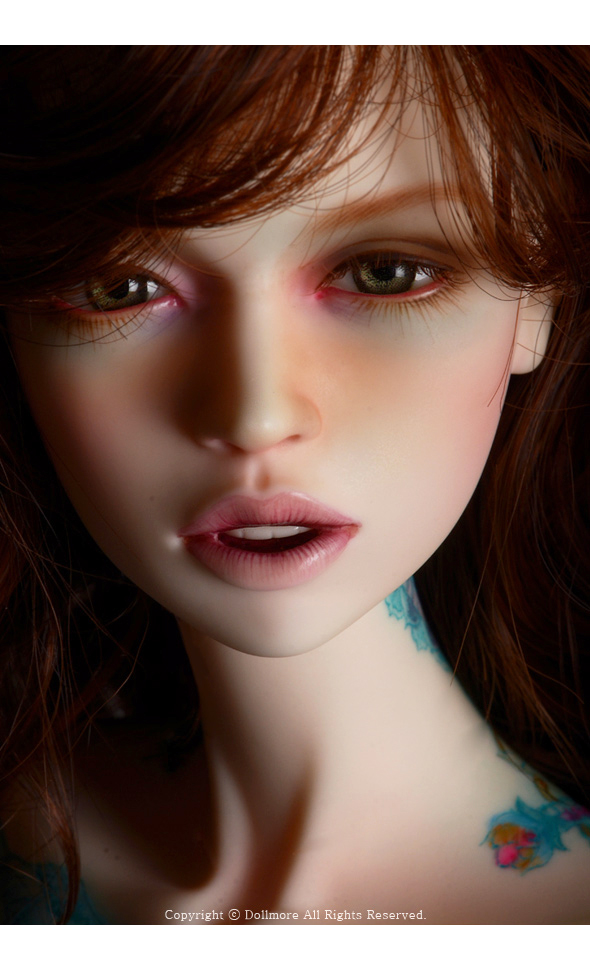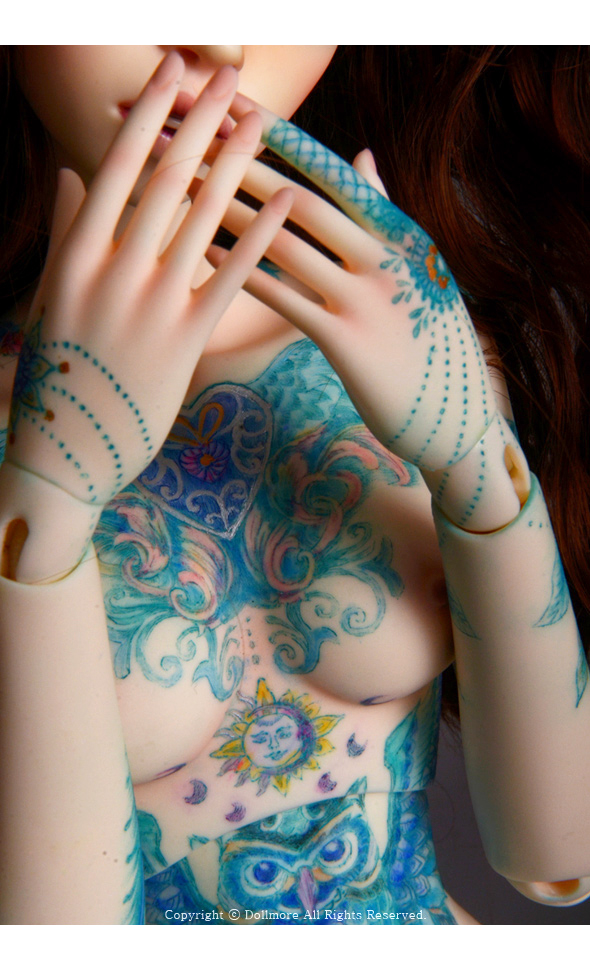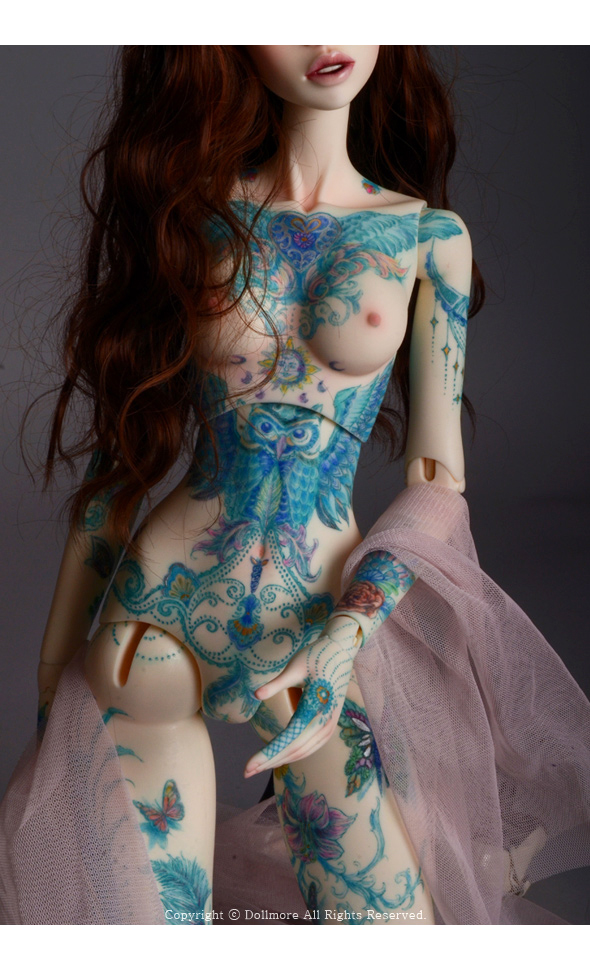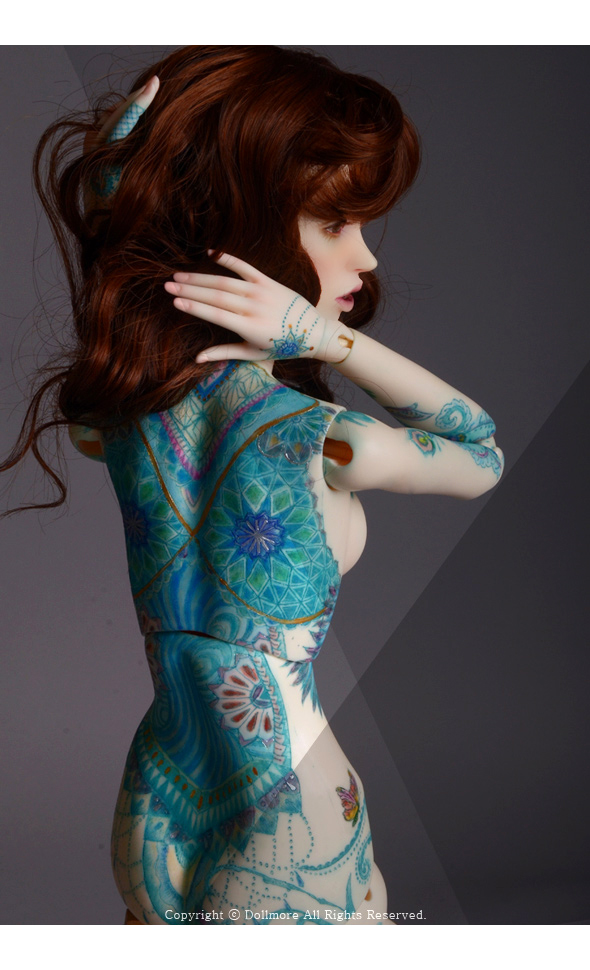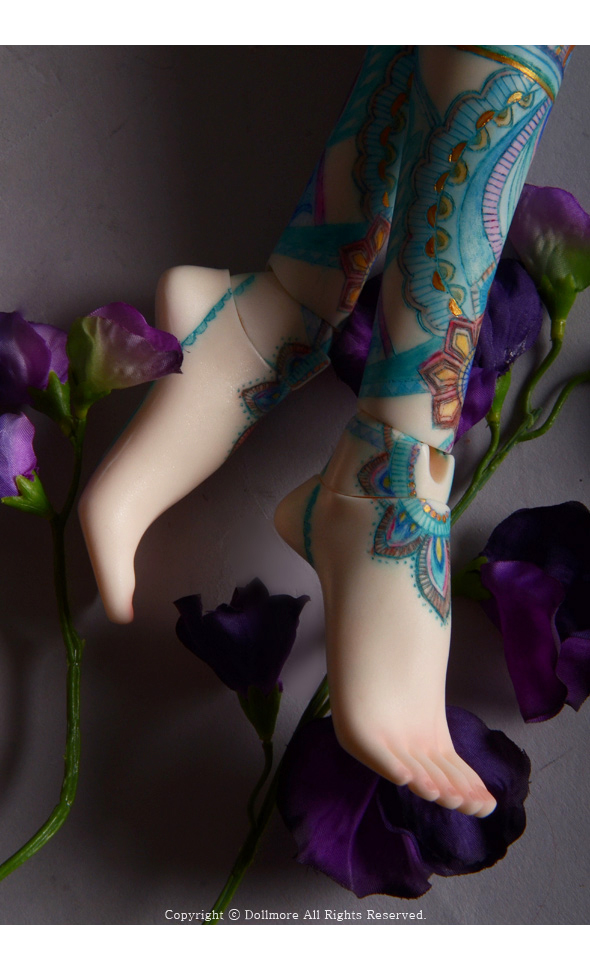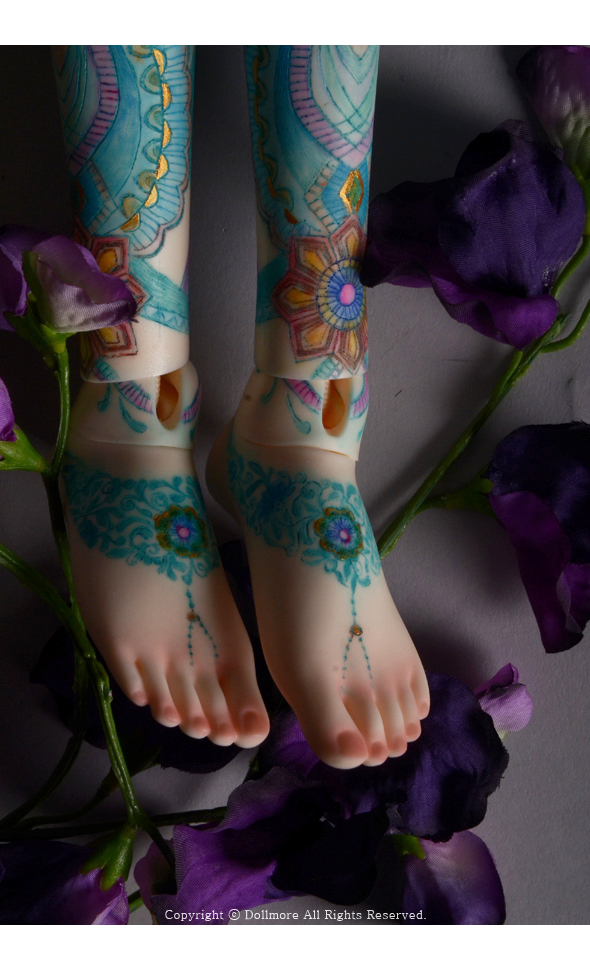 * For information about order and shipping
- As based on 'Production after order' system, your order can't be canceled or refunded, after paying.
- The shipping date may be delayed a little more on hand-made work. Seek your understanding.
- In general, It takes 30 business days at least to prepare a bjd doll.
==> Model Doll - Keeley Sum size
1. Tall : 66.5cm
2. Body length not include a head : 59.5cm
3. Length from hip to knee : 19cm
4. Length from knee to calf : 18.5cm
5. Circumference of neck : 7.7cm
6. Width of shoulders : 8.5cm
7. Circumference of chest : 25cm
8. Circumference of waist : 17.5cm
9. Circumference of hips : 28cm
10. Circumference of Wrist : 5cm
11. Length from shoulder to wrist include a wrist ball : 20cm
12. Circumference of ankle : 7cm
13. Length from hip to Heel : 39.5cm
14. Length of Foot size : 7.5cm
Payment method
1. Paypal - Dollmore will send you a invoice via paypal.^^
2. Paygate (direct credit card payment)
3. bank transfer
- Bank name: standard chartered bank korea limited
- Account: 431-20-243375
- Recipient: lee eun young
- Bank tel: 82- 2- 521- 9252
- Bank address : standard chartered bank korea limited 1675-1
Seochodong Seochogu Seoul 137-070 Korea
( Gyodaeyeok Br. )
- SWT code : SCBLKRSE

* Design registration No. 2006-50002