* Bebe Doll Girl - kitty' Kitchen : Anjou - LE10
* Special Limited Edition - LE10
Dip small cat's hands in white flour
Breathe white flour to make a cute hoppang
Rub backs of yellow cat
to let cat make gorong gorong voice
Suddently, that cat open it's eyes to see me silently
I fall in love with cat's yellow eyes
You are the most cute eyes with yellow eyes
I embrace this cute and fat cat .
You are my true love, my fat cat.
* Included: head ( makeup)&Body( body assembled, 2 pair of hands parts), eyes, costume set, shoes, COA, doll box, 2 cushions
* Costume Set: animal ear hat, long dress, apron, stockings
* Eyes : 12mm - Optical Half Round Acrylic Eyes (SE-10)
* Wig : (5) Sayomi Mohair Wig (Carrot)
* Shoes : Banji Size - Flower low shoes (Black)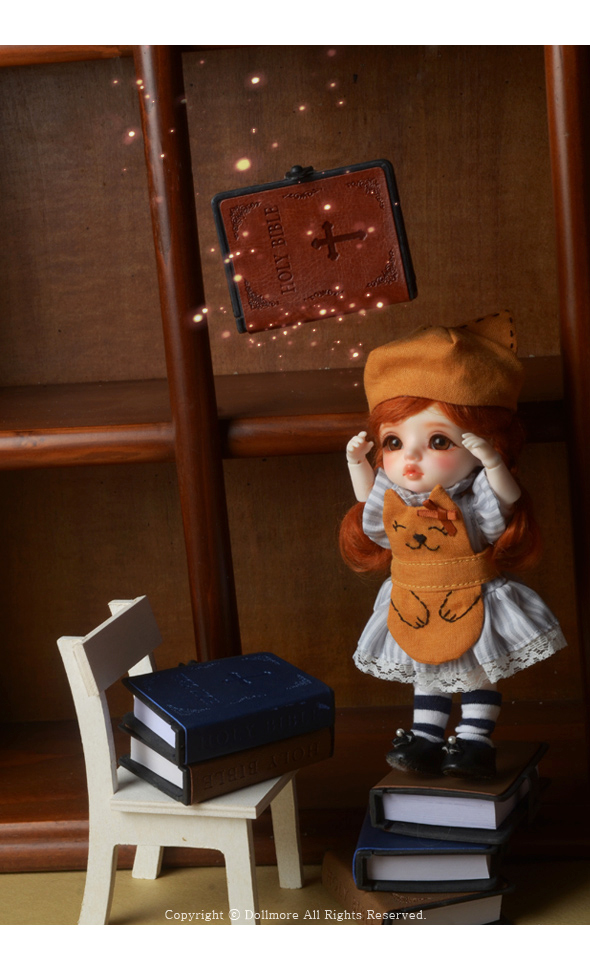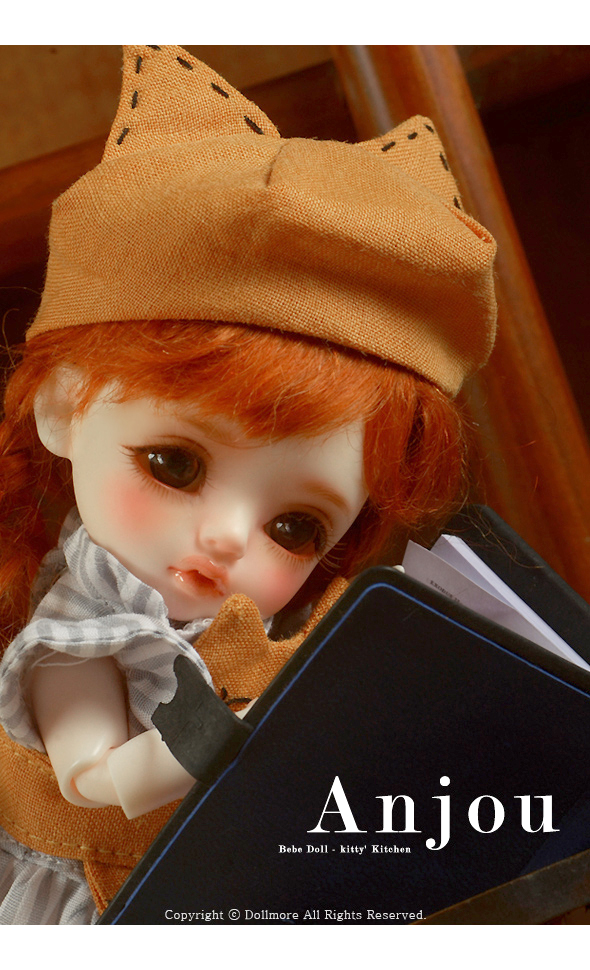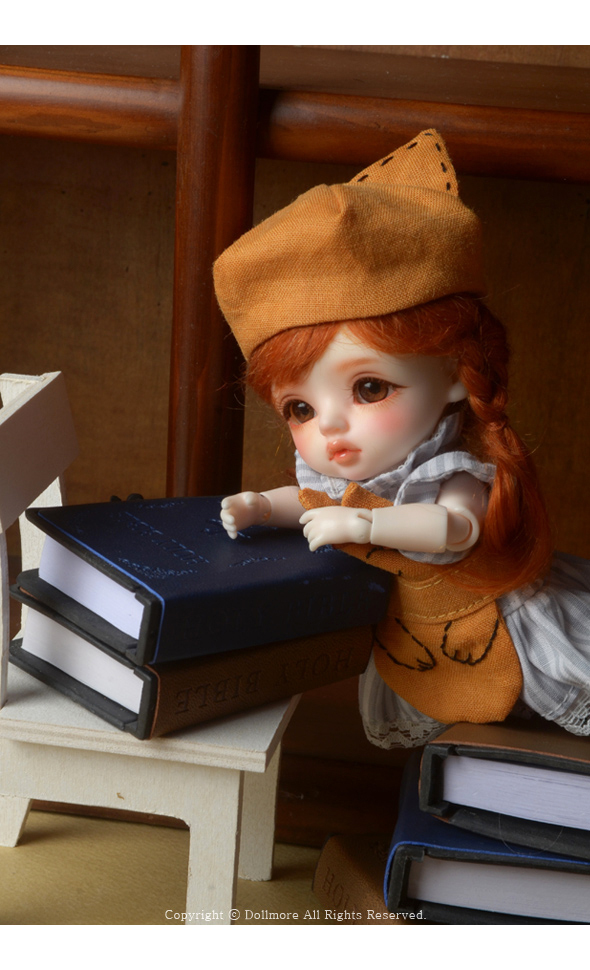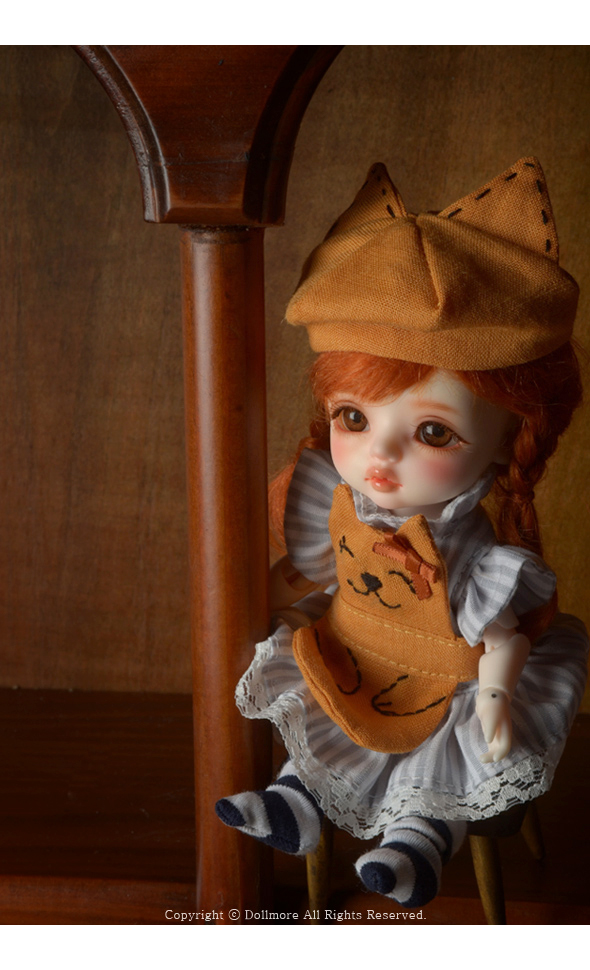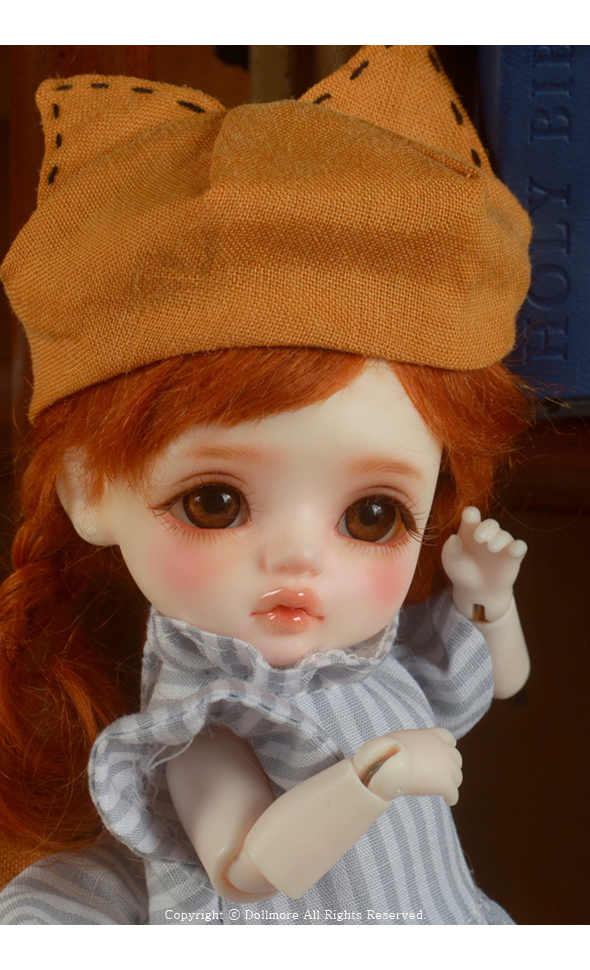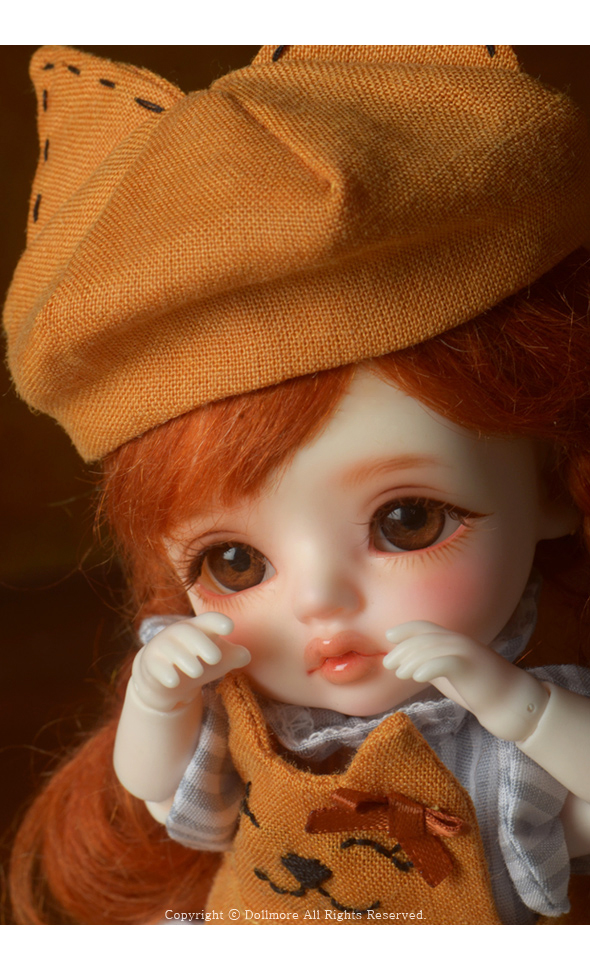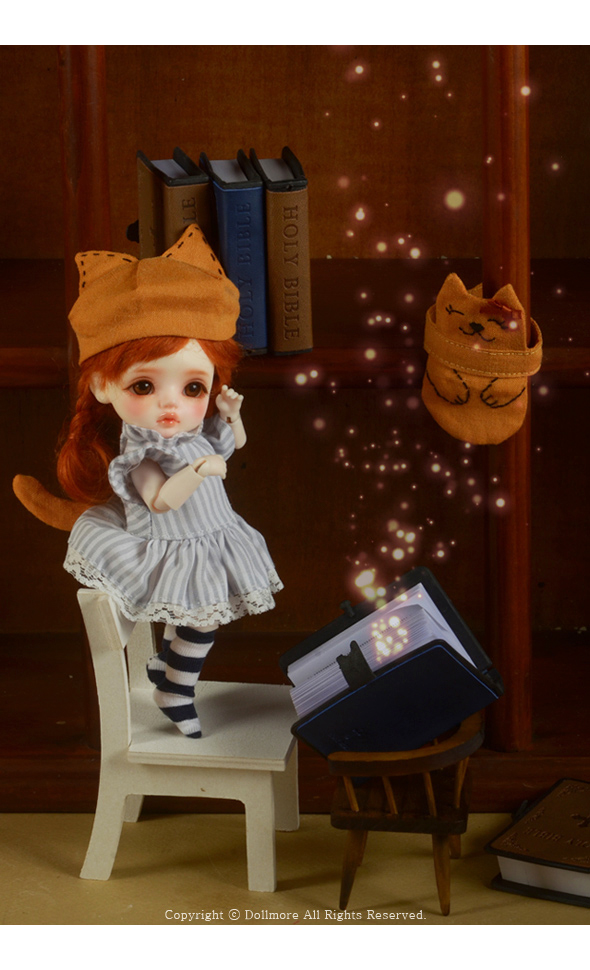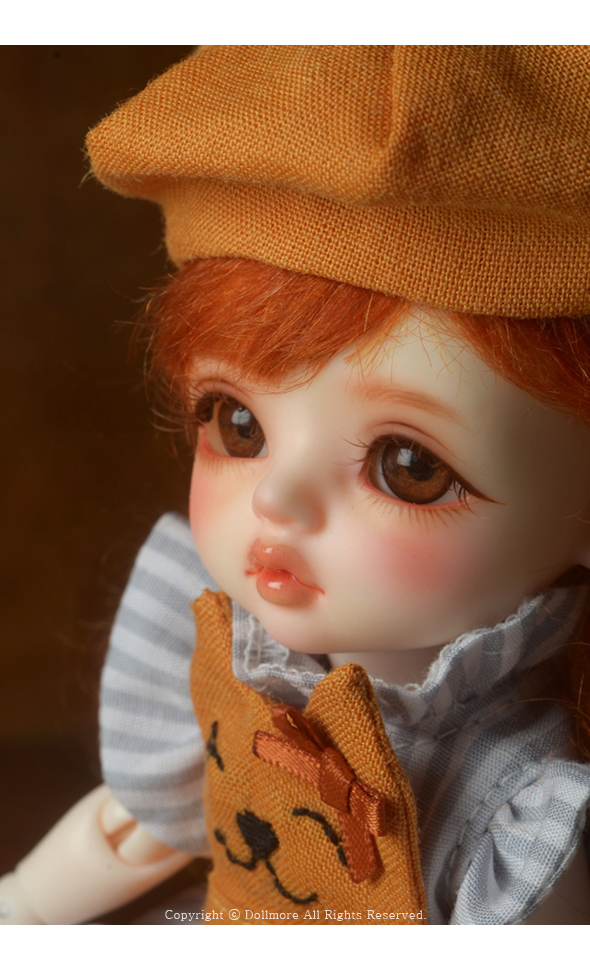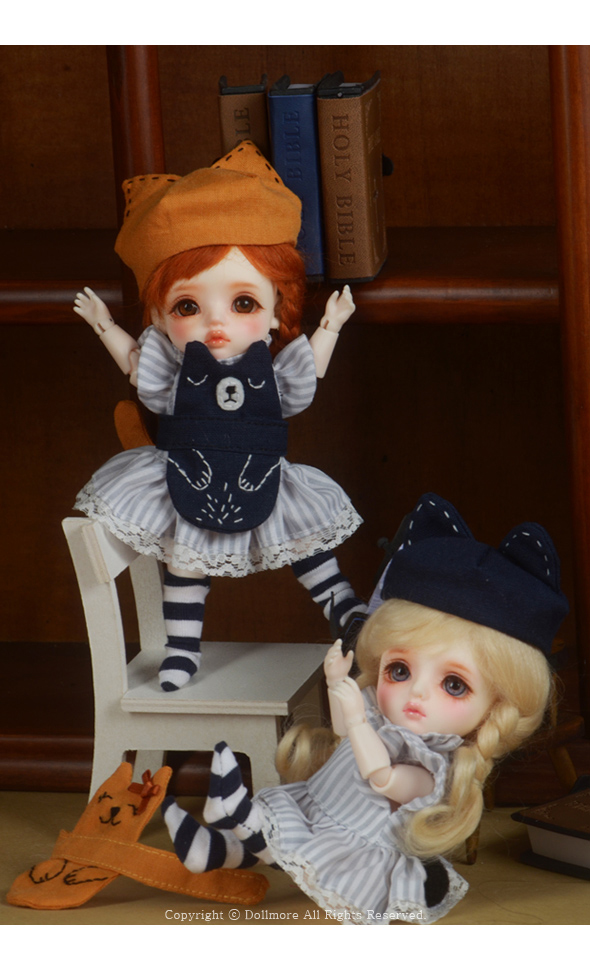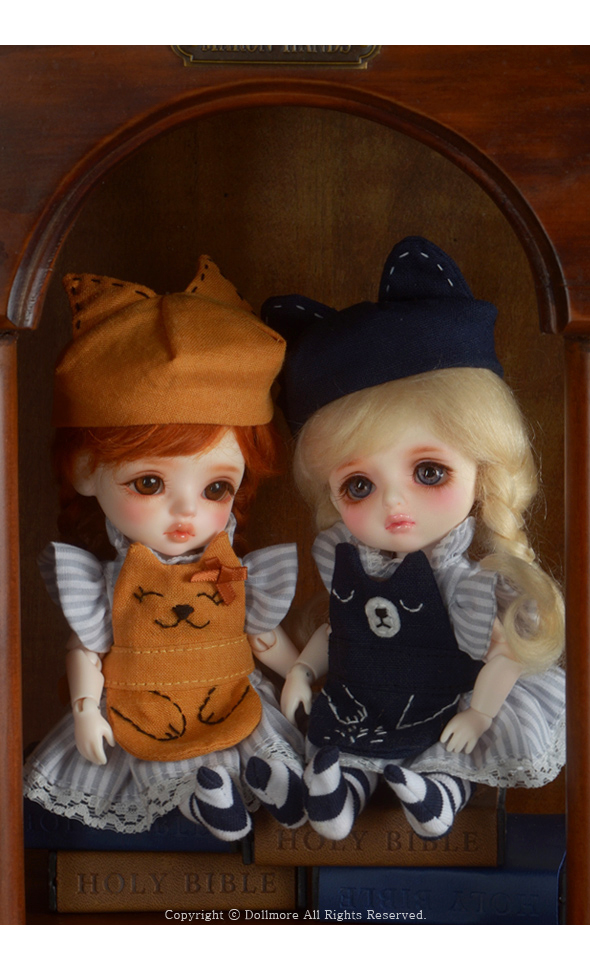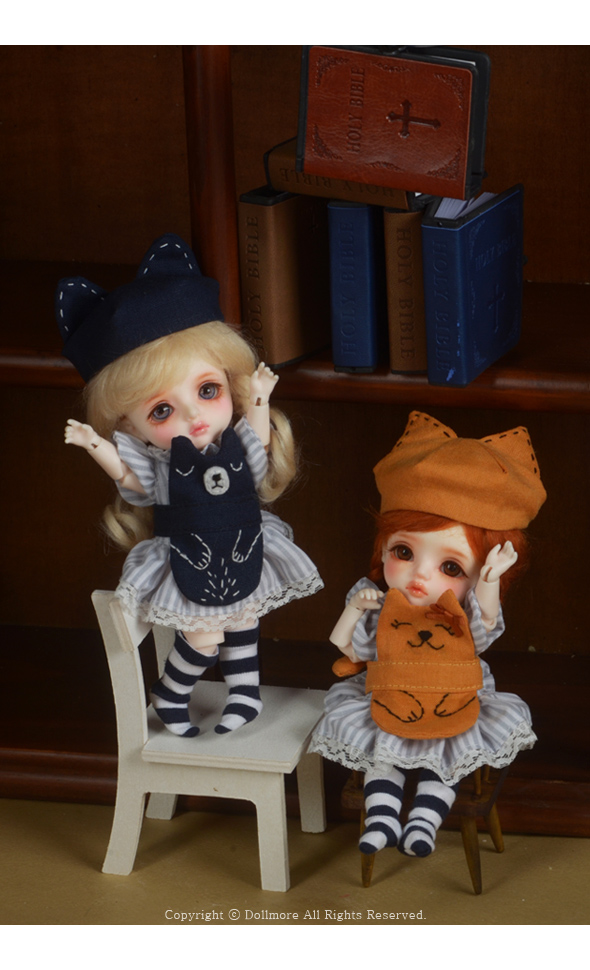 * We will ship 2 pair of hands set when we ship sweety doll to you.
You are able to exchange hands parts for the doll like the method of following photo.
Pull out hands slightly and exchange new hands parts using S-hook.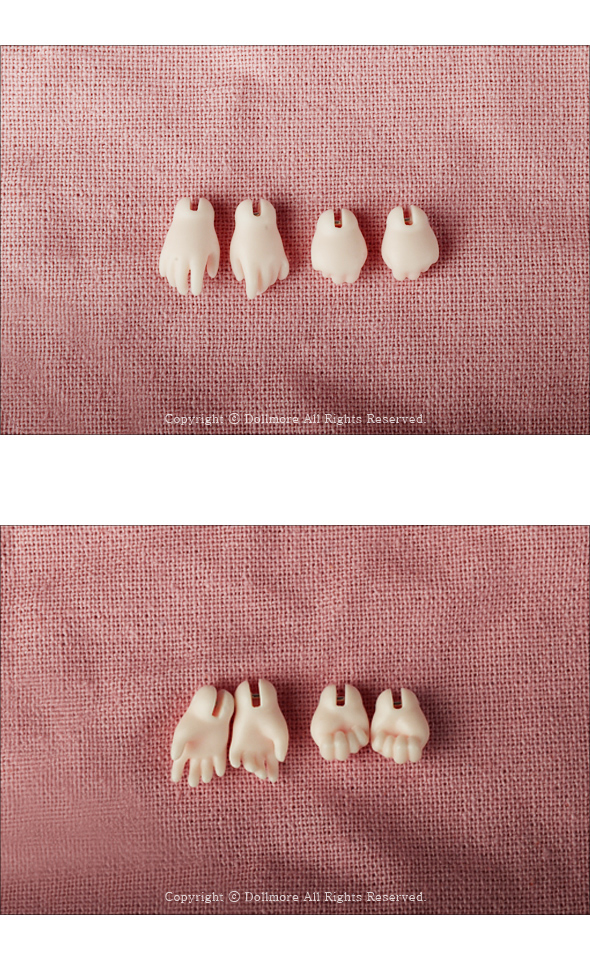 * Purchase of this doll is final.
It is impossible to cancel or exchange after we start to make dolls.
* Information about order and shipment
- As based on 'Production after order' system, your order can't be canceled, after paying.
- The shipping date may be delayed a little more on hand-made work. Seek your understanding.
- In general, It takes about 80 days or a little longer days to make a ball jointed doll.


* Bebe Doll Body Size
----------------------------------------------------------
* Eye size : 12mm (Diameter)
* Tall : 14.5cm
* Circumference of Head : 14cm
* Circumference of neck : 4.5cm
* Width of shoulders : 2.7cm
* Circumference of chest : 8cm
* Length from shoulder to wrist include a wrist ball : 4cm
* Circumference of Wrist : 2.5cm
* Circumference of waist : 9cm
* Circumference of hips : 10cm
* Lenth of "from hips to ankle" : 5cm
* Lenth of "from knee to ankle" : 2cm
* Circumference of ankle : 3.5cm ( Foot Width : 1cm)
* Foot size : 2cm
* Weight : 75g
----------------------------------------------------------
* Size Compatible
* Clothes Size: This doll wears same clothes as Pocket size dolls, latti size dolls with 15cm(6 inch) high.
* Shoes: This doll wears same shoes as blythe, 12" fashion doll and pocket size dolls.
* Design Register: 2006-50002