* Special Limited Edition - LE8
* Dollpire Kid Boy - Eternal Smile : Pado - LE8
I belive that my smile face is always beautiful.
Someday, i cry silently.
You gave me a choice at that time.
You are able to be a child forever, are you like it?
You are able to be smile forever, are you like it?
I look like a clown even dressing like a prince.
I look like a happy child even my heart is broken
My body and my soul stayed together before.
We were good friends at that time.
However, we lose each other now.
But we look each other but cannot cry now.
My eyes forget how to make tear now.
* Included: Pado head(Make-up, normal skin), Dollmore Kids Body ( Dollpire hands parts), Eyes, Wig, Costume Set, Box, 2 Cushions, COA

* Costume Set : Jacket, Vest, Blouse, Pants, Socks

* Eyes : ( Random eyes) 14mm Solid Glass Doll Eyes - PW39(W)
* Wig : (7-8) Macaroon Short Cut Wig (Black)
* Shoes : MSD & Fashion doll M Size - Basic Walker (Black)
* Eyelashes: 3118-9(Black)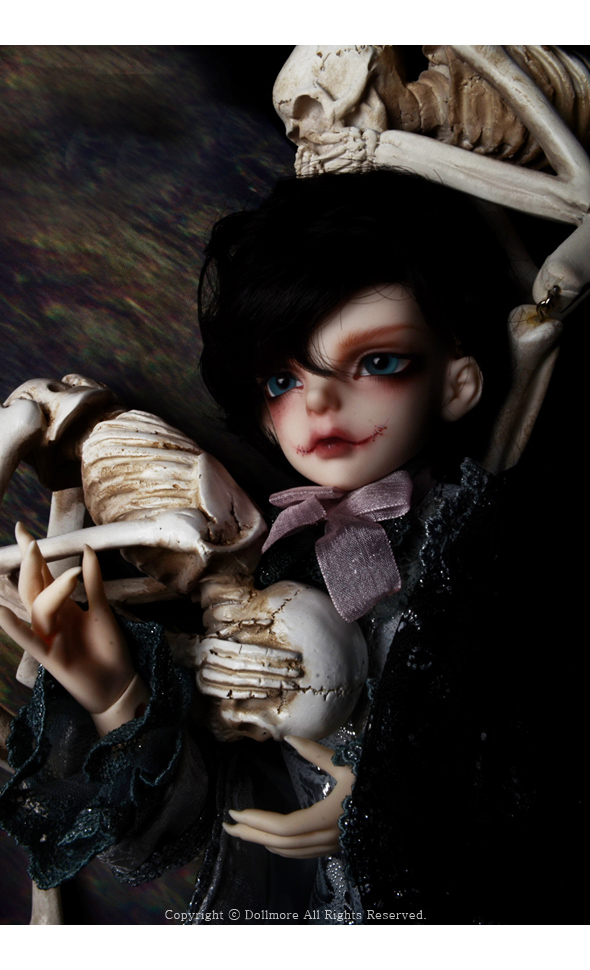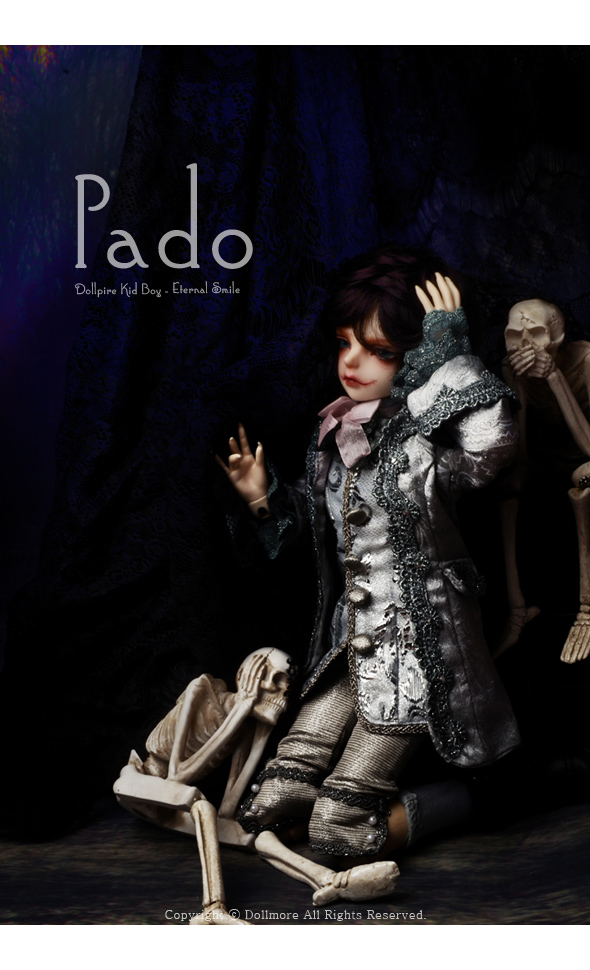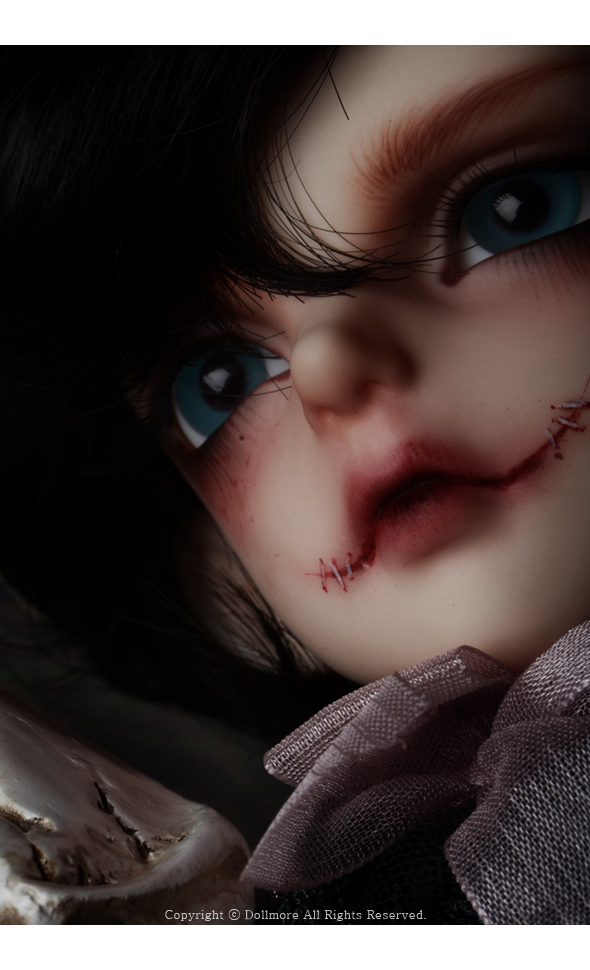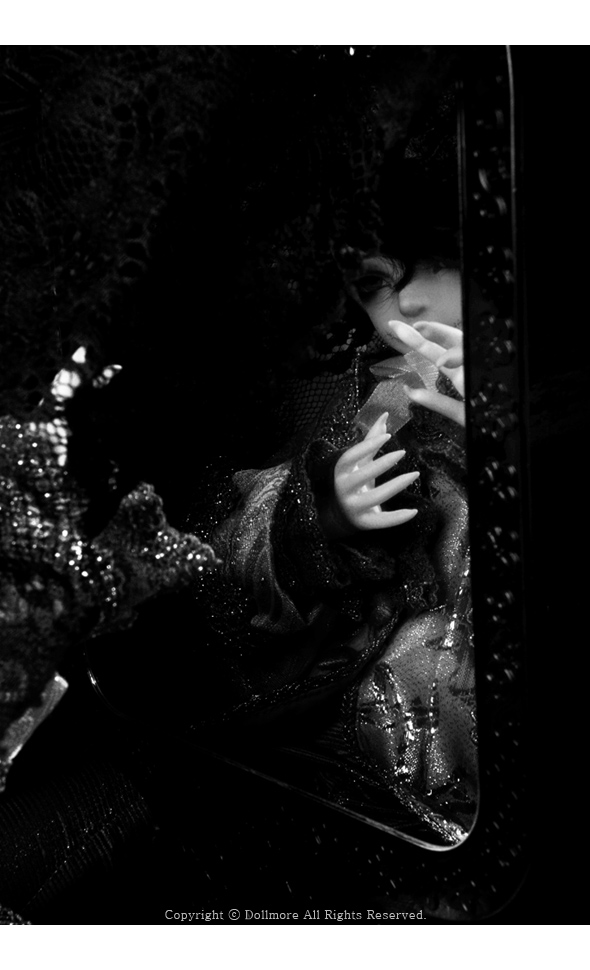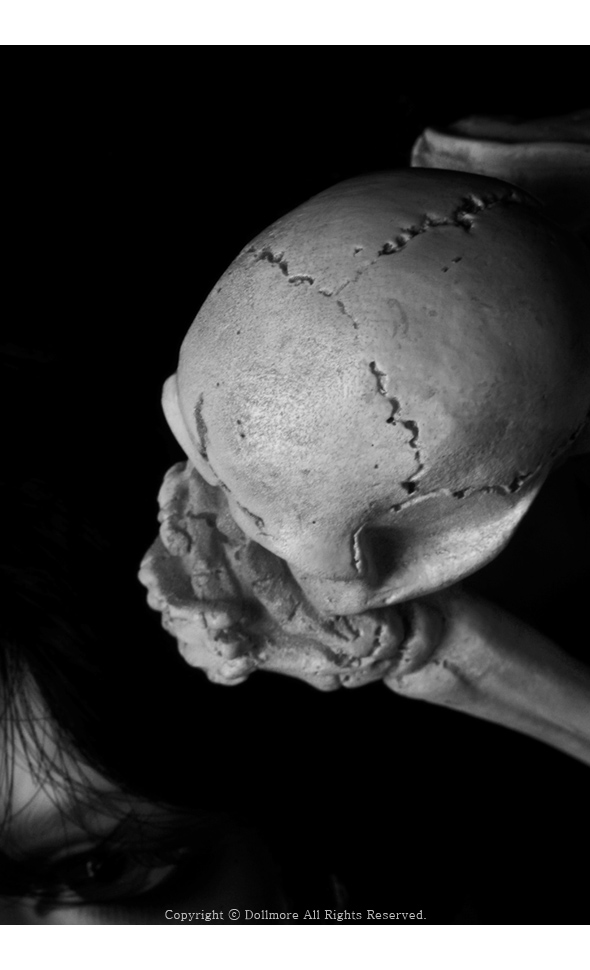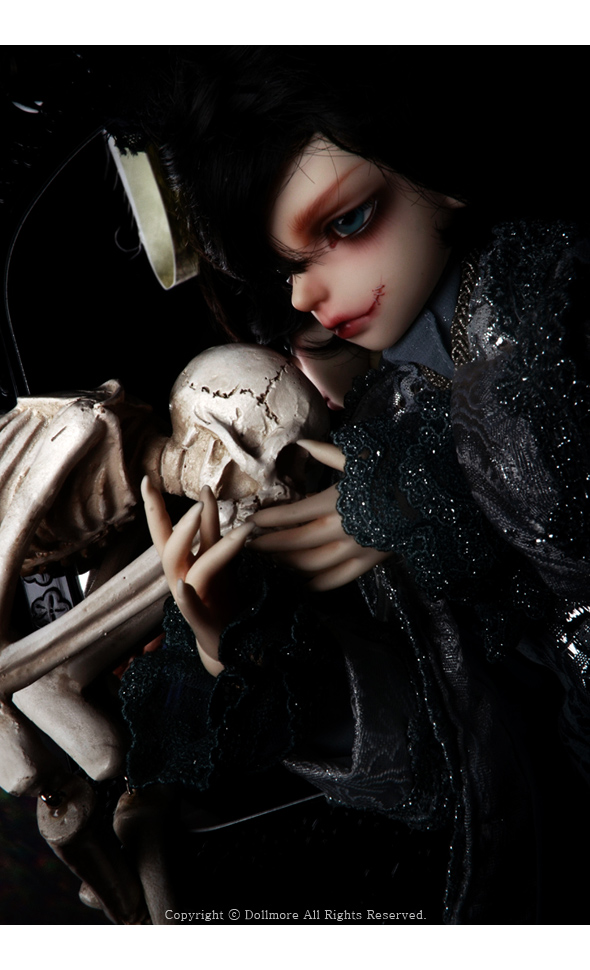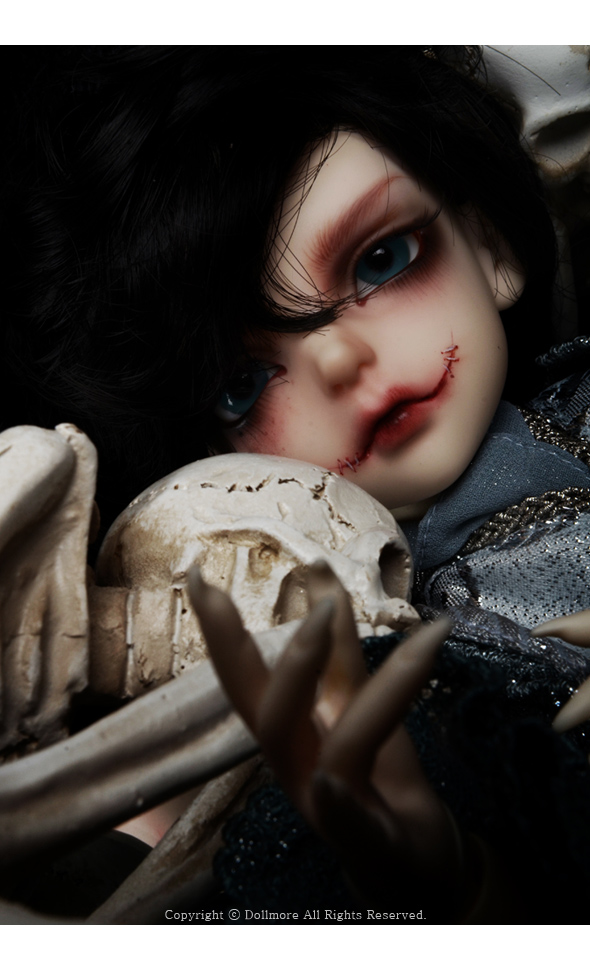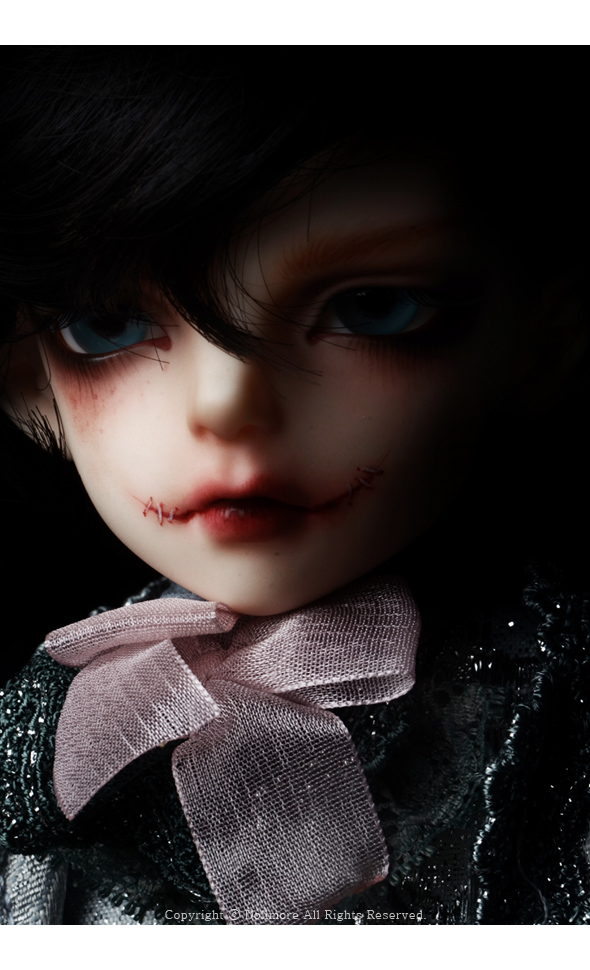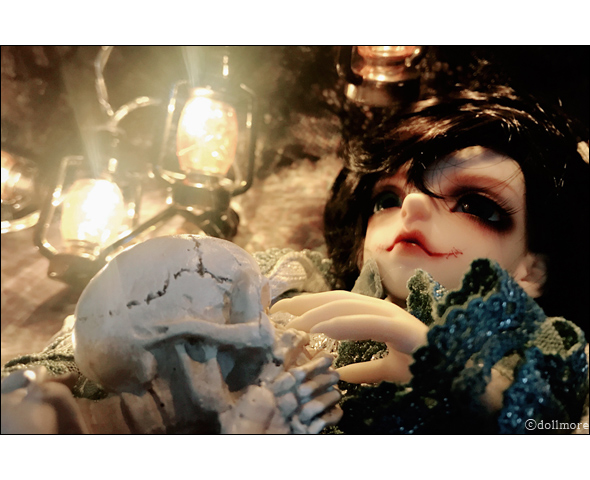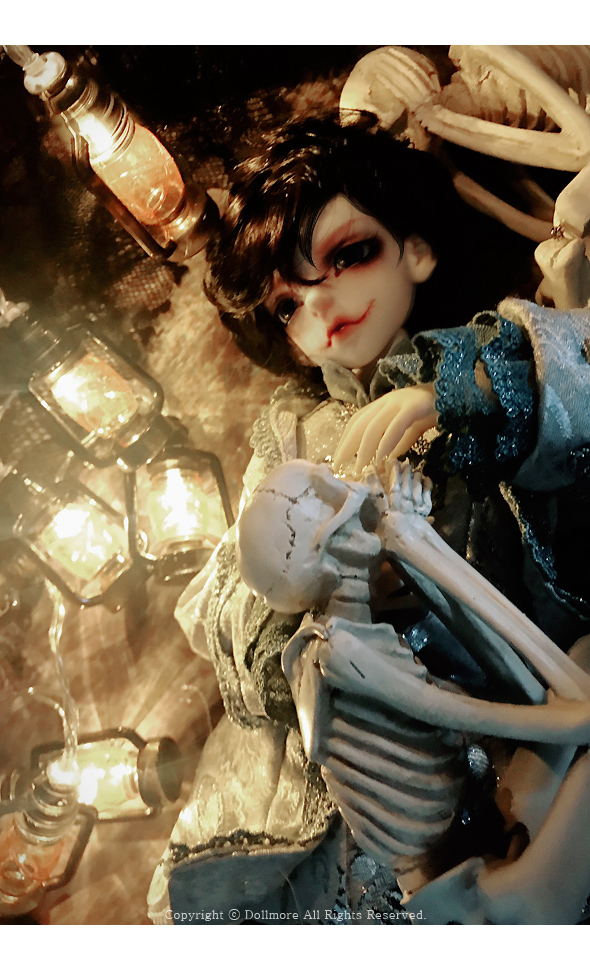 << order and shipping info >>
1. from order to shipping : order -> payment -> production/shipping
so, you can't cancel or return goods becase of order production system.
2. By starting from payment (not order date), it will be shipped in turns.

* Kid Pado body Size
- Height: 43.5cm (equal to 17inch)
- Head:18.7cm (fits well to 7-8 inch wig)
- Eyes: 14mm
- Neck: 7.6cm
- Bust: 18cm
- Shoulder : 6.5cm
- Weist:15.5cm
- Hip: 18.5cm
- Foot : 6.0cm
* Payment method
1. Paypal: help@dollmore.net
2. Eximbay (direct credit card payment)
3. Bank transfer.
- Bank name: standard chartered bank korea limited
- Account: 431-20-243375
- Recipient: lee eun young
- Bank tel: 82- 2- 521- 9252
- Bank address : standard chartered bank korea limited 1675-1
Seochodong Seochogu Seoul 137-070 Korea
( Gyodaeyeok Br. )
- SWT code : SCBLKRSE
* Design application No. 2006-50002
* Design registration No. 0462757