* Special Limited Edition - LE10
* Illua Doll - Be In Sorrow Daish - LE10

==================================================================
I step on the road covering with black snow
I walk in the silent street
It seems to hear sigh of the black snow.
You disappeared forever.
I cannot see you again.
It is hard to remember your face like an old faded photos.
However, i can still remember your voice.
Someone left
Someone remained
Someone has been forget
Someone is in a way to forget
My black tears fall down to the snow road
and left a stain to show all painfull things in my heart.

==================================================================
Daish looks so sorrow.
Hope you share love with her.
* Included: Normal body, Daish head(Make-up), Eyes, Wig, Clothes Set, Shoes, 2 Cushions, COA, Doll Box,

* Costume Set : Dress, Inner Dress, Stockings, shawl

* Eyes : 14mm Solid Glass Doll Eyes - PW04(B)
* Wig : (8-9) Absolute Bang wig (Black)
* Shoes : Illua Doll Shoes - Basic Girl Shoes (Black)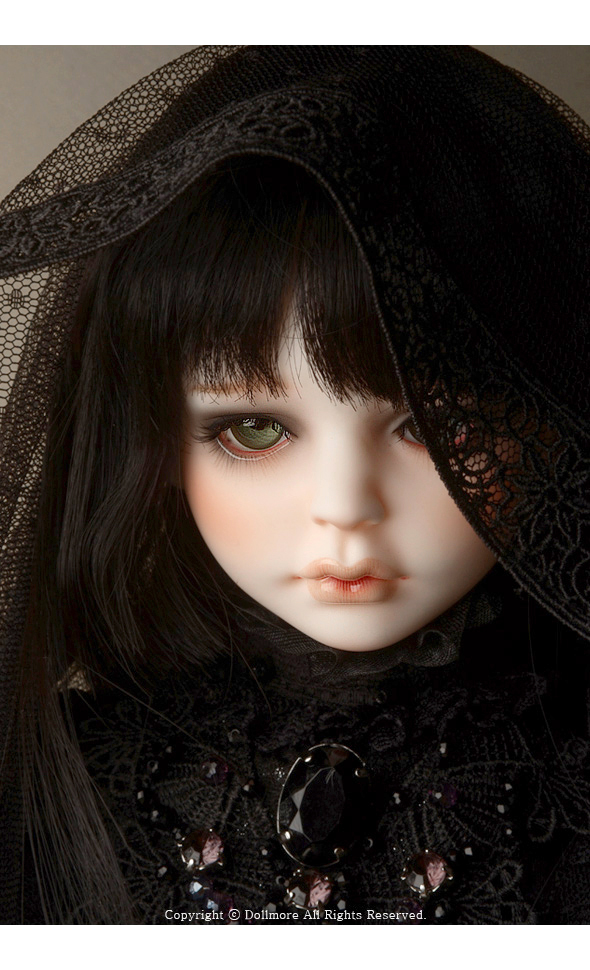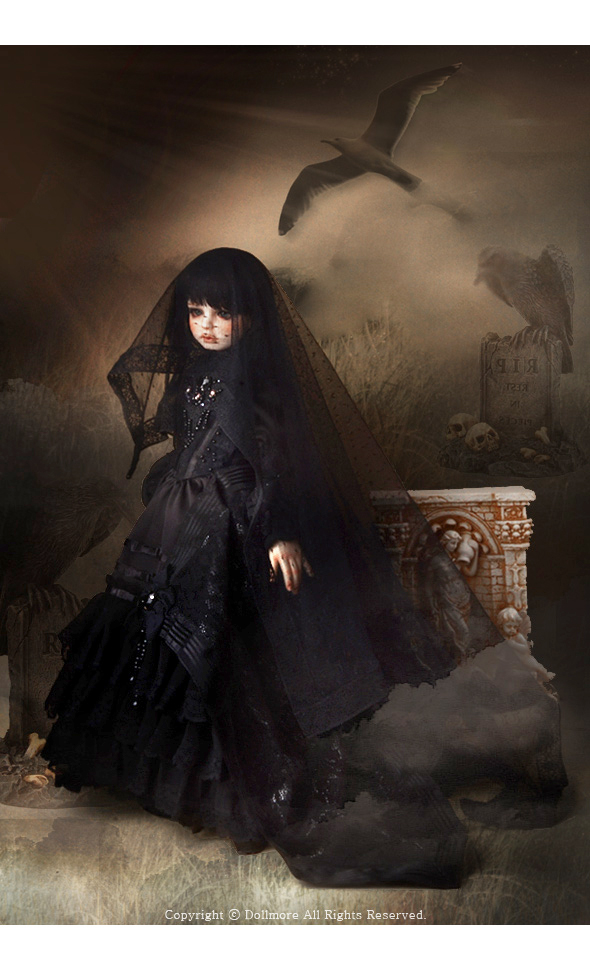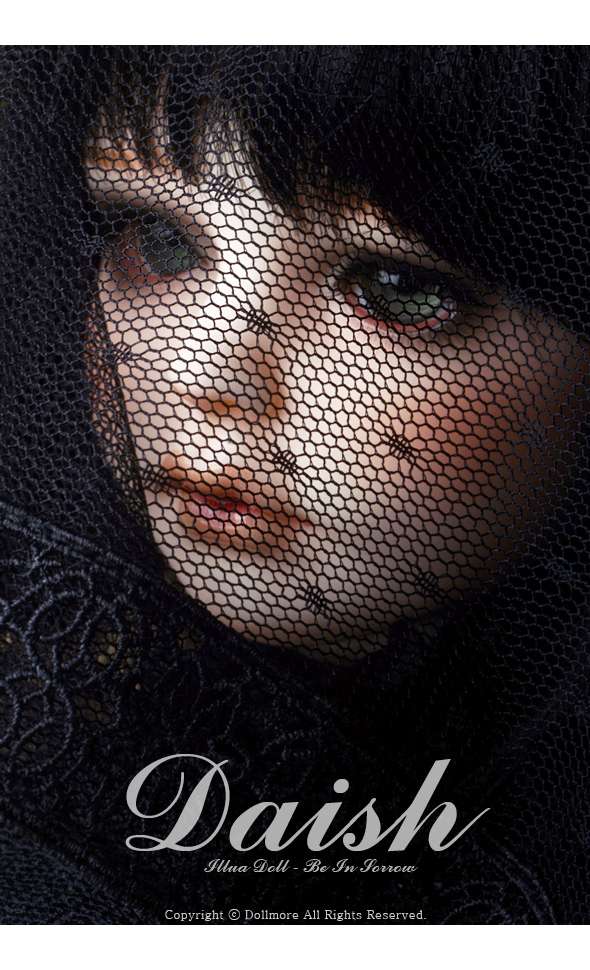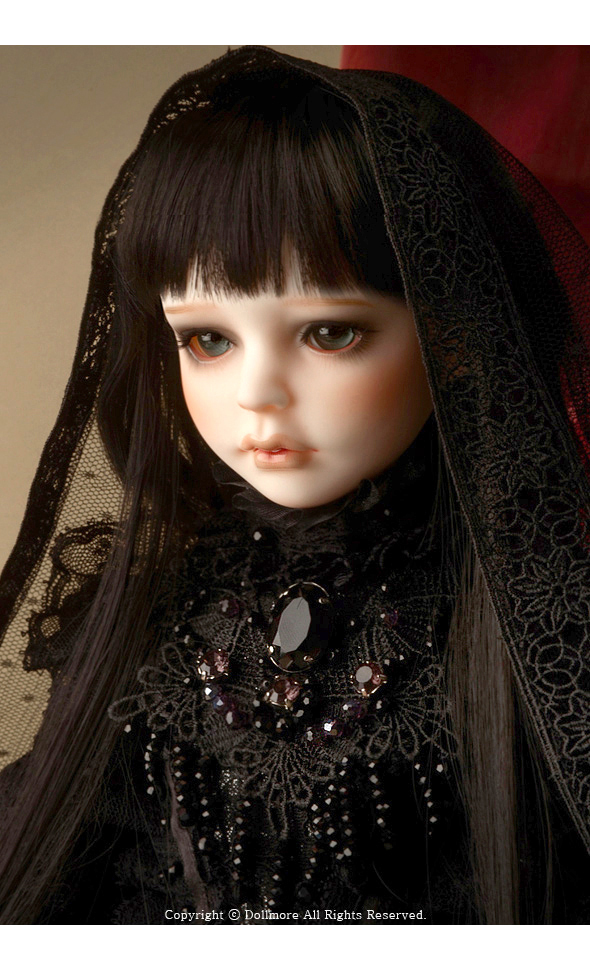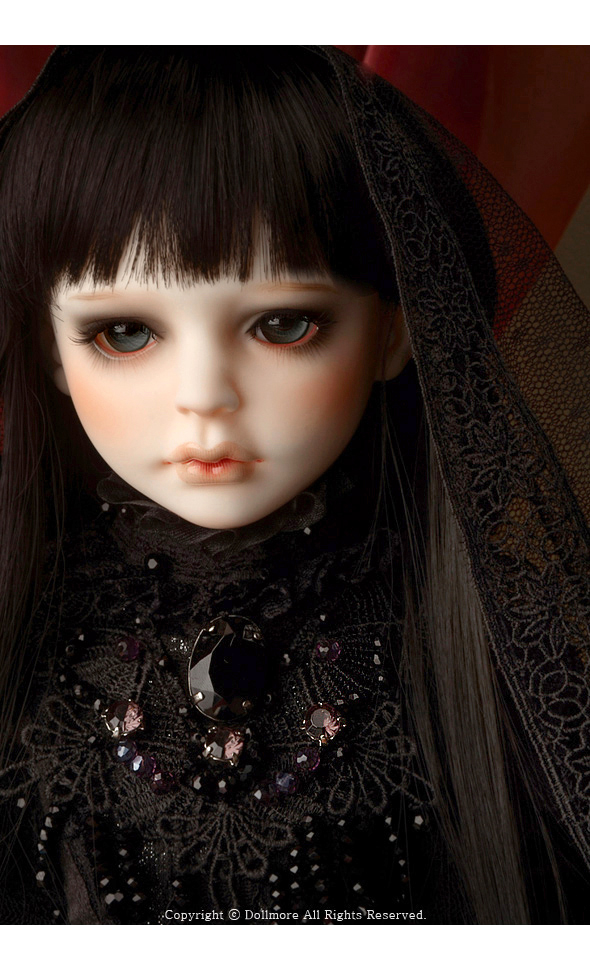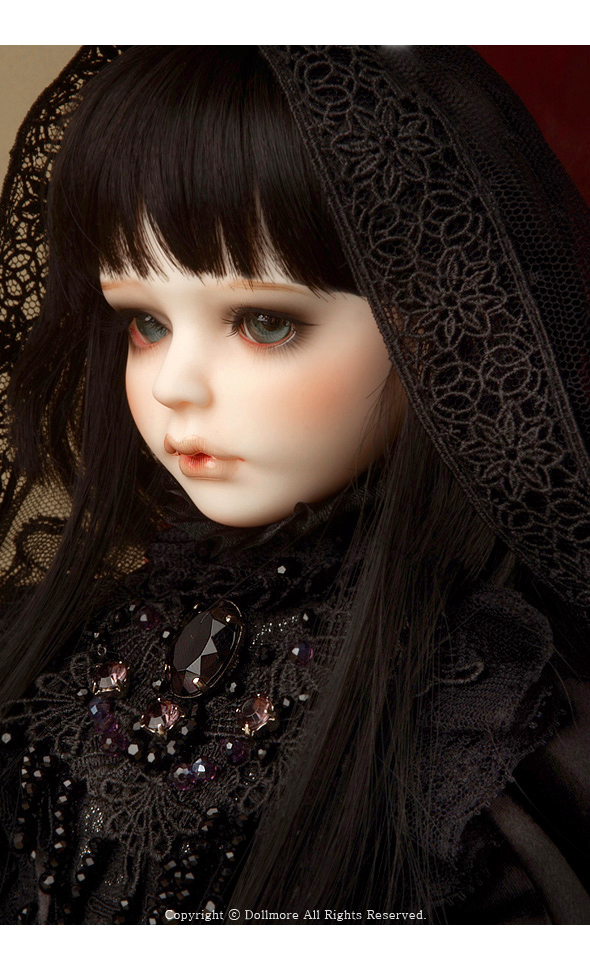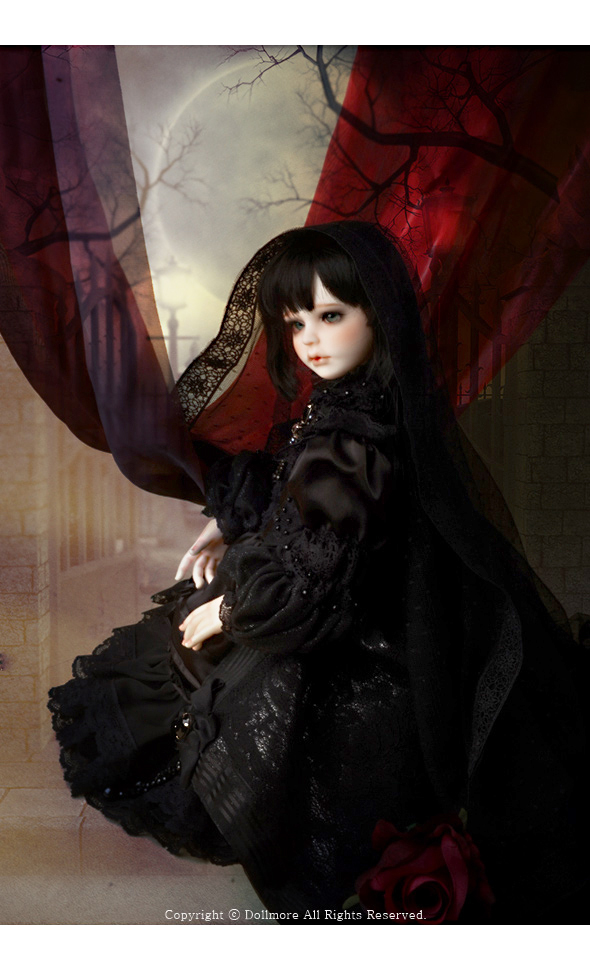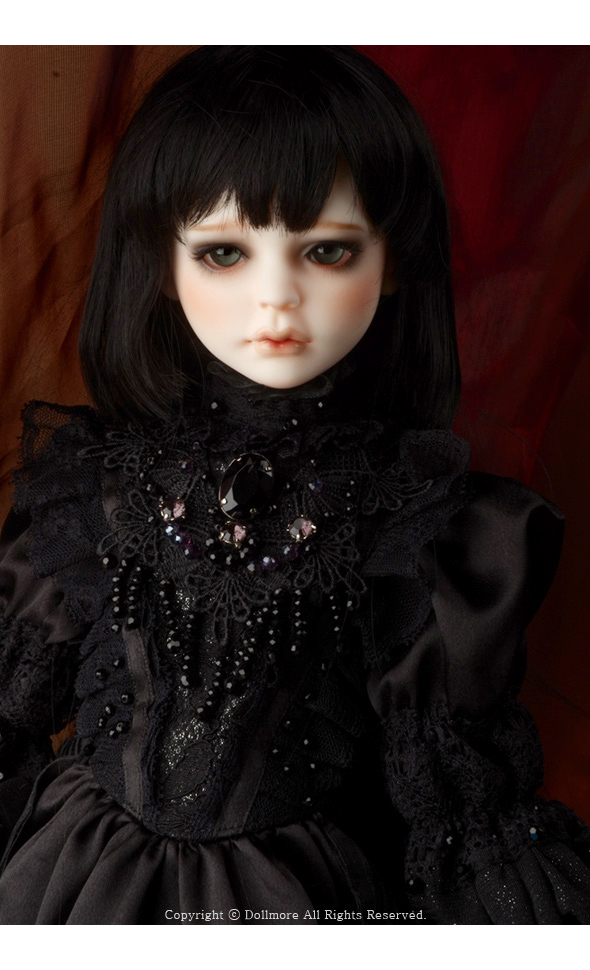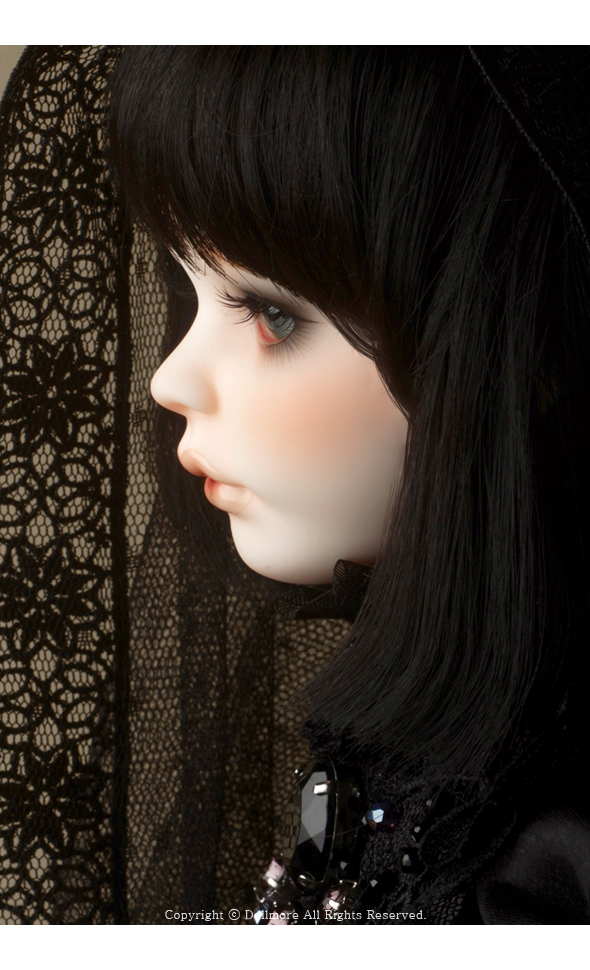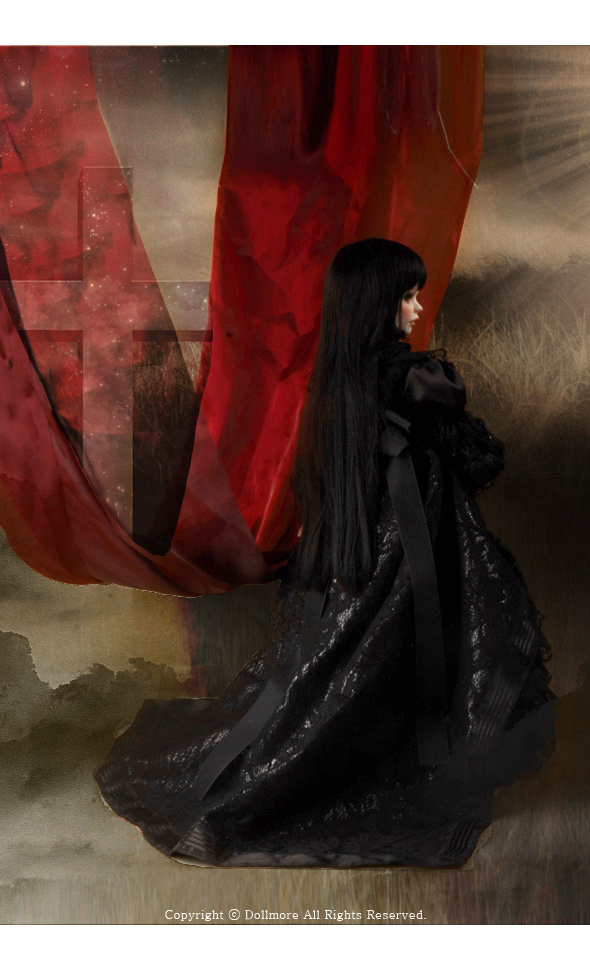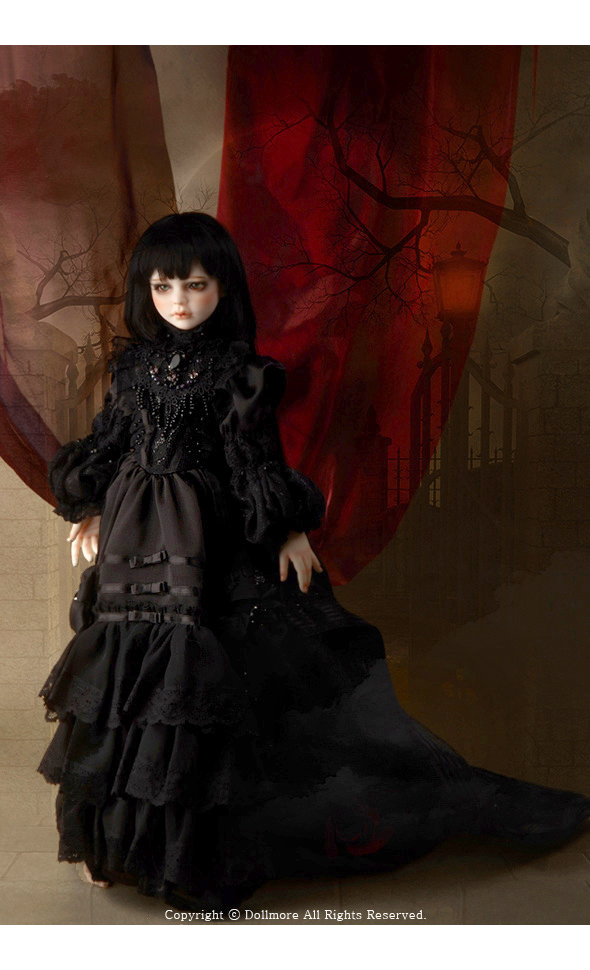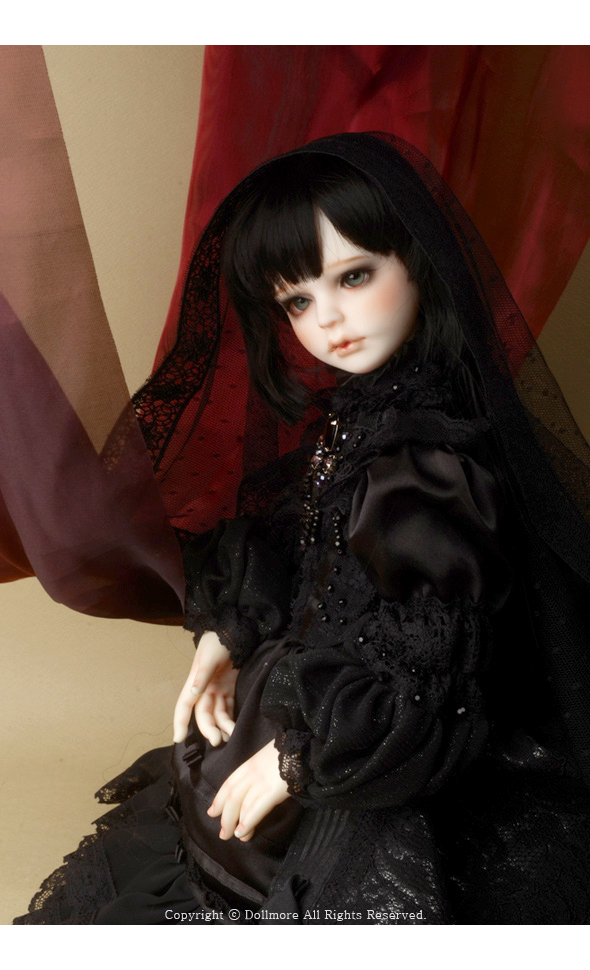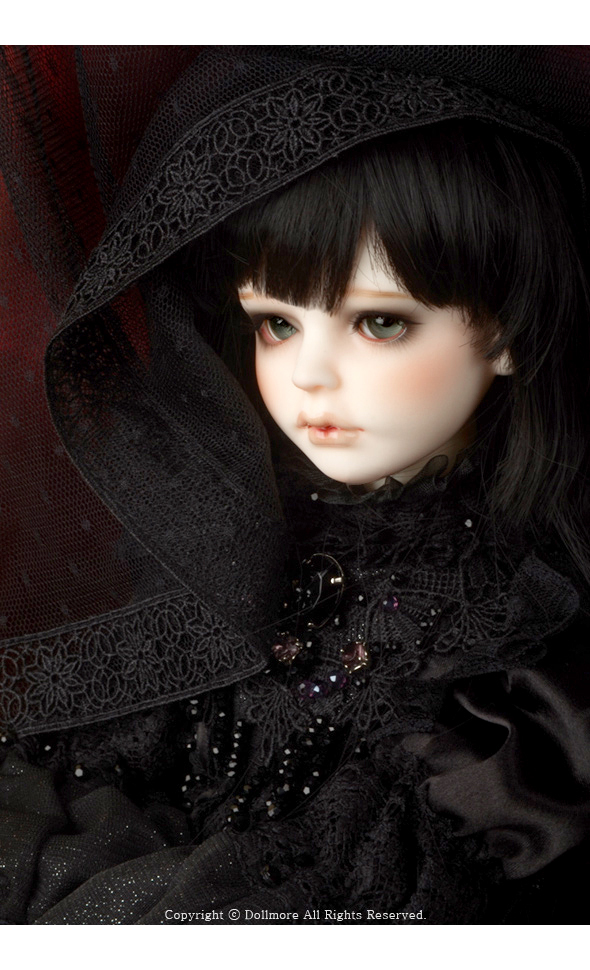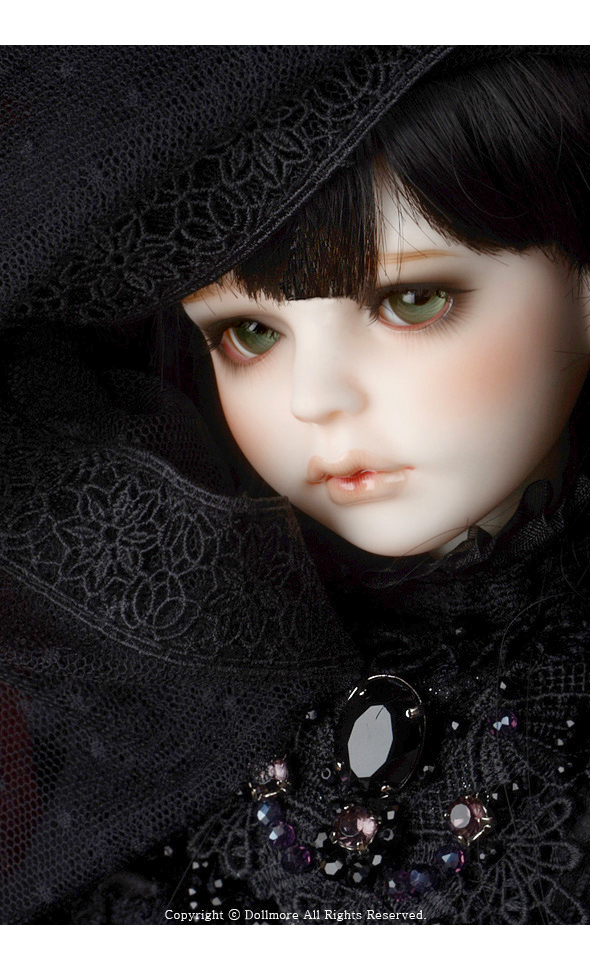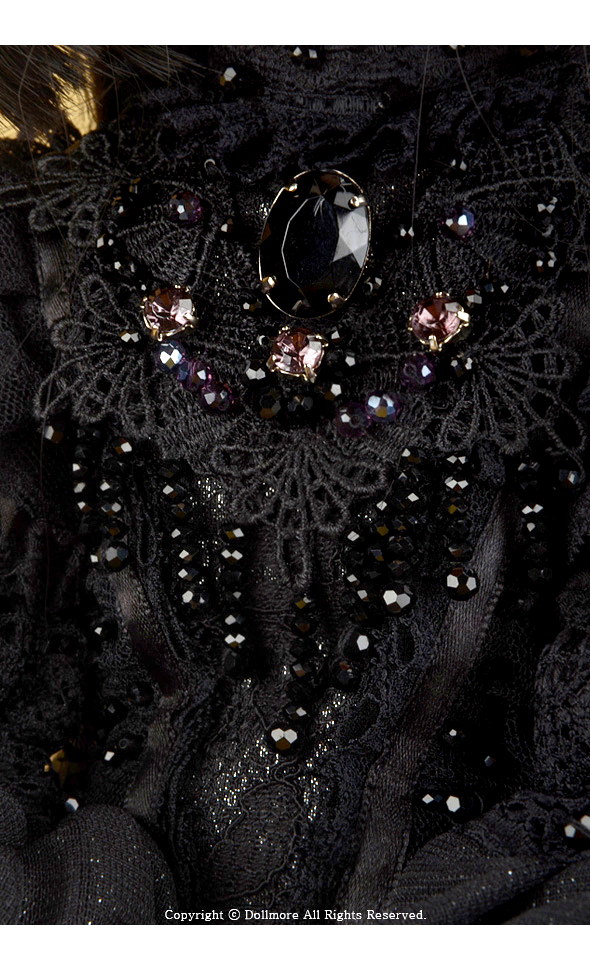 * Doll is the product which will make after ordering and payment.

We will not make doll until to receive payment from our customer.
We do not accept exchange or refund for any BJD Doll.

* In process: 30 business days after receiving full payment at least
It takes a little long if you add blushing and sanding service for this doll.

* Compatible Size

1. Wig: Illua doll wears wig in 8-9 inch size.
We suggest you select wig in SD size or Model doll size to Illua dolls.
2. Clothes: Illua doll is able to wear some of clothes in SD size.
If you want to custom other size clothes to illua doll size, tell us on the Q&A board.
​3. Shoes: Some of shoes in Zaoll, Alexia and SD size may fit for illua doll.
However, not all of shoes in another doll size fit to illua doll.
We highly suggest you select shoes in illua doll size exactly.
4. Eyes: Eyes in 14mm~16mm size

* Illua Doll - Daish Size
----------------------------------------------------------
* Eye size : 16mm (Diameter)
* Tall : 48cm
* Circumference of Head : 21cm
* Circumference of neck : 9.7cm
* Width of shoulders : 8cm
* Circumference of chest : 20.5cm
* Length from shoulder to wrist include a wrist ball : 14.5cm
* Circumference of Wrist : 6.8cm
* Circumference of waist : 16cm
* Circumference of hips : 24.2cm
* Lenth of "from hips to ankle" : 24.5cm
* Lenth of "from knee to ankle" : 10cm
* Circumference of ankle : 8.5cm (foot width : 3.3cm)
* Foot size : 7.5cm

----------------------------------------------------------
* Payment method
1. Paypal - Dollmore will send you an invoice via paypal.^^

2. Eximbay (direct credit card payment)
3. Bank transfer.
- Bank name: standard chartered bank korea limited
- Account: 431-20-243375
- Recipient: lee eun young
- Bank tel: 82- 2- 521- 9252
- Bank address : standard chartered bank korea limited 1675-1
Seochodong Seochogu Seoul 137-070 Korea
( Gyodaeyeok Br. )
- SWT code : SCBLKRSE
---------------------------------------------------

* Design Registration : 2006-50002
* Design Patent: 0162757
* Costume Design : Ajumapama