* Glamor Eve Doll - Absolute Power Mio - LE10
* Special Limited Edition- LE 10

---------------------------------------------------------------
I lost of memory for some time.
When i wake up, i found out that i were a princess of the blood in ancient times.
There is no one remember me.
I wake up in unfamiliar gold room and see the gold mirror.
I see a same eyes from the mirror.
I see a tear gathering in that eyes from the mirror.
It seems that there are a lot of people are full of curiosity about this room and me.
I feared this reincarnation.

---------------------------------------------------------------

Our beautiful comes back as princess of Egypt.
We hope many people love her.

* Included: Mio head ( Make-up), Normal Body(assembled with high heel feet), Eyes(eyes of the photo), Wig( wig of the photo), Box, 2 Cushions, COA, Doll Manual, Costume set


* Costume Set : Head decoration, neck decoration, dress, a pair of arm decoration, stockings

* Eyes : 12mm Classic Flat Back Oval Glass Eyes (CC07)
* Wig : (8-9) Absolute Bang wig (Black)
* Shoes : SD (high heels) Shoes - Basic Shoes (Black)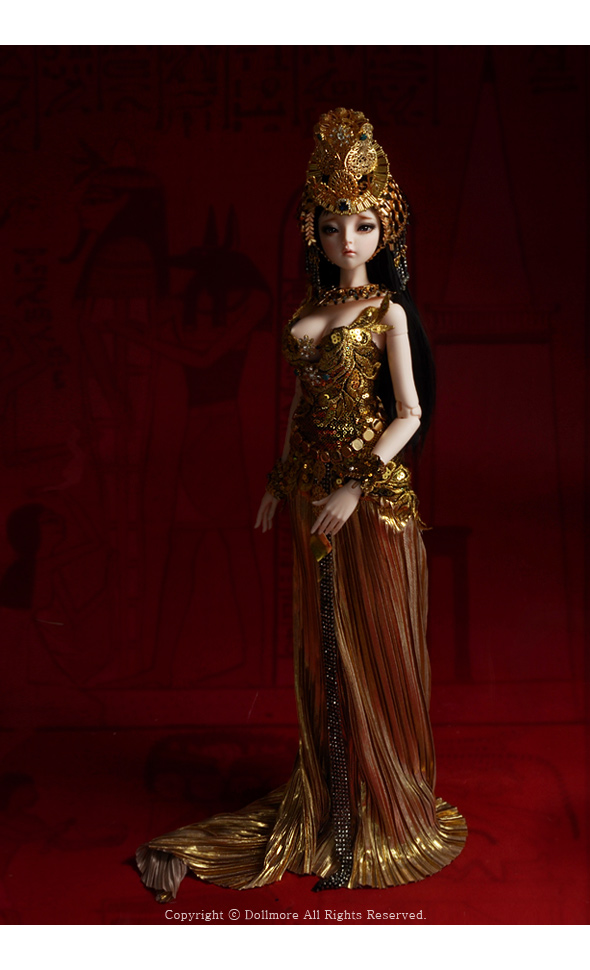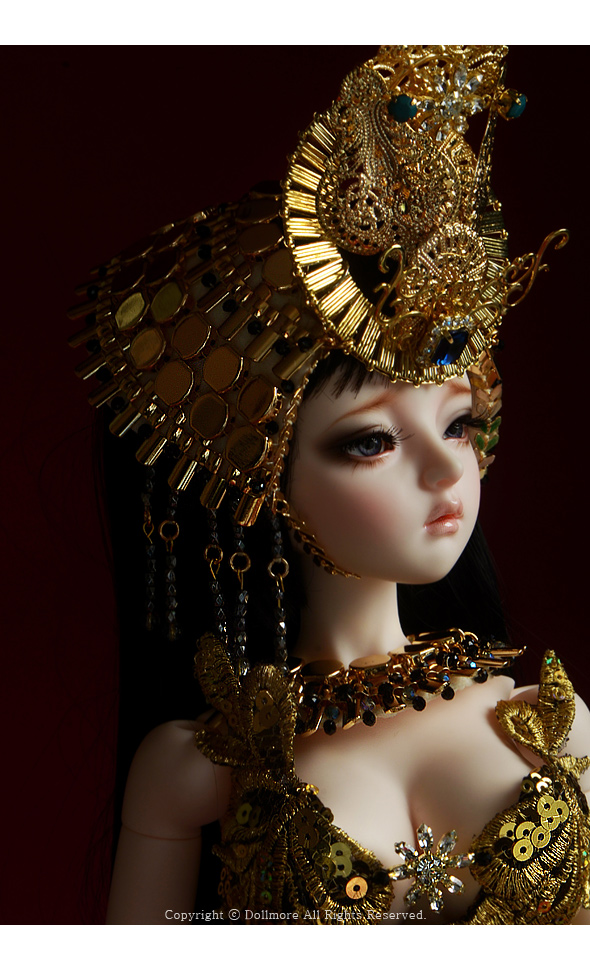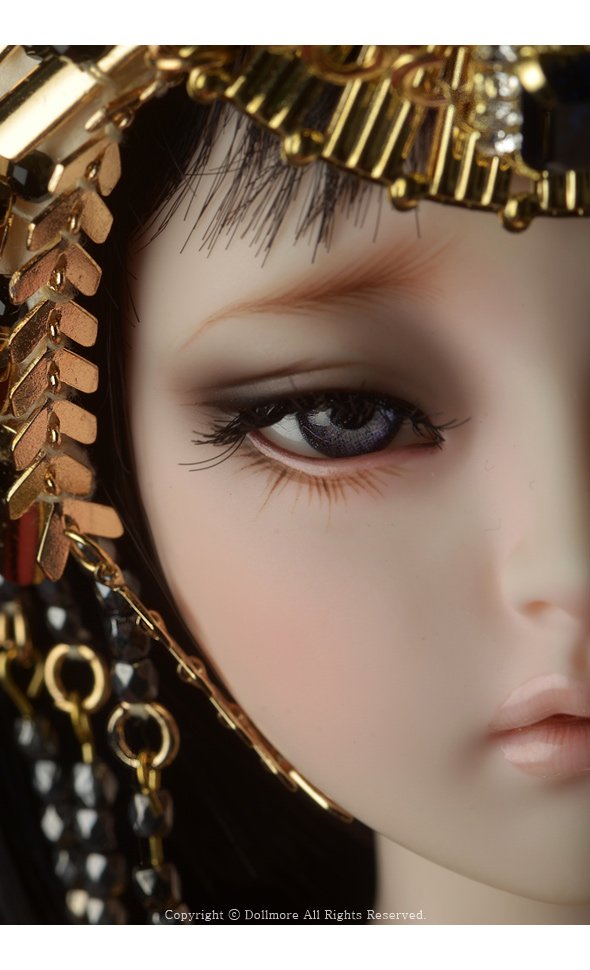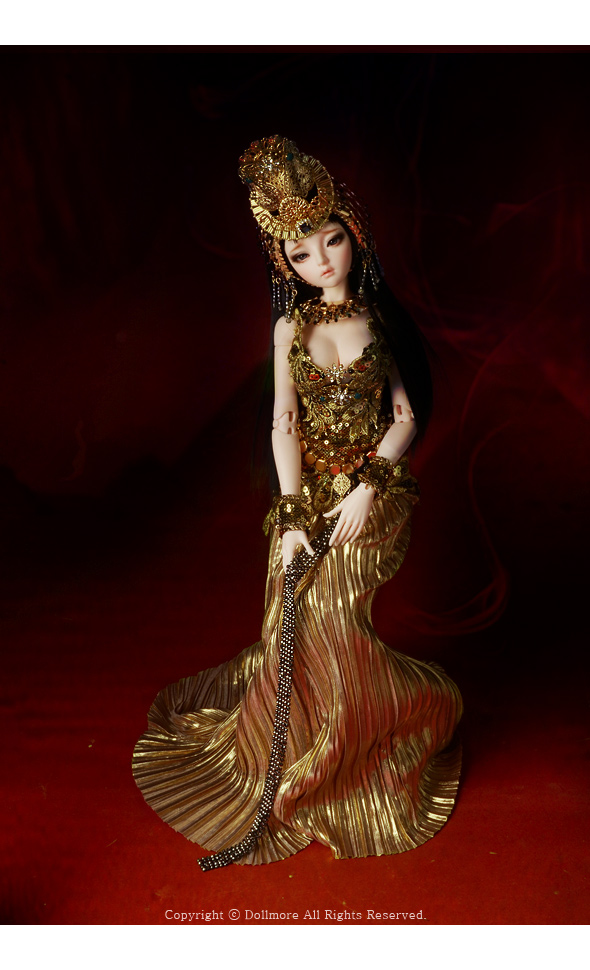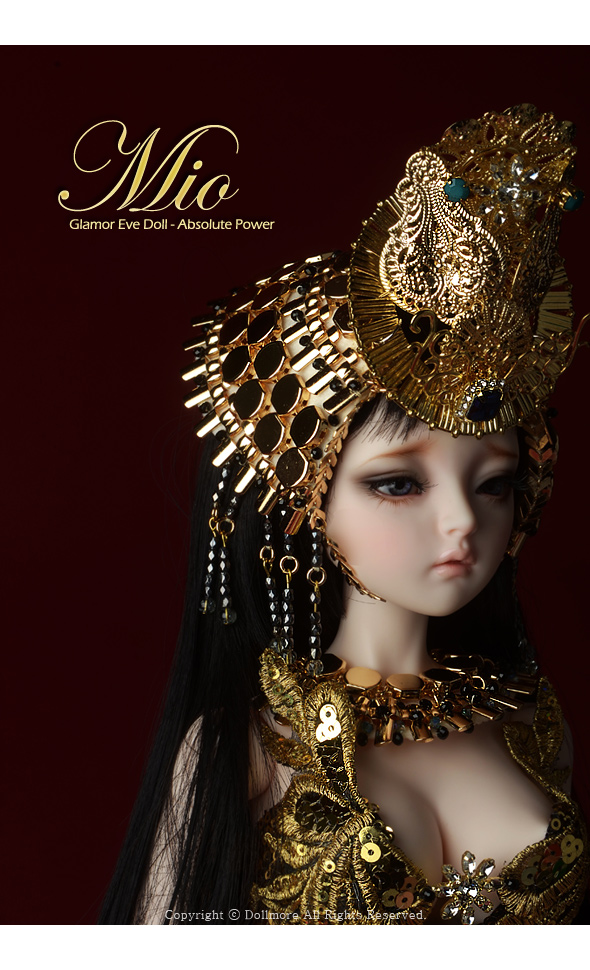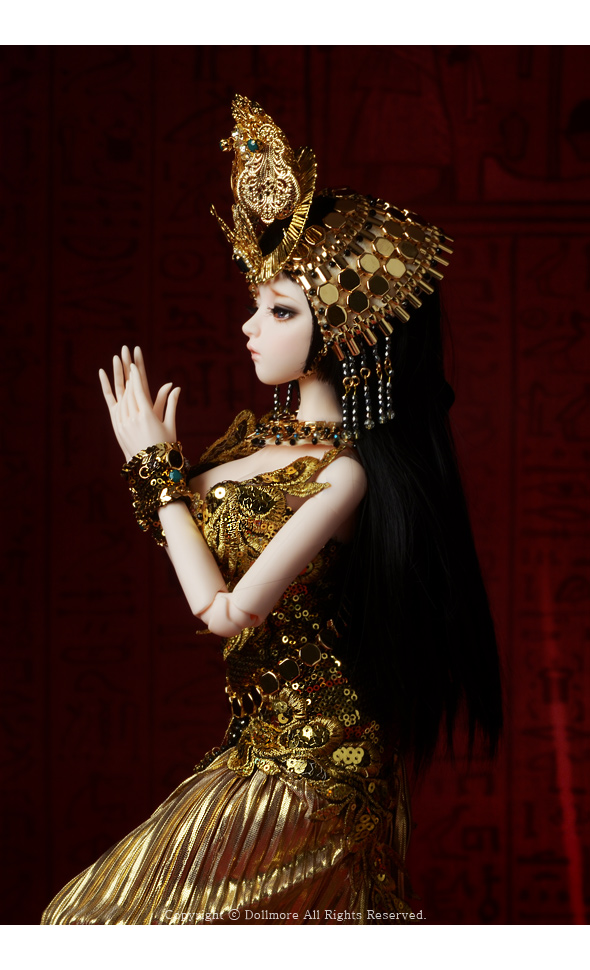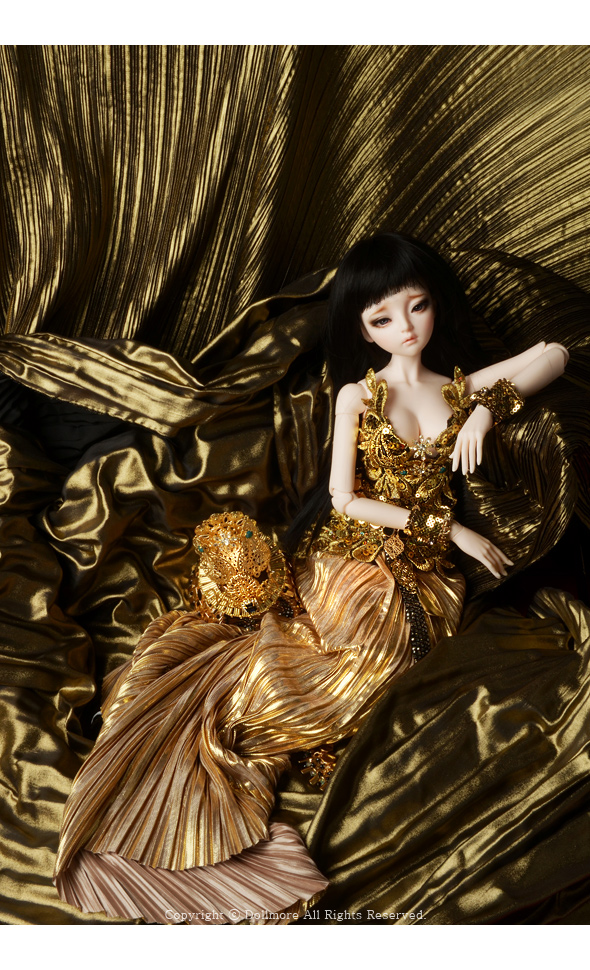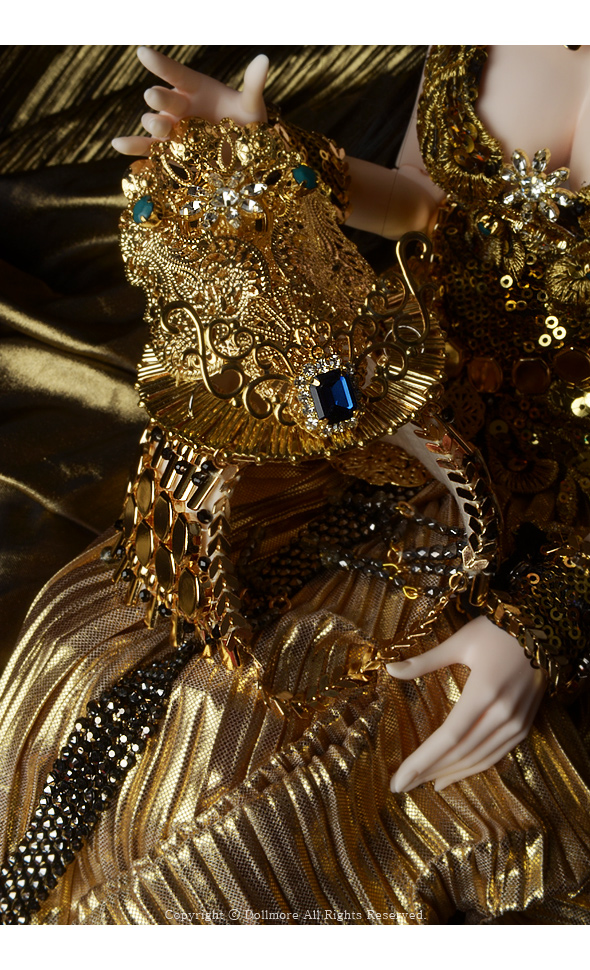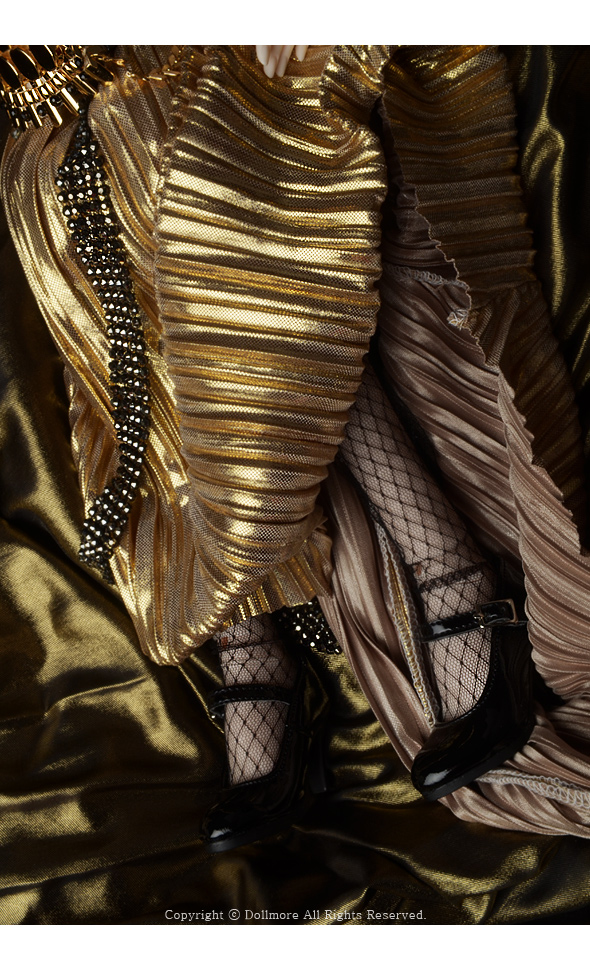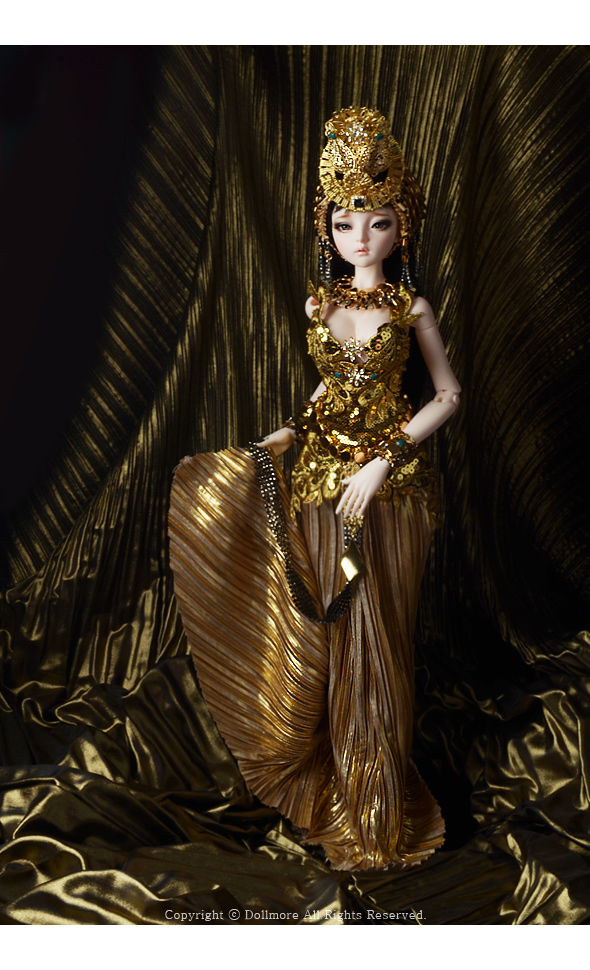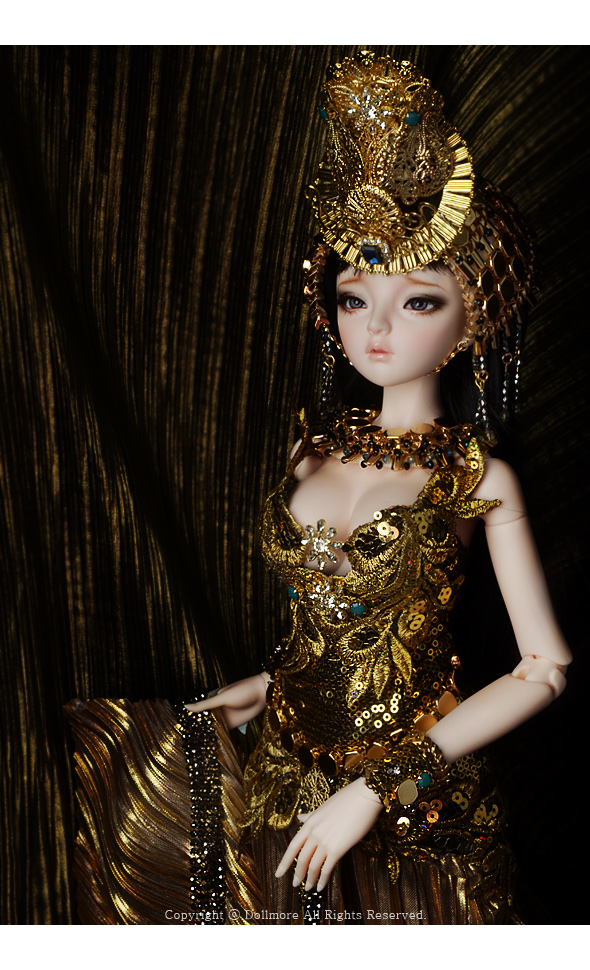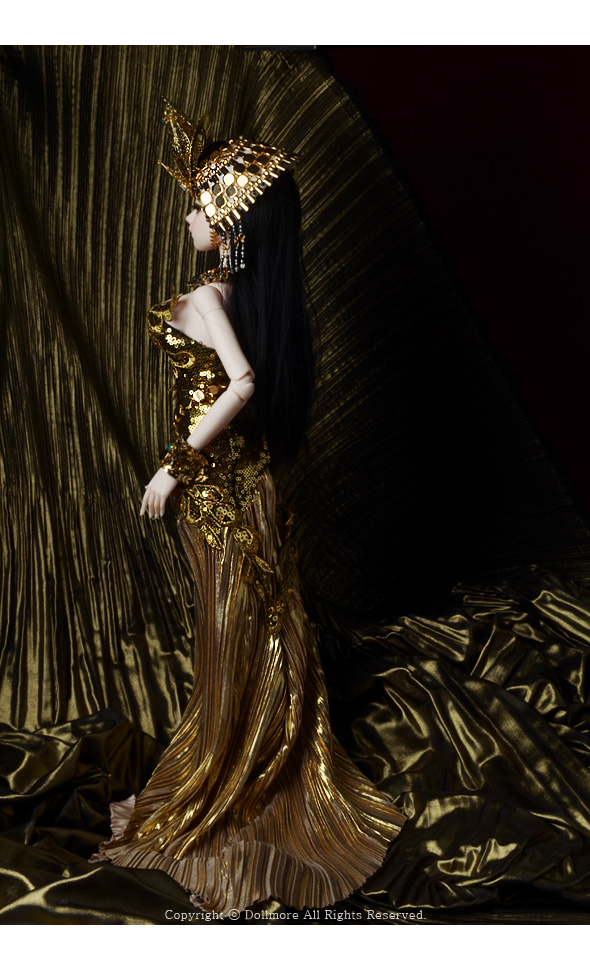 * This doll will ship with totally assembled body.
* Body Size
* Height : 59cm
* Circumference of Head : 19.4cm
* Circumference of chest : 25.5cm
* Circumference of waist : 16cm
* Circumference of hips : 26.5cm
* Circumference of wrist : 5cm
* Circumference of ankle : 7cm
* Length of arm : 17cm
* Length of "from waist to wrist" : 34cm
* Eye size : 14mm
* Foot size : 6cm
* wig size : 8-9 size
* For information regaring ordering and shipping
- As based on 'Production after ordering' system, your order can't be canceled, after paying.
- In general, It takes about a month from the date you pay
but the shipping date may be delayed a little more in hand-made work. Seek your understanding.
In process: 30 business days at least.
Sometimes, it takes longer days to make a doll.

* Design registration No. 2006-50002