This is the white base to make resin DIY Eyes.
Dollmore develops white base of resin eyes.

You may use various material to use as iris for your own eyes,
then you will get a unique eyes by yourself.

You may use acrylic paint, manicure, paper, fabric or glitter to make iris.
There is a pupil in this eyes, so it is easy to make eyes by oneself.
The white of this eyes has been made in korea using material in high quality.
* Making Method
1. Prepare material to make iris and pupils ( such as manicuare material of the photo)
2. Paint inside of the white (place of iris) and put color resin on that parts
3. We suggest you layered resion and put various material inside of the resin whitebase.
4. We suggest you use ligher to hot the surface to remove bubble.
5. Stiffening eyes in the sunlight or using UV lamp to stiffen it.
6. We suggest you use the transparency resin after half of the whole process to increase transparency.
7. Spray UV paint several times to make it's surface more shining.

* Included: whites*2pcs
* Size: 14 mm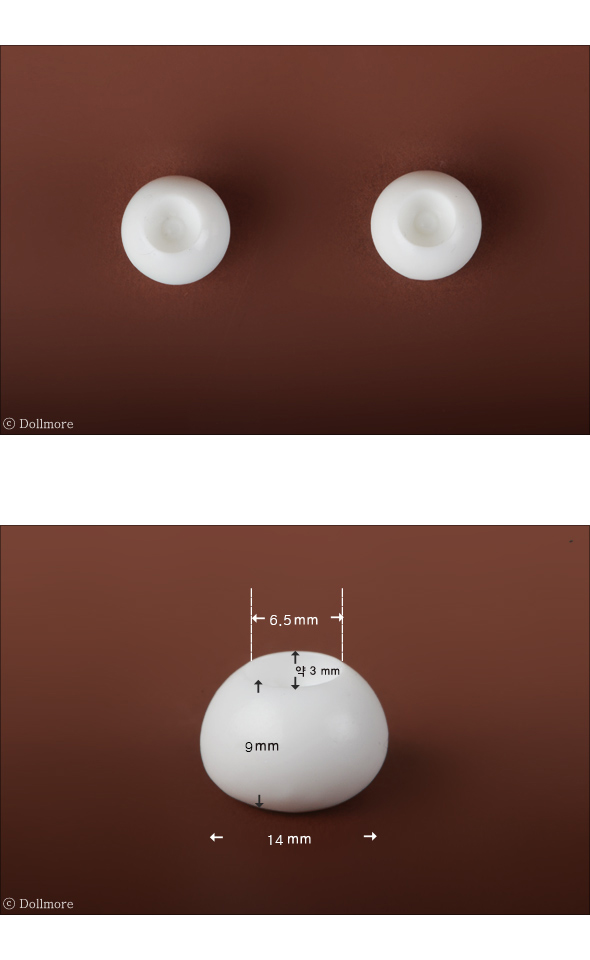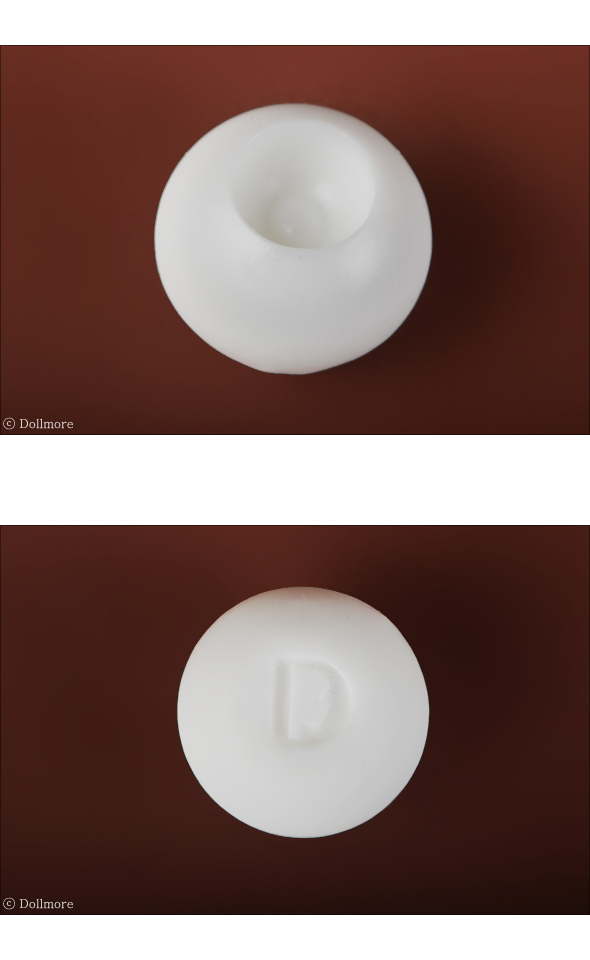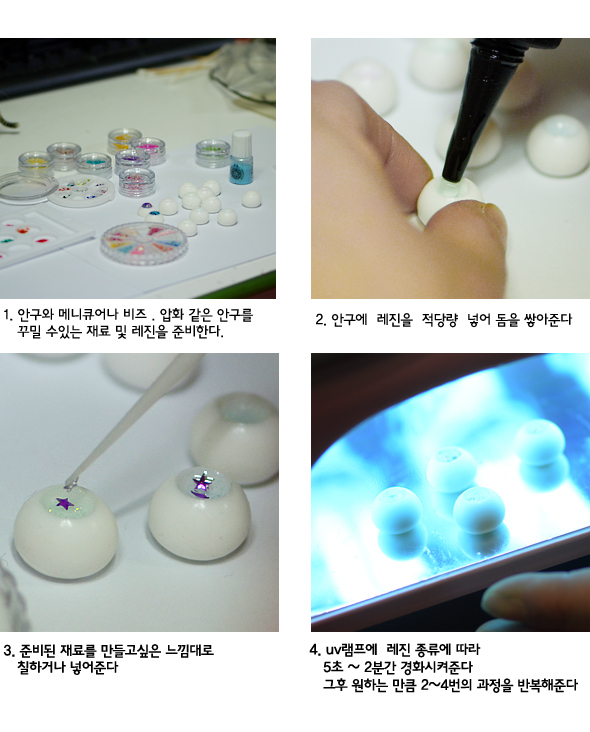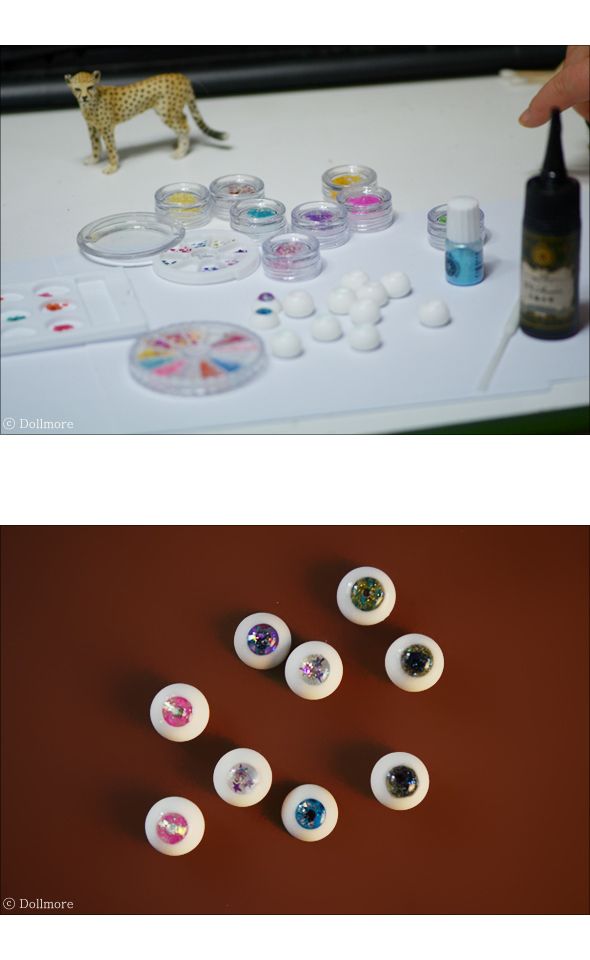 * Our making metyhod is very different from normal diy making method.
We do our best to make resin eyes as simple as possible in our own way, seeking your kind understanding at this point.