* Dear Doll Girl - Lullaby Dreaming Mong-a - LE10
========================================================
A butterfly tickle my eyes
It seems that this small butterfly hear my prayer
so it fly close to my ears.
However, i cannot hear anything.

May be i am dull of hearing?
I feel very sad because i cannot hear anything from butterfly.
It is impossible for me to know whether
butterfly is my mother or not because i cannnot hear anything now.

========================================================

Many fans wait mong-a doll with joint body.
Mong-a Doll head is designed by Koo Ki yoon and collabrate with dollmore dear doll joint body.
Hope many fans love mong-a doll with joint doll body.

* Included: Head ( Make-up), Body(assembled), Eyes, Wig, Clothes set, Shoes, Box, 2 Cushions
* Clothes Set: bonnet, dress, petticoat, socks
* Eyes : (random) 10mm Paperweight Glass Eyes-Oval Type (Blue)
* Wig : (random) (7) Long Straight Wig (Blonde)
* Shoes : Dear Doll Size - Basic Girl Shoes (White)
* Notice: Eyes and wig for this doll will ship in random condtion.
If you want, you are able to leave memo about eyes and wig on the comment section when you make order.
* Notice : Doll on the photo has make up service.
Doll will be shipped the same face, clothes, wig and shoes on the photo.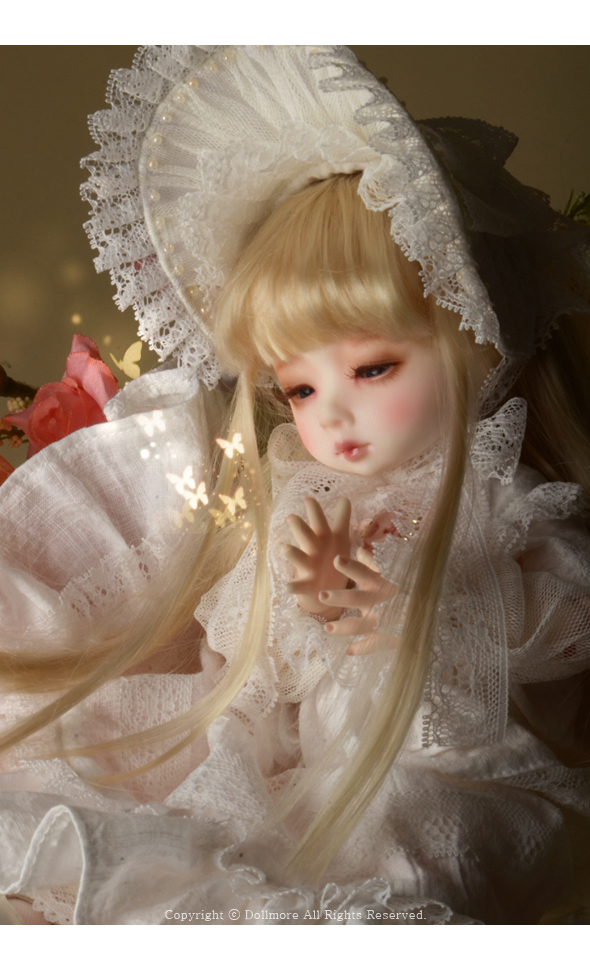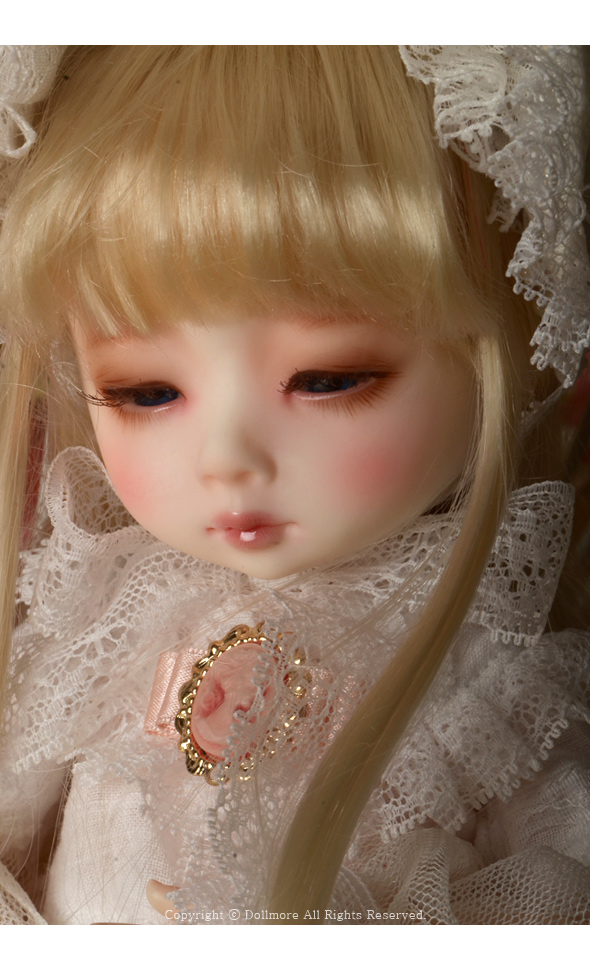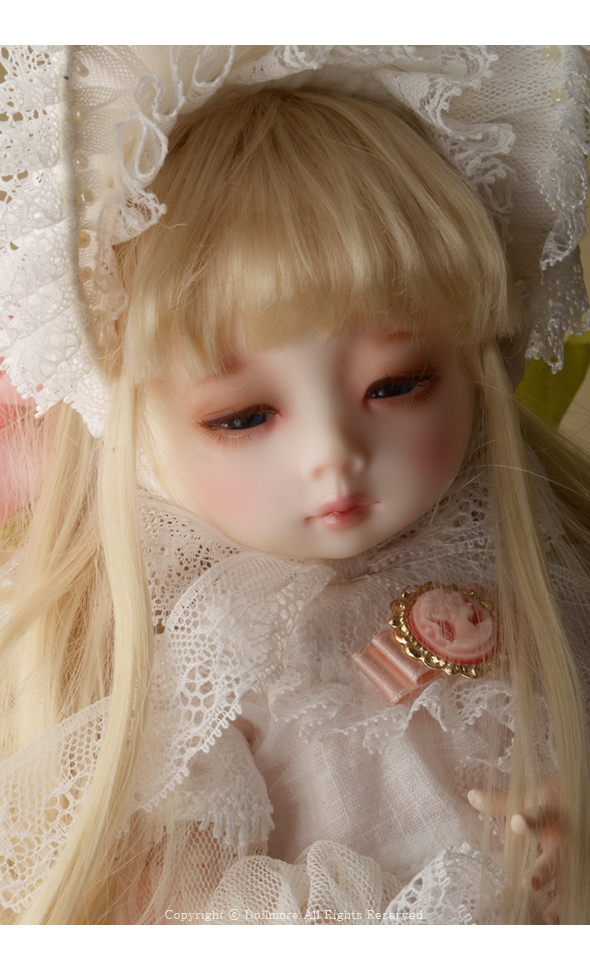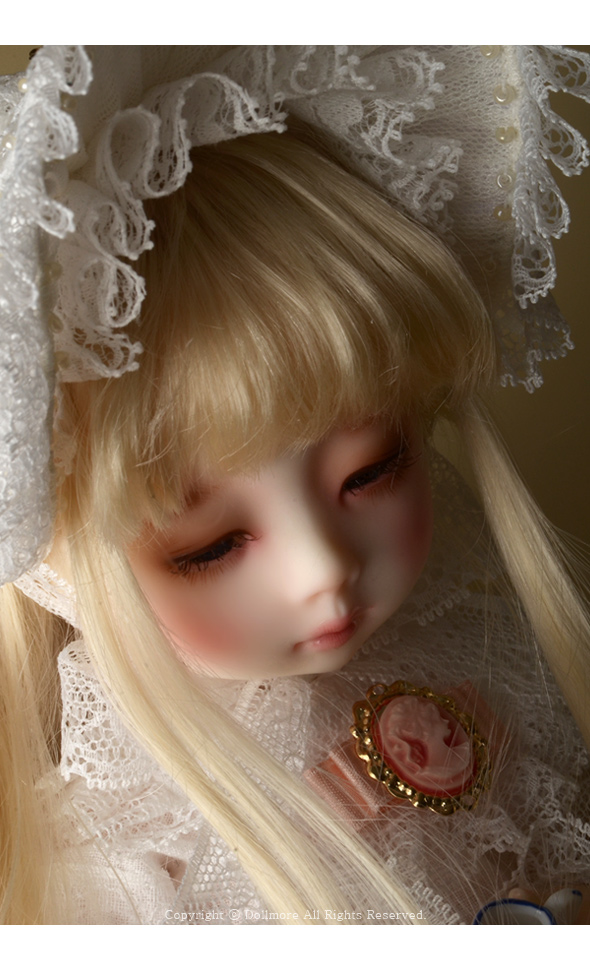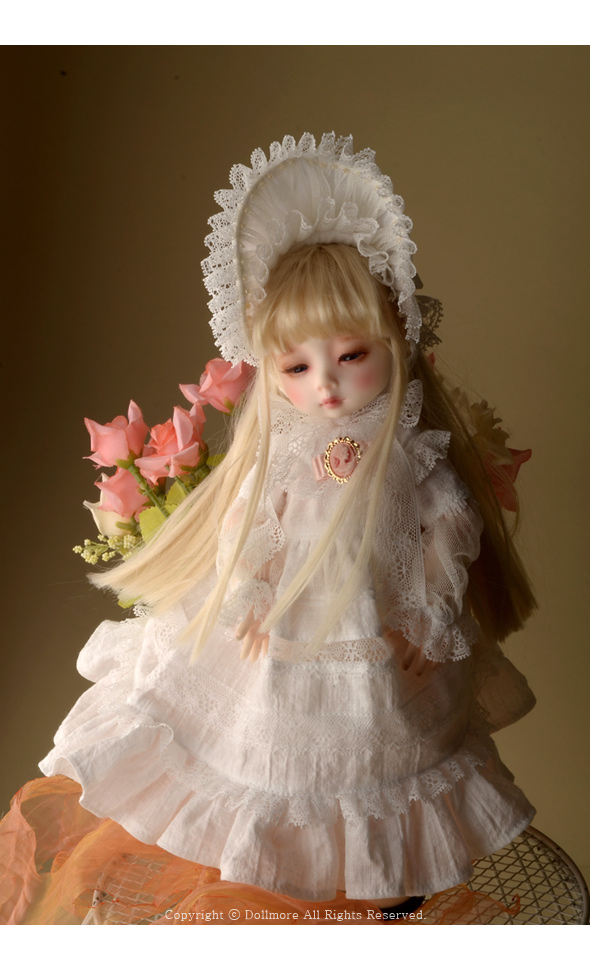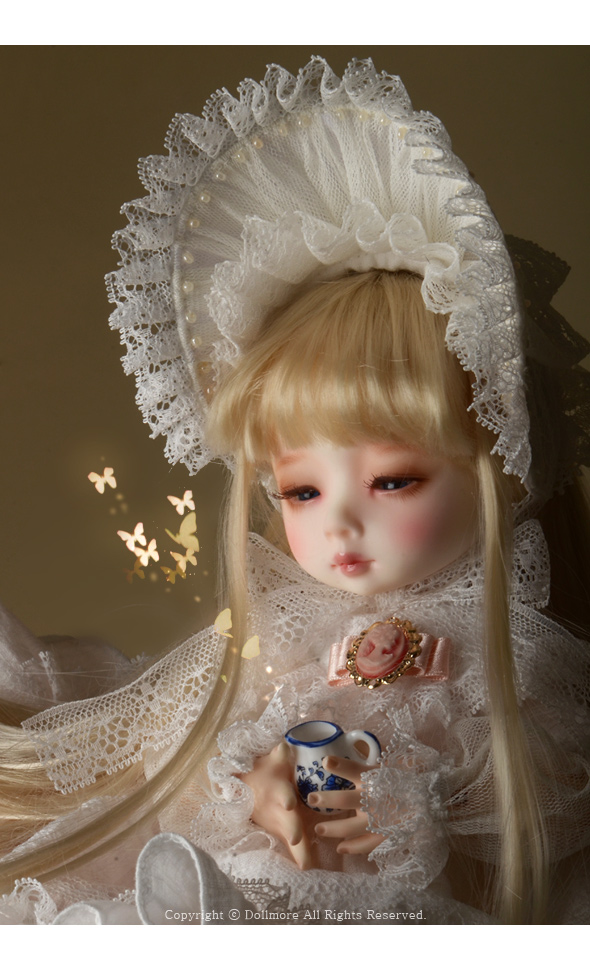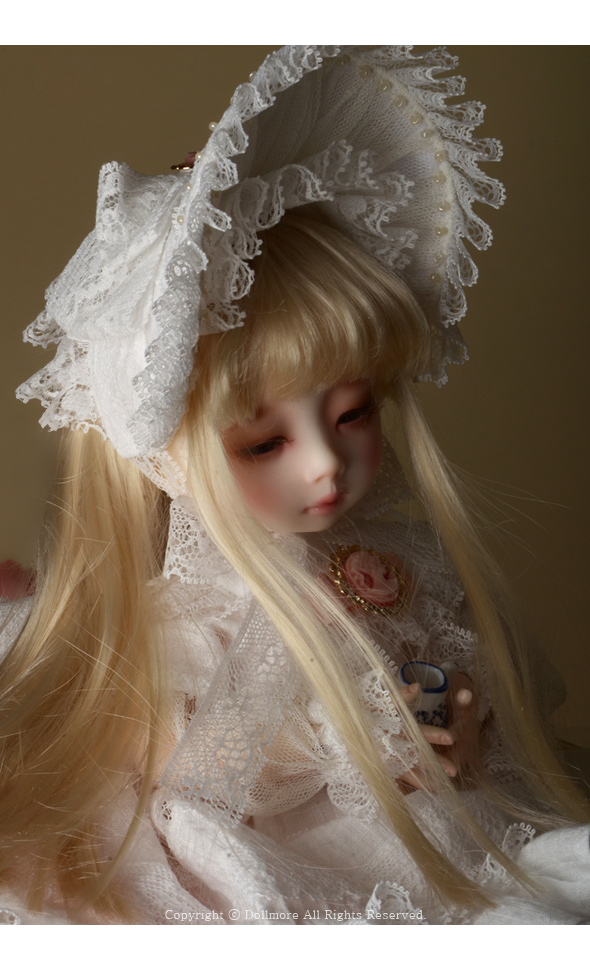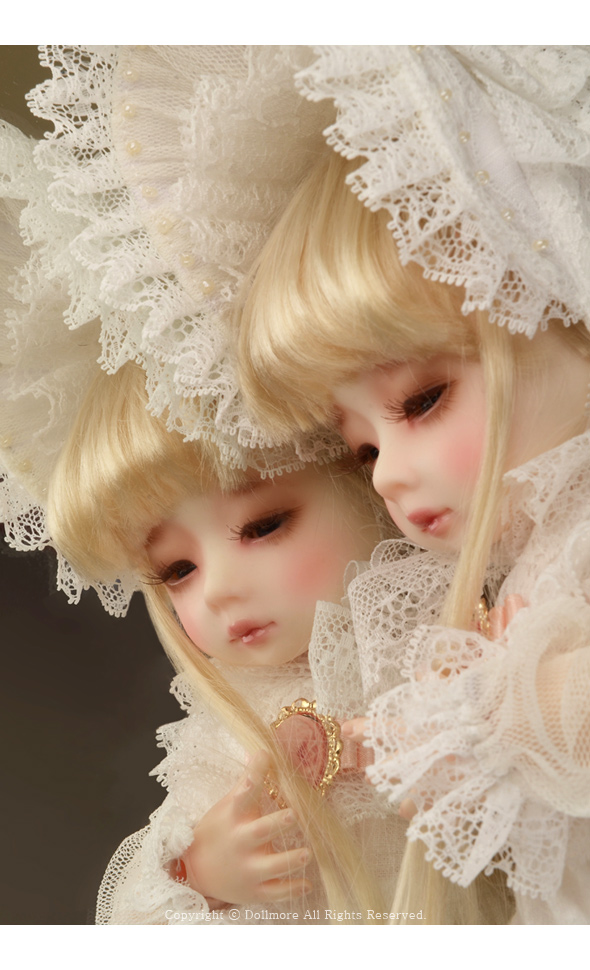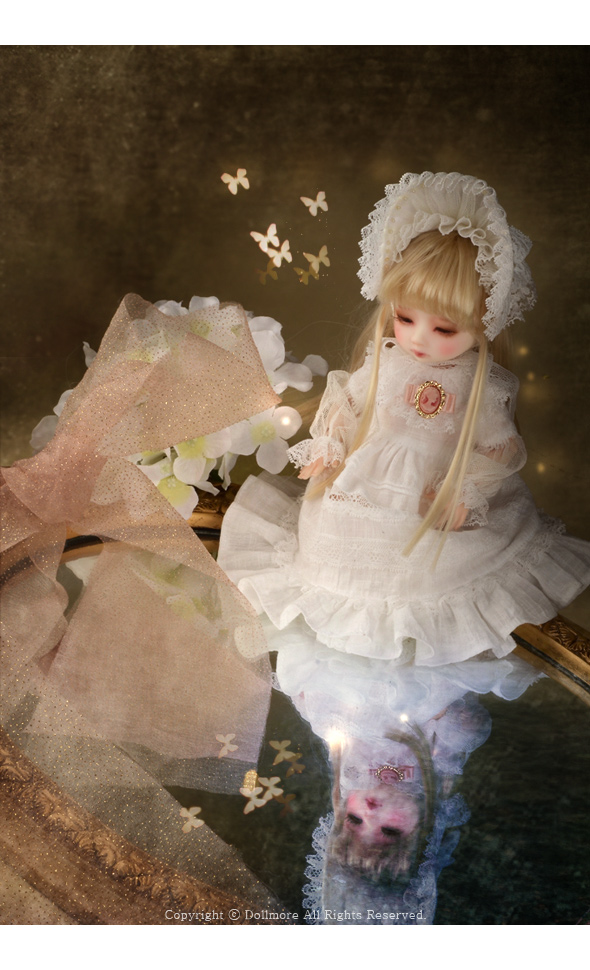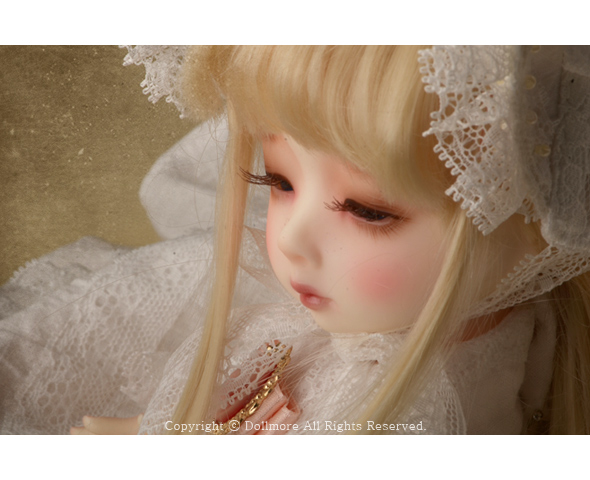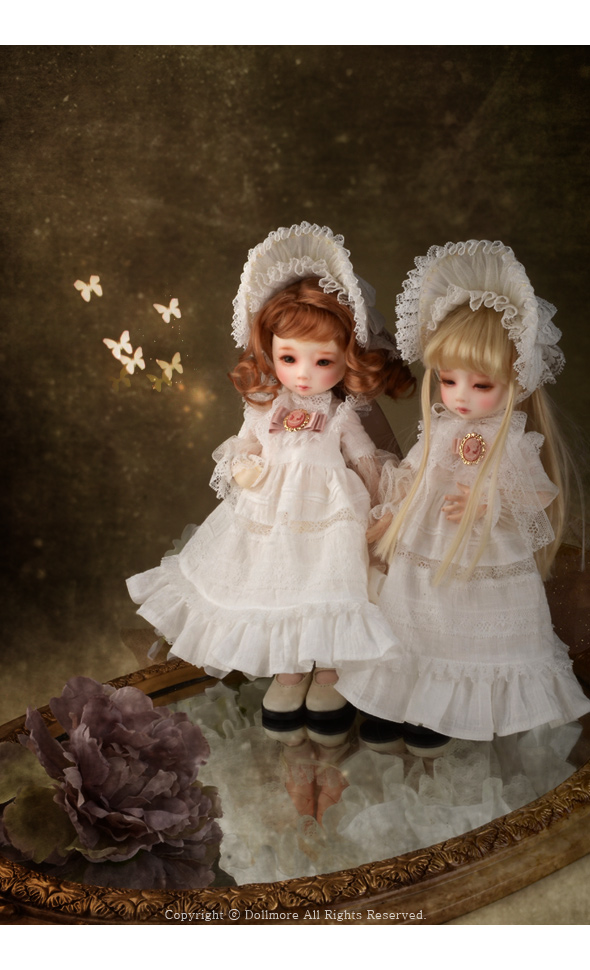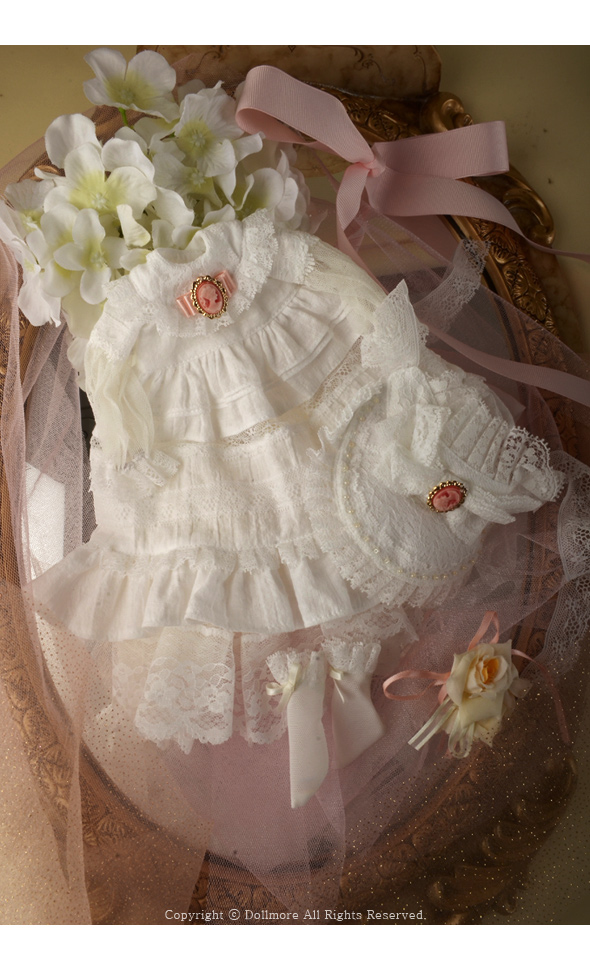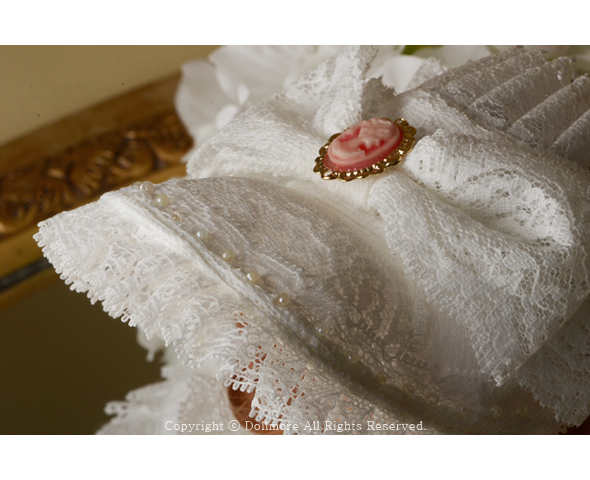 << order and shipping info >>
1. from order to shipping : order -> payment -> production/shipping
so, you can't cancel or return goods becase of order production system.

2. By starting from payment (not order date), it will be shipped after about 1~2 months.
but according to options(body blusing,sanding service), it may be delayed a little more..


<< body size >>
- Height: 26.5cm
- Head :17cm (6-7inch sized wigs fit well)
- Eyes : 12mm
- Neck : 6cm
- Bust : 13.5cm
- Shoulders : 6.5cm
- Waist :13cm
- Hip : 14.5cm
- Foot : 3.7cm
- From shoulders to fingertip : 10.5cm
- From shoulders to foot : 13cm
- From hips to foot : 11cm
----------------------------------------------------------
* Payment method
1. Paypal - Dollmore will send you an invoice via paypal.^^

2. Eximbay (direct credit card payment)
3. Bank transfer.
- Bank name: standard chartered bank korea limited
- Account: 431-20-243375
- Recipient: lee eun young
- Bank tel: 82- 2- 521- 9252
- Bank address : standard chartered bank korea limited 1675-1
Seochodong Seochogu Seoul 137-070 Korea
( Gyodaeyeok Br. )
- SWT code : SCBLKRSE
---------------------------------------------------
* Head Design & sculpted by Koo Ki yoon

* Body Design & sculpted by Dollmore

* Costume Design : Ajumapama

* Design Registration : 2006-50002
* Design Patent: 0162757