* Lukia Doll - Luire Neige : Lukia - LE12
* Special Limited Edition - LE12
White Snow shined brilliantly.
However, it melt and disappeared before arriving on the land.
A girl who stands alone in the white garden
was becoming a lady and disappeared in a silent.
She left garden.
And now , a lonely blue shadow was in the cold garden.
----------------------------------------------------------
Lukia is a fashion leader with slim body with perfect ball joint.
She has a very beautiful body line.
Lukia has a very good joint to make various pose.
------------------------------------------------------------------
* Included: resin head&resin body(Make-up, body assembled), two pair of feet(flat feet+ heel feet), eyes (20mm), wig(8-9inch), clothes, box
* Clothes set: head decoration, manteau, one-piece dress, stockings
* Eyes : Life Like Acrylic 20mm - SunFlower G20LA-07(=LC-05)
* Wig : (8-9) RRG Sobazu Wig (Brown)
* Shoes: 12" Nalla Shoes (Red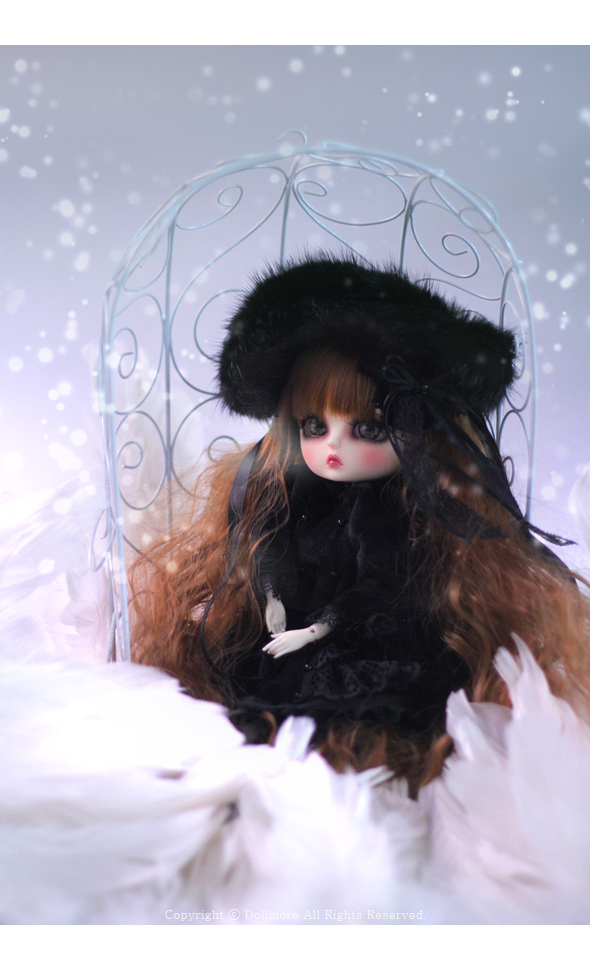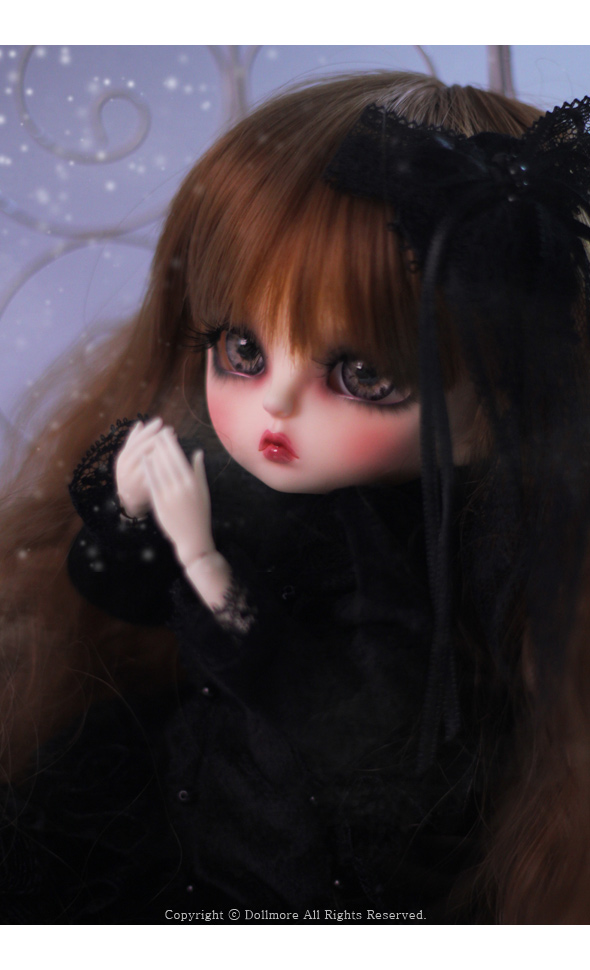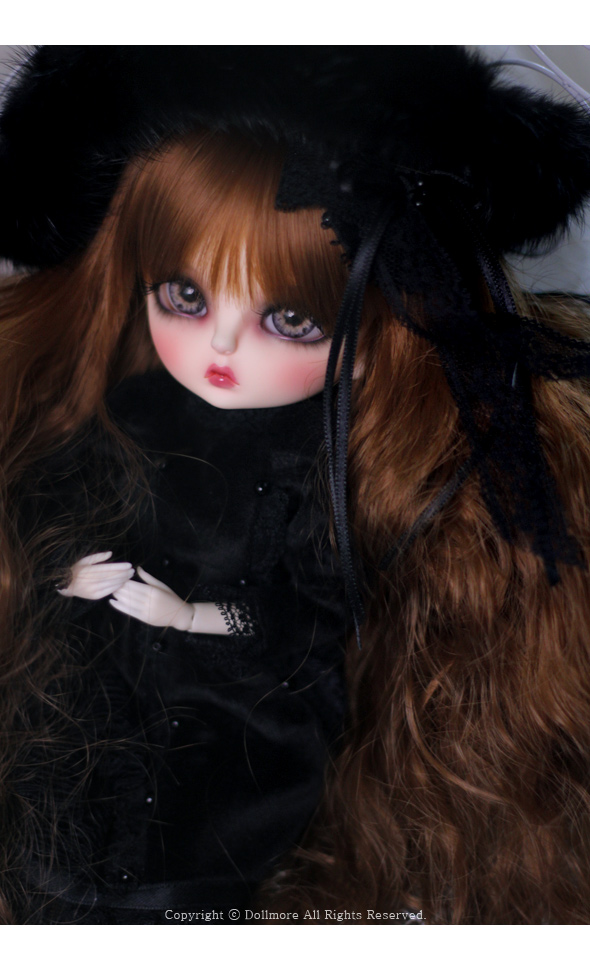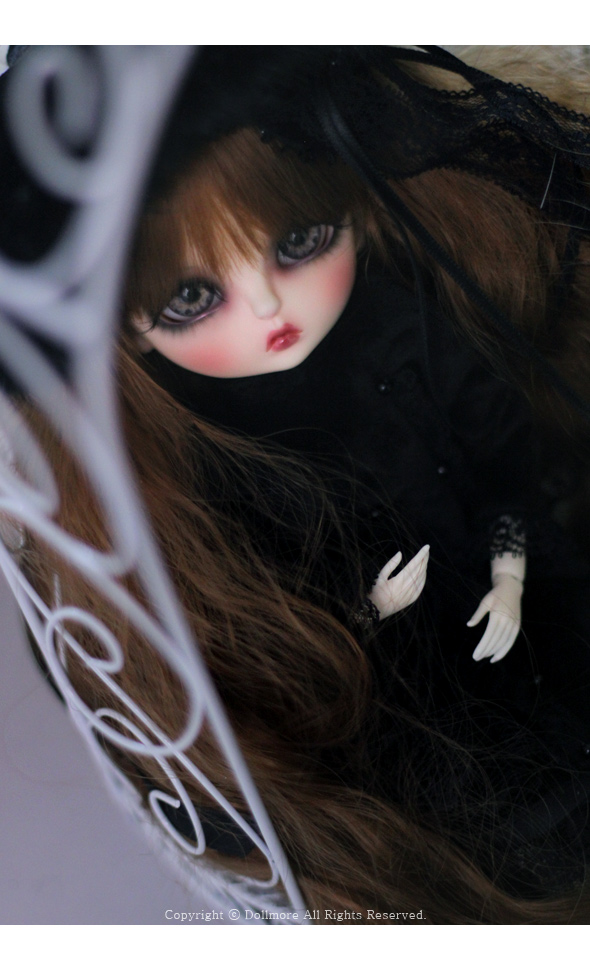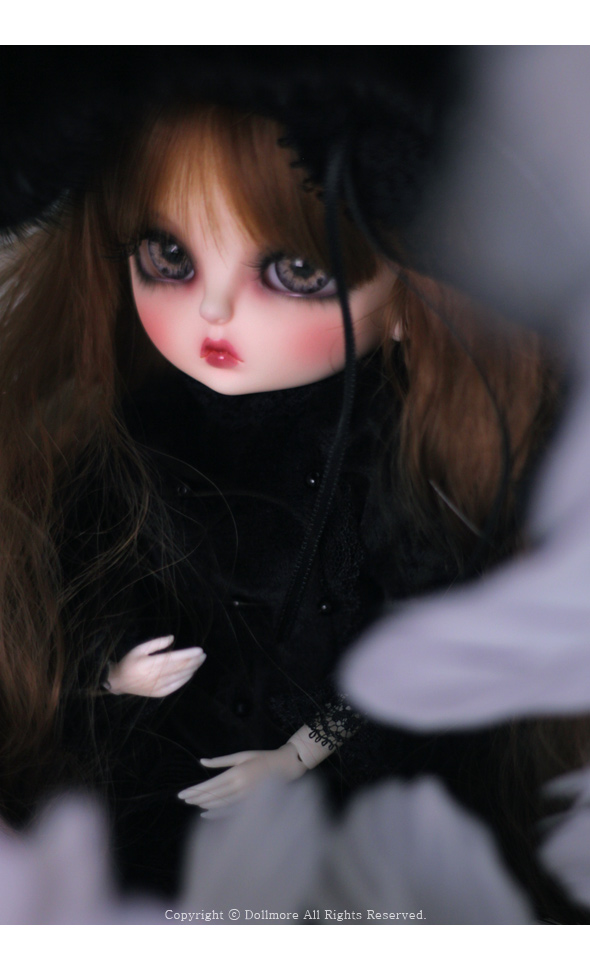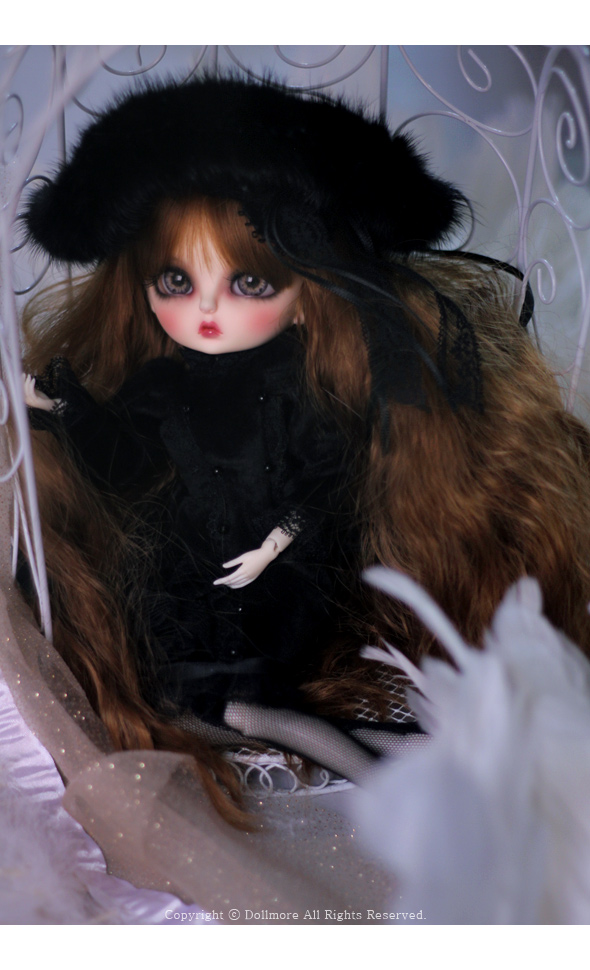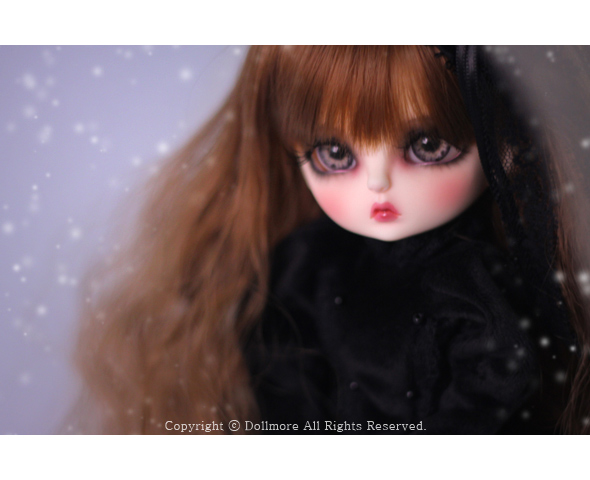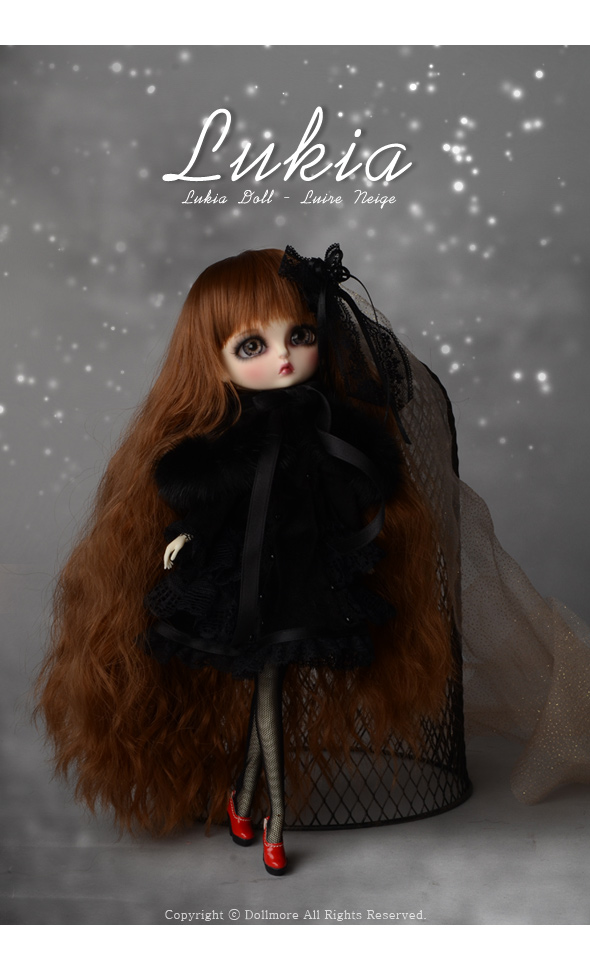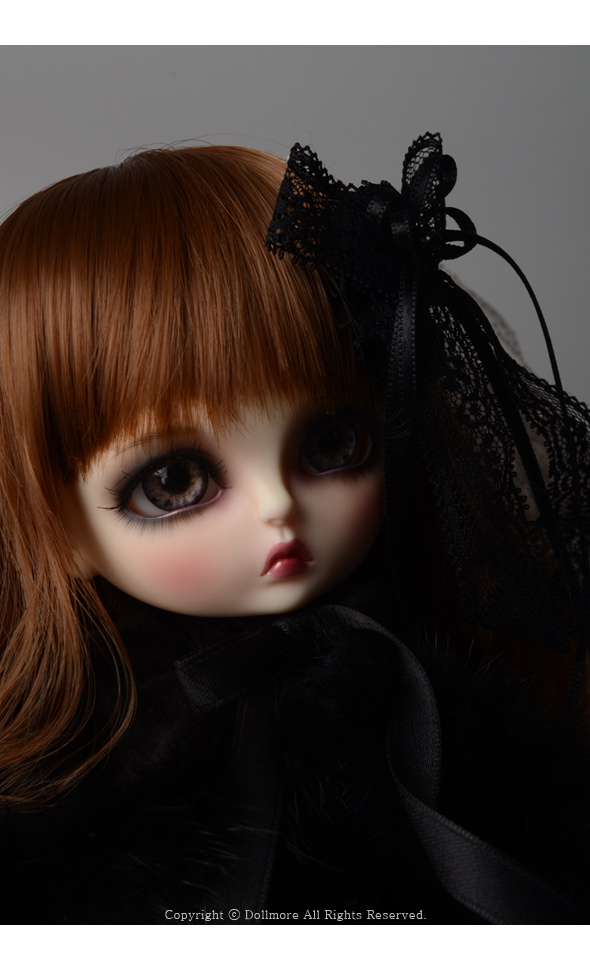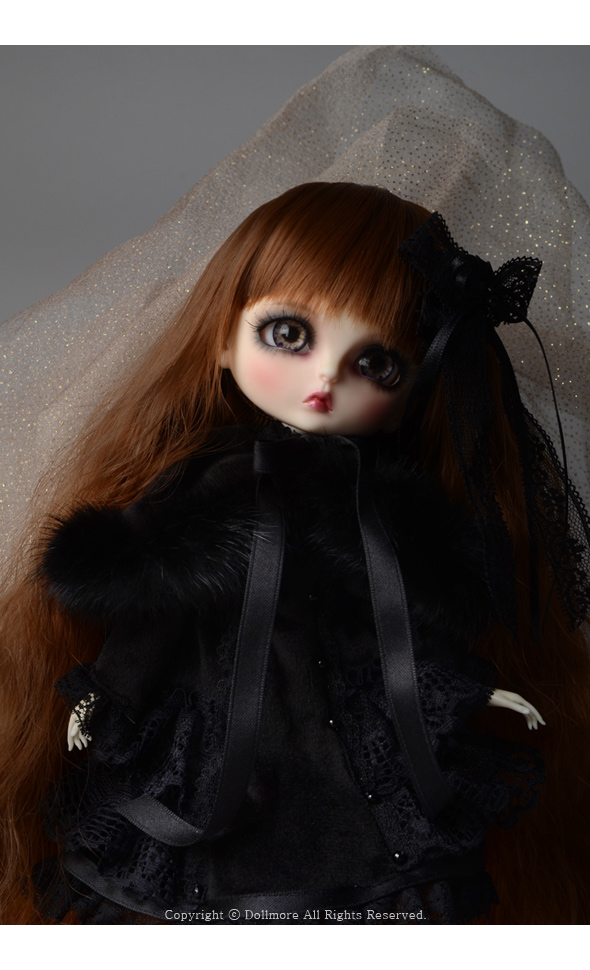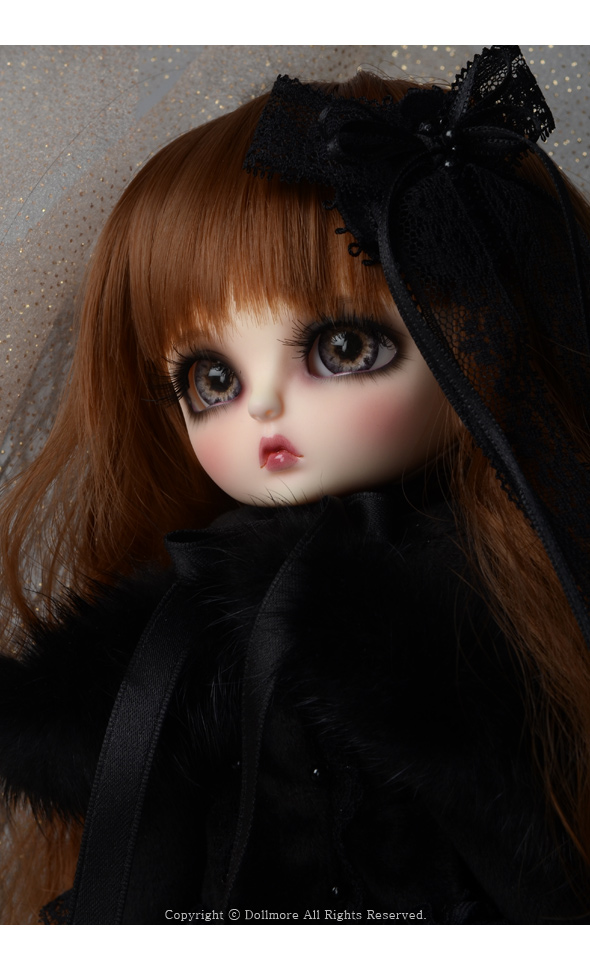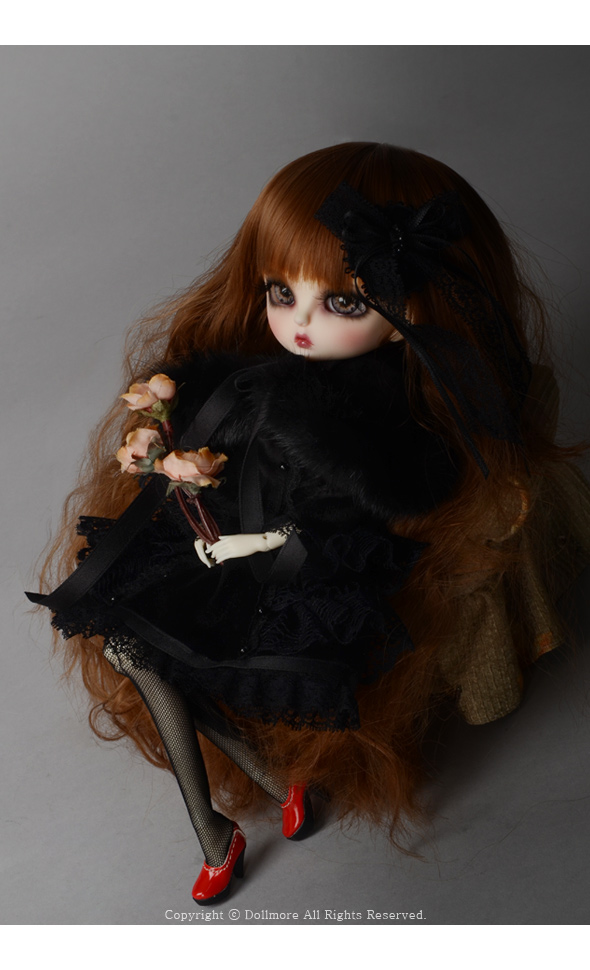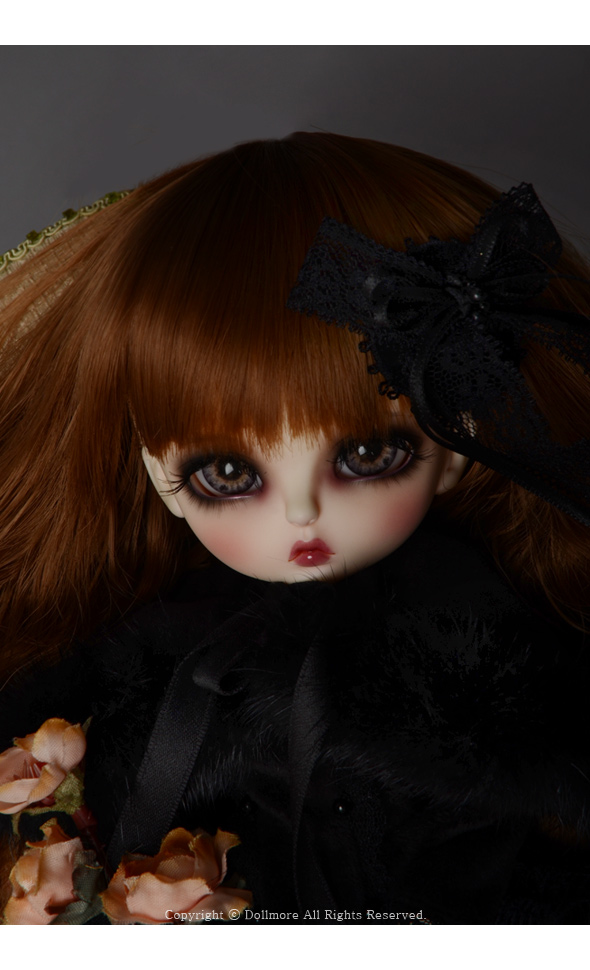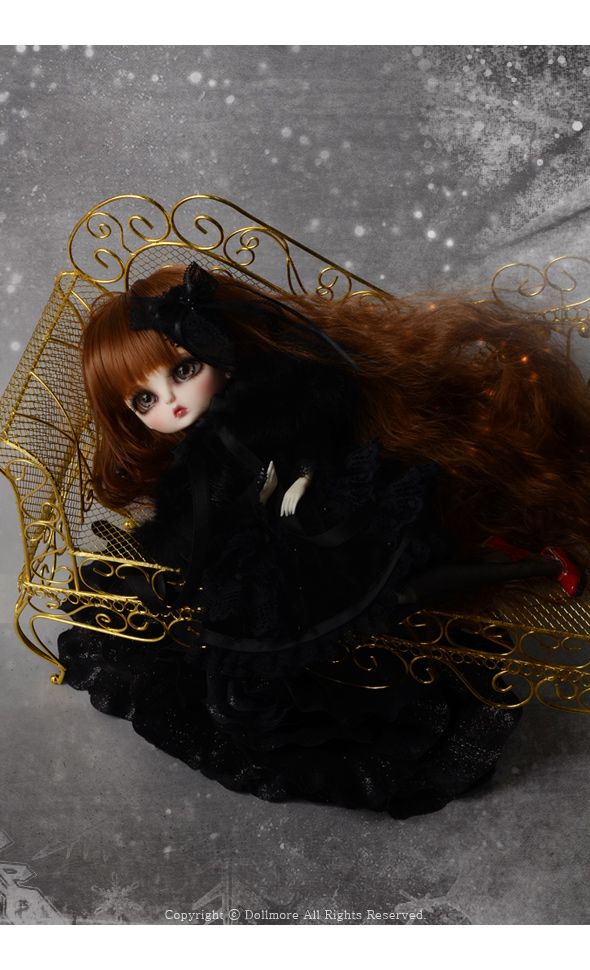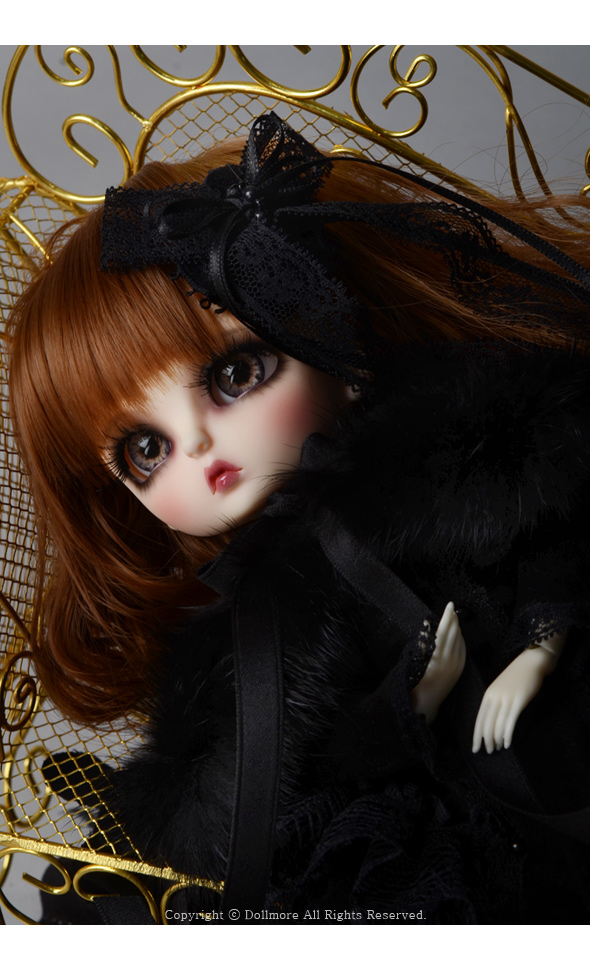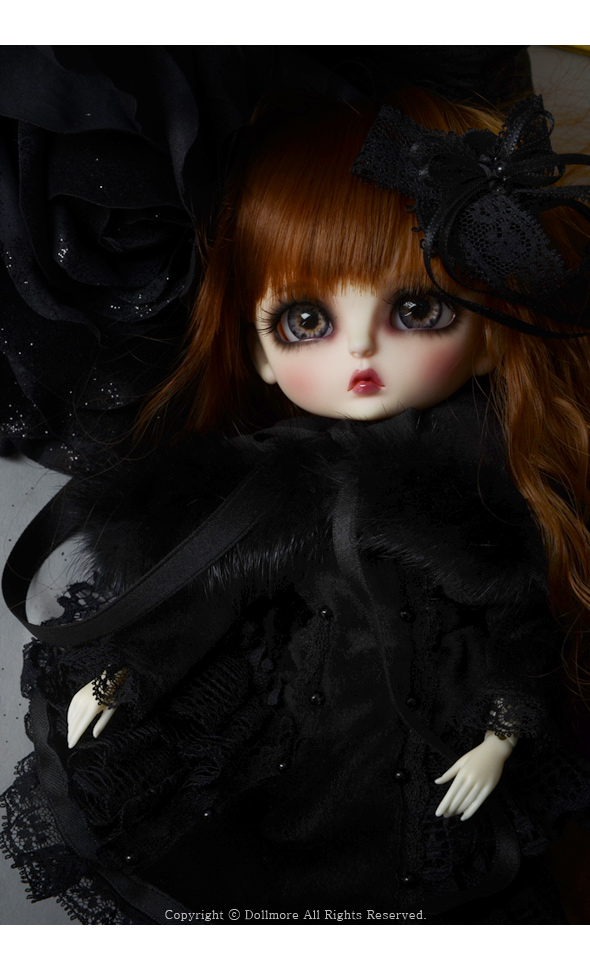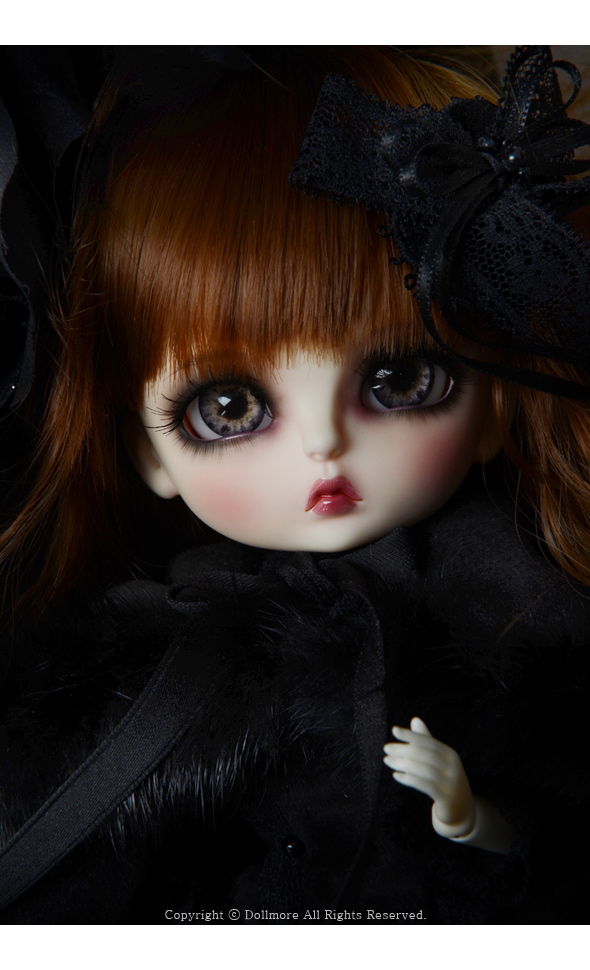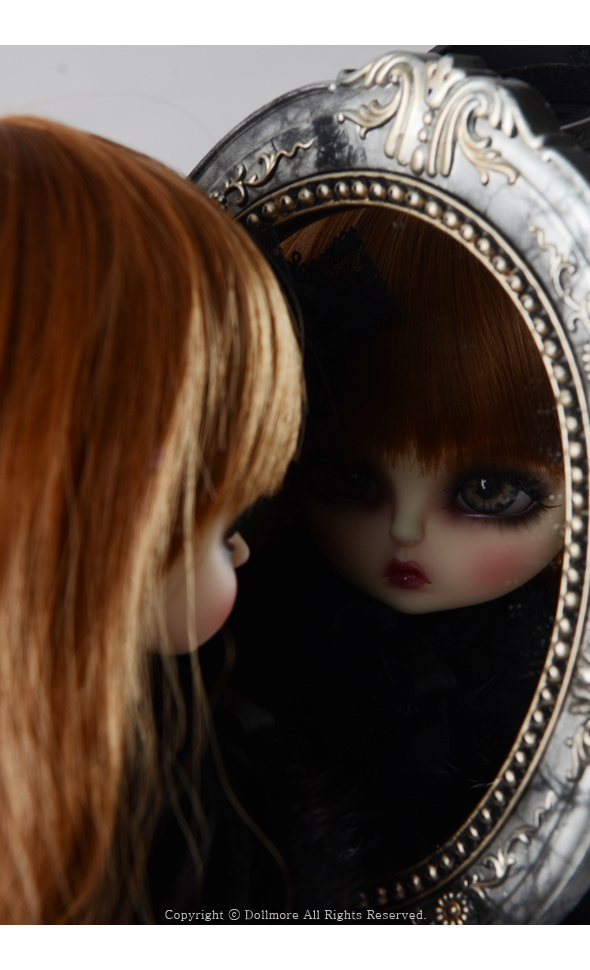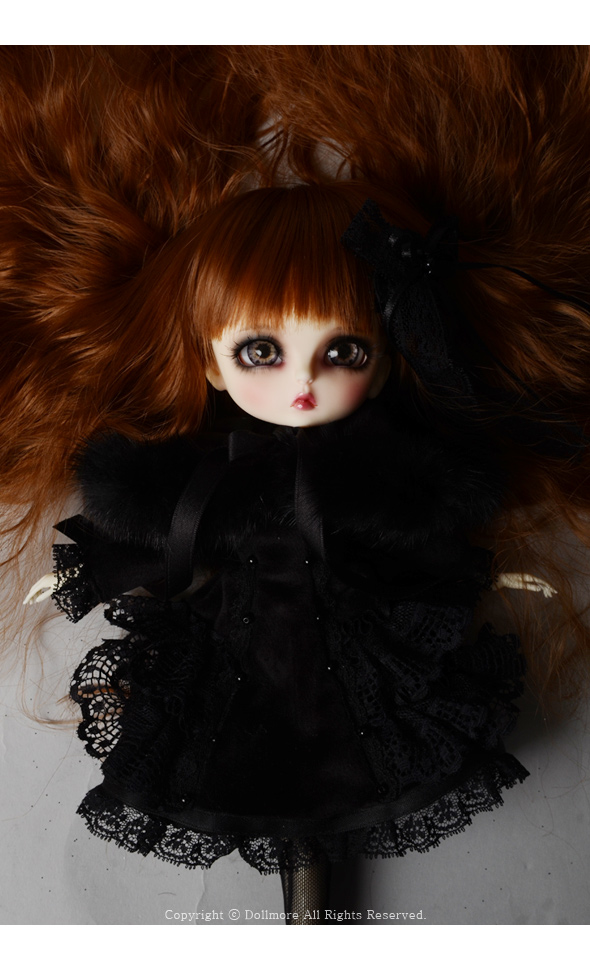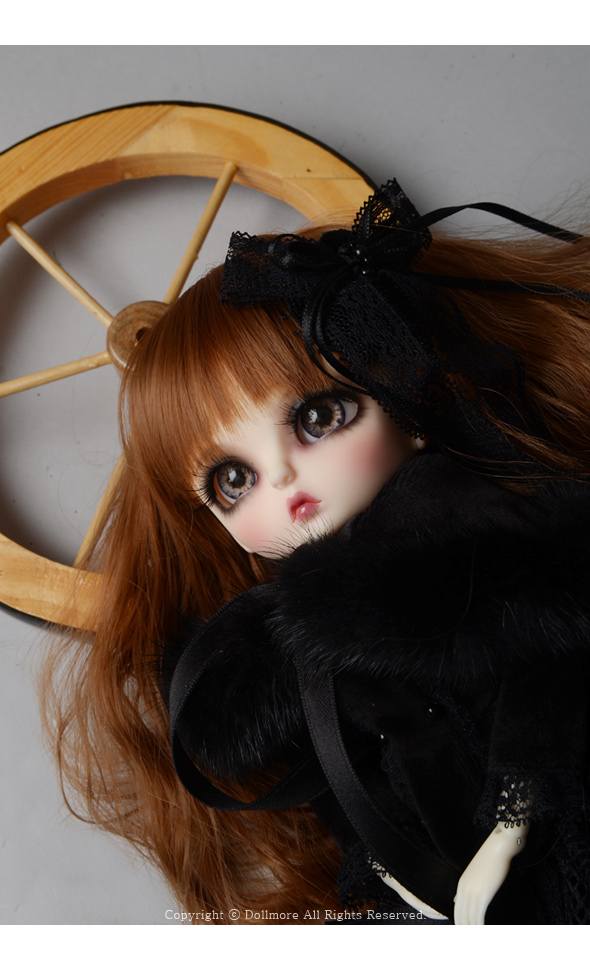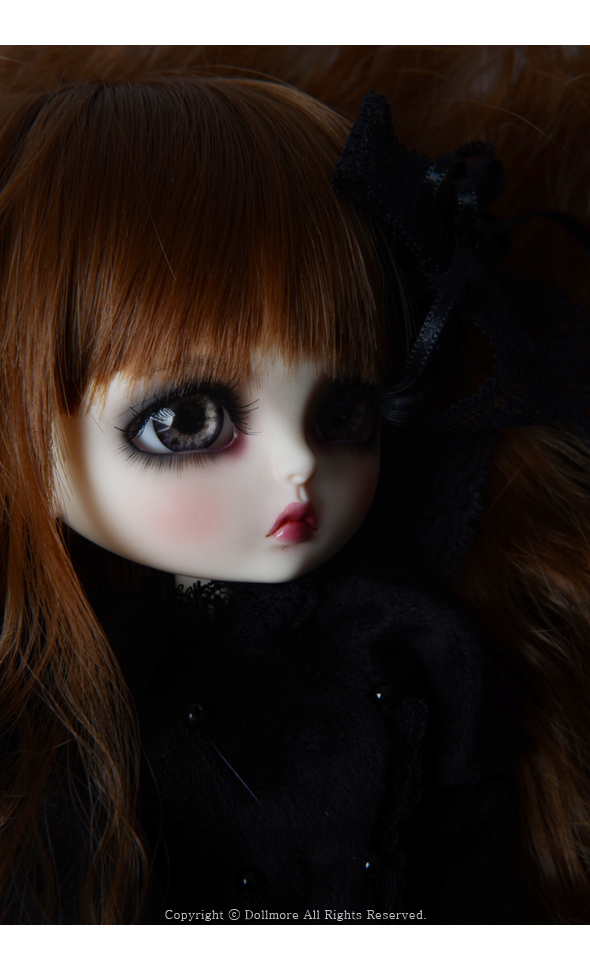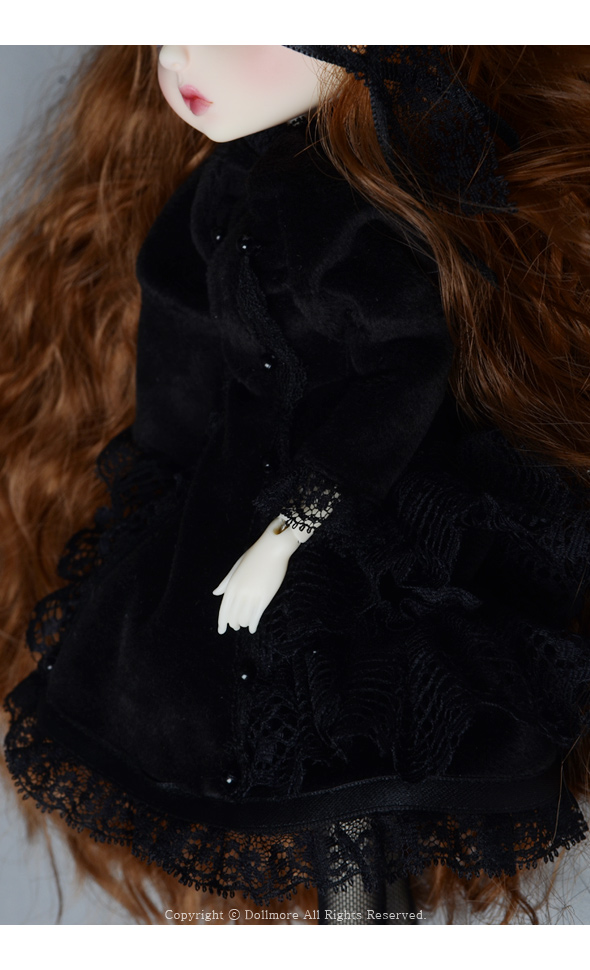 << body Size >>
- Tall : 34cm
- Eyes : 20~24mm
- Circumference of Head : 22cm (8-9inches sized wigs fit well)
- Circumference of neck : 4cm
- Circumference of chest : 13.3cm
- Width of shoulders: 6cm
- Circumference of waist :8cm
- Circumference of hips : 12.3cm
- Length of "from hips to ankle" : 17.5cm
- Length of "from knee to ankle" : 7.7cm
- Foot size : 2.6cm based on heeled feet
<< order and shipping info >>
1. from order to shipping : order -> payment -> production/shipping
so, you can't cancel or return goods becase of order production system.
2. By starting from payment (not order date), it will be shipped after a month.
* wig: 8-9 inches SD ~ Model doll sized wigs fit well.
* clothes: 12 inches tall Barbie and Dollfie Plus sized clothes.
* shoes: 12 inches shoes and Dollfie Plus sized shoes
* It's made by by 100% Dollmore's own technology.



* Lukia doll head is easy to seperately from front flate. See following photo.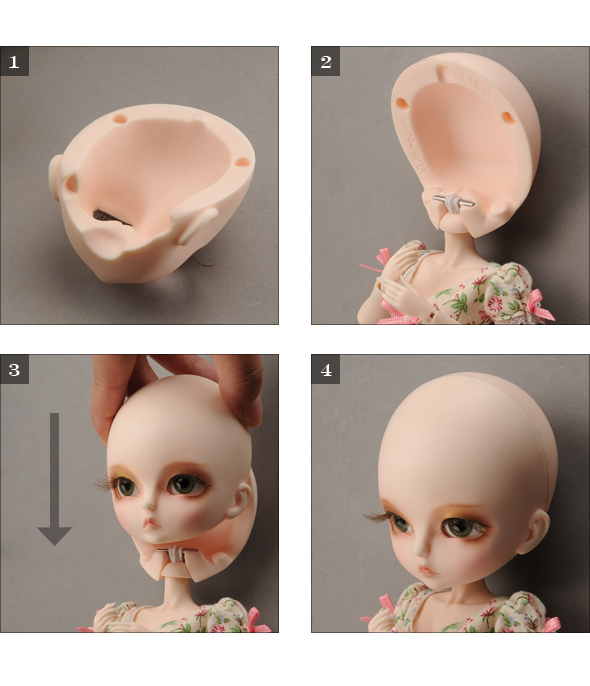 * Design registration No. 2006-50002
* Costume Design : Ajumapama
<< payment >>
1. Paypal - help@dollmore.net
2. Credit Card
3. Bank transfer.
- Bank name: standard chartered bank korea limited
- Account: 431-20-243375
- Recipient: lee eun young
- Bank tel: 82- 2- 521- 9252
- Bank address : standard chartered bank korea limited 1675-1
Seochodong Seochogu Seoul 137-070 Korea
( Gyodaeyeok Br. )
- SWT code : SCBLKRSE