* Kid Dollmore Girl - Half Life : Grammy
* Special Limited Edition- LE15

What's the color of the road that i walked yestoday?
All of the road that i have passed has different color.
Sometimes it is the road in orange color
Sometimes it is the road in cherry color
I remove word using eraser
but rewrite same word.
These word left beautiful and mystic stain on the paper.

I wonder that would you know
this is my letter when you receive it?
Will your hair aloft
if you know it is my joke?
I smiled and closed
this old and narrow width notebook.
Grammy comes back in new edition.
What will be today's new game?
* Included: Head(make up), Body(assembled), Eyes, Wig, Clothes Set, Box, 2 Cushions, COA, Doll manual
* Clothes set: T-shirts, vest, pants, waist decoration, stockings, choker, hairpin, candy
* Eyes: Life Like Acrylic 14mm (G14LB-04)
* Wig :(7-8) Long Sera Straight Wig (Blue)
* Shoes : MSD - JJ Jing Boots (Black)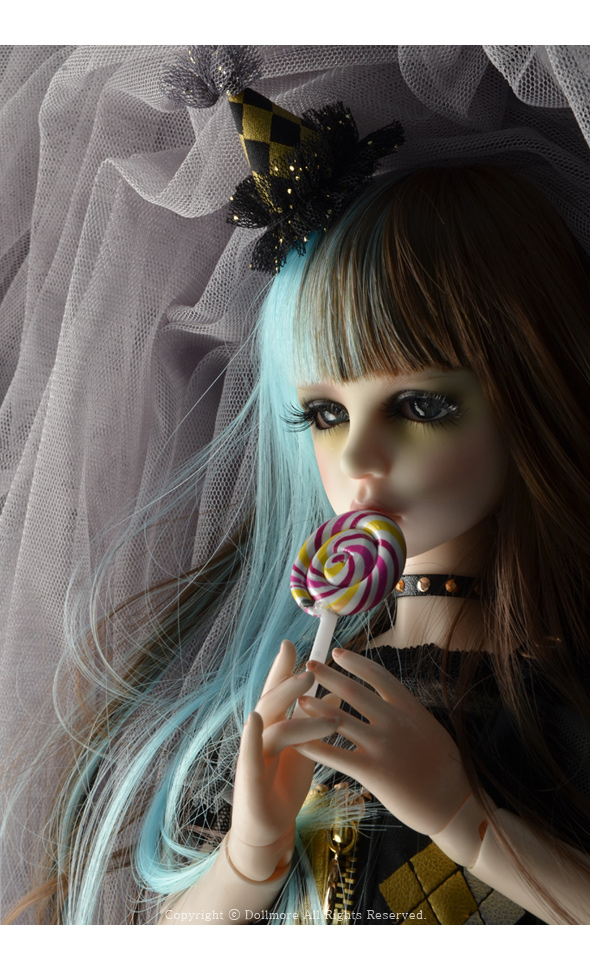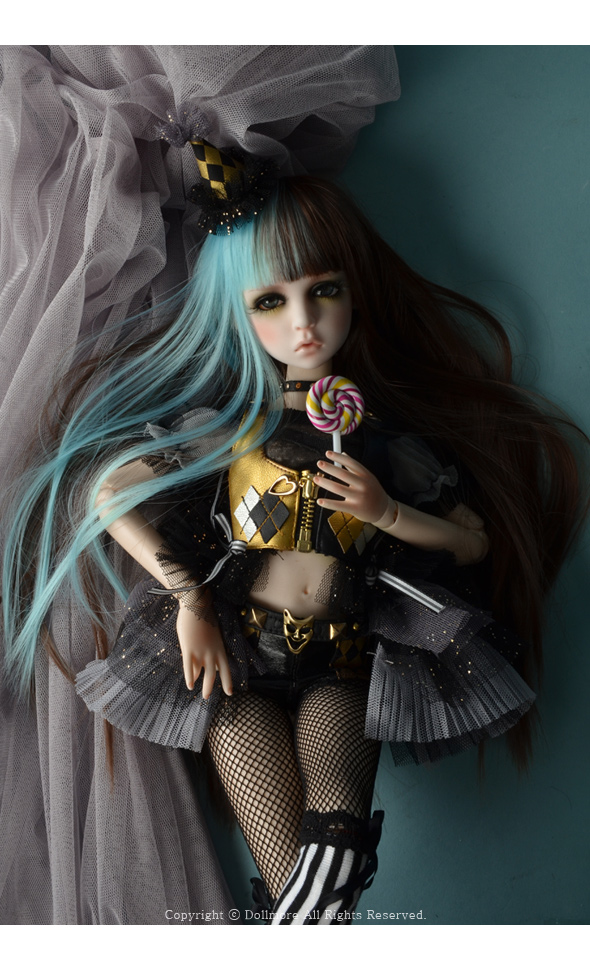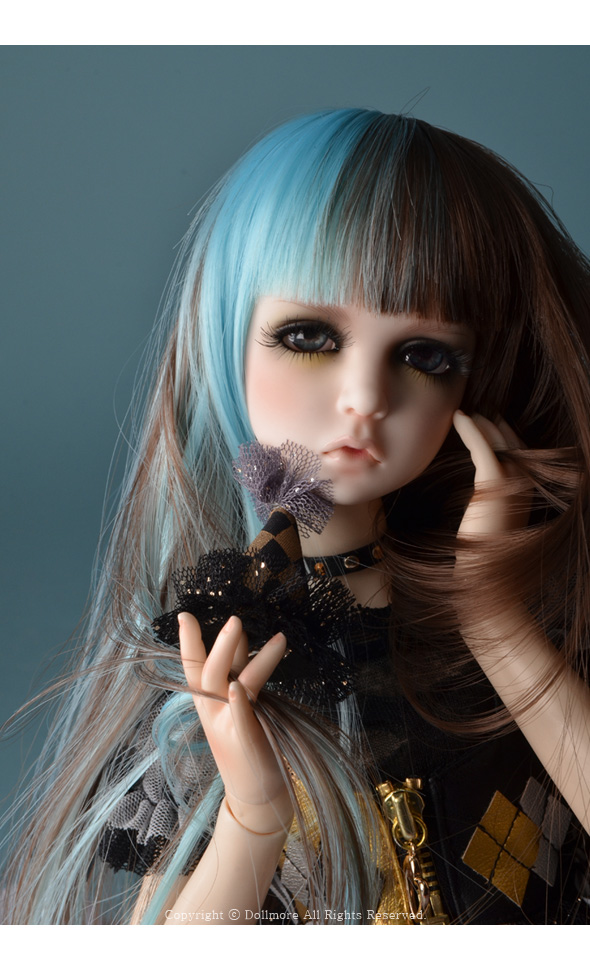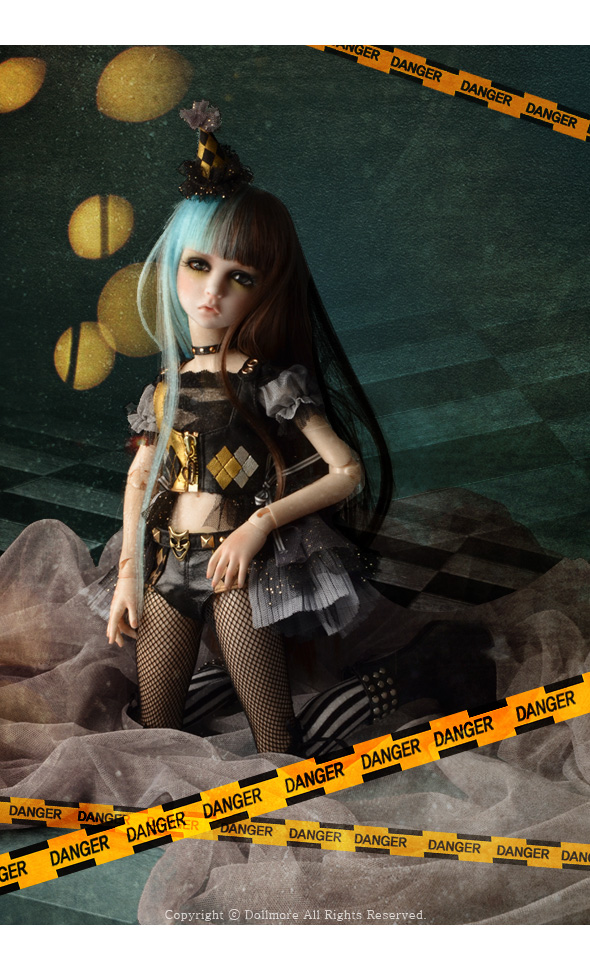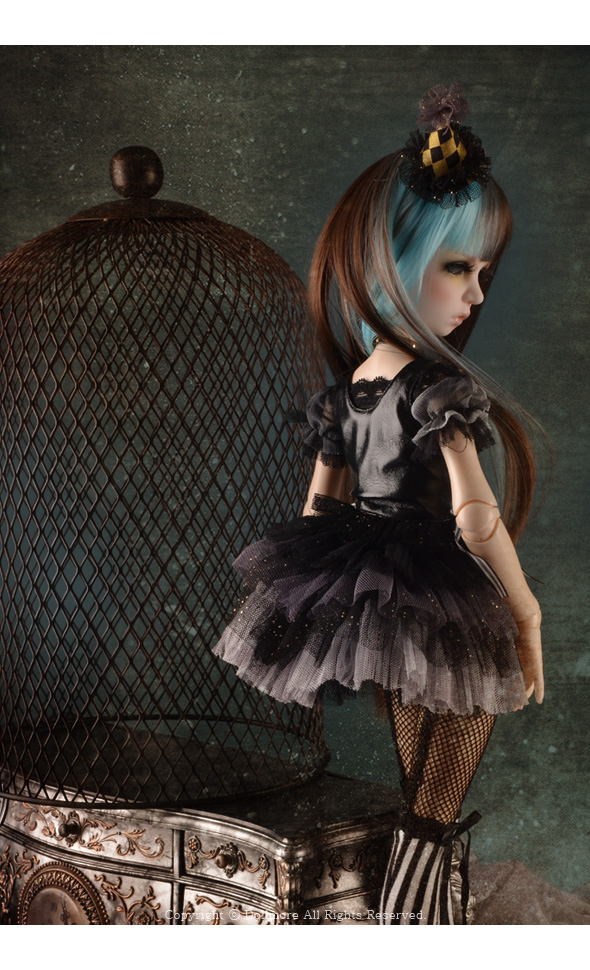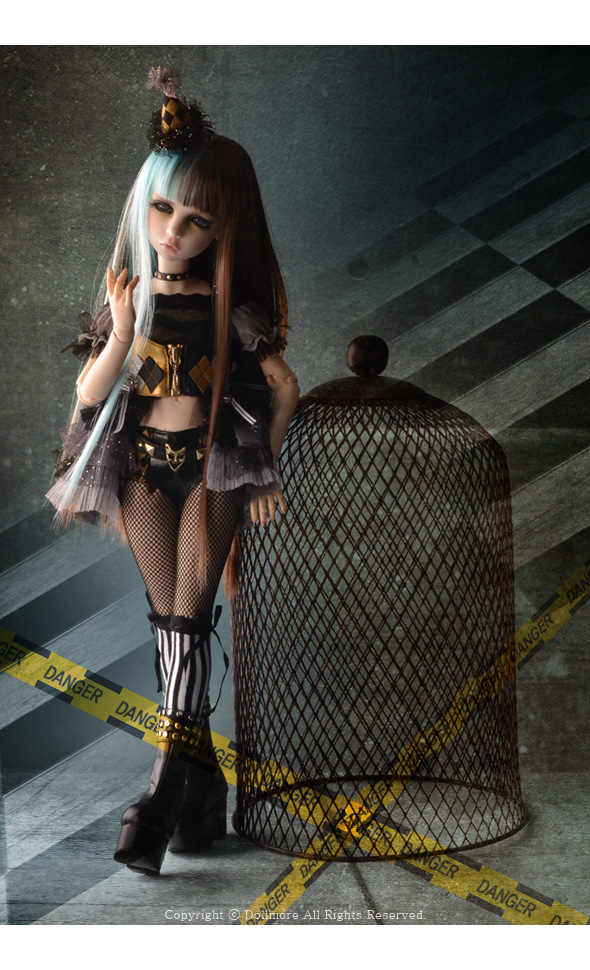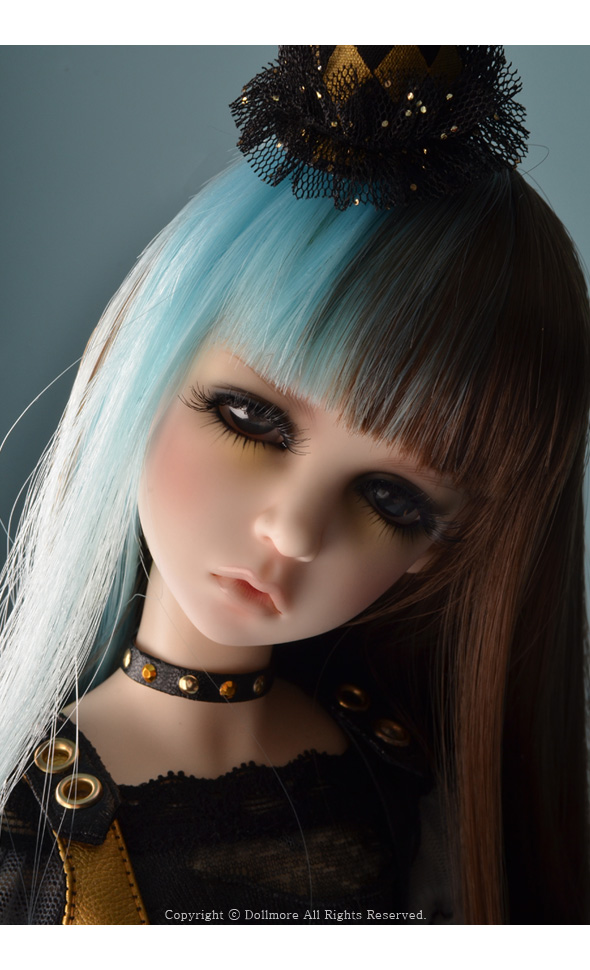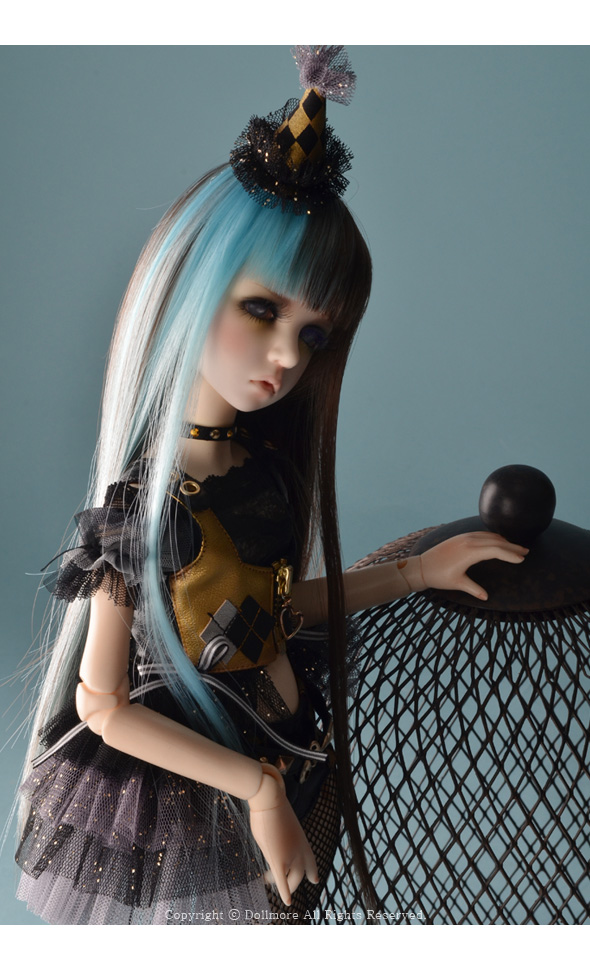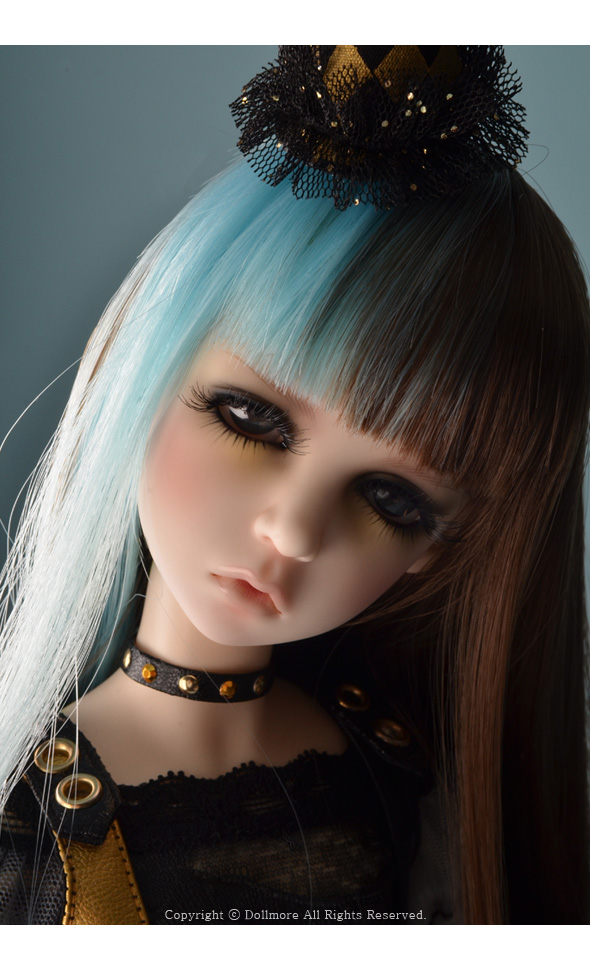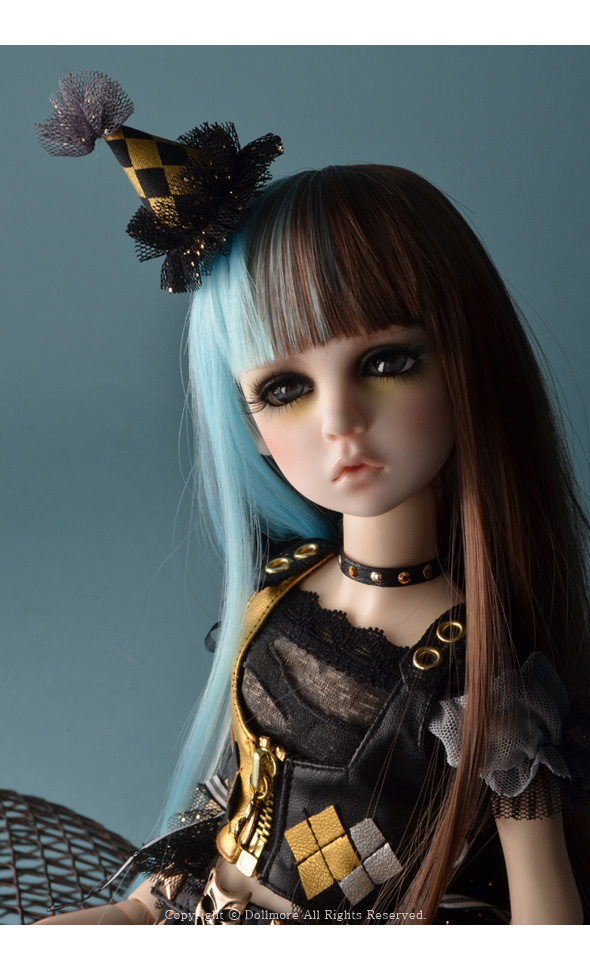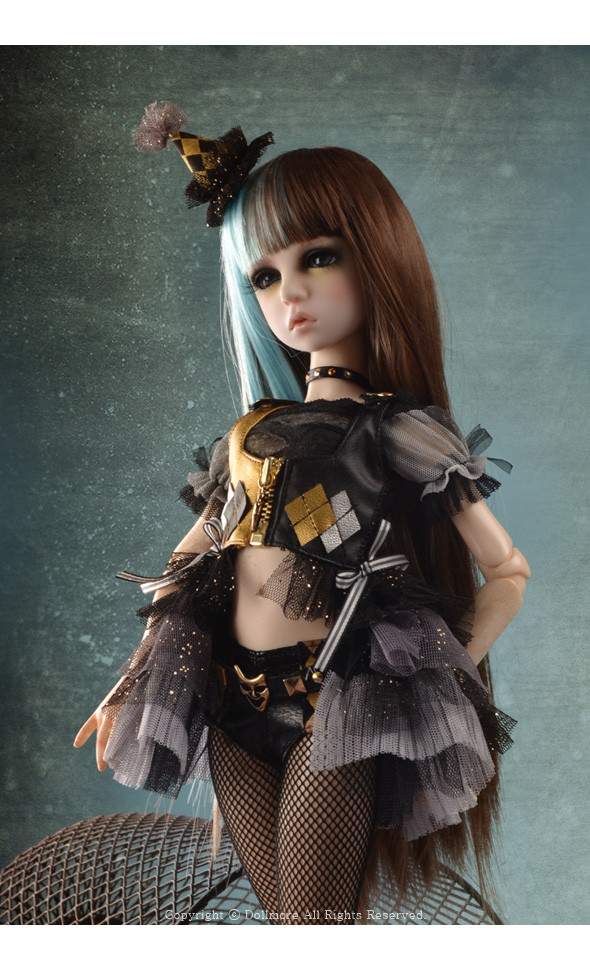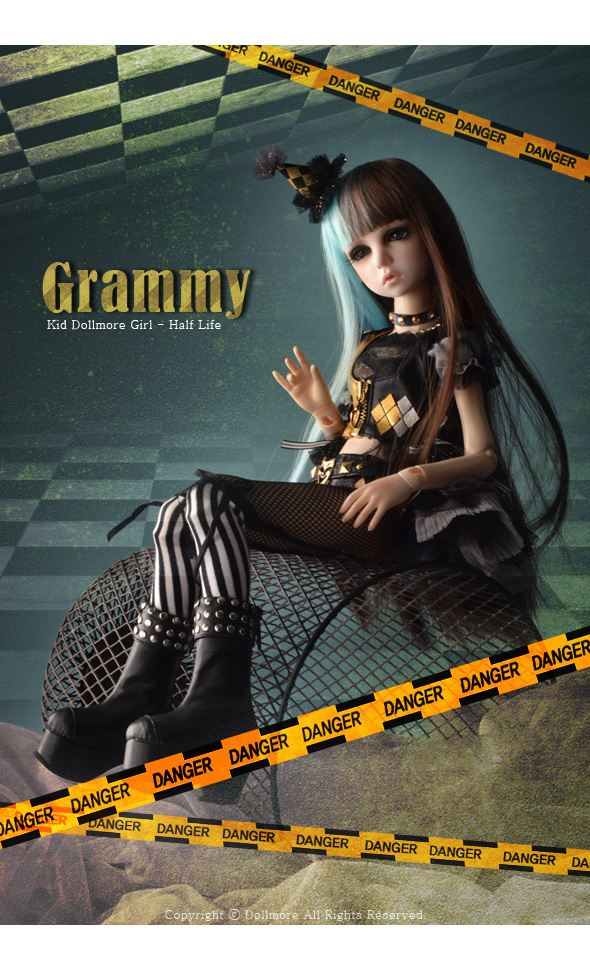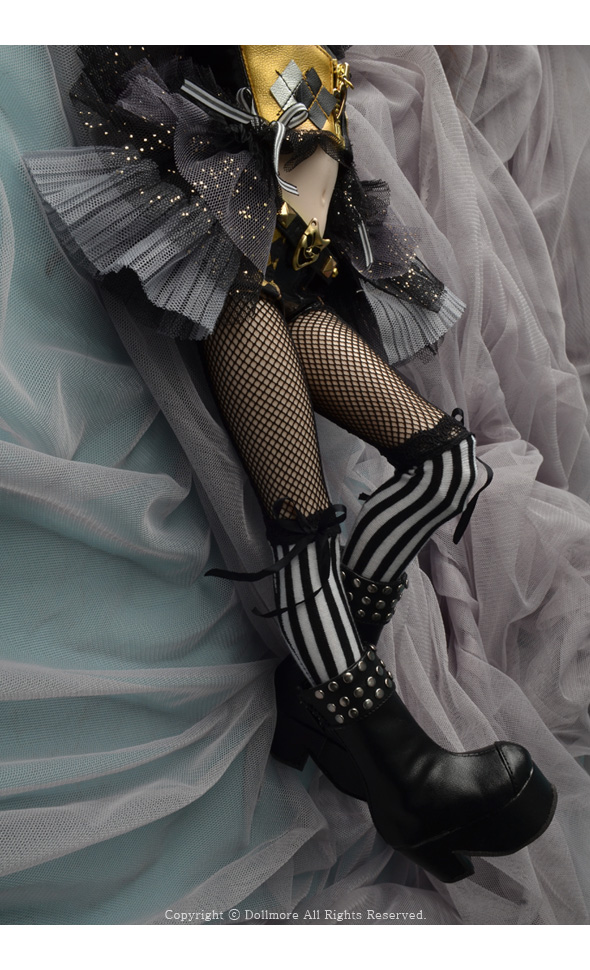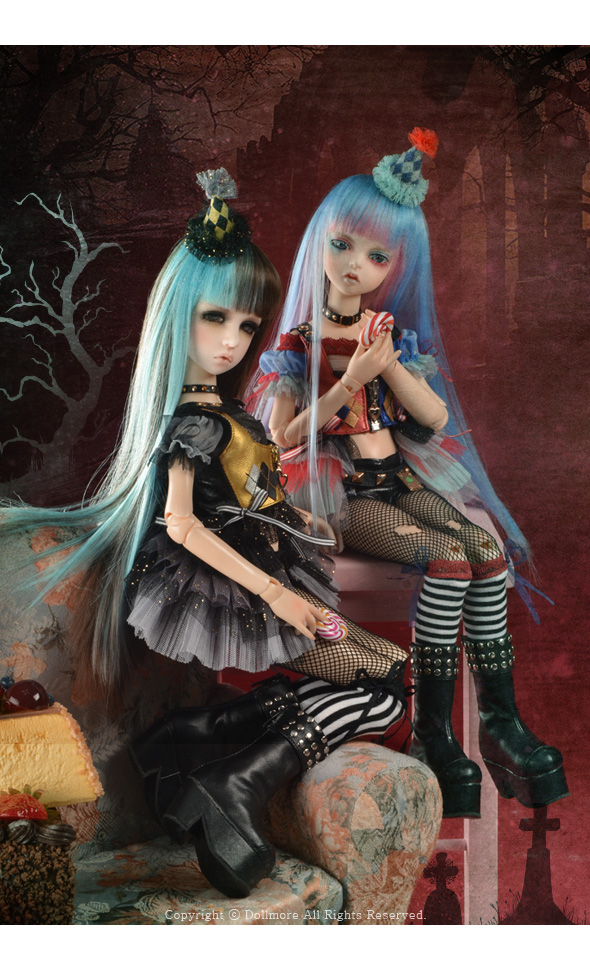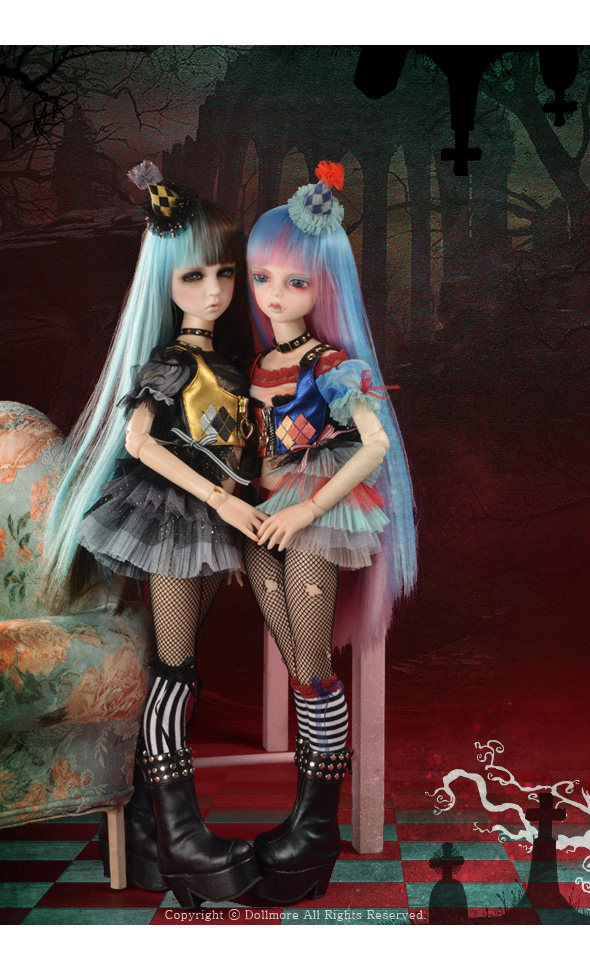 << Order and Shipping>>
* As based on 'Production after receipt of order' system, your order can't be canceled and refunded, after paying.
* In general, it takes about 30 business days to prepare it.

* Dollpire Kid Girl Size - Grammy
1. Tall : 43.5cm
2. Body length not include a head : Male 38cm /Female 37.5cm
3. Length from hip to knee : 11cm
4. Length from knee to calf : 10.5cm
5. Circumference of neck : 남아6.8cm / 여아 6.7cm
6. Width of shoulders : 6cm
7. Circumference of chest : Male 17cm / Female 17.5cm
8. Circumference of waist : 14.5cm
9. Circumference of hips : 19cm
10. Circumference of Wrist : 4.5cm
11. Length from shoulder to wrist include a wrist ball : 14cm
12. Circumference of ankle : 6.2cm
13. Length from hip to Heel : 23.5cm
14. Length of Foot size : 6cm

* Design registration No. 2006-50002
* Payment method
1. Paypal - Dollmore will send you an invoice via paypal.^^(help@dollmore.net)
2. Eximbay (direct credit card payment)
3. bank transfer
- Bank name: standard chartered bank korea limited
- Account: 431-20-243375
- Recipient: lee eun young
- Bank tel: 82- 2- 521- 9252
- Bank address : standard chartered bank korea limited 1675-1
Seochodong Seochogu Seoul 137-070 Korea
( Gyodaeyeok Br. )
- SWT code : SCBLKRSE