* Notice: If you buy this doll, we can ship doll to you within 1 week.
* Special Limited Edition - LE10
* Model Doll - Half Moon ; Tattoo Ipsae - LE10

==========================================================

Flower comes out.
This flower overcome cold and frost in last night
and make a such beautiful flower today.
Branches had to see all of flower's wriggleness during last night
Leaf also had to hear all of flower's moaning during last night.

We experience miracle everyday.
Just common budding flower makes such
nice color and fragrance flowers.
There is a lot of flowers on the tree.
Flowers is too beautiful to
make me solemn.

Beautiful!
Your carved skin and long pain
makes this world much more beautiful and fragrance.
Thank you.
You let me live in a better world.

==========================================================

This is a beautiful Tattoo model doll ipsae.
She waits your attention.
* Included: Model doll normal tattoo body (heel feet and flat feet, partial blushing), normal ipsae head(Make up),
Eyes, Wig(including head decoration), box, 2 cushions, COA, Doll manual

- Eyes : 16mm Paperweight Glass Eyes-Oval Type (Violet)
- Wig : (8-9) Reona Long Wig (D.Blonde)
- Shoes : Model Doll F(high heels) Shoes - Eternel Shoes (White)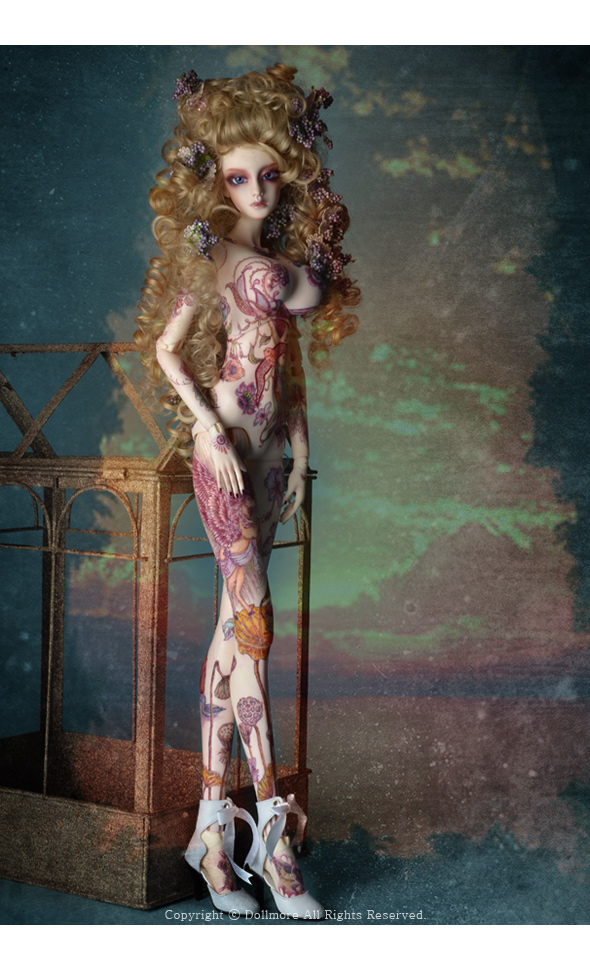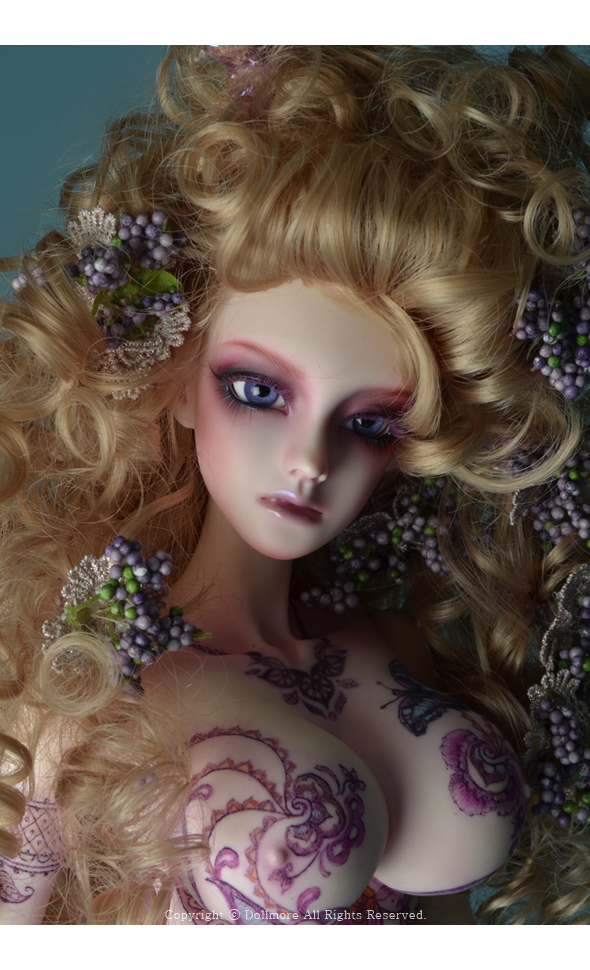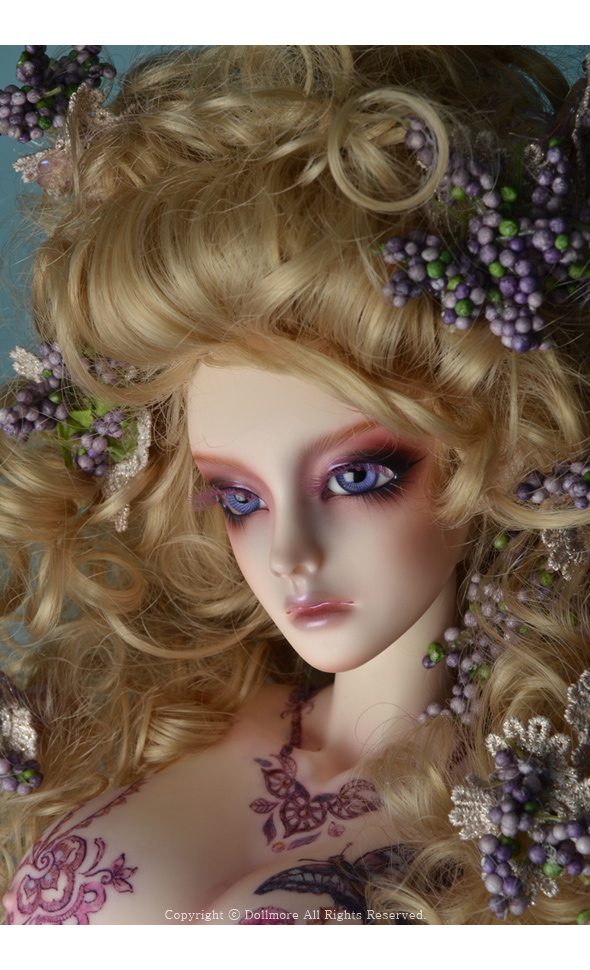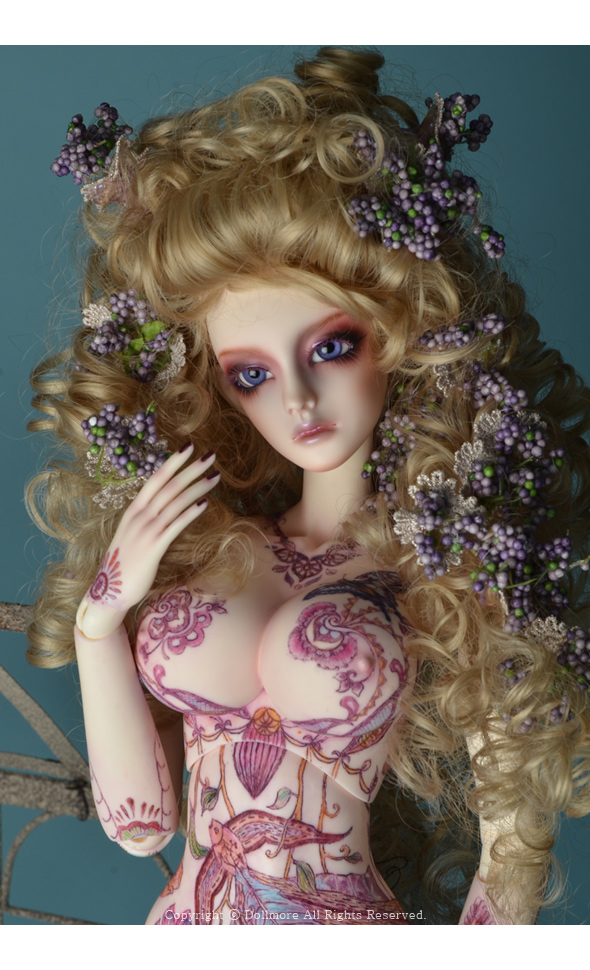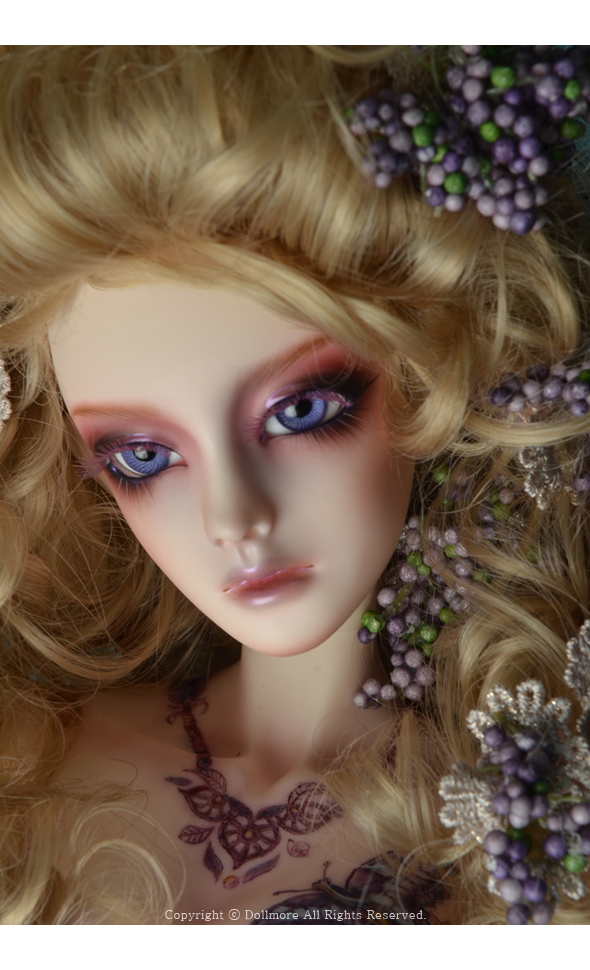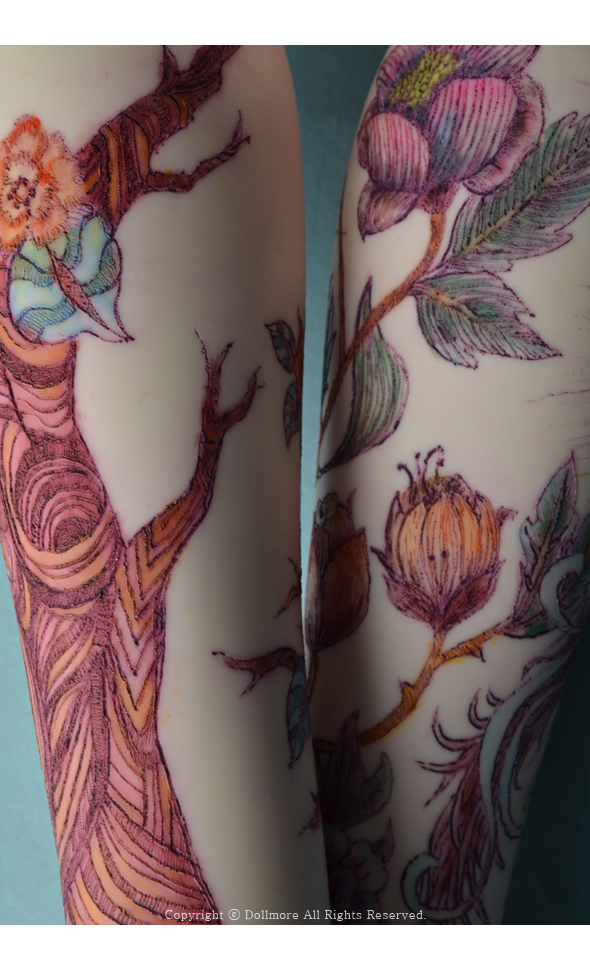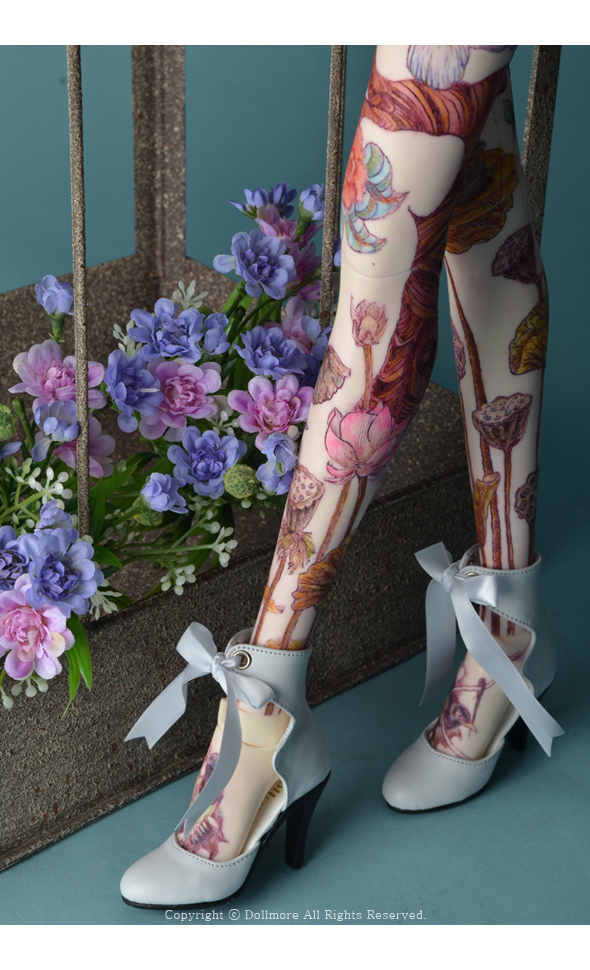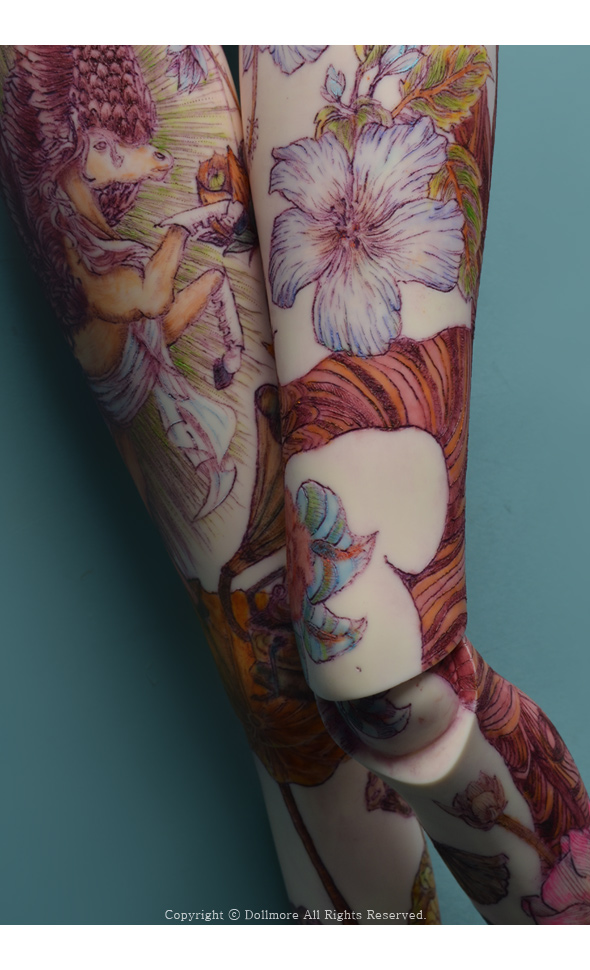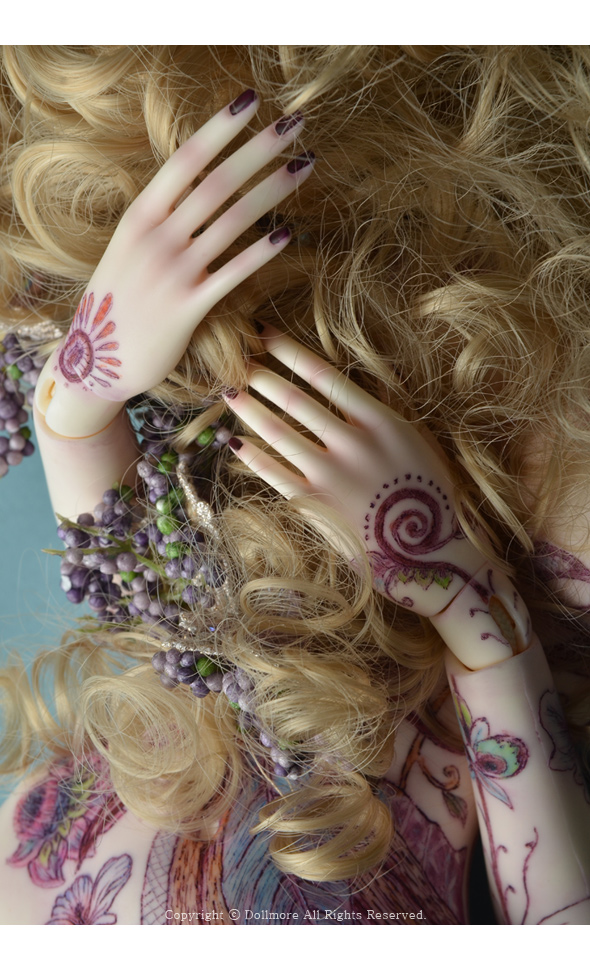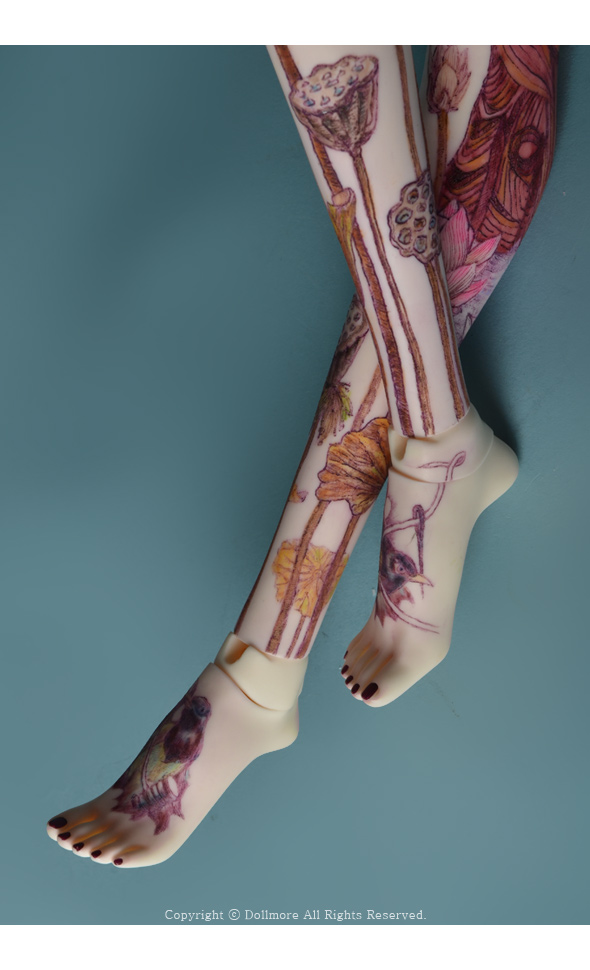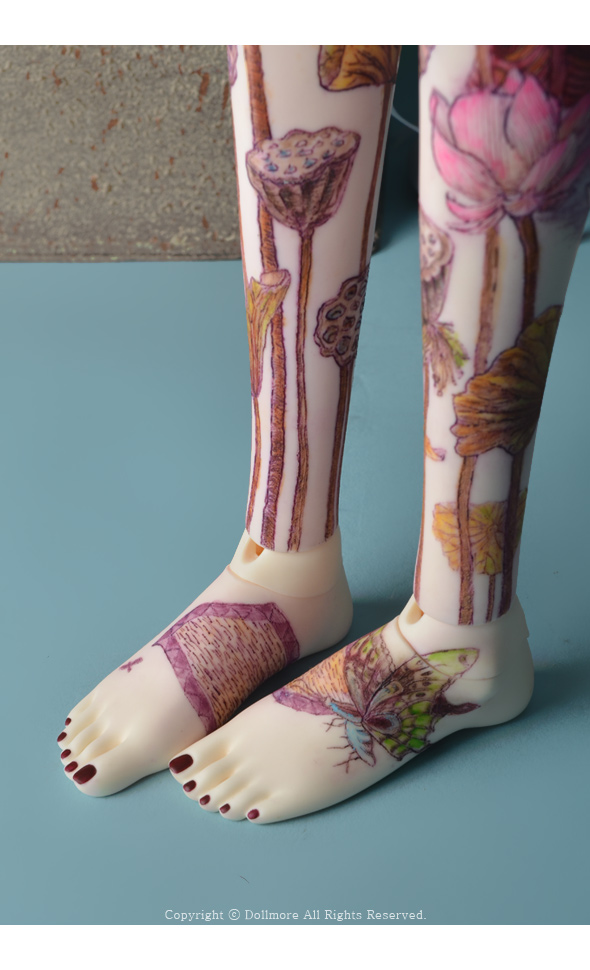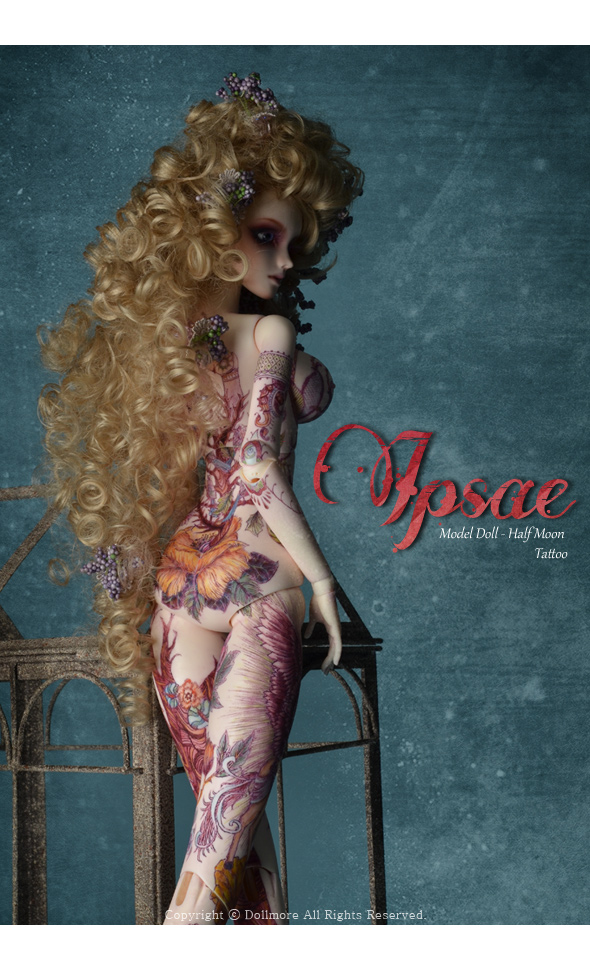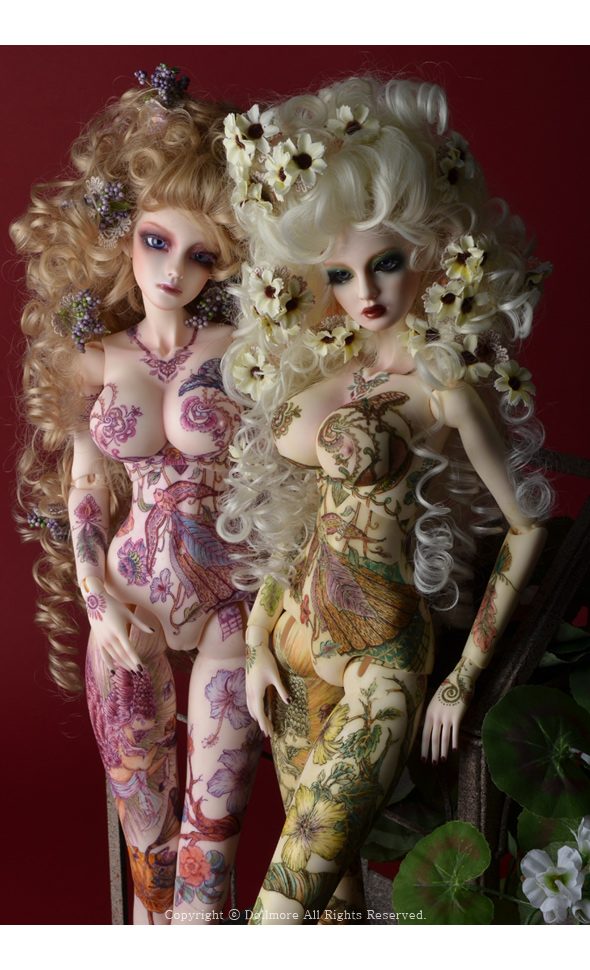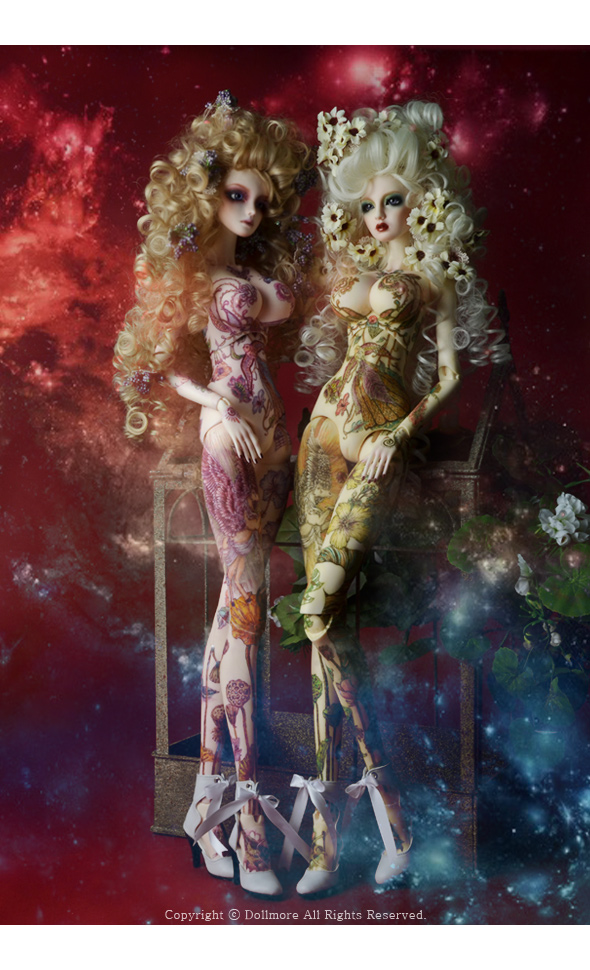 * We carved tattoo on the doll.
Doll artist put ink to the tattoo line and dry it.

There is a little difference between the real doll and the doll on the photo in tattoo details.
However, it is the same doll artist who paint make tattoo on the photo will make tattoo for your doll.
So it will not happen big difference.
Tattoo on the doll has carved instead of the paint picture.
Tattoo on the doll will not remove from the doll forever.

For information about order and shipping
- As based on 'Production after order' system, your order can't be canceled or refunded, after paying.
- The shipping date : We will ship doll very soon because we have kept this doll now.
==> Model Doll - Ipsae size
1. Tall : 66.5cm
2. Body length not include a head : 59.5cm
3. Length from hip to knee : 19cm
4. Length from knee to calf : 18.5cm
5. Circumference of neck : 7.7cm
6. Width of shoulders : 8.5cm
7. Circumference of chest : 29.5cm
8. Circumference of waist : 17.5cm
9. Circumference of hips : 28cm
10. Circumference of Wrist : 5cm
11. Length from shoulder to wrist include a wrist ball : 20cm
12. Circumference of ankle : 7cm
13. Length from hip to Heel : 39.5cm
14. Length of Foot size : 7.5cm
Payment method
1. Paypal - Dollmore will send you a invoice via paypal.^^
2. Paygate (direct credit card payment)
3. bank transfer
- Bank name: standard chartered bank korea limited
- Account: 431-20-243375
- Recipient: lee eun young
- Bank tel: 82- 2- 521- 9252
- Bank address : standard chartered bank korea limited 1675-1
Seochodong Seochogu Seoul 137-070 Korea
( Gyodaeyeok Br. )
- SWT code : SCBLKRSE

* Design registration No. 2006-50002
* Tattoo Artist : Notsea