* Glamor Model Doll - Return Of Nature ; Tattoo Nayuta Kenzo - LE10
* Special Limited Edition - LE10
Come back to me.
I believe you will come back to me.
Do not leave me alone.
Come back to me.

I wait you so long time.
I become a dead tree to wait you
Please awake from long sleep and come back to me.
I wait your sweet and warm heart
I wait your tears that will give me new leaf.

Nayuta Kenzo coming back from nature with strong and mysterious face.
Strong tattoo has been carved on the kenzo body.
He is really a charming man with perfect muscle.
* Included: Glamor model doll body, kenzo head, eyes, box, 2 cushions, COA, doll manual
* Eyes : 14mm Paperweight Glass Eyes-Oval Type (Gray)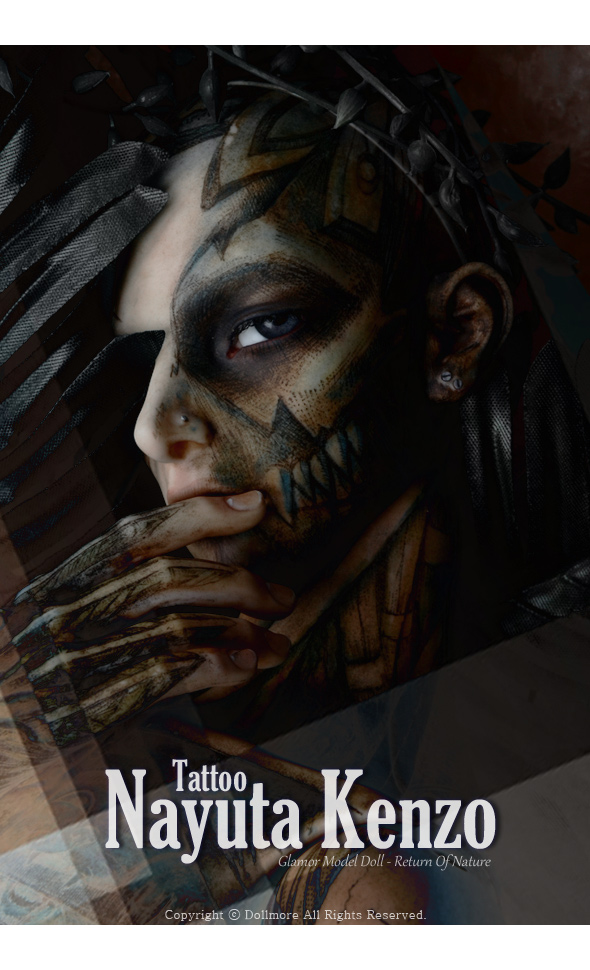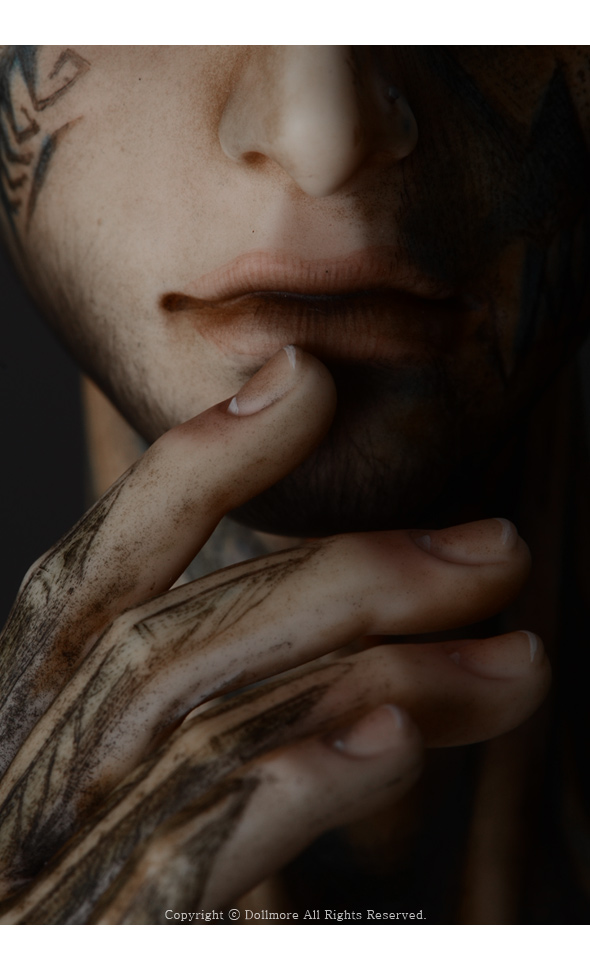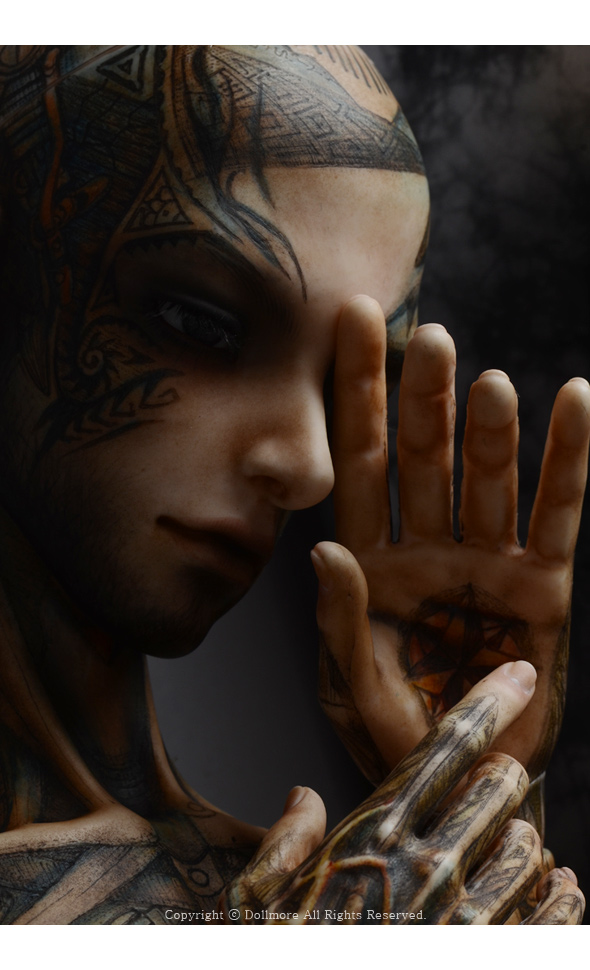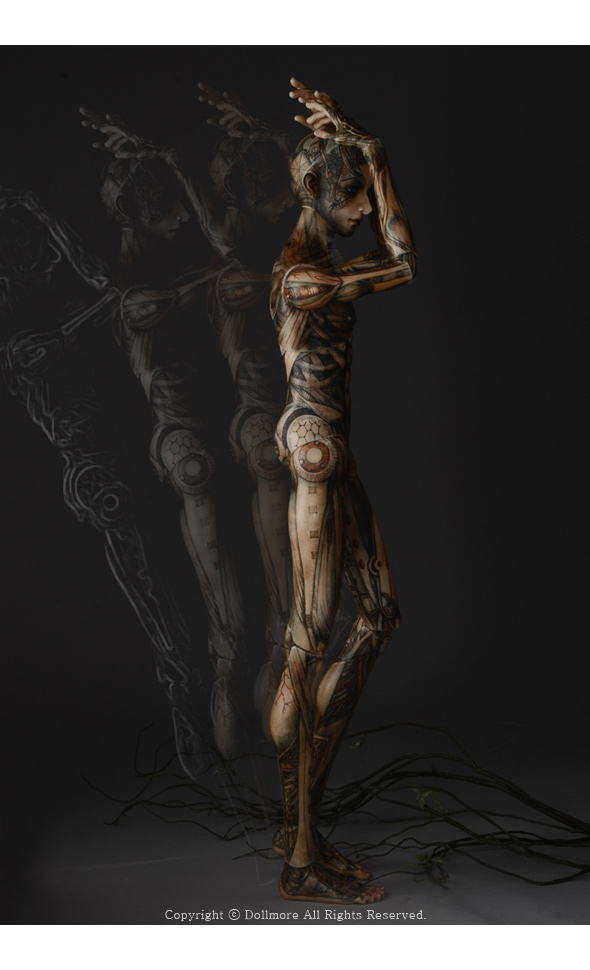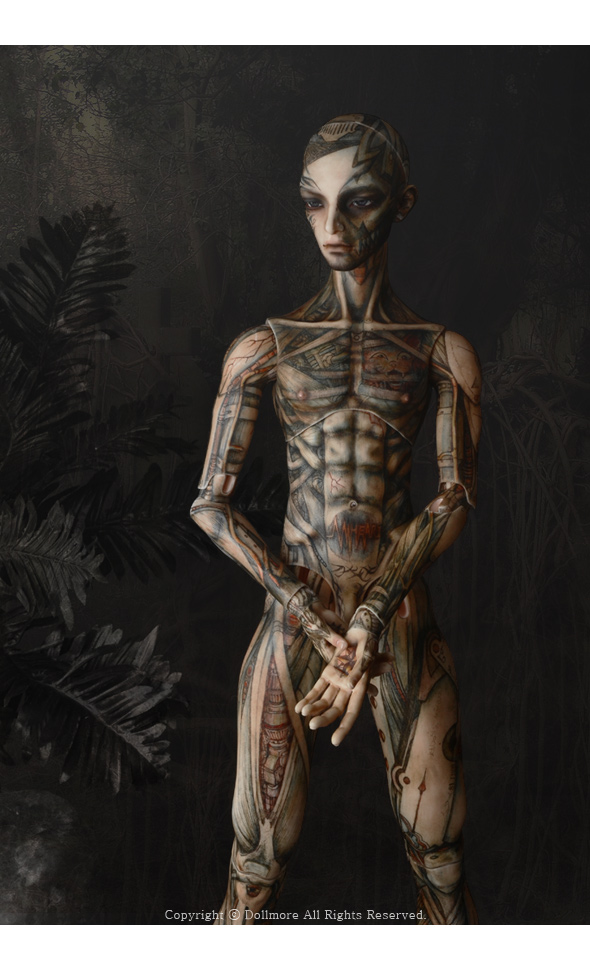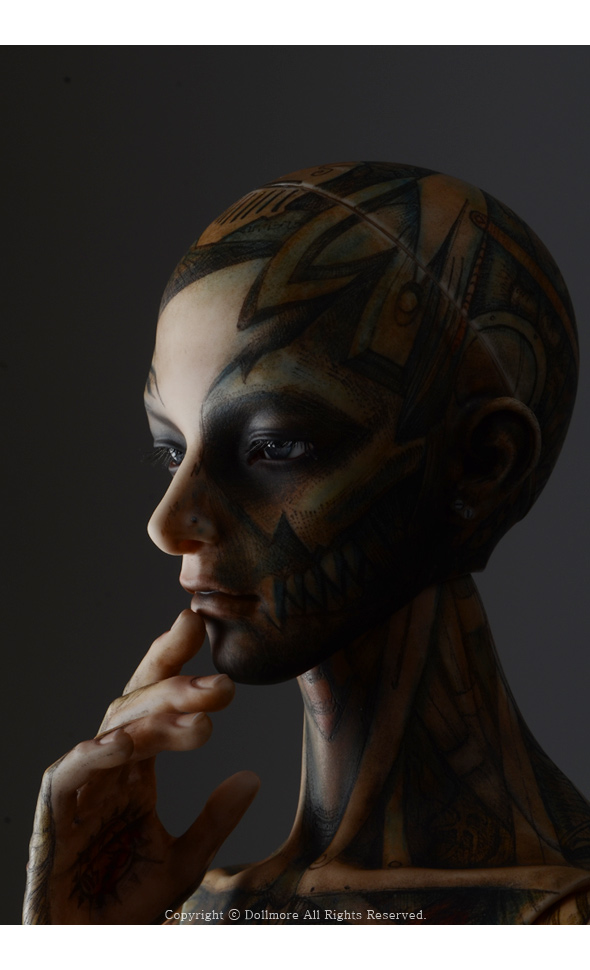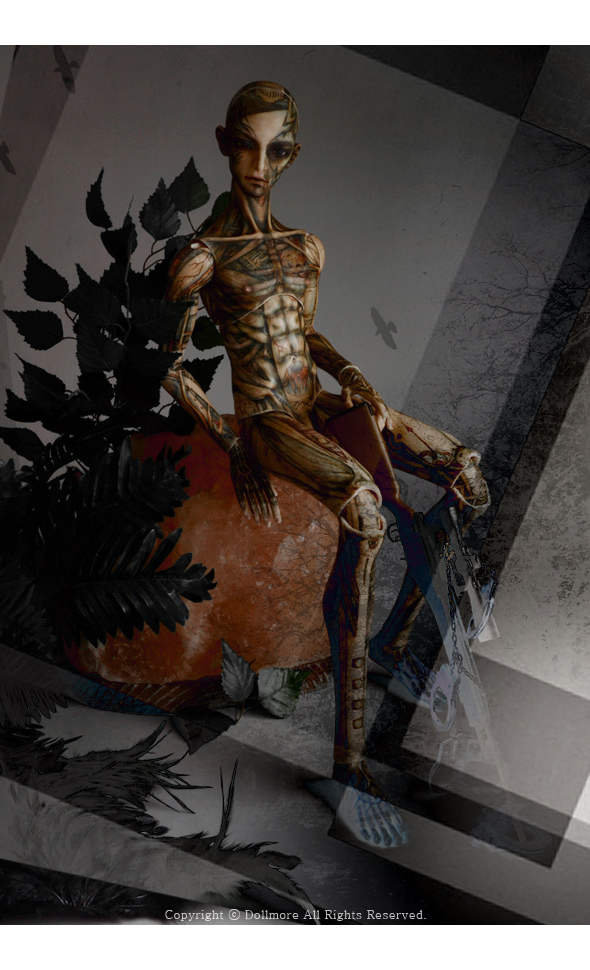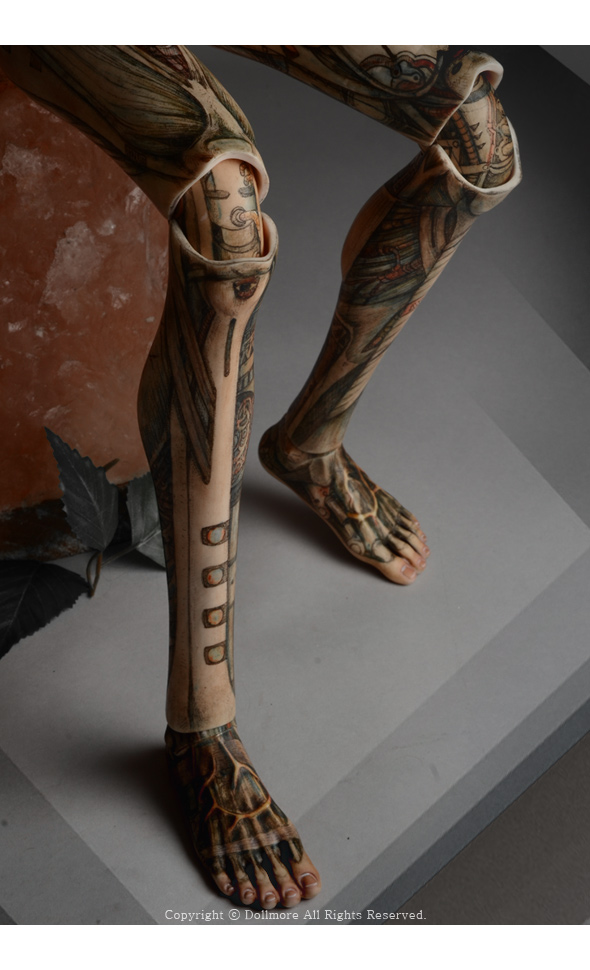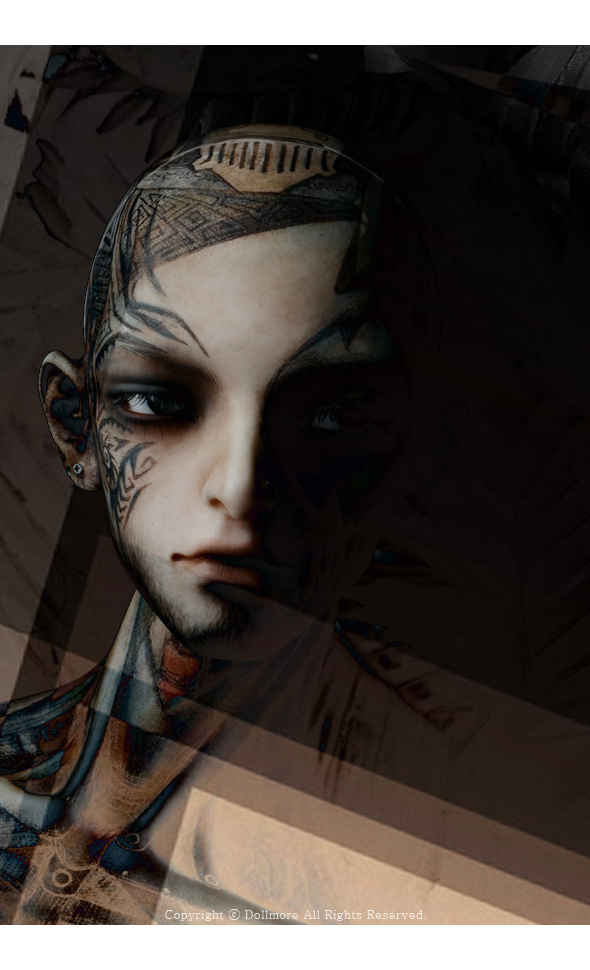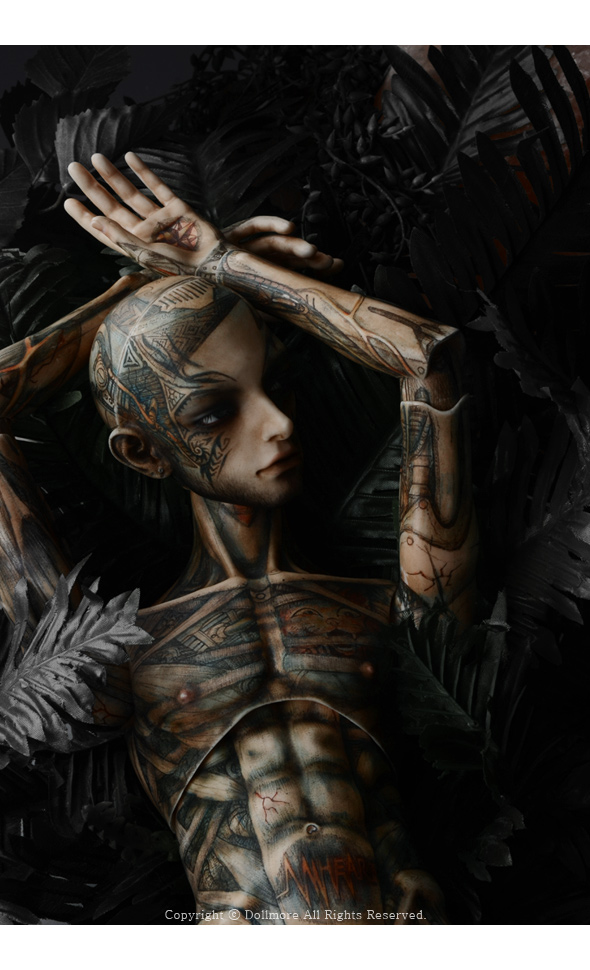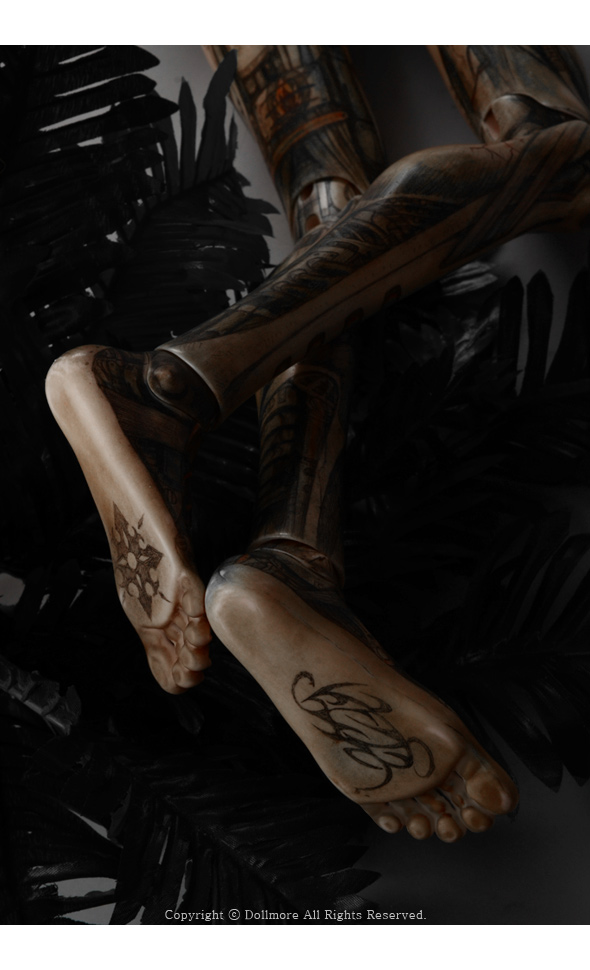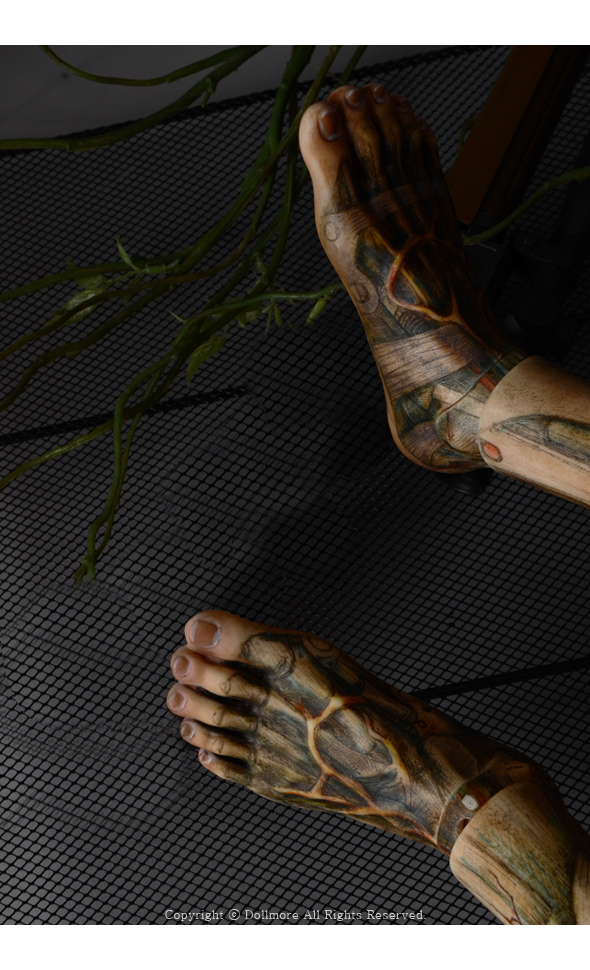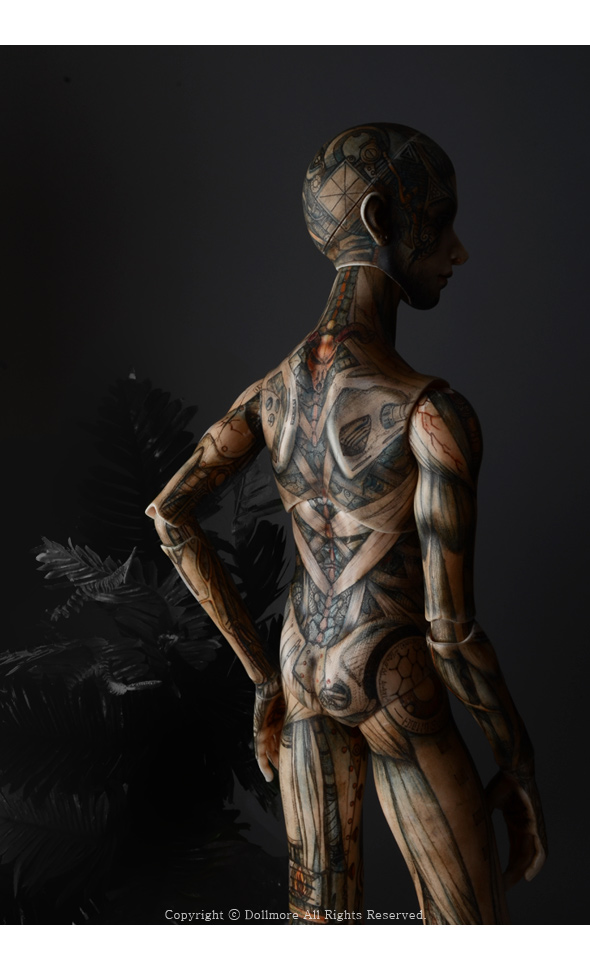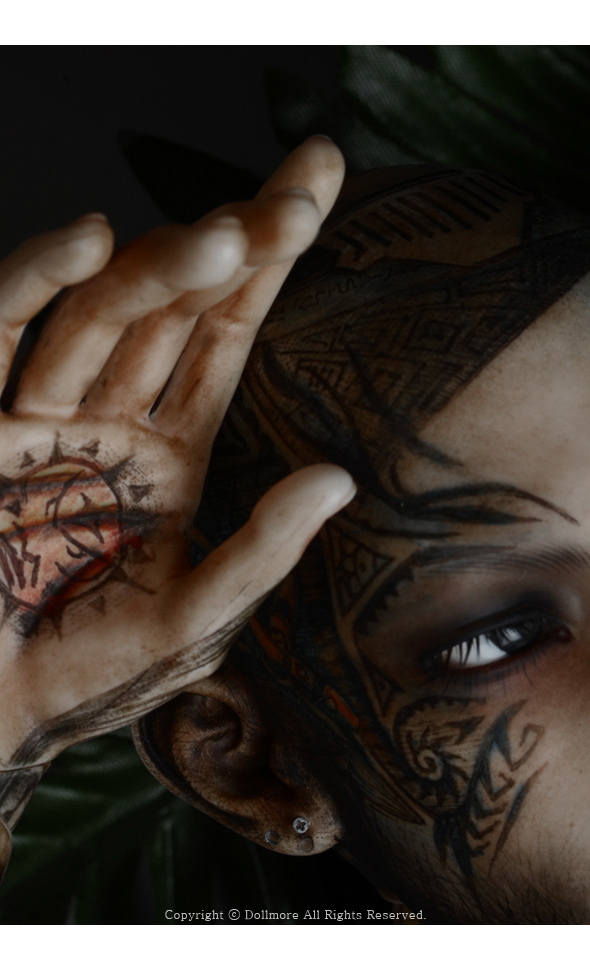 * This is handicraft and we do not accept exchange or refund after payment.
* Inprocess date: 30 business days at least ( It will need 1~2 weeks later based on the working schedule)
Notice:
* Some abrasion and peeling paint on joints may be caused,
as changing the poses in various ways due to the nature of ball jointed dolls.
* Glamor Model Doll Size
* Tall : 71cm
* Circumference of Head : 23cm
* Circumference of neck : 12cm
* Circumference of chest : 29cm
* Width of shoulders : 16cm
* Circumference of waist : 22cm
* Circumference of hip : 27cm
* Lenth of "from hips to ankle : 42cm
* Lenth of "from knee to ankle : 22cm
* Foot size : 10cm
* Wrist : 7cm
* Ankle : 9cm
* thigh: 7.5cm
* Compatible SIZE
- Outfit: Model doll Male sized outfits fit well on Glamor Model Doll
but In the case of Jacket, the sleeves are a little short. please request the custom-made.
- Wig: 8-9 inches wigs fit well.
- Shoes: some shoes of Model doll male sized ones fit tightly.

* Design registration No. 2006-50002
* Payment method
1. Paypal - Dollmore will send you a invoice via paypal. (help@dollmore.net/necking@dollmore.com)
2. Paygate (direct credit card payment)
3. Bank transfer.
- Bank name: standard chartered bank korea limited
- Account: 431-20-243375
- Recipient: lee eun young
- Bank tel: 82- 2- 521- 9252
- Bank address : standard chartered bank korea limited 1675-1
Seochodong Seochogu Seoul 137-070 Korea
( Gyodaeyeok Br. )
- SWT code : SCBLKRSE