* Dear Doll Girl - Awakening Crow : Shabee - LE10
* Special Limited Edition - LE10

I come this world after breaking a black egg.
I am able to fly in the black sky now.
I force to leave here
when they poisoned the wells to kill me

I am downright stupid.
I always make bad things.
I also know it.
This is the bad way to become black crow.
Sadness of black wings.

* Included: Head(Make Up), Body(assembled), Clothes set, eyes, wig, box, 2 cushions, warranty
* Clothes Set: Slip, Panty, Shoes, Wings
* Eyes: 12mm special limited eyes
* Wig: (6-7) Guyomi Mohair Wig (Blonde)

* Notice: Doll on the photo doesn't include sanding and body blushing service. If you want to add sanding or body blushing service, please select option.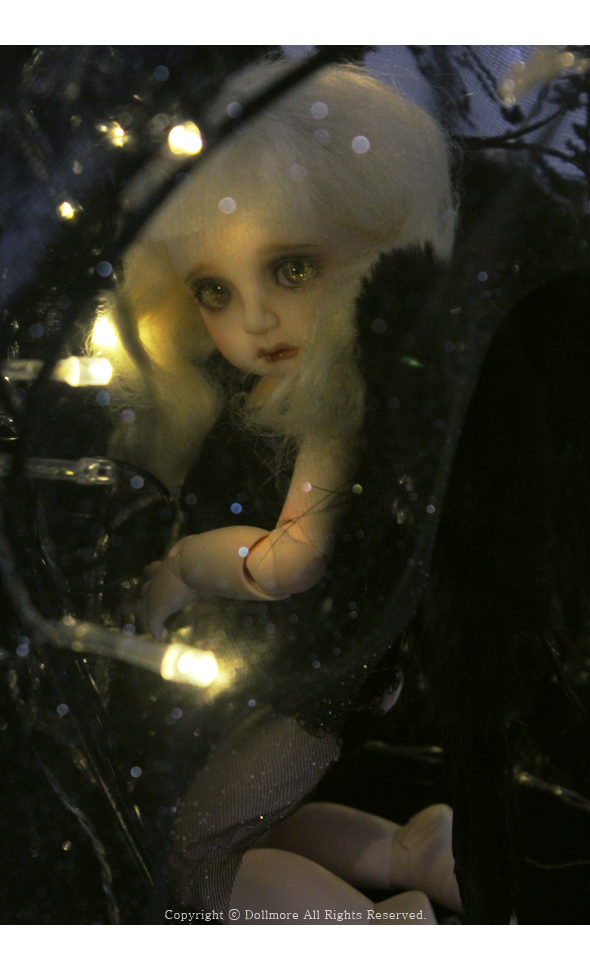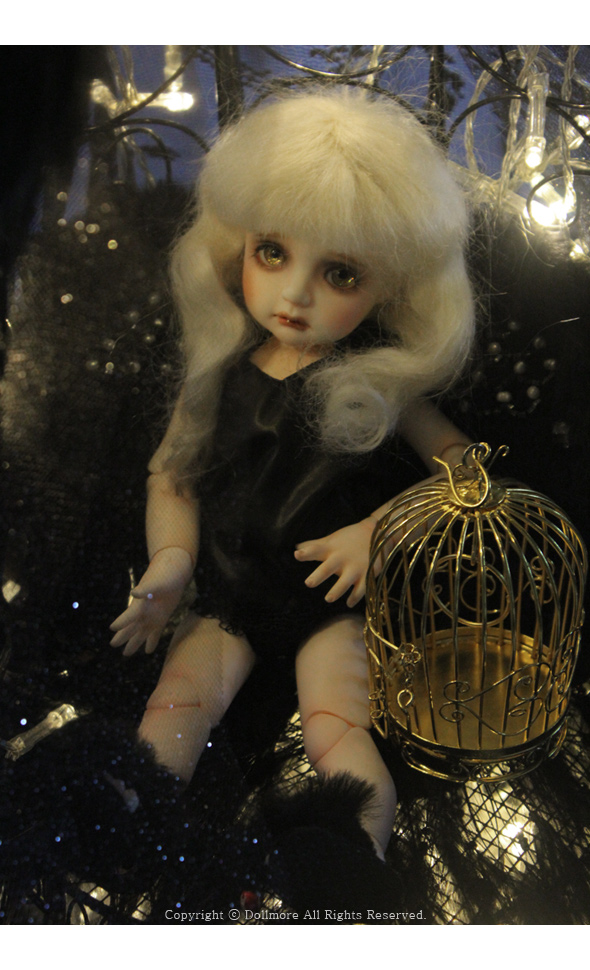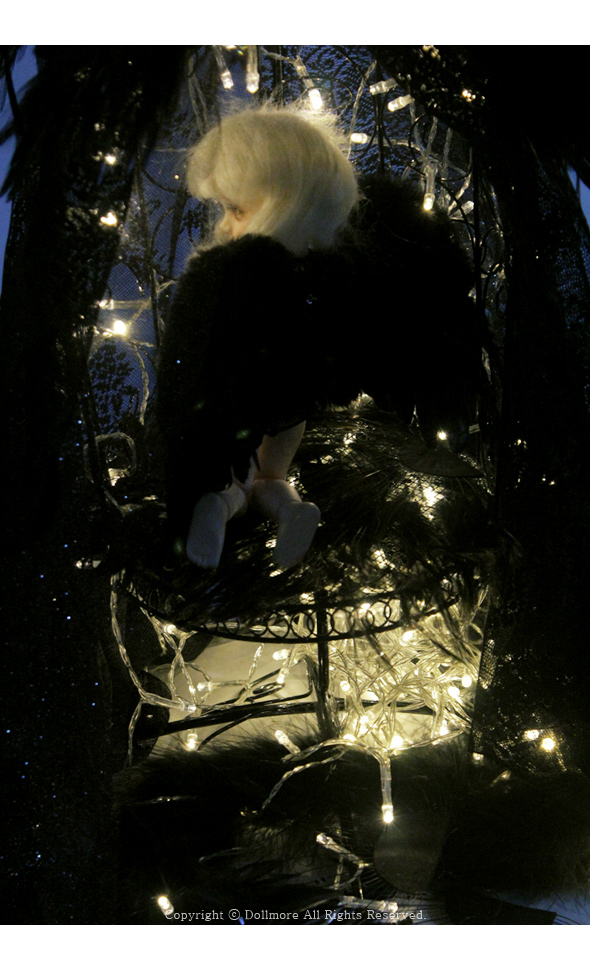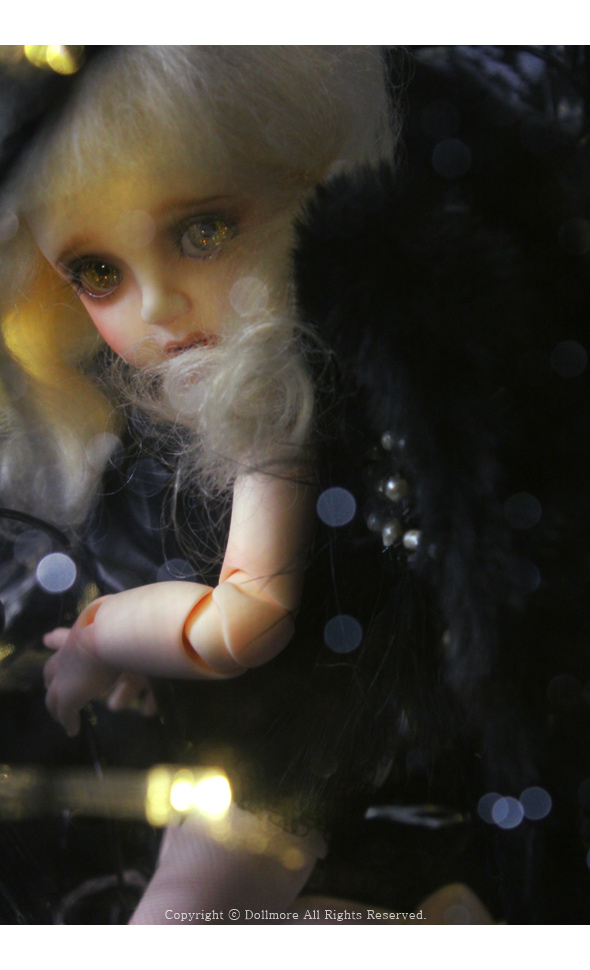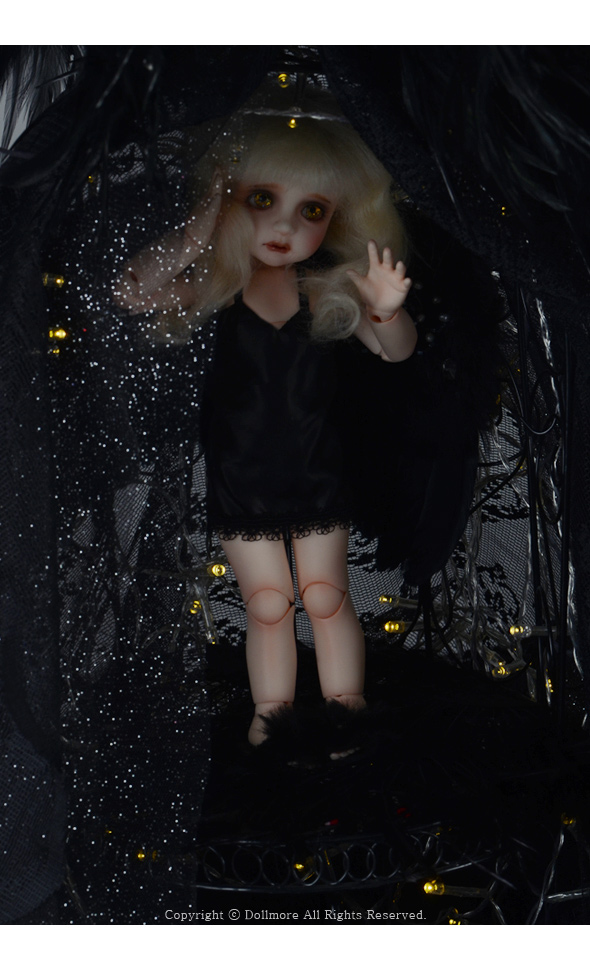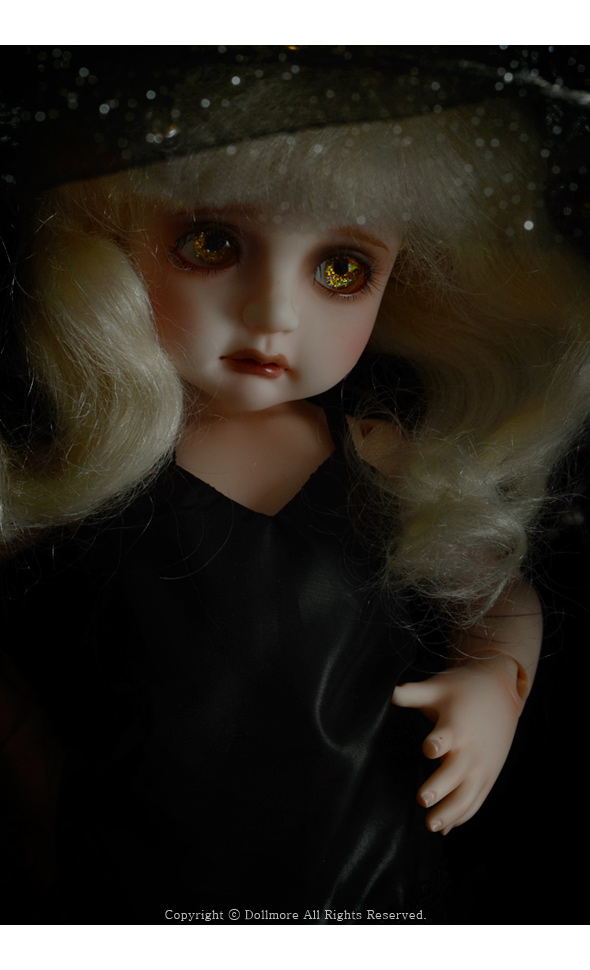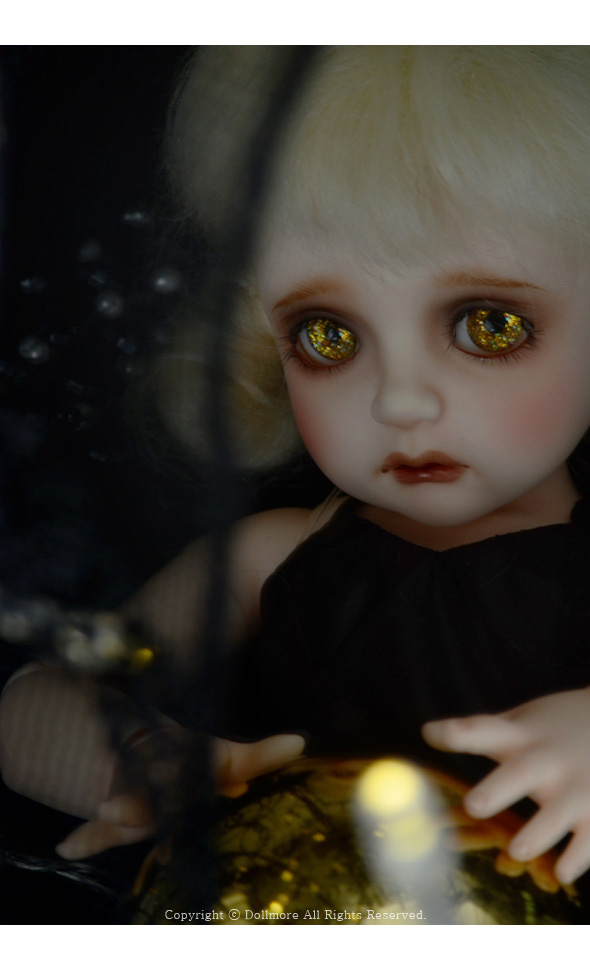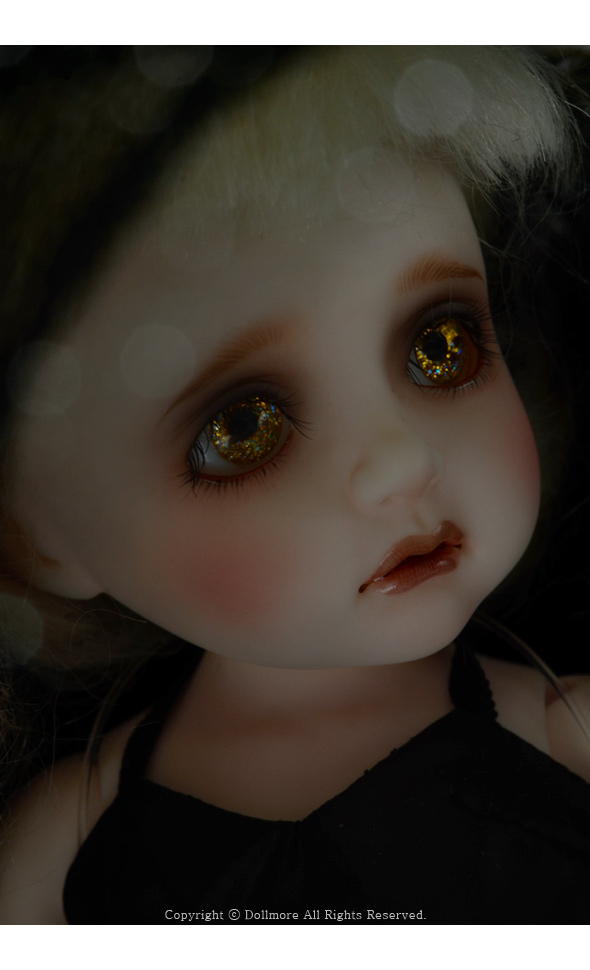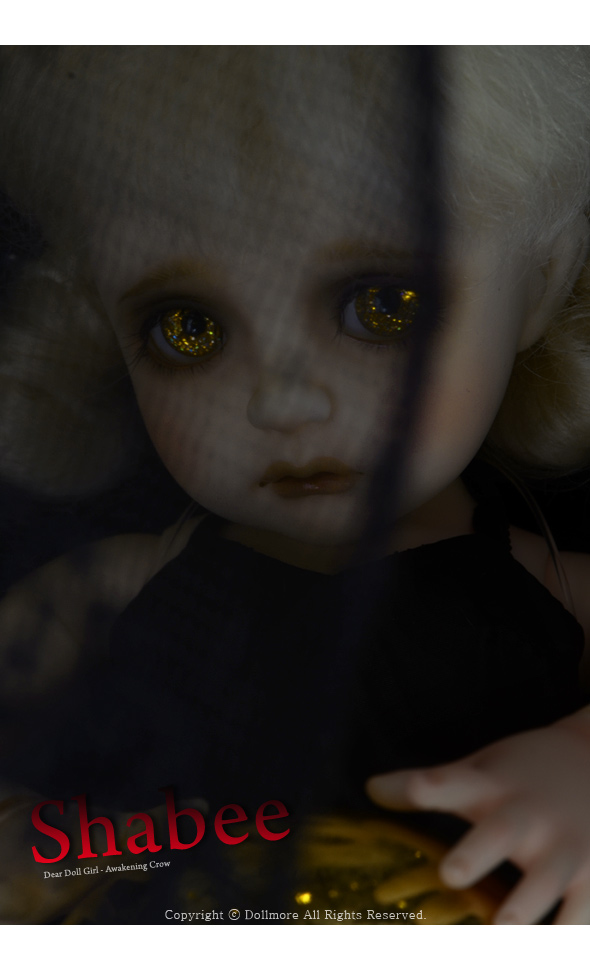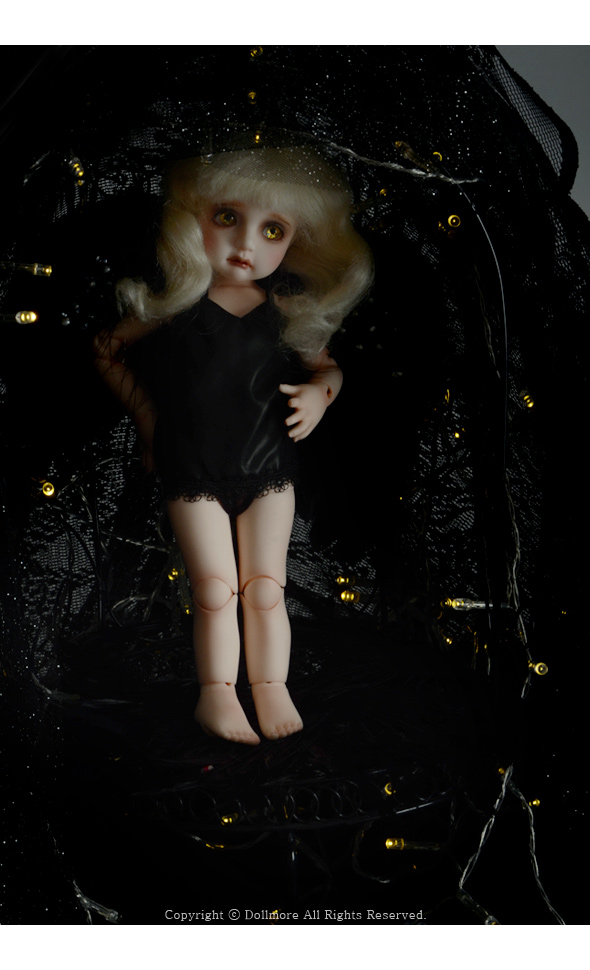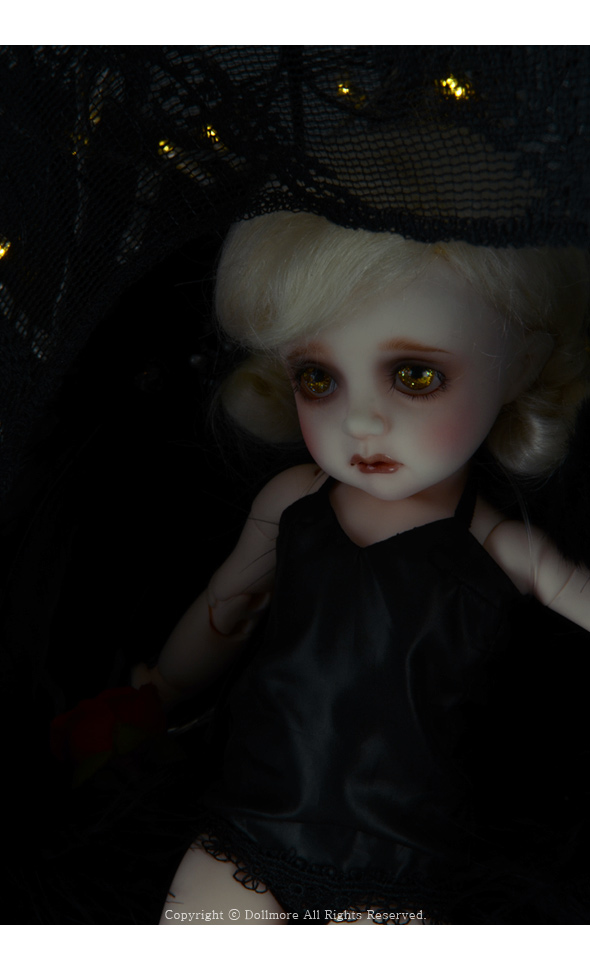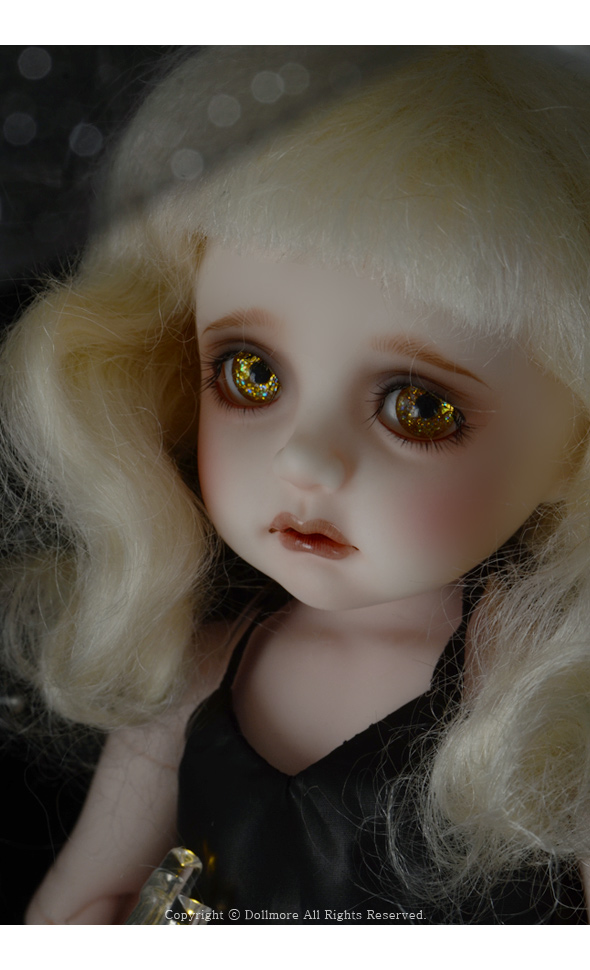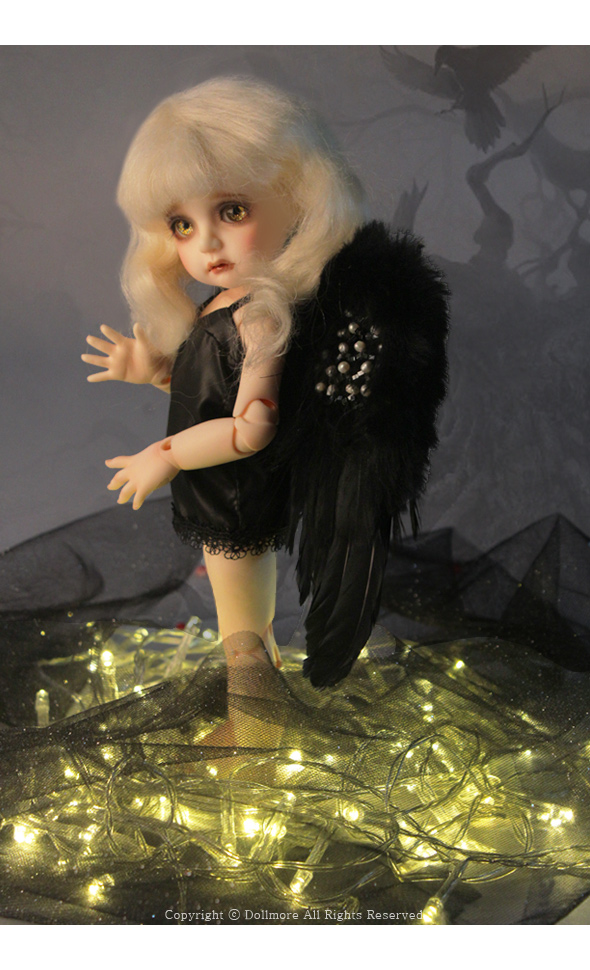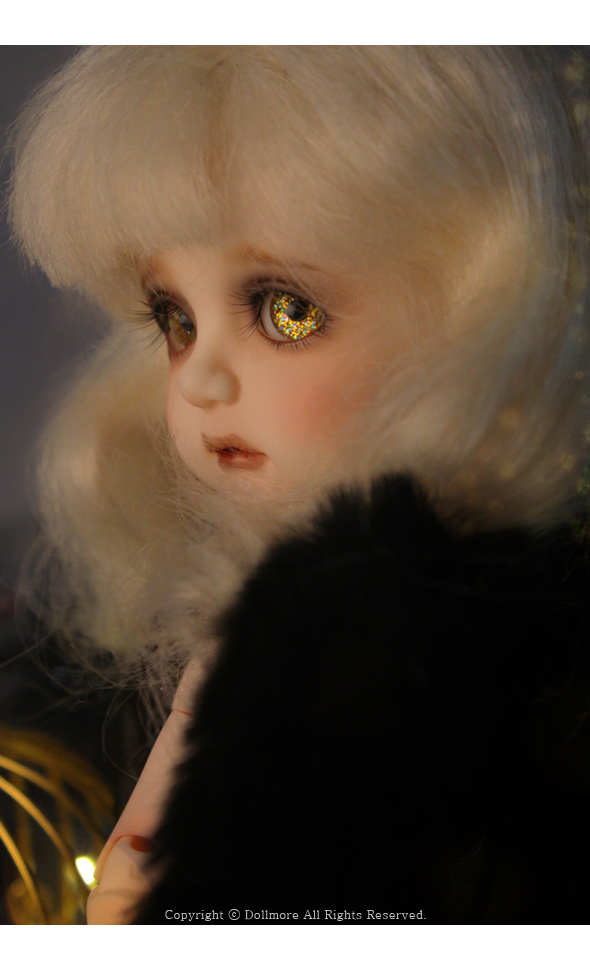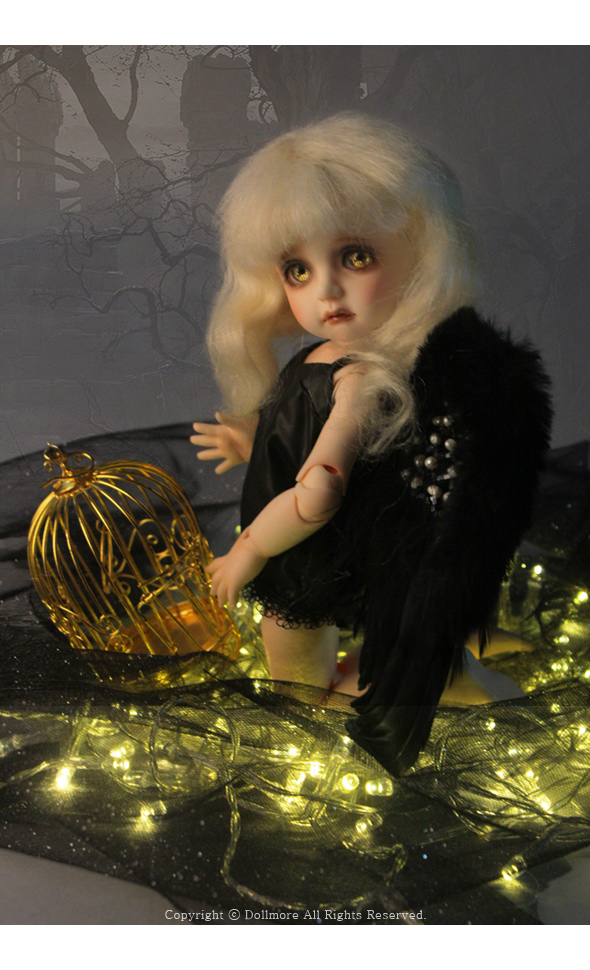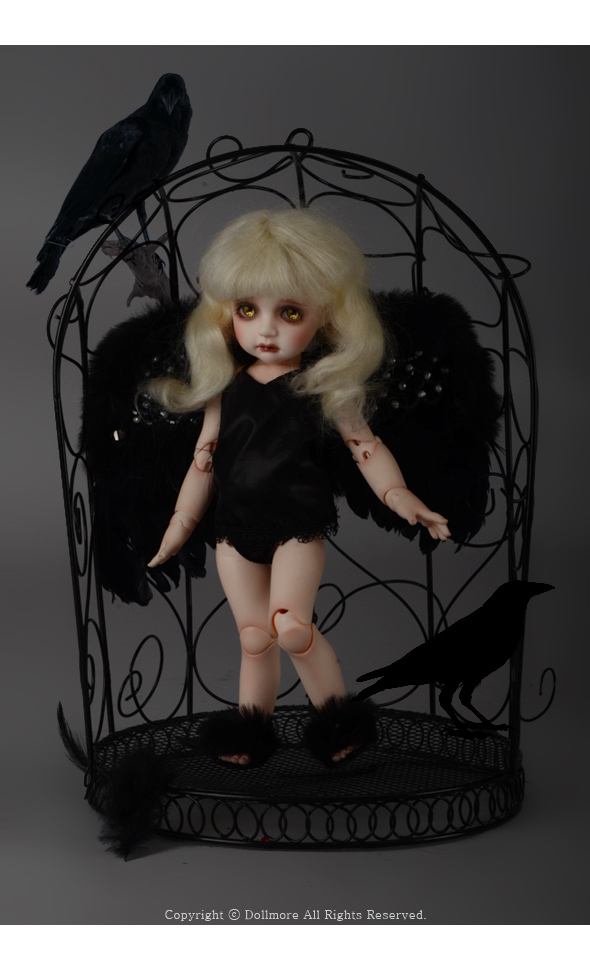 * Notice: Wig, Make Up, Clothes, Wings on the photos will ship together.

<< order and shipping info >>
1. from order to shipping : order -> payment -> production/shipping
so, you can't cancel or return goods becase of order production system.
2. By starting from payment (not order date), it will be shipped after about 1~2 months.
but according to options(body blusing,sanding service), it may be delayed a little more.
<< body size >>
- Height: 26.5cm
- Head :17cm (6-7inch sized wigs fit well)
- Eyes : 12mm
- Neck : 6cm
- Bust : 13.5cm
- Shoulders : 6.5cm
- Waist :13cm
- Hip : 14.5cm
- Foot : 3.7cm
- From shoulders to fingertip : 10.5cm
- From shoulders to foot : 13cm
- From hips to foot : 11cm
* Sculpture Designer: Go Jiyun
<< payment >>
1. Direct Credit Card payment (Eximbay)
2. paypal account
help@dollmore.net
3. bank transfer
- Bank name: standard chartered bank korea limited
- Account: 431-20-243375
- Recipient: lee eun young
- Bank tel: 82- 2- 521- 9252
- Bank address : standard chartered bank korea limited 1675-1
Seochodong Seochogu Seoul 137-070 Korea
( Gyodaeyeok Br. )
- SWT code : SCBLKRSE
Direct Credit Card payment (Eximbay)