* Special Limited Edition - LE10
* Fashion Doll - Blood lotus ; Misia - LE10
I am walking between soft seaweed.
I am a small egg from the immemorial past
I always expect to go out inside of the egg
Long for freedom outside of the eggs and forget the warm and security inside of the egg
However, the world is so big outside of the egg
There are so many things that i have to complete by myself
I am out of breath even standing on the place full of fresh air
My shoulder takes havey responsibility
I walk heavy footed because of heavy weight
Care sits heavily on me.
However, you still walk hand in hand with me.
You give me enough power to continue to walk and break through the sea fog.
To live
Live more wonderful
Delicate and charming tattoo Misia
comes back with perfect body line and carved tattoo all over the body.
Meet beautiful misia in red tattoo vertion.:))
* Included: Head & Body ( Make Up & Body Assembled), Glass eyes(6mm, color random), 4-5 inch wig( random), default dress, box, 2 cushions, warranty
* Notice: Fur ornament on the photo is just for fitting perpose to take photo only.
Fur ornaments on the photo will not ship together.

- Eyes : 6mm Oval Flat Real Glass Eyes (Green)
- Wig : (4-5) Parting Straight Wig (Carrot)
- Shoes : Fashion doll Size - Reborn Buckle Shoes (Black)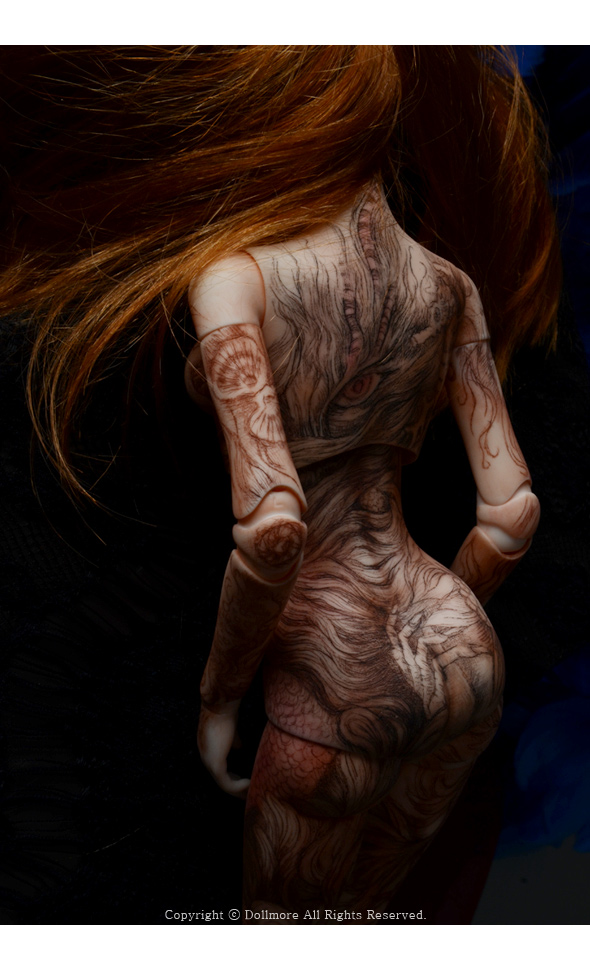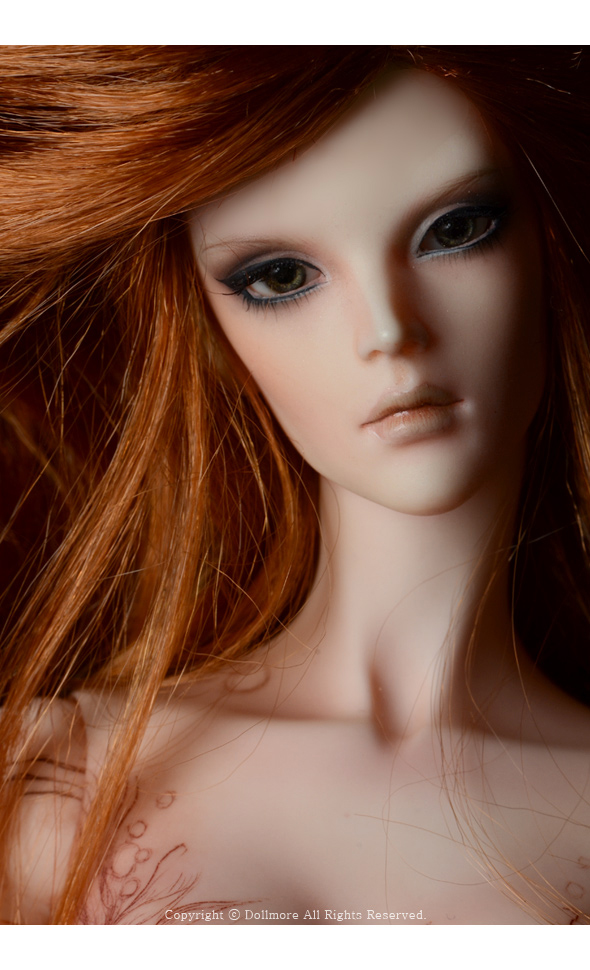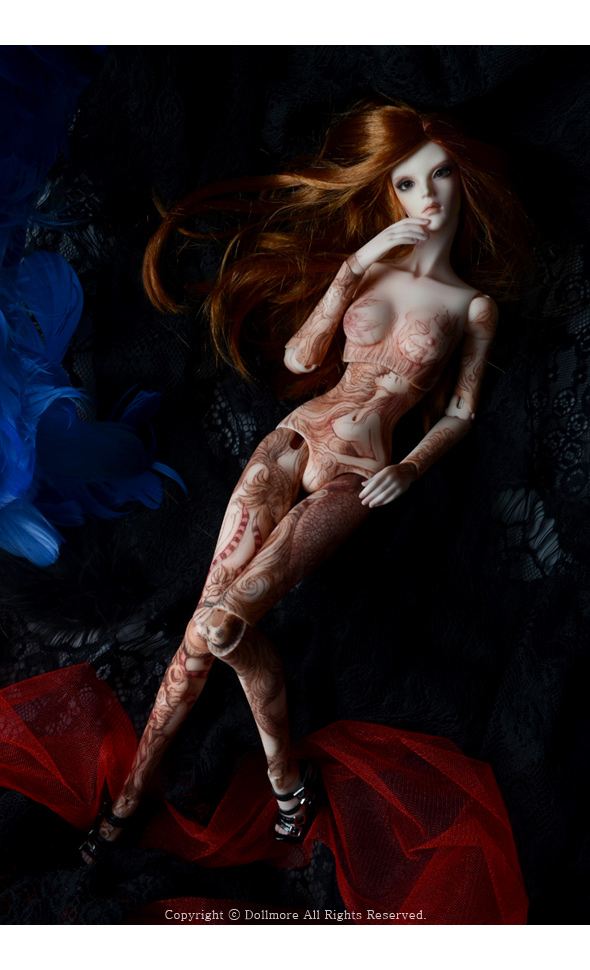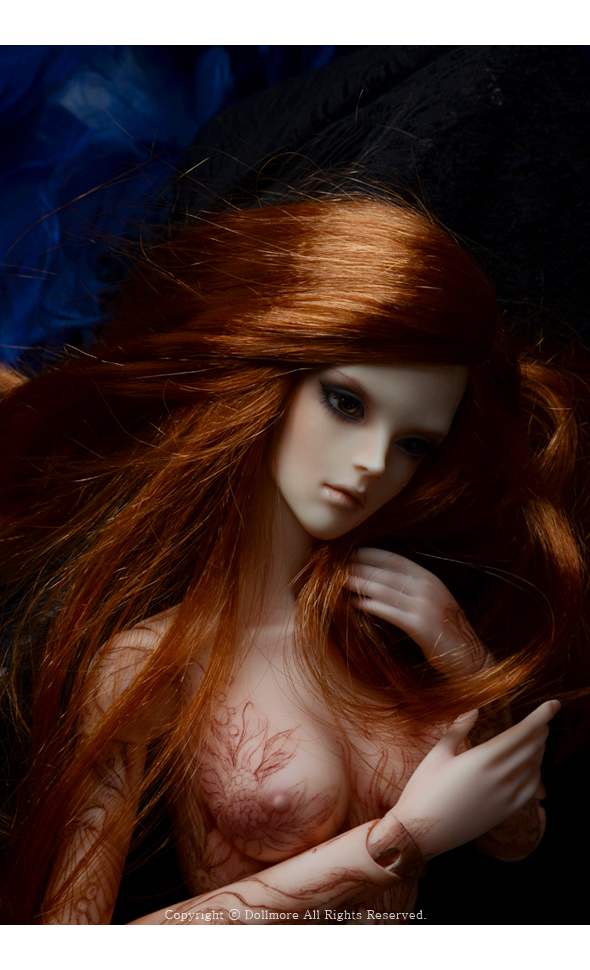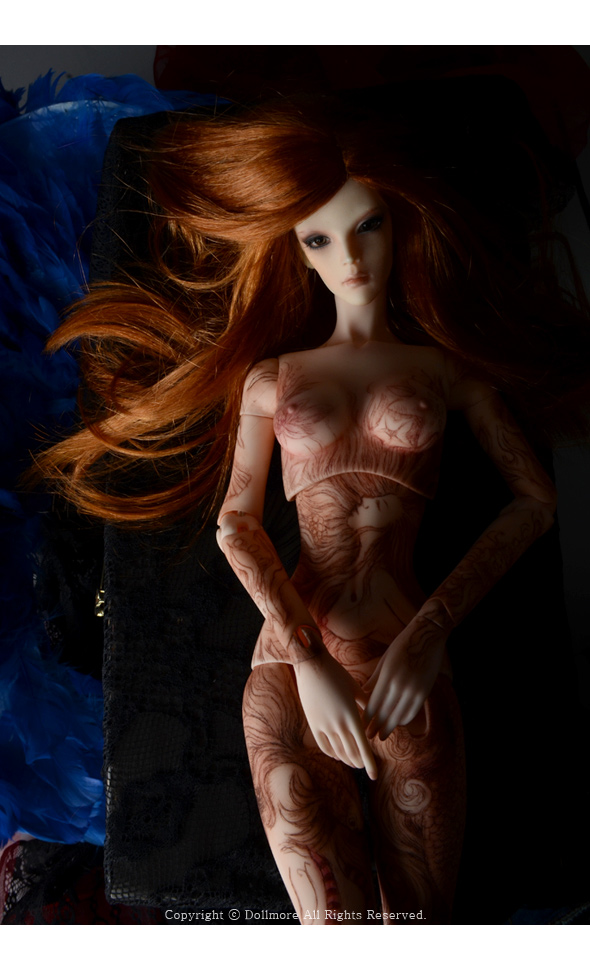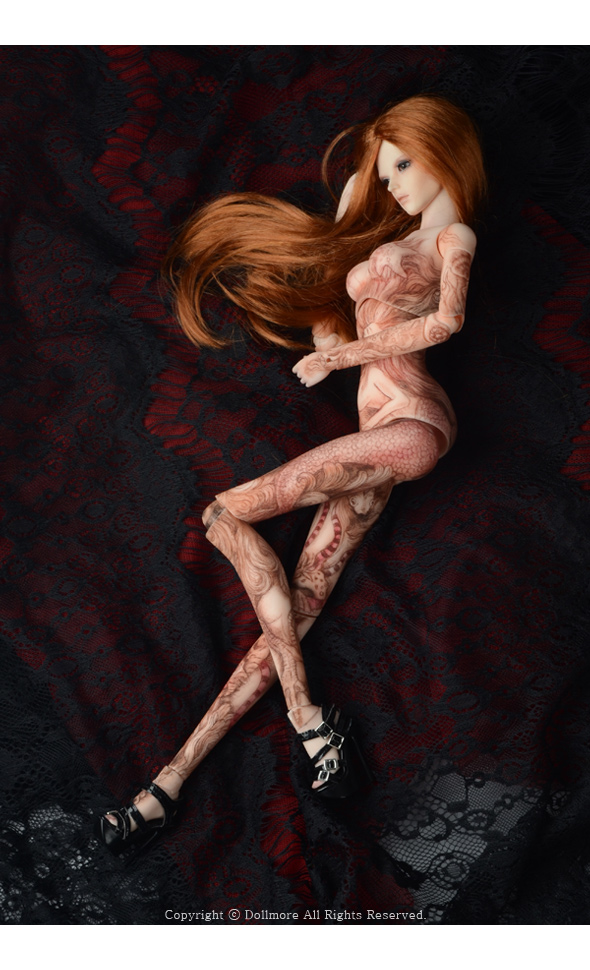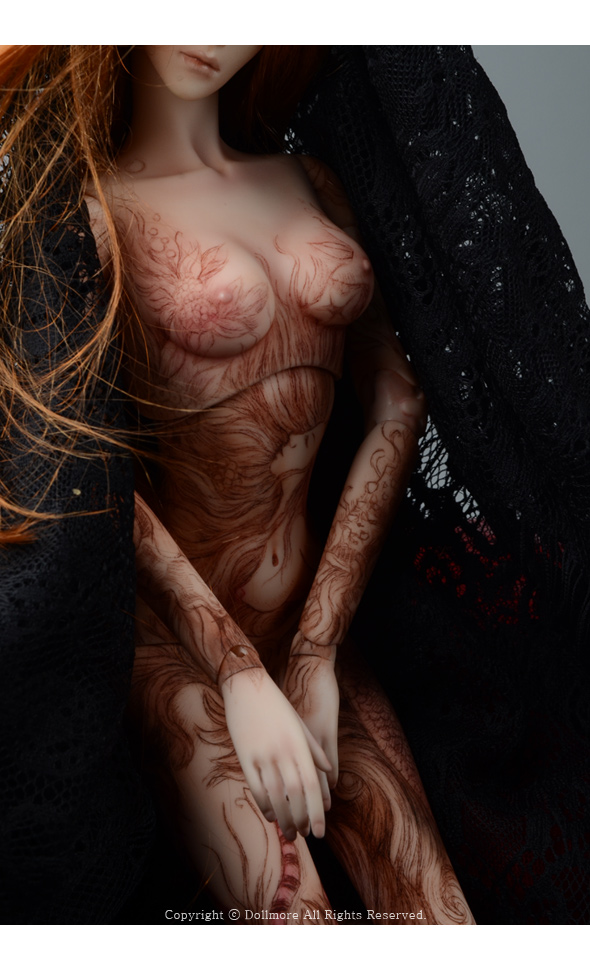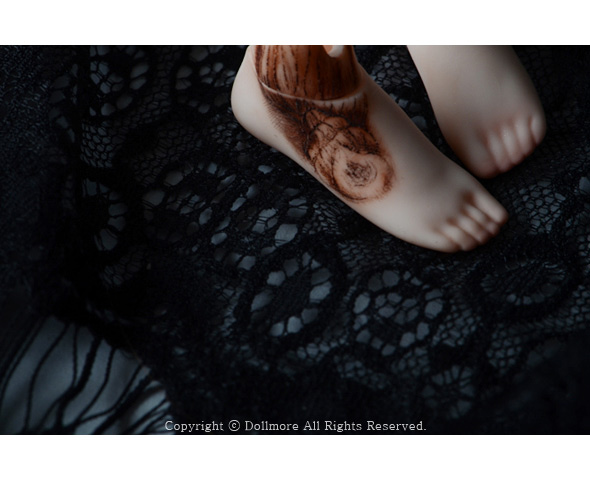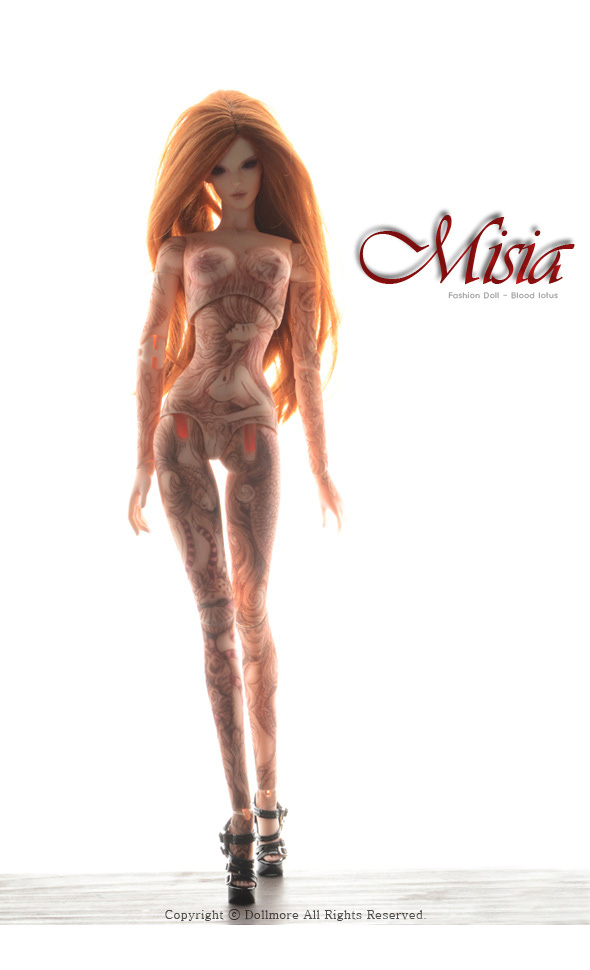 * The hand-work tattoo painting may be slightly different in colors.

* Some abrasion and peeling paint on joints may be caused,
as changing the poses in various ways due to the nature of ball jointed dolls.

* For information about order and shipping
- As based on 'Production after order' system, your order can't be canceled or refunded, after paying.
- The shipping date may be delayed a little more on hand-made work. Seek your understanding.
- In general, It takes 30 business days before shipping according to order quantity.

* Fashion Doll - Loreley Tattoo : Misia Size
- Tall : 42cm
- Circumference of the head : 12.9cm
- Circumference of the neck : 6.5cm
- Circumference of the chest : 18cm
- Width of the shoulders : 9cm
- Circumference of the hips : 17cm
- Circumference of the waist : 11cm
- Foot size : 4cm
- Eye size : 6mm (Diameter)

* Compatible Clothes SIZE : Tyler/Sydney clothes, FRANKLINMINT Elizabeth Taylor/Viain clothes
* Payment method
1. Paypal - Dollmore will send you a invoice via paypal.^^
Paypal: help@dollmore.net

2. Paygate (direct credit card payment)
3. Bank transfer.
- Bank name: standard chartered bank korea limited
- Account: 431-20-243375
- Recipient: lee eun young)
- Bank tel: 82- 2- 521- 9252 82- 2- 521- 9252
- Bank address : standard chartered bank korea limited 1675-1
Seochodong Seochogu Seoul 137-070 Korea
Gyodaeyeok Br.
- SWT code : SCBLKRSE

* Design registration No. 2006-50002