* Model Doll F - Innocent Socheon - LE20
* Special Limited Edition - LE20
Don't cry

I list memories with
to remind my old days
It is the only reason that i cannot give up today
Please do not feel sorry to forget our memory and make smile
when you are busy in working
I can smile when i watch your smile

You may hear songs from outside of the window
Would you sing along the chorus?
If yes, please do not stop sing to yourself.
It is unnecessary to stop hum pop song.
Your sorrow makes me sad.
I was away from you so far away
And you still live in that place.
You still have to be alive today.

However, i am still thanks a lot for your tears
Because it means that you still remember me.

* Included:
"Socheon head" (Make Up, white skin),
model doll body(white skin),
dollmore eyes(color random),
box,
2 cushions,
warranty

* Notice: This doll including make up.
If you need clothes or shoes, please select option.
Clothes set on the photo has sold out.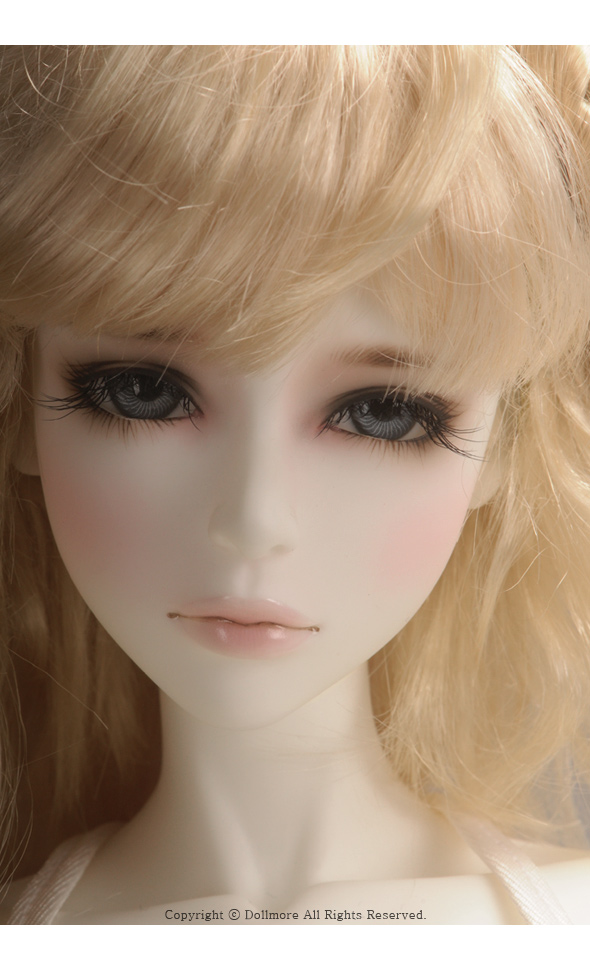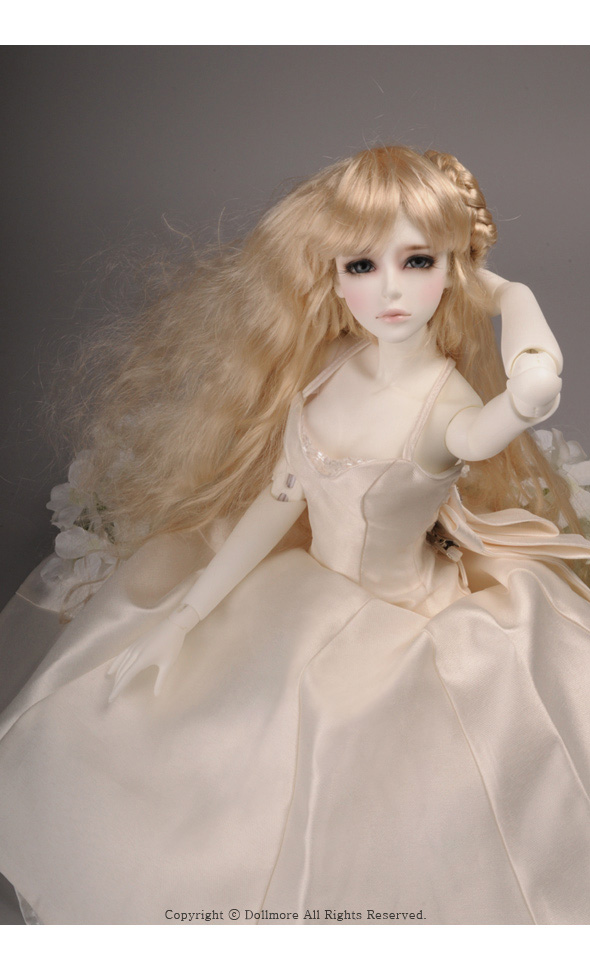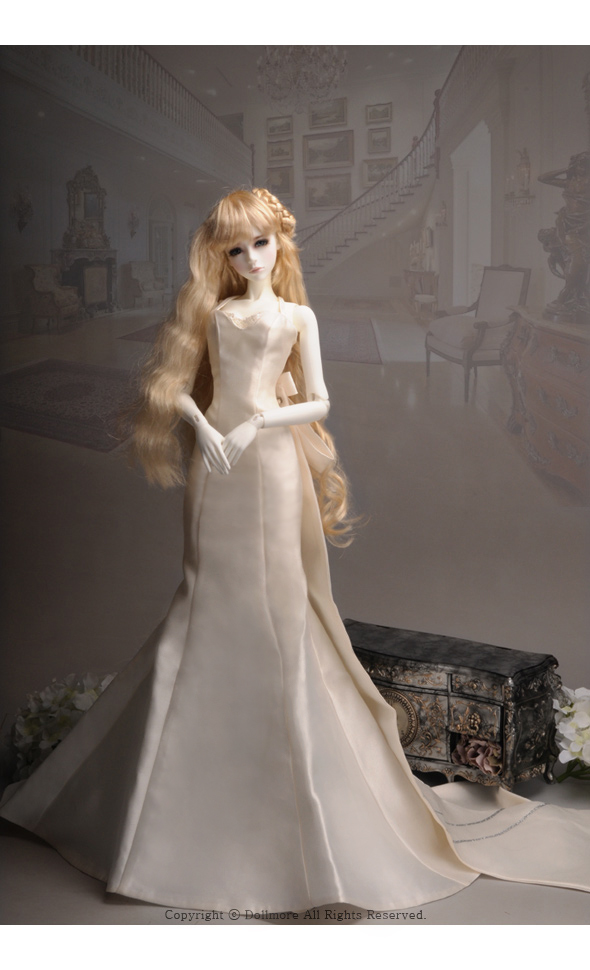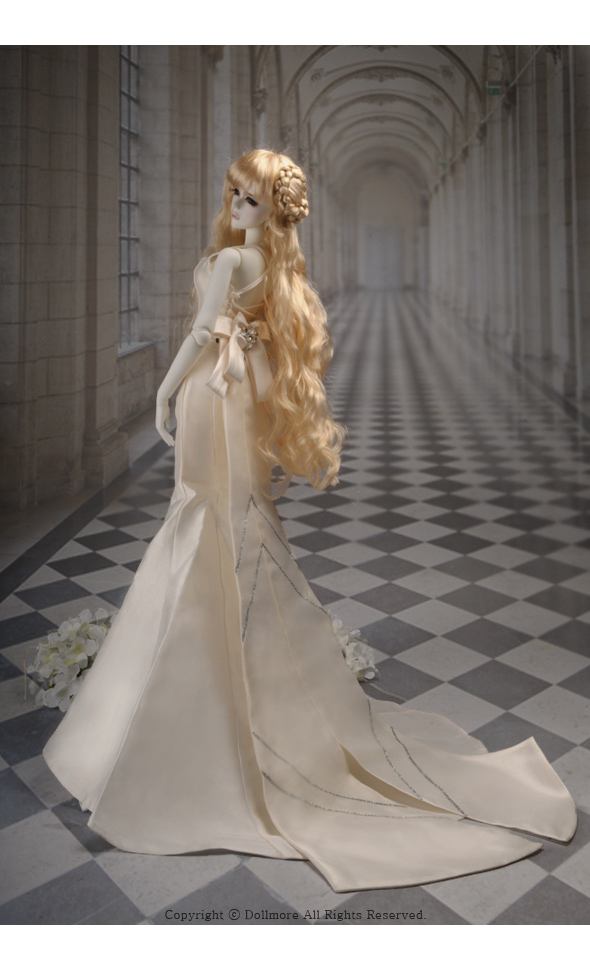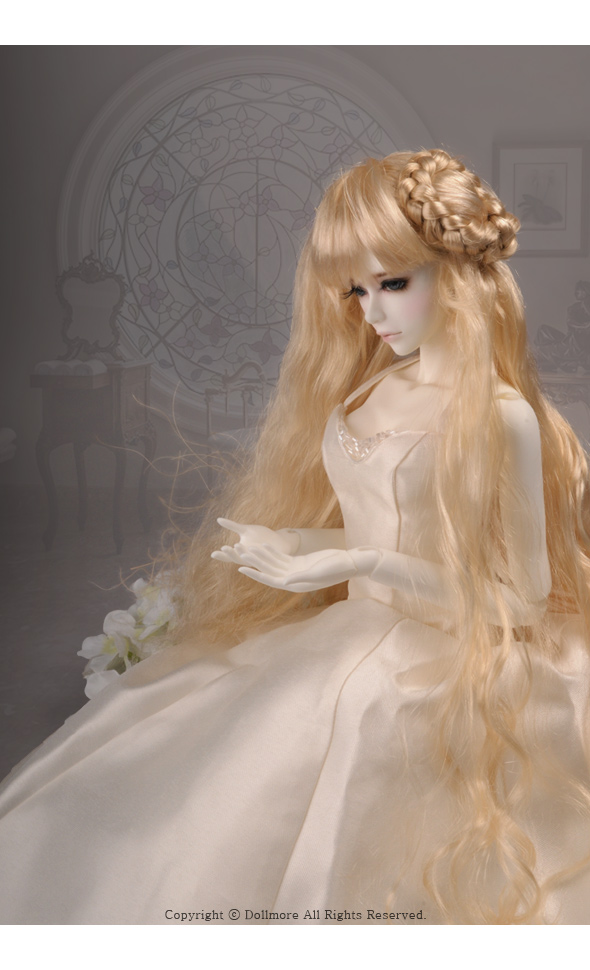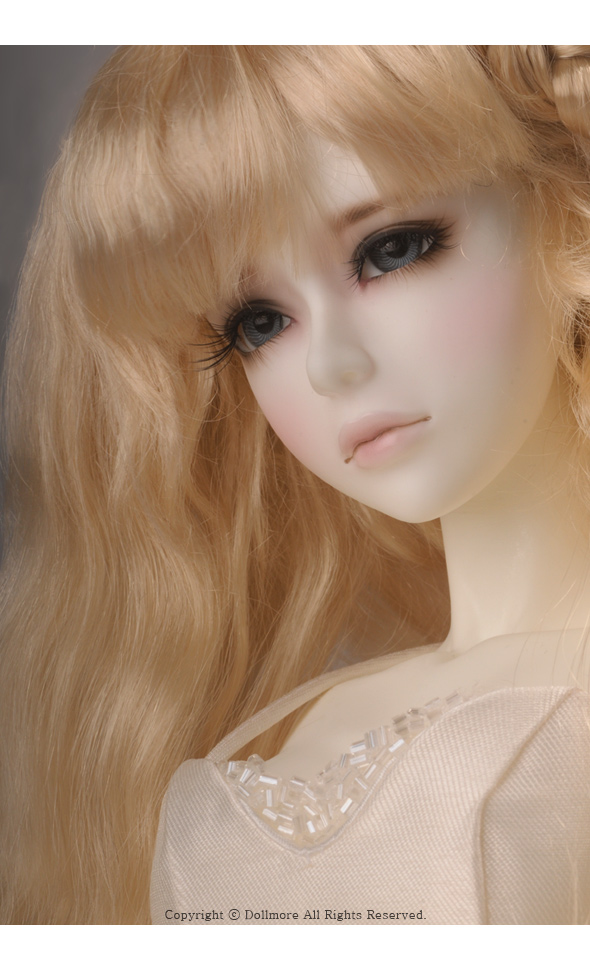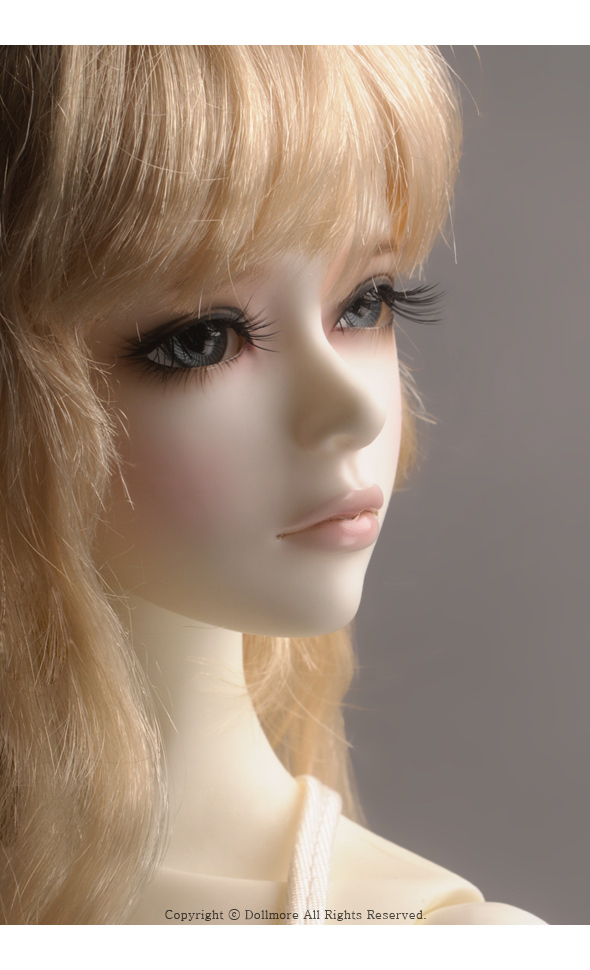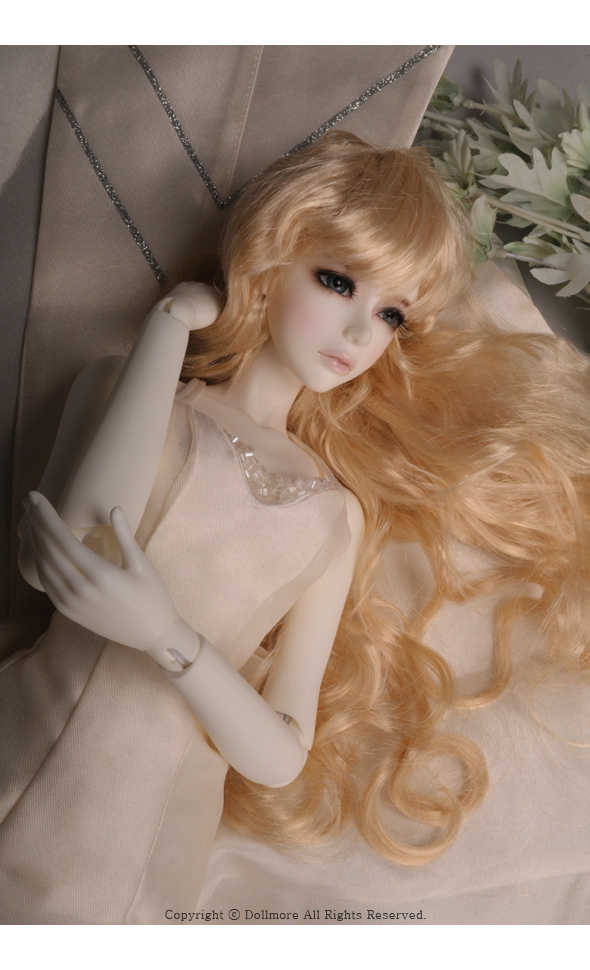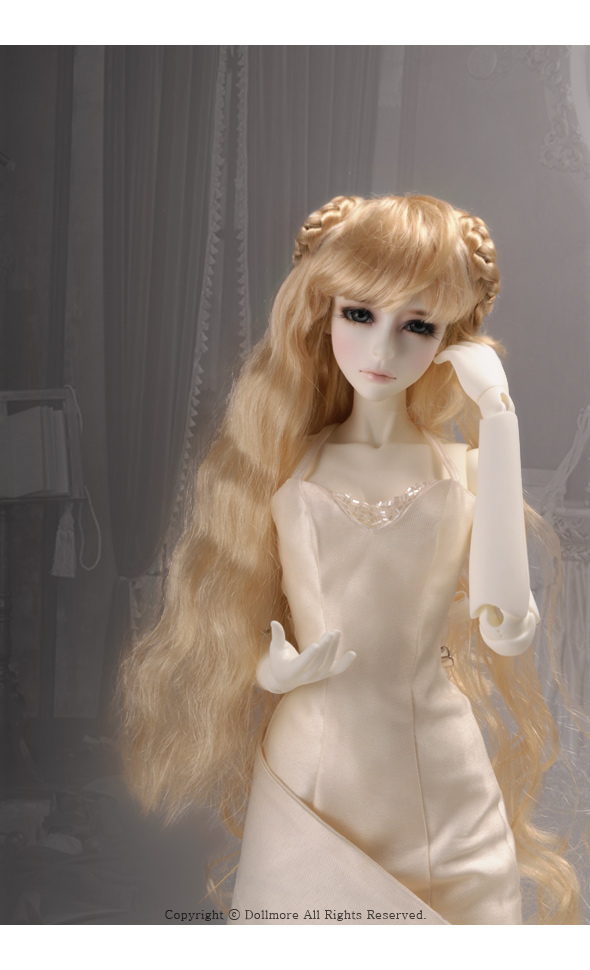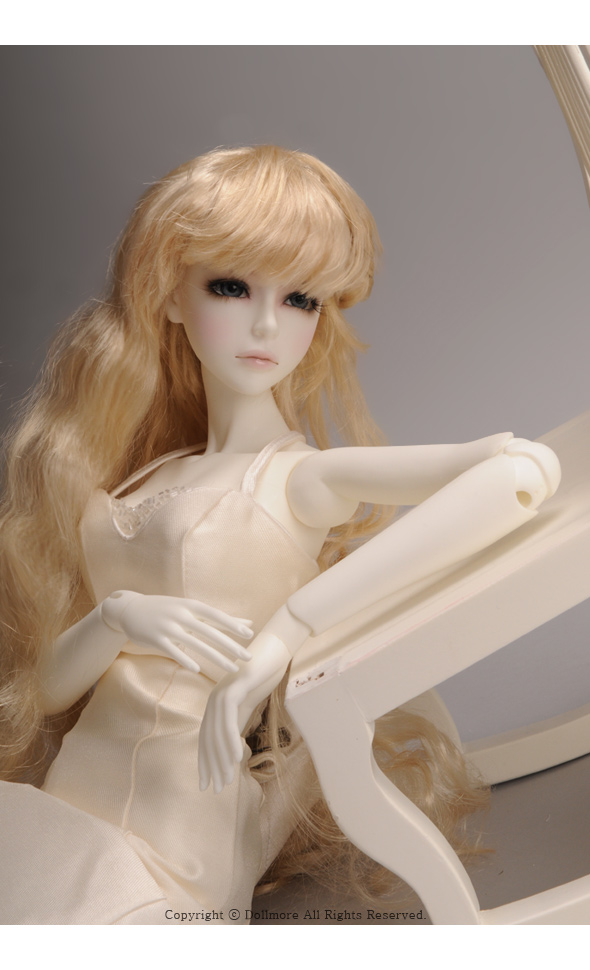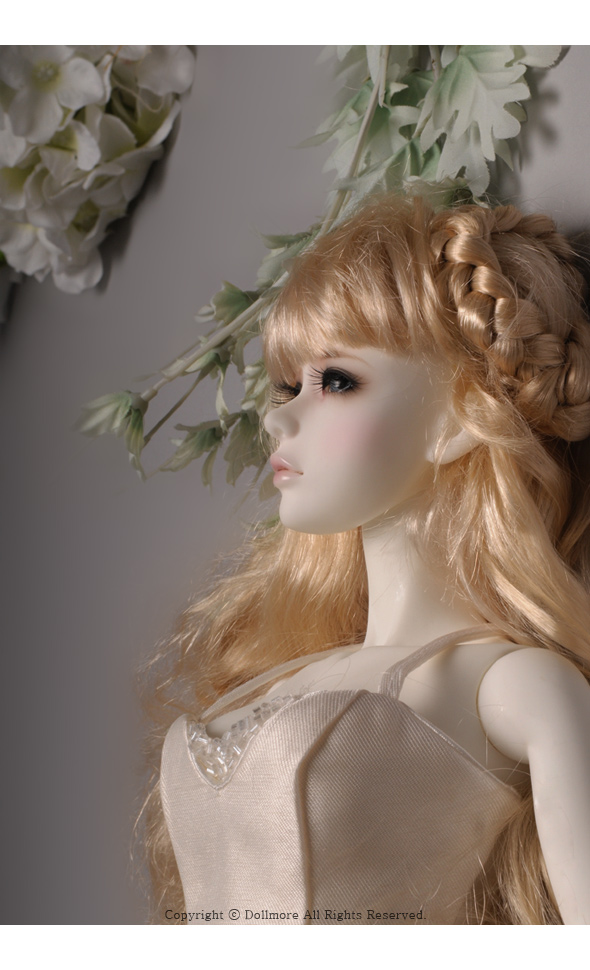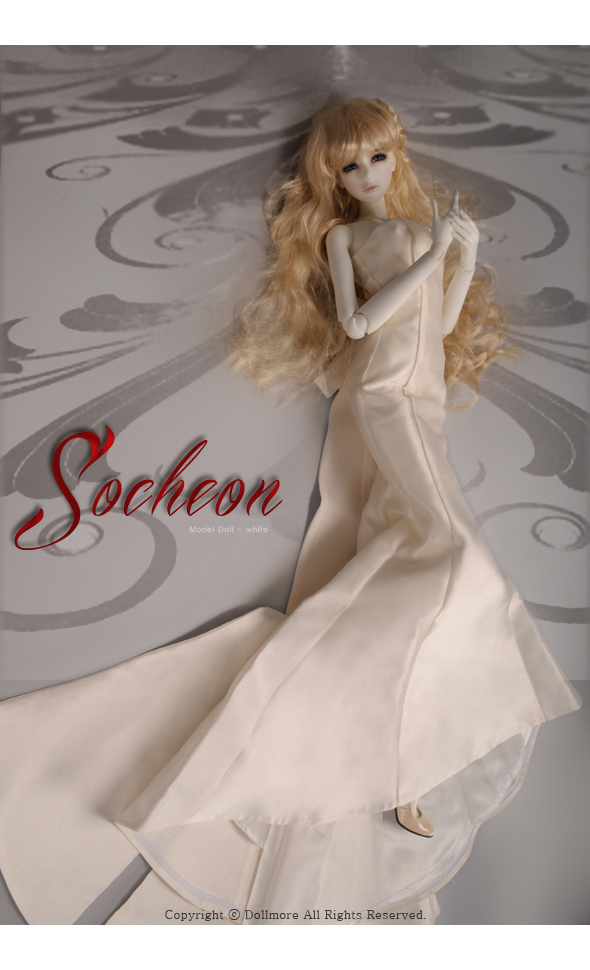 * Style Tip
- Clothes : Model F Size - Pearl Machado Dress (White) (This clothes set has sold out.)
- Wig : (8-9) Celine Long Wig (Blonde)
- Eyes : 14mm Paperweight Glass Eyes-Oval Type (Gray)
- Shoes : Model Doll F High Heel Shoes - Basic Shoes (Enamel Beige)

: Clothes and shoes at the photo will not ship together.
* Inprocess: 30 business days at least
* It is impossible to cancel or exchange doll after payment because doll is handicraft item.
* If you want to specify eyes color, please leave memo on the comment section.>_<
* Payment method
1. Paypal - Dollmore will send you an invoice via paypal.^^
2. Eximbay (direct credit card payment)
3. Bank transfer.
- Bank name: standard chartered bank korea limited
- Account: 431-20-243375
- Recipient: lee eun young)
- Bank tel: 82- 2- 521- 9252 82- 2- 521- 9252
- Bank address : standard chartered bank korea limited 1675-1
Seochodong Seochogu Seoul 137-070 Korea
Gyodaeyeok Br.
- SWT code : SCBLKRSE
==> Socheon Body size
* Eye size : 16mm (Diameter)
* Tall : 68cm
* Circumference of Head : 22.1cm
* Circumference of neck : 8.4cm
* Circumference of chest : 26.5cm
* Width of shoulders : 11.5cm
* Circumference of waist: 18cm
* Circumference of hips : 28.5cm
* Lenth of "from hips to ankle" : 42.cm
* Lenth of "from knee to ankle" : 18cm

* Foot size : 8cm
* Head Circumference: 18.5 cm ( about 7 1/2 inch)
* Design application No. 2006-50002
* Design registration No. 0462757