* Special Limited Edition - LE10
* Glamor Model Doll - Aphasia ; Tattoo Suntan Nayuta - LE10
When i close my mouth,
i cannot hear anything, see anything
and cannot see understand the world.
As if, i wear iron armor.
I am confined at this specific space

and there is 5th season at this spack which
makes me forget day and night.

This space gives me a feeling of helplessness.
This space is very dark and very deep.
A drop of water follows from my cheek
Is this tears to be a abandon or a relief?
It drop to the knee very slightly~

Nayuta Kenzo who is a attractive man with mystic and cold heart
and he is out for a walk.
There is very strong tattoo in his body to show powerful muscular and perfect figure

* Included: Glamor Model Doll Suntan Body, Nayuta Kenzo head(make up), eyes, box, 2 cushions, warranty, doll manual
* Eyes : 14mm Paperweight Glass Eyes-Oval Type (Gray)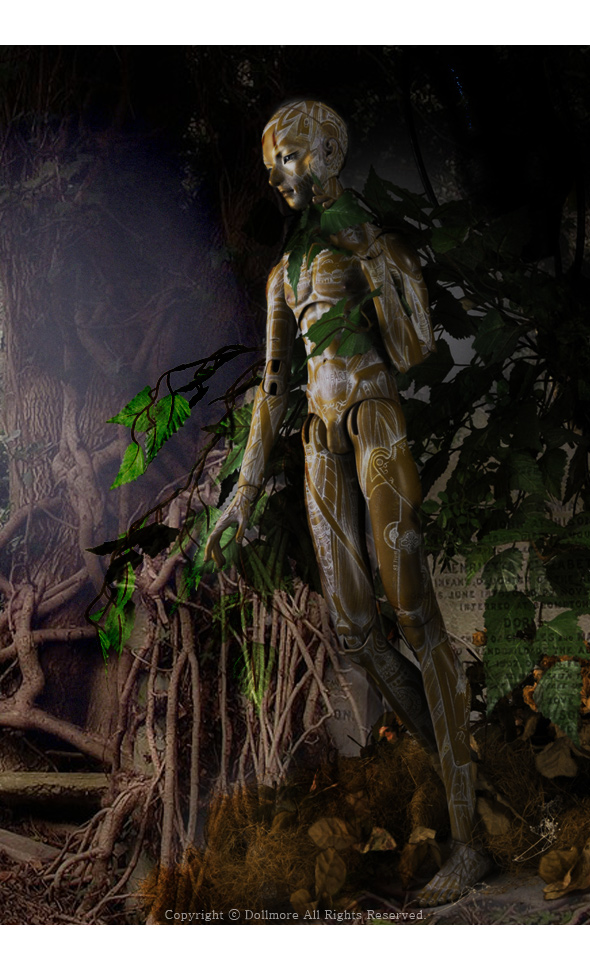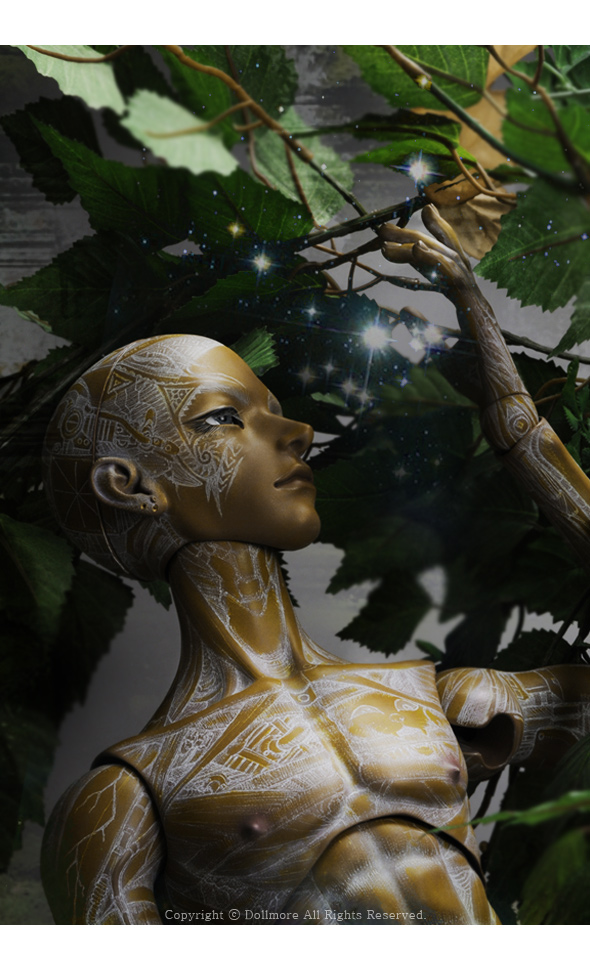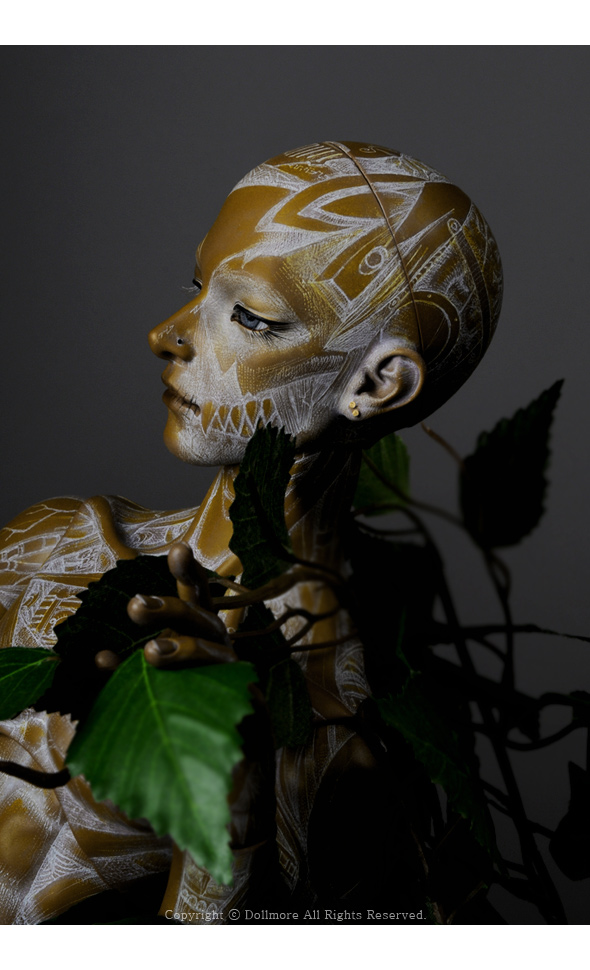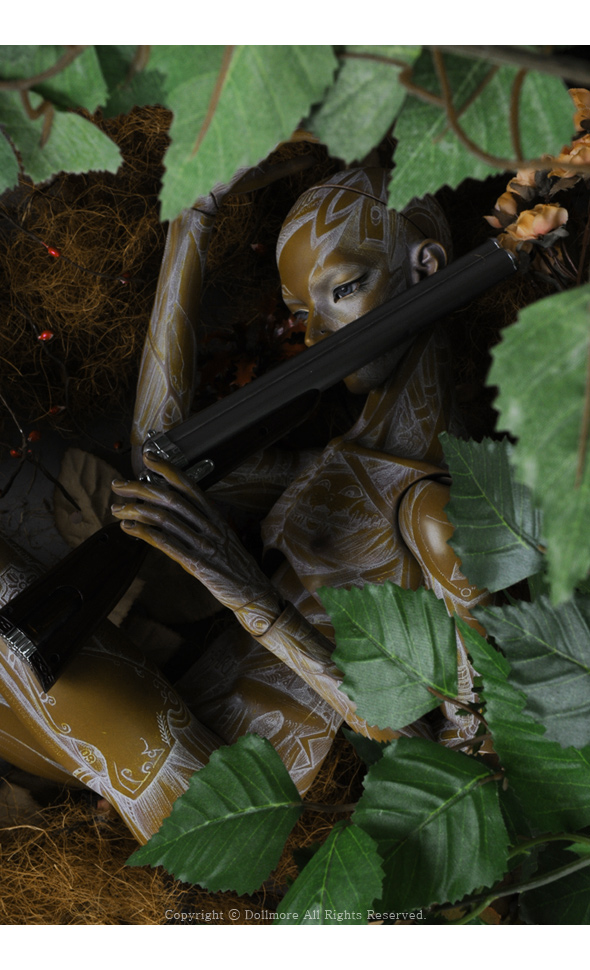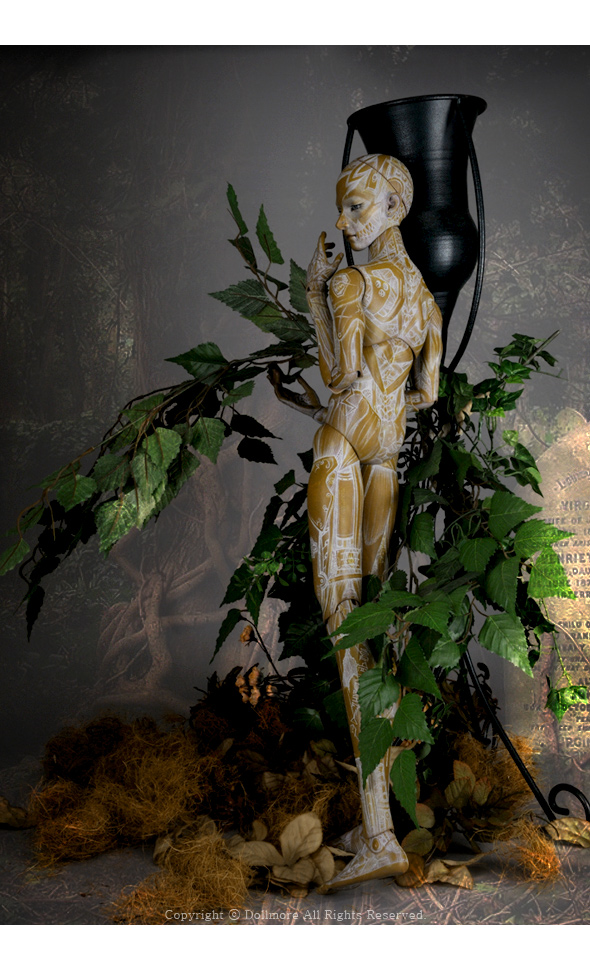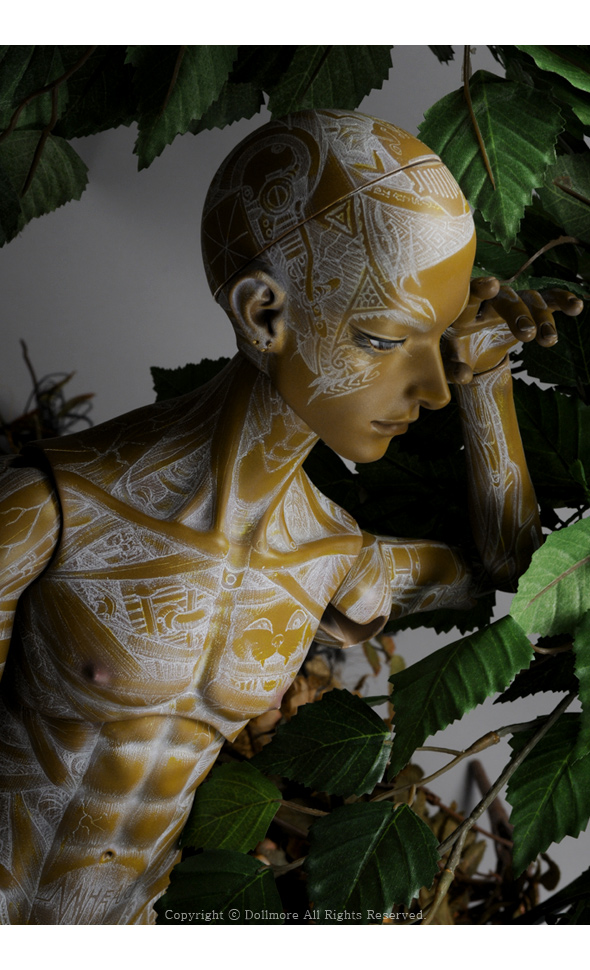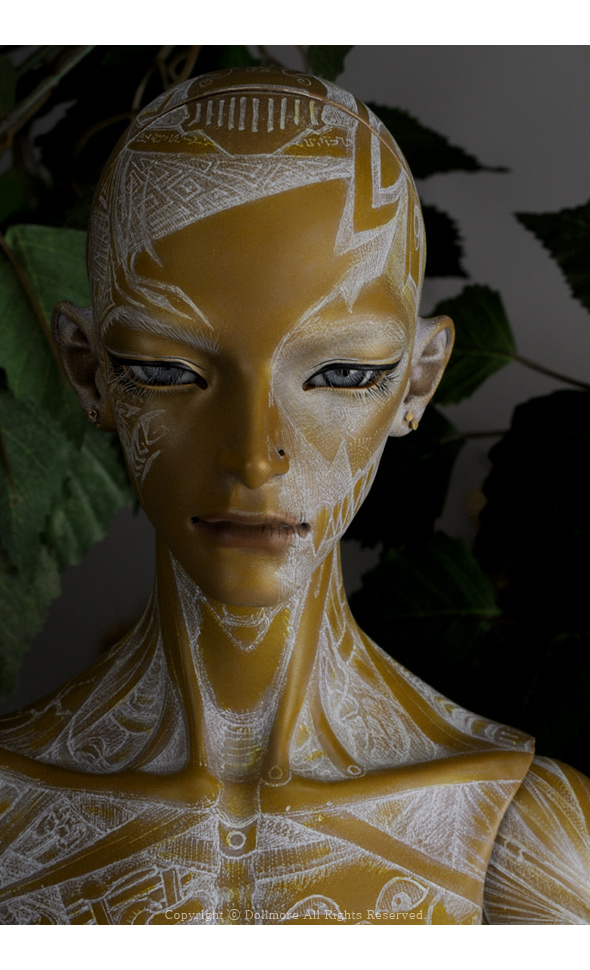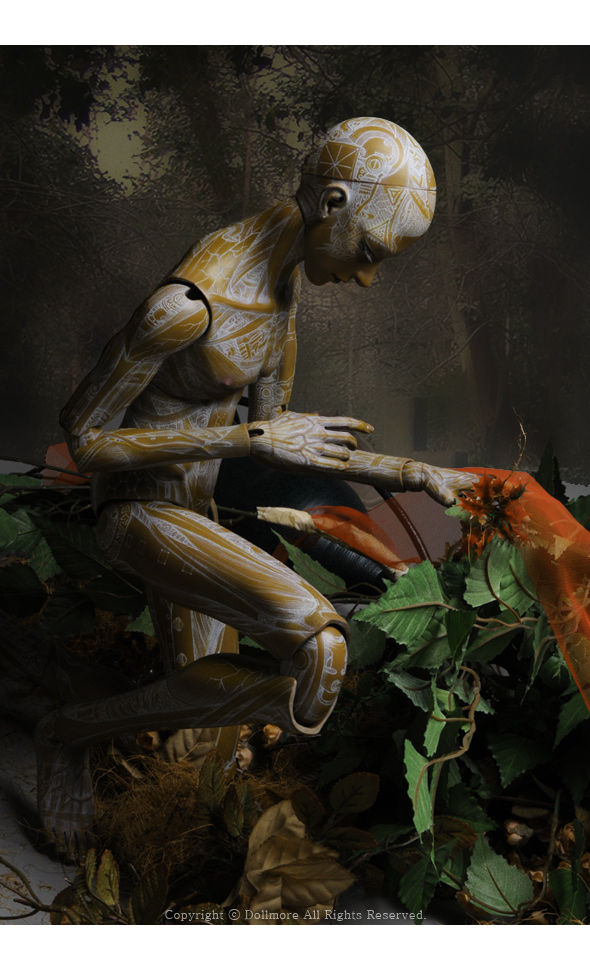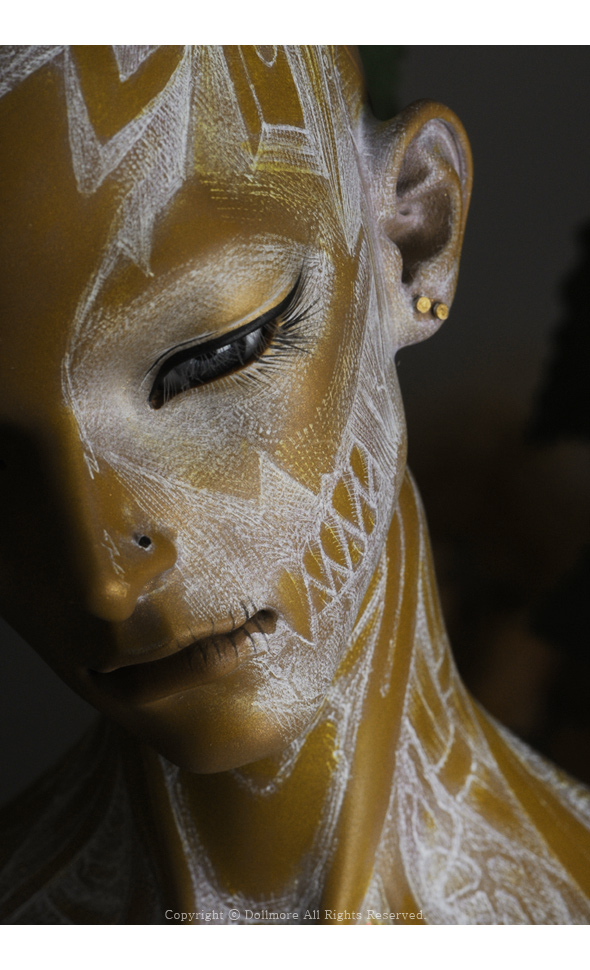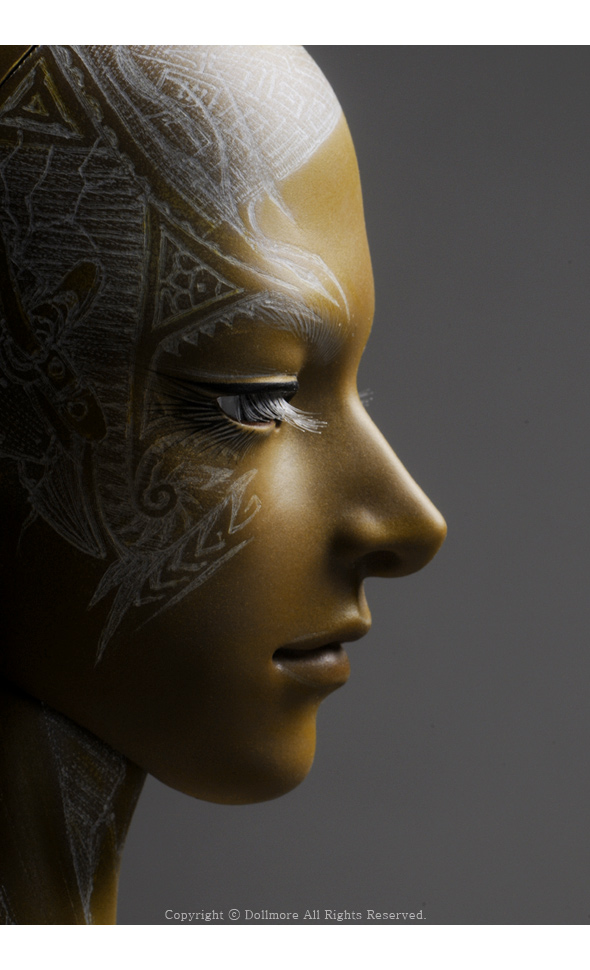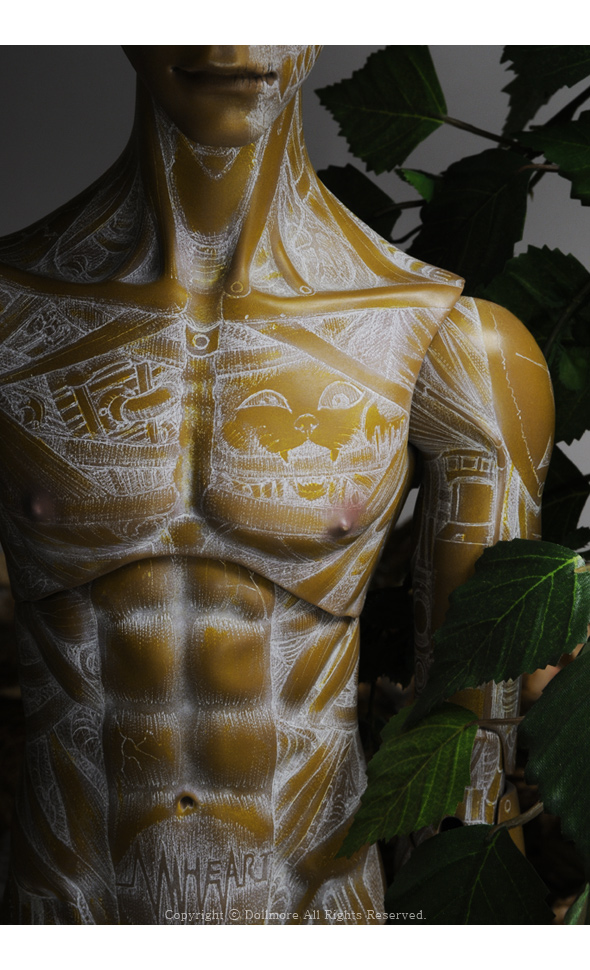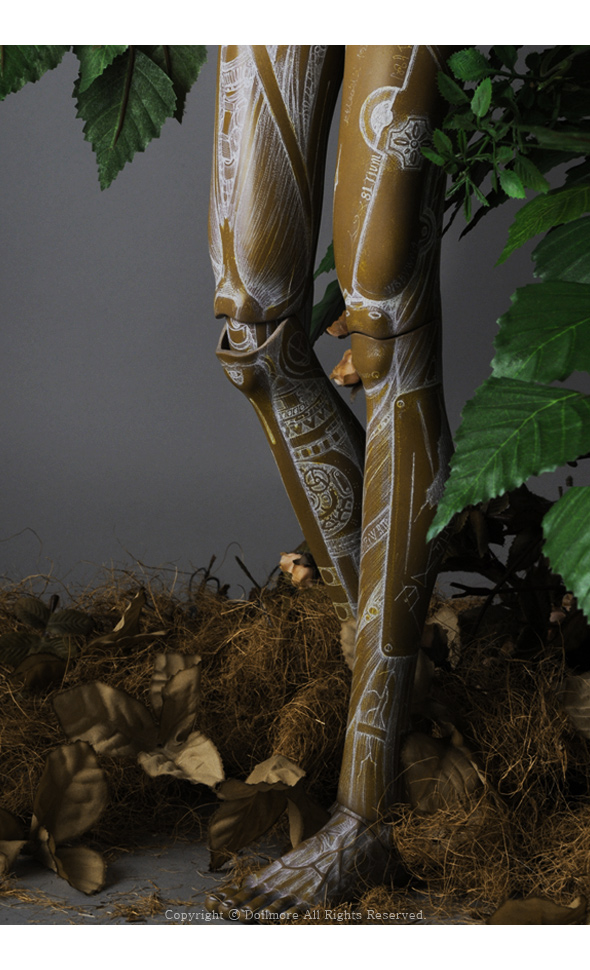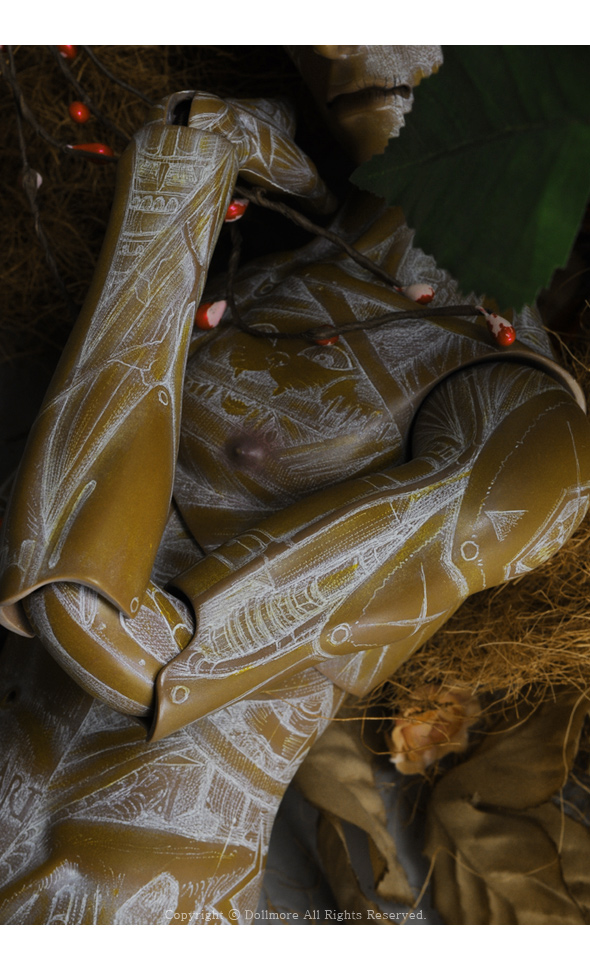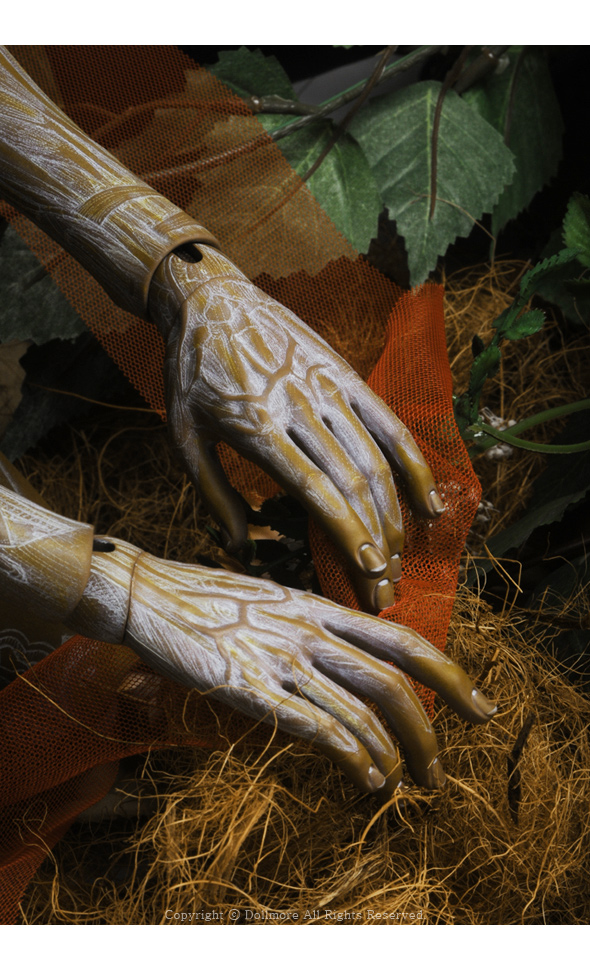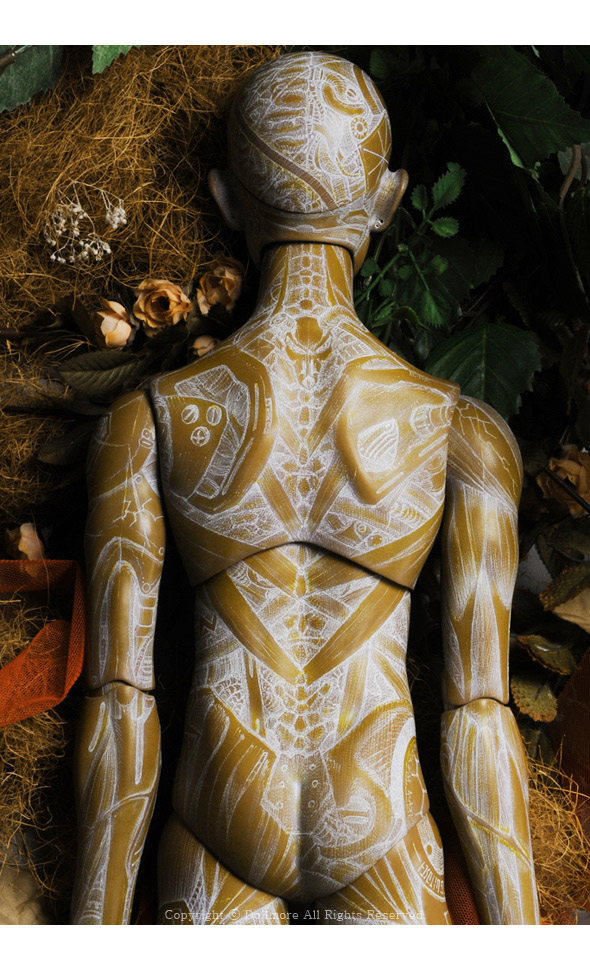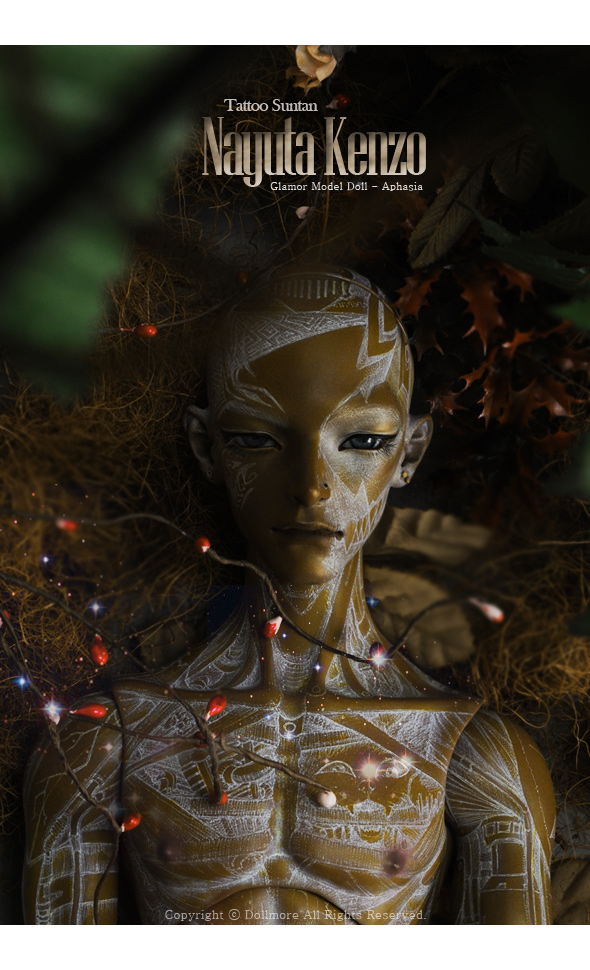 * This is handicraft and we do not accept exchange or refund after payment.
* Inprocess date: 30 business days at least ( It will need 1~2 weeks later based on the working schedule)
Notice:
* Some abrasion and peeling paint on joints may be caused,
as changing the poses in various ways due to the nature of ball jointed dolls.
* Glamor Model Doll Size
* Tall : 71cm
* Circumference of Head : 23cm
* Circumference of neck : 12cm
* Circumference of chest : 29cm
* Width of shoulders : 16cm
* Circumference of waist : 22cm
* Circumference of hip : 27cm
* Lenth of "from hips to ankle : 42cm
* Lenth of "from knee to ankle : 22cm
* Foot size : 10cm
* Wrist : 7cm
* Ankle : 9cm
* thigh: 7.5cm
* Compatible SIZE
- Outfit: Model doll Male sized outfits fit well on Glamor Model Doll
but In the case of Jacket, the sleeves are a little short. please request the custom-made.
- Wig: 8-9 inches wigs fit well.
- Shoes: some shoes of Model doll male sized ones fit tightly.

* Design registration No. 2006-50002
* Payment method
1. Paypal - Dollmore will send you a invoice via paypal. (help@dollmore.net/necking@dollmore.com)
2. Paygate (direct credit card payment)
3. Bank transfer.
- Bank name: standard chartered bank korea limited
- Account: 431-20-243375
- Recipient: lee eun young
- Bank tel: 82- 2- 521- 9252
- Bank address : standard chartered bank korea limited 1675-1
Seochodong Seochogu Seoul 137-070 Korea
( Gyodaeyeok Br. )
- SWT code : SCBLKRSE