* Special Limited Edition - LE10

* Model Doll - Plu Rain ; Tattoo Hayarn - LE10
I am hearing the voice of waterdrops in the night
An old woman crys so sad
But all of this is just a troublesome view.
Many people walk in a heavy step
A bird is detained in bird cage always swing the wings to fly
However, i think that all of this is just a meaningless begging
I lean against the window to share glitter waterdrops
I recover consciousness at daybreak
Charming tattoo hayarn comes back to a new vertion.
You will see this beautiful tattoo hayan soon!
* Included: White Model Doll body(heel feet, flat feet), hayarn head(white skin, make up), gachae,
gachae ornament( 10pcs, design random), ring, eyes, wig, box, 2 cushions, warranty, doll manual
* Eyes: (random) 16 mm acrylic eyes
* Shoes: Model Doll F(high heels's) Shoes - Diora Shoes (Black)
* Plu Rain Gachae
This gachae is made by dollmore only.
We cast it by resin with luxury design which is same as the wig to wear on and off.
You will add many ornaments to this gachae to make various style.
Strong and delicate hair add luxury image to this doll.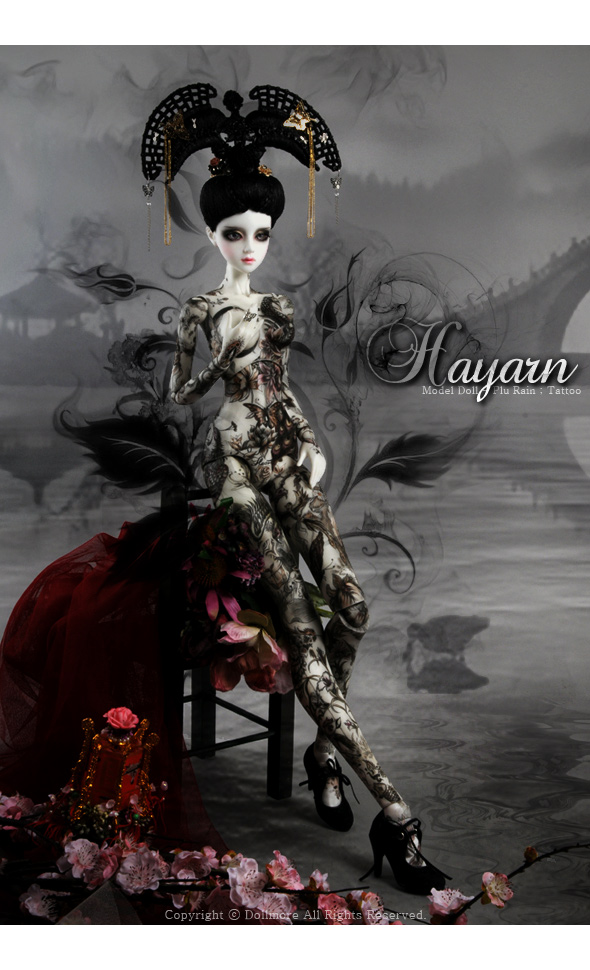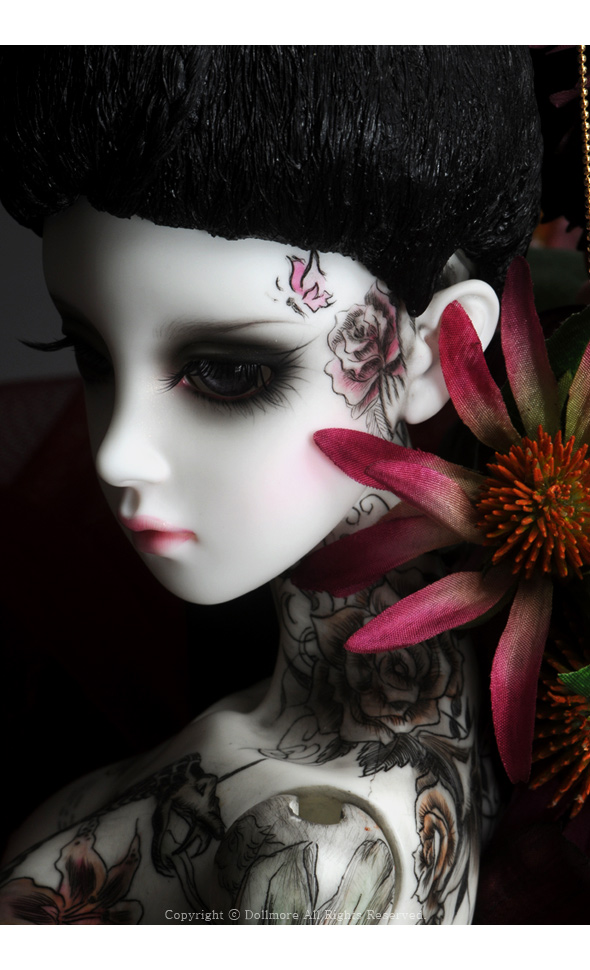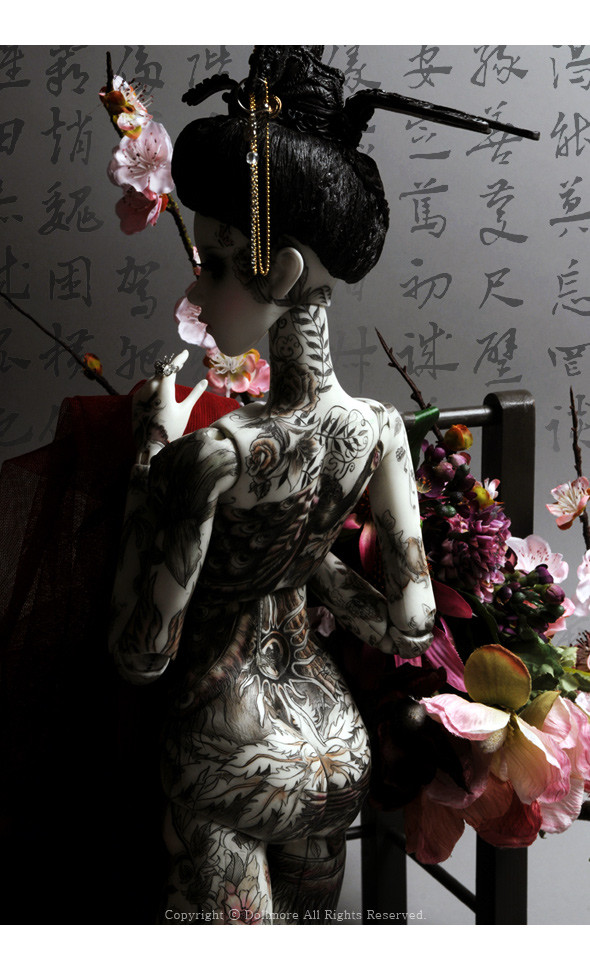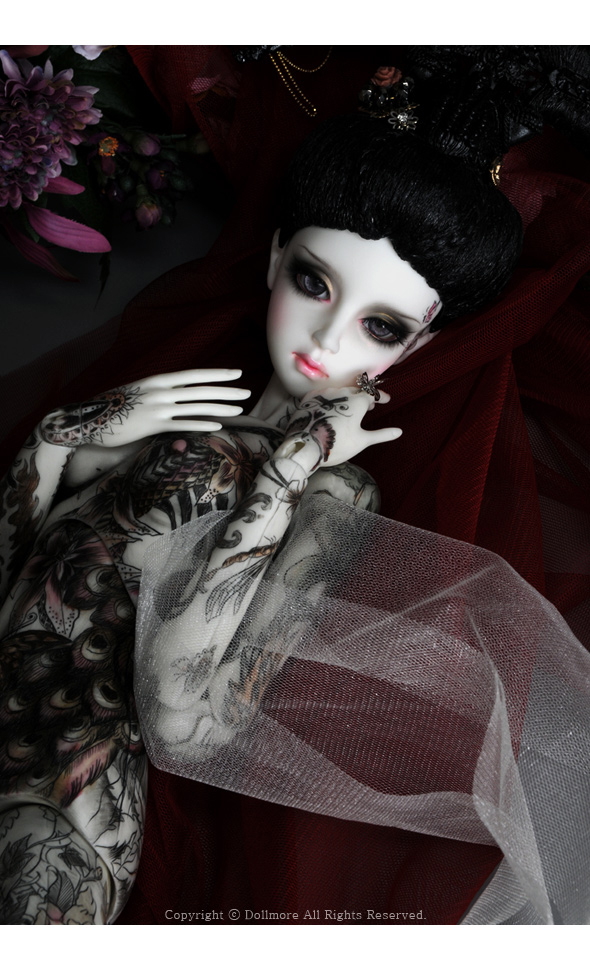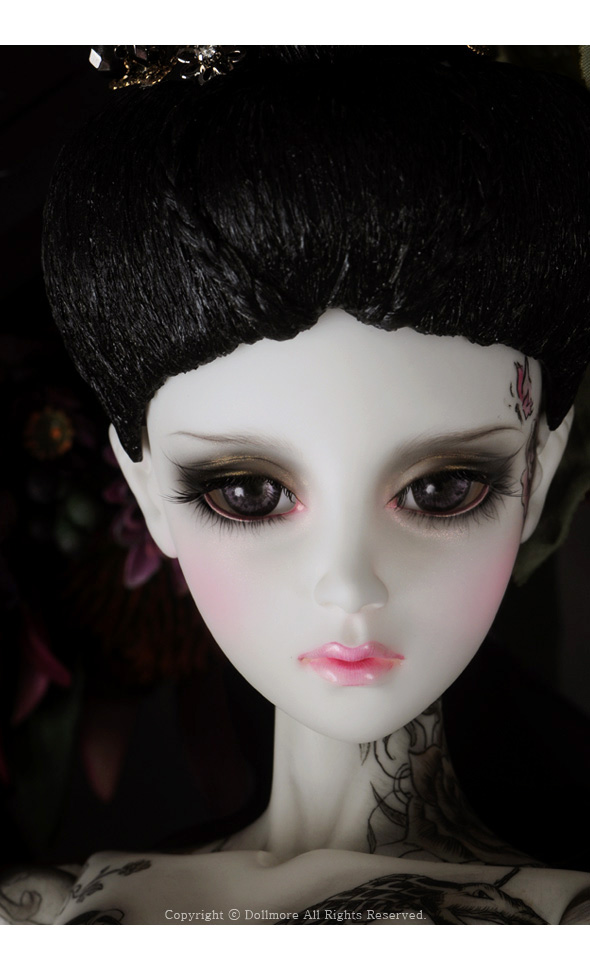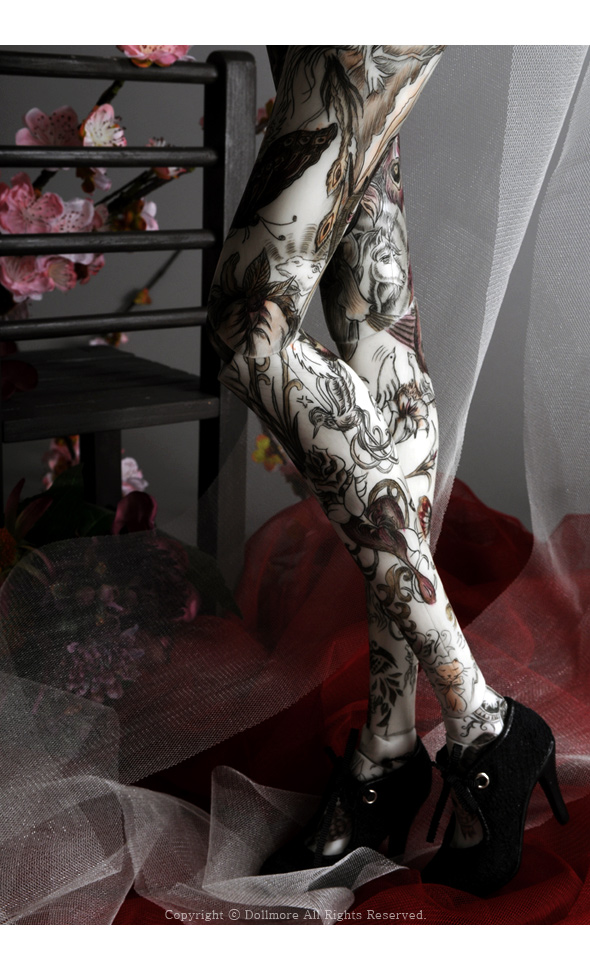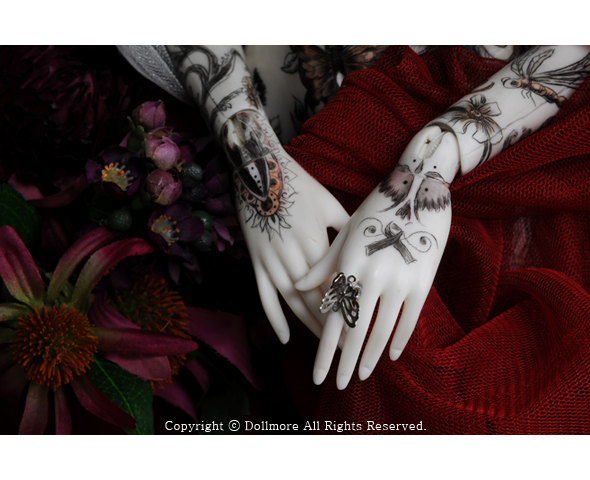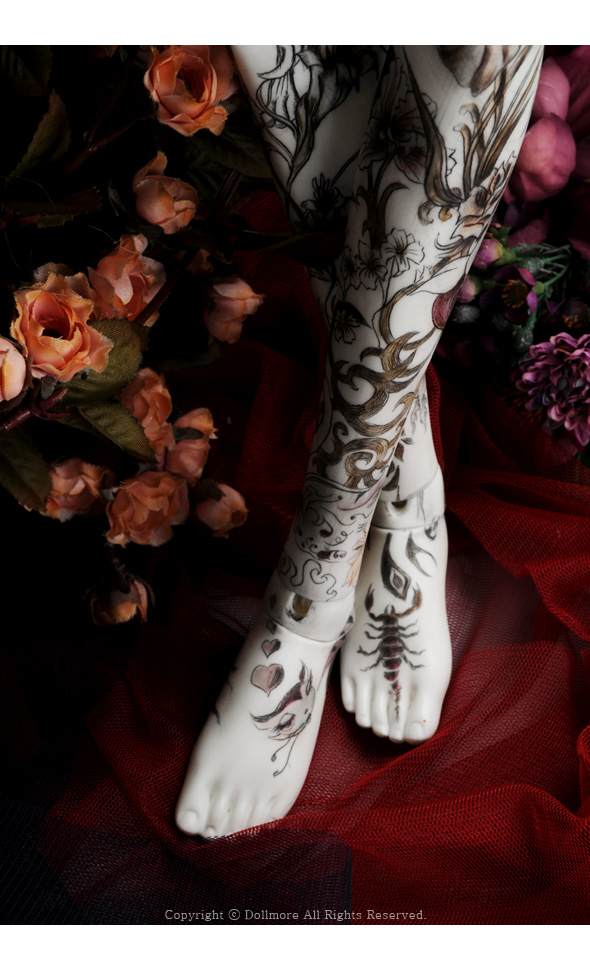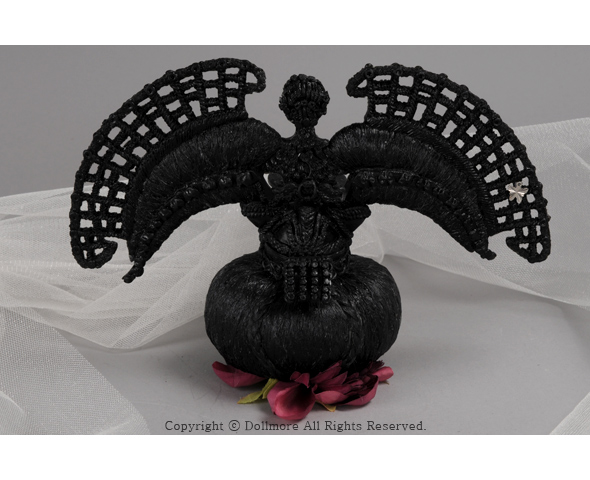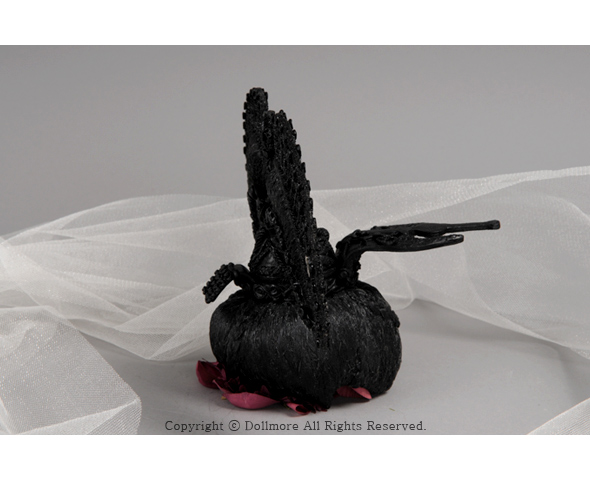 * The hand-work tattoo painting may be slightly different in colors.
* Some abrasion and peeling paint on joints may be caused,
as changing the poses in various ways due to the nature of ball jointed dolls.

* For information about order and shipping
- As based on 'Production after order' system, your order can't be canceled or refunded, after paying.
- The shipping date may be delayed a little more on hand-made work. Seek your understanding.
- In general, It takes 30 business days to prepare a bjd doll.
==> Model Doll - Tattoo Hayarn size
1. Tall : 66.5cm
2. Body length not include a head : 59.5cm
3. Length from hip to knee : 19cm
4. Length from knee to calf : 18.5cm
5. Circumference of neck : 7.7cm
6. Width of shoulders : 8.5cm
7. Circumference of chest : 25cm
8. Circumference of waist : 17.5cm
9. Circumference of hips : 28cm
10. Circumference of Wrist : 5cm
11. Length from shoulder to wrist include a wrist ball : 20cm
12. Circumference of ankle : 7cm
13. Length from hip to Heel : 39.5cm
14. Length of Foot size : 7.5cm
Payment method
1. Paypal - Dollmore will send you a invoice via paypal.^^
2. Paygate (direct credit card payment)
3. bank transfer
- Bank name: standard chartered bank korea limited
- Account: 431-20-243375
- Recipient: lee eun young
- Bank tel: 82- 2- 521- 9252
- Bank address : standard chartered bank korea limited 1675-1
Seochodong Seochogu Seoul 137-070 Korea
( Gyodaeyeok Br. )
- SWT code : SCBLKRSE

* Design registration No. 2006-50002