* Special Limited Edition - LE10
* Catish Girl Doll - Pink Fluxus : Reaa - LE10
-----------------------------------------------------------
Sleeping eyes isn't able to see the bright sun light
Cat is huddled up on the white floor around the window
Cat can feel the breath of air on the tip of ears.
Can move ears quickly to wipe the cold air.
It is impossible to see the sky in a cold day that it is feel cold on the tip of nose
Can only see the front only

Cat suffers from narcolepsy and wants to sleep soon
It's delicate neck is easy to defective when it downs
Breathing quietly
Cat body looks lika a small toast when it is asleep, breathing quietly
I can hear special voice from the lung of cat and this voice is also baking the spring
The pink flow of the spring touch my body slightly
This is the scene on the 3 o'clock in the afternoon in a spring day~

Lovely reaa comes back with transparency and pink tone body.
She has very good joints and can make various pose.
Reaa wears beautiful clothes and her sleeping eyes is really attractive.

Hope your much love for her~

* Included: Pink Tone Reaa(make up), glass eyes, wig, clothes set, box, 2 cushions, warranty
* Clothes Set: Top, Skirt, Hair Ornament, Stocking
* Eyes : D - Basic 16mm Glass Eye (Y06)
* Wig : (7-8) Sherbet Cat Wig (L.Blonde)
* Shoes : MSD - Basic Girl Shoes (Pink Enamel)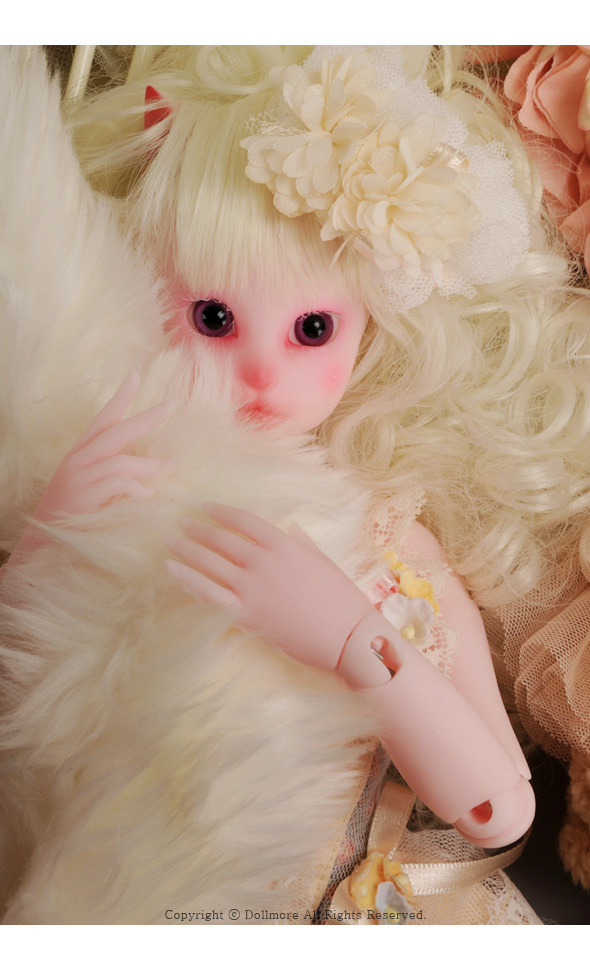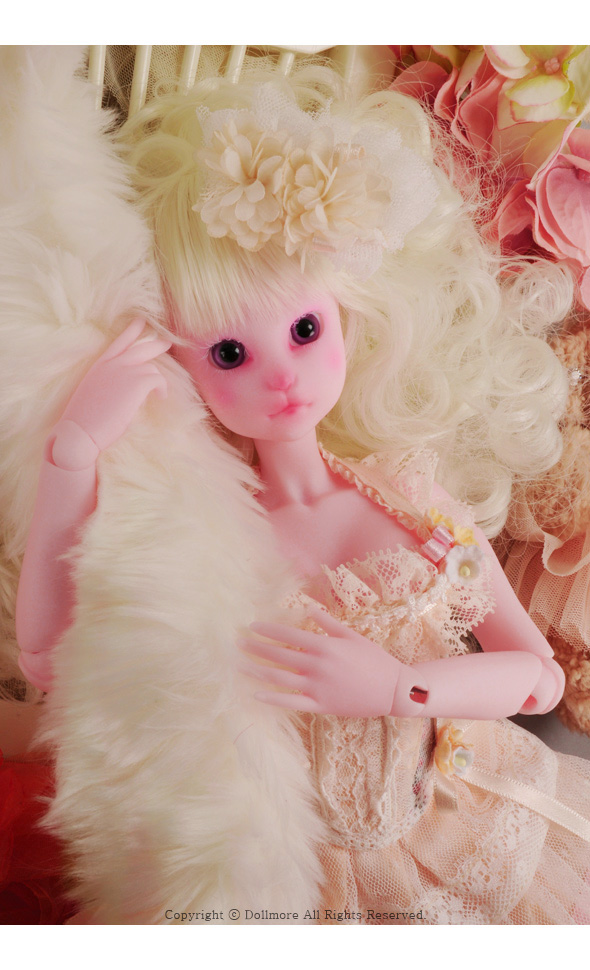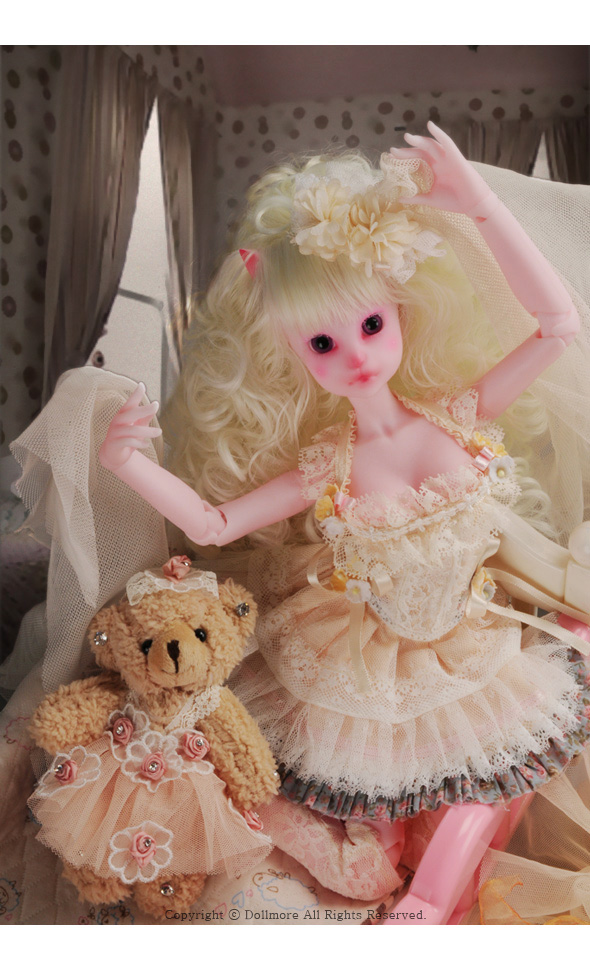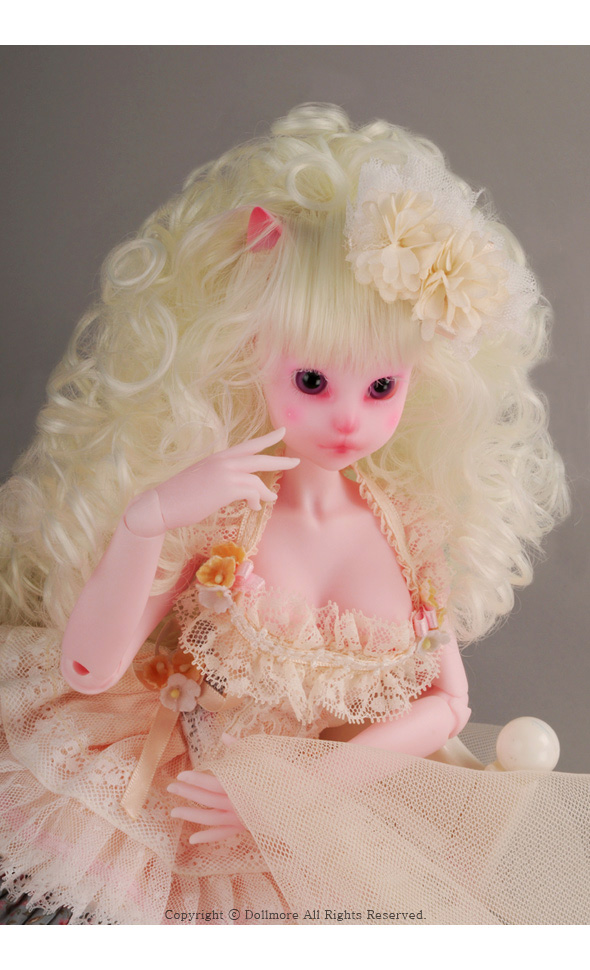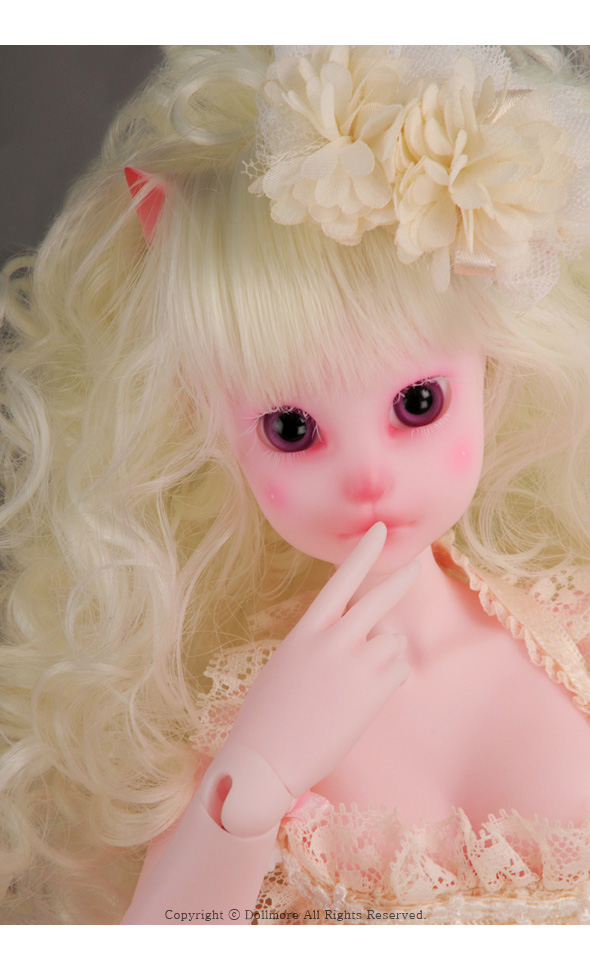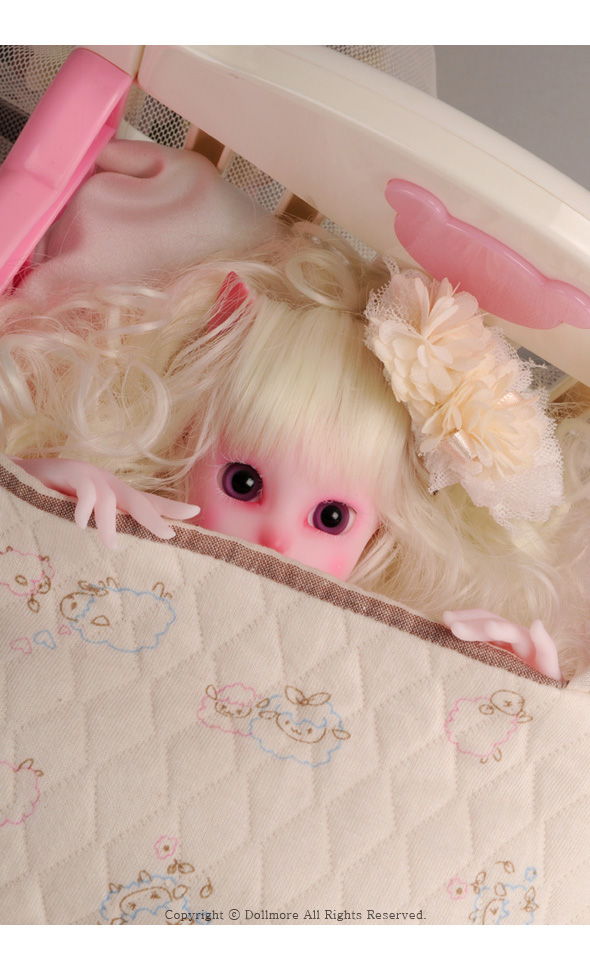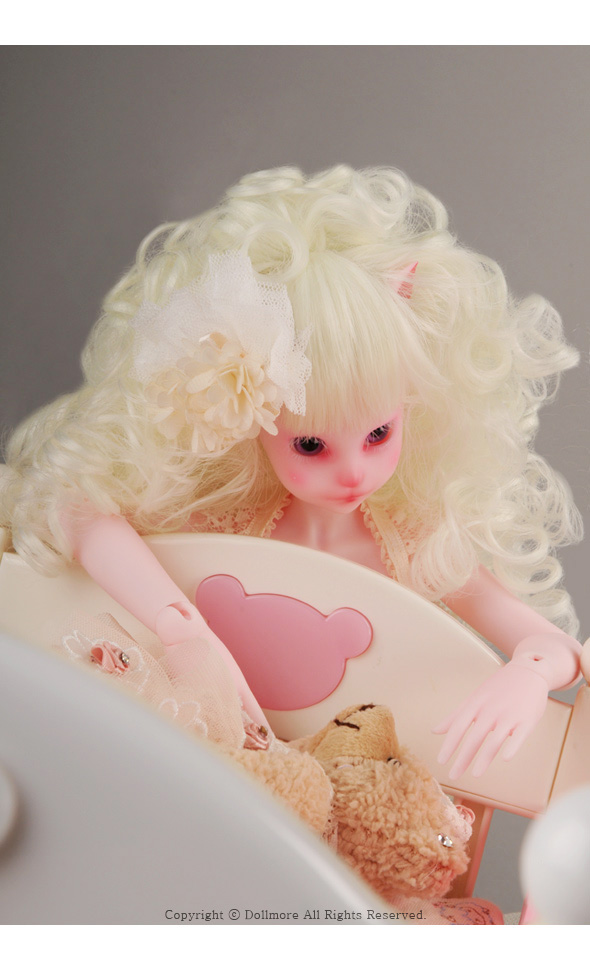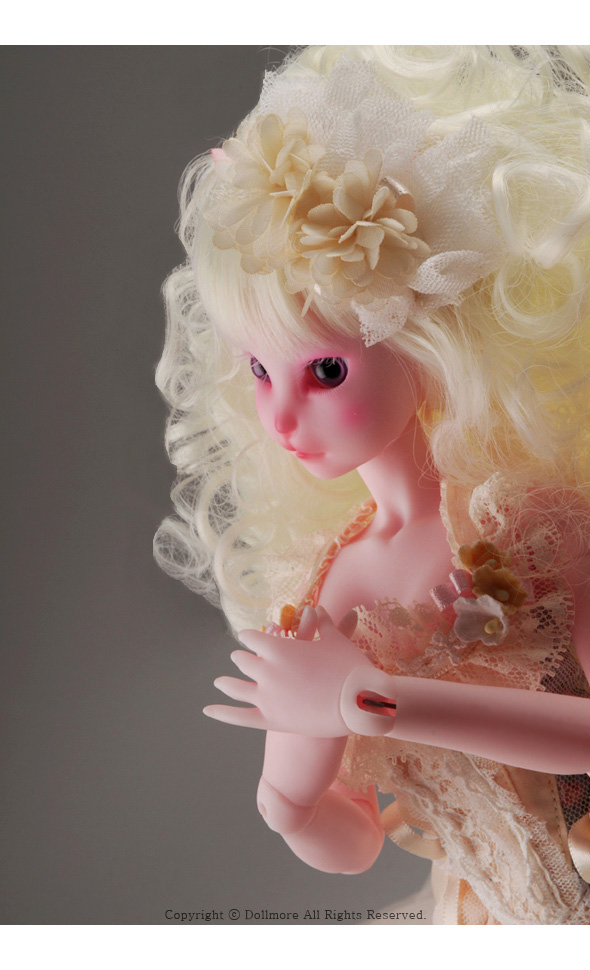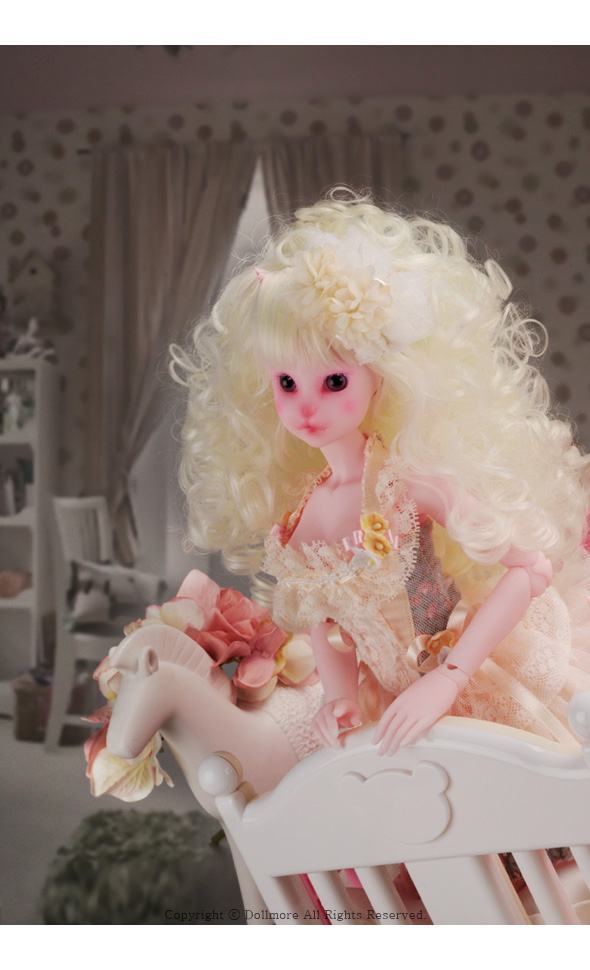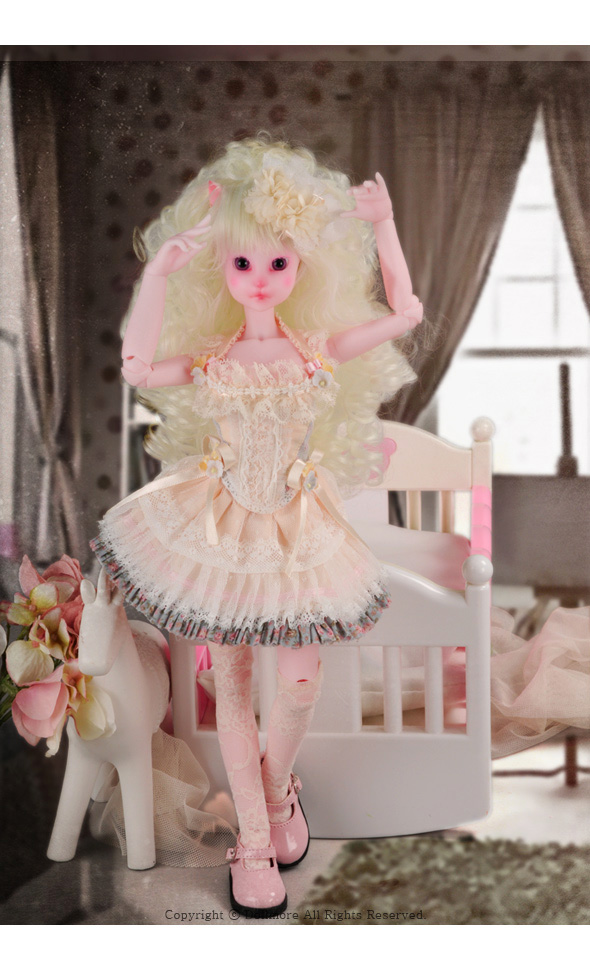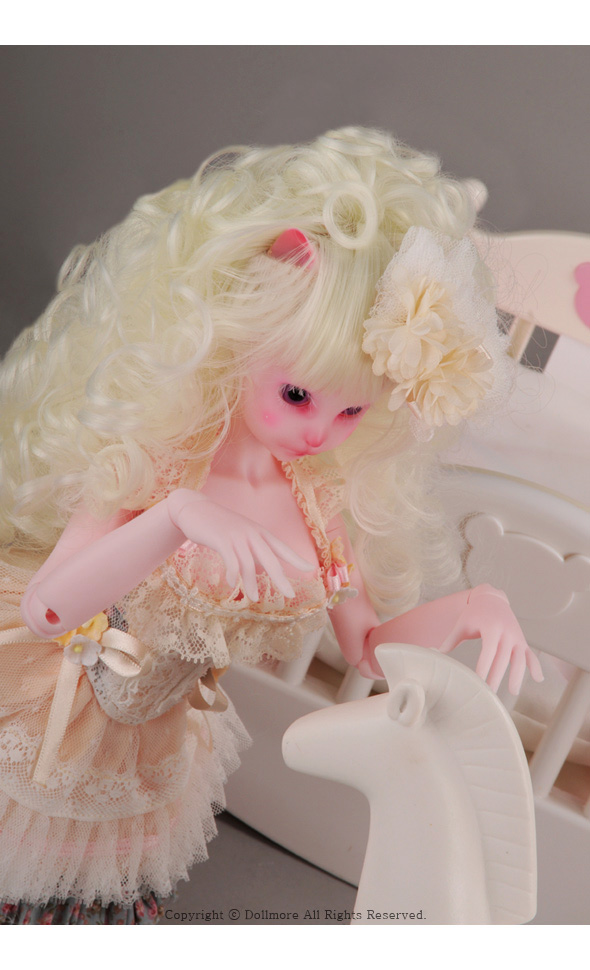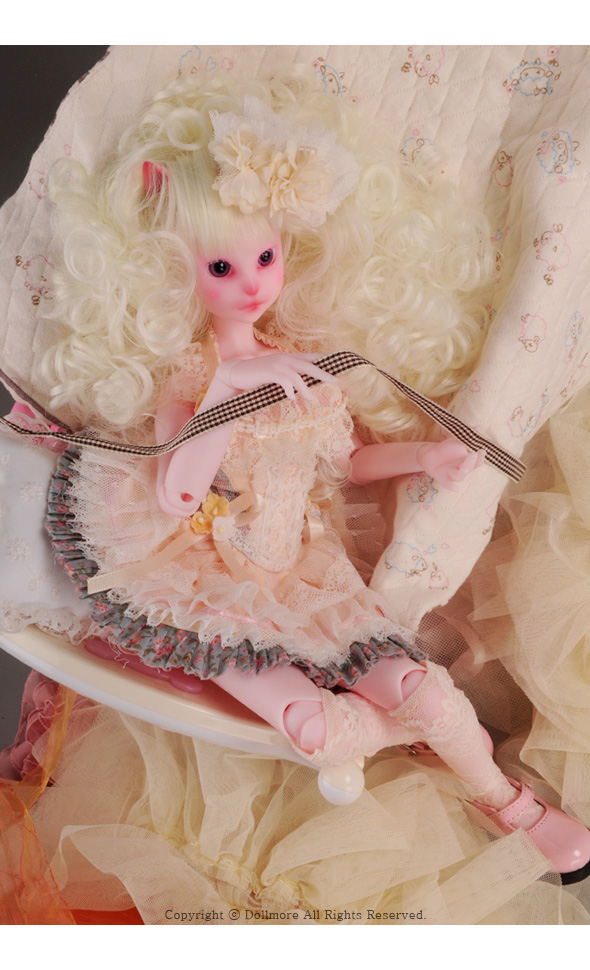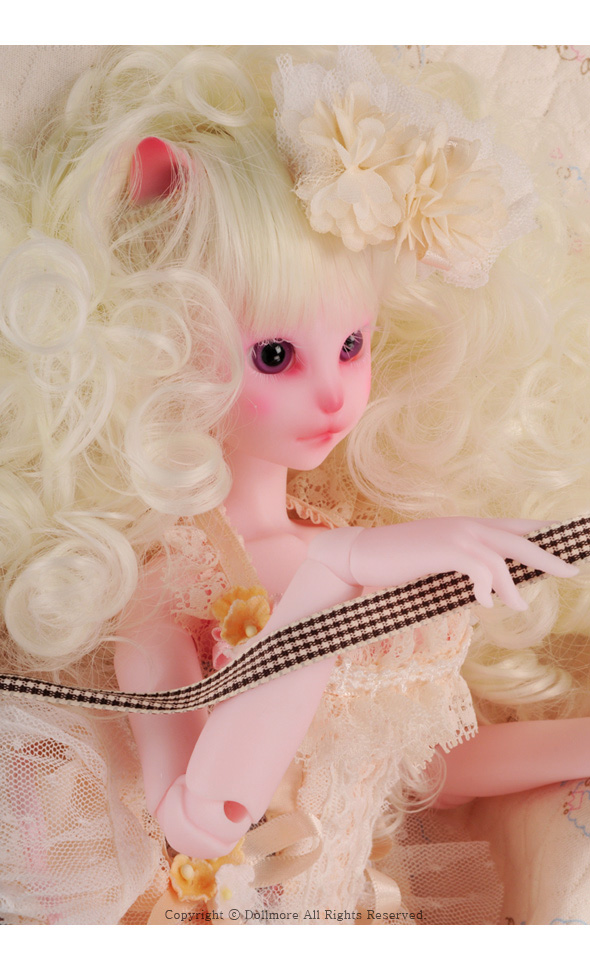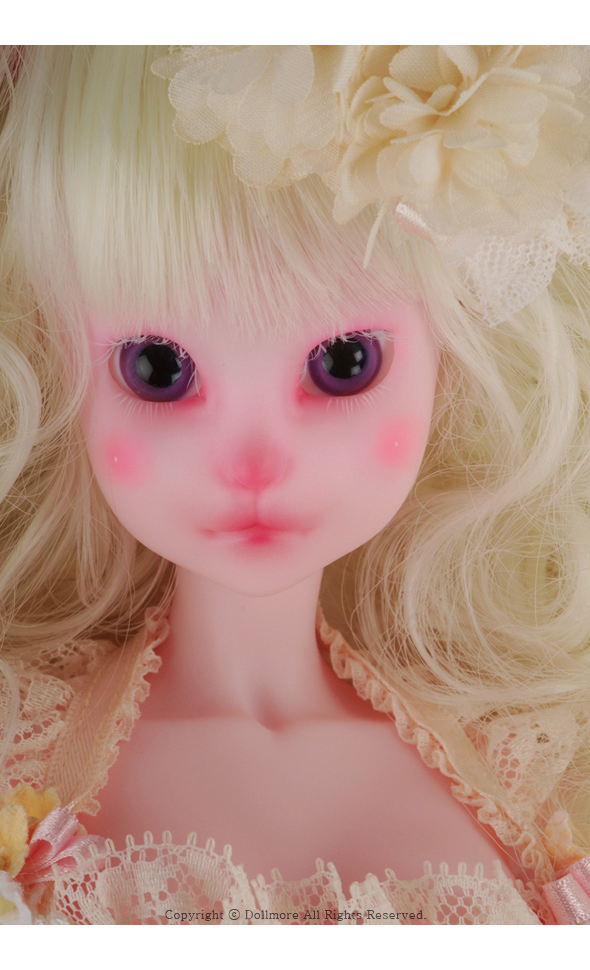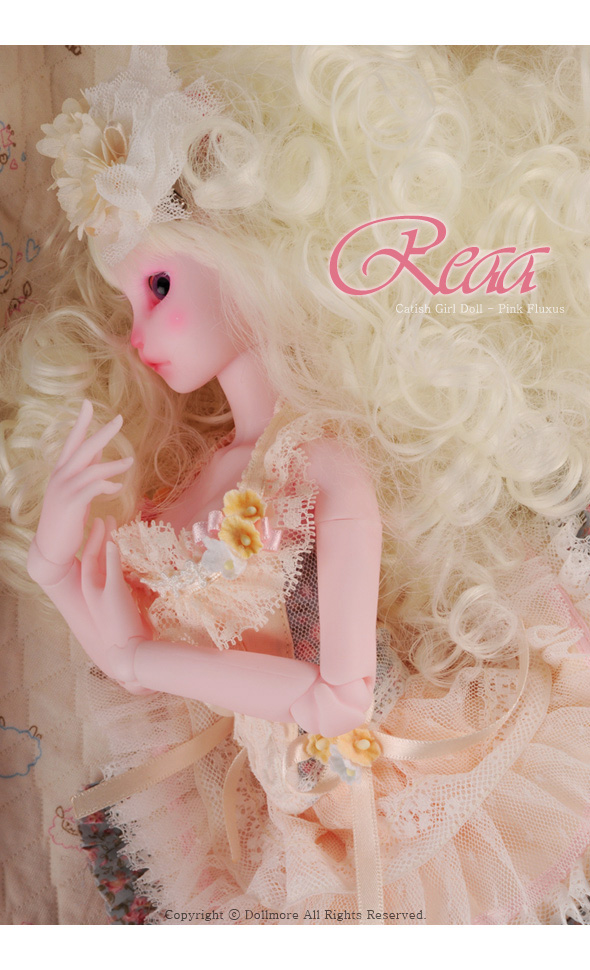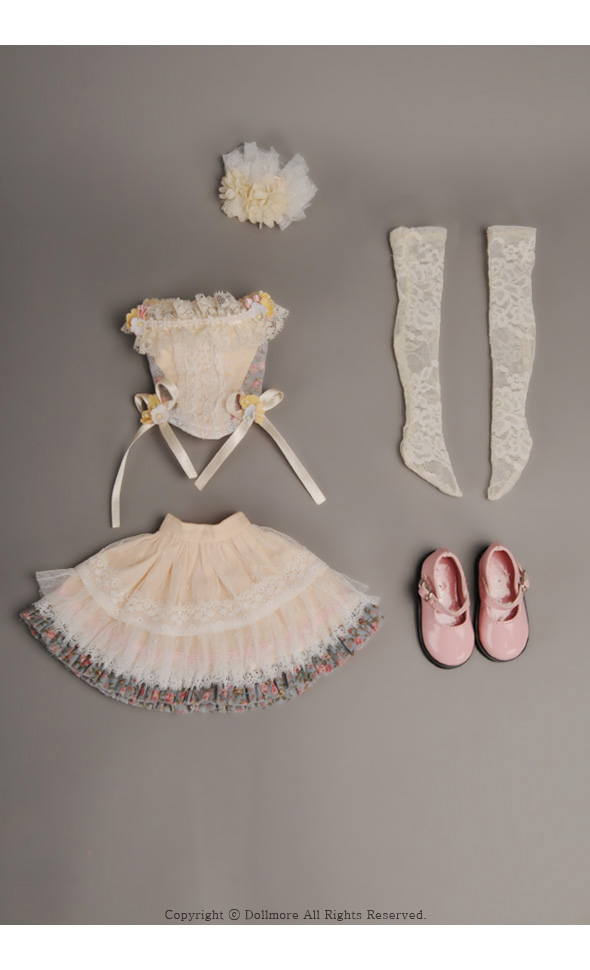 * As based on 'Production after receipt of order' system, your order can't be canceled and refunded, after paying.
* In general, it takes about 30 business days from the date of payment.
But the ship date may be a little more delayed on hand-made work. Seek your understanding.

Catish Girl Doll - Reaa Size
1. Tall : 44.5cm
2. Body length not include a head : 39.2cm
3. Length from hip to knee : 11.5cm
4. Length from knee to calf : 12cm
5. Circumference of neck : 6.1cm
6. Width of shoulders : 6cm
7. Circumference of bust : 19.8cm
8. Circumference of waist : 12.8cm
9. Circumference of hips : 19.5cm
10. Circumference of Wrist : 4.7cm
11. Length from shoulder to wrist includes a wrist ball : 13.5cm
12. Circumference of ankle : 6cm
13. Length from hip to Heel : 25cm
14. Length of Foot size : 5.8cm

* Compatible SIZE
- wig : 7-8 inches MSD sized wig (but It needs a separate custom work due to her ear part)
- shoes : MSD sized shoes
- clothes : MSD sized clothes

* Design registration No. 2006-50002
* Payment method
1. Paypal - Dollmore will send you an invoice via paypal.^^
2. Eximbay (direct credit card payment)
3. Bank transfer.
- Bank name: standard chartered bank korea limited
- Account: 431-20-243375
- Recipient: lee eun young)
- Bank tel: 82- 2- 521- 9252
- Bank address : standard chartered bank korea limited 1675-1
Seochodong Seochogu Seoul 137-070 Korea
Gyodaeyeok Br.
- SWT code : SCBLKRSE