* Youth Dollmore Eve - Mio (Real Skin Normal)
===========================================================
20% Special Event Sale in Dec, 2014
This transparent and beautiful doll will sell with 20% discount condition during 1~31st, December, 2014.
Price can be returned to it's orginal price from 1st,Jan,2015.
===========================================================

I can hear the sound of " violet snow"
People are having transparent emotions when they feel cold
My heart is full of hapiness even in the cold weather
I touch Mio's soft hair under the sun light
I fall into a pleasant memory
I fall sleep with so much thought

Mio has a very transparent and beautiful skin like the snow queen
Mio has captivating eyes like a royal princess in the old story.
Mio is a very pure girl but her eyes creat cold image to the people.
She is close to you as if she wants to tell you secret.
Very very beautiful faceline!!!
* What is Real Skin Normal ?
Dollmore develops very transparent skin tone which is made of special resin.
It has similar transparency sense like french resin doll but it contains much more anti UV agent
which will reduce the yellowing speed than normal resin doll.
This transparency skin type can be produced by Dollmore only and it fits well to this Mio doll.
This skin type only used for high quality doll only.

* Included: No make up head(including tooth parts), 16 mm dollmore eyes, default underwear, 2 cushions, warranty, box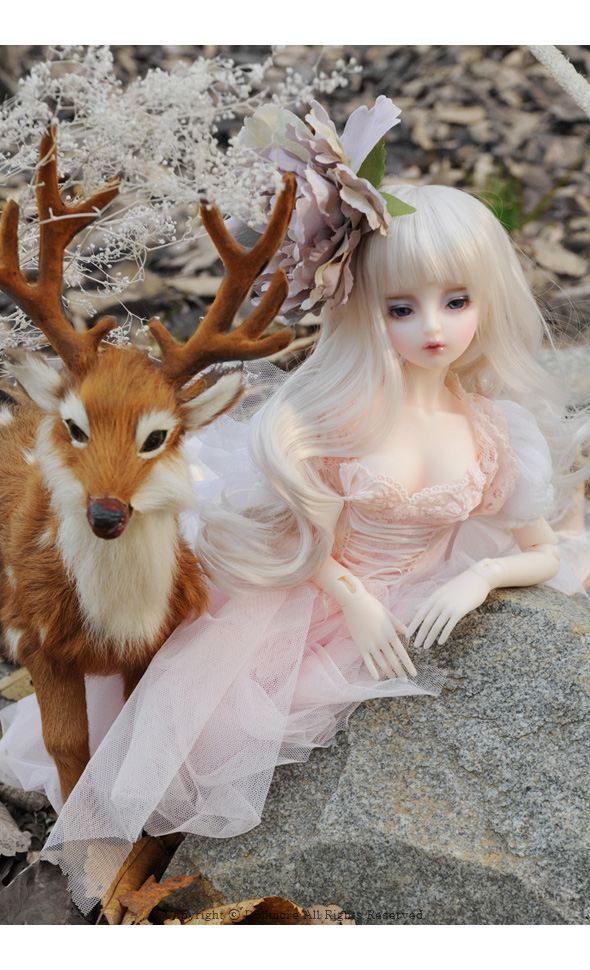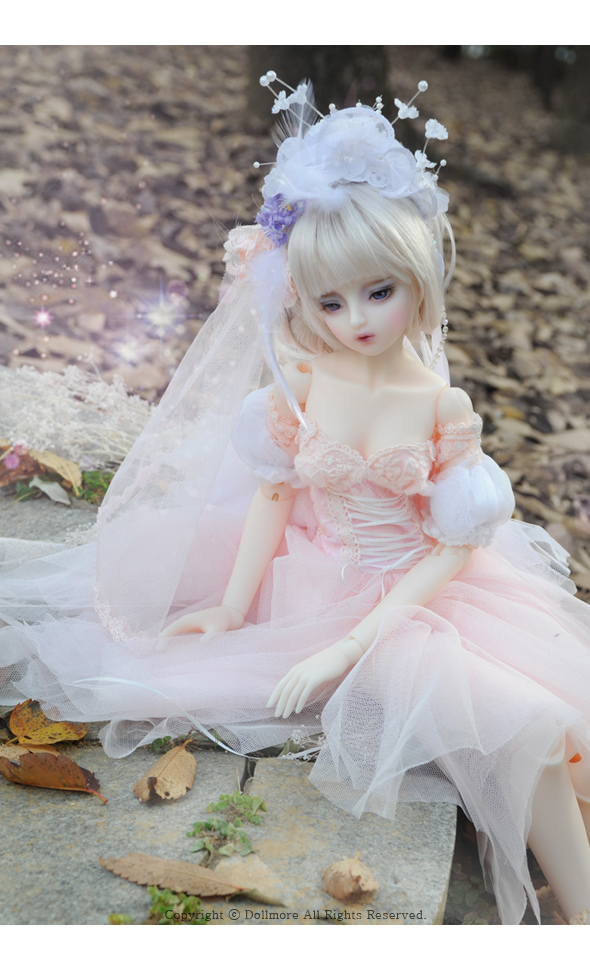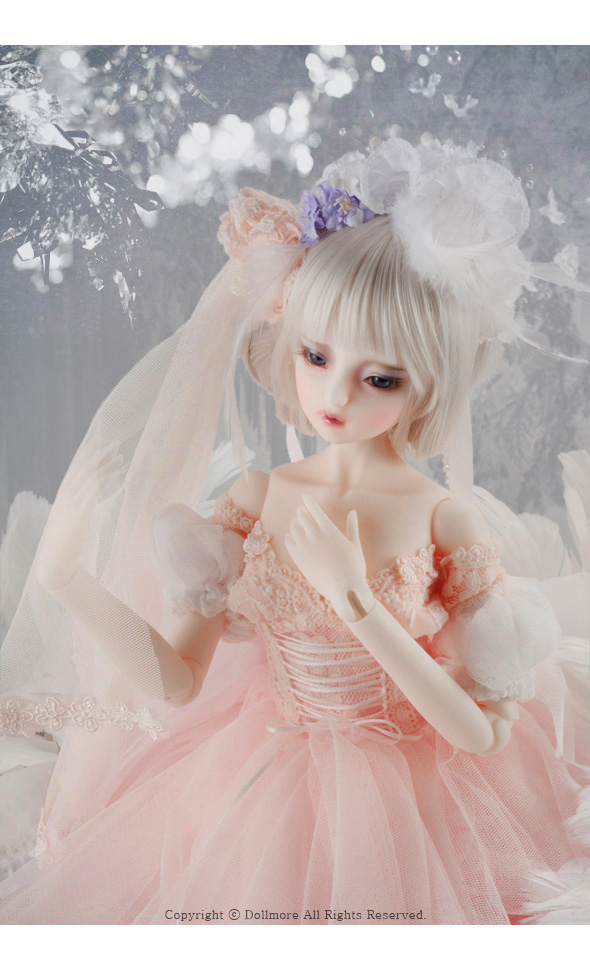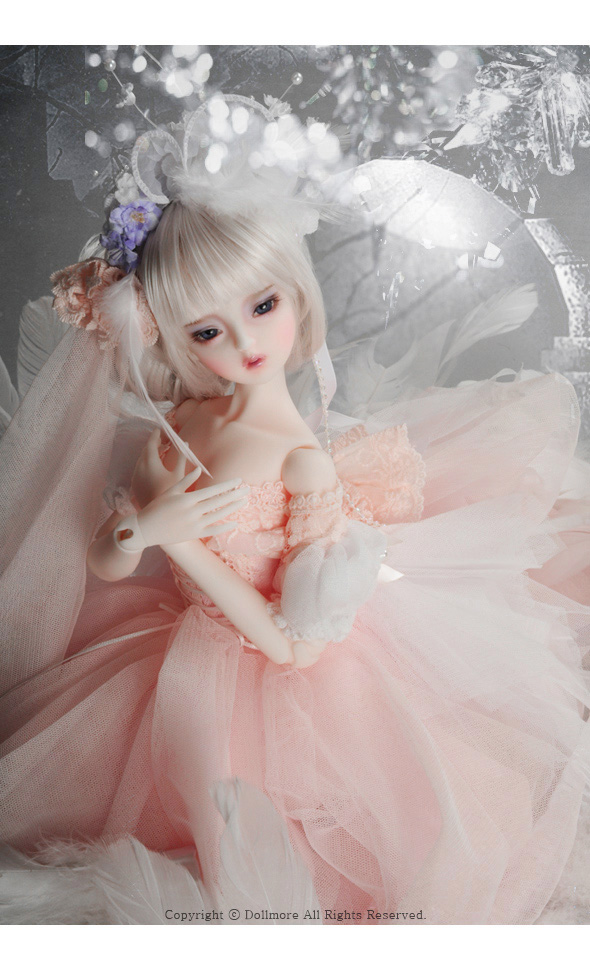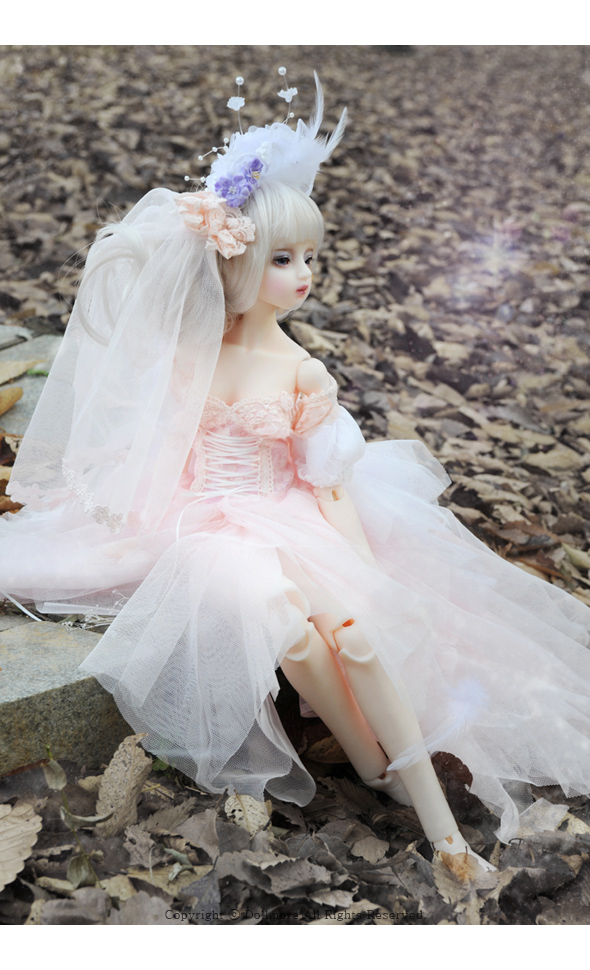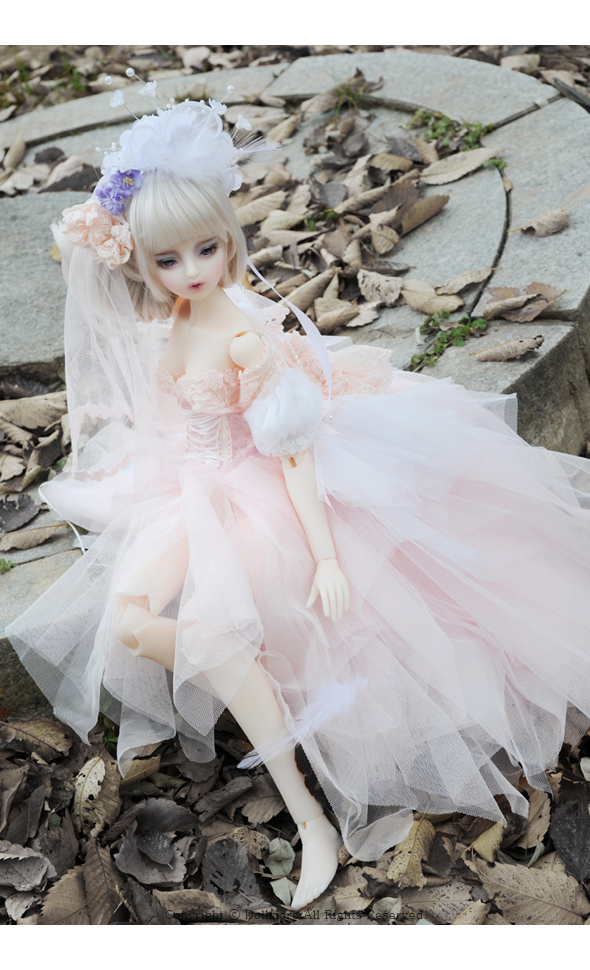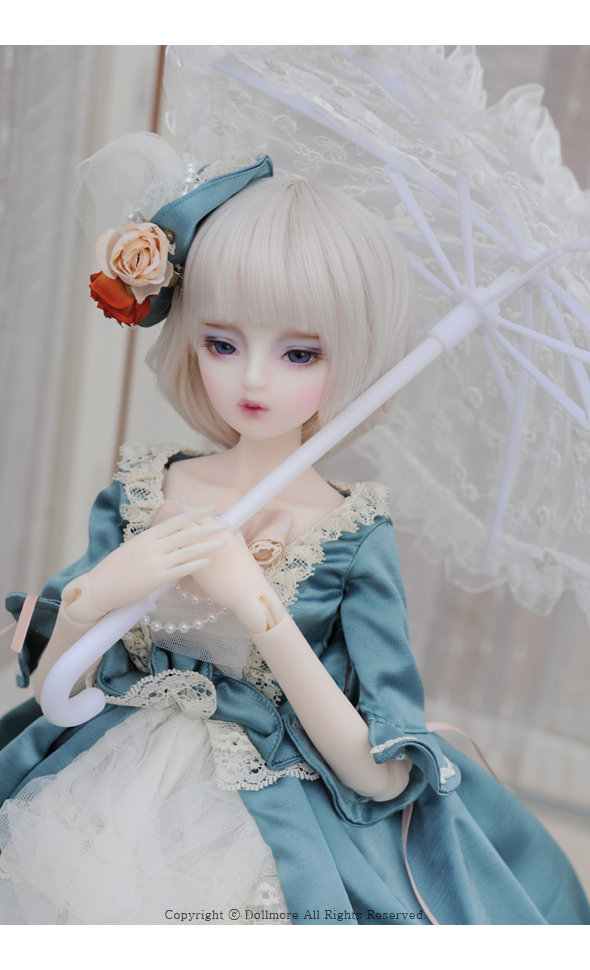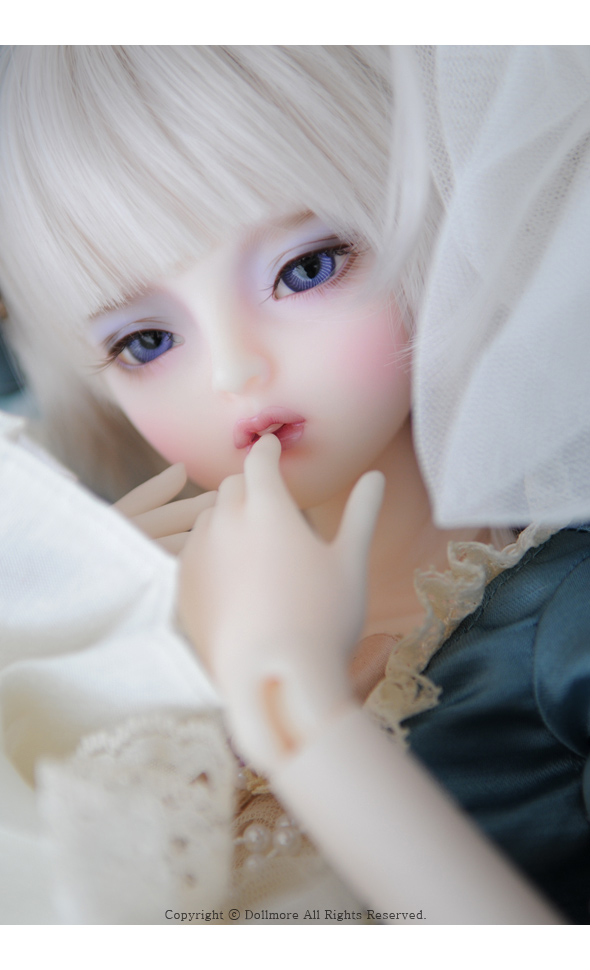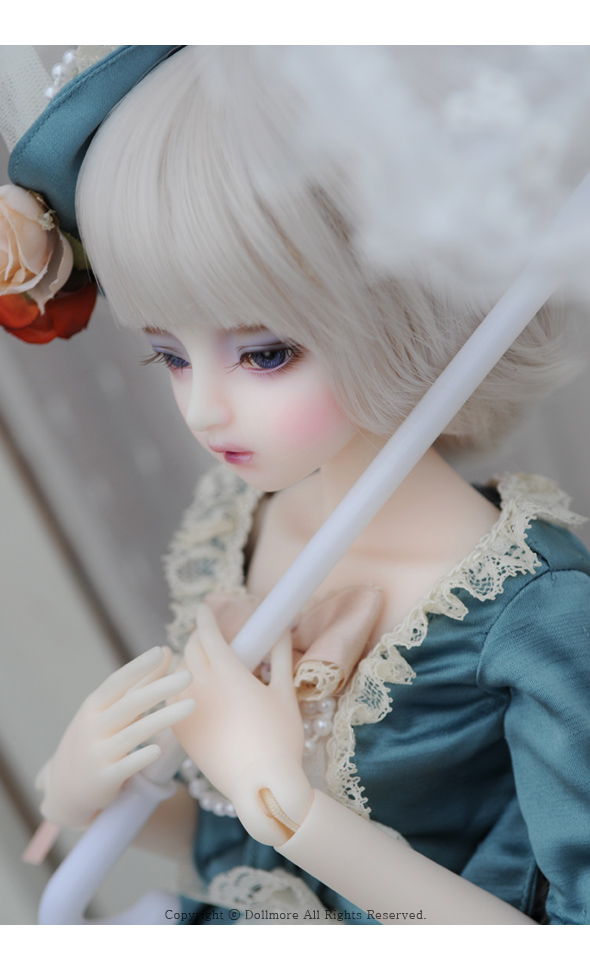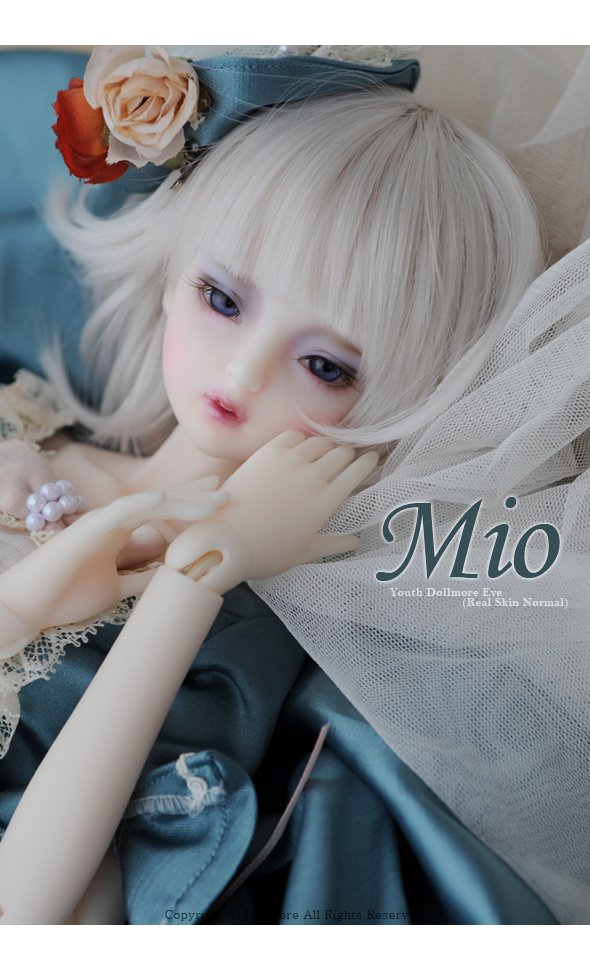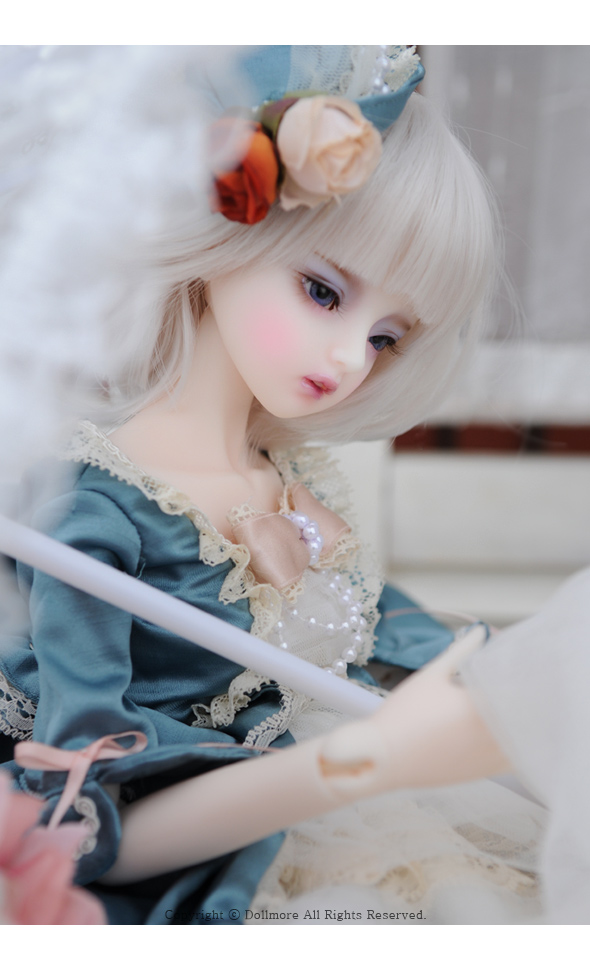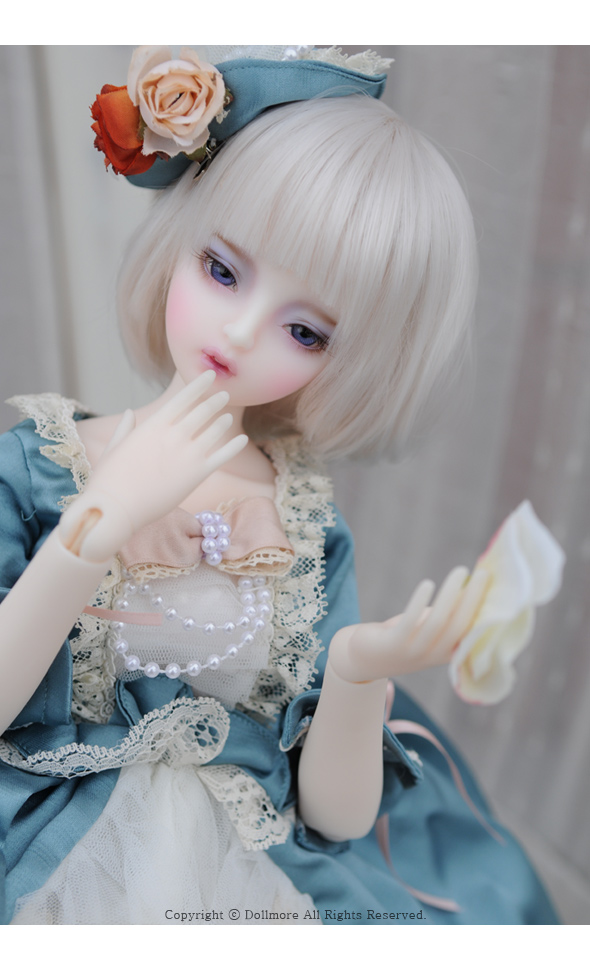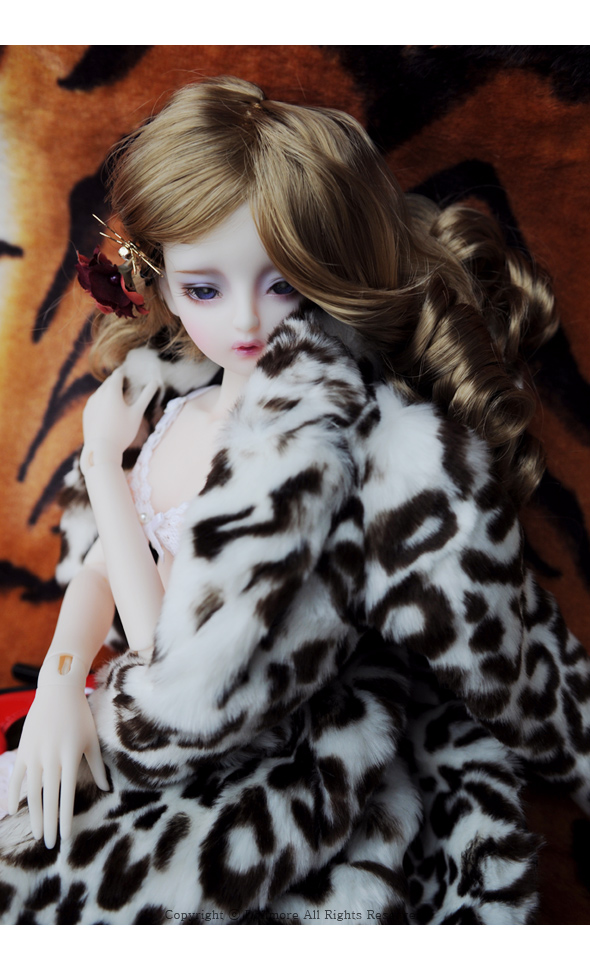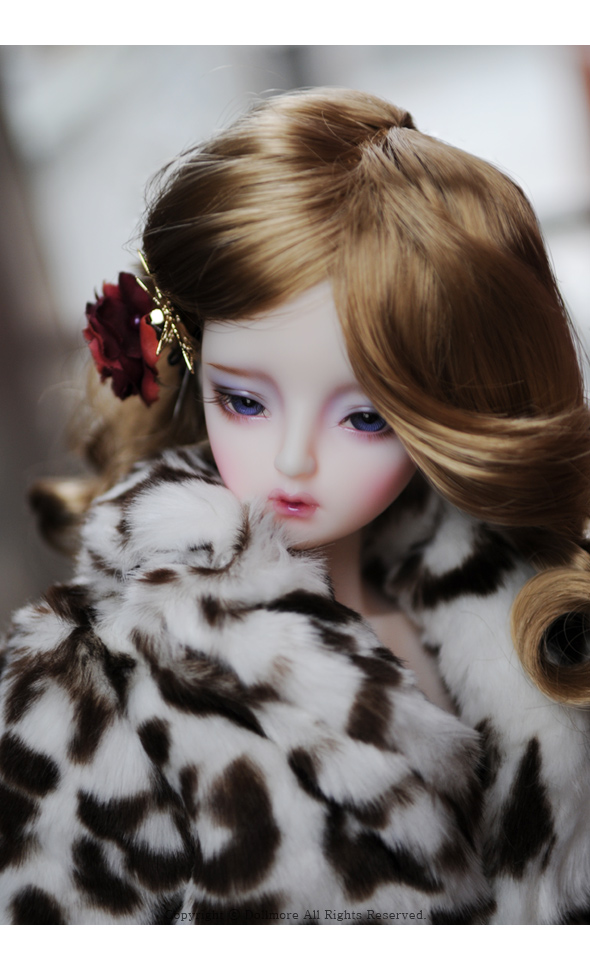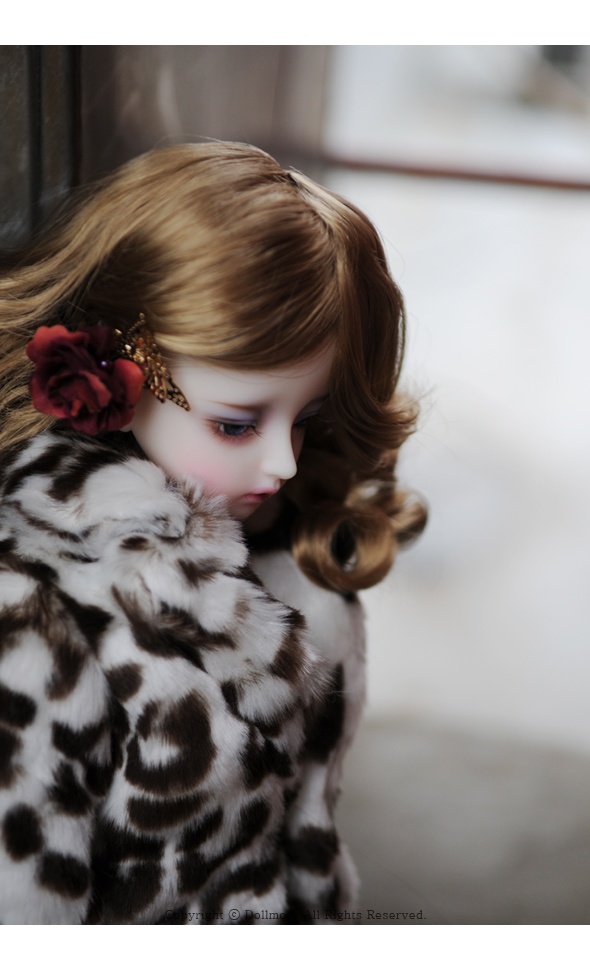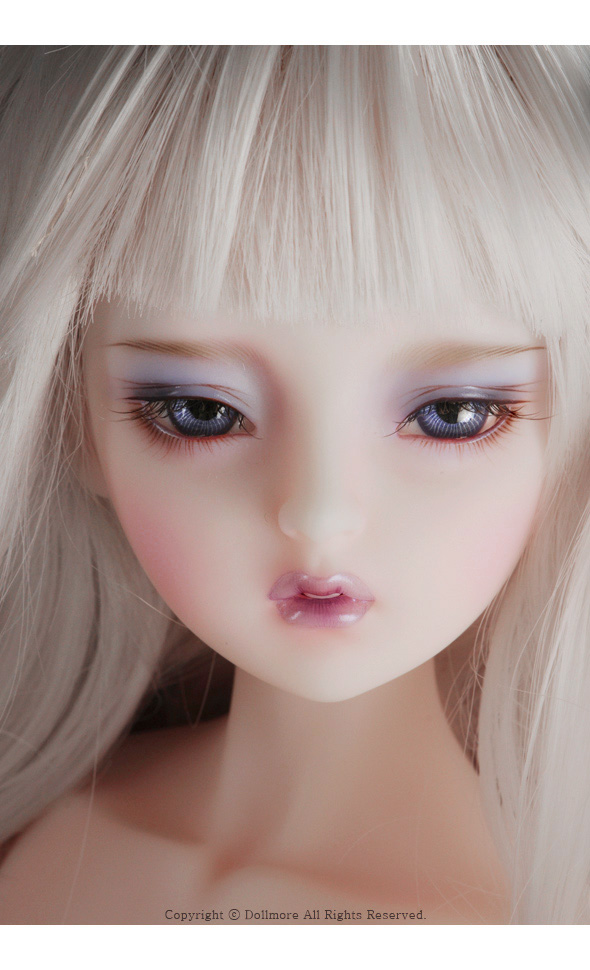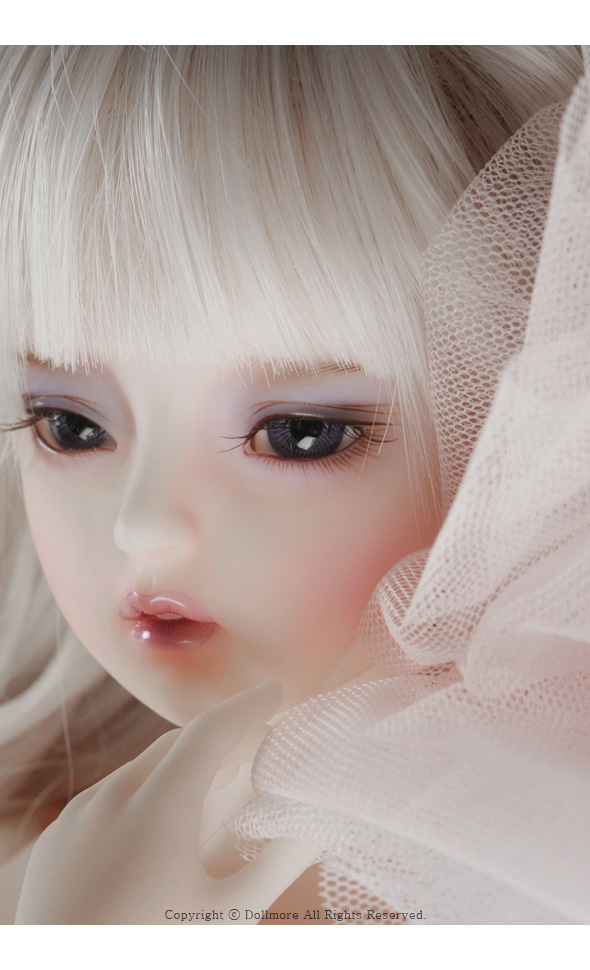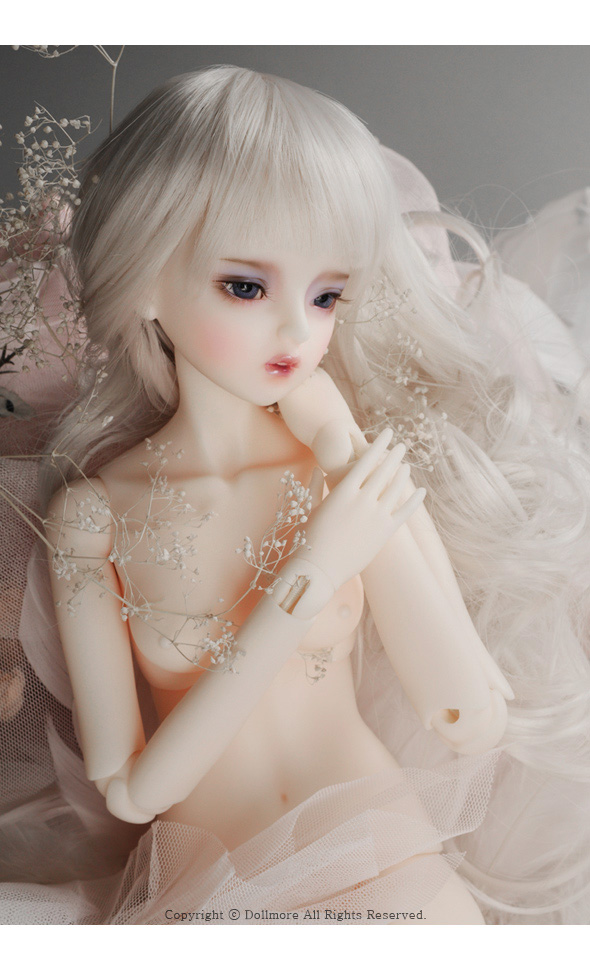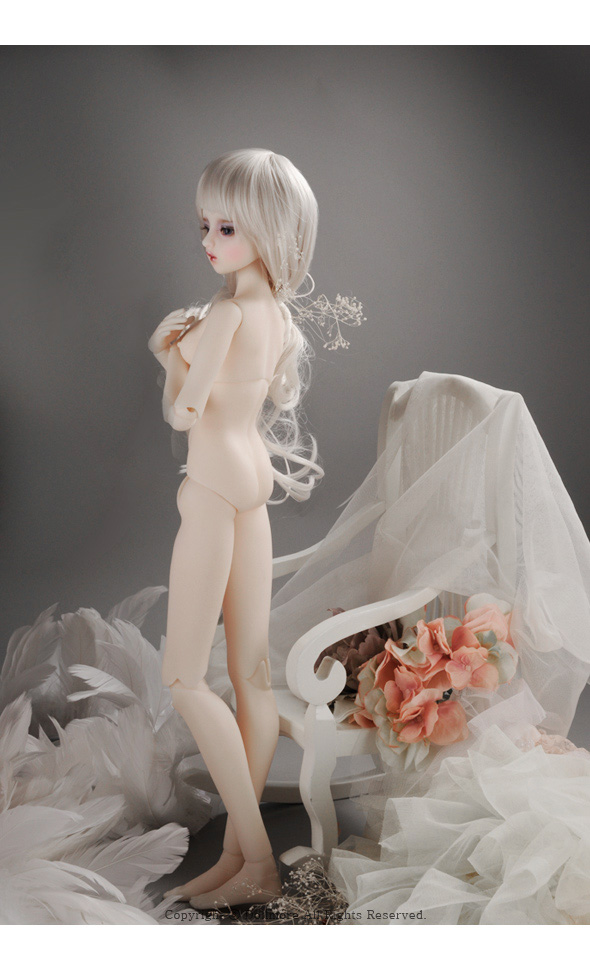 Style Tip . 1
* Clothes : Model F - Magicalism Dress Set (Pink)
* Eyes : 10mm Paperweight Glass Eyes-Oval Type (Violet)
* Wig : (8-9) Digital Wave Wig (Gray)

Style Tip . 2
* Clothes : Versa Princess ; Alexia
* Eyes : 10mm Paperweight Glass Eyes-Oval Type (Violet)
* Wig : (8-9) Digital Wave Wig (white) custom

* Please select make up option if you want to receive the doll as same as the photo.
(We use airbrush to add make up for this doll like the photo )
<< order and shipping info >>
1. from order to shipping : order -> payment -> production/shipping
so, you can't cancel or return goods becase of order production system.
2. By starting from payment (not order date), it will be shipped in turns.
3. In process: 30 business days at least
<< Body Size >>
* height : 57cm
* Circumference of Head : 22.7cm
* Circumference of chest : 23.5cm
* Circumference of waist : 17cm
* Circumference of hips : 24.5cm
* Circumference of wrist : 5cm
* Circumference of ankle : 6.5cm
* Lenth of arm : 18cm
* Lenth of "from waist to the end of foot" : 36.5cm
* eye size : 16mm
* Foot size : 6.5cm
* wig size : 8-9 size
* Design registration No. 2006-50002
* Compatible SIZE
Doll Clothes > SD Size
Doll Wig > (8-9) SD & Model doll
Doll Shoes > SD Size
* Payment method
1. Paypal - Dollmore will send you an invoice via paypal.^^
2. Eximbay (direct credit card payment)
3. Bank transfer
- Bank name: standard chartered bank korea limited
- Account: 431-20-243375
- Recipient: lee eun young
- Bank tel: 82- 2- 521- 9252
- Bank address : standard chartered bank korea limited 1675-1
Seochodong Seochogu Seoul 137-070 Korea
(Gyodaeyeok Br. )
- SWT code : SCBLKRSE