* Special Limited Edition - LE10
* Catish Girl Doll - lalasweet ; Normal Reaa - LE10
Lick Lick~
sniff sniff~
I am hearing the voice of the blade of grass recovering in the morning
Dewy grass is very delicious and very fragrnce

If i close to slightly, it may bound me gentlely
I see myself through a pond
after ending happiness face washing like the cat
The apple of the eye shines brightly just thinking of the games today

I seems to be cat fairy with full of happiness
and I share full of movement in the woods

There is spiritual purity and beautiful fool in the reaa's face and
she has very glamous body.
She can make various pose using good ball joint and has a very mystic eyes and wearing beautiful clothes.
Hope your genious love for her~
* Included: Reaa normal head(make up), Judith normal body, glass eyes, wig, clothes set, 2 cushions, warranty

* Clothes Set: dress, corset, under skirt, neck decoration, wrist decoration, under pants, stockings
* Eyes : D - Specials 16mm Eyes(ET28)
* Wig : (7-8) Long Laea Straight Wig (Brown)
* Shoes : MSD (high heels's) Shoes - Basic Shoes (Pink)
* Notice: Hair decoration is just for fitting purpose and will not ship together.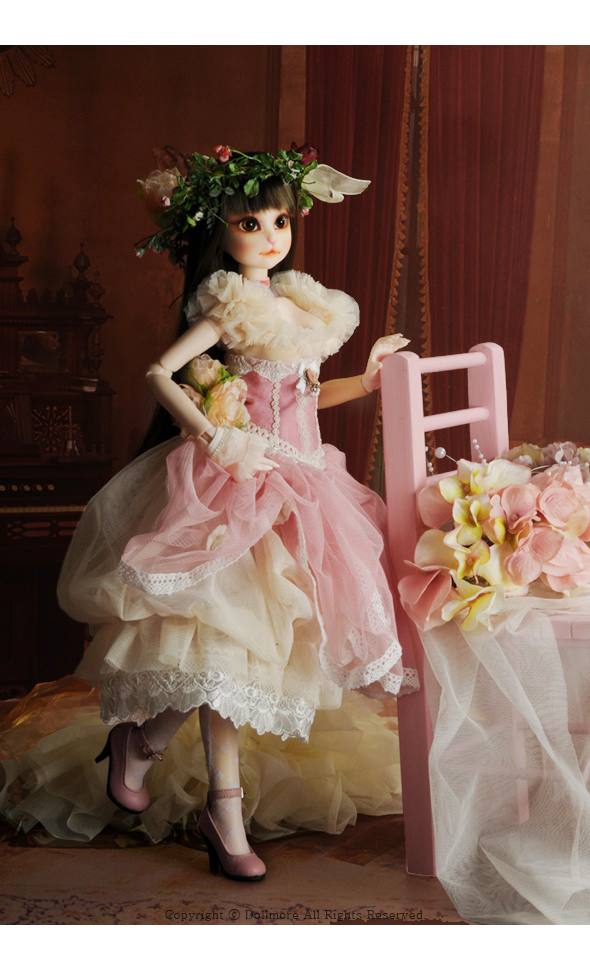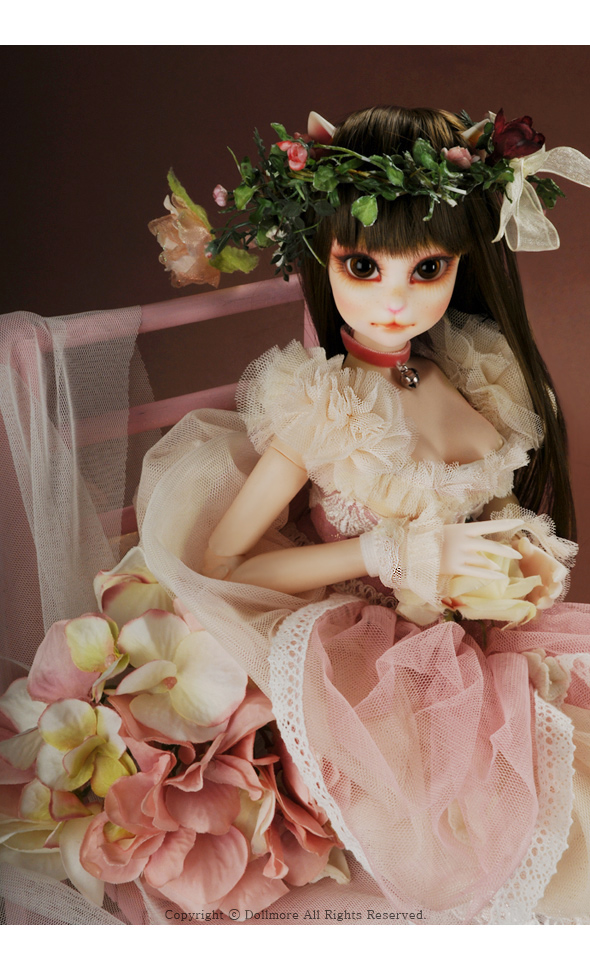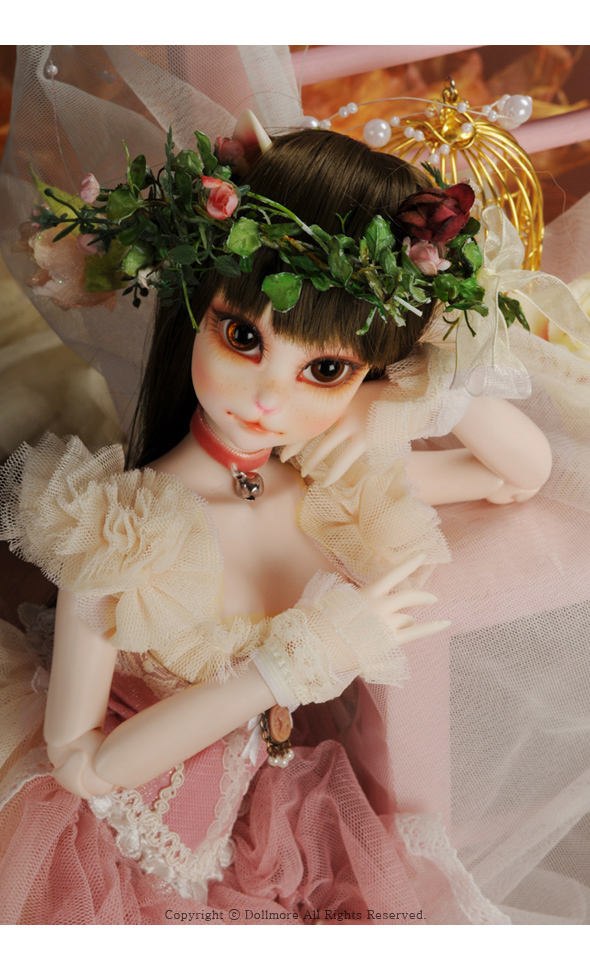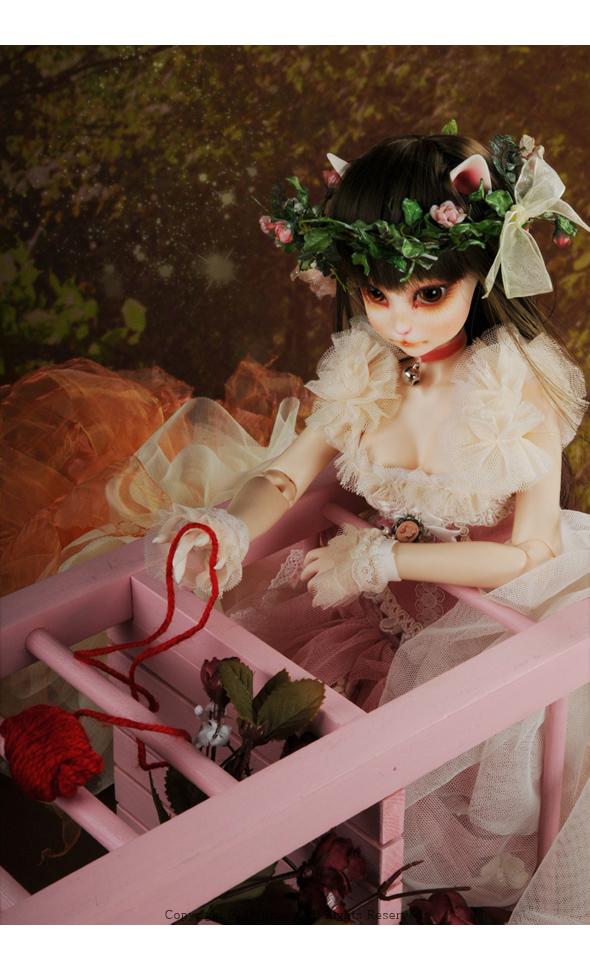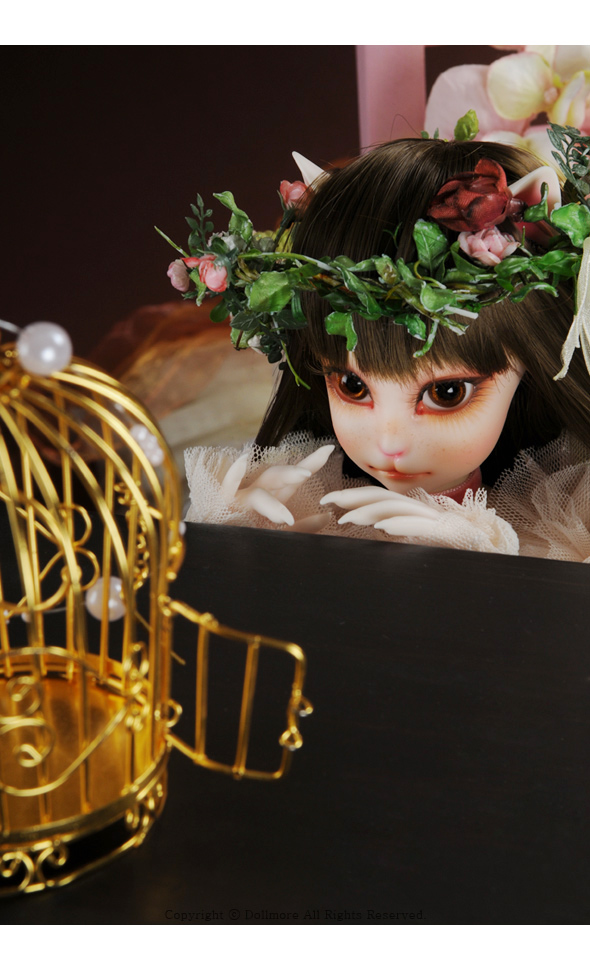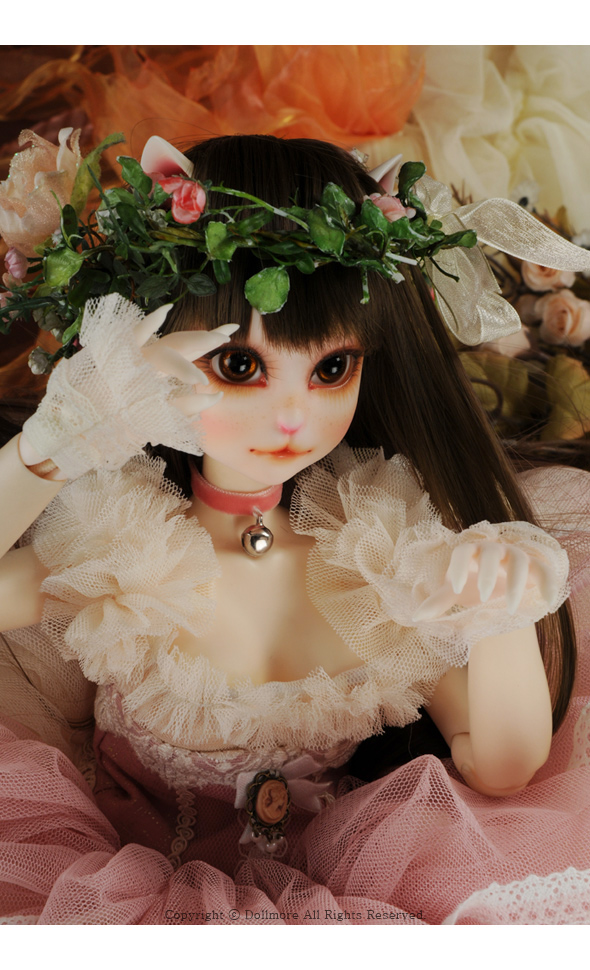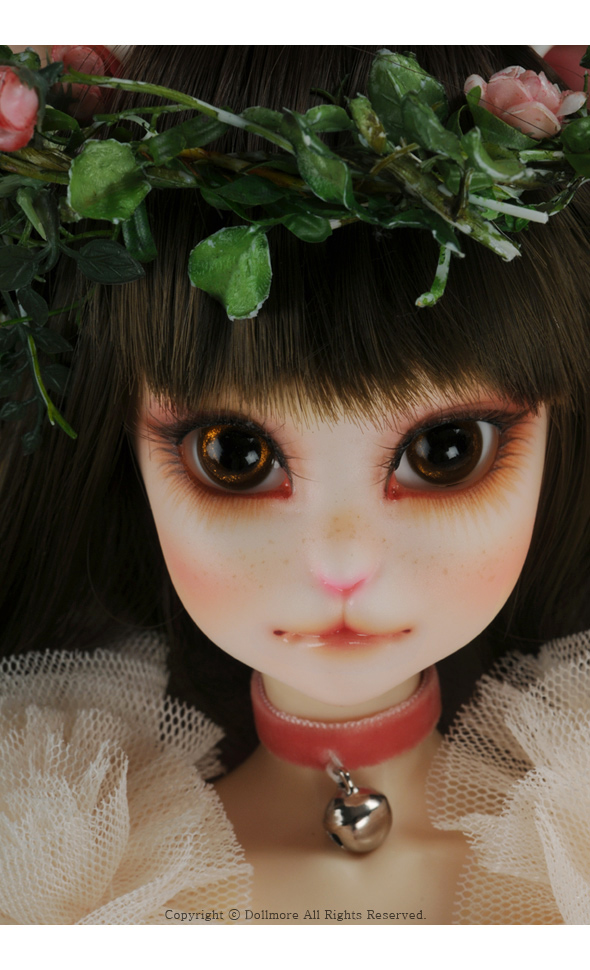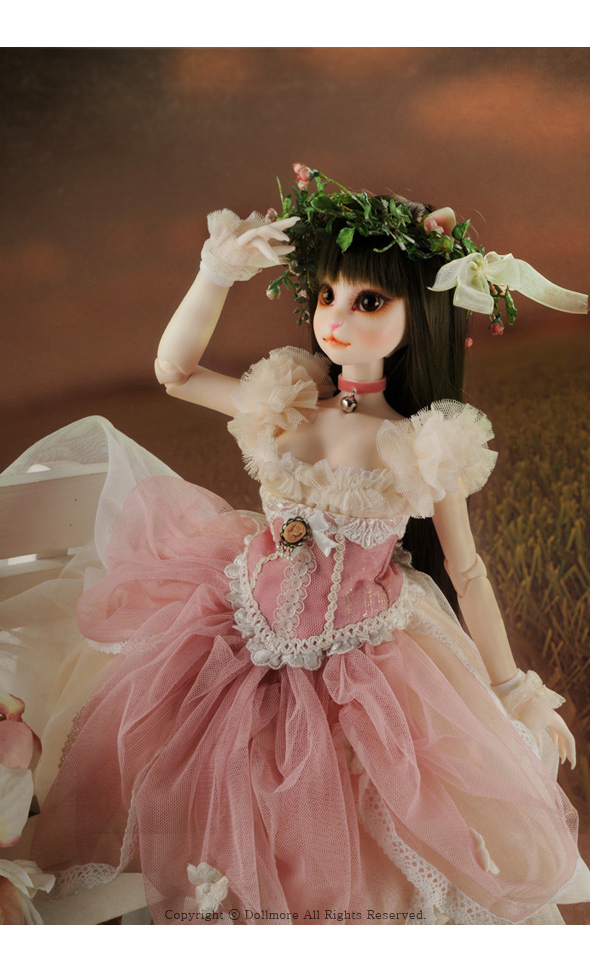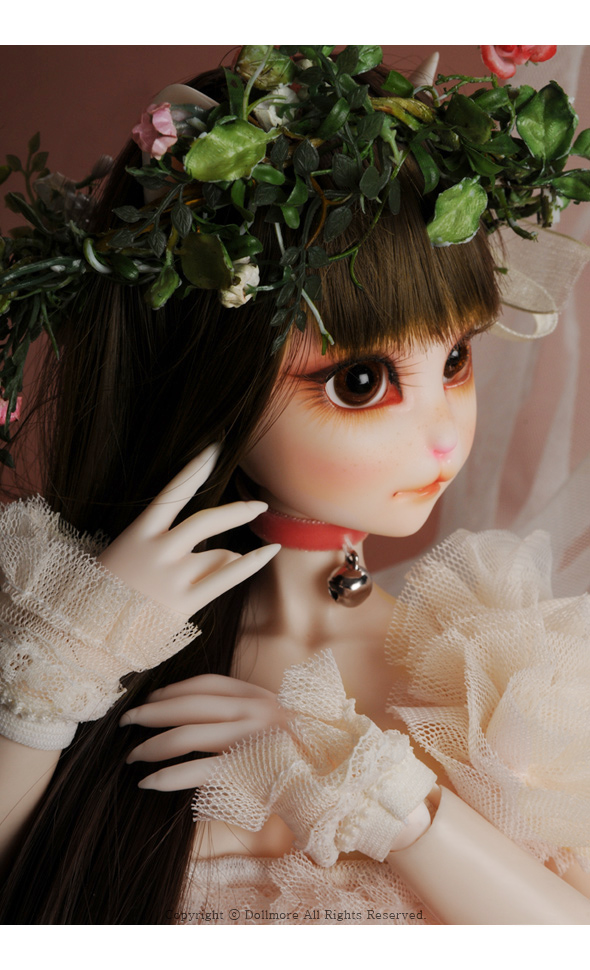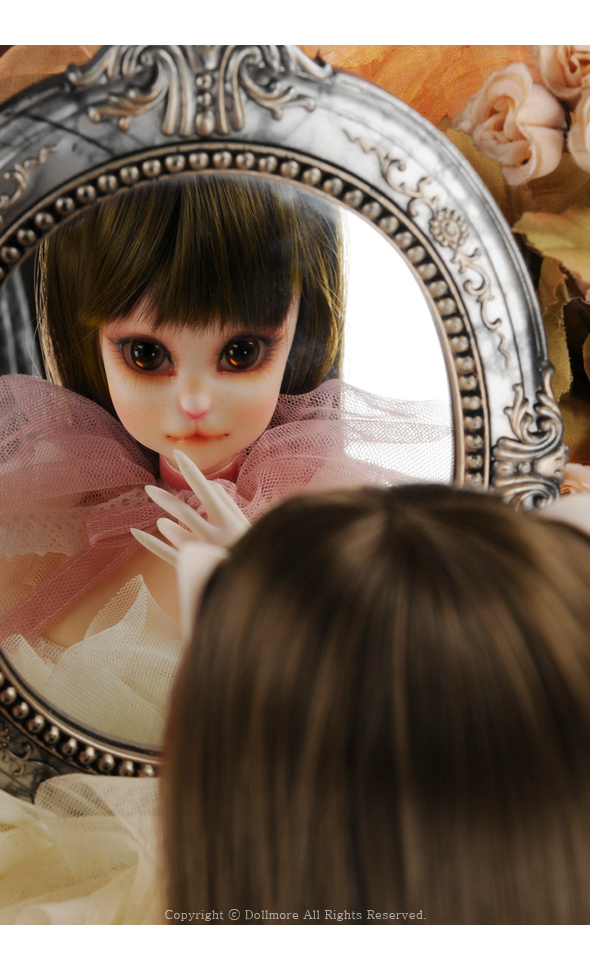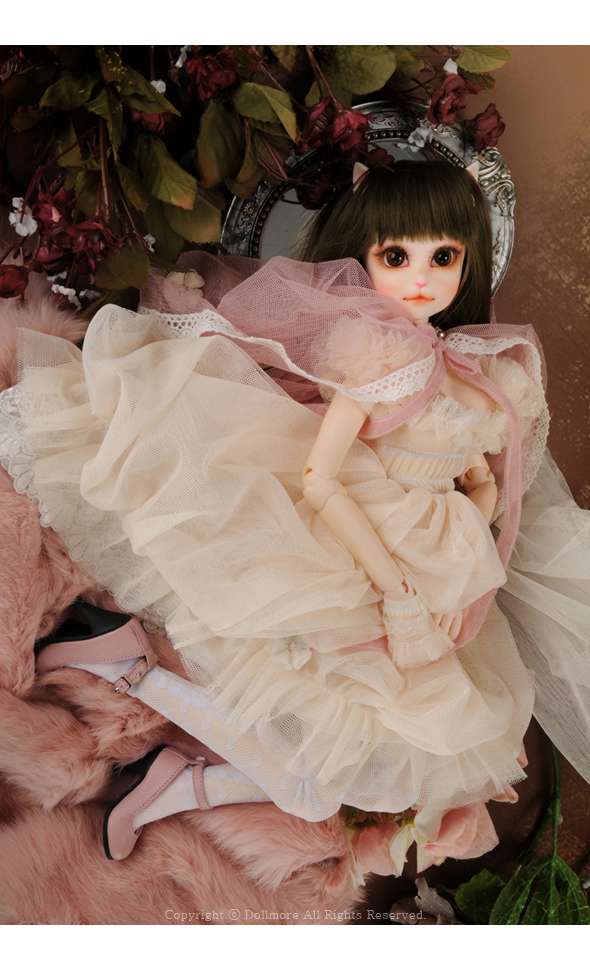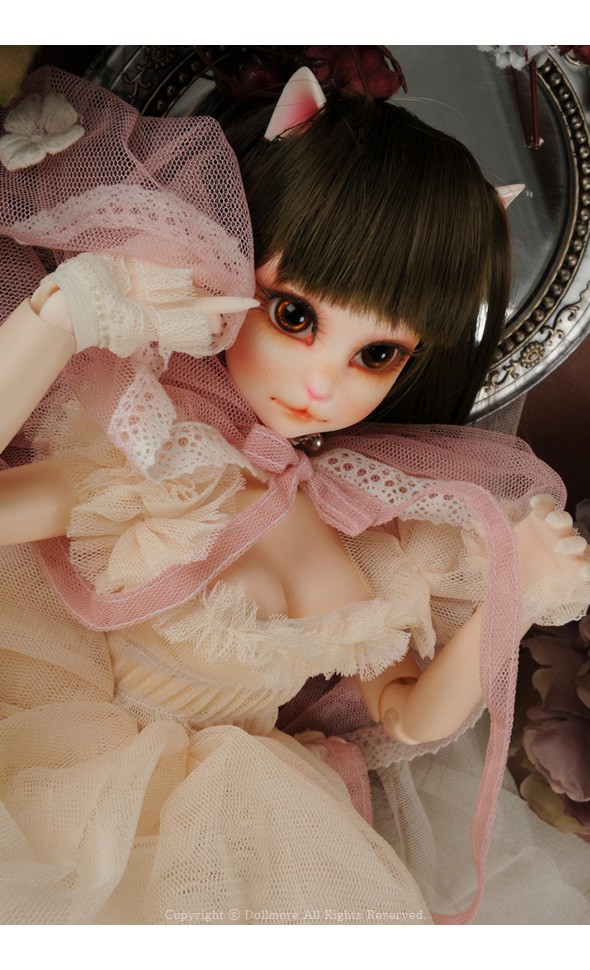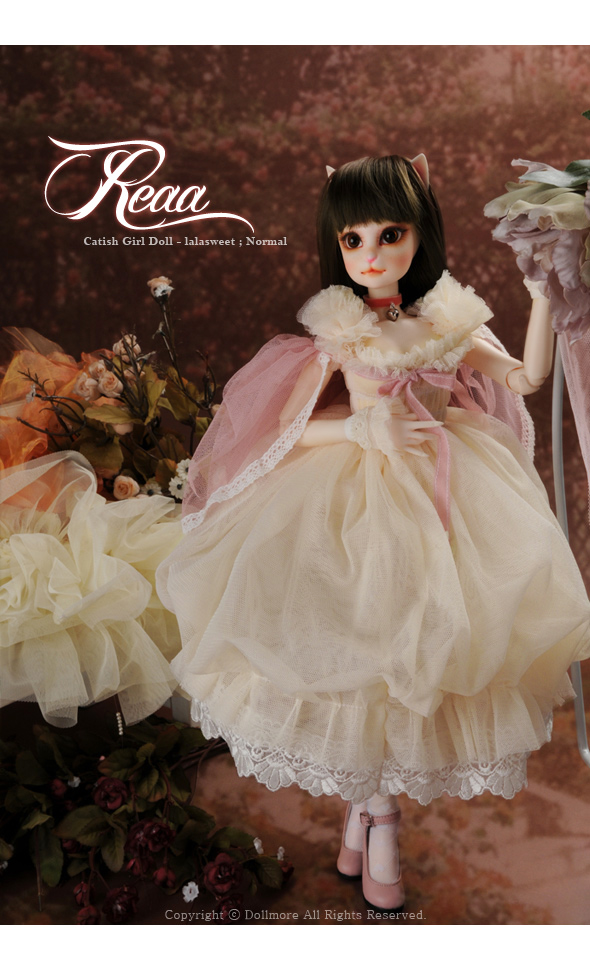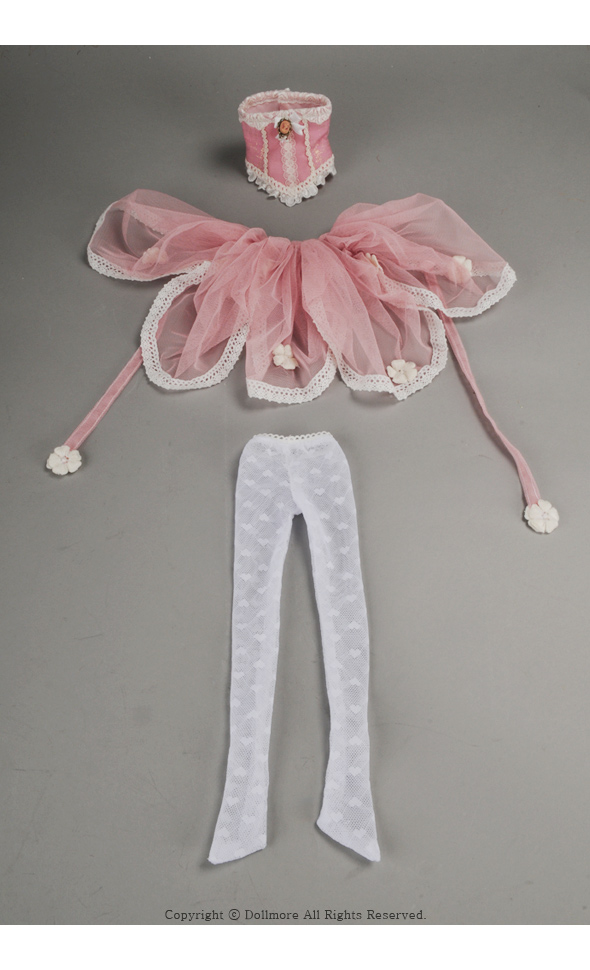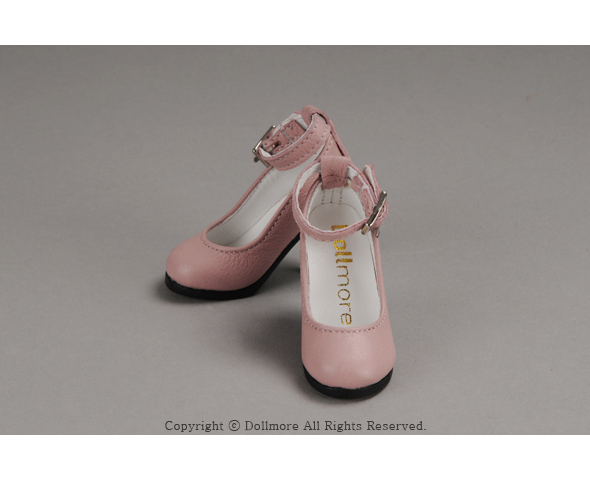 * As based on 'Production after receipt of order' system, your order can't be canceled and refunded, after paying.
* In general, it takes about 30 business days from the date of payment.
But the ship date may be a little more delayed on hand-made work. Seek your understanding.

Catish Girl Doll - Reaa Size
1. Tall : 44.5cm
2. Body length not include a head : 39.2cm
3. Length from hip to knee : 11.5cm
4. Length from knee to calf : 12cm
5. Circumference of neck : 6.1cm
6. Width of shoulders : 6cm
7. Circumference of chest : 19.8cm
8. Circumference of waist : 12.8cm
9. Circumference of hips : 19.5cm
10. Circumference of Wrist : 4.7cm
11. Length from shoulder to wrist includes a wrist ball : 13.5cm
12. Circumference of ankle : 6cm
13. Length from hip to Heel : 25cm
14. Length of Foot size : 5.8cm

* Compatible SIZE
- wig : 7-8 inches MSD sized wig (but It needs a separate custom work due to her ear part)
- shoes : MSD sized shoes
- clothes : MSD sized clothes

* Design registration No. 2006-50002
* Payment method
1. Paypal - Dollmore will send you an invoice via paypal.^^
2. Eximbay (direct credit card payment)
3. Bank transfer.
- Bank name: standard chartered bank korea limited
- Account: 431-20-243375
- Recipient: lee eun young)
- Bank tel: 82- 2- 521- 9252
- Bank address : standard chartered bank korea limited 1675-1
Seochodong Seochogu Seoul 137-070 Korea
Gyodaeyeok Br.
- SWT code : SCBLKRSE