* Special Limited Edition - LE5
* Lusion Doll - Pink Ballerina Shoes ; Alice - LE5

Do you know my white goose?
White goose kept pinpricking my right side yestoday
but i cannot find my white goose today
I am very worry about my goose because i cannot see it now.
White goose was singing a song for me at the top of it's tone yestoday
to give me happiness~
It is very loudly but i never hate it's song~
Does my white goose fly away after changing to swan?
I wonder that my white goose may be a white swan.
I turn round and round very slowly like the doll in the jewel box
The lake in front of my house is frozen hard all over.
I hope echo of my light gesture touch the goose
and white goose comes back to meet me.
I am sick for my goose~

Alice who lives in a lakeside white castle in the deep woods
is a scoceress girl~
She talks with friends in the woods using mystic magic.
Please make friend with dahlia and guide to the home for dahlia.
We hope you give walm welcome for this beautiful alice~

* Included: Normal body and head(make up), eyes, wig, clothes set, shoes, 2 cushions, warranty
* Clothes set: dress, arm decoration, hair decoration, stockings
* Eyes : 30mm Glass Eye (Blue) - A (ships in random condition)
* Wig : (13-14) Forest Sobazu Wig (Coral)
* Shoes : Lusion Doll Shoes - Chaco Toe Shoes (Pink)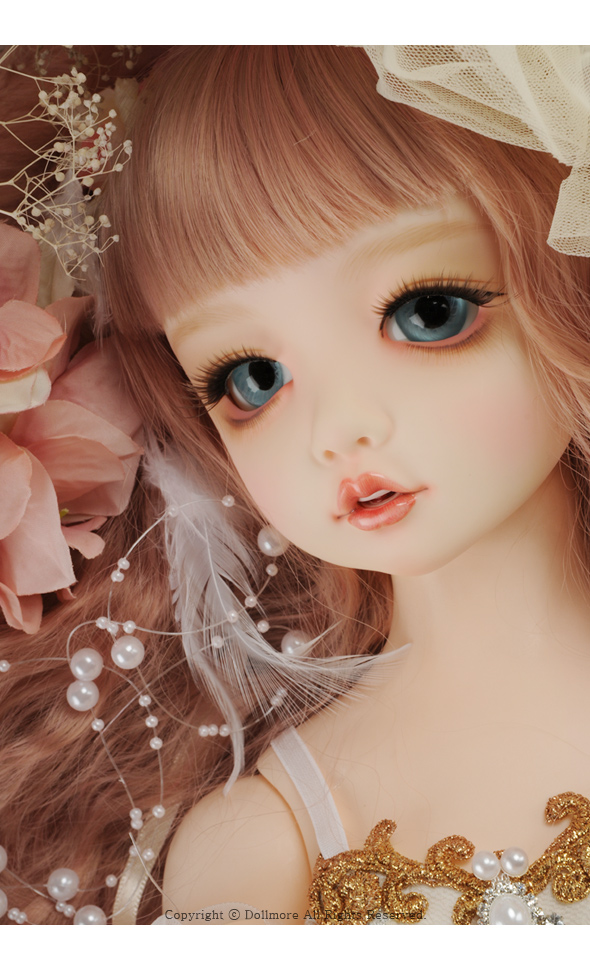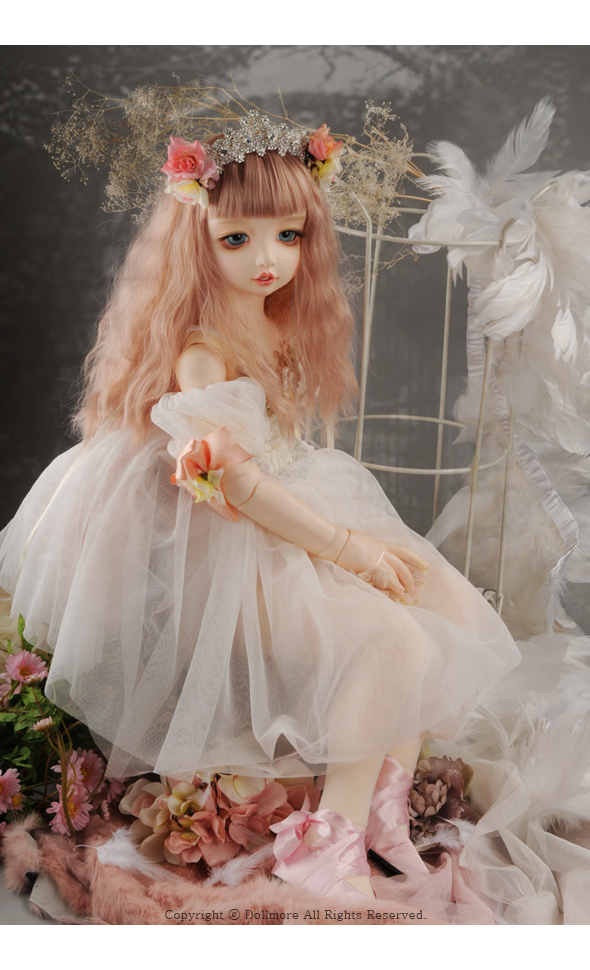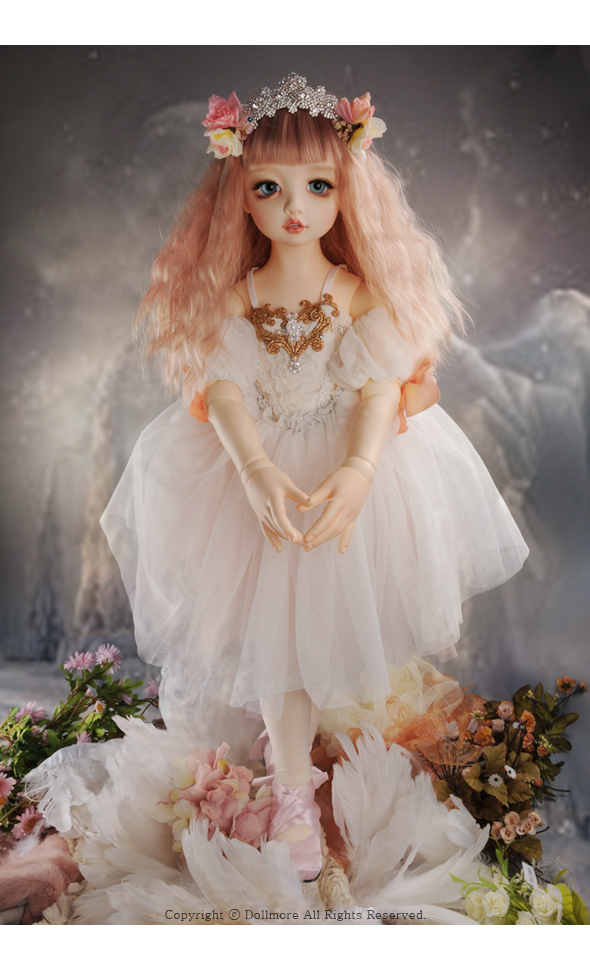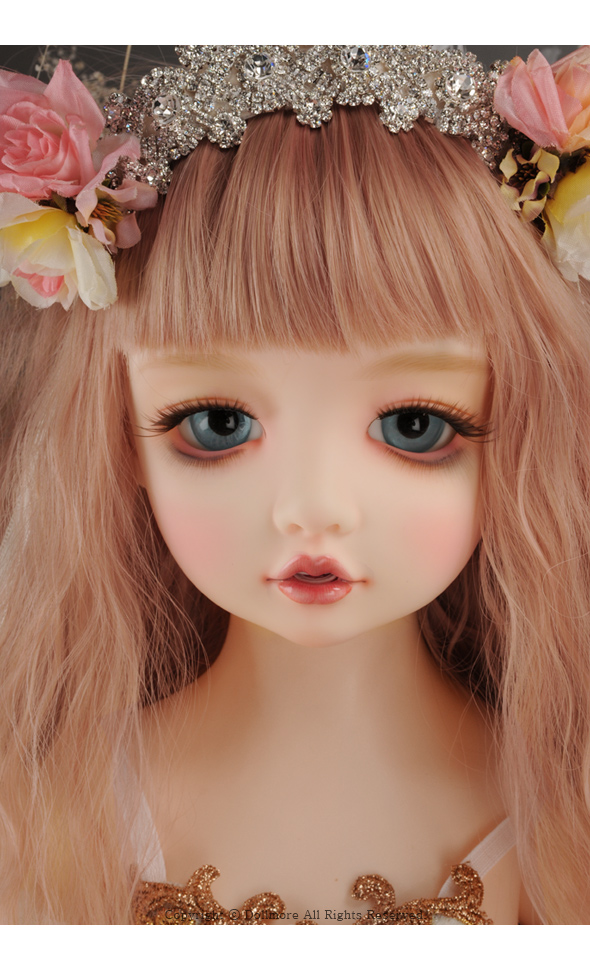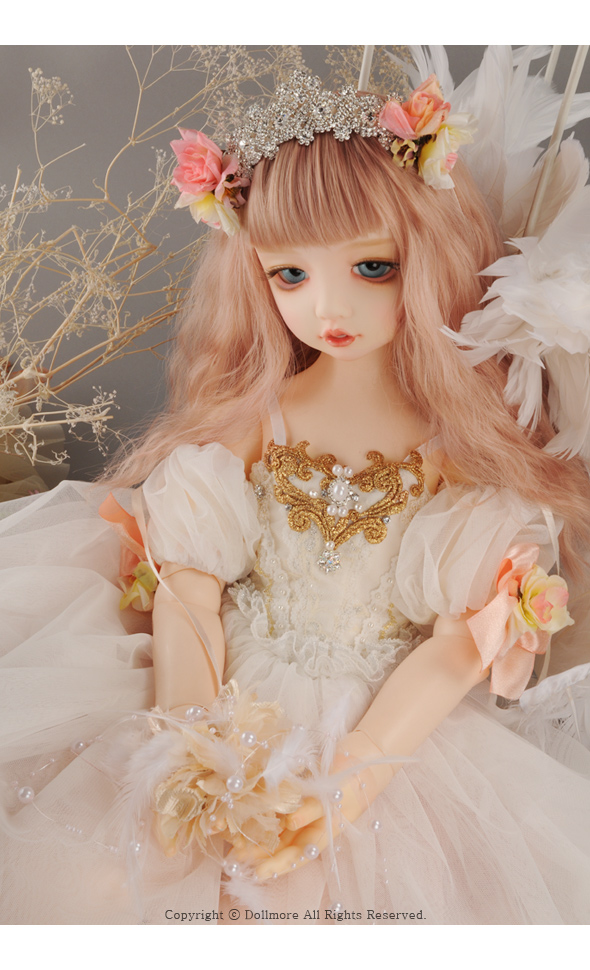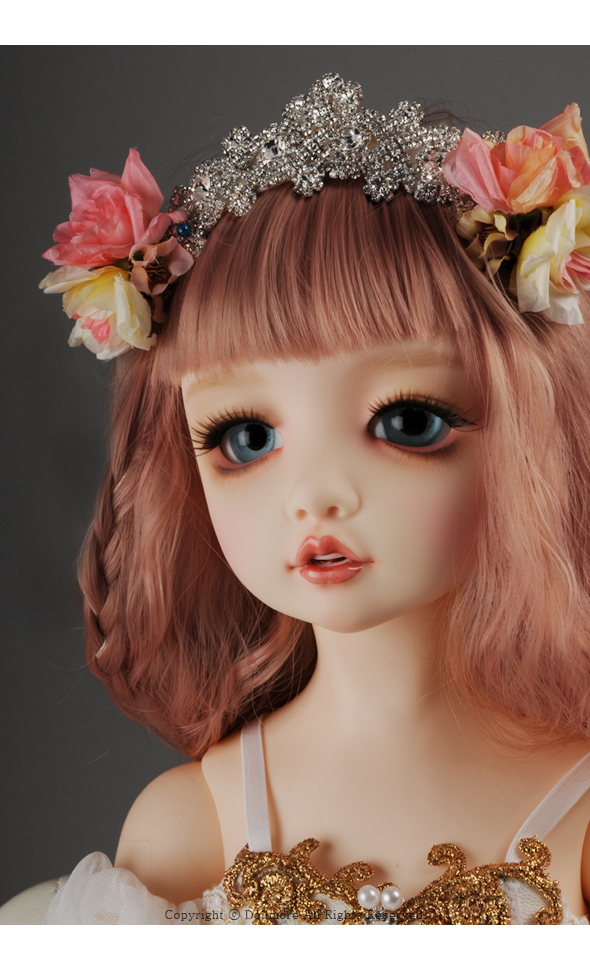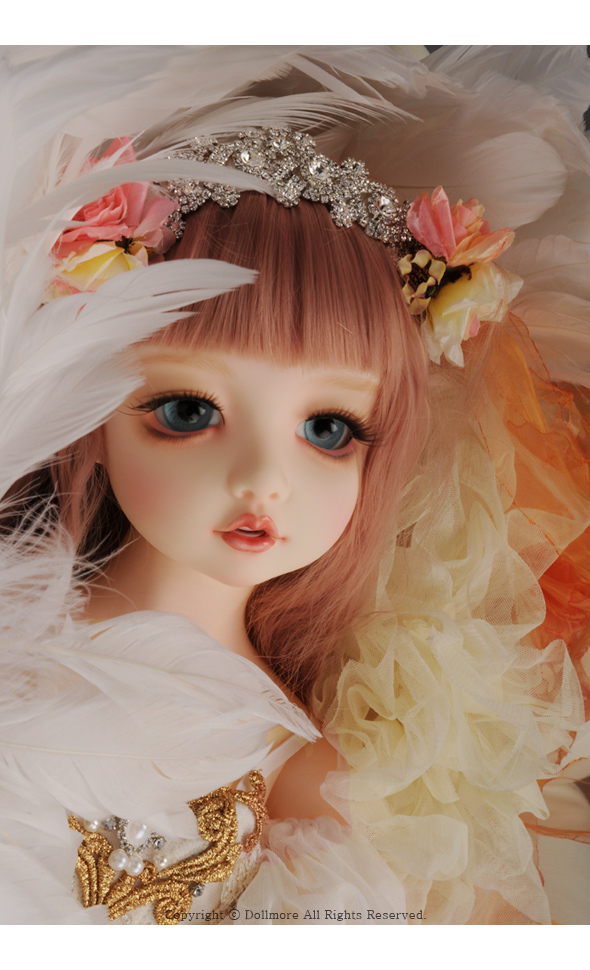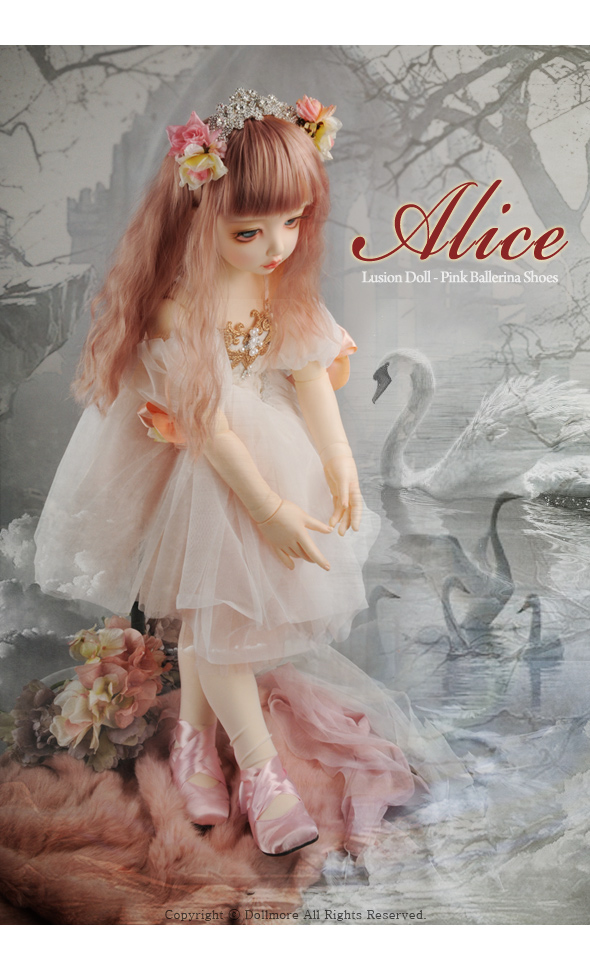 * Lusion Doll - Dahlia Size
1. Tall : 79cm
2. Body length not include a head : 70cm
3. Length from hip to knee : 20cm
4. Length from knee to calf : 18cm
5. Circumference of neck : 16.5cm
6. Width of shoulders : 14cm
7. Circumference of chest : 34cm
8. Circumference of waist : 27cm
9. Circumference of hips : 40cm
10. Circumference of Wrist : 12cm
11. Length from shoulder to wrist include a wrist ball : 24cm
12. Circumference of ankle : 14.5cm
13. Length from hip to Heel : 40.5cm
14. Length of Foot size : 13cm
* For information about order and shipping
- As based on 'Production after order' system, your order can't be canceled, after paying.
- The shipping date may be delayed a little more on hand-made work. Seek your understanding.
- In general, It takes 30 business days or more to process.
* Design& sculpted by St.Cura
* Costume Design : Ajumapama
* Design registration No. 2006-50002


* Payment method
1. Paypal - Dollmore will send you a invoice via paypal.^^
2. Paygate (direct credit card payment)
3. Bank transfer.
- Bank name: standard chartered bank korea limited
- Account: 431-20-243375
- Recipient: lee eun young)
- Bank tel: 82- 2- 521- 9252 82- 2- 521- 9252
- Bank address : standard chartered bank korea limited 1675-1
Seochodong Seochogu Seoul 137-070 Korea
Gyodaeyeok Br.
- SWT code : SCBLKRSE