* Fashion Doll - Loreley Tattoo : Misia - LE15
* Special Limited Edition- LE 15

New Misia comes back with new Loreley legend
Her body will show beautiful magical powers of song under the red sky
Song of sea fragrance steals your soul

The theme of a doll is mermaid and mystic of the sea
She has very rapture color and elaborate tattoo
which is carved by hands very carefully~
She is really beautiful doll to show fatal charming.
She is the queen of the super model who has a 8 life sized body
Her glamorous and slenderness body line makes fantastic image
and misia can make various pose because she has a good ball joints.
Misia is really beautifl model with great face line. :D

* Included: Head& Body( make up & assembled body), glass eyes(6 mm, color random), 4-5 inch wig(random color),
default dress, sandal, box, 2 cushions, warranty

* Notice:
1. It includes finger manicure and toe pedicure
2. She ship together with flat feet and heel feet
* Style Tip in the photo
- Eyes : 6mm Oval Flat Real Glass Eyes (Cobalt)
- Wig : (4-5) Extremely Long Sauvage (Red Brown)
- Shoes : Fashion doll Size - Basic String Sandal (Black)
* We add styling for the wig in the photo.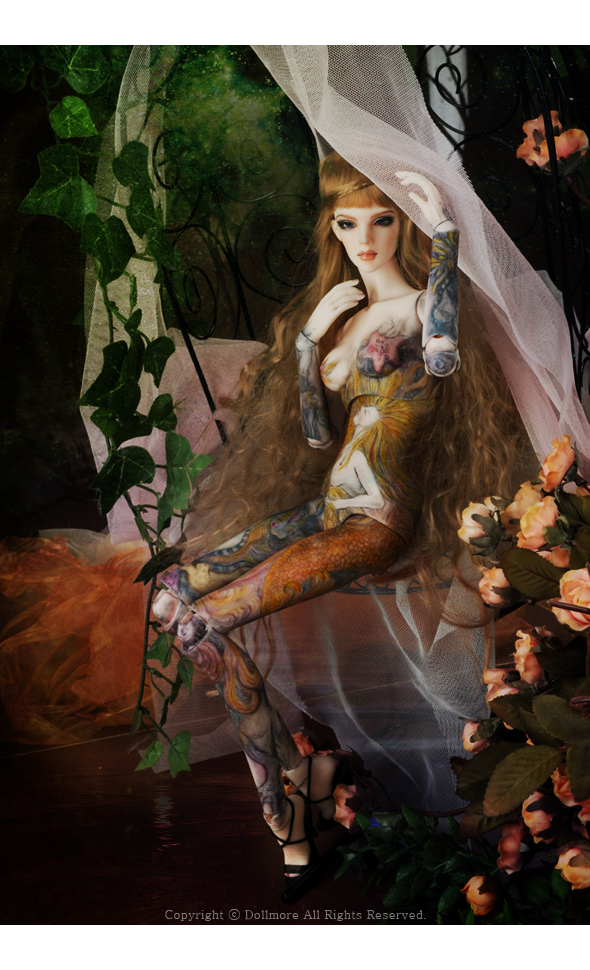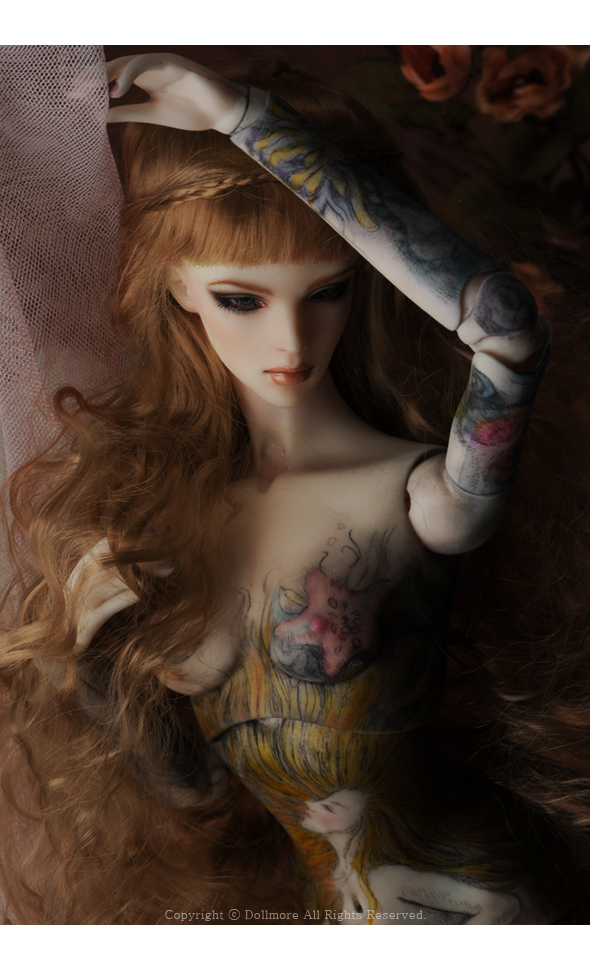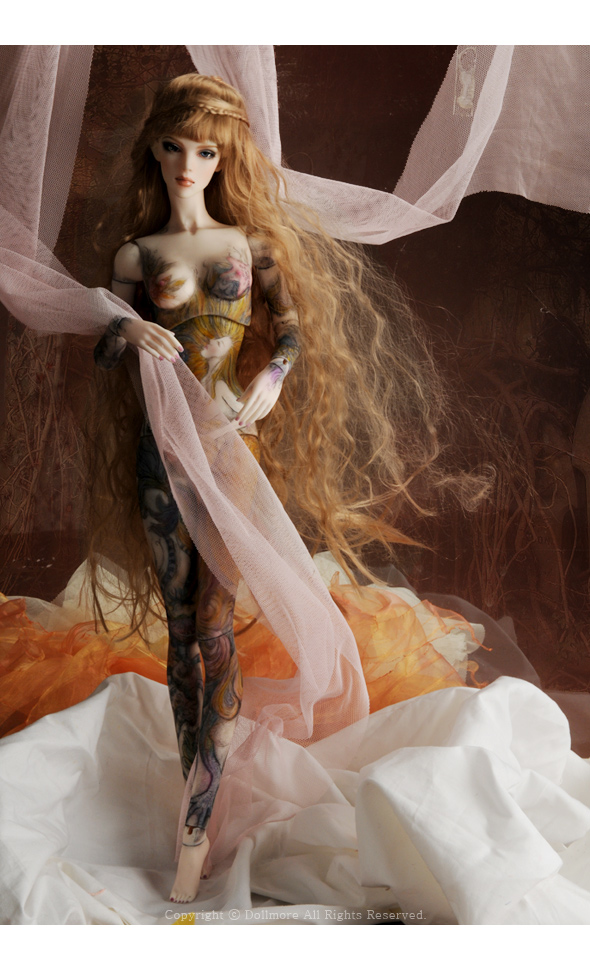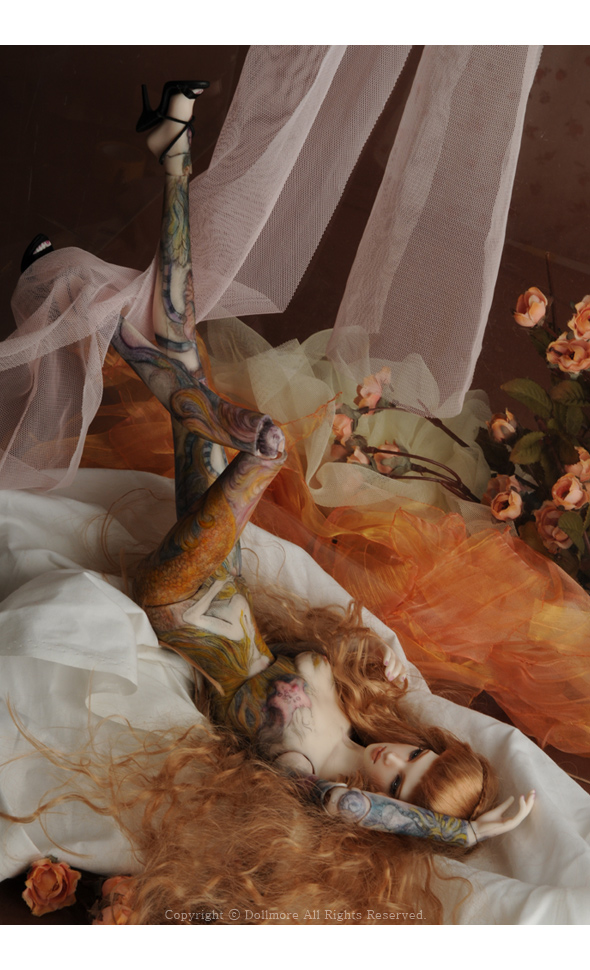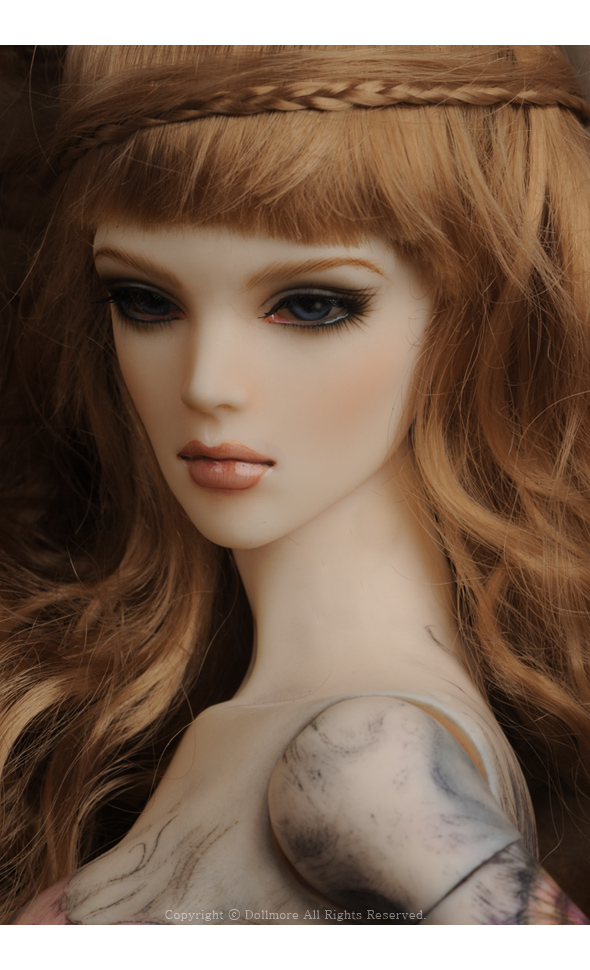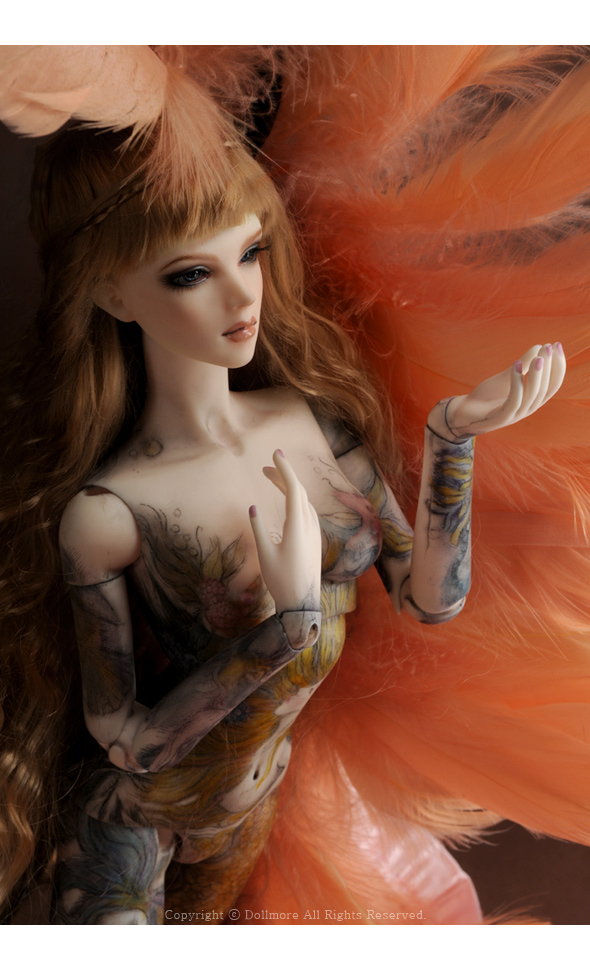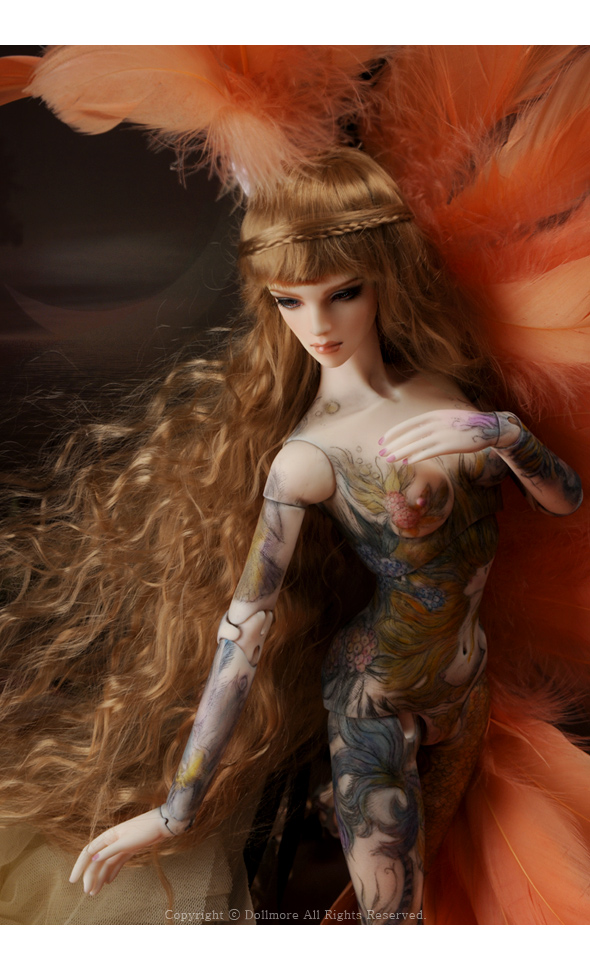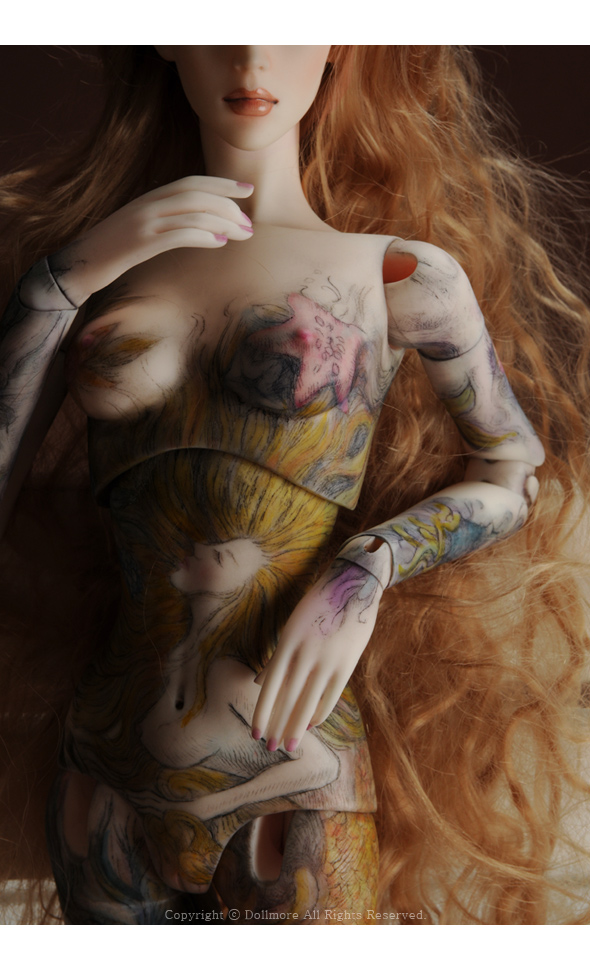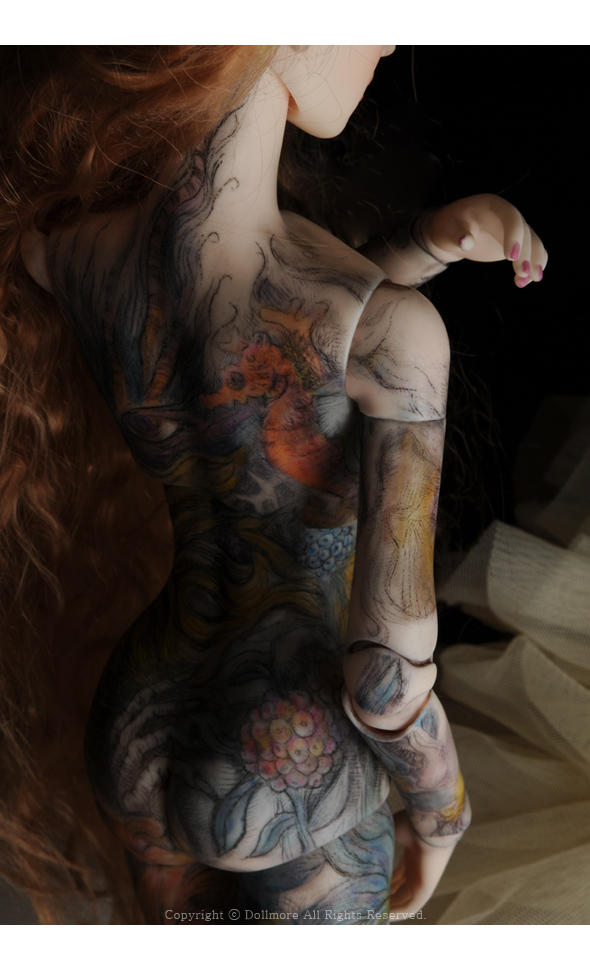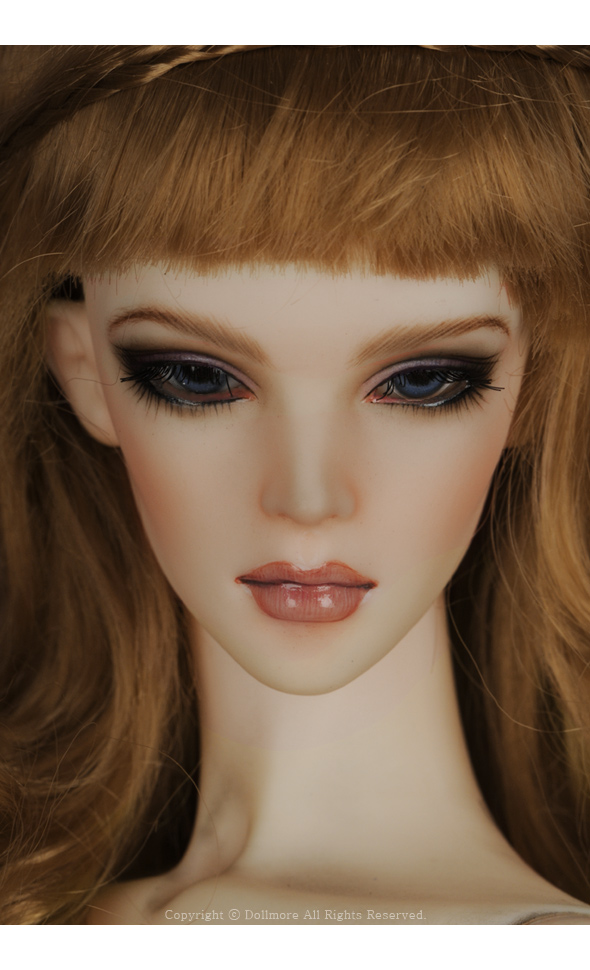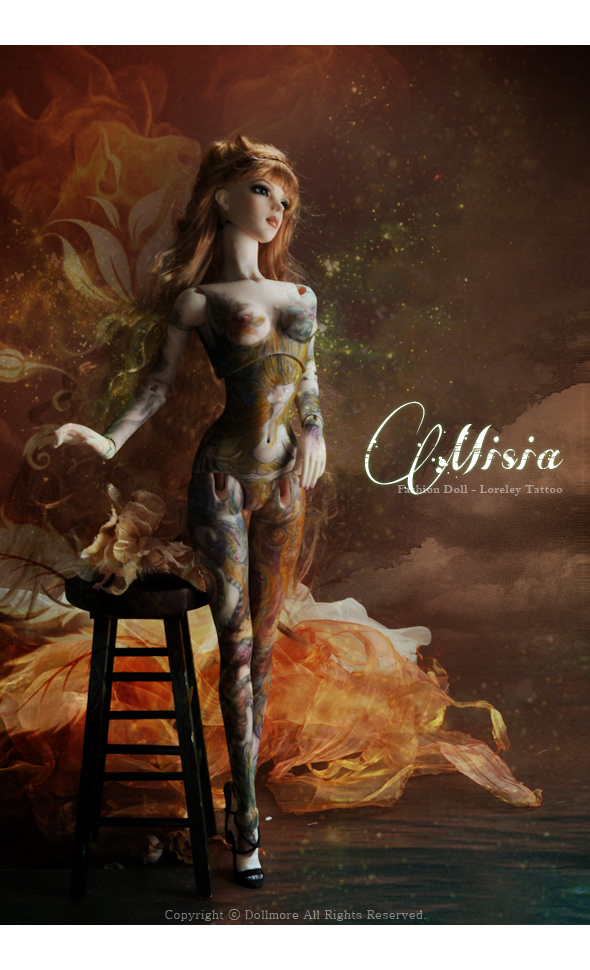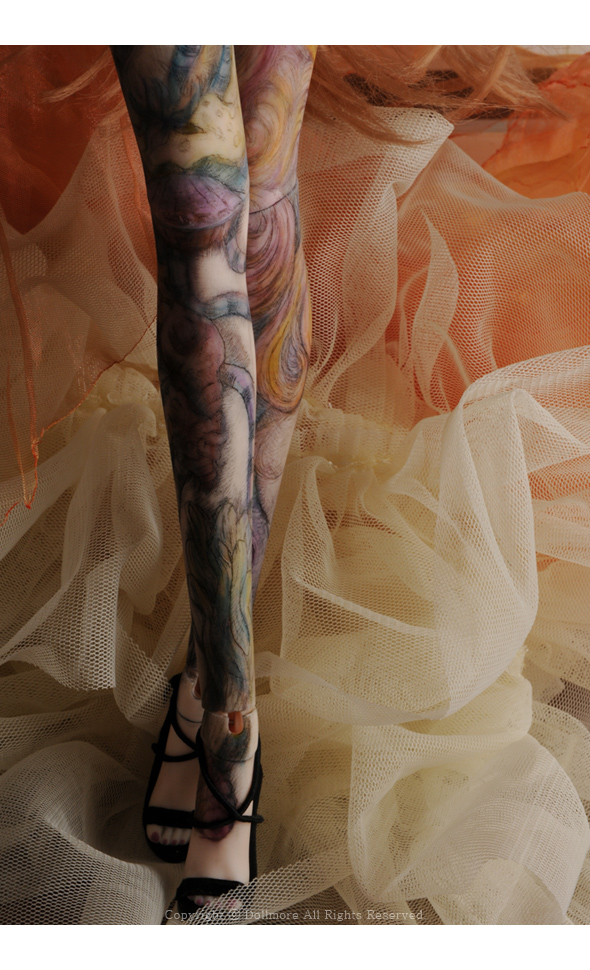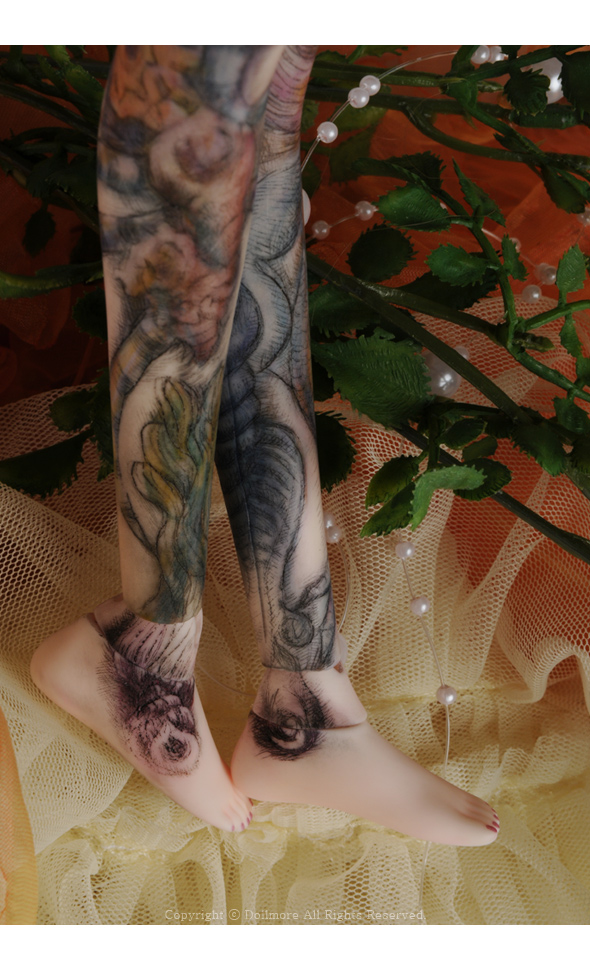 * The hand-work tattoo painting may be slightly different in colors.

* Some abrasion and peeling paint on joints may be caused,
as changing the poses in various ways due to the nature of ball jointed dolls.

* For information about order and shipping
- As based on 'Production after order' system, your order can't be canceled or refunded, after paying.
- The shipping date may be delayed a little more on hand-made work. Seek your understanding.
- In general, It takes 30 business days before shipping according to order quantity.

* Fashion Doll - Loreley Tattoo : Misia Size
- Tall : 42cm
- Circumference of the head : 12.9cm
- Circumference of the neck : 6.5cm
- Circumference of the chest : 18cm
- Width of the shoulders : 9cm
- Circumference of the hips : 17cm
- Circumference of the waist : 11cm
- Foot size : 4cm
- Eye size : 6mm (Diameter)

* Compatible Clothes SIZE : Tyler/Sydney clothes, FRANKLINMINT Elizabeth Taylor/Viain clothes
* Payment method
1. Paypal - Dollmore will send you a invoice via paypal.^^
2. Paygate (direct credit card payment)
3. Bank transfer.
- Bank name: standard chartered bank korea limited
- Account: 431-20-243375
- Recipient: lee eun young)
- Bank tel: 82- 2- 521- 9252 82- 2- 521- 9252
- Bank address : standard chartered bank korea limited 1675-1
Seochodong Seochogu Seoul 137-070 Korea
Gyodaeyeok Br.
- SWT code : SCBLKRSE

* Design registration No. 2006-50002