* Trinity Doll - Blue Voler ; Elysia - LE10
* Special Limited Edition - LE10

The voice of the moment has been glitterred blue color
I feel that many color dancing and mixing together and it seems steaming air rising from the floor
I calm down and pour blue wine to transparent glass
Drops of wine is flying after dashing to the wine glass
A blue color butter sit down which looks like very tired
and it disappear from this place and i cannot feel time and space again here
Silence but little rest in a condition of clouded consciousness
Very sorrow and the final rest for me in this world~
* Included: Normal body and normal opening eyes head( make up, no body blushing), eyes(28mm glass eyes), wig, clothes set, shoes, 2 cushions, warranty, carrage bag
* Clothes set: Dress, correst, apron, stocking, neck choker, head dress. wrist accessory
* Eyes: D - Basic 26mm Glass Eye (HA12)
* Wig: (13-14) Forest Sobazu Wig (Coral)
* Shoes : Trinity Doll - Basic Meryjane Shoes (Enamel Black)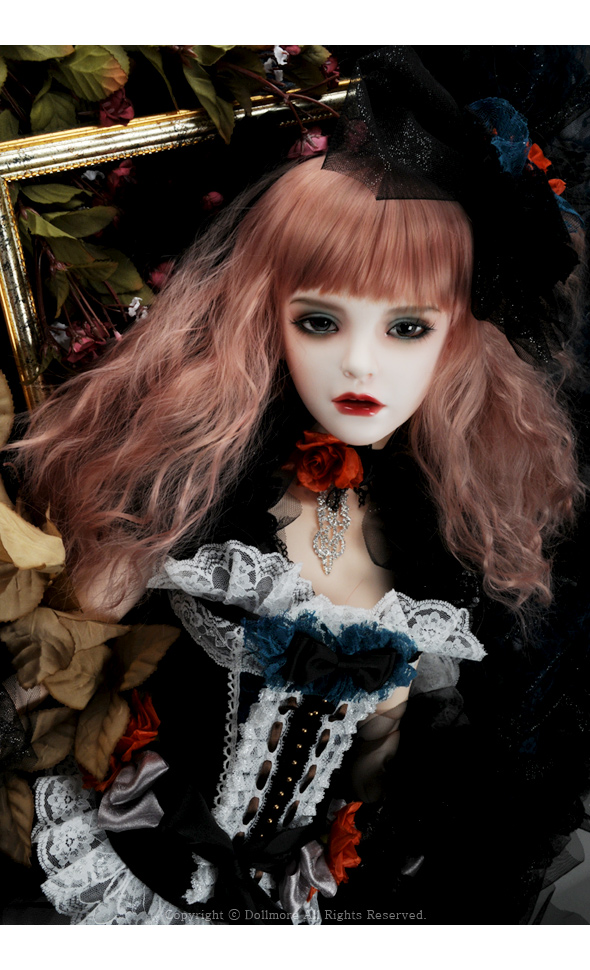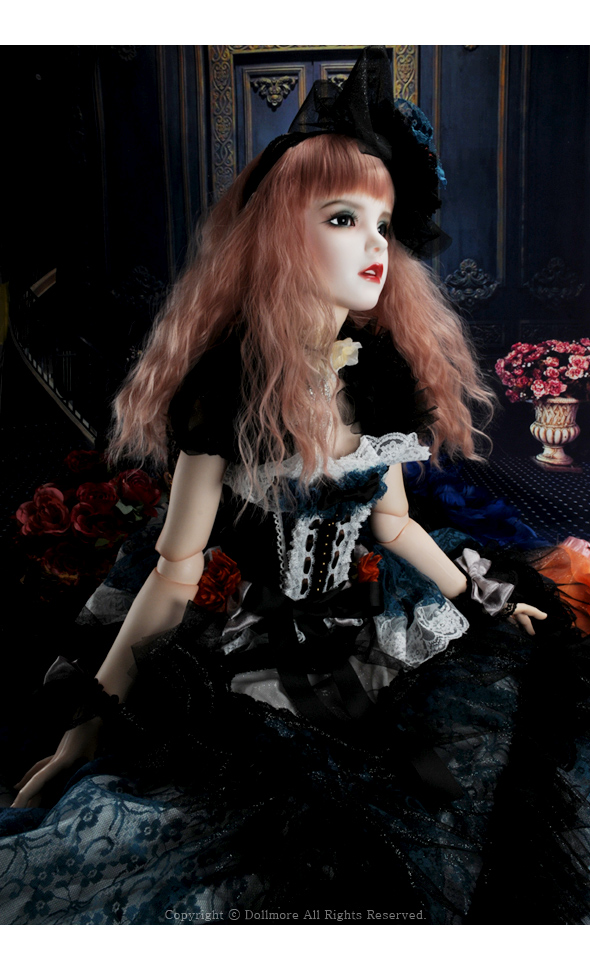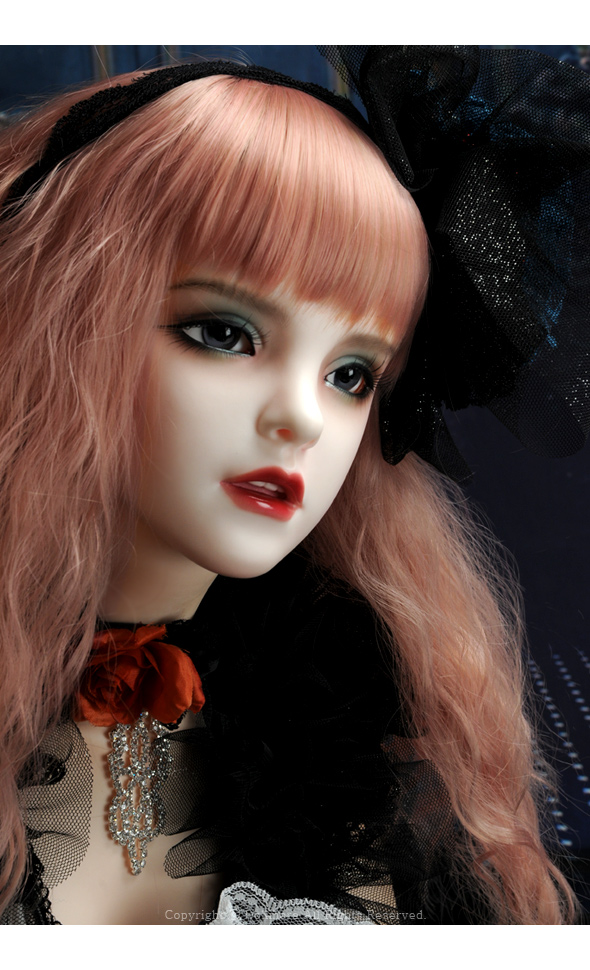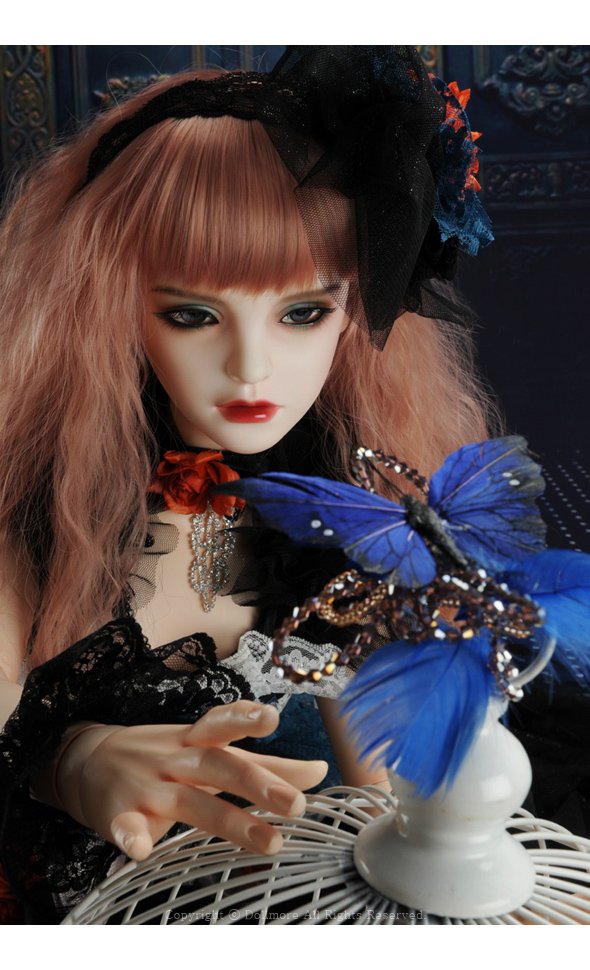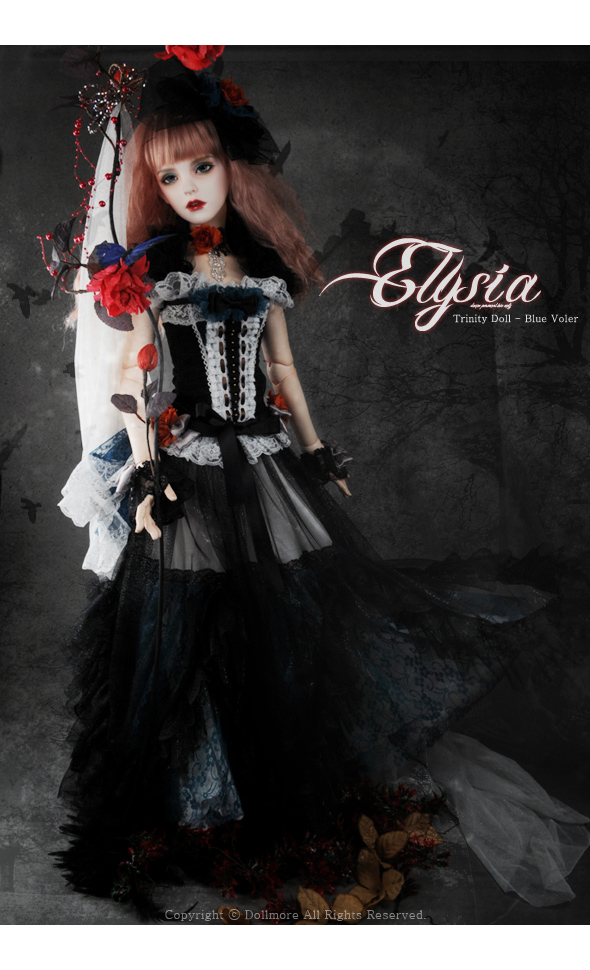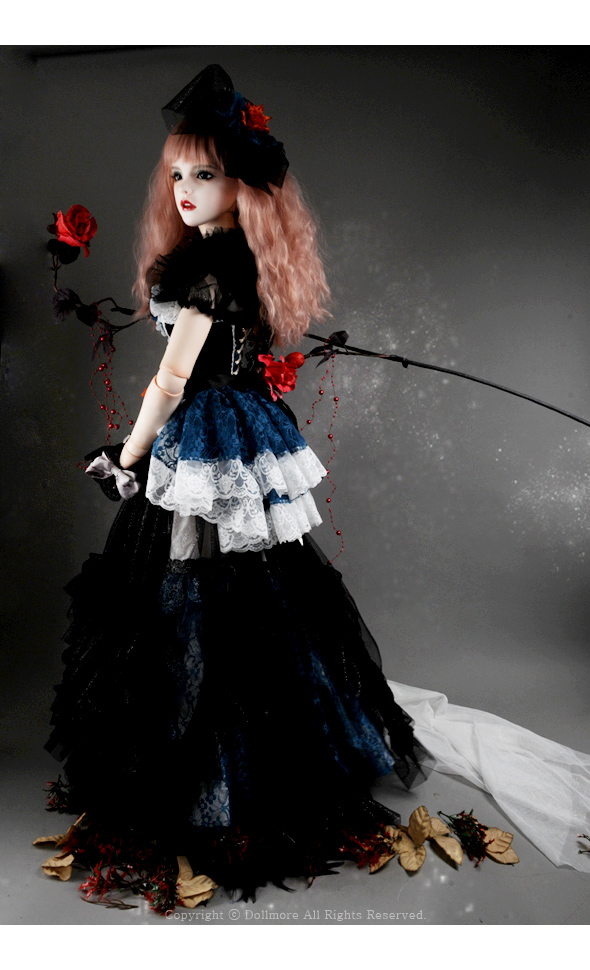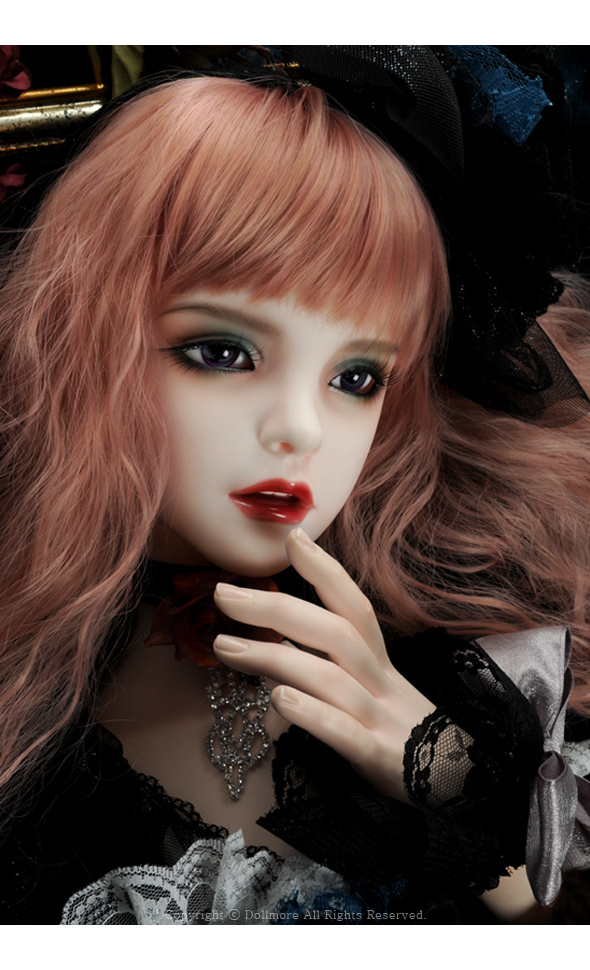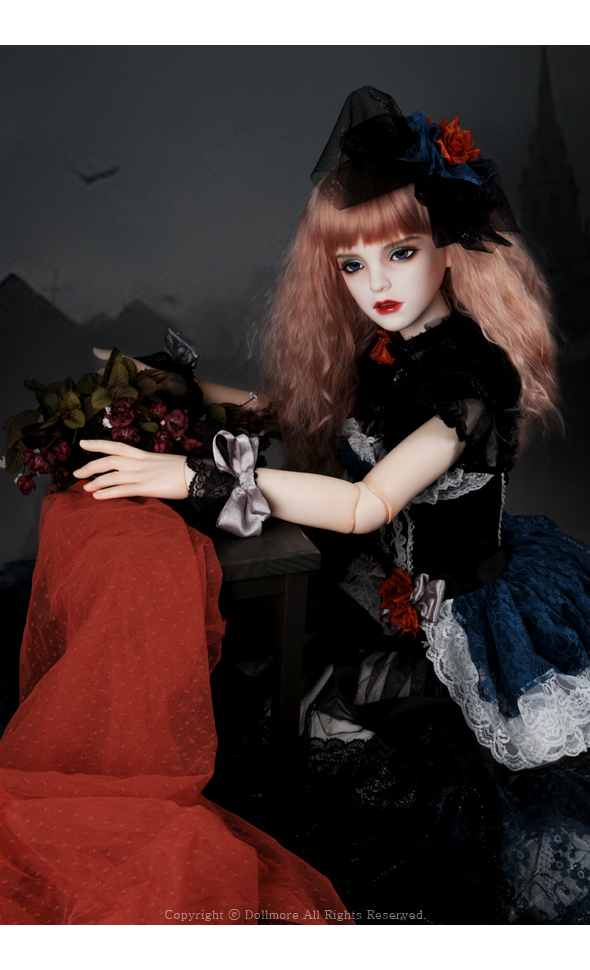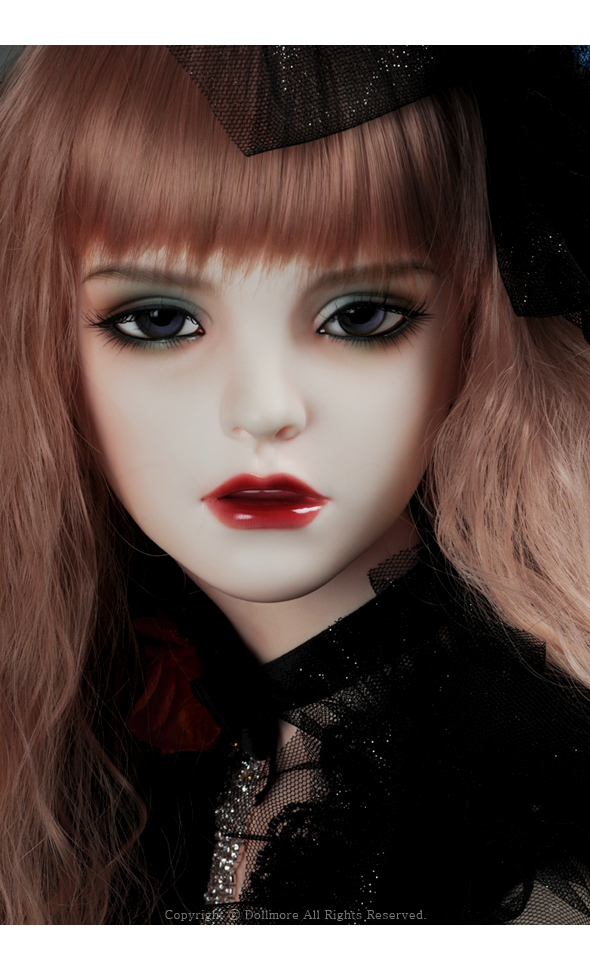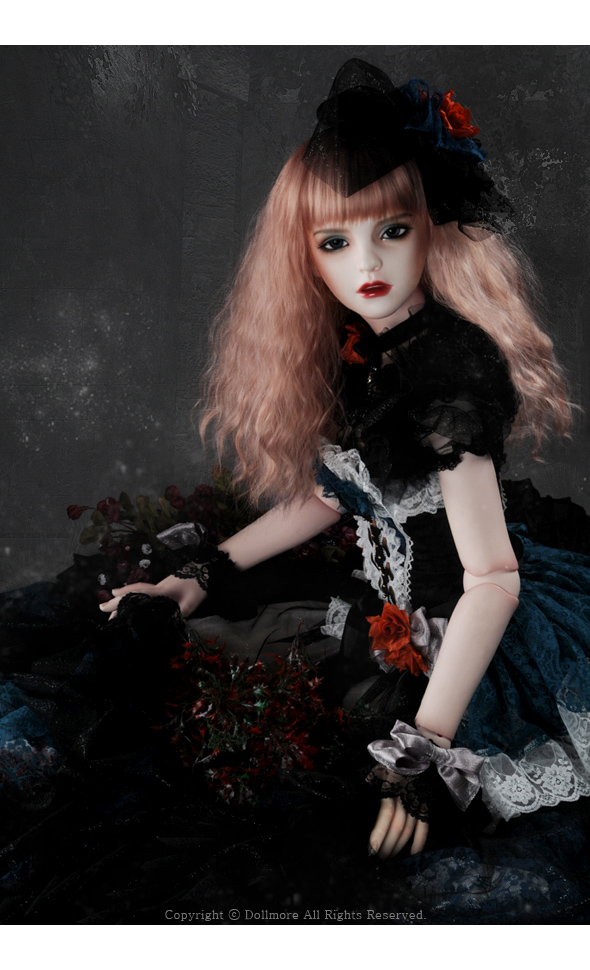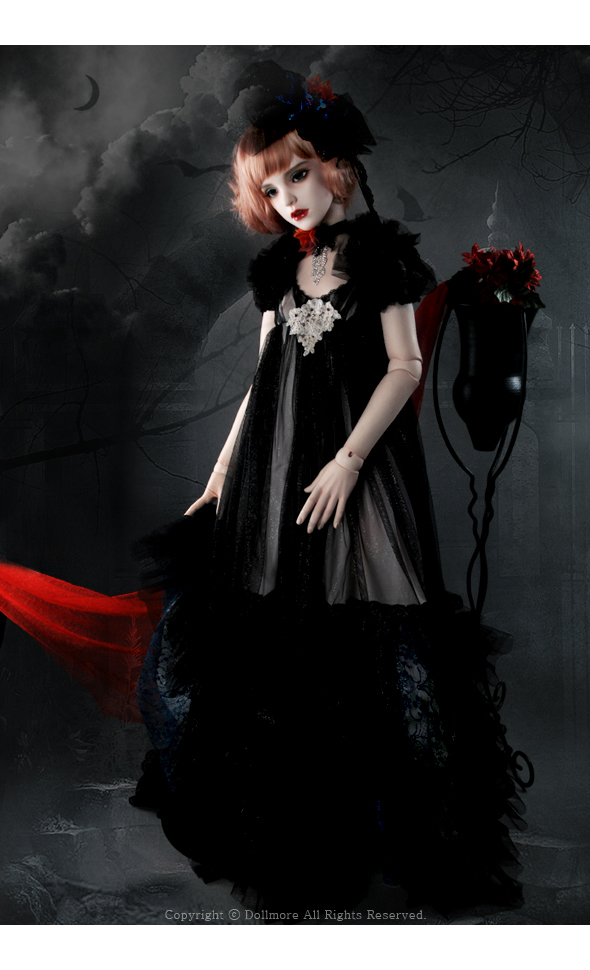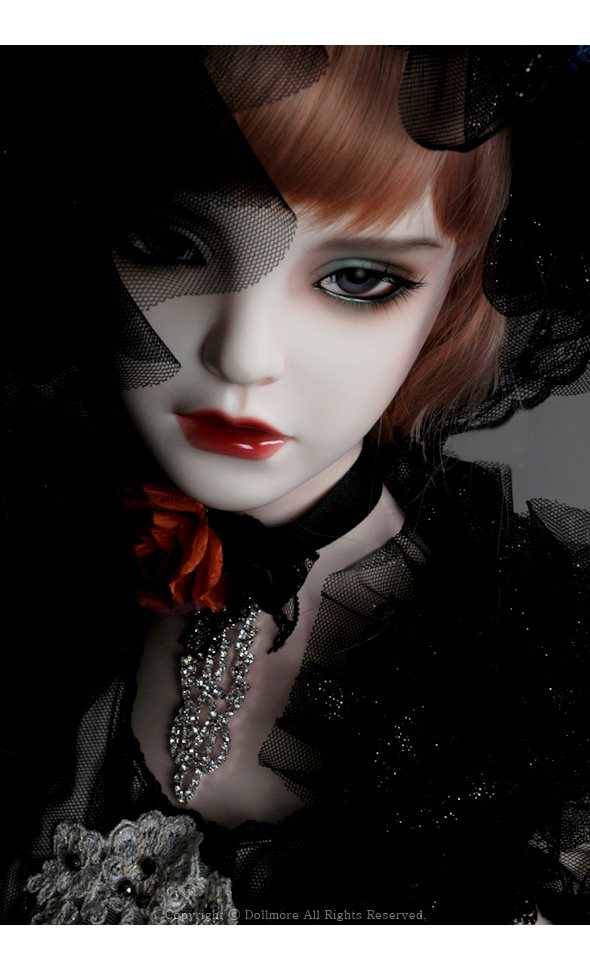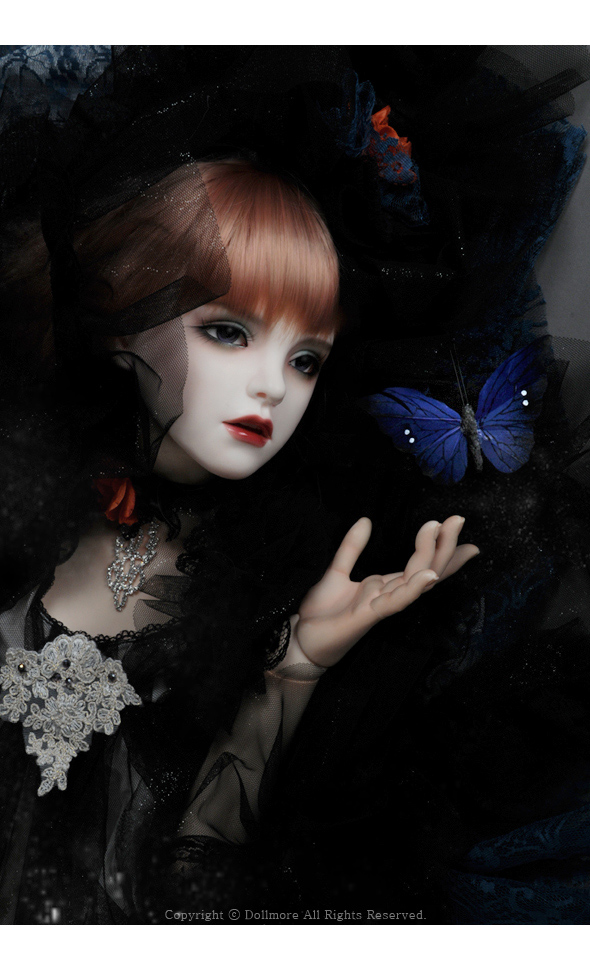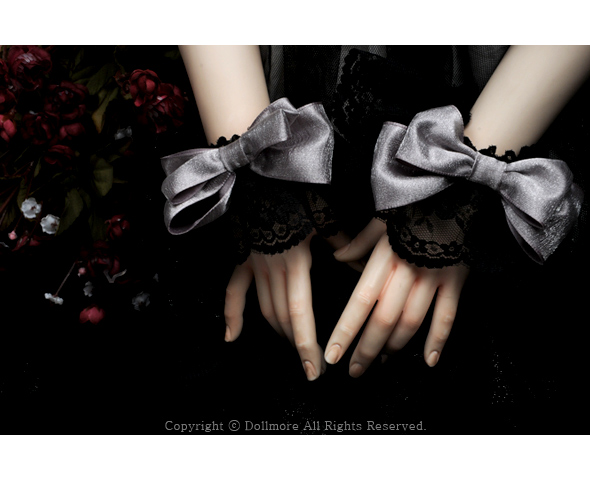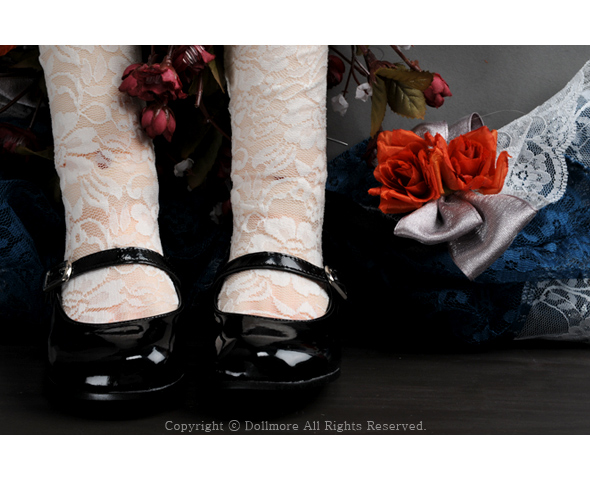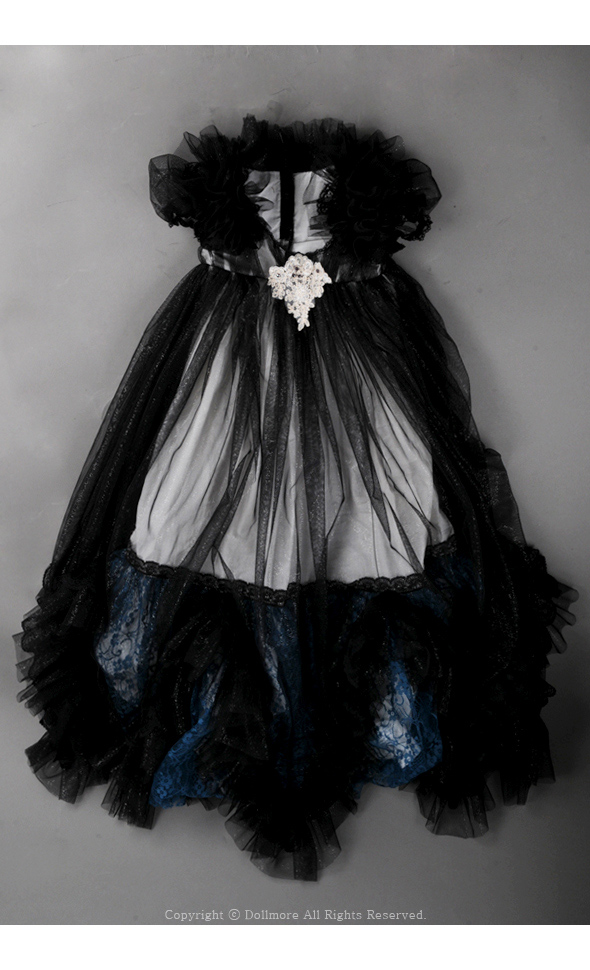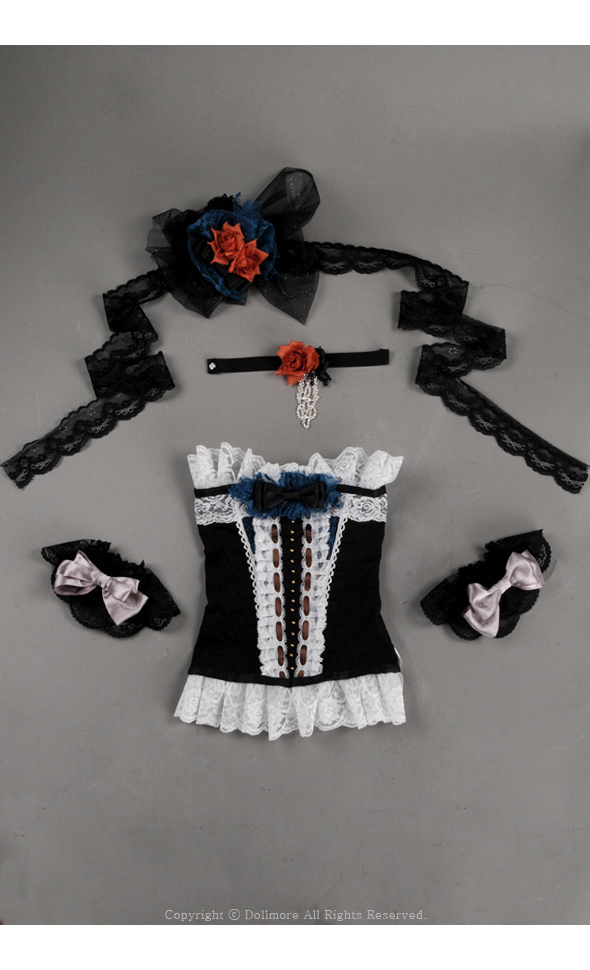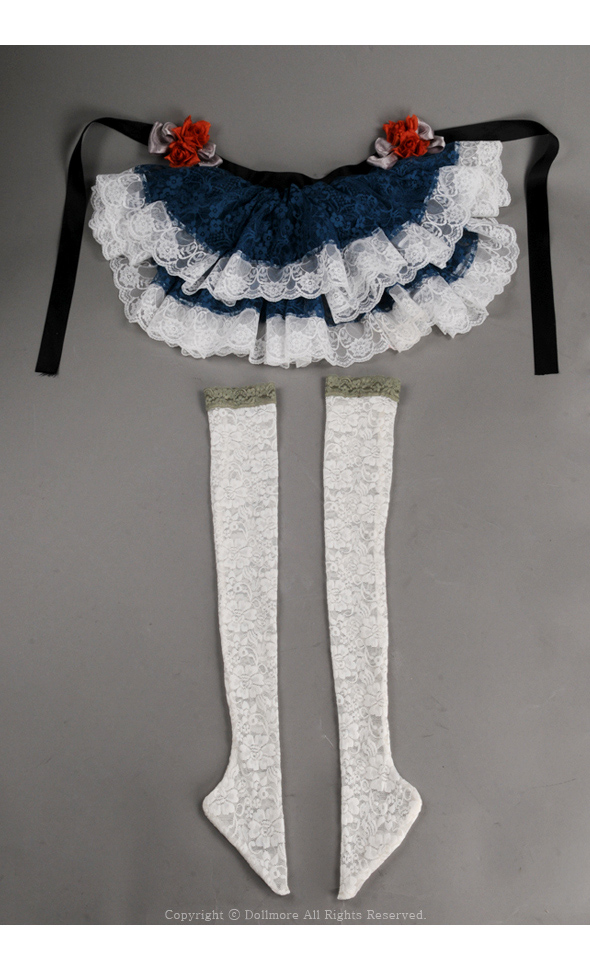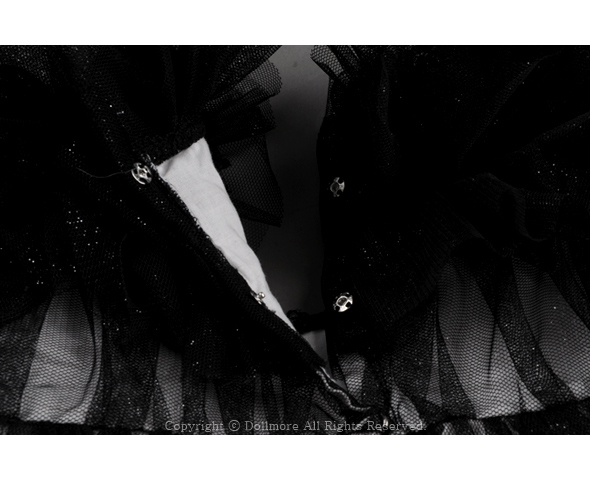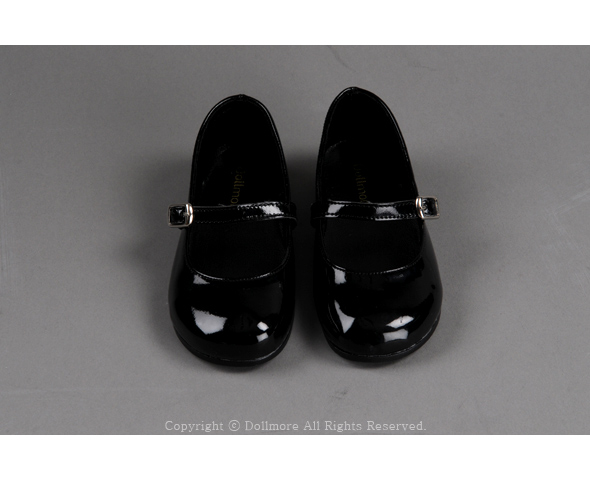 * Trinity Doll Size
1. Tall : 105cm
2. Body length not include a head : 92cm
3. Length from hip to knee : 25cm
4. Length from knee to calf : 24cm
5. Circumference of neck : 16cm
6. Width of shoulders : 14cm
7. Circumference of chest : 42.5cm
8. Circumference of waist : 31.5cm
9. Circumference of hips : 46cm
10. Circumference of Wrist : 11cm
11. Length from shoulder to wrist include a weist ball : 30.5cm
12. Circumference of ankle : 13cm
13. Length from hip to Heel : 54cm
14. Length of Foot size : 12.5cm
15. Circumference of calf : 21cm
15. Weight : 7.15kg

* For information about order and shipping
- As based on 'Production after order' system, your order can't be canceled, after paying.
- The shipping date may be delayed a little more on hand-made work. Seek your understanding.
- In general, It takes about a month before shipping according to order quantity.
* Notice
We do not accept custom make up and body blushing for any Trinity doll in our website, seeking your understanding~
* Payment method
1. Paypal - Dollmore will send you a invoice via paypal. (help@dollmore.net/necking@dollmore.com)
2. Eximbay (direct credit card payment)
3. Bank transfer.
- Bank name: Korea first Bank
- Account: 431-20-243375
- Recipient: lee eun young)
- Bank tel: 82- 2- 521- 9252
- Bank address : KOREA FIRST BANK 1675-1
Seochodong Seochogu Seoul 137-070 Korea
Gyodaeyeok Br.
- SWT code : SCBLKRSE

* 'Design& sculpted by St.Cura'
* Design registration No. 2006-50002
* Costume Design : Ajumapama

* Layaway Terms
You may complete your order with a memo of your preferred layaway terms in your order page without payment.
Then we will send monthly invoice for you based on your layaway terms.
You may remind us to send monthly paypal invoice when you are ready to pay for your next payment.:))
In the case of doll, you can't cancel your order. Also, the initial deposit is not refundable.
Therefore, please consider very carefully before deciding to buy.
Max layaway terms for Trinity doll is 12 months.