* Special Limited Edition - LE44
* Dollpire Kid Girl - Ice Glass Side ; White Grammy - LE44
I feel so cold and lonely as it is hard to close to you because of thick glass side
that is strong enough to be smashed by my tender hands.
However, my longing for you cannot be stopped by such fragile glass even this glass make your figure indistinct.
Love always proved difficult, for my heart was often dispirited when i saw your empty eyes~

Whatever i want to break the glass between with us, l also understand, our love will be
end like a smashed glass if it happens.
There is no ideal except that you open your mind to me.
Are you happy? Are you sad?
My sorrows goes on, but you never understand it and still stand behind the glass wall.
Good Bye~
It is disturbing to think that i split with you, however, your happiness is turned into the main role in my life.
That is the only reason let you go.
My sad tears kept streaming down~
Included: White Grammy Head including make-up, Kid Dollmore Doll body + vampire hands
Glass Eyes(Color random), Wig, night clothes,box, 2 cushions, COA

* Dollpire - Ice Glass Side ; White Grammy , Style Tip in the photos
*Clothes Set: One piece, neck accessory
*Eye: D - Basic 14mm Glass Eye (HA24)
*Wig: (7-8) RRG Sobazu Wig (L.Blond)
* Shoes of the photo will not ship together.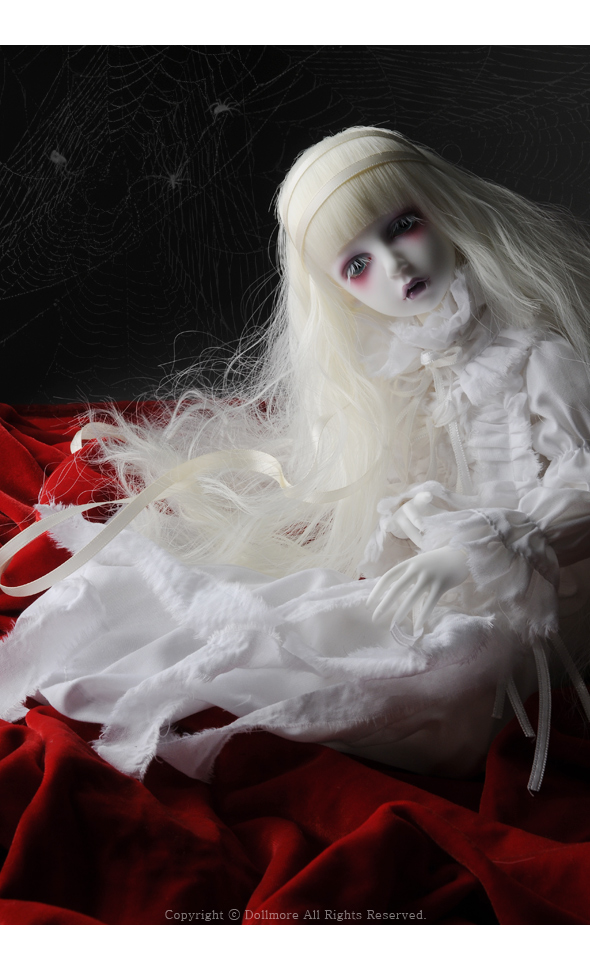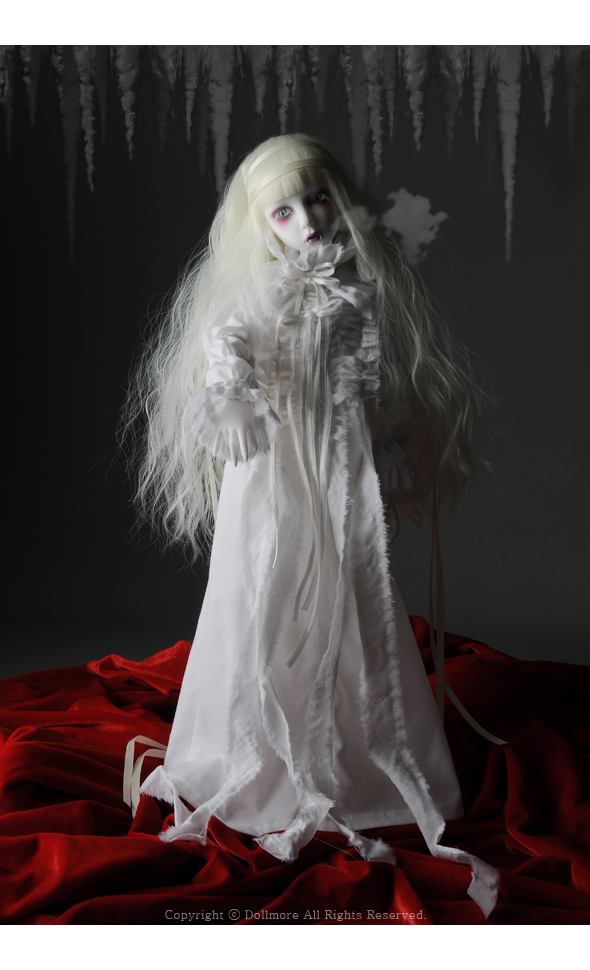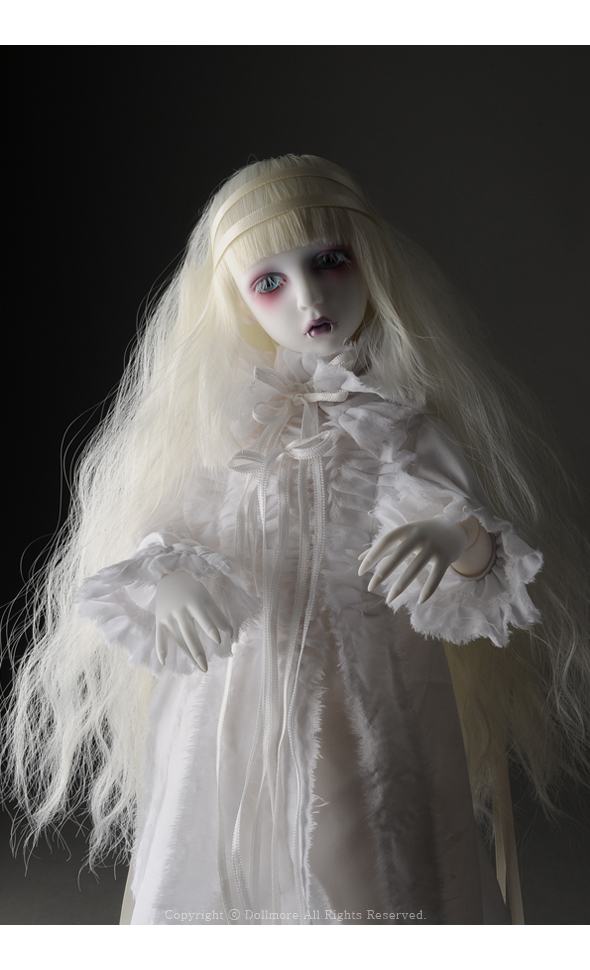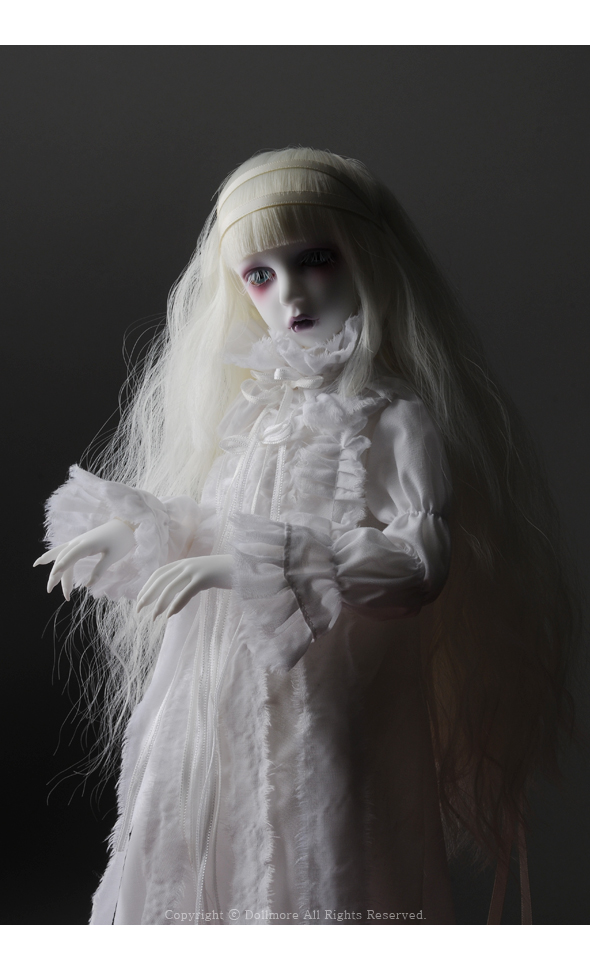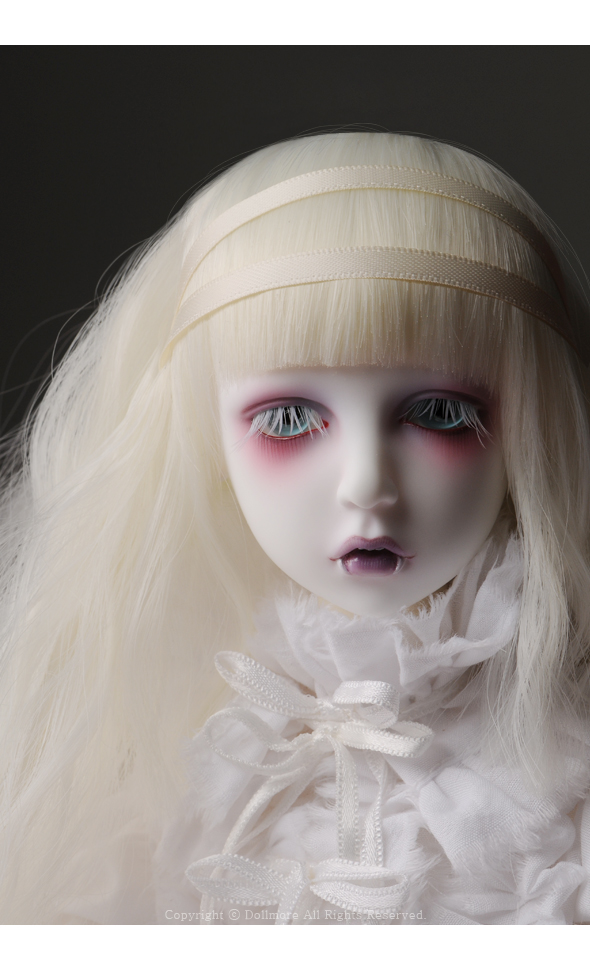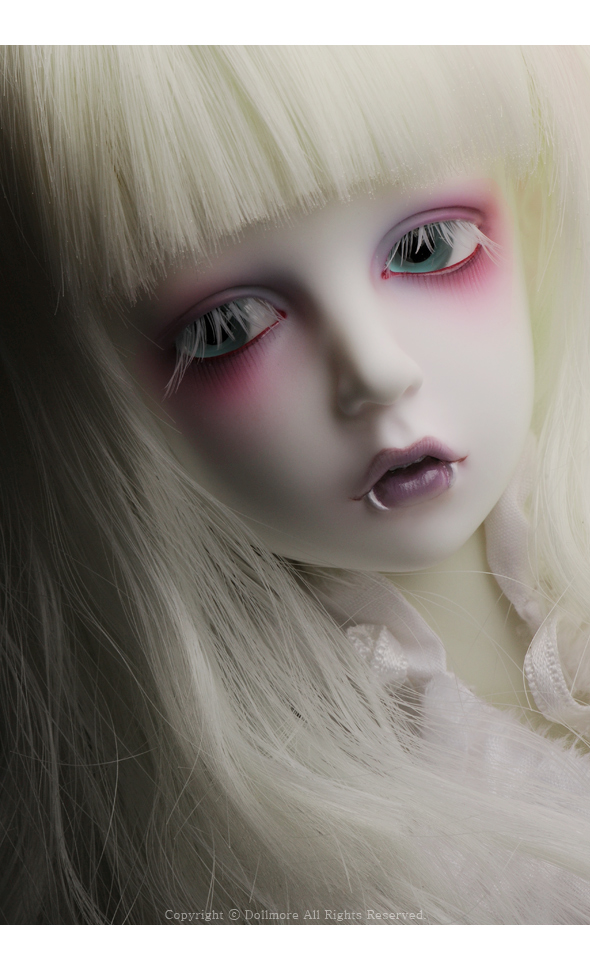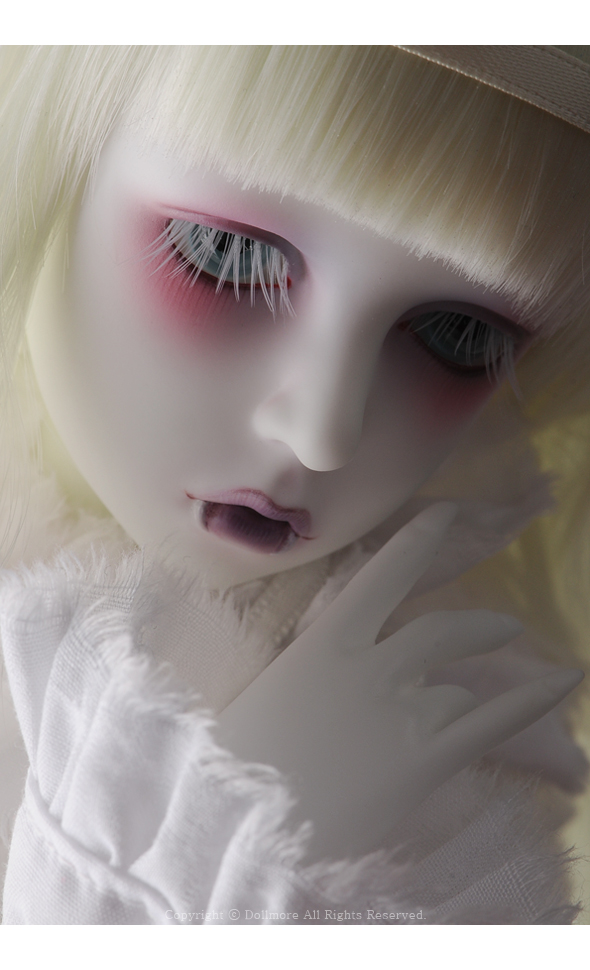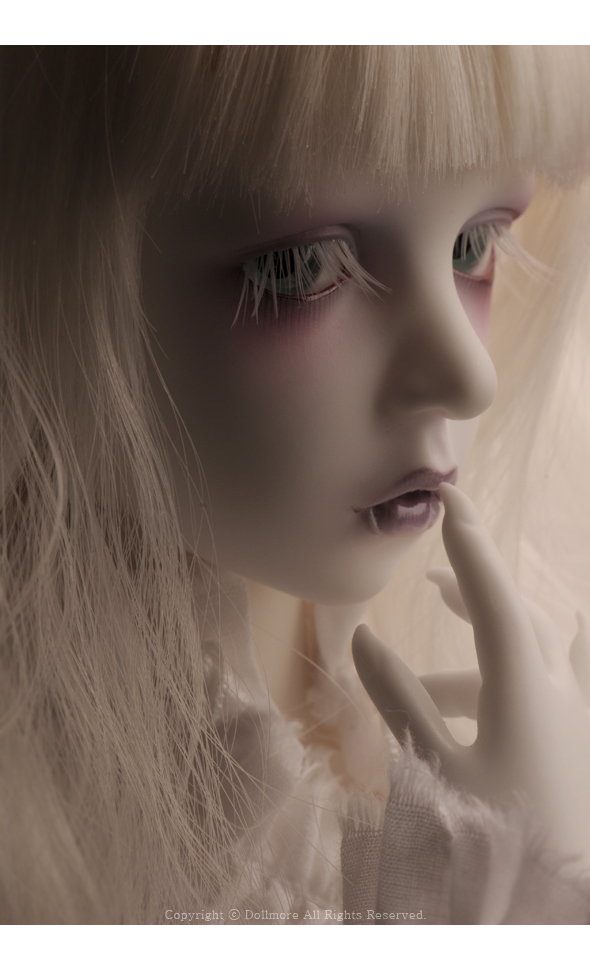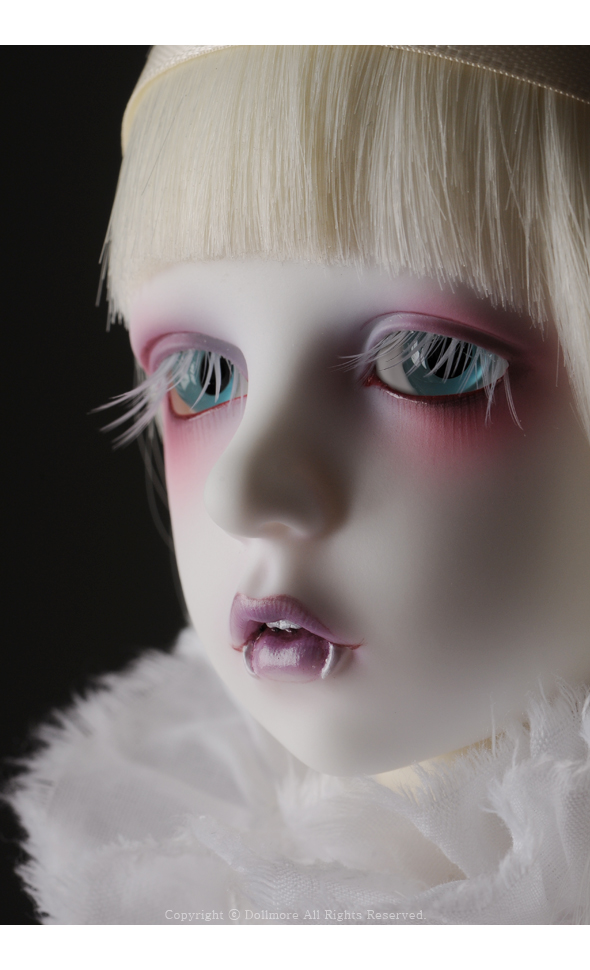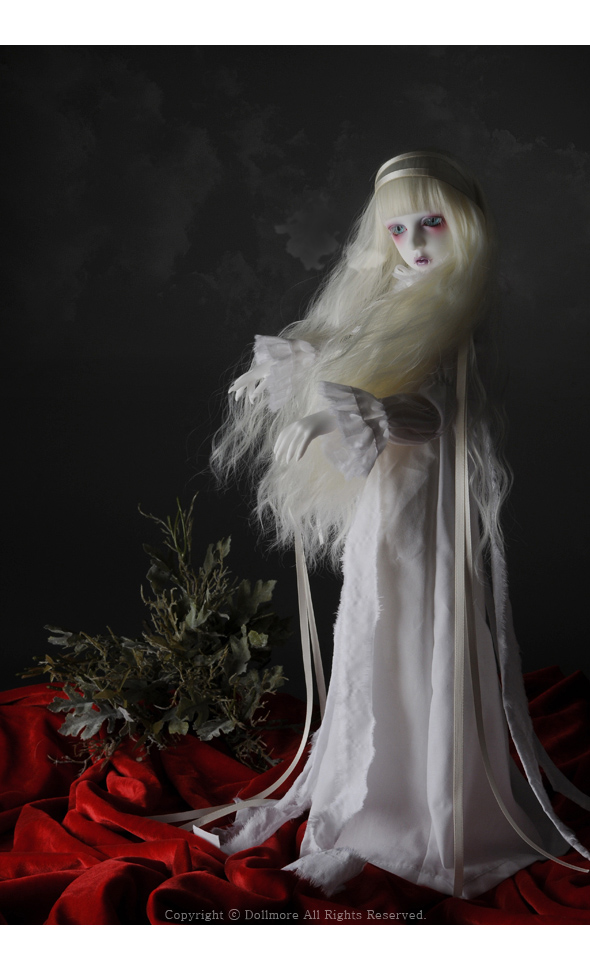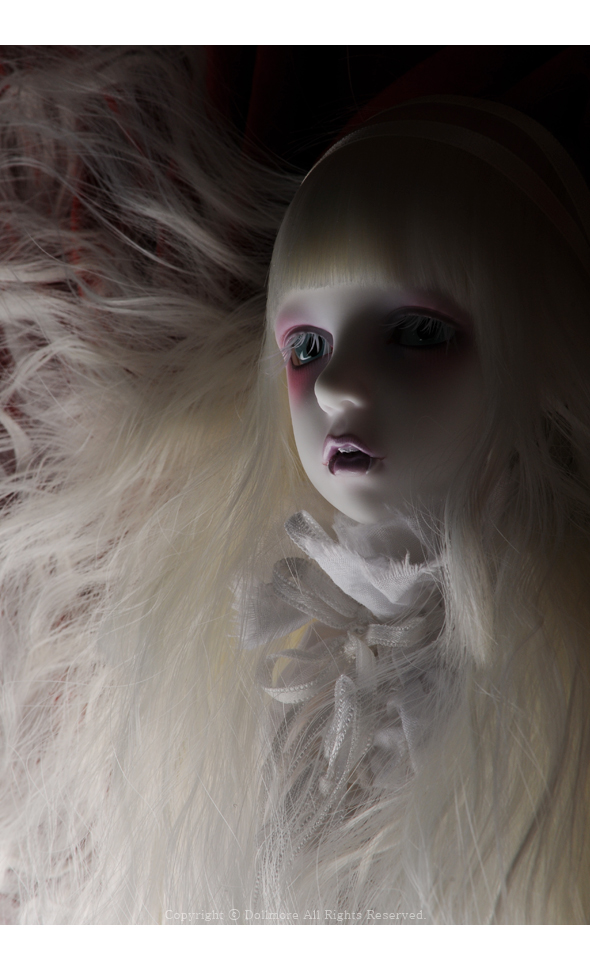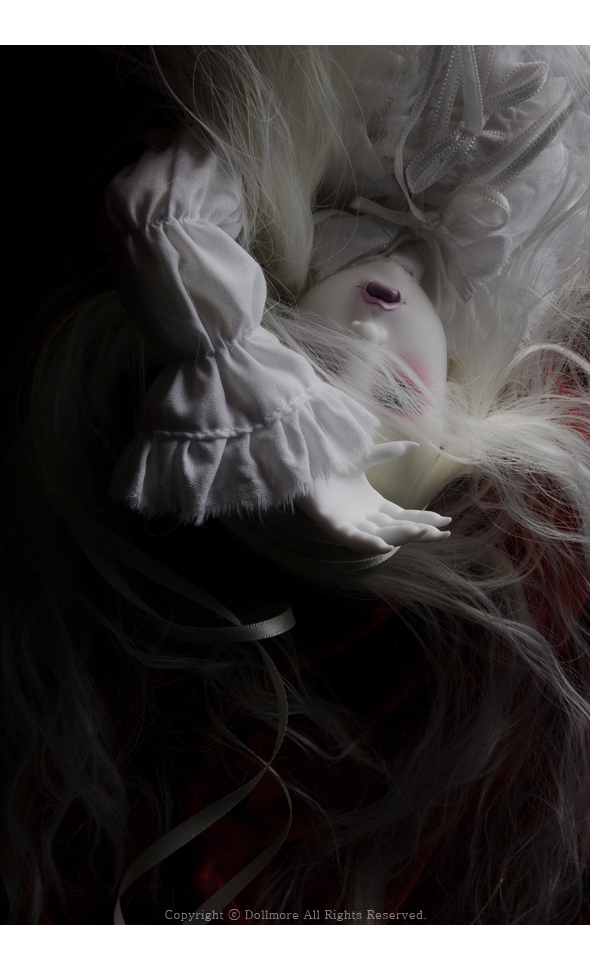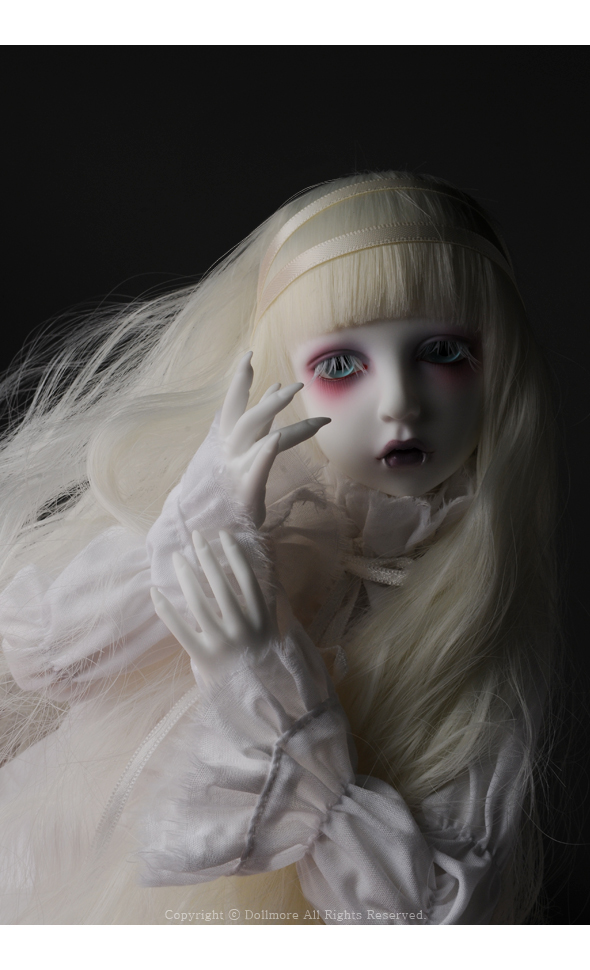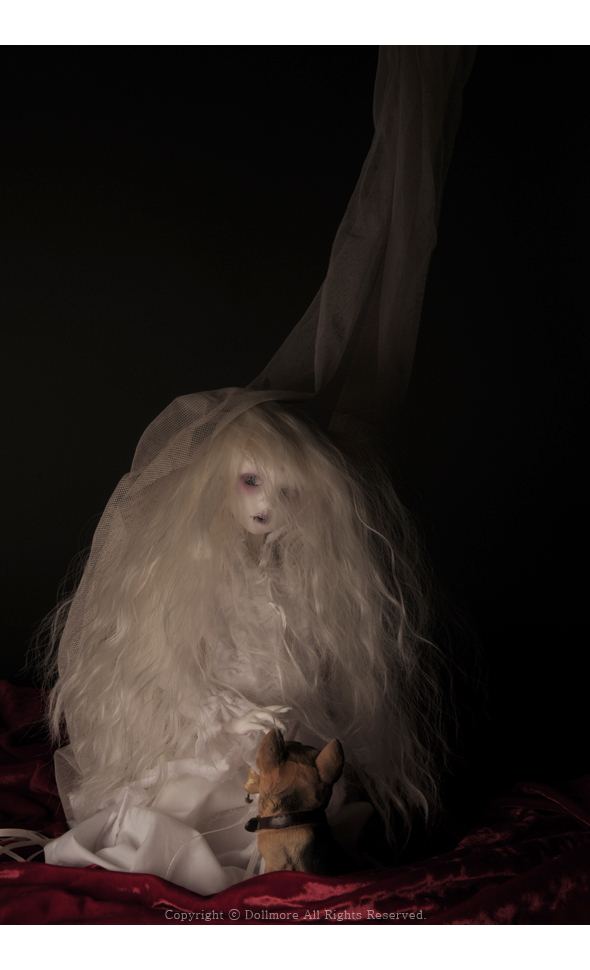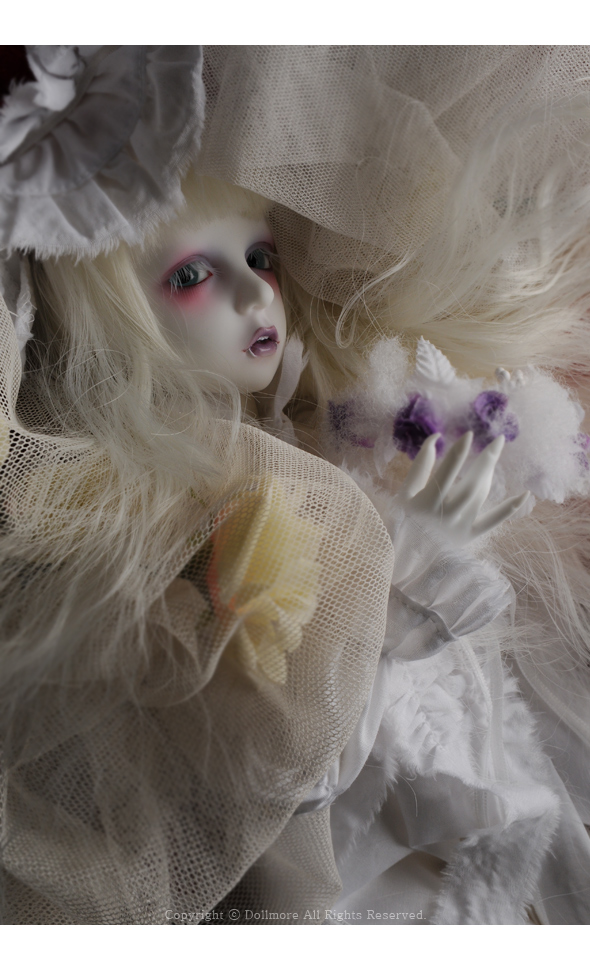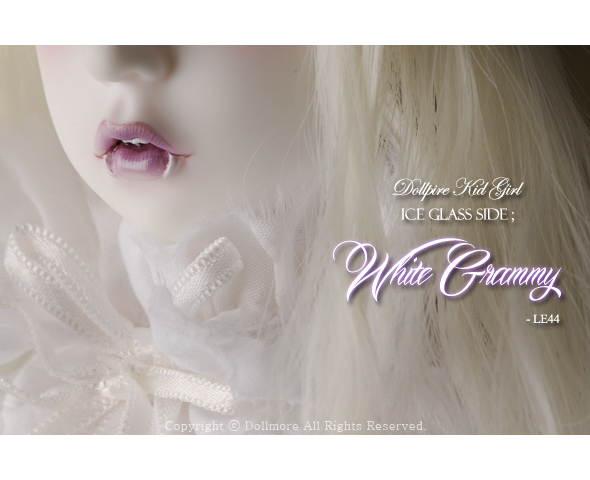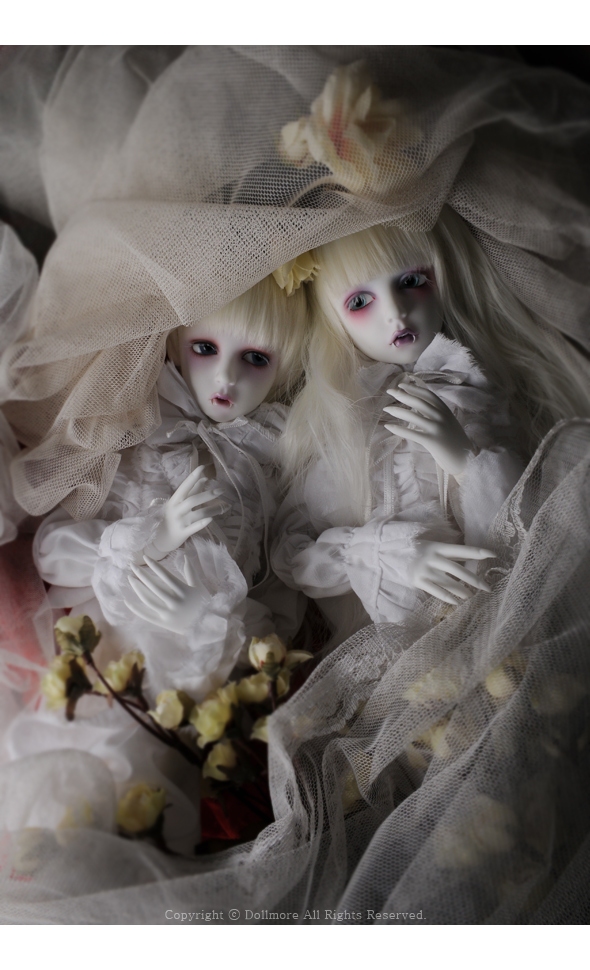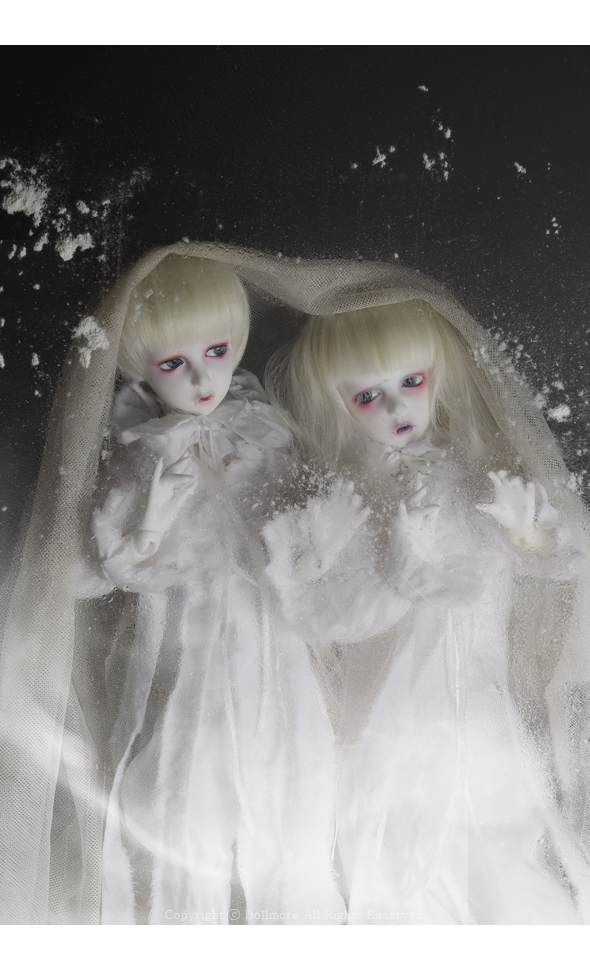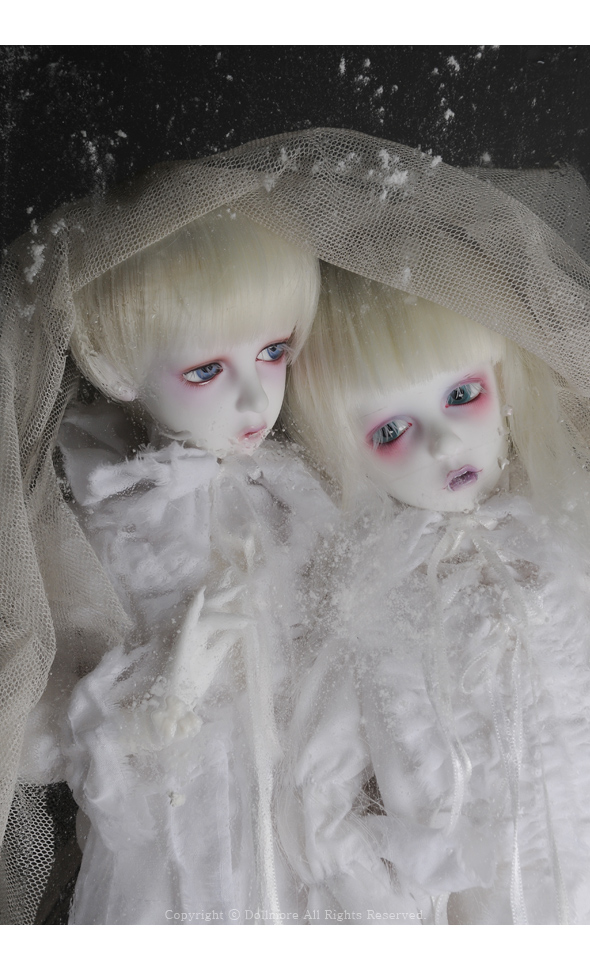 * Dollpire Kid Girl Size - Ice Glass Side ; White Grammy
1.Tall: 43.5cm
2.Circumference of head:18.7cm (It fits well with the wig of 7-8 inch)
3.Eyes: 14mm
4.Circumference of Neck: 7.6cm
5.Circumference of chest: 18cm
6.Width of shoulders : 6.5cm
7.Circumference of waist:15.5cm
8.Circumference of hips: 18.5cm
9.Length of Foot size: 6.0cm
*For information about order and shipping
- As based on 'Production after order' system, your order can't be canceled, after paying.
- The shipping date may be delayed a little more on hand-made work. Seek your understanding.
- In general, It takes about 1-2 months from the date of your payment.

* Payment method
1. Paypal - Dollmore will send you a invoice via paypal. (help@dollmore.net/necking@dollmore.com)
2. Eximbay (direct credit card payment)
3. Bank transfer.
- Bank name: Korea first Bank
- Account: 431-20-243375
- Recipient: lee eun young)
- Bank tel: 82- 2- 521- 9252
- Bank address : KOREA FIRST BANK 1675-1
Seochodong Seochogu Seoul 137-070 Korea
Gyodaeyeok Br.
- SWT code : SCBLKRSE
Design registration No. 2006-50002