*Dollpire Kid Boy - Deadliness Scar : Shiloh (Blue) - LE44
*Special Limited Edition 44
What was the time.. the night when I felt someone's temperature....
Everything moved slowly.Thing I could feel was only your scent...
Your name called by me has faded out.Your eyes that I was enchanted with also have faded out.
But your scent smelled from the back of your neck when you passed by is still felt.
Mylonging for you will be hardened drily someday and will soon fly by the wind.
Everything will be disappeared very slowly in the time.
But now, when the vague memory of you strikes me, I only feel alive..
I'm Not Dead yet.
The vampire family Shiloh is back sporting a new look in blue skin.
Vampire's life trapped in the time is quite boring and simple.
The temptation of loneliness thickening along the moonlight.
Many doubts that will be repeated over time..
Please give your love to me.

* Included: Blue Shiloh head(make up), blue kid body, eyes(color random), wig(random), under clothes, box, 2 cushions, warranty
* Style Tip
* Eyes : D - Specials 14mm Eyes(HE01)
* Wig : (random wig) (7-8) Longlong Mohair(Blonde)
* Shoes : MSD - Kaver Boots (Black)
* Notice: Bloodstain in the doll and clothes set is also just for fitting purpose.
However, if customer require bloodstain for this doll, we will add bloodstain for her.
Bloodstain will be difference case by case because it will be done by hands only.
Besides that, we add photoshop to the hands and others, therefore, it is impossible to add it in the doll, seeking your understanding~
If you want to add bloodstain in this doll, leave memo in your order page. =))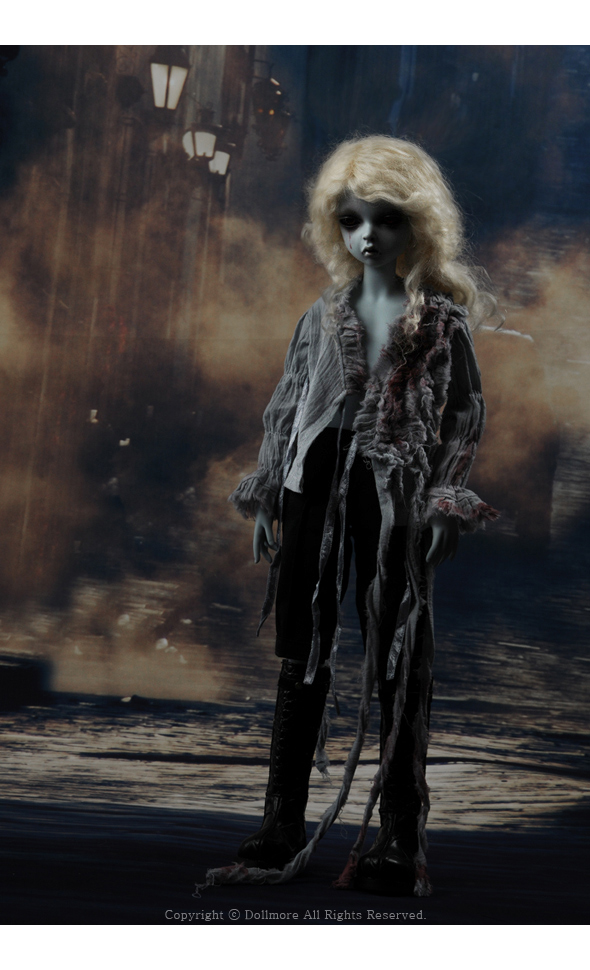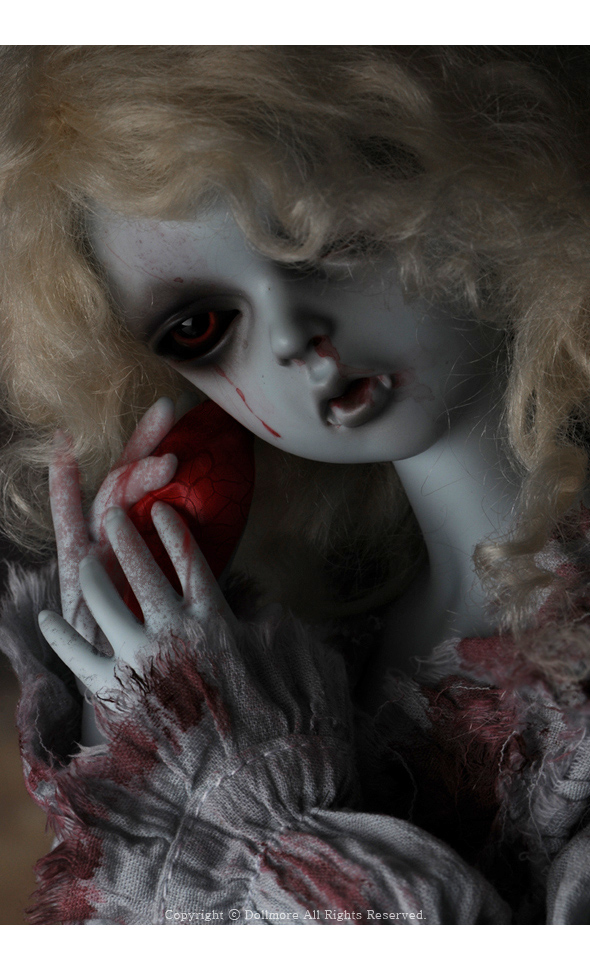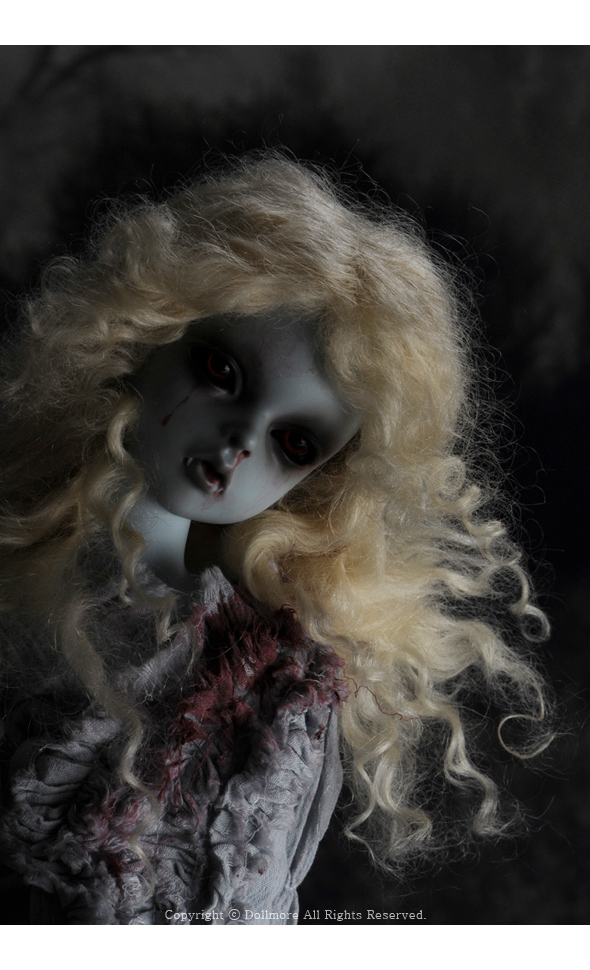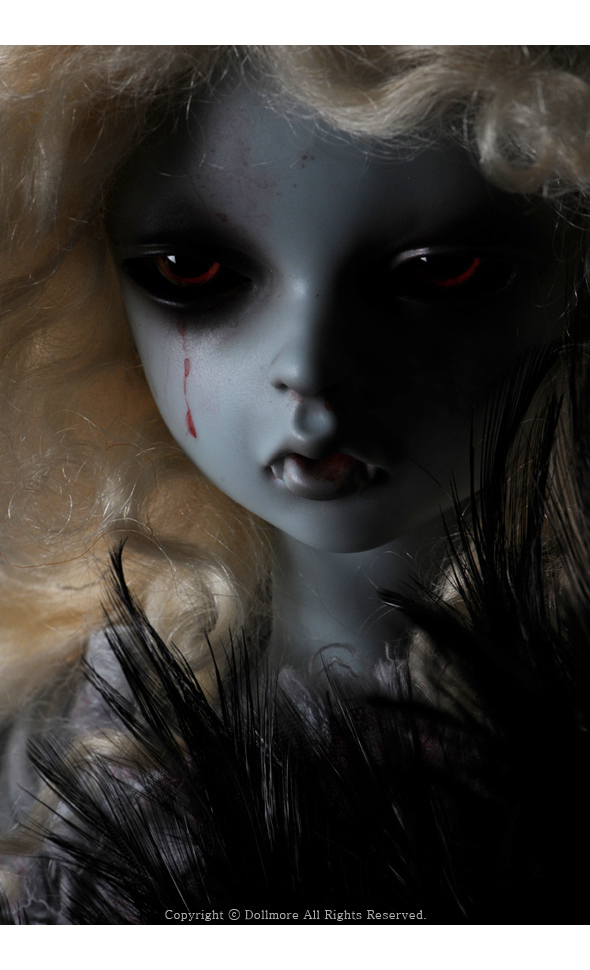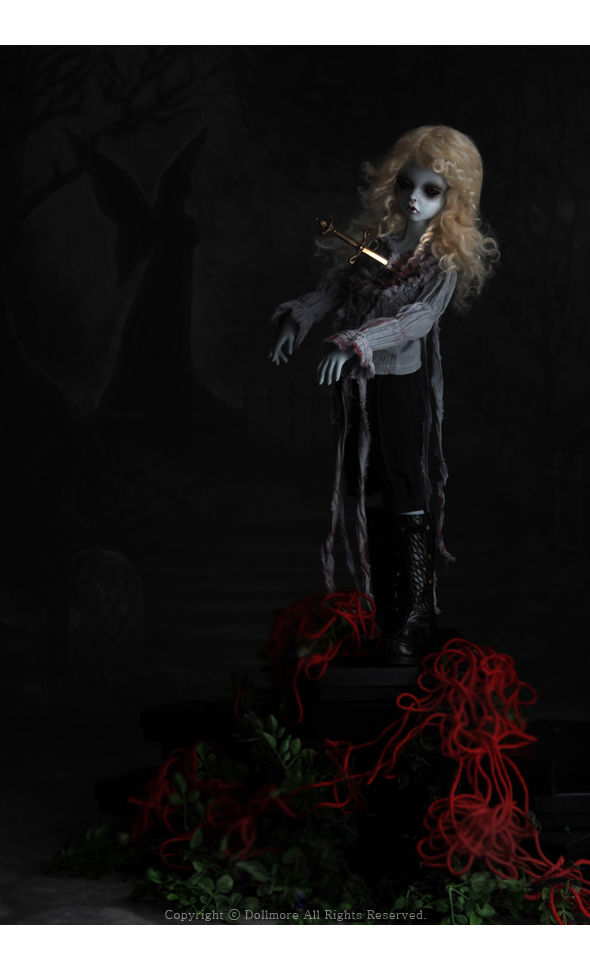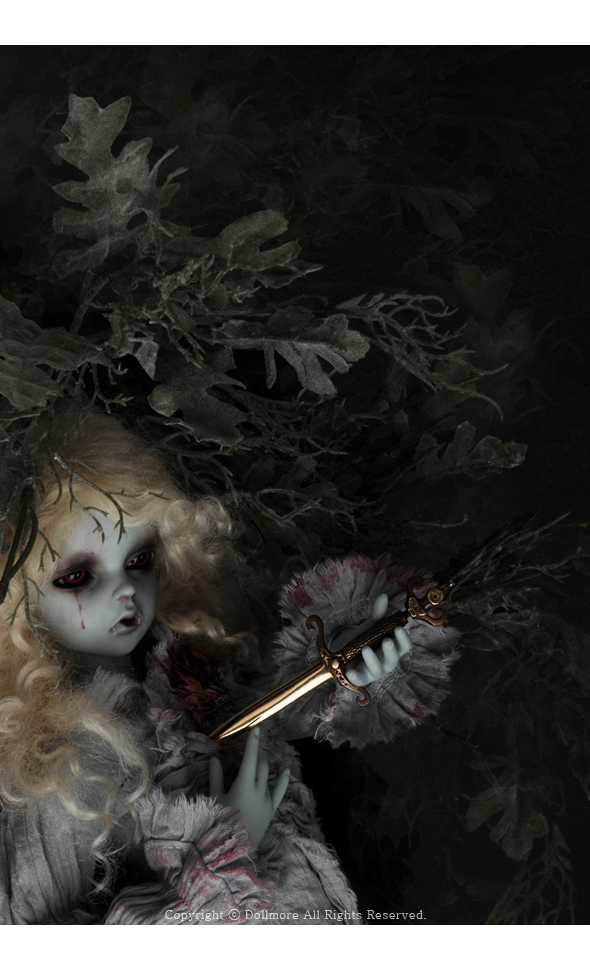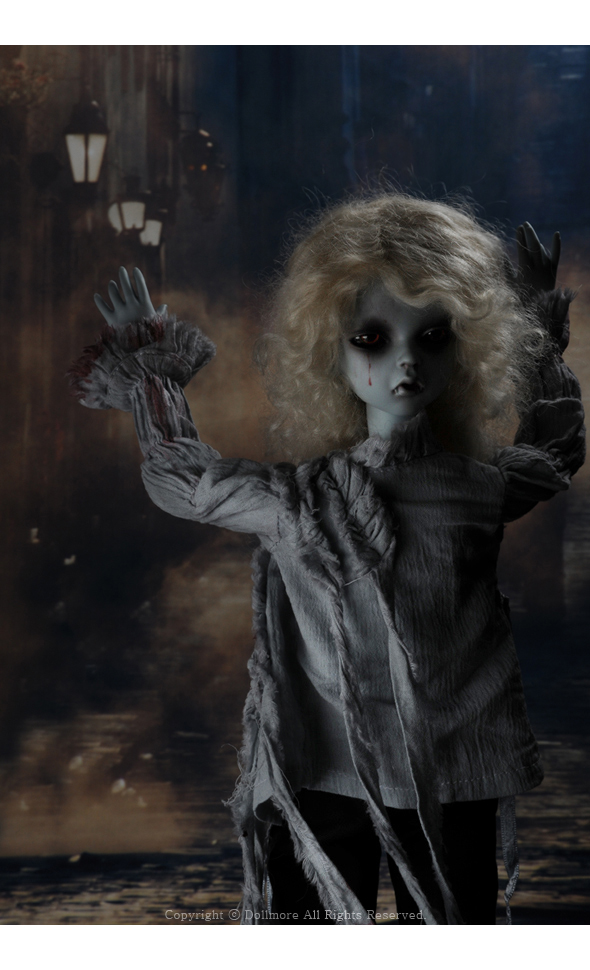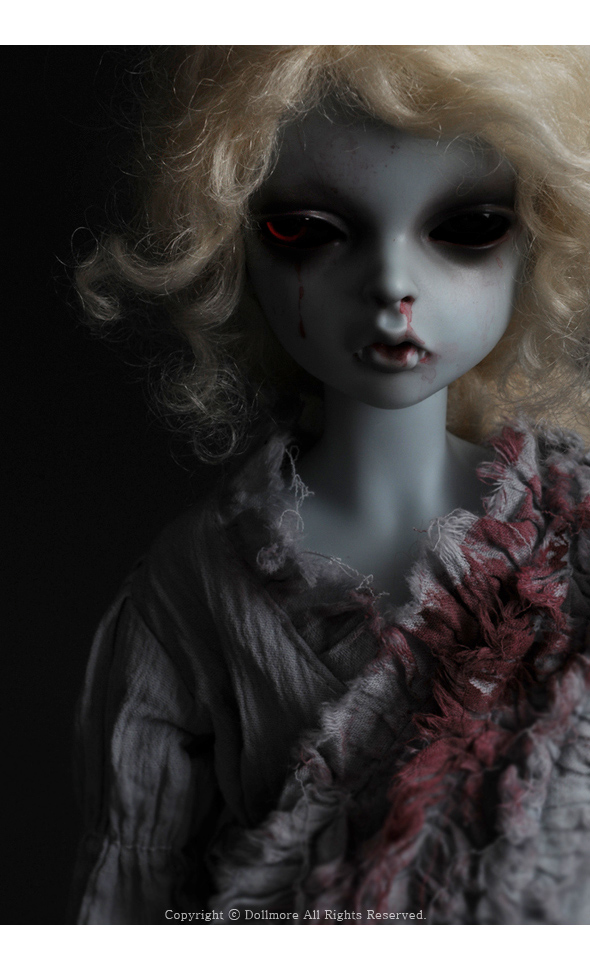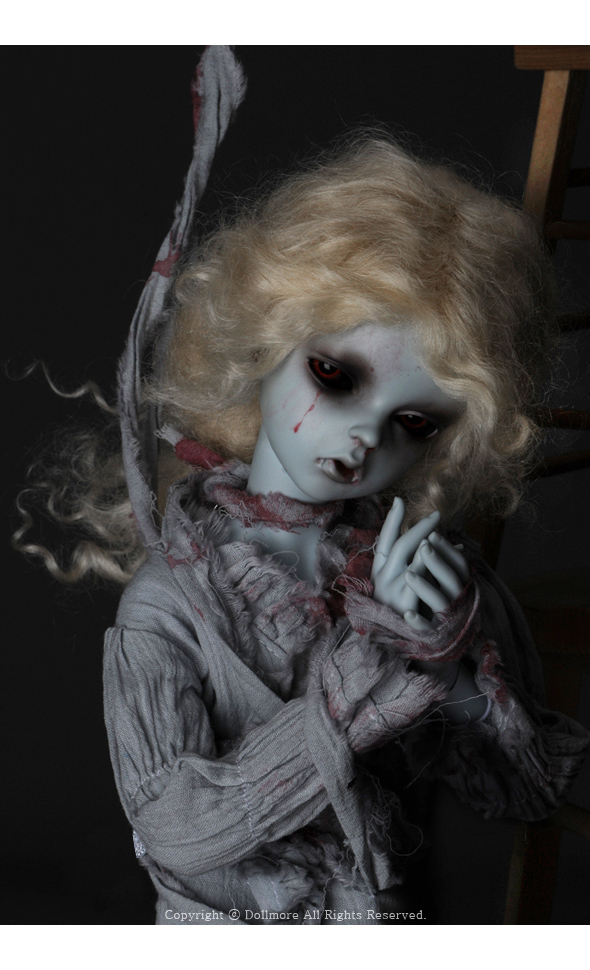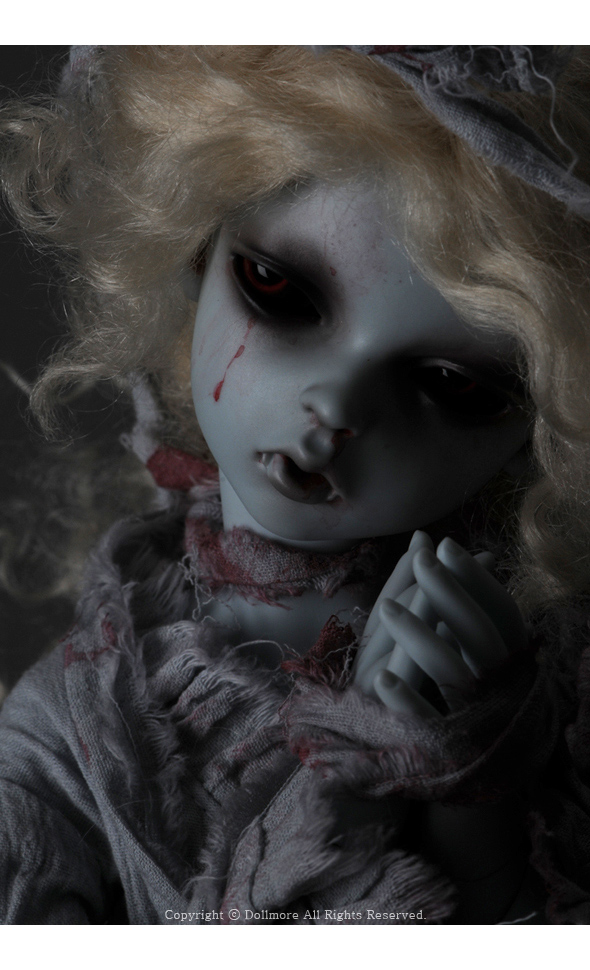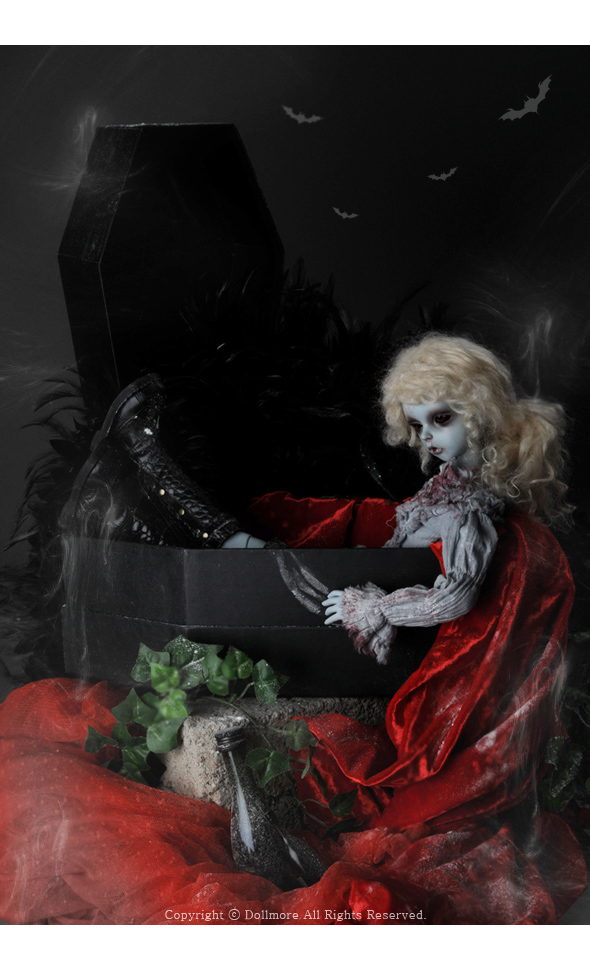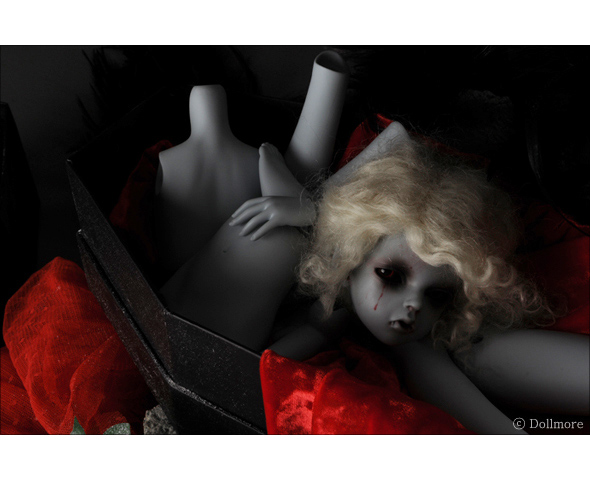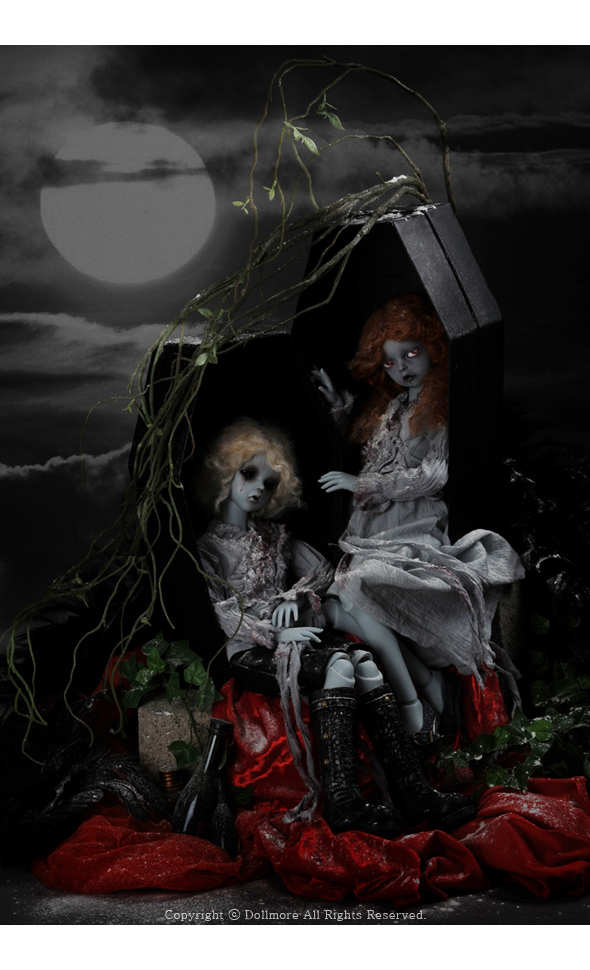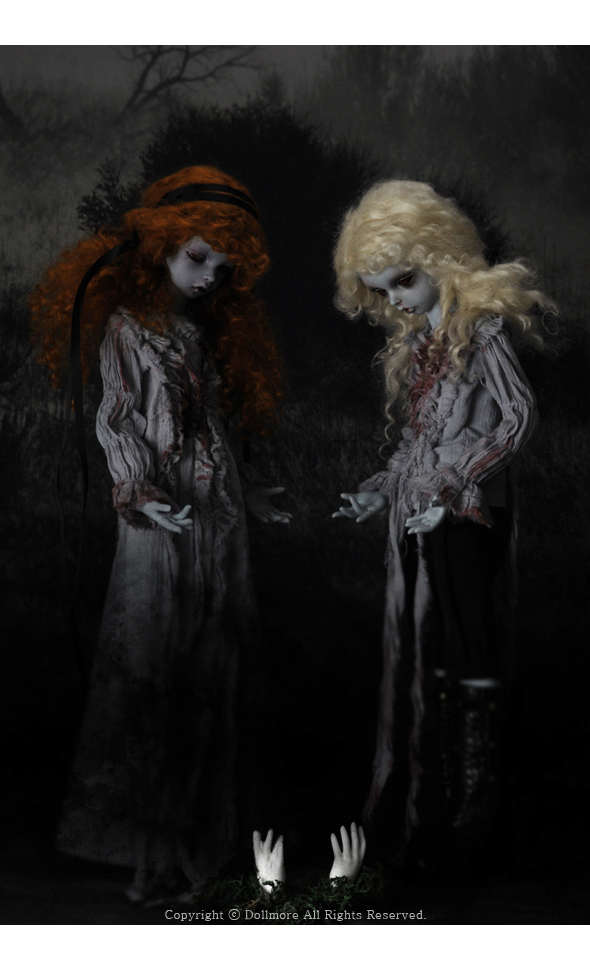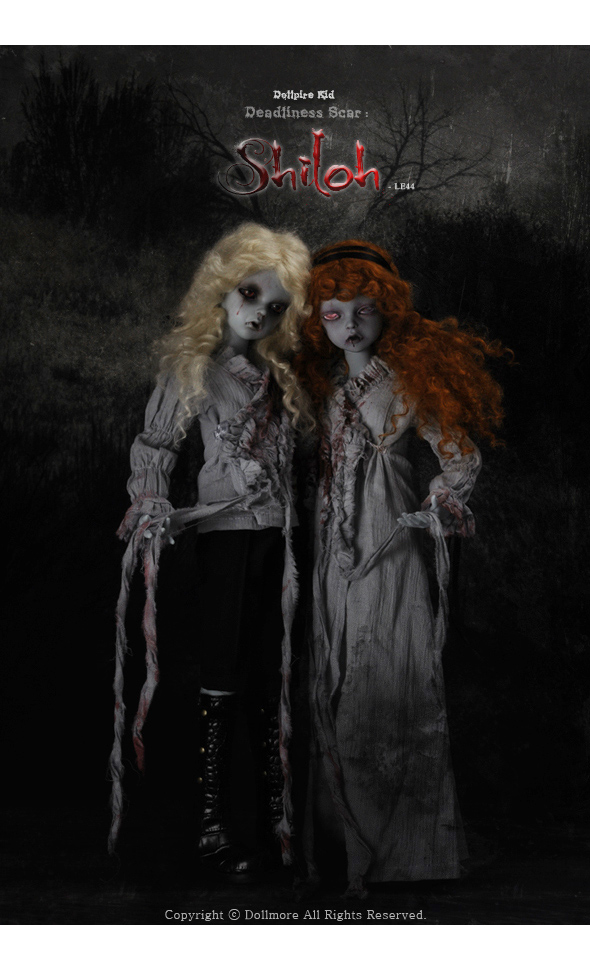 * Dollpire Kid Body Size
- Height: 43.5cm
- Head:18.7cm (7-8 inch wig)
- Eyes: 14mm
- Neck: 7.6cm
- Bust: 18cm
- Shoulder : 6.5cm
- Weist:15.5cm
- Hip: 18.5cm
- Foot: 6.0cm


*For information about order and shipping
- As based on 'Production after order' system, your order can't be canceled, after paying.
- The shipping date may be delayed a little more on hand-made work. Seek your understanding.
- In general, It takes about 1-2 months from the date of your payment.

* Payment method
1. Paypal - Dollmore will send you a invoice via paypal. (help@dollmore.net/necking@dollmore.com)
2. Eximbay (direct credit card payment)
3. Bank transfer.
- Bank name: Korea first Bank
- Account: 431-20-243375
- Recipient: lee eun young)
- Bank tel: 82- 2- 521- 9252
- Bank address : KOREA FIRST BANK 1675-1
Seochodong Seochogu Seoul 137-070 Korea
Gyodaeyeok Br.
- SWT code : SCBLKRSE
Design registration No. 2006-50002