* Special Limited Edition- LE20
* Trinity Doll - Red Riding Hood Elysia - LE20
Don't leave me alone, Elysia~
Deep wood make my heart beat so fast
I want to close to the forest but this forest is too cold and deep for me
I cannot control myself in the forest.
Red apple, red lips and red mantle gives strong impression
Everythings looks like a ffalsehood and there is inward agitation in my mind
I may collap if i do not leave this forest
There is incentive charming of darkness
and there is full of inconsistencies~
What is the thing that i should insist and protect?

* Included: Normal body and normal head (make-up / hand painting), a tooth parts (make-up),
Eye (26mm glass eyes), wigs, costume sets, shoes, cushions Chapter 2, warranty card, a bag.

* Clothes set: Hooded cape, dress type dress, inner dress, knee socks, panties, shoes.
- Wig: (13-14) Soft Straight Wig (Blonde)
- Eyes: D - Basic 26mm Glass Eye (HA11)
- Shoes: Trinity Doll - Basic Meryjane Shoes (Enamel White)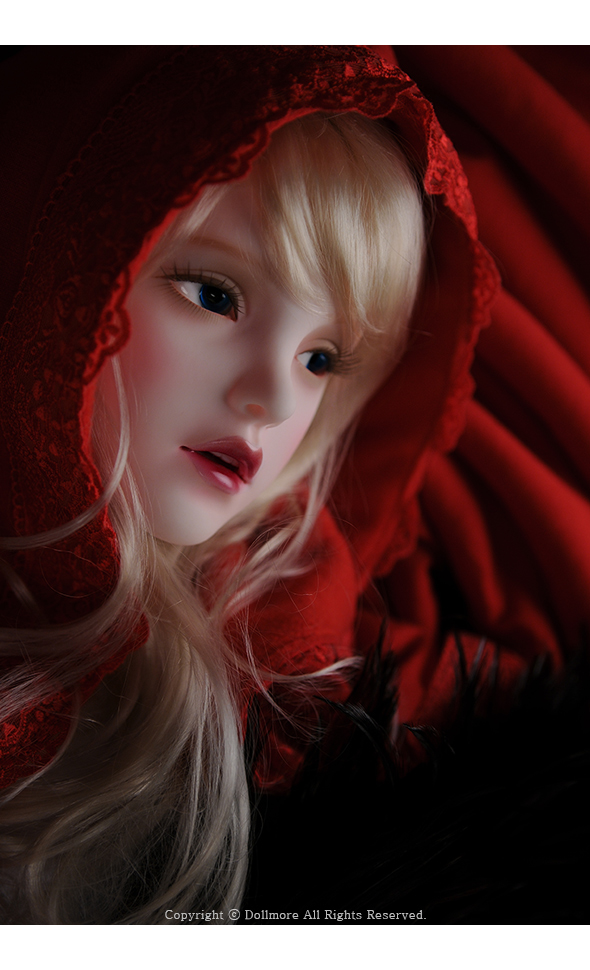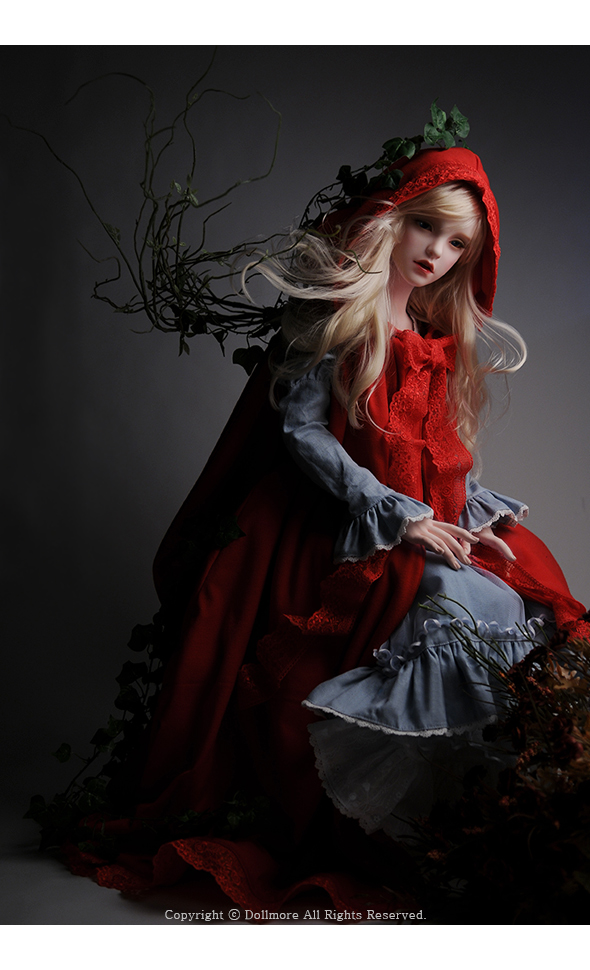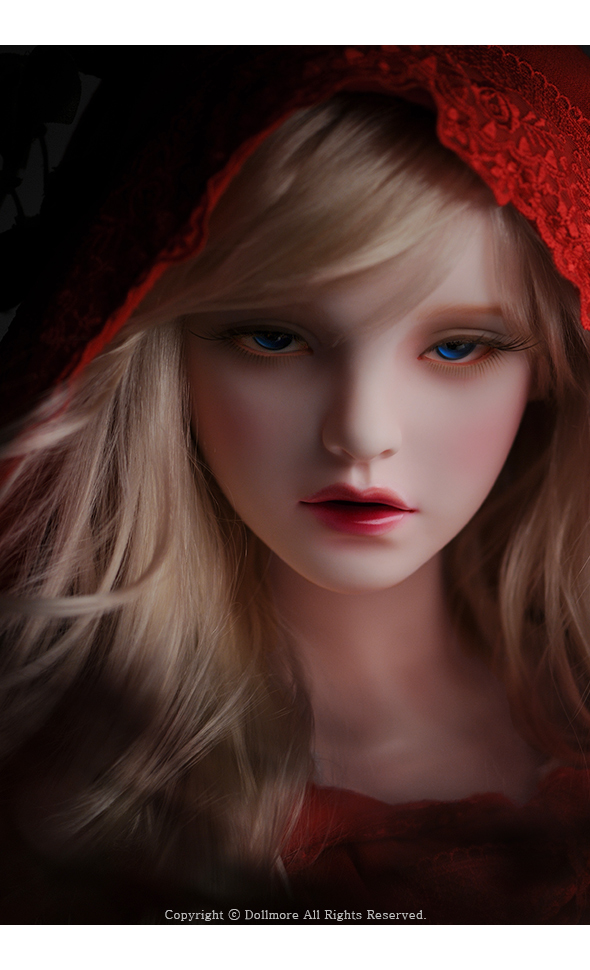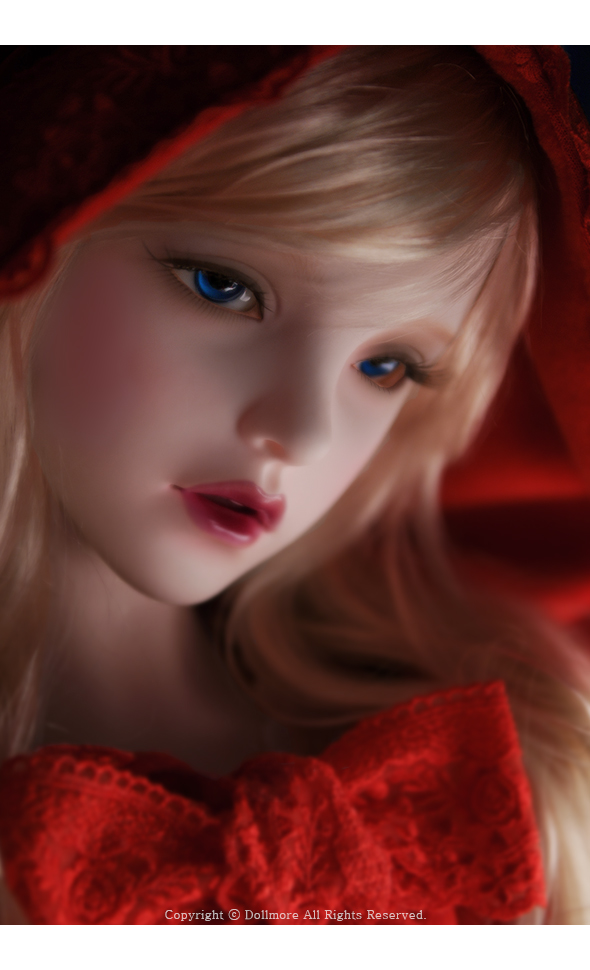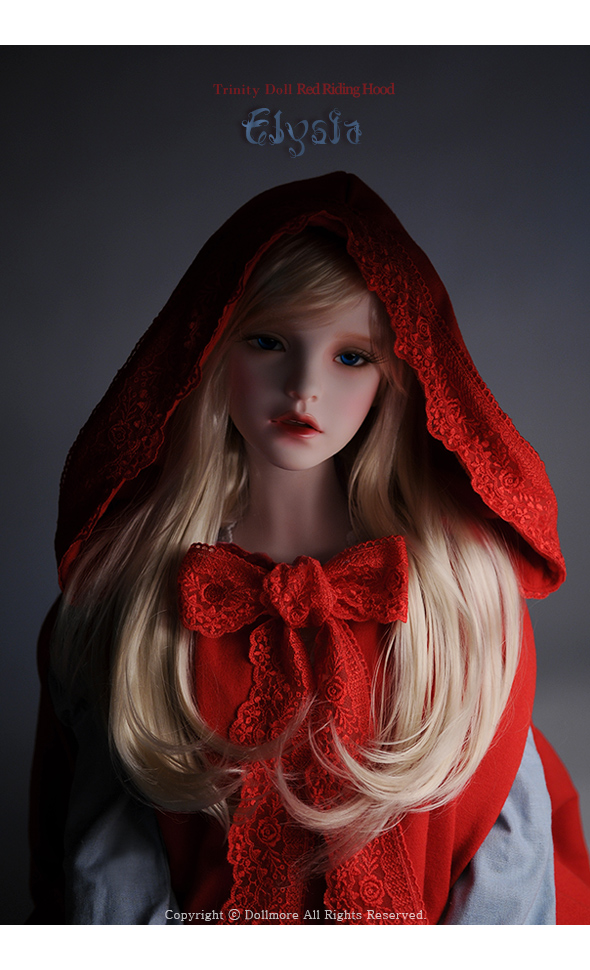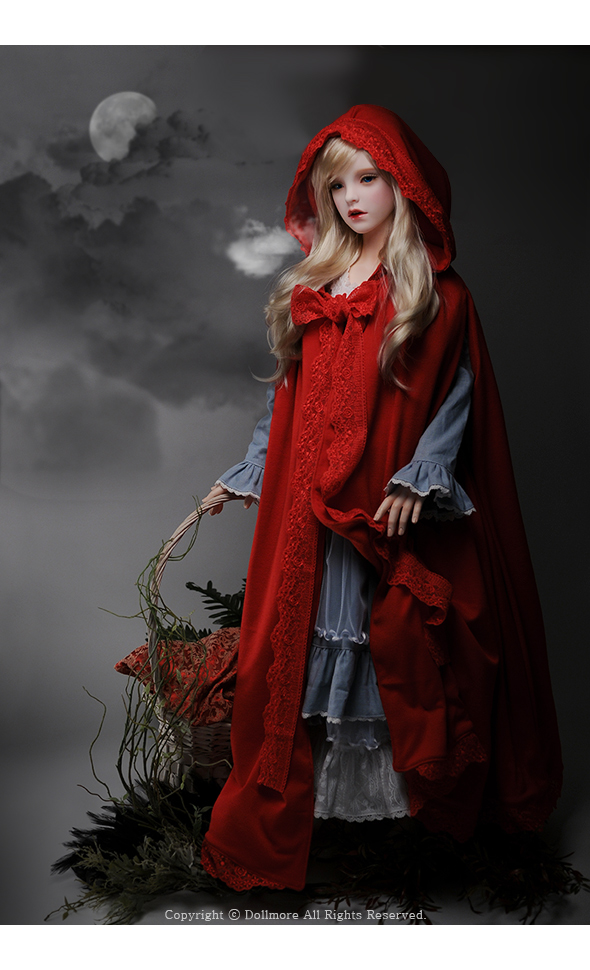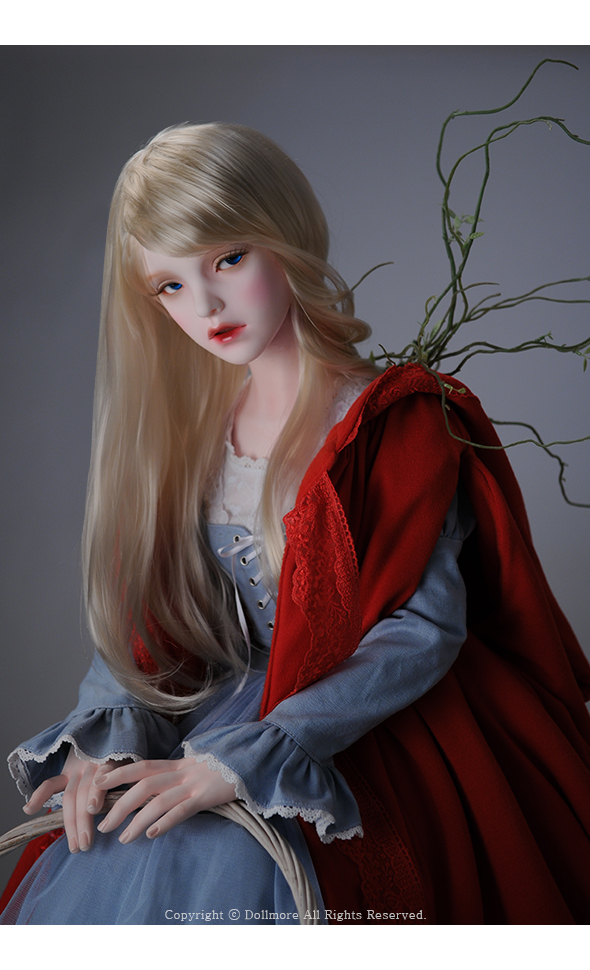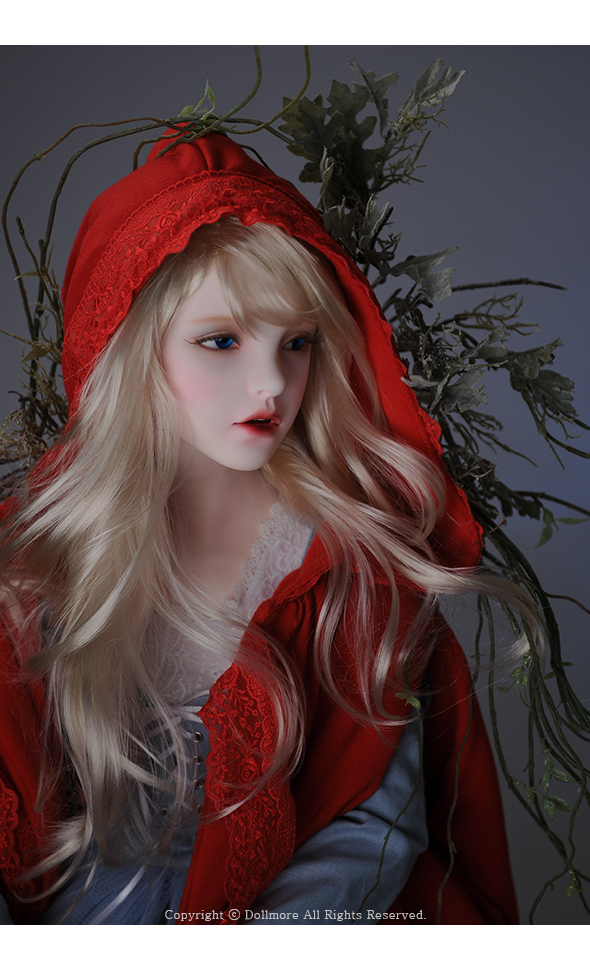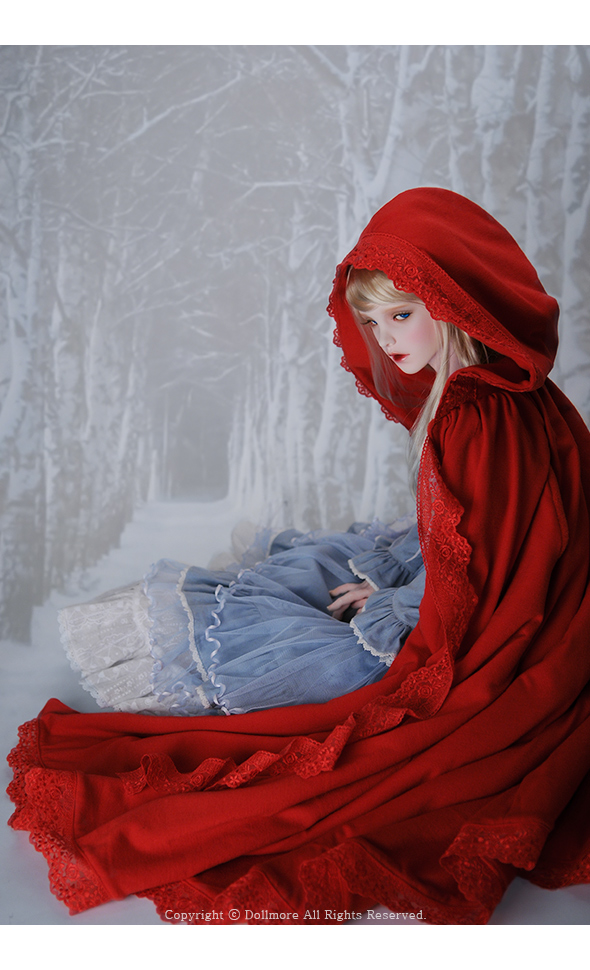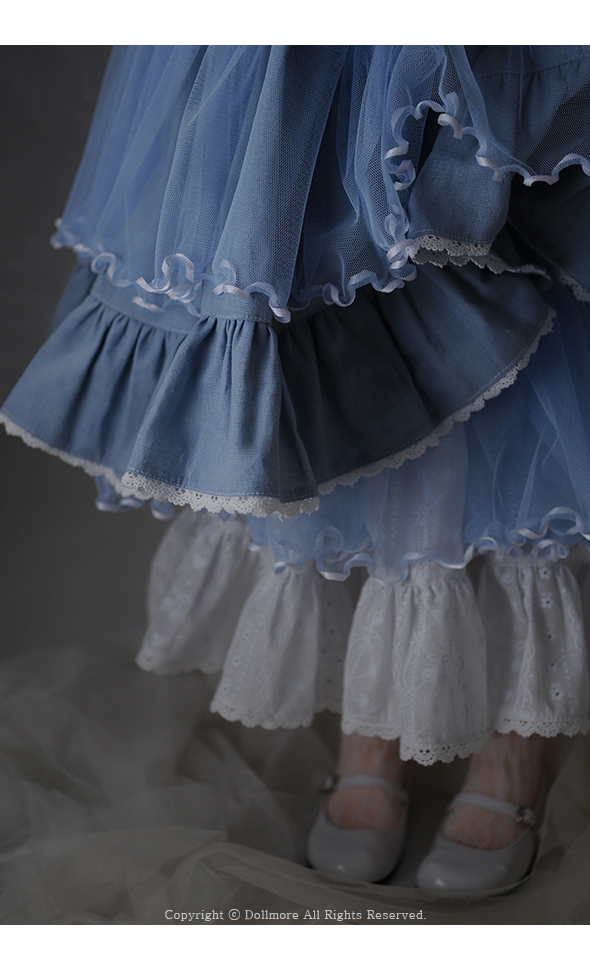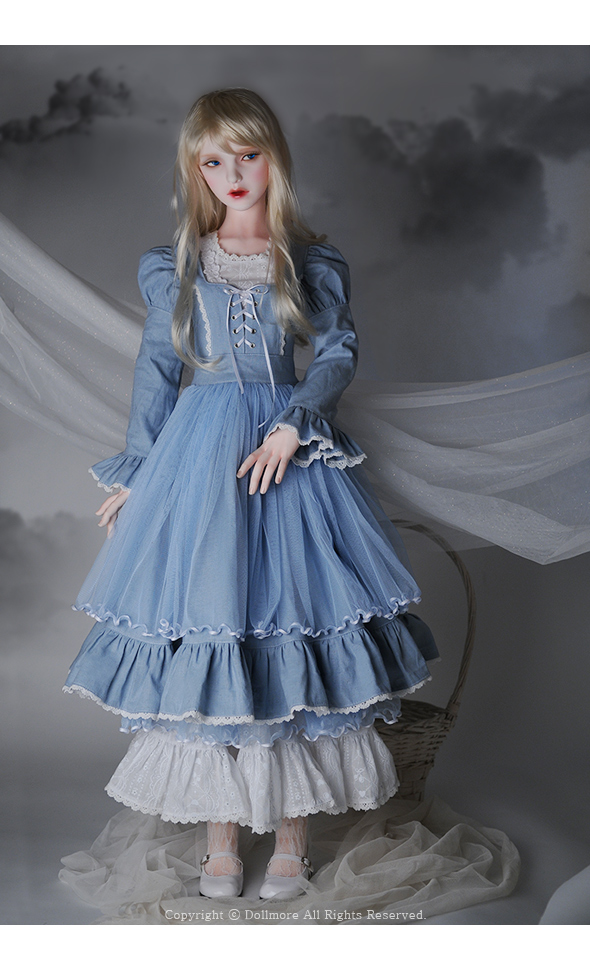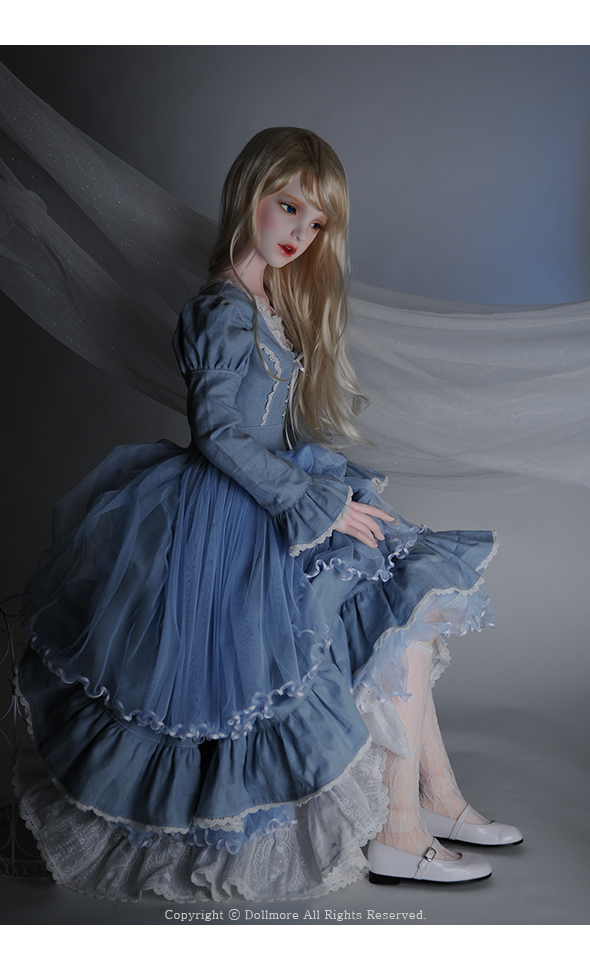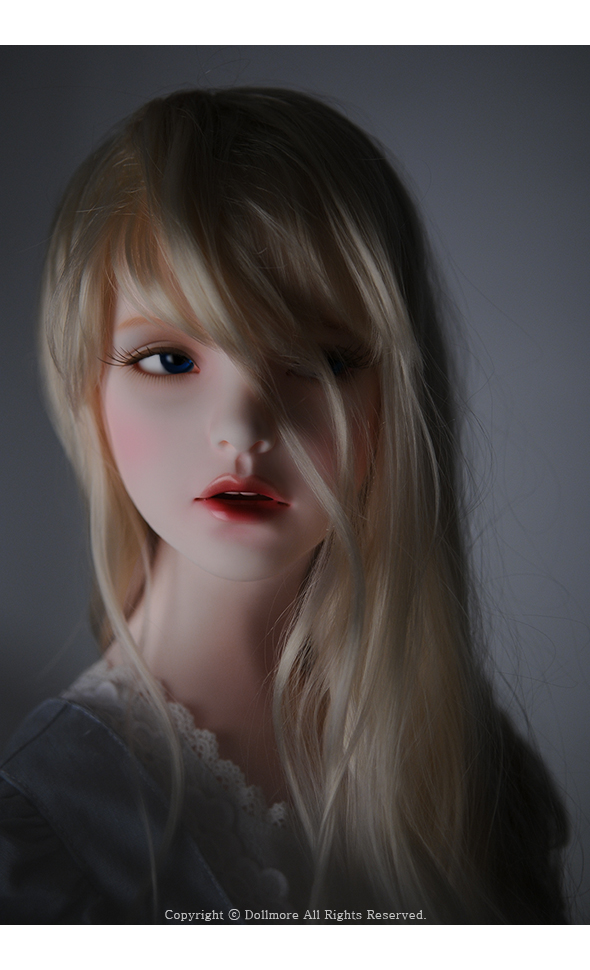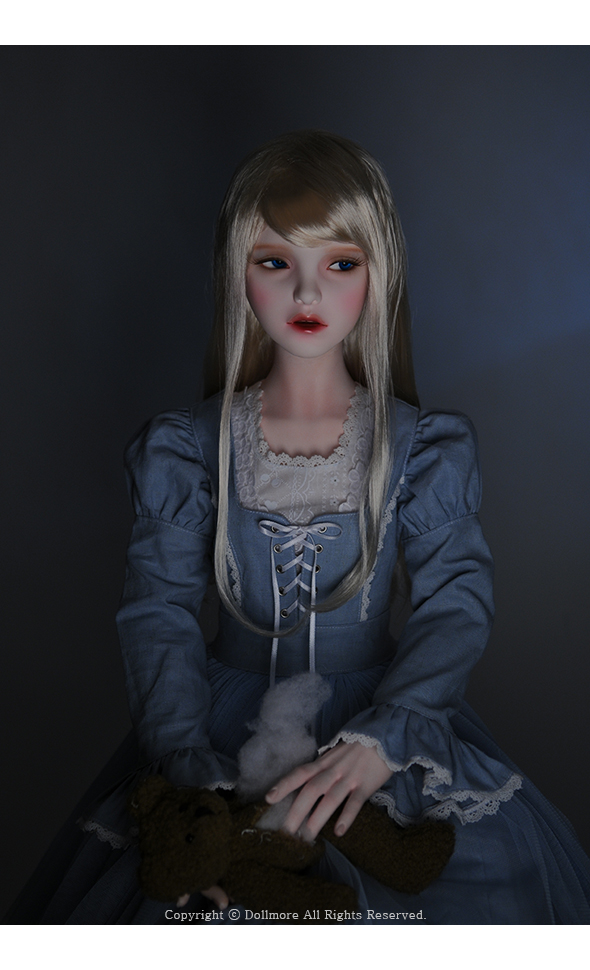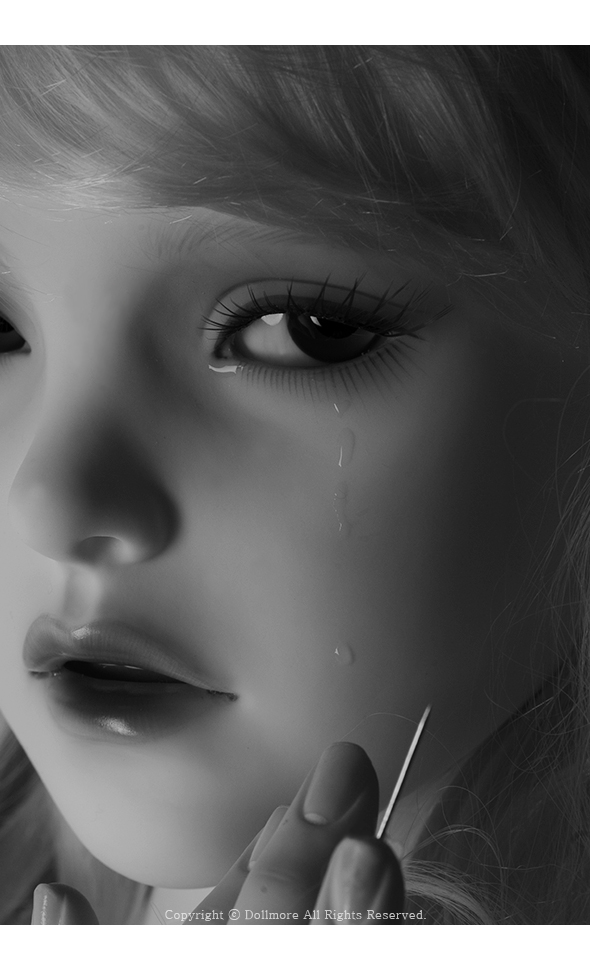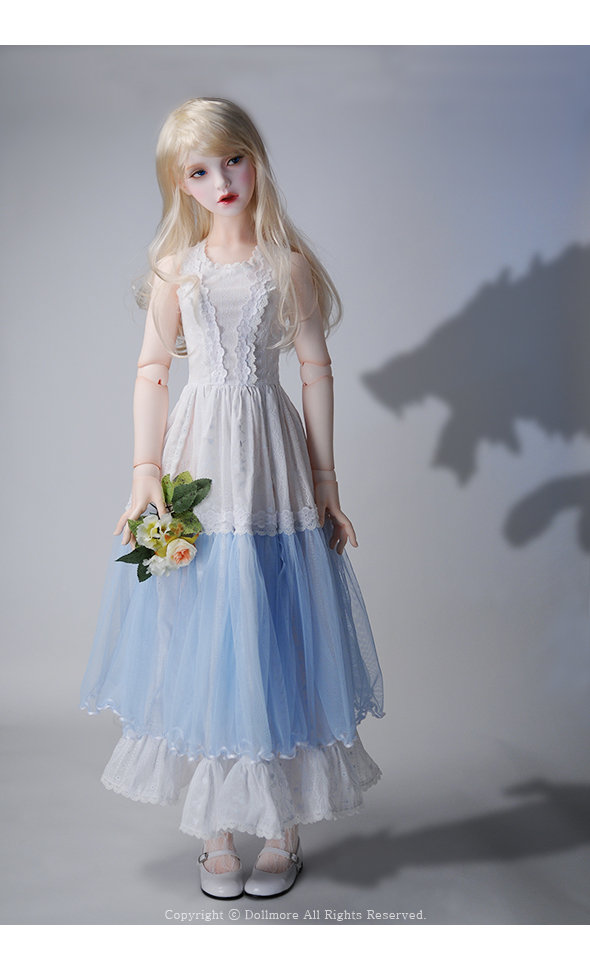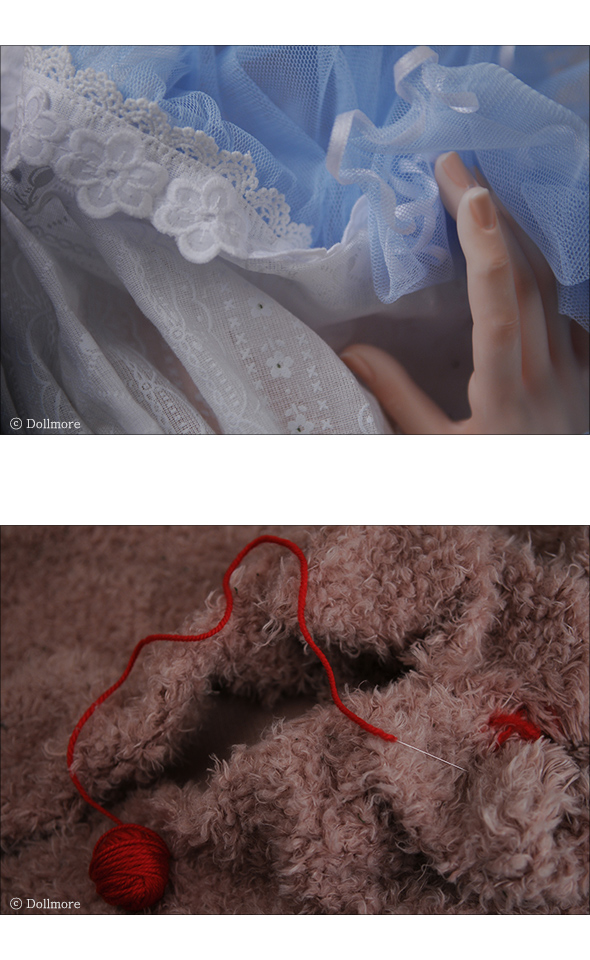 << Trinity Doll Size >>
1. Tall : 105cm
2. Body length not include a head : 92cm
3. Length from hip to knee : 25cm
4. Length from knee to calf : 24cm
5. Circumference of neck : 16cm
6. Width of shoulders : 14cm
7. Circumference of chest : 42.5cm
8. Circumference of waist : 31.5cm
9. Circumference of hips : 46cm
10. Circumference of Wrist : 11cm
11. Length from shoulder to wrist include a wrist ball : 30.5cm
12. Circumference of ankle : 13cm
13. Length from hip to Heel : 54cm
14. Length of Foot size : 12.5cm
15. Circumference of calf : 21cm
<< order and shipping info >>
1. from order to shipping : order -> payment -> production/shipping
so you can't cancel or return goods becase of an order production system.
2. By starting from payment (not order date), it will be shipped in turns.

* Design& sculpted by St.Cura
* Design registration No. 2006-50002

* Payment method
1. Paypal - Dollmore will send you a invoice via paypal. (help@dollmore.net/necking@dollmore.com)
2. Paygate (direct credit card payment)
3. Bank transfer.
- Bank name: Korea first Bank
- Account: 431-20-243375
- Recipient: lee eun young)
- Bank tel: 82- 2- 521- 9252
- Bank address : KOREA FIRST BANK 1675-1
Seochodong Seochogu Seoul 137-070 Korea
Gyodaeyeok Br.
- SWT code : SCBLKRSE
* Layaway Terms
To place an order on layaway, add items to your shopping cart as you normally
and put a memo for "Max 12 months Layaway" on additional comments section.
then I'll send you an invoice for 1/12 of your total order as a deposit and we will then send an invoice the remaining balance in 12 equal monthly payments beginning one month
from the original date on which you placed your layaway order.
At 12 months, after your last installment payment has been charged, we will ship you your merchandise.
In the case of LE, you can't cancel your order. Also, the initial deposit is not refundable.
Therefore, please consider very carefully before deciding to buy.