* Special Limited Edition - LE 10

* Model Doll - Cream Cascade ; Hayarn - LE10
Beautifully beautifully and purely..
Fluttering lightly and beautifully such as the goddess of the flower cascade comes pouring down.

Flying up in the bright light so much more beautifully than anyone else.

The existence of love and awe.

Fancy and happy existence.
The embodiment of softness and wealth.

The mildness found in a beautiful smile.

It's so beautiful.....

* Included: Model doll Female normal skin body (high heeled feet) + Hayarn head (face-up, add manicure)
eyes, wig, head ornament, clothes set, box, 2 cushions, warranty.
* Clothes set : outer dress(wire neckline), innder dress, waist ornament, skirt, earrings,
head ornament, sleeve cuffs, shoes
* Eye : D - Specials 16mm Eyes(ET28)
* Wig : (7-8) RRG Sobazu Wig (L.Blond)
* Shoes : Model Doll F(high heels's) Shoes - Eternel Shoes (White)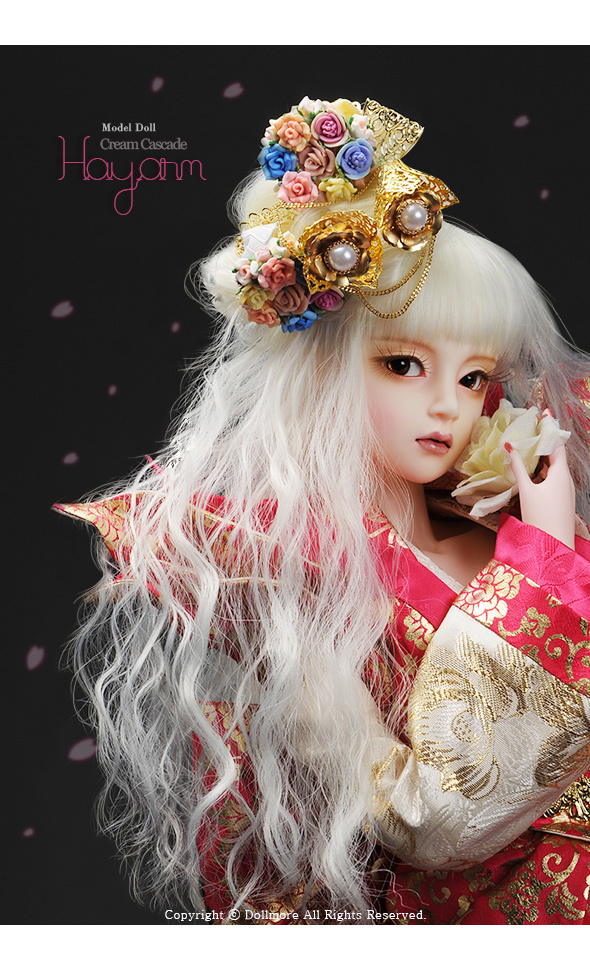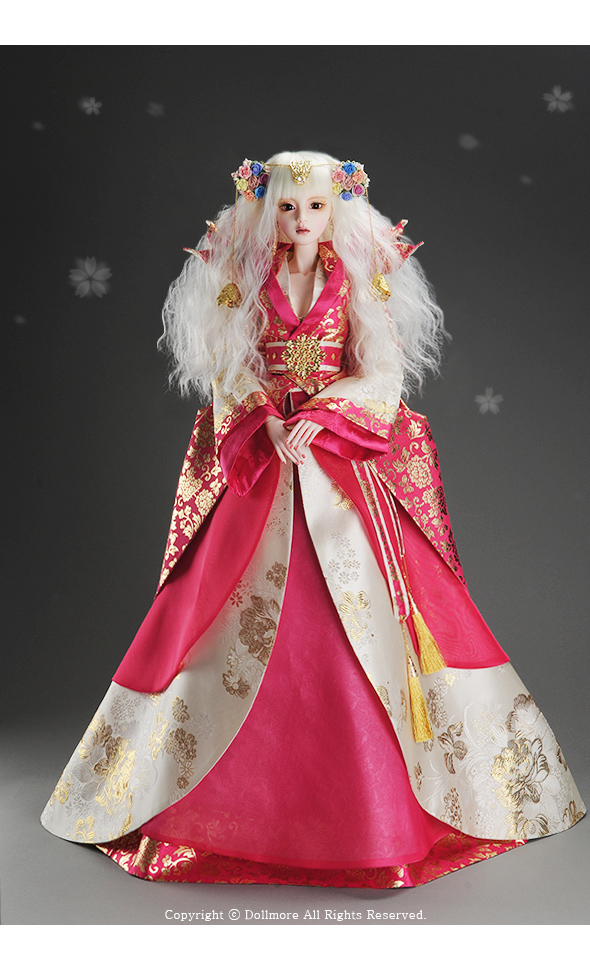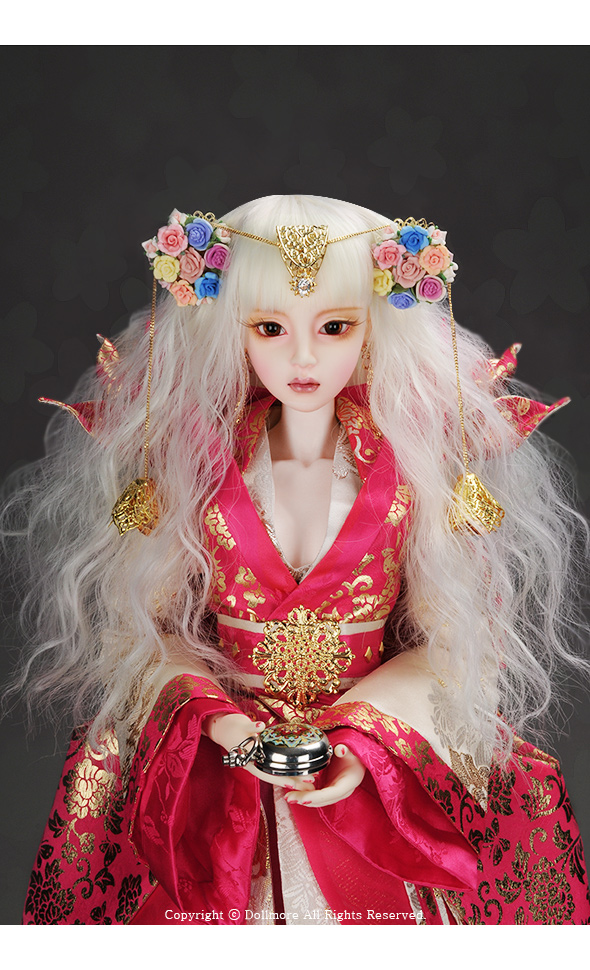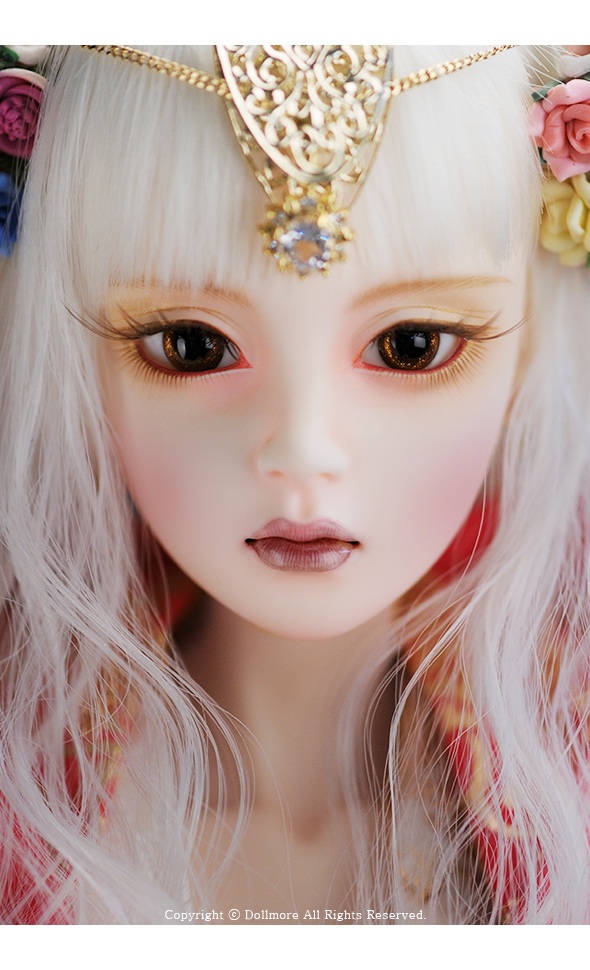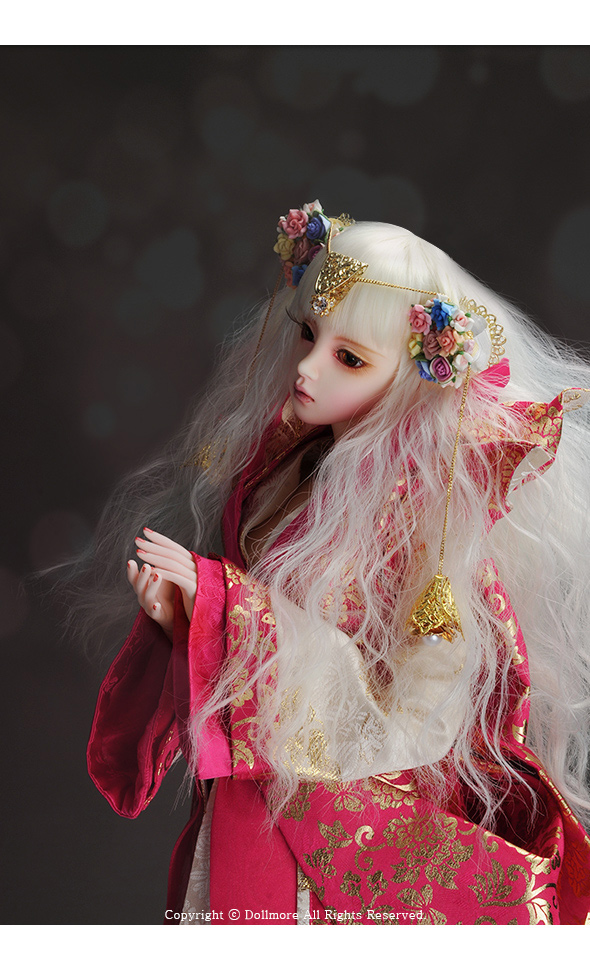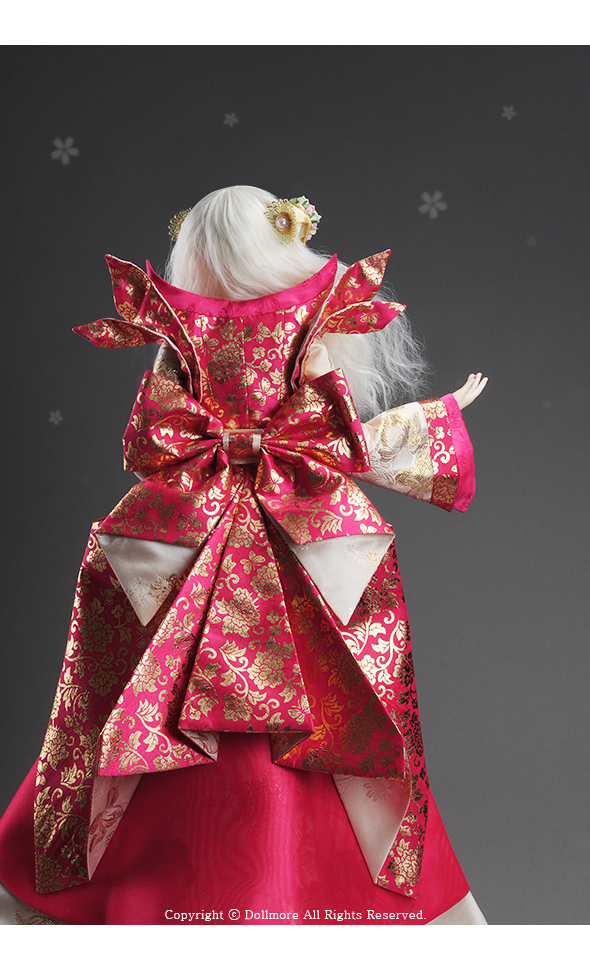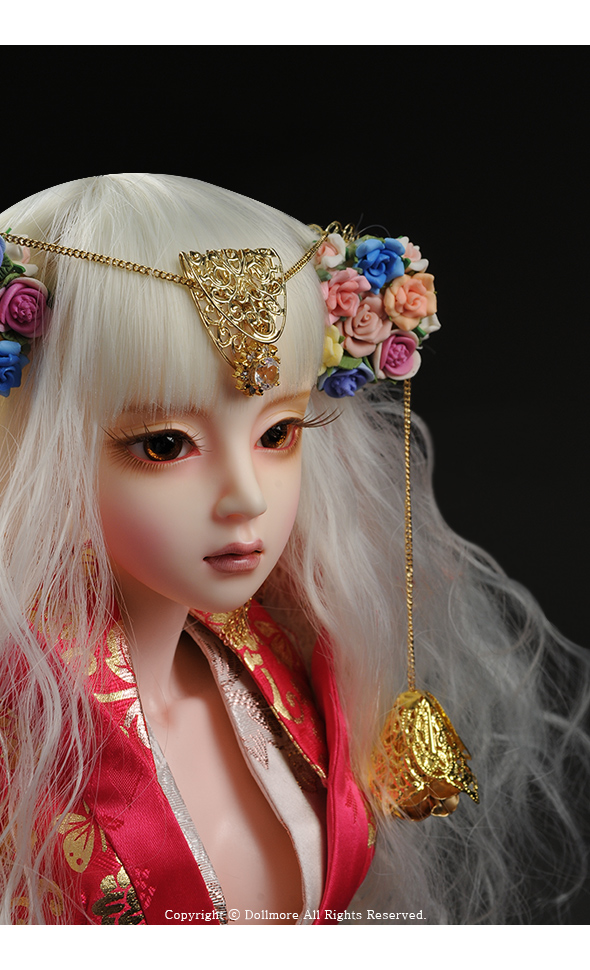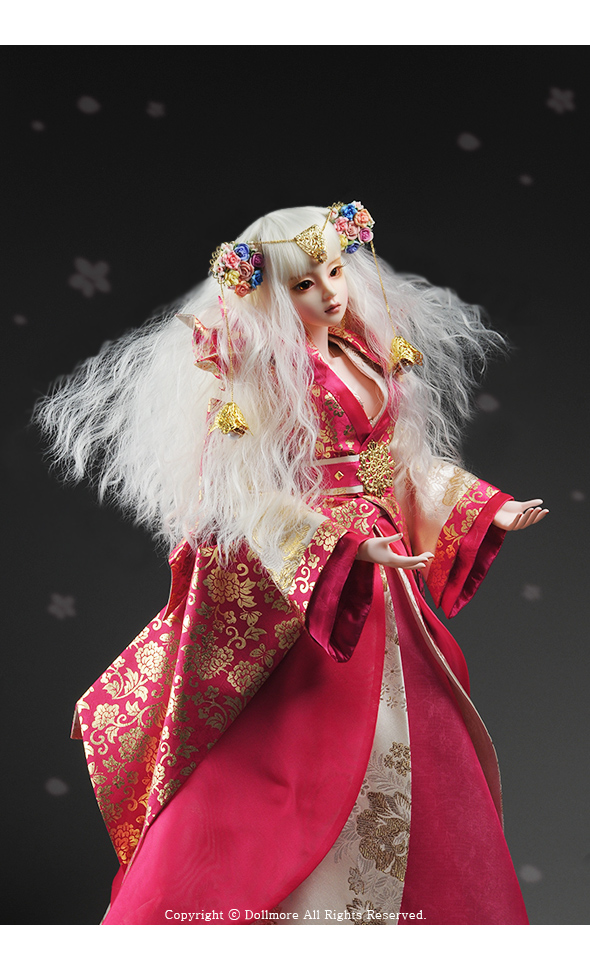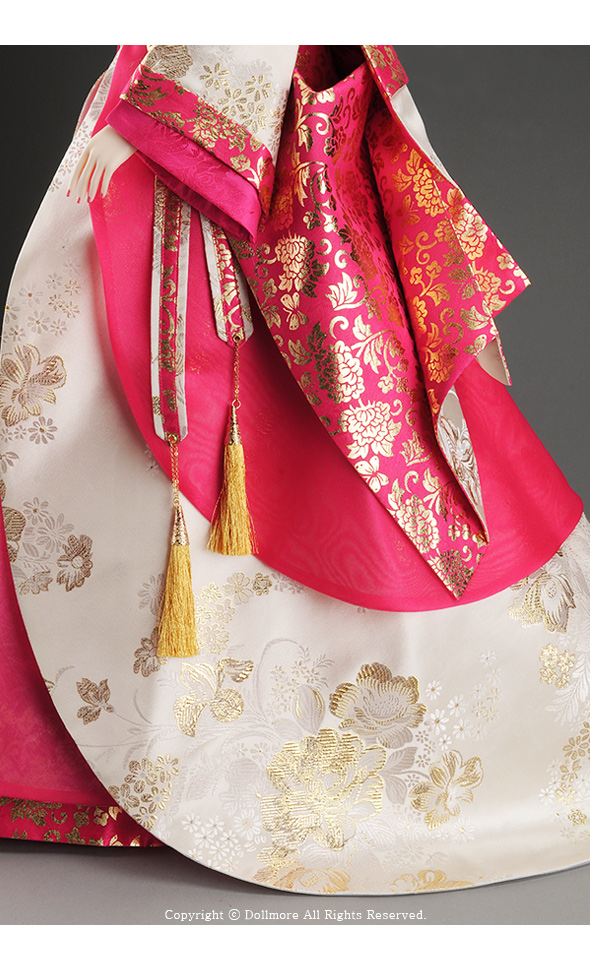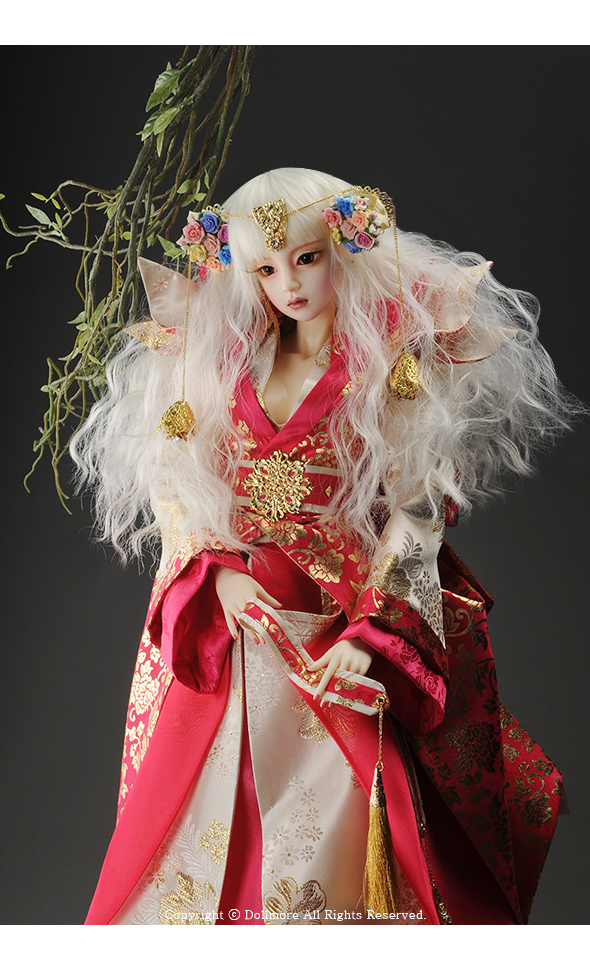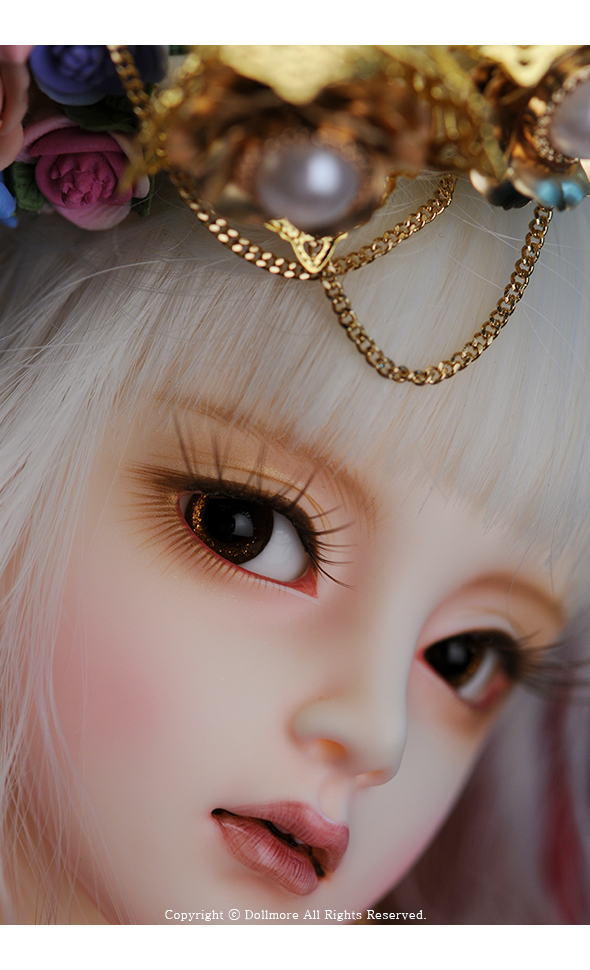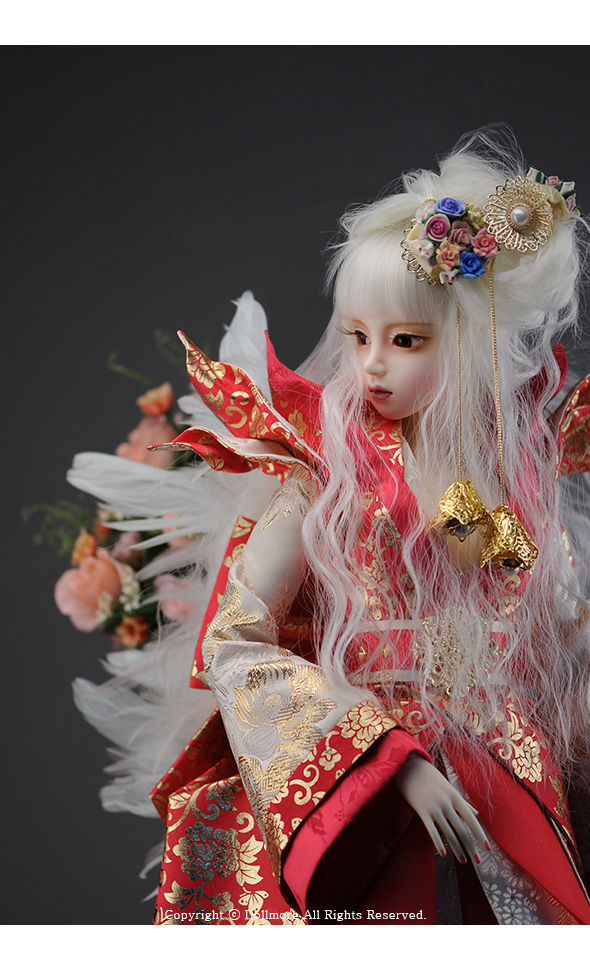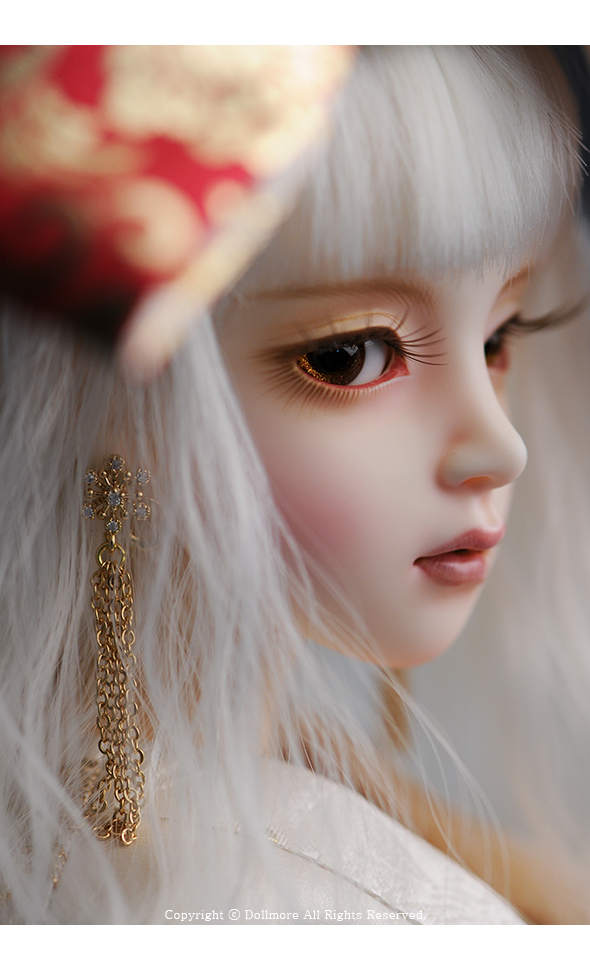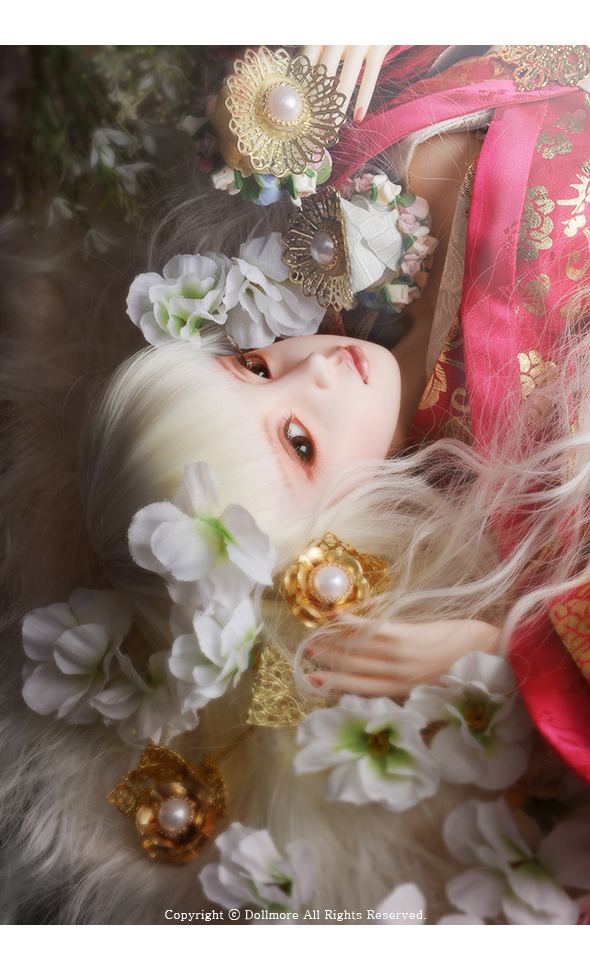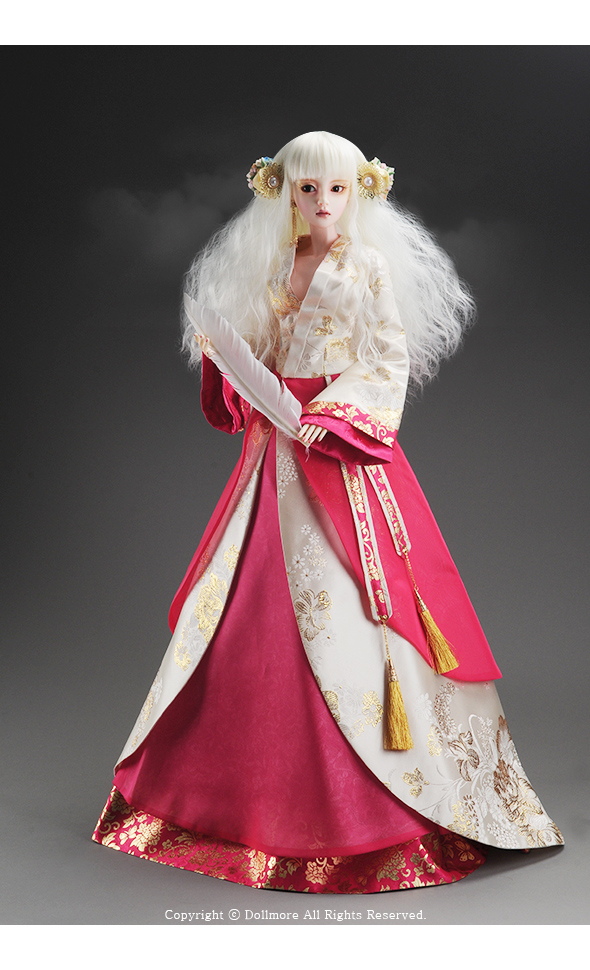 * Costume design : Aion
* Costume explanation
The luxurious LE dress with finely designed pattern using a laser cutting machine~
The shoulder decoration has wires inside to hold and create in the shape you want.
Also, the detachable head ornament can be adjusted in the position.
So these parts can be created based on individual tastes. 
Hand-made ornaments can be slightly different, Seek your understanding for this point.

* Model Doll F Hayarn Size
1. Tall : 66.5cm
2. Body length not include a head : 59.5cm
3. Length from hip to knee : 19cm
4. Length from knee to calf : 18.5cm
5. Circumference of neck : 7.7cm
6. Width of shoulders : 8.5cm
7. Circumference of chest : 25.5cm
8. Circumference of waist : 17.5cm
9. Circumference of hips : 28cm
10. Circumference of Wrist : 5cm
11. Length from shoulder to wrist includes a wrist ball : 20cm
12. Circumference of ankle : 7cm
13. Length from hip to Heel : 39.5cm
14. Length of Foot size : 7.5cm
* For information about order and shipping

- As based on 'Production after order' system, your order can't be canceled, after paying.
- The shipping date may be delayed a little more on hand-made work. Seek your understanding.
- In general, It takes about a month from the date of your payment.
* Payment method
1. Paypal - Dollmore will send you a invoice via paypal. (help@dollmore.net/necking@dollmore.com)
2. Paygate (direct credit card payment)
3. Bank transfer.
- Bank name: Korea first Bank
- Account: 431-20-243375
- Recipient: lee eun young)
- Bank tel: 82- 2- 521- 9252
- Bank address : KOREA FIRST BANK 1675-1
Seochodong Seochogu Seoul 137-070 Korea
Gyodaeyeok Br.
- SWT code : SCBLKRSE
* Design registration No. 2006-50002