* Lusion Doll - Whispering Lillia
The third Lusion Doll - Girl Lilia~
Your support and love will be highly appreciated~
---------------------------------------
Can you tell me?
Your eyes quiver with unsteady movement..
You know that I'm getting tired of your 'hide-and-seek' that you play.
Give me your that bead...
I want to live.
I really need things you don't want.
Happiness is things in our right hand that our left hand wants to have.
I'll thank you when I'm reborn again.
---------------------------------------
* Included: normal skin head and body, eyes (26mm glass eyes, random color, wig (random),
underwear set, 2 cushions, warranty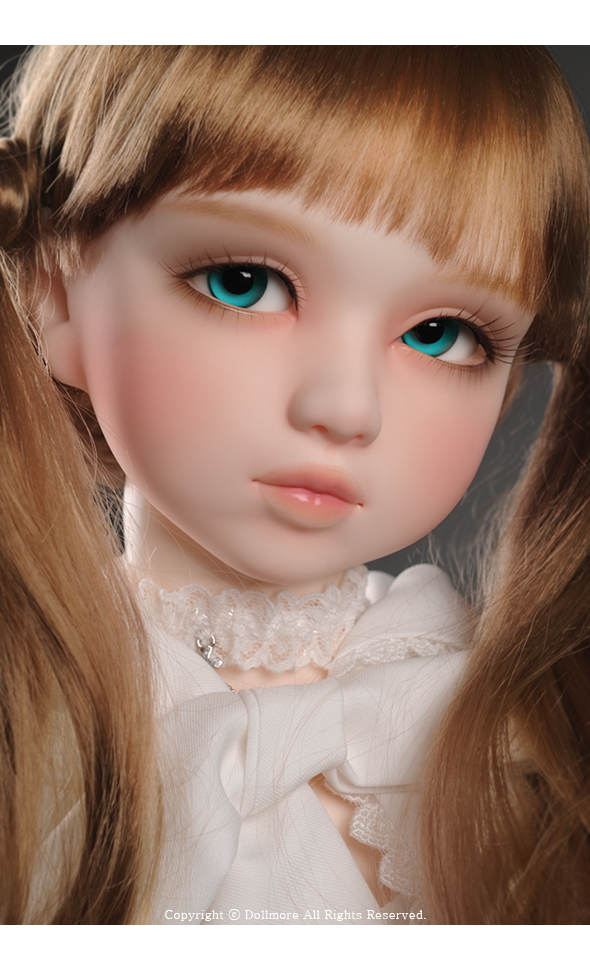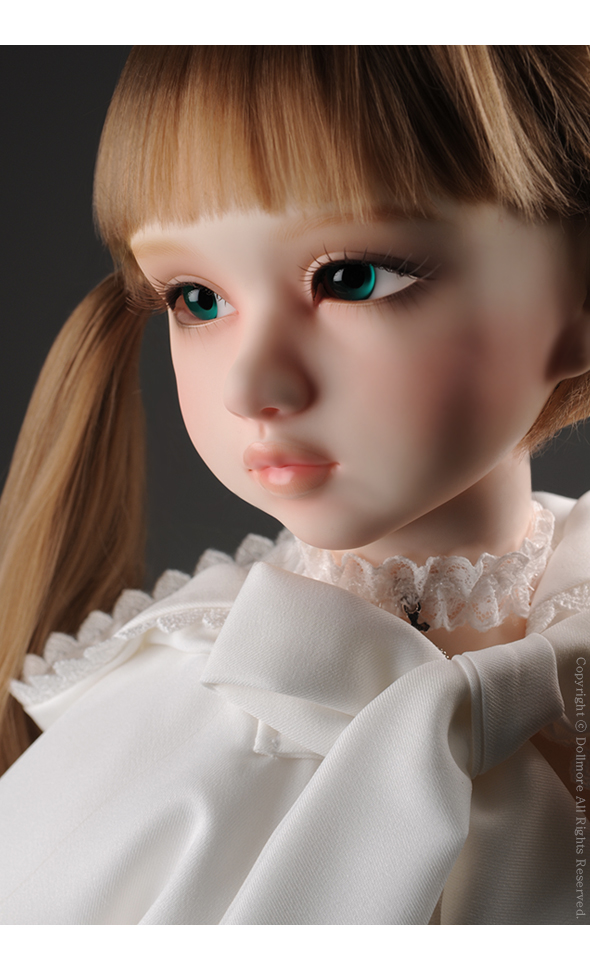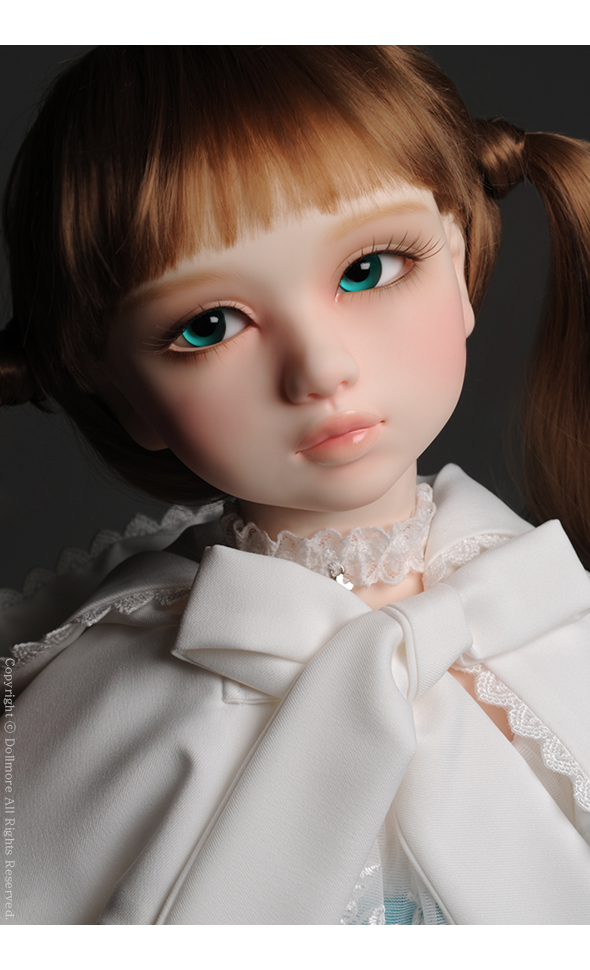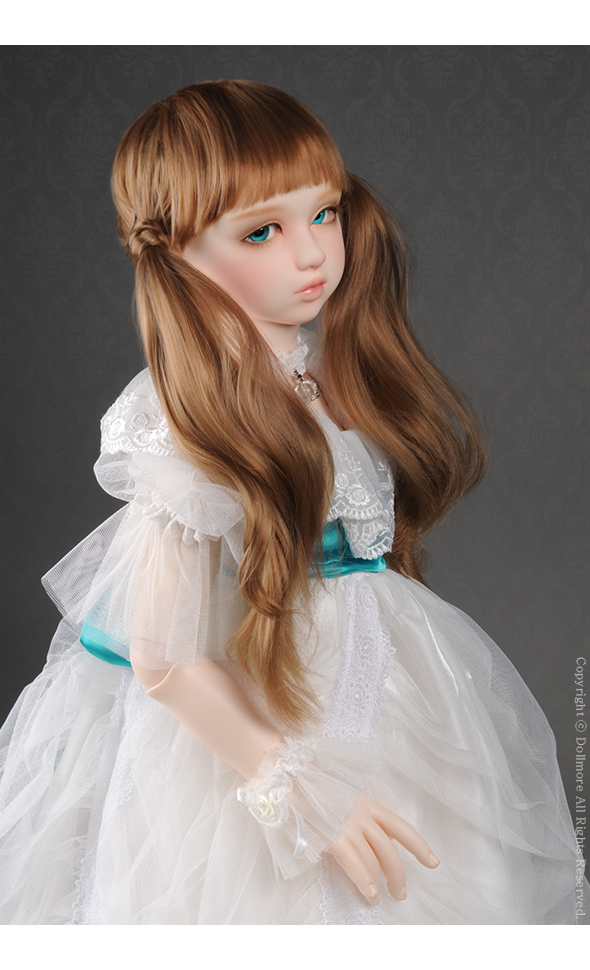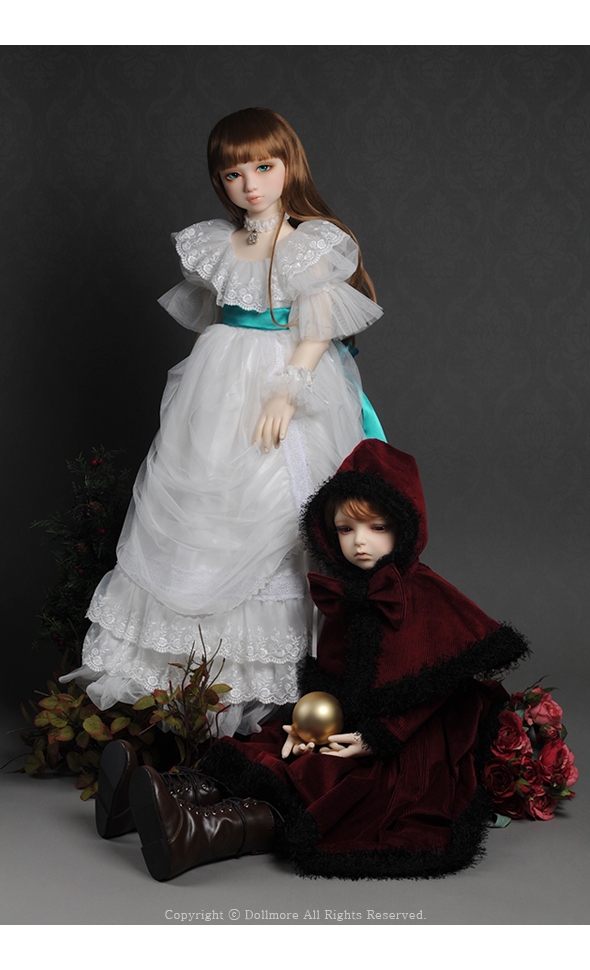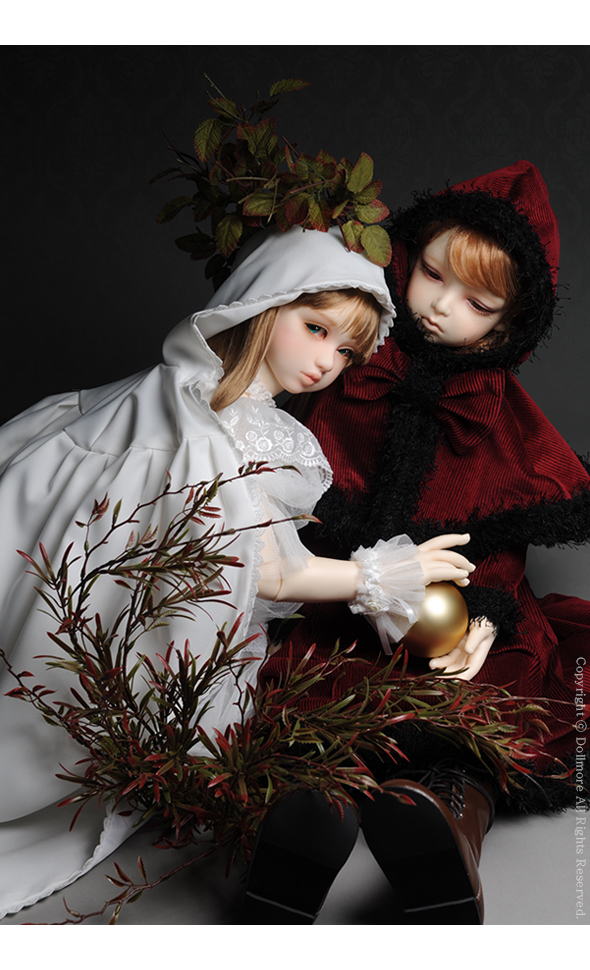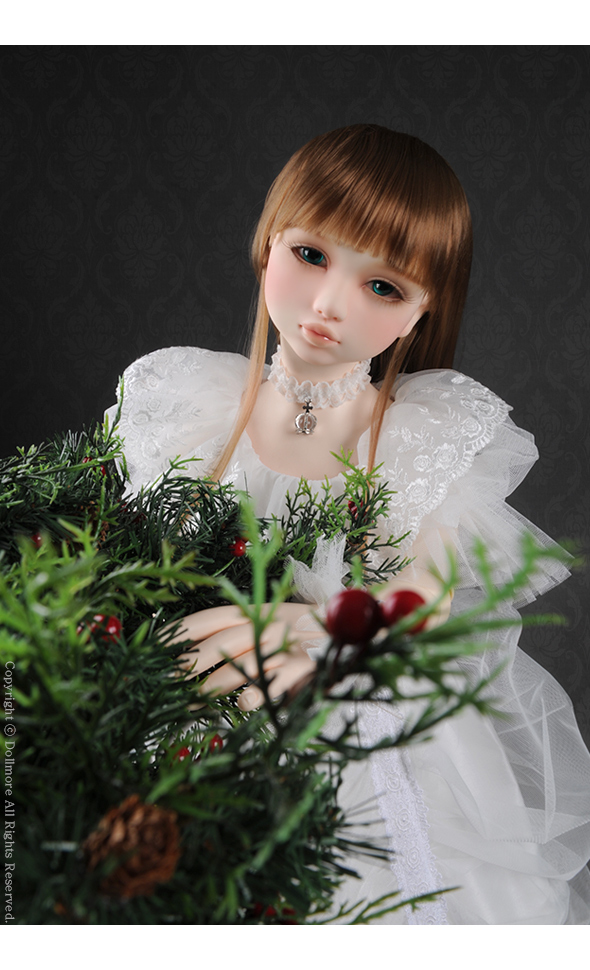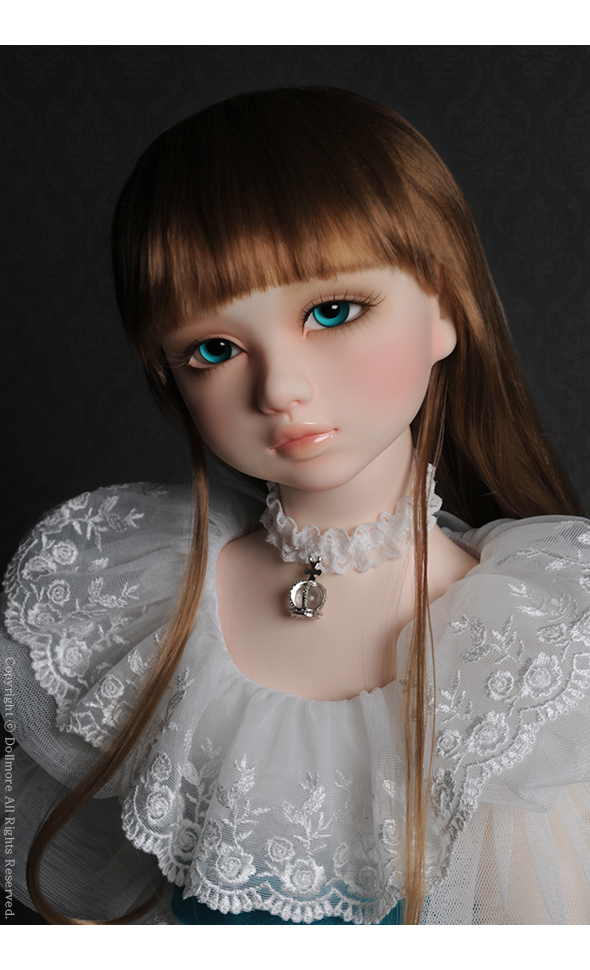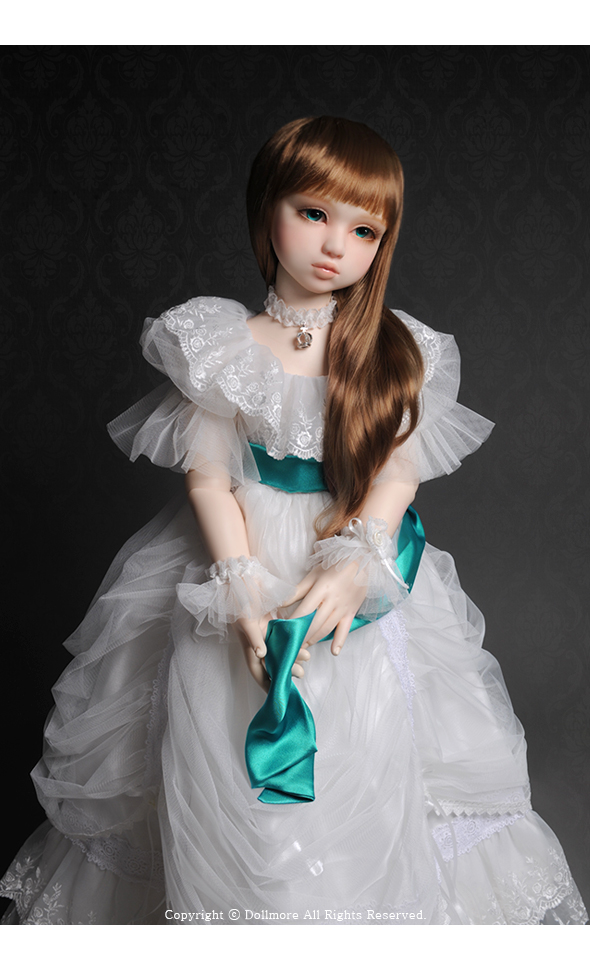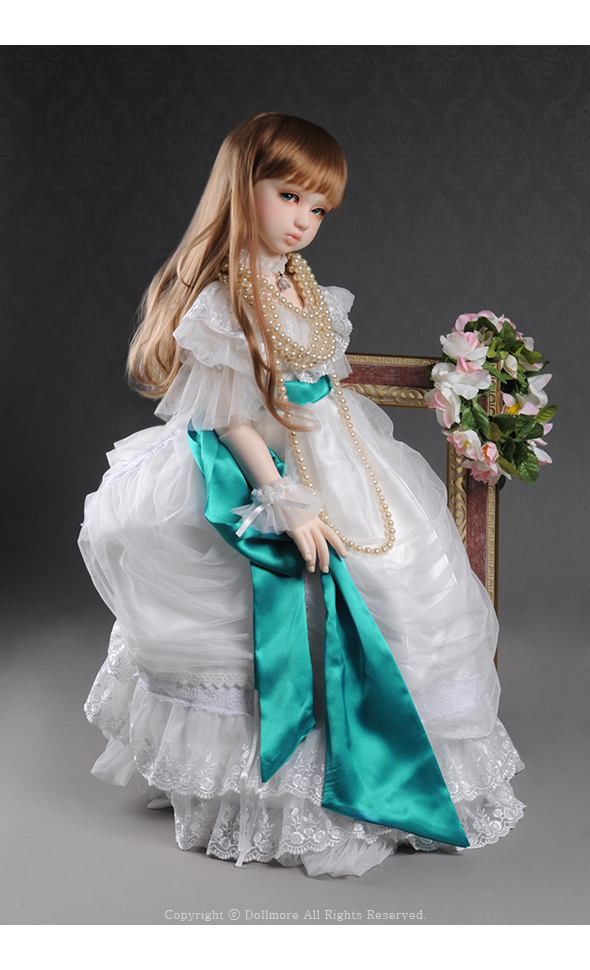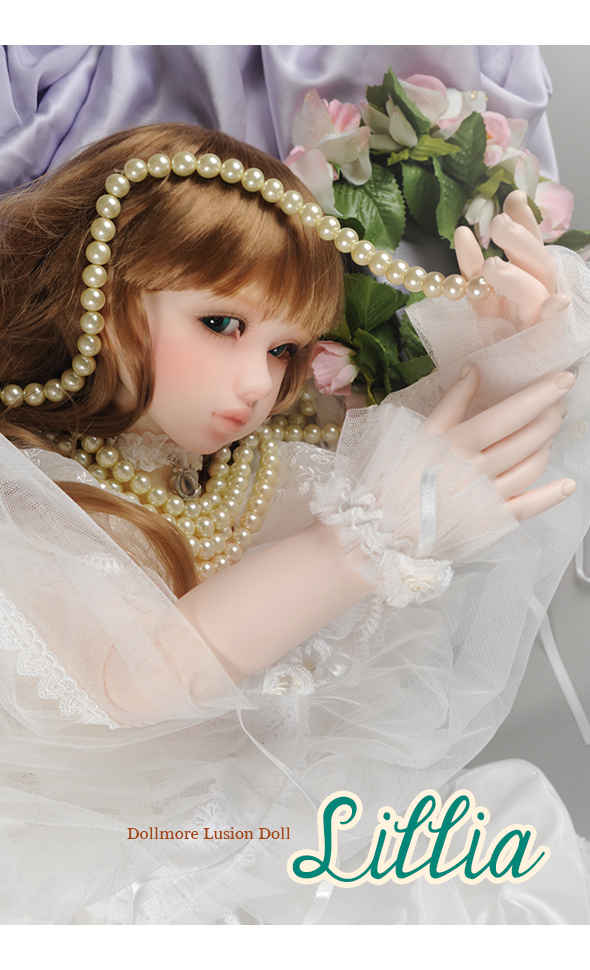 * The shipping date may be delayed a little more on hand-made work. Seek your understanding.
* In general, It takes about 1~2 months before shipping according to options you select and order quantity.
* If you want any specific eyes which are being sold on Dollmore site, not random eyes,
please put a memo for it on additional comments section.

* Lusion Doll Size body size
1. Tall : 79cm
2. Body length not include a head : 70cm
3. Length from hip to knee : 20cm
4. Length from knee to calf : 18cm
5. Circumference of neck : 16.5cm
6. Width of shoulders : 14cm
7. Circumference of chest : 34cm
8. Circumference of waist : 27cm
9. Circumference of hips : 40cm
10. Circumference of Wrist : 12cm
11. Length from shoulder to wrist include a wrist ball : 24cm
12. Circumference of ankle : 14.5cm
13. Length from hip to Heel : 40.5cm
14. Length of Foot size : 13cm

* Lilia's Styling Tip in the images
* eyes: D - Basic 26mm Glass Eye (HA06)
* wig: (13-14) Soft Straight Wig (Brown)
* shoes: Lusion Doll Shoes - Cute Mary Jane Shoes (White)
* Design& sculpted by St.Cura'
* Design registration No. 2006-50002

• Dollmore BJD dolls are made in head office in Korea.
Dollmore has no dealer in China, therefore,
any items which price is lower than dollmore website is illegal itmes.
We will not provide warranty repair service to the customer
who bought our Dollmore dolls from other website
or forum rather than our Dollmore website,
Dollmore ebay store and our authorized dealer website.
Anyone who found illegal products,
please report it to us.

* Payment method
1. Paypal - Dollmore will send you a invoice via paypal. (help@dollmore.net/necking@dollmore.com)
2. Paygate (direct credit card payment)
3. Bank transfer.
- Bank name: Korea first Bank
- Account: 431-20-243375
- Recipient: lee eun young)
- Bank tel: 82- 2- 521- 9252
- Bank address : KOREA FIRST BANK 1675-1
Seochodong Seochogu Seoul 137-070 Korea
Gyodaeyeok Br.
- SWT code : SCBLKRSE
* Layaway Terms
To place an order on layaway, add items to your shopping cart as you normally
and put a memo for "Max 12 months Layaway" on additional comments section.
then I'll send you an invoice for 1/12 of your total order as a deposit and we will then send an invoice the remaining balance in 12 equal monthly payments beginning one month
from the original date on which you placed your layaway order.
At 12 months, after your last installment payment has been charged, we will ship you your merchandise.
In the case of LE, you can't cancel your order. Also, the initial deposit is not refundable.
Therefore, please consider very carefully before deciding to buy.