<< Lusion Doll - Secret Garden ; Dahlia - LE10 >>
Introducing our new limited edition Dahlia...
She is a girl with ball jointed hands who had an unfortunate fate...
She became trapped in the secret garden!
We now reveal to you her brand new look as you witness her trials and tribulations...

Long time no see.
It was long before she came back, stood right next to me
You looked very pale and tired.
I could not say anything...
that I miss you..
that I missed so deeply......
I offer my shoulder for you to come back again.
I hold your cold and rough hands tightly as though your small hands are really in mine....

* Included: Assembled normal skin body with ball jointed hands,
normal skin head with face-up the same as shown in the pictures, eyes, wig, clothes set, shoes, 2 cushions, warranty

*Eyes: D - Basic 26mm Glass Eye (HA06),
*Wig: (13-14) Soft Straight Wig (Red Brown) hair styled in braids,
*Clothes set: two hair ornament, cape, cuffs(one set), neck choker, bear doll, brown outer dress,
apron, ivory inner dress, socks
*Shoes: Lusion Doll Shoes -Cute Mary Jane Shoes (Black),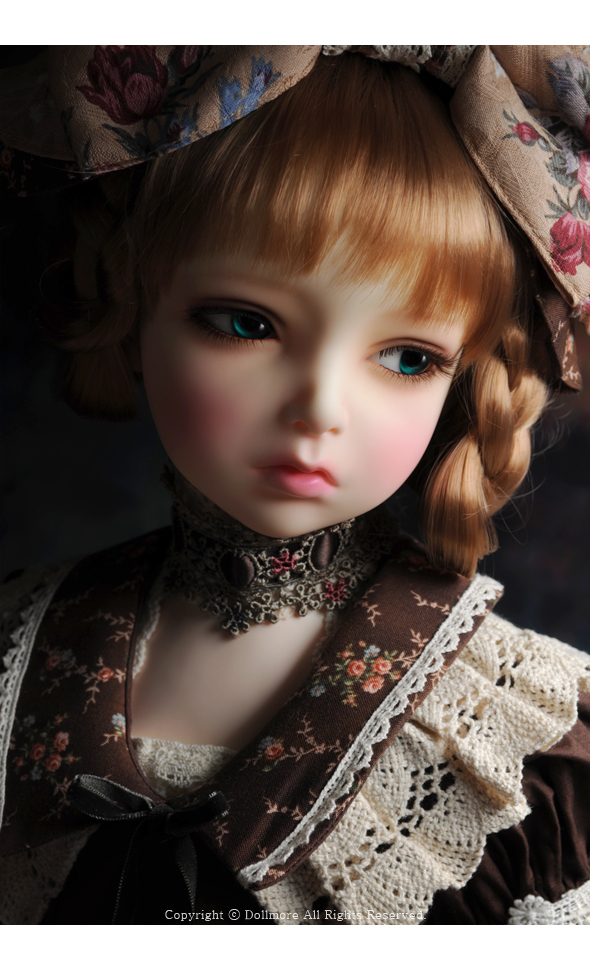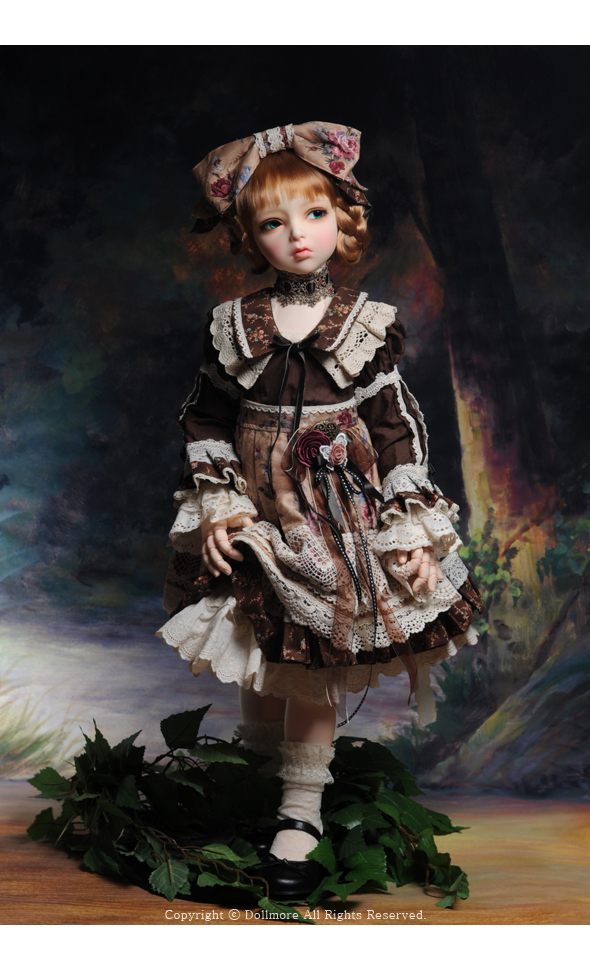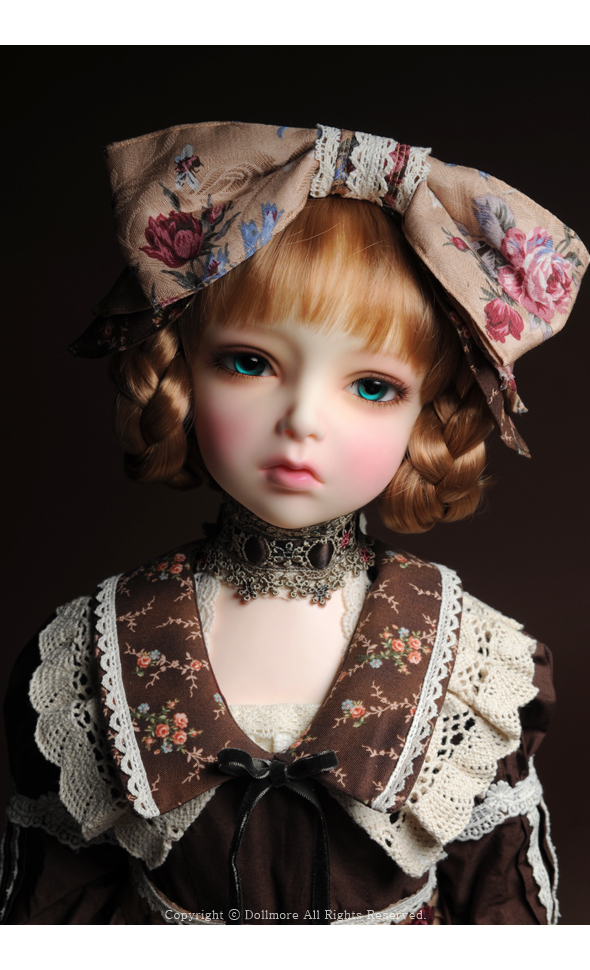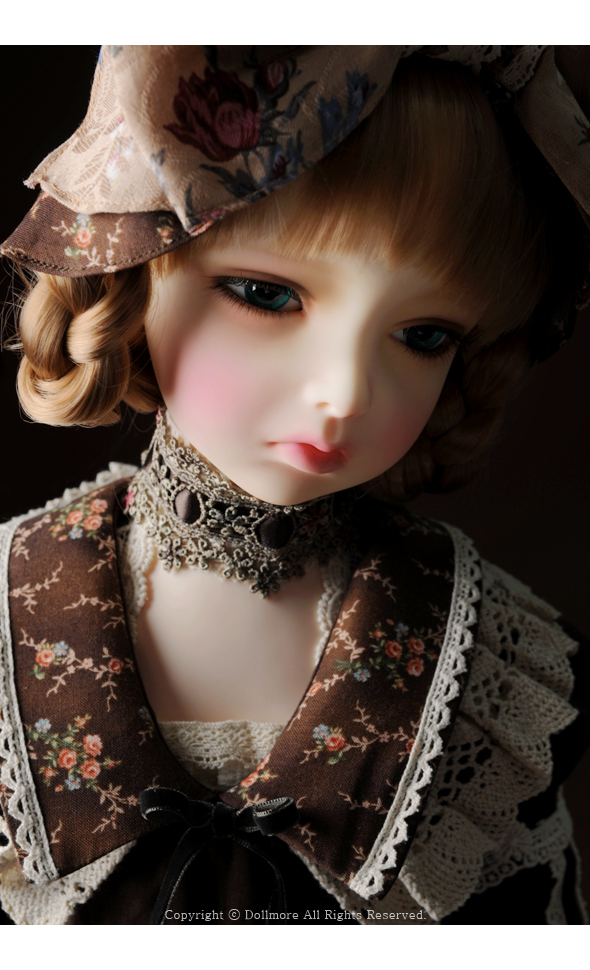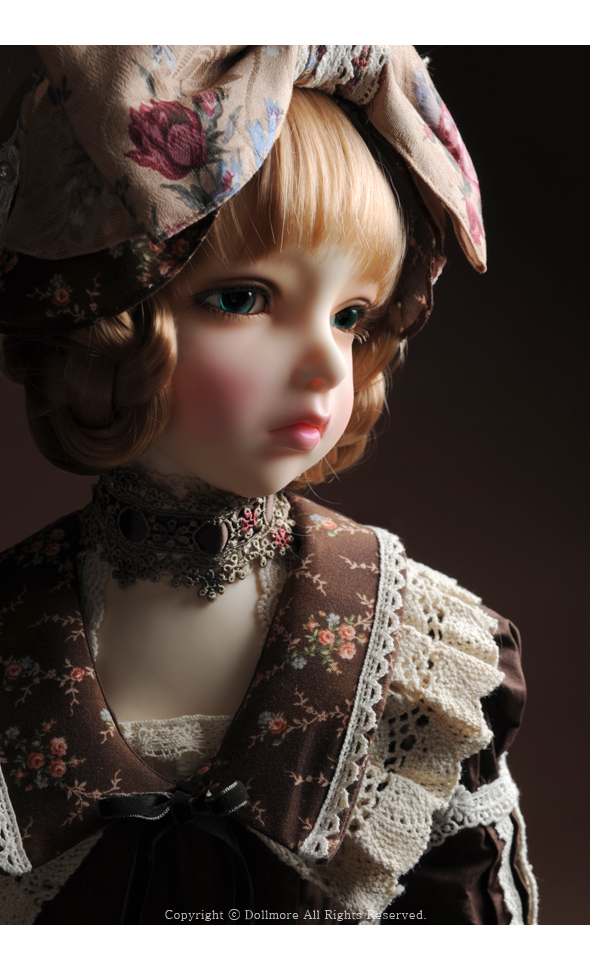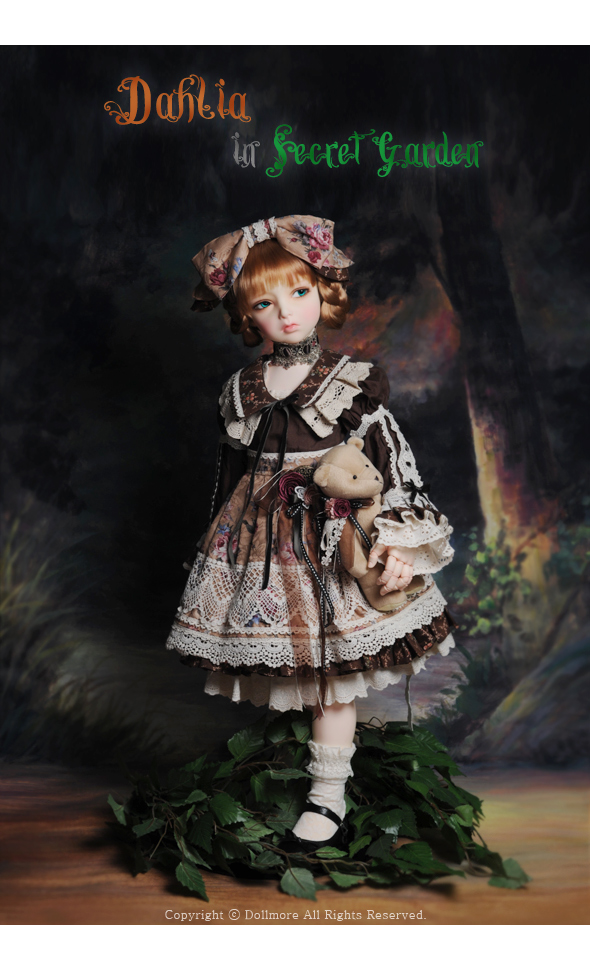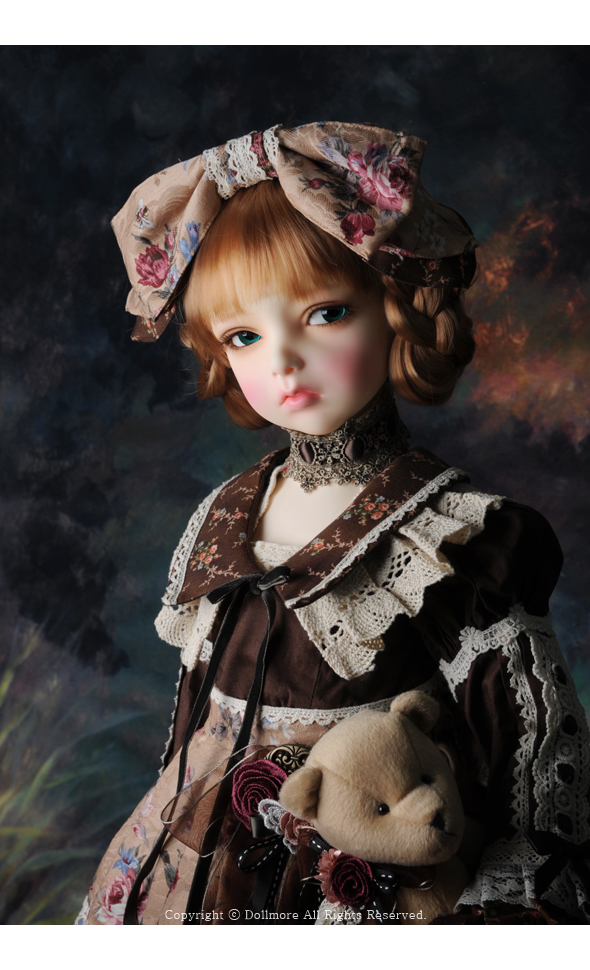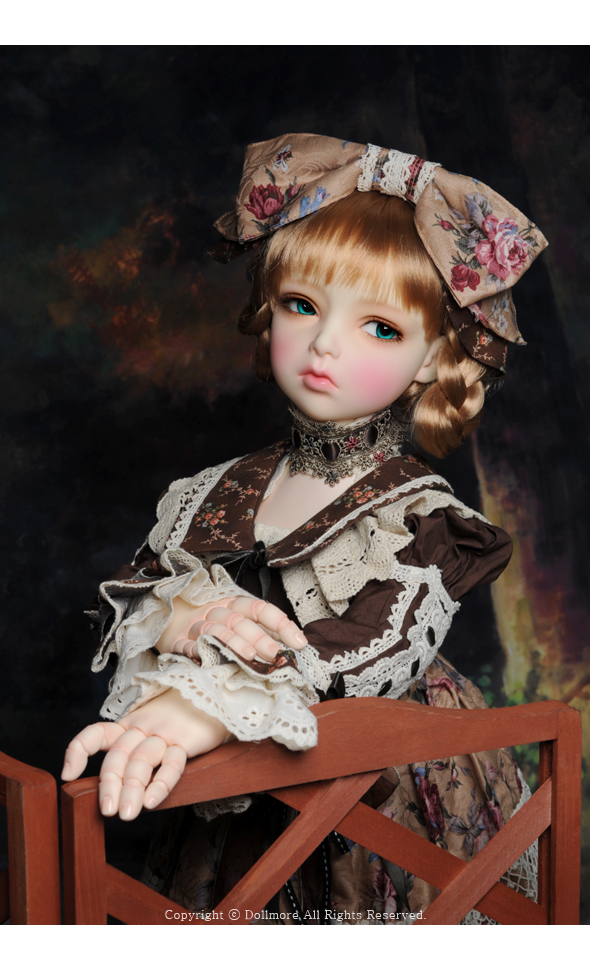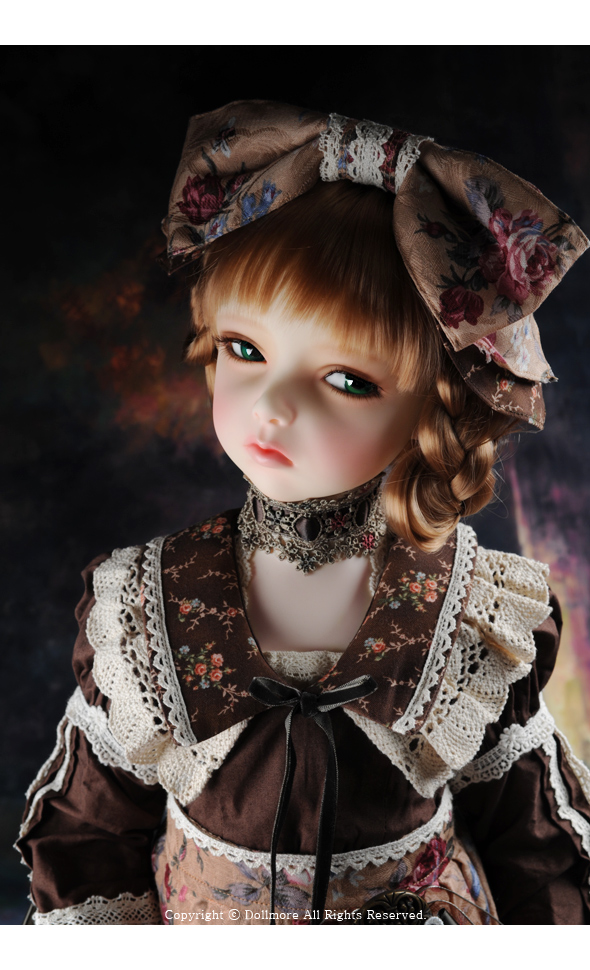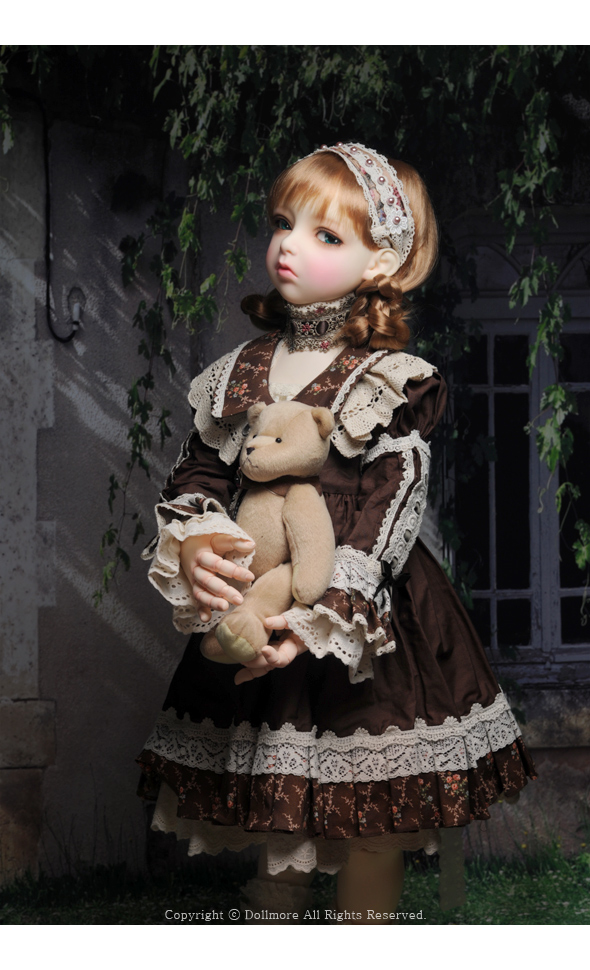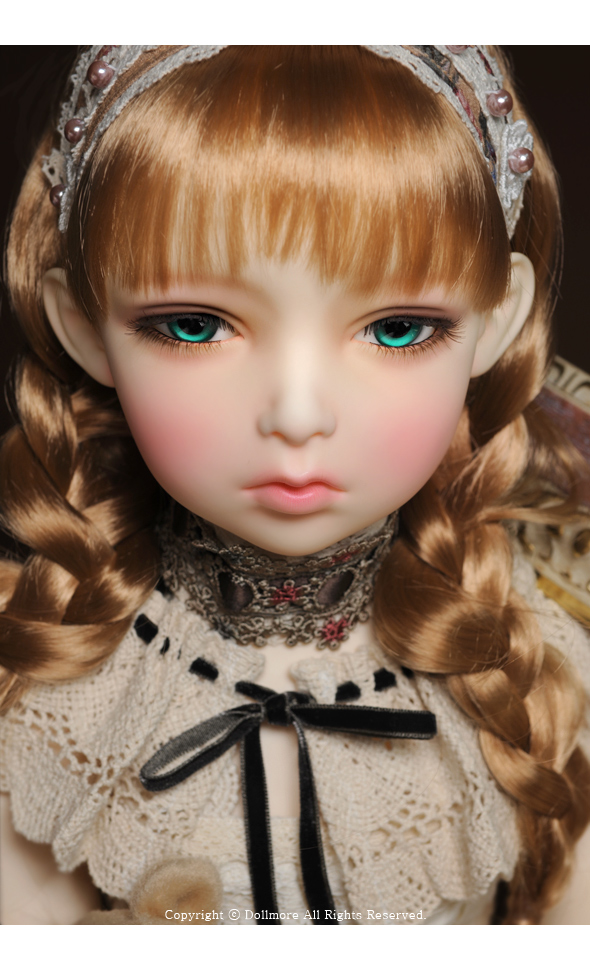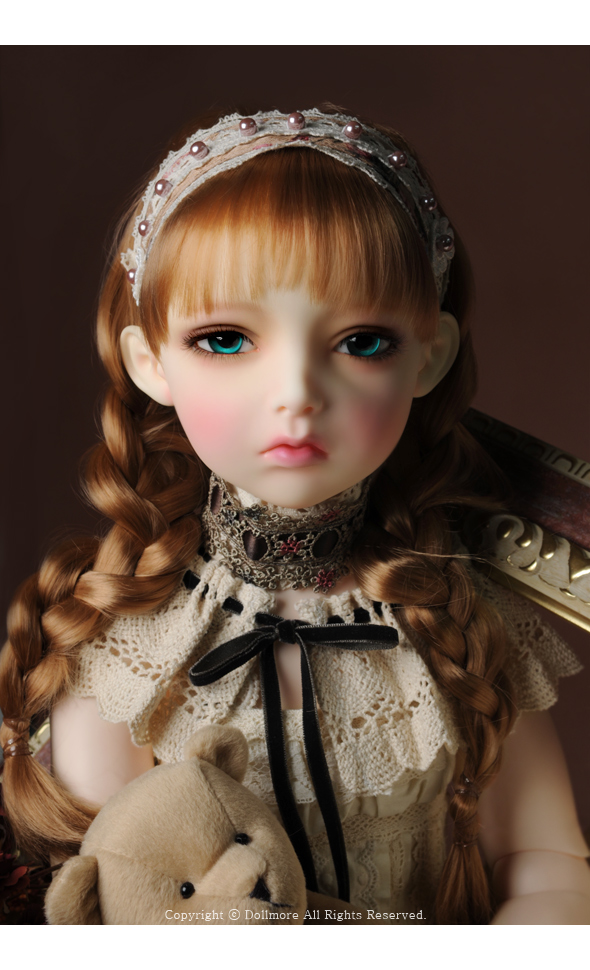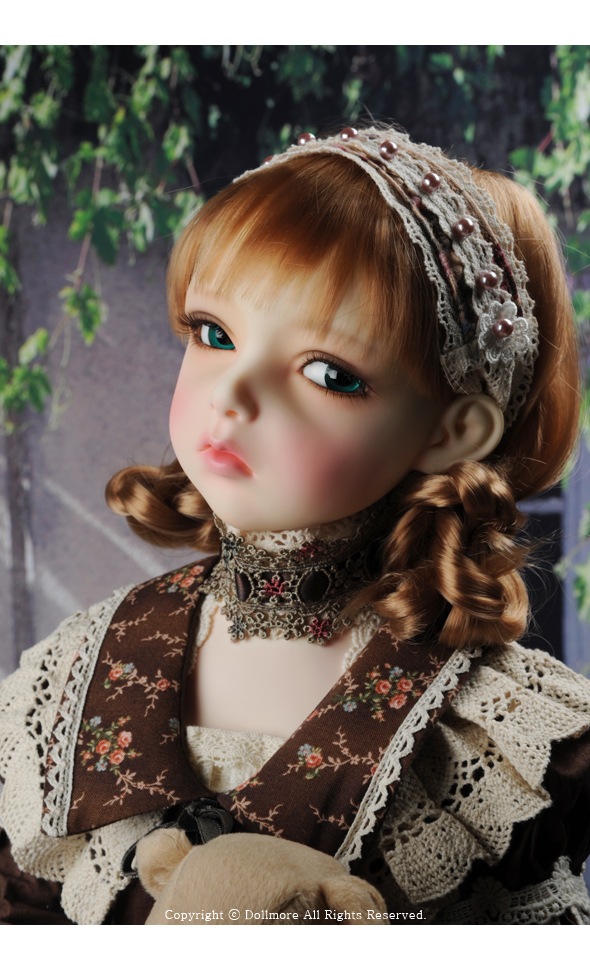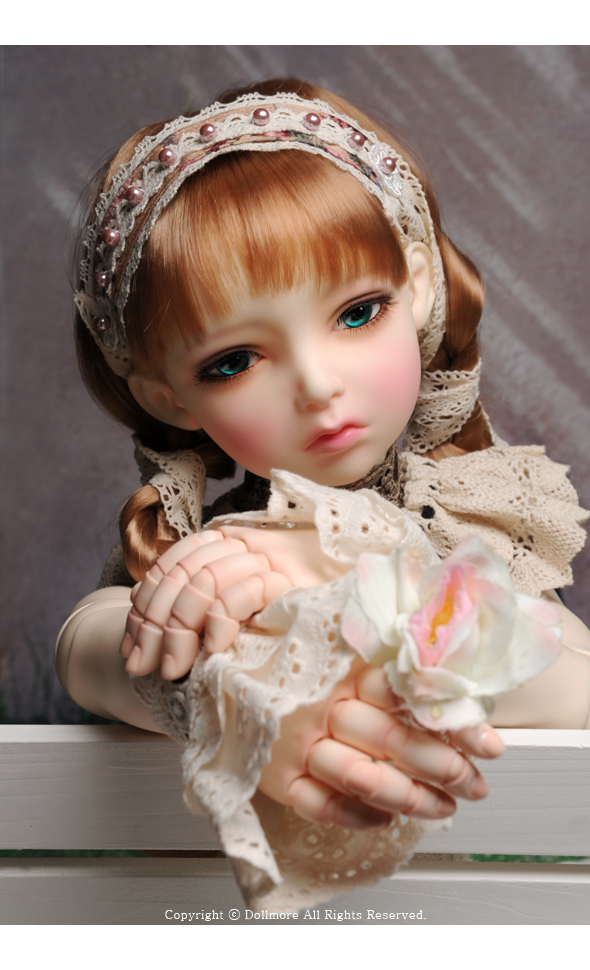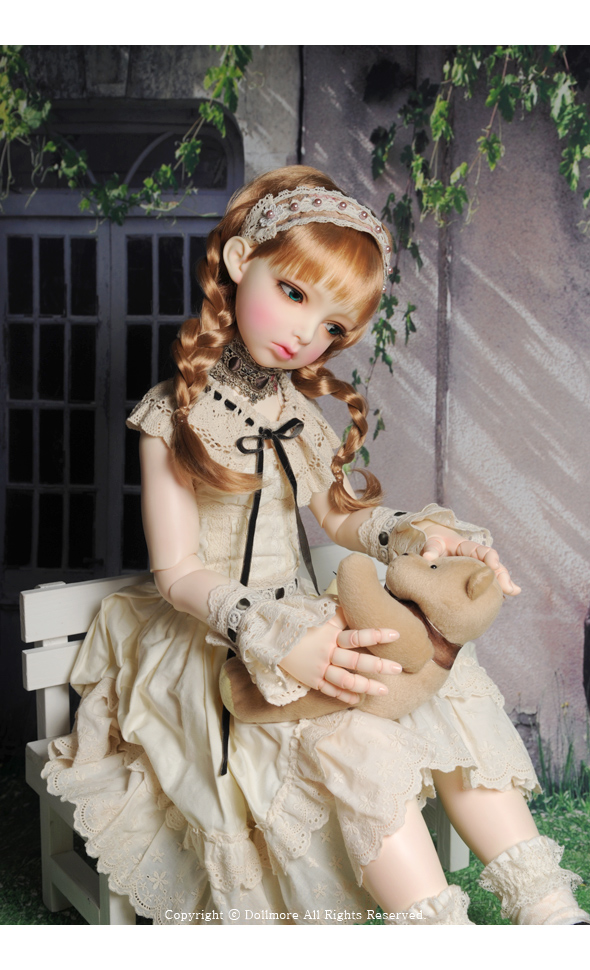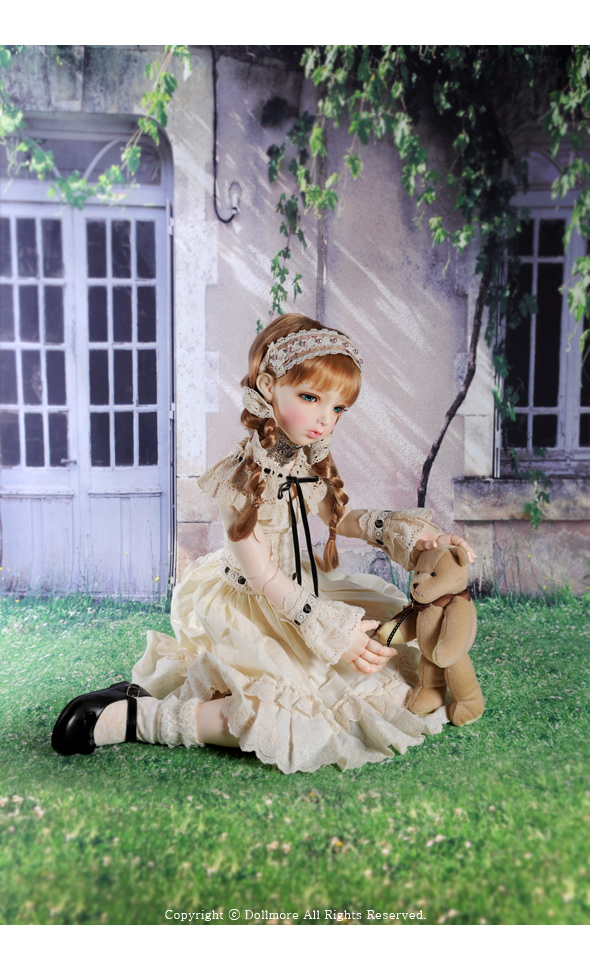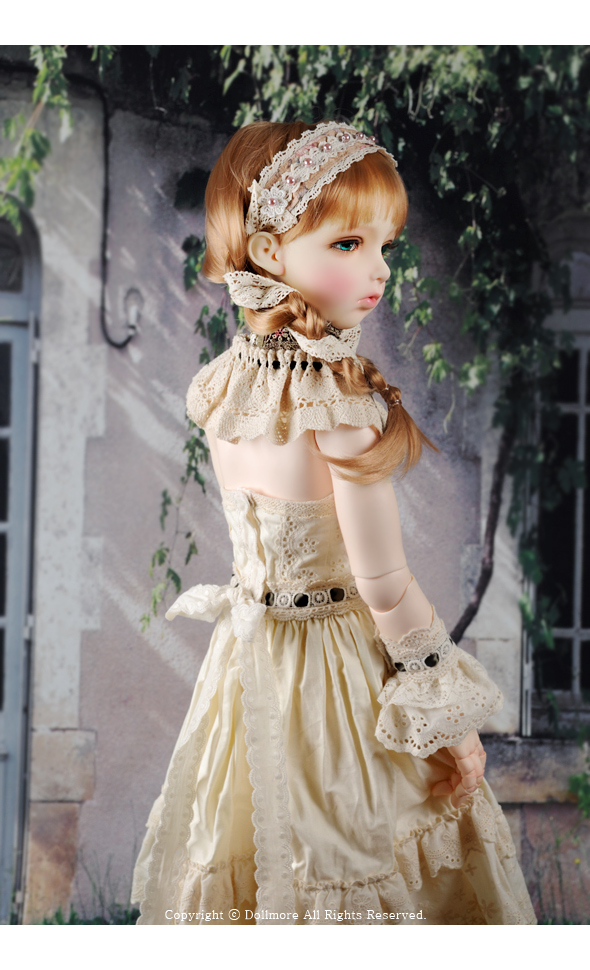 << Lusion Doll Body Size >>
1. Tall : 79cm
2. Body length not include a head : 70cm
3. Length from hip to knee : 20cm
4. Length from knee to calf : 18cm
5. Circumference of neck : 16.5cm
6. Width of shoulders : 14cm
7. Circumference of chest : 34cm
8. Circumference of waist : 27cm
9. Circumference of hips : 40cm
10. Circumference of Wrist : 12cm
11. Length from shoulder to wrist include a wrist ball : 24cm
12. Circumference of ankle : 14.5cm
13. Length from hip to Heel : 40.5cm
14. Length of Foot size : 13cm
<< order and shipping info >>
1. from order to shipping : order -> payment -> production/shipping
so you can't cancel or return goods becase of an order production system.
2. By starting from payment (not order date), it will be shipped in turns.

'Design& sculpted by St.Cura'
Design registration No. 2006-50002

* Hand blushing means that it's painted by both handbrush and airbrush.
Its front, back and side parts are painted continuly in colors, as changed its poses in various ways
so In the process, the painting on joint balls and end of joints may come off.
Seek your understanding for this matter which is out of out of our control.
* Payment method
1. Paypal - Dollmore will send you a invoice via paypal. (help@dollmore.net/necking@dollmore.com)
2. Paygate (direct credit card payment)
3. Bank transfer.
- Bank name: Korea first Bank
- Account: 431-20-243375
- Recipient: lee eun young)
- Bank tel: 82- 2- 521- 9252
- Bank address : KOREA FIRST BANK 1675-1
Seochodong Seochogu Seoul 137-070 Korea
Gyodaeyeok Br.
- SWT code : SCBLKRSE
* Layaway Terms
To place an order on layaway, add items to your shopping cart as you normally
and put a memo for "Max 12 months Layaway" on additional comments section.
then I'll send you an invoice for 1/12 of your total order as a deposit and we will then send an invoice the remaining balance in 12 equal monthly payments beginning one month
from the original date on which you placed your layaway order.
At 12 months, after your last installment payment has been charged, we will ship you your merchandise.
In the case of LE, you can't cancel your order. Also, the initial deposit is not refundable.
Therefore, please consider very carefully before deciding to buy.