<< Glamor Eve Doll - Red Diva ; Aileen - LE10 >>
* Special Limited Edition- LE 10
This is the beginning of the beautiful Glamor Diva, whose name is Aileen.
Her red dress suits her coloring, shows off her striking figure and coordinates well.
Even though she wears the dress, it can't be hidden?
her song, sung with a captivating voice, is a beautiful, rare ability.
Nevertheless, her glamorous figure.. bust, hips, and leg lines are so attractive~
Her female figure and femininity, with the melody performing add to her charm.
The gorgeous voice and passion completely fill the hall.
Tonight, she is a Diva like a soaring swan.
<< Included >>
- Normal skin Aileen head with face-up + Normal skin assembled body
- Glass eyes: D - Real 16mm Eyes (SR02)
- Wig: (7-8) Sabelle Long Wig (Black), shoes: SD high heeled Eternel Shoes (Red)
- Clothes set (red dress + belt + choker + lacy all-in-one)
- Box, 2 cushions, doll manual COA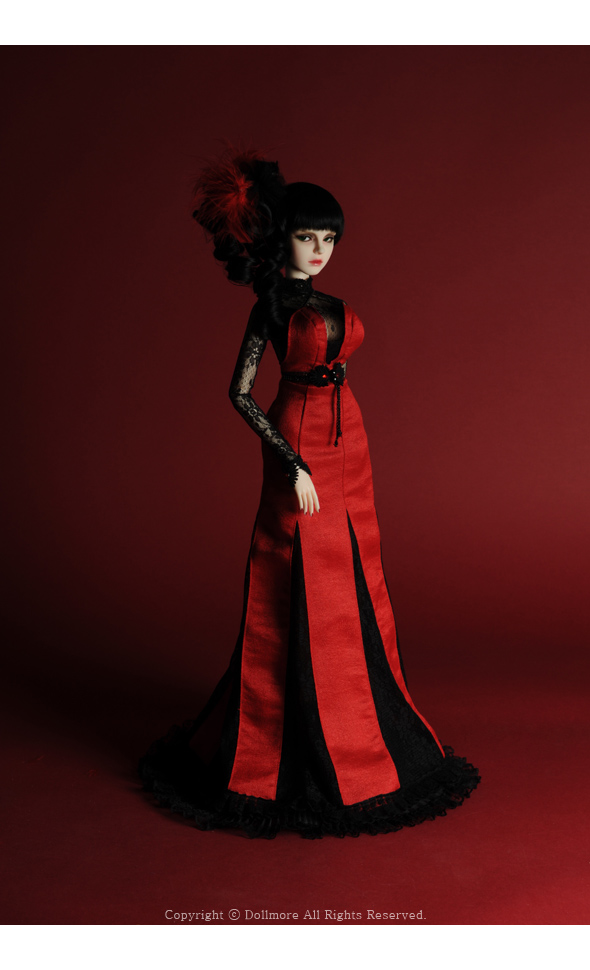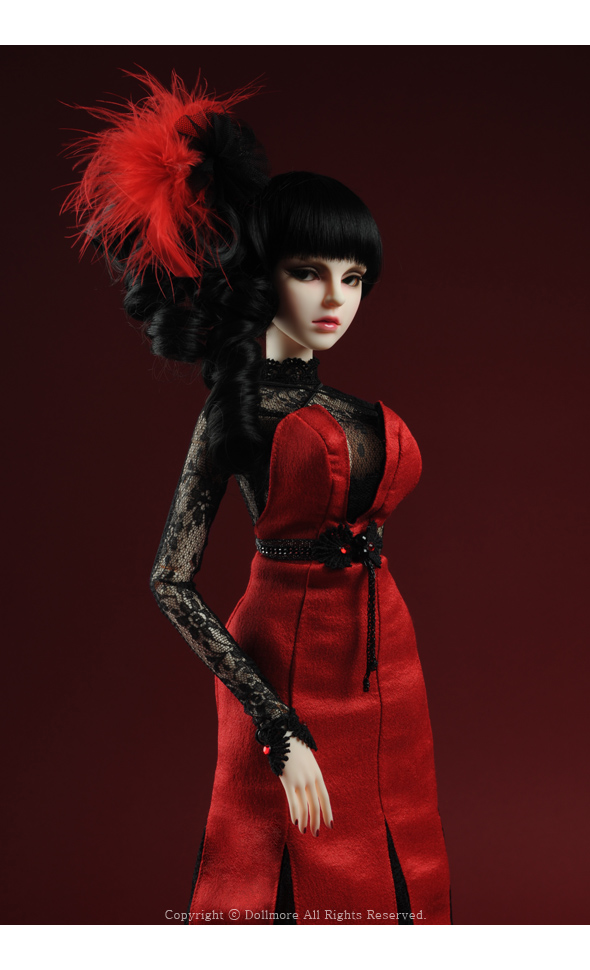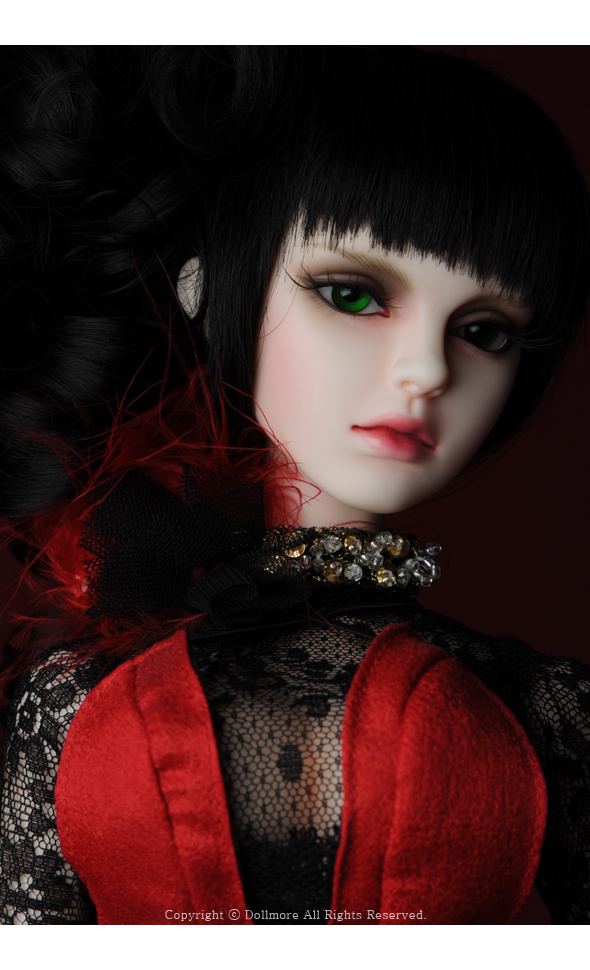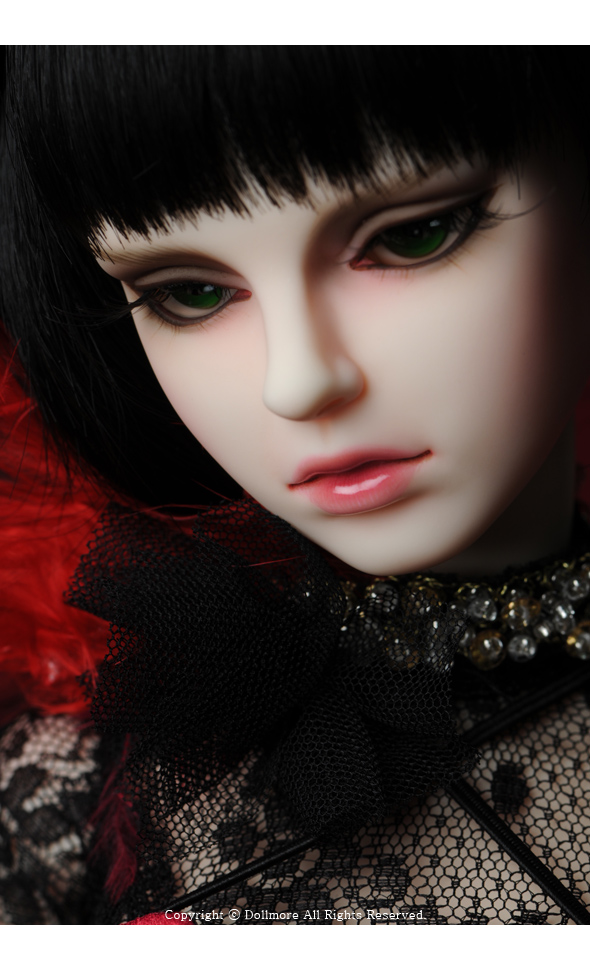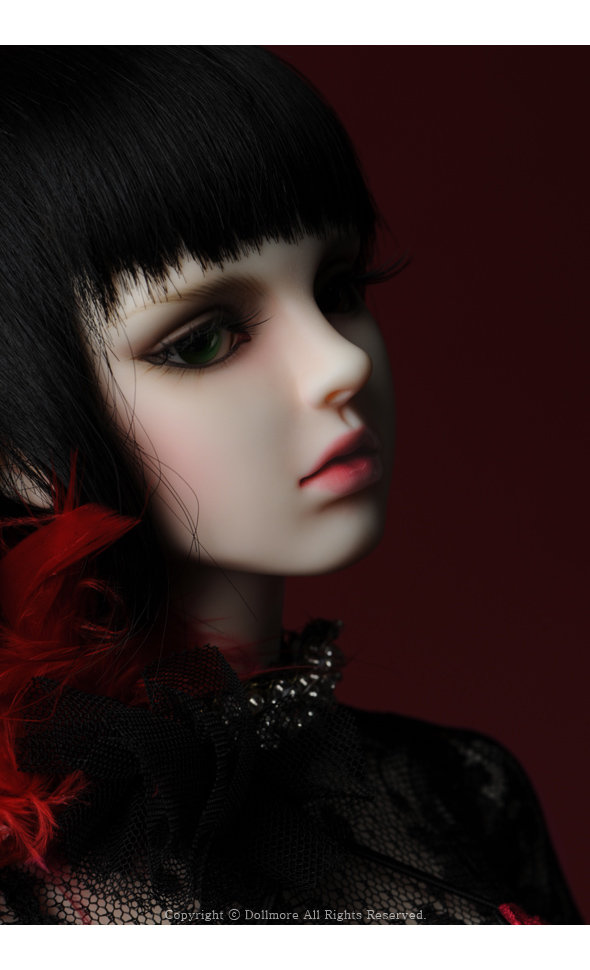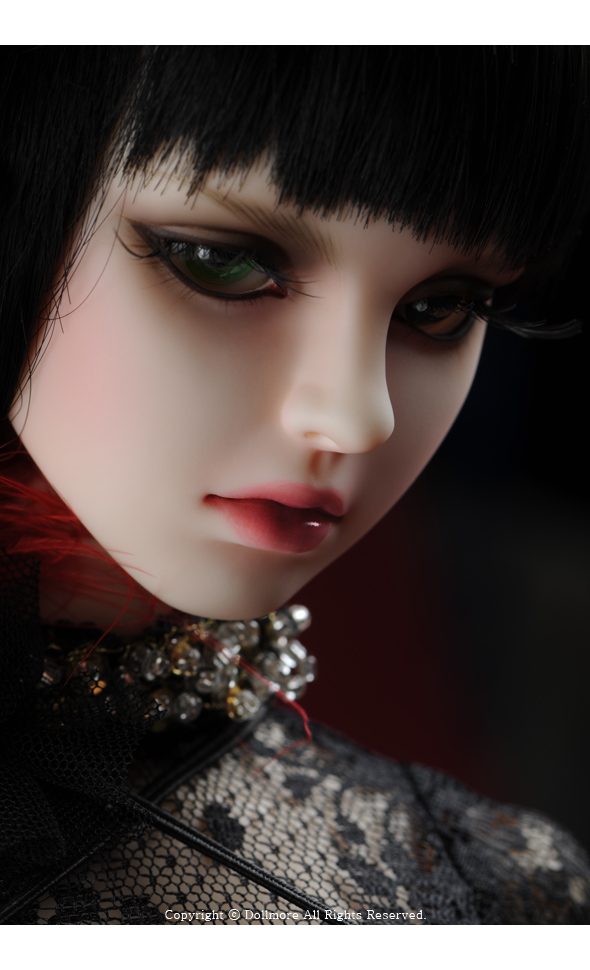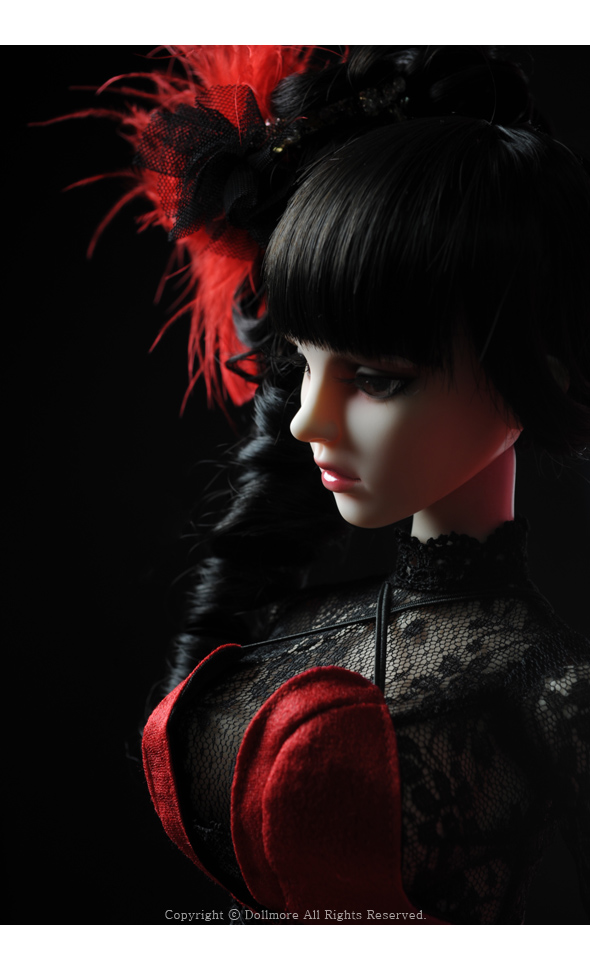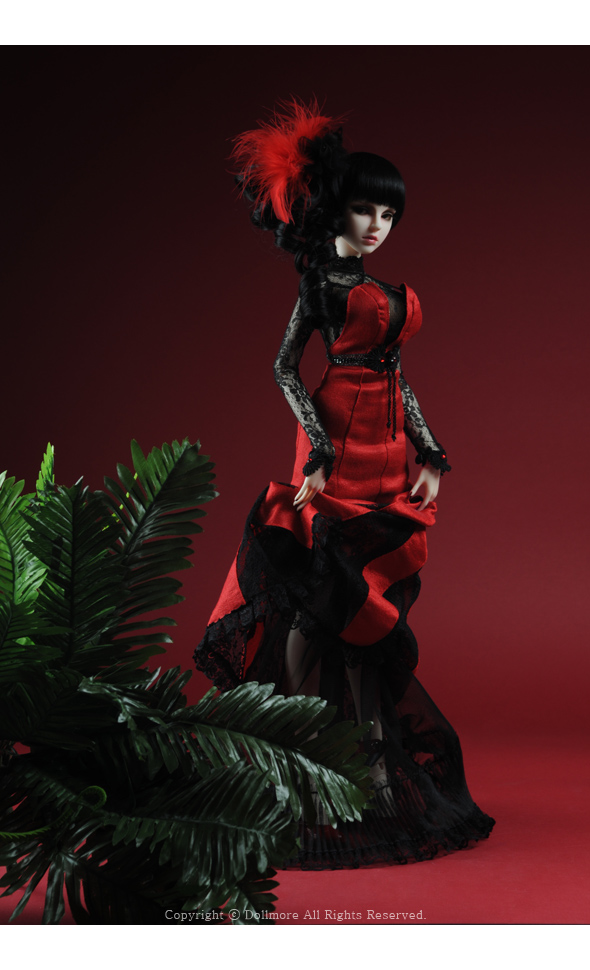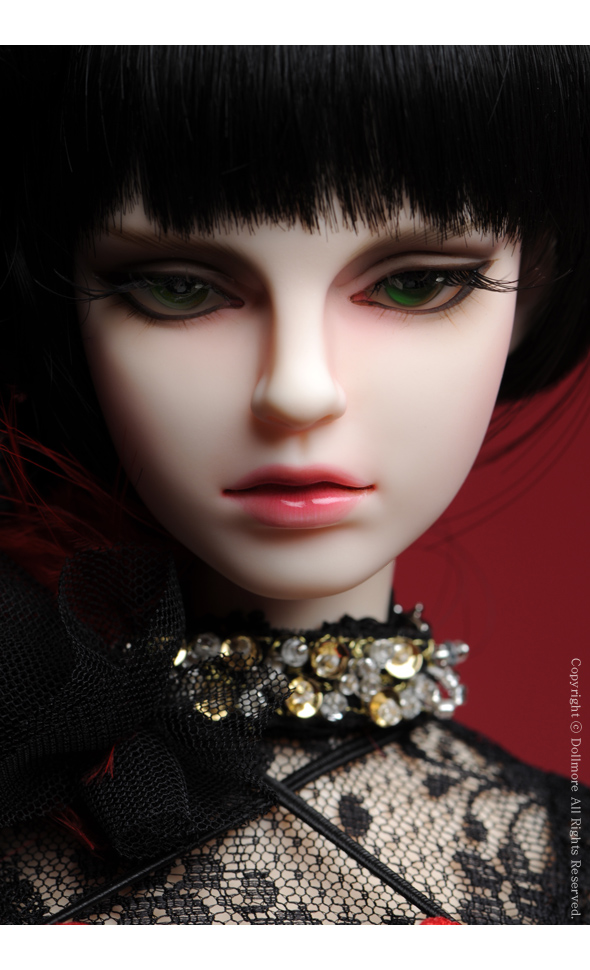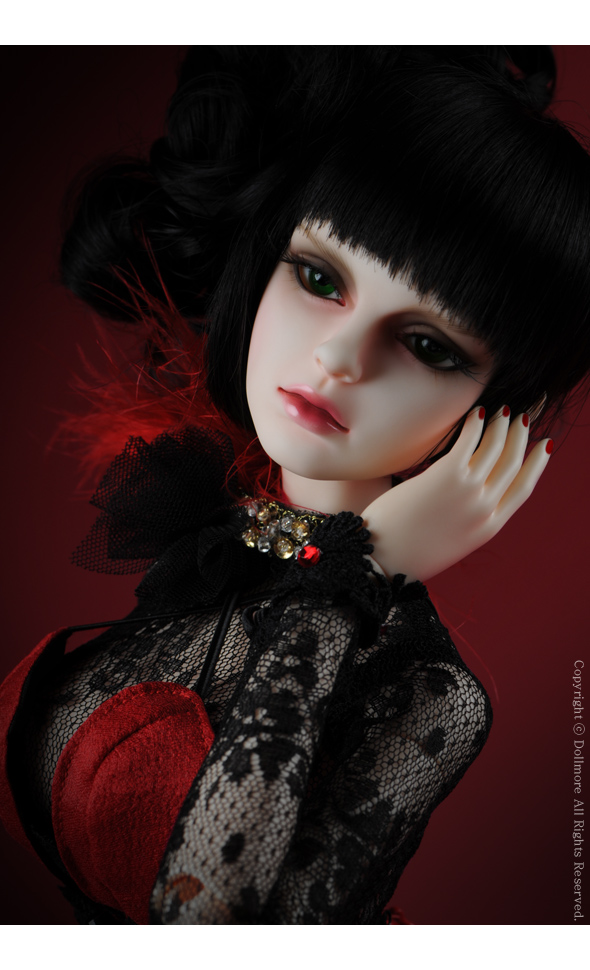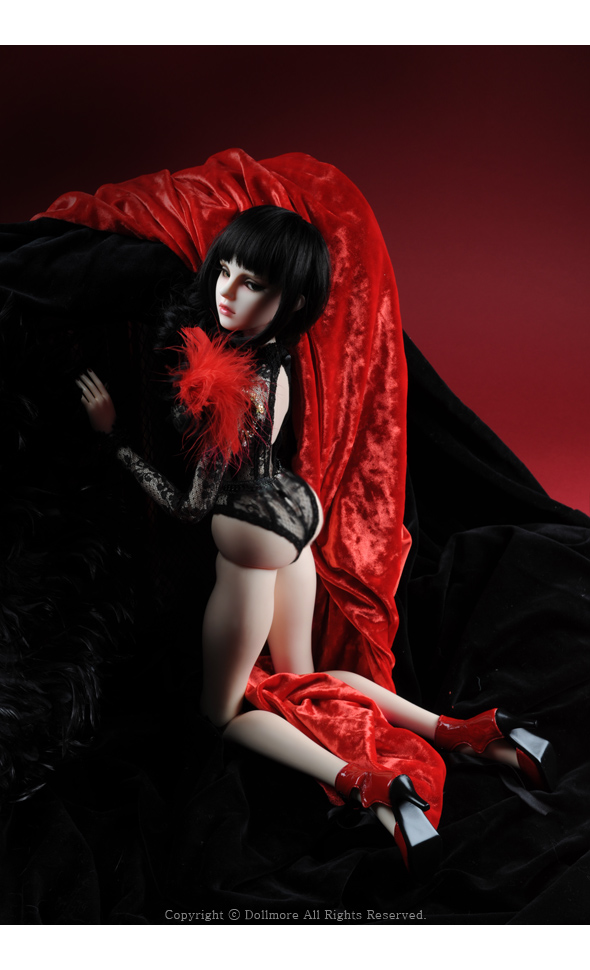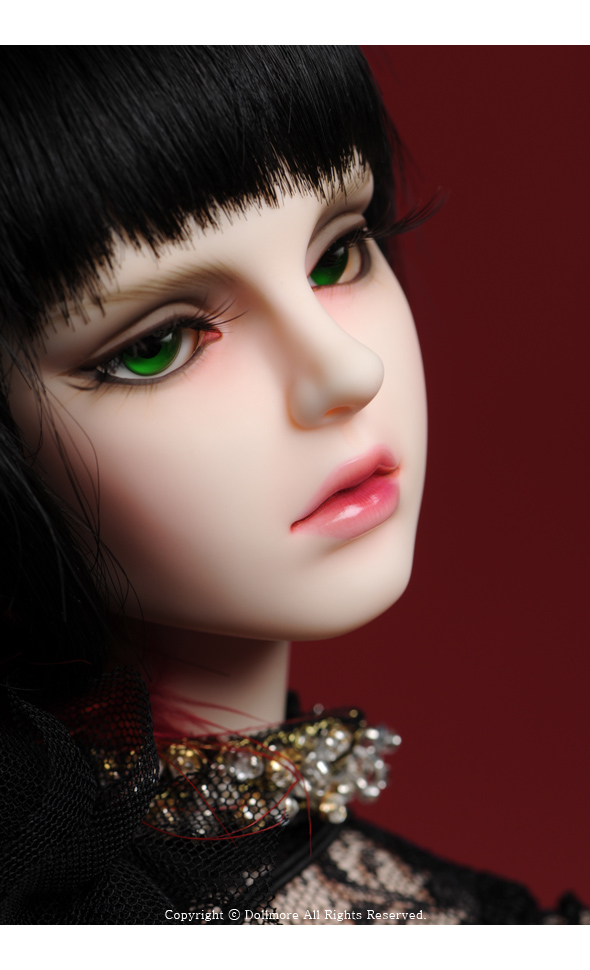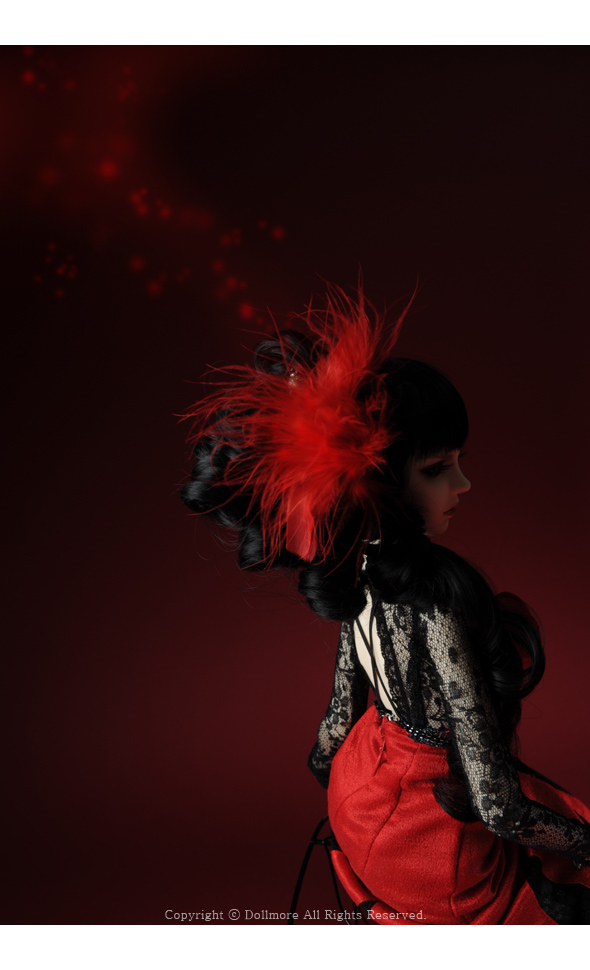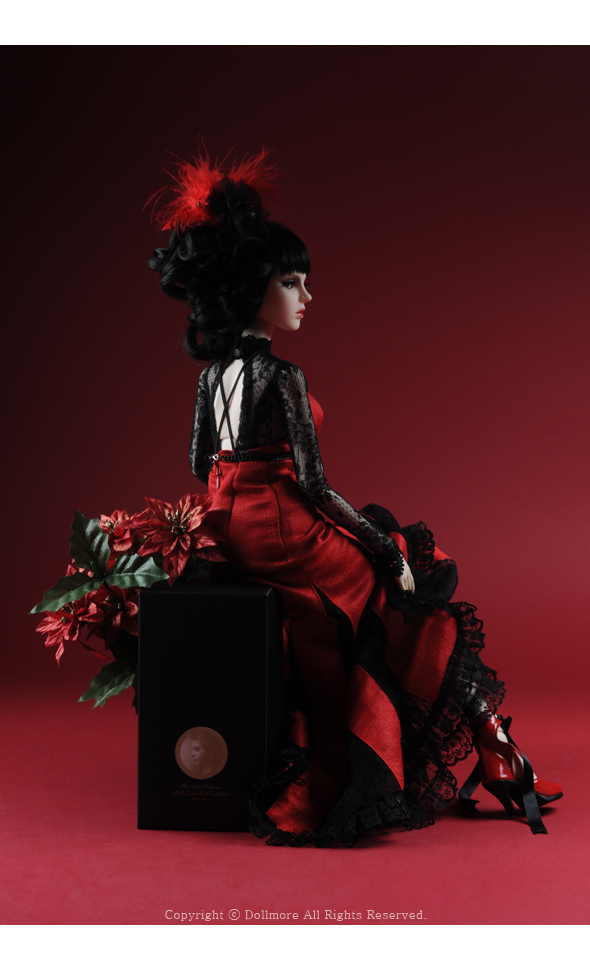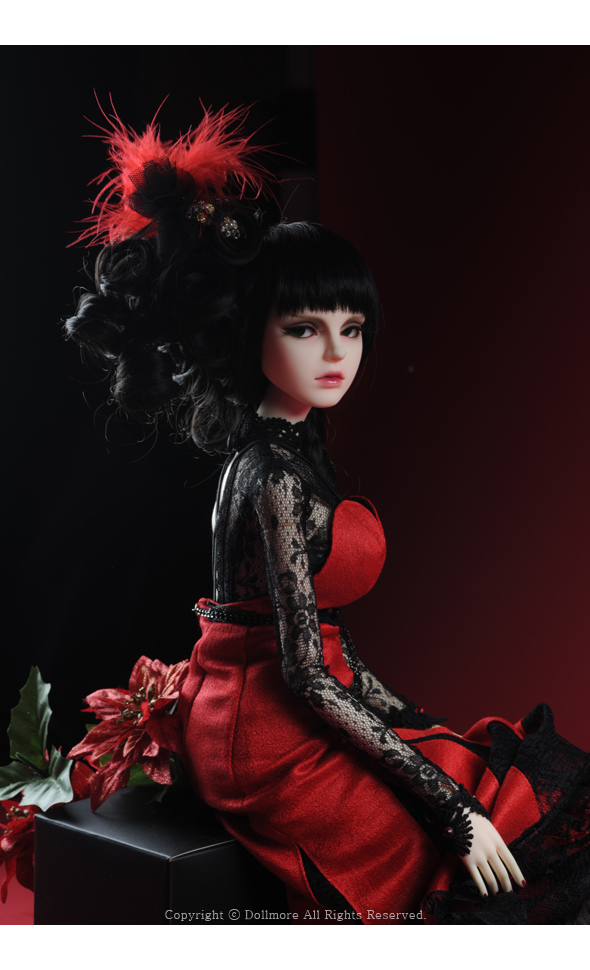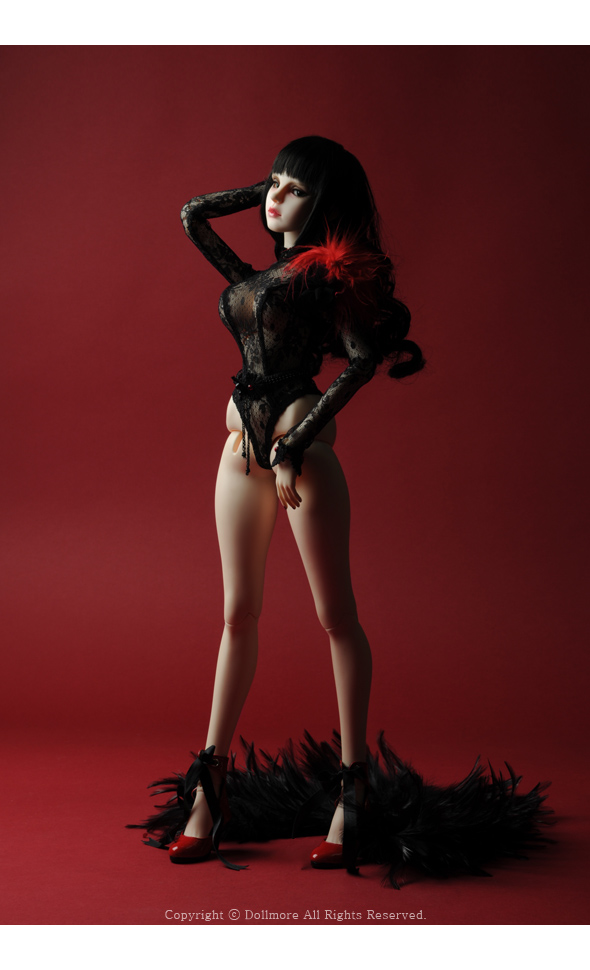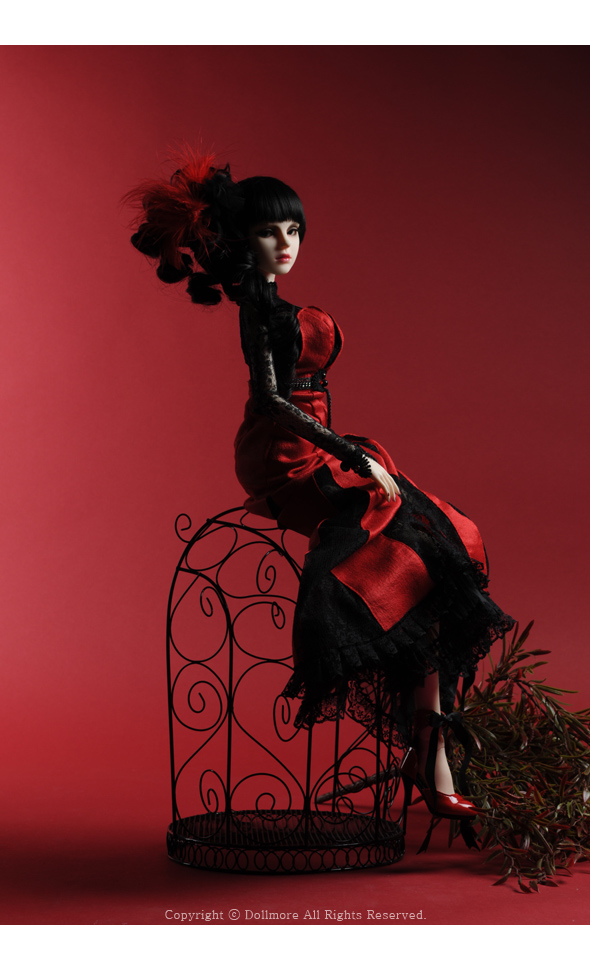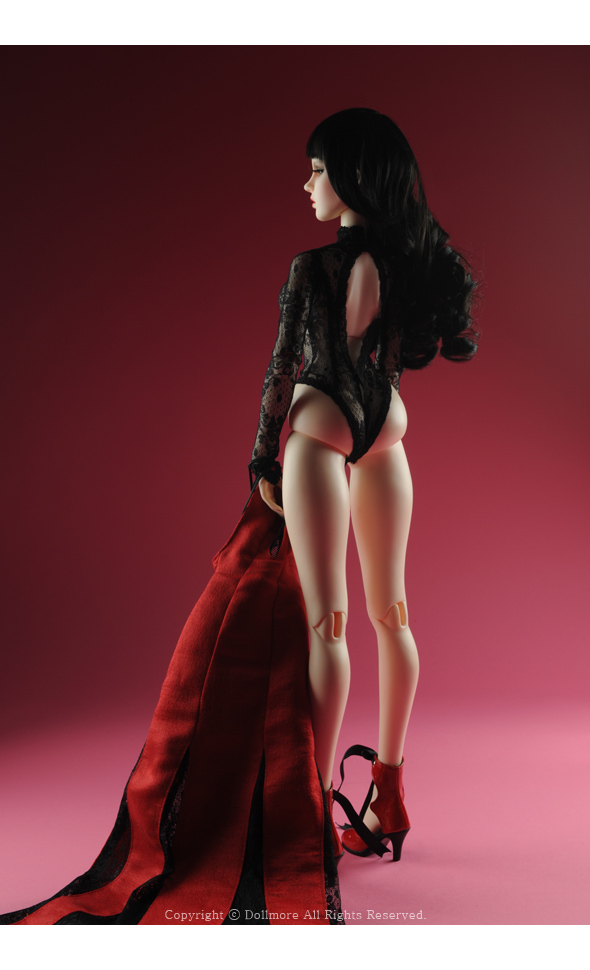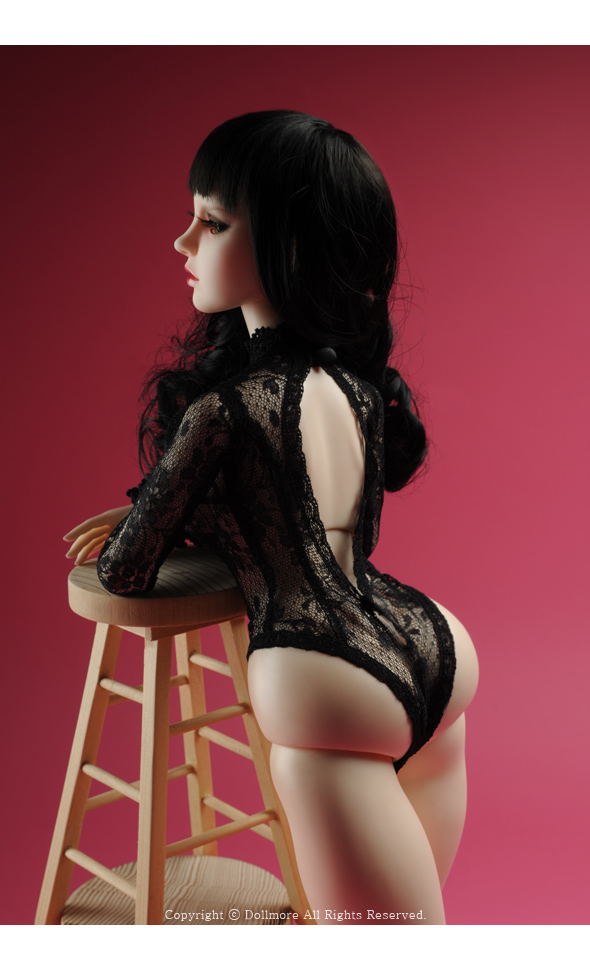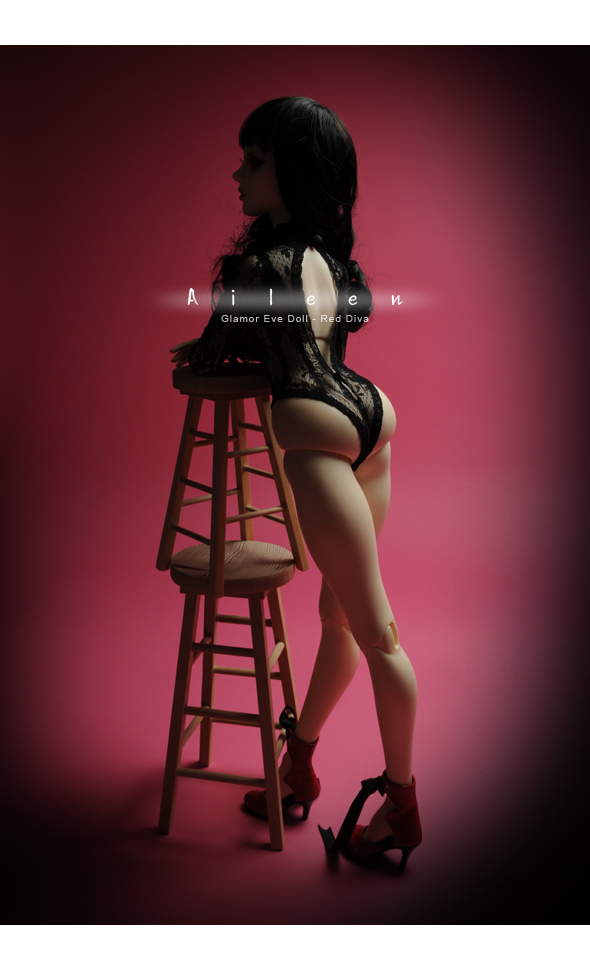 << Body Size >>
1. Tall : 56cm
2. Body length not include a head : 49.5cm
3. Length from hip to knee : 15.5cm
4. Length from knee to calf : 15.5cm
5. Circumference of neck : 7cm
6. Width of shoulders : 7.3cm
7. Circumference of chest : 25.2cm
8. Circumference of waist : 15.2cm
9. Circumference of hips : 27cm
10. Circumference of Wrist : 4.6cm
11. Length from shoulder to wrist include a wrist ball : 17.5cm
12. Circumference of ankle : 6.5cm
13. Length from hip to Heel : 33cm
14. Length of Foot size : 6.5cm
<< order and shipping info >>
1. from order to shipping : order -> payment -> production/shipping
so, you can't cancel or return goods becase of order production system.
2. By starting from payment (not order date), it will be shipped in turns.
<< payment >>
1. Paypal - After ordering, Dollmore will send you a invoice via paypal.^^
2. Paygate (direct credit card payment)
3. Bank transfer
Bank name: Korea first Bank
account: 431-20-243375
reciever: lee eun young)
Bank tel: 82- 2- 521- 9252
Bank address : KOREA FIRST BANK 1675-1
Seochodong Seochogu Seoul 137-070 Korea
Gyodaeyeok Br.
* SWT code : SCBLKRSE