* Model Doll - Mariel Sufficient Mione Wixson - LE5
* Special Limited Edition - LE5
Suddenly, you look at me audaciously.
Your views makes me
very childish, kitsch, idiotly and shamefully.

A lot of crazy idea
creats defending lace dress to protect me and dress me.

However, you know what is my real heart.
You laugh at me.
You left me.
You went out alone in cold night.

--------------------------------------------------------
Mione Wixson comes bake after long time.
She has very mystic eye views and lips.
Hope you love Mione Wixson.

* Included: mione head in normal skin with make up, model doll body(high heel feet), eyes, clothes set, wig, shoes, box, 2 cushions, warranty
* Clothes Set: head decoration, dress, cuffs, panty, stockings


* Eyes: 14mm Solid Glass Doll Eyes - PW25(B)
* Wig :(7-8) NHG Sobazu Wig (Ivory)[D6] ( Do not include front hair custom style)
* Shoes: Model Doll F(high heels) Shoes - Basic Shoes (White)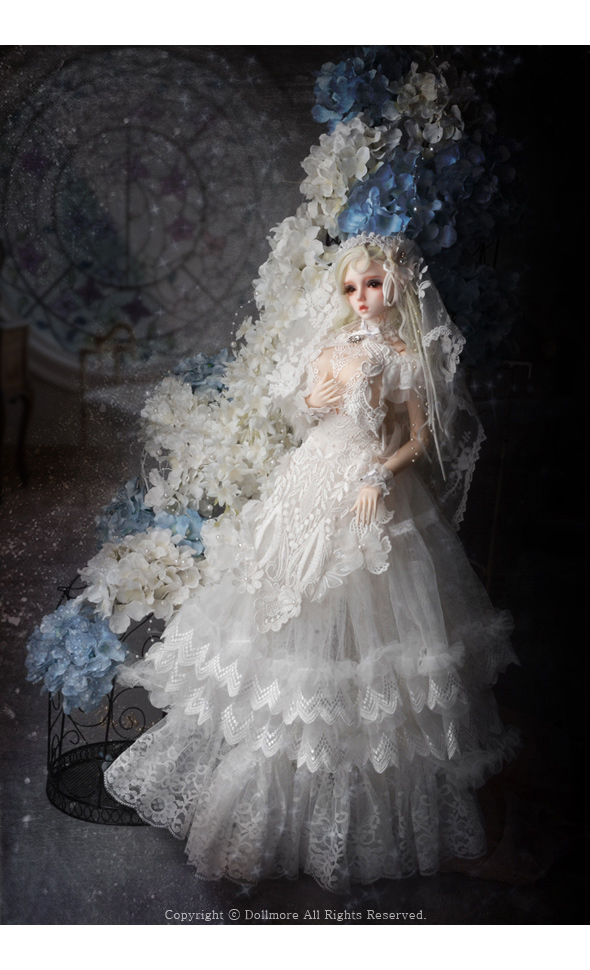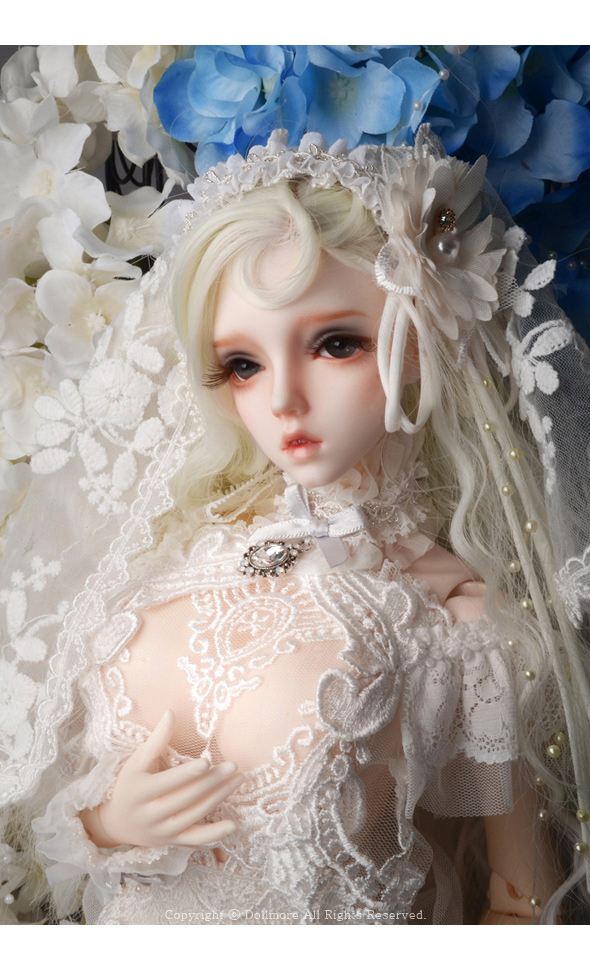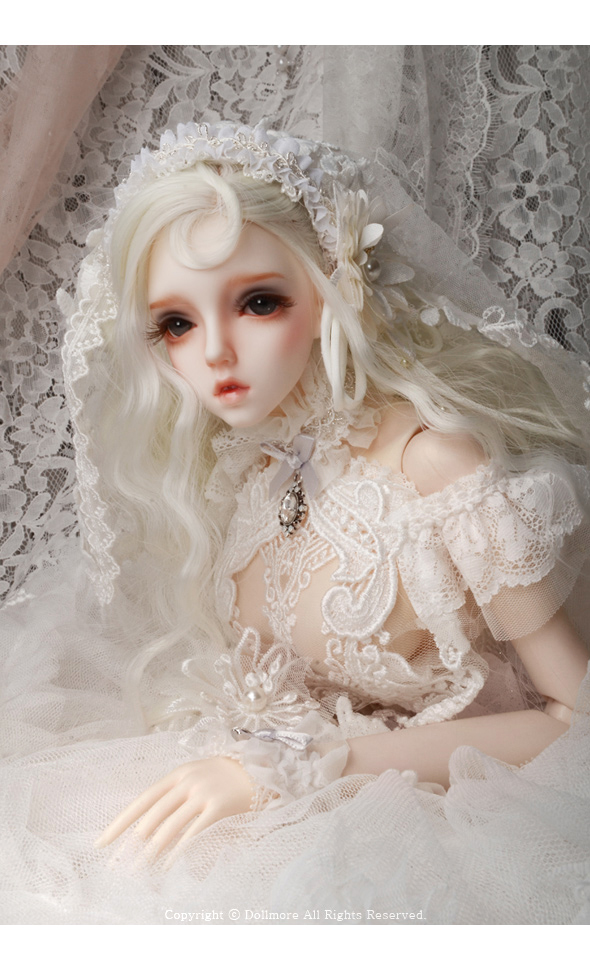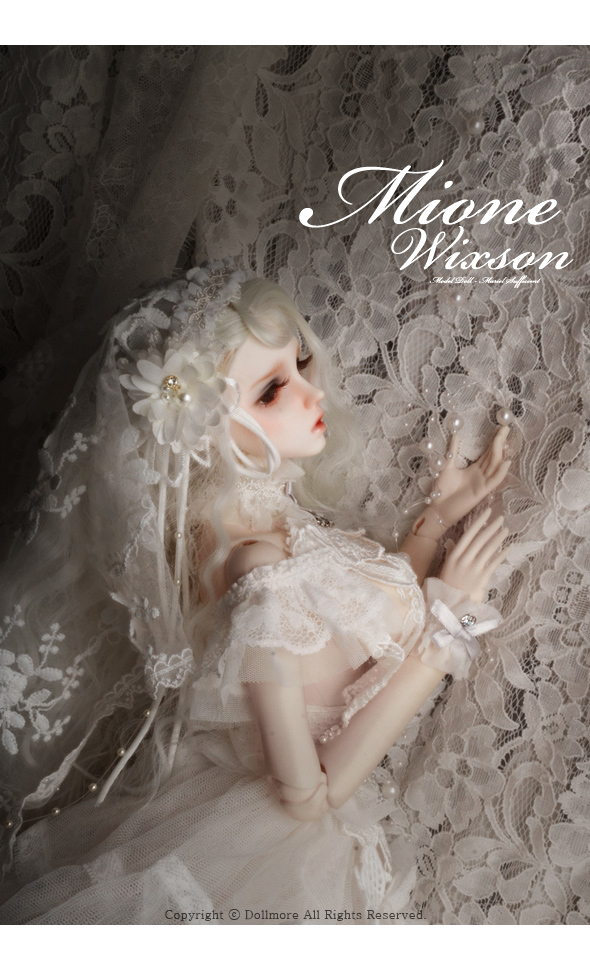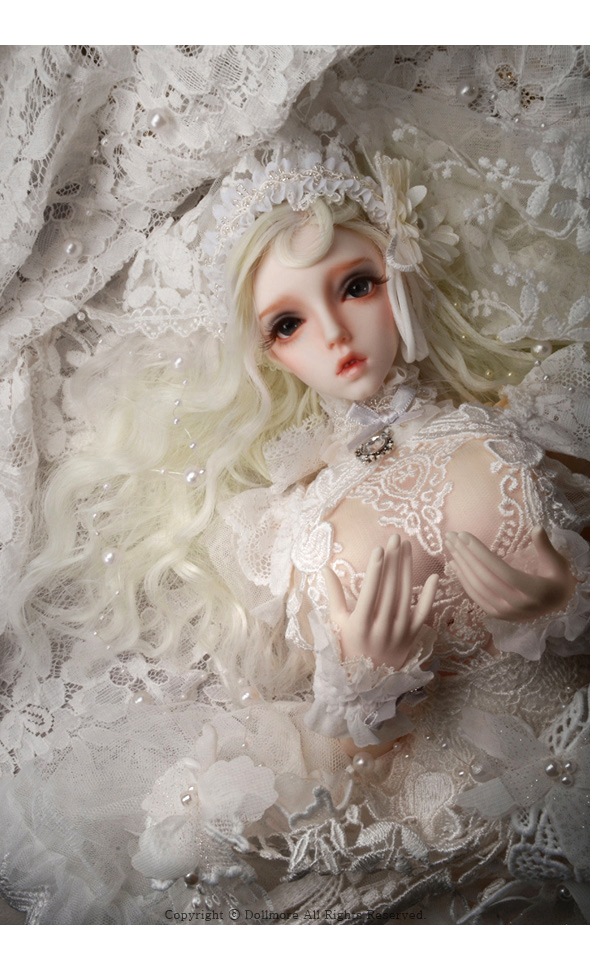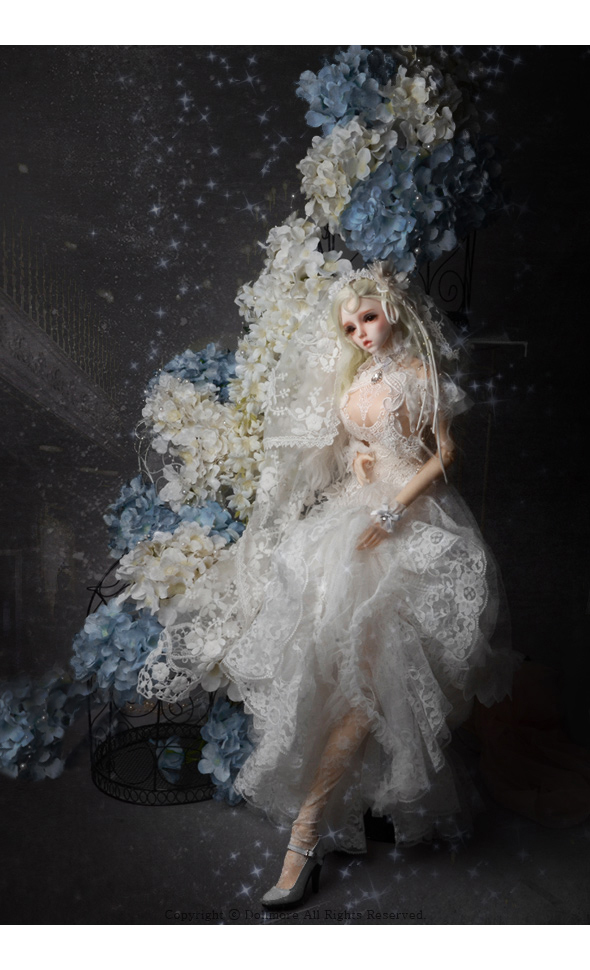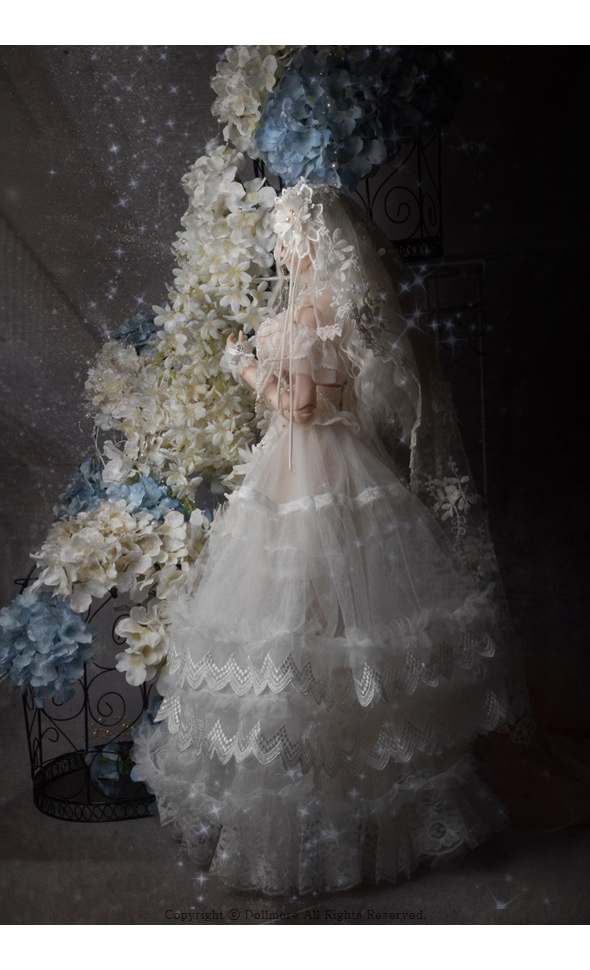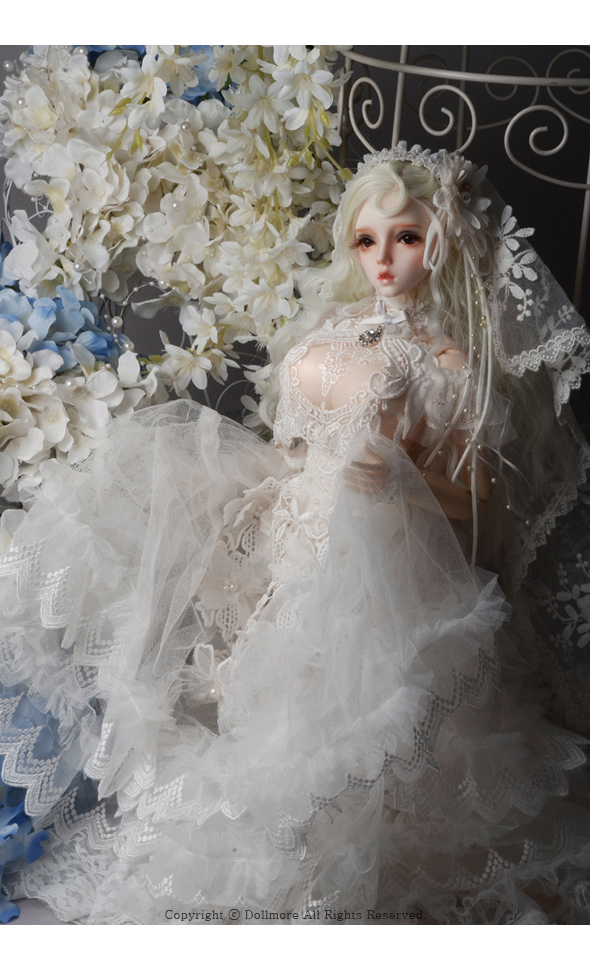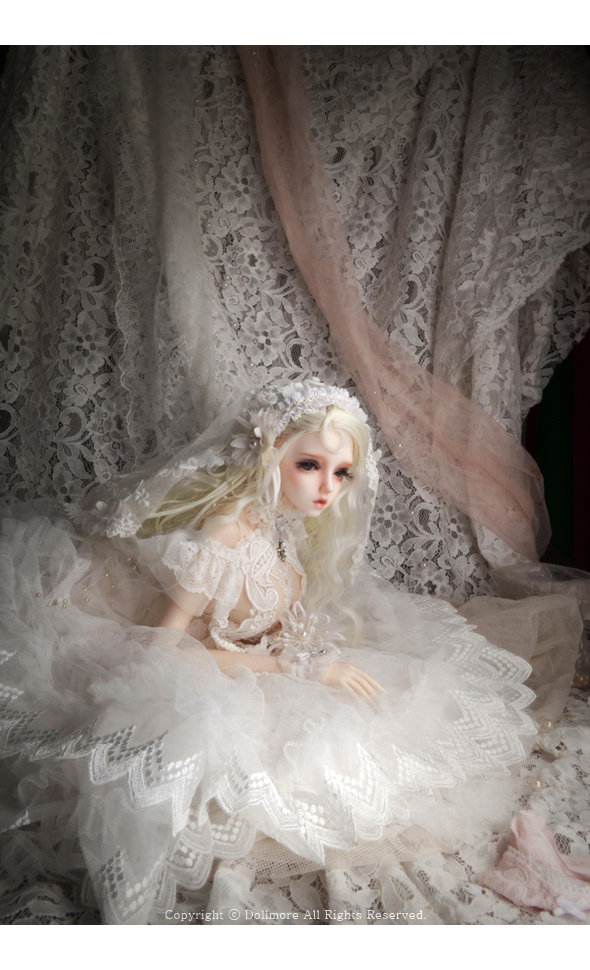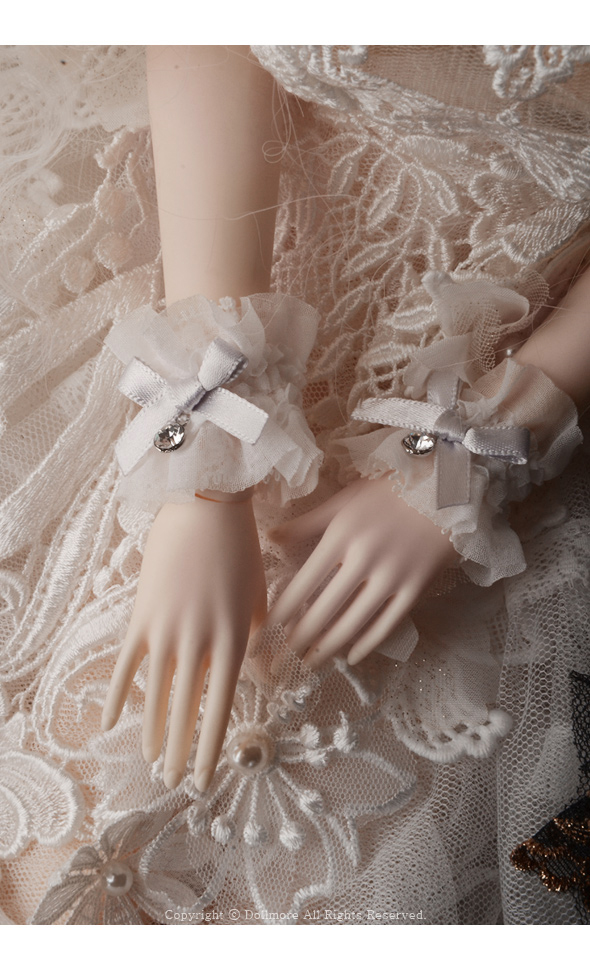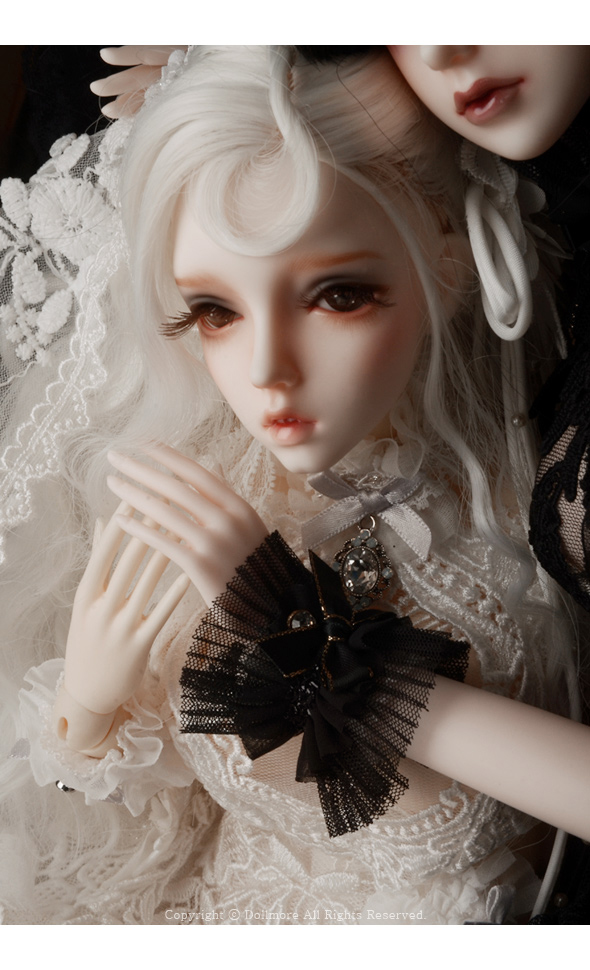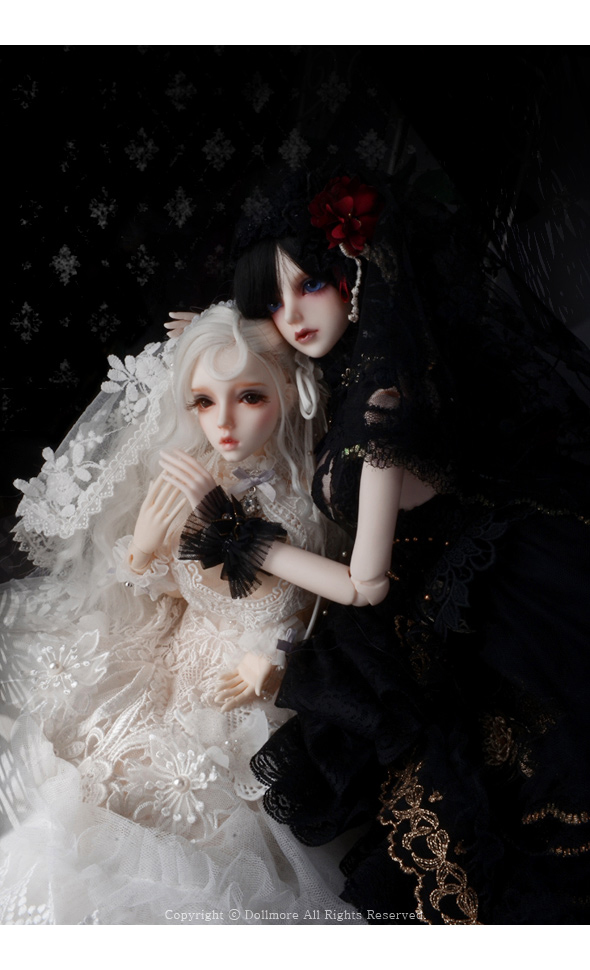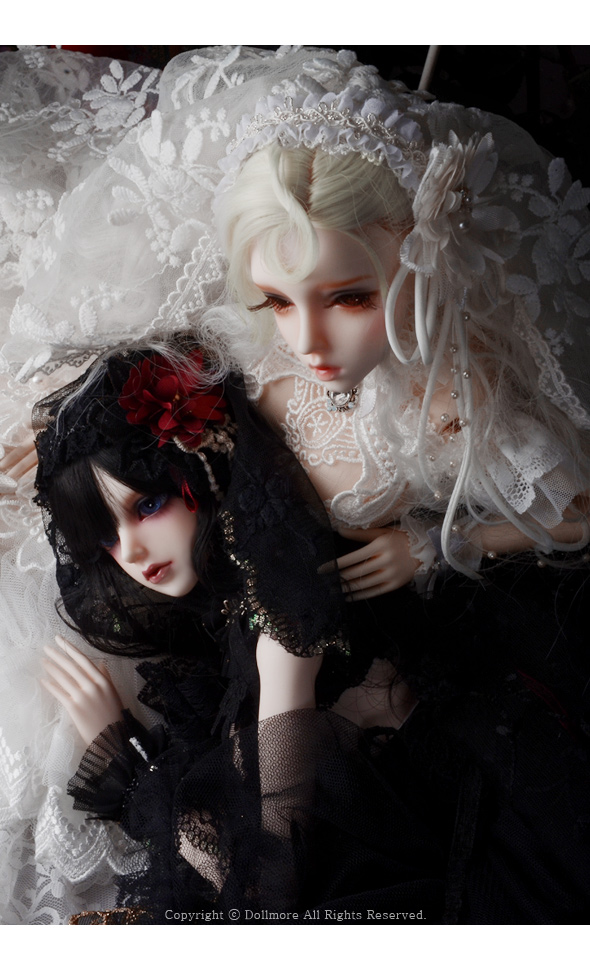 * For information about order and shipping
- As based on 'Production after order' system, your order can't be canceled or refunded, after paying.
- The shipping date may be delayed a little more on hand-made work. Seek your understanding.
- In general, It takes 30 business days to prepare a bjd doll.
==> Model Doll - Mione size
1. Tall : 66.5cm
2. Body length not include a head : 59.5cm
3. Length from hip to knee : 19cm
4. Length from knee to calf : 18.5cm
5. Circumference of neck : 7.7cm
6. Width of shoulders : 8.5cm
7. Circumference of chest : 25cm
8. Circumference of waist : 17.5cm
9. Circumference of hips : 28cm
10. Circumference of Wrist : 5cm
11. Length from shoulder to wrist include a wrist ball : 20cm
12. Circumference of ankle : 7cm
13. Length from hip to Heel : 39.5cm
14. Length of Foot size : 7.5cm
Payment method
1. Paypal - Dollmore will send you a invoice via paypal.^^
2. Paygate (direct credit card payment)
3. Bank transfer.
- Bank name: standard chartered bank korea limited
- Account: 431-20-243375
- Recipient: lee eun young)
- Bank tel: 82- 2- 521- 9252 82- 2- 521- 9252
- Bank address : standard chartered bank korea limited 1675-1
Seochodong Seochogu Seoul 137-070 Korea
Gyodaeyeok Br.
- SWT code : SCBLKRSE

* Costume Design: MARIEL 
* Design registration No. 2006-50002