It is very cute tiny doll.
To a dear doll(1/6 bjd) and kid doll(1/4 bjd) ,
this bird will be one of the good pet.
To doll owner, it will be used as a bag accessory.
We add a metal under the belly.
But this metal should be used on the surface of magnet with low adhesion.
If you used it on the surface of rare earth magnet, that metal will seperate from the bird.
* Included: 1 bird doll
* Size: body 2.7cm / body and tail 5.5cm
* Model 1: Dollmore Dear Doll Mia ( Tall: 26.5cm == 10 inch)
* Model 2: Mokashura Doll - Duyou ( Tall: 26.5cm == 10 inch)
* Model 3: Dollmore Kid Doll Grammy ( Tall: 43cm == 17inch)
* Model 4: Glamor Model Doll - Klode Gaspar ( Tall: 75cm == 29.5 inch)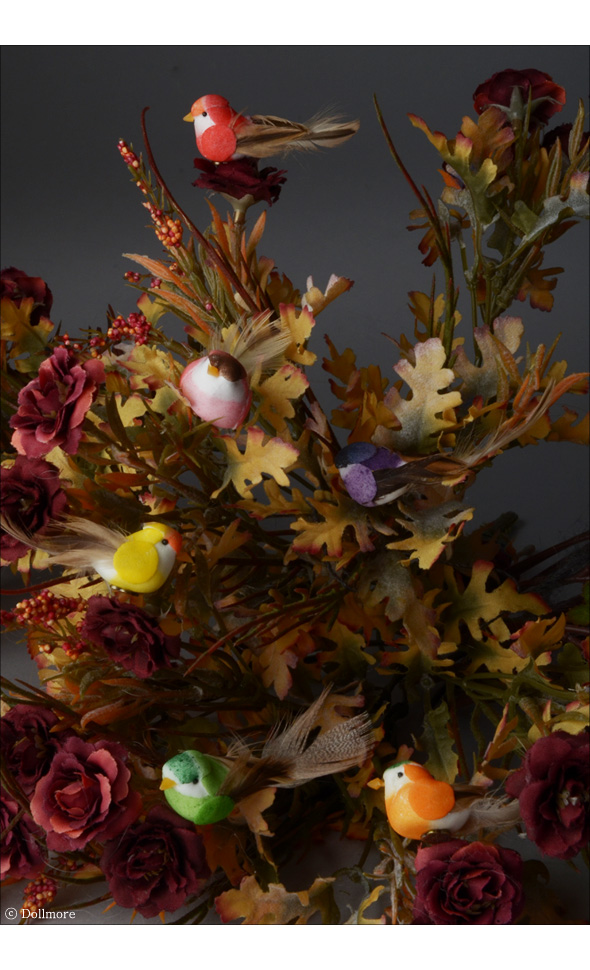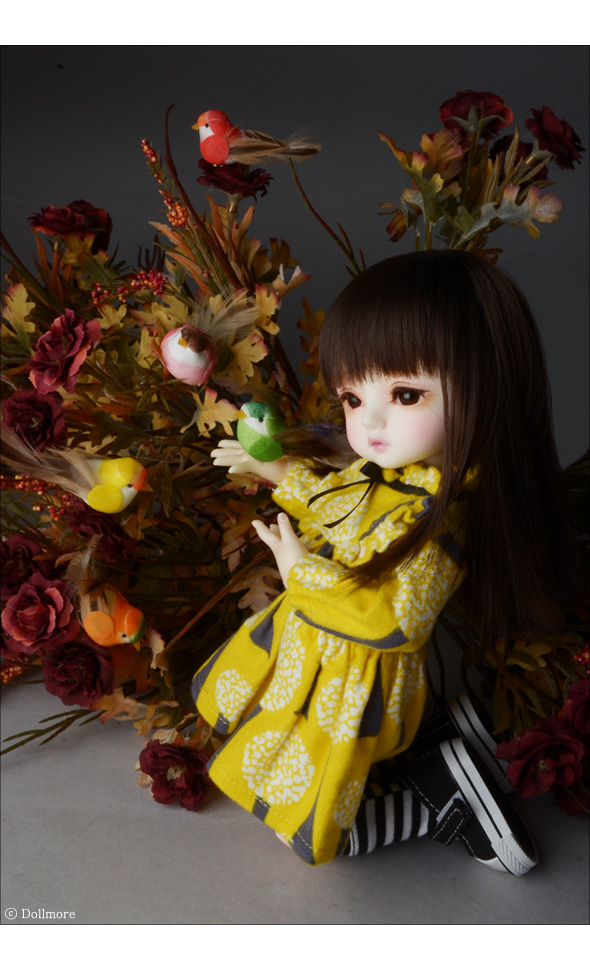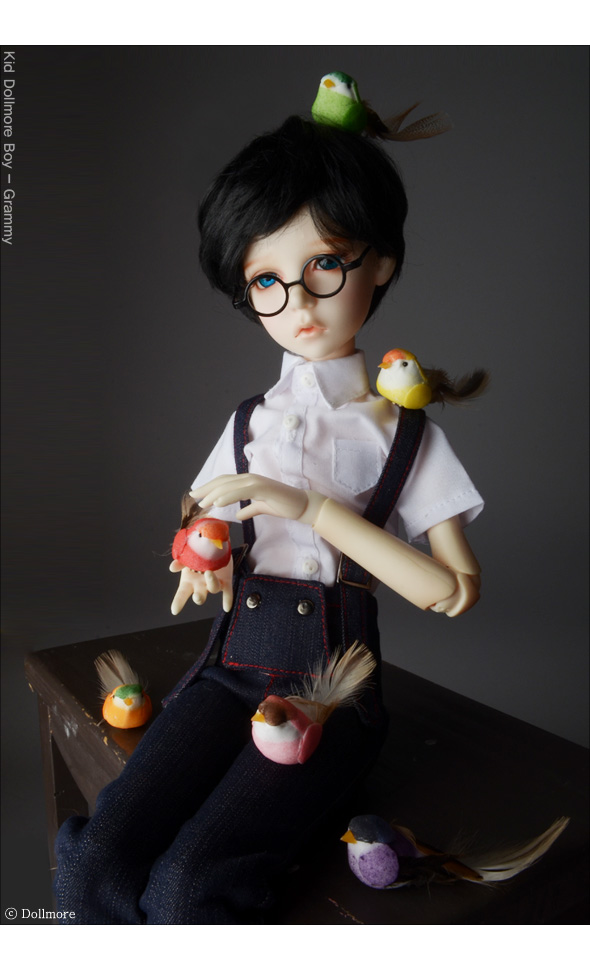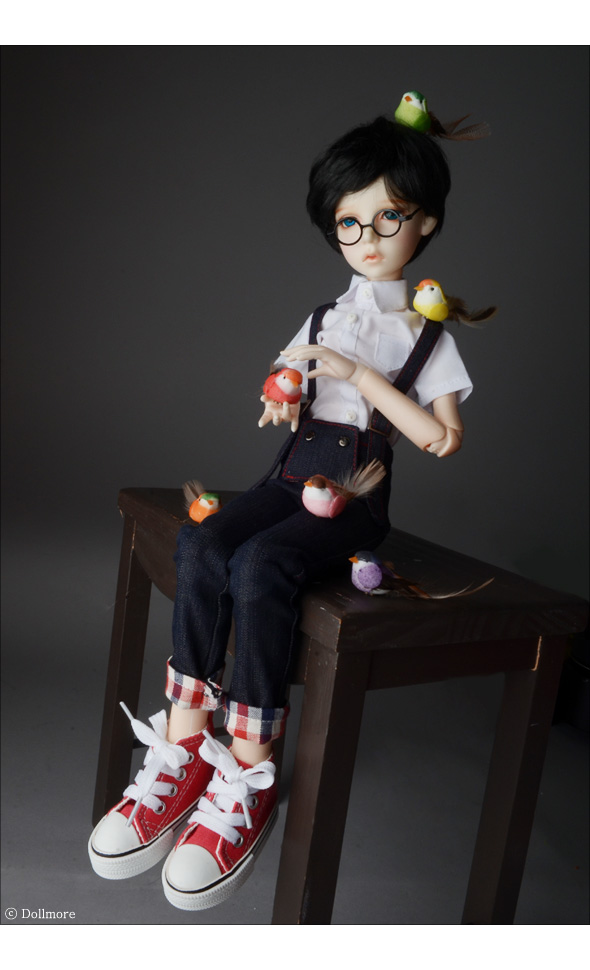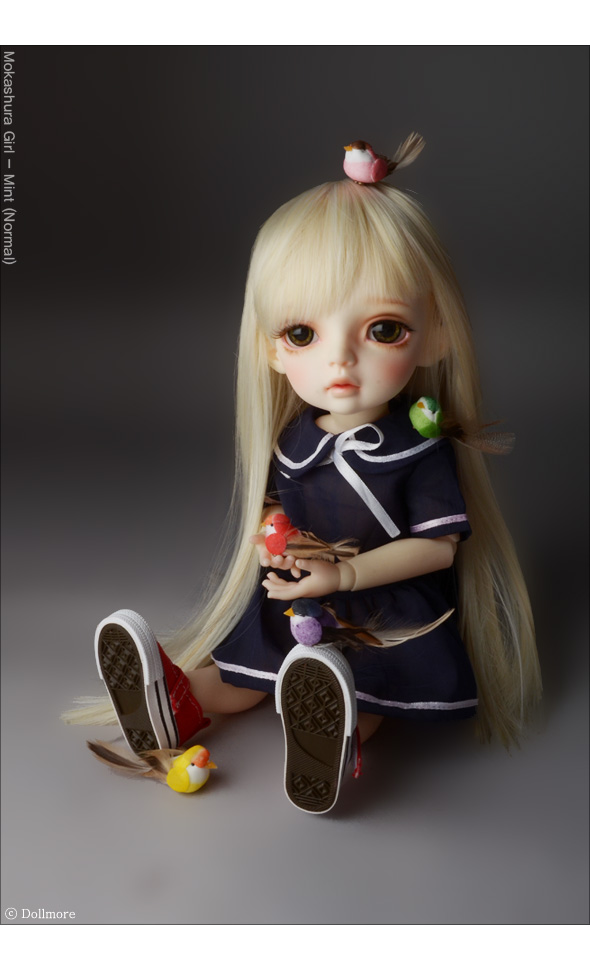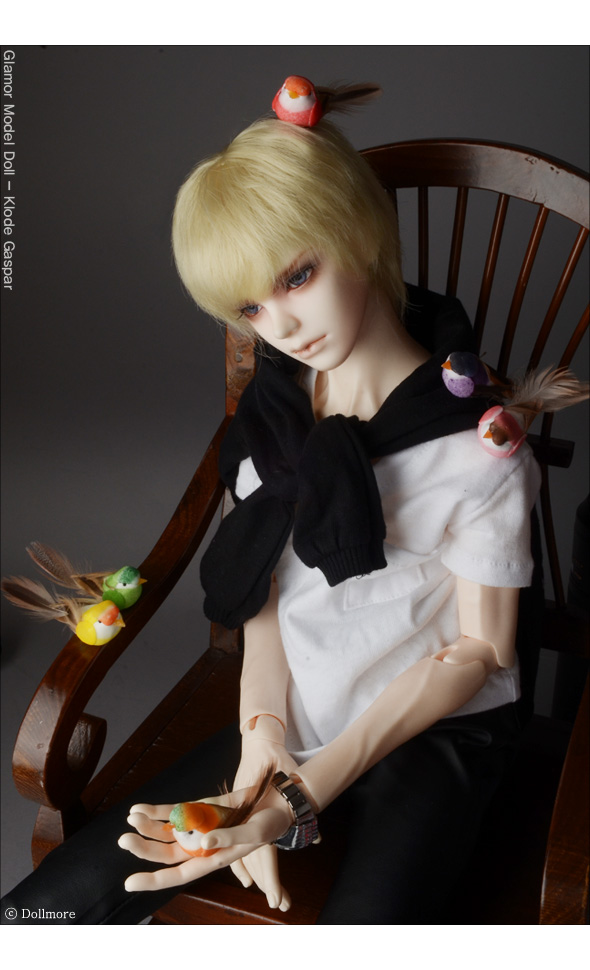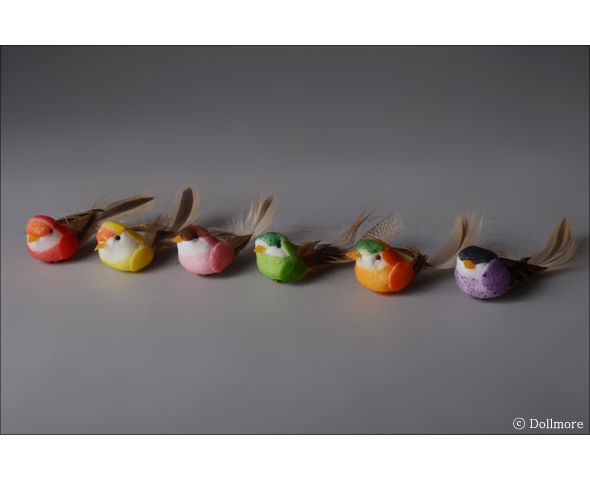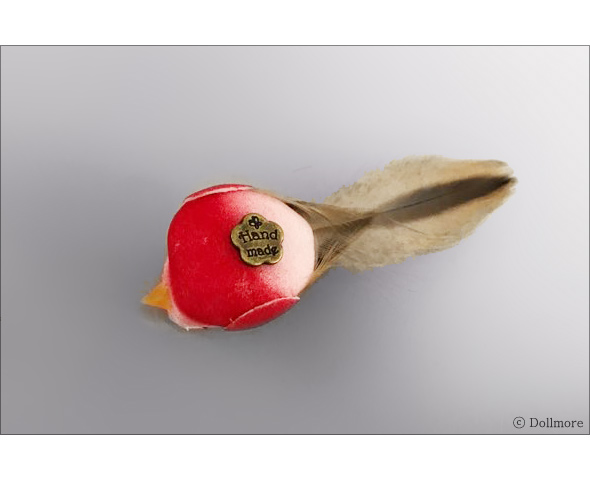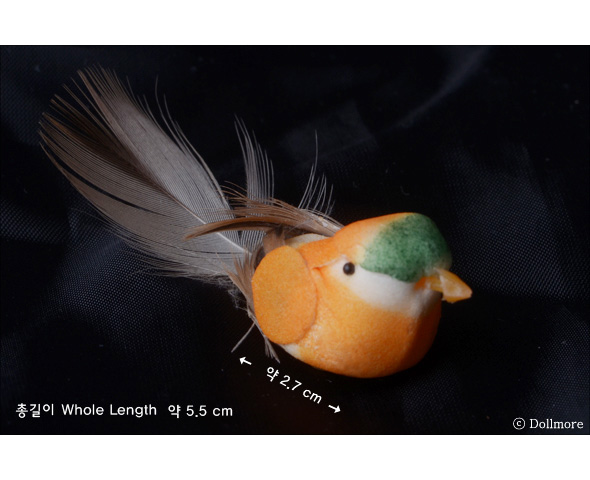 * Notice: We made it by styrofoam.
So part of paintwork has been peeled.
And tail shape is different by a little one by one.
This is one of the item with low quality, so we sell it very low price.
All purchase of this bird are final.