* Special Limited Edition - LE10
* Illua Doll - Ribbon Candy : Black Petit Dahlia - LE10

I wear volum skirt that is layer upon layer.
I like to hear fricative sound of silk lace when i am working.
Bonnet is a little heavy
however, luxury decoration on the bonnet makes my chin more beautiful.
I can feel maid effort who make it whole night.
I like my beautiful and luxury dress.

I wear it and looking mirror.
Frame of the mirror let me become
another person on the collection books.
My face on the collection book smiles and say hello to me.

Bonjour
Au revoir

==================================================================
We recommend beautiful and small princess for you.
She will tell you story of another world.
==================================================================
* Included: Normal Body(assembled), Head(Make-Up), Eyes, Wig, Clothes Set, 2 Cushions, COA, Doll Box

* Clothes Set: Bonnet, Neck decoration, Dress, Innder dress, Stockings
* Eyes: [16mm]Meister Glasseyes (Botten Green(W)
* Wig: (8-9) PNY Bangs Straight (R.Brown)
* Shoes: Illua Doll Shoes - Jewellery Shoes (Black)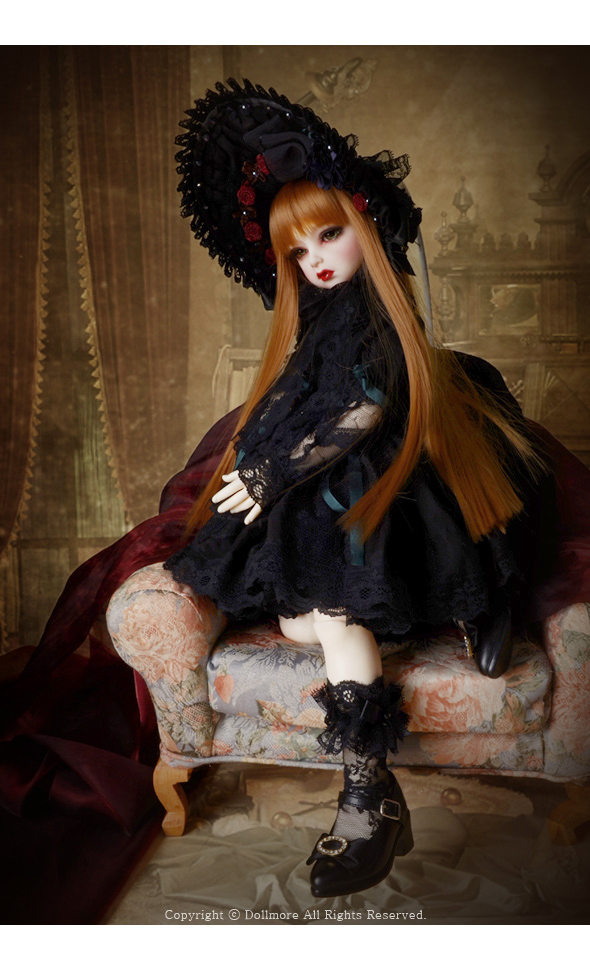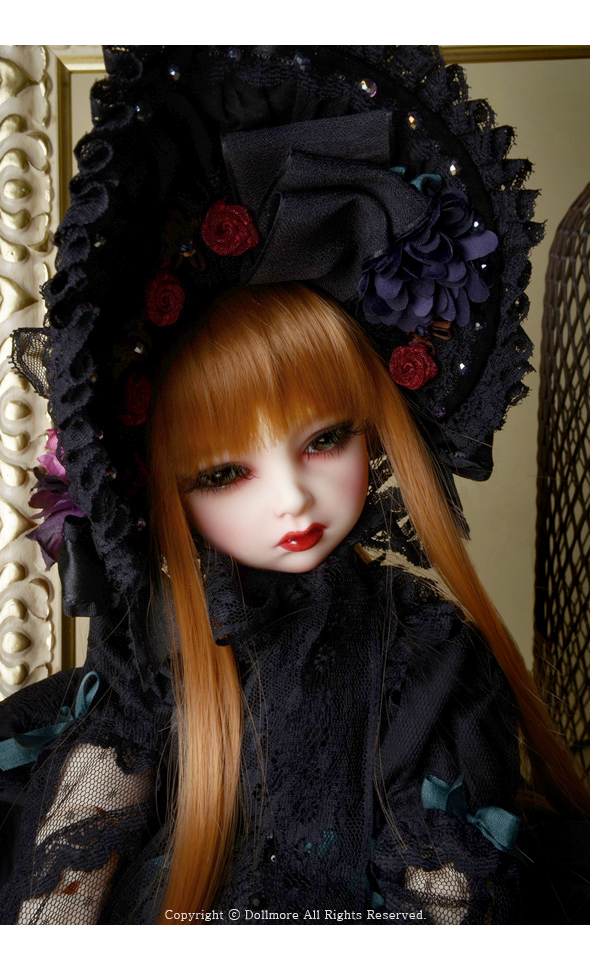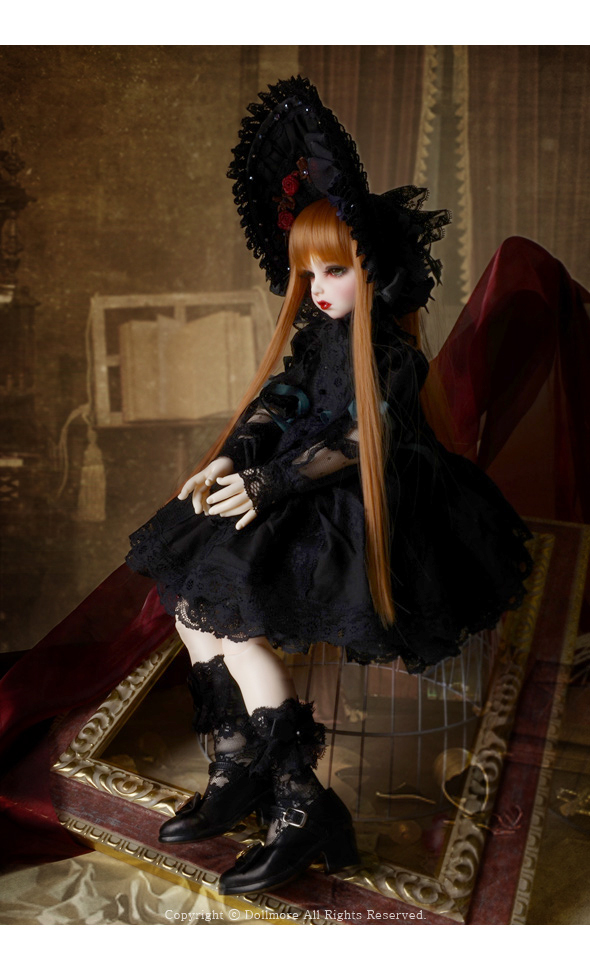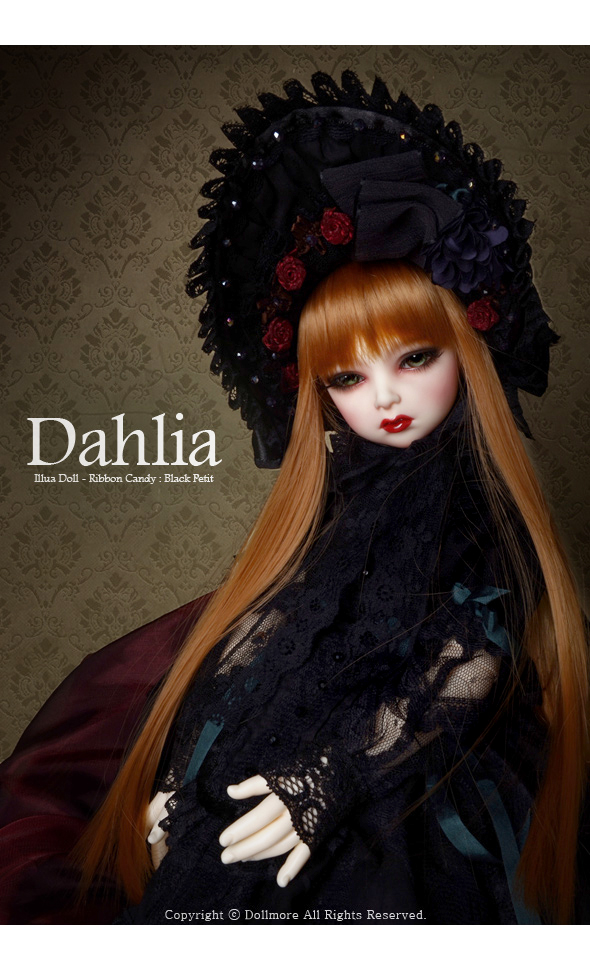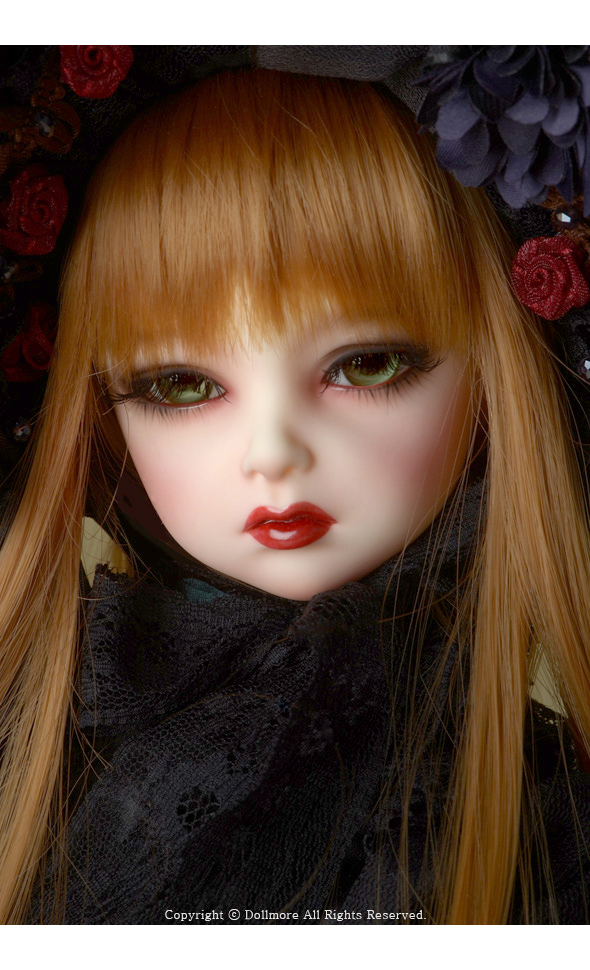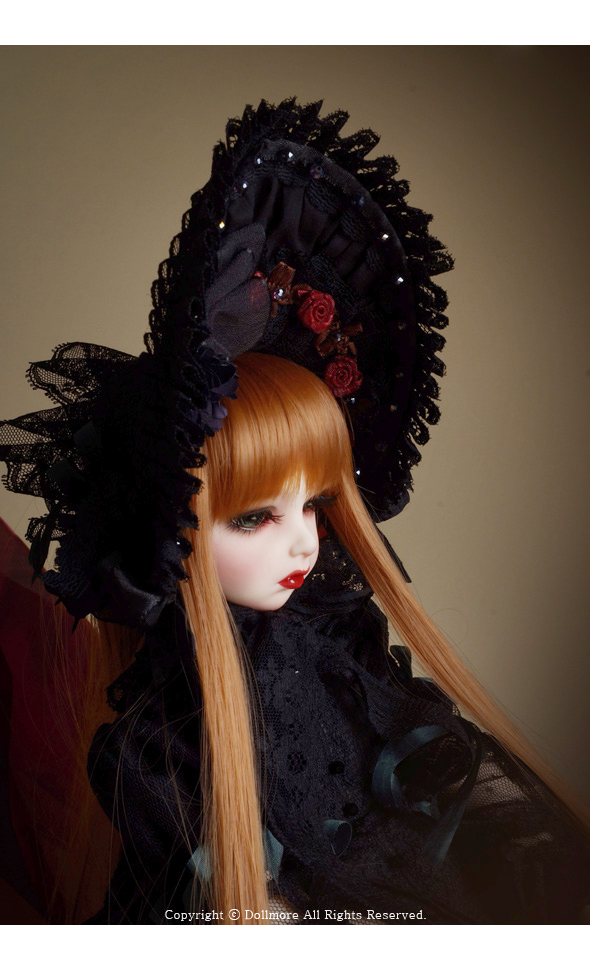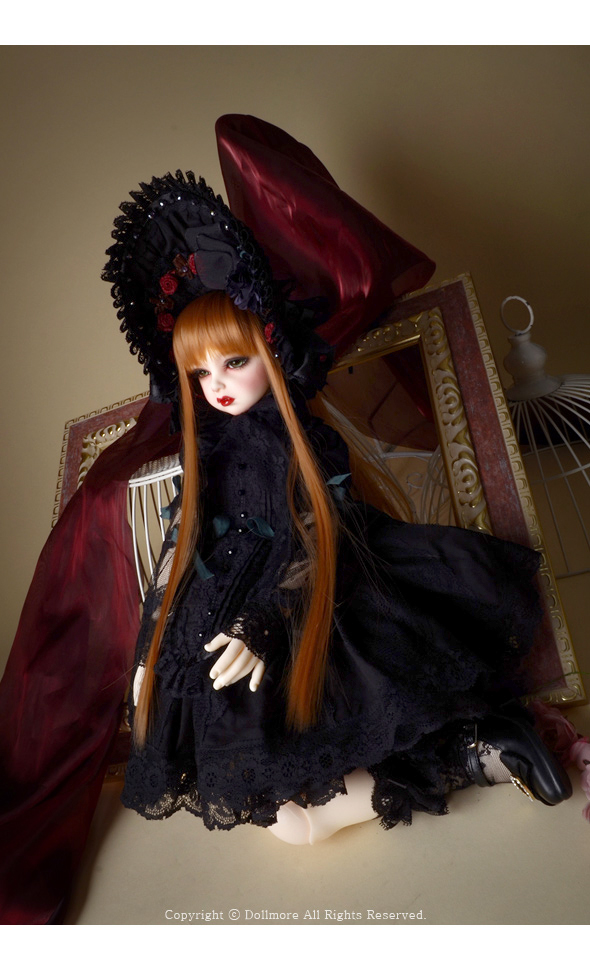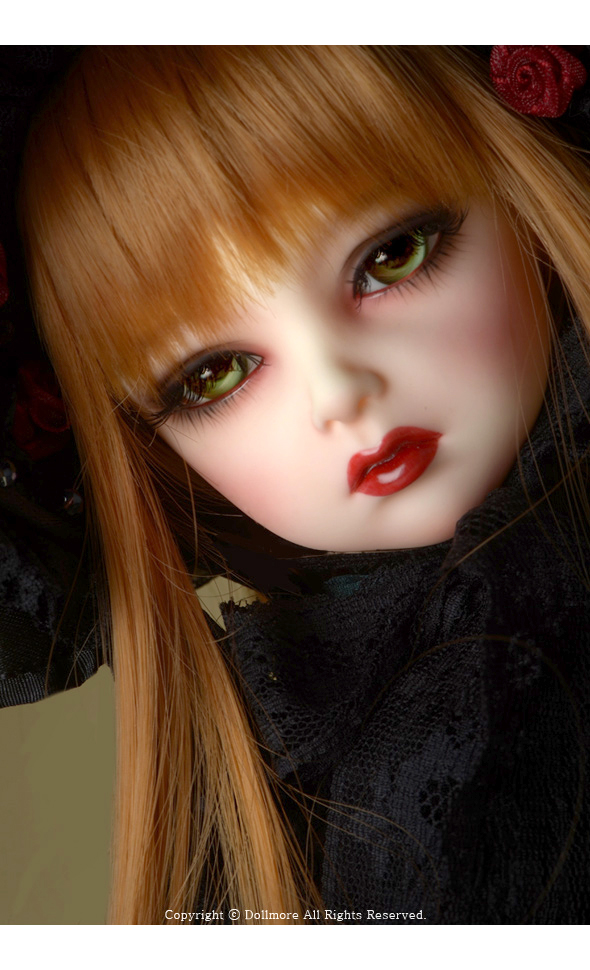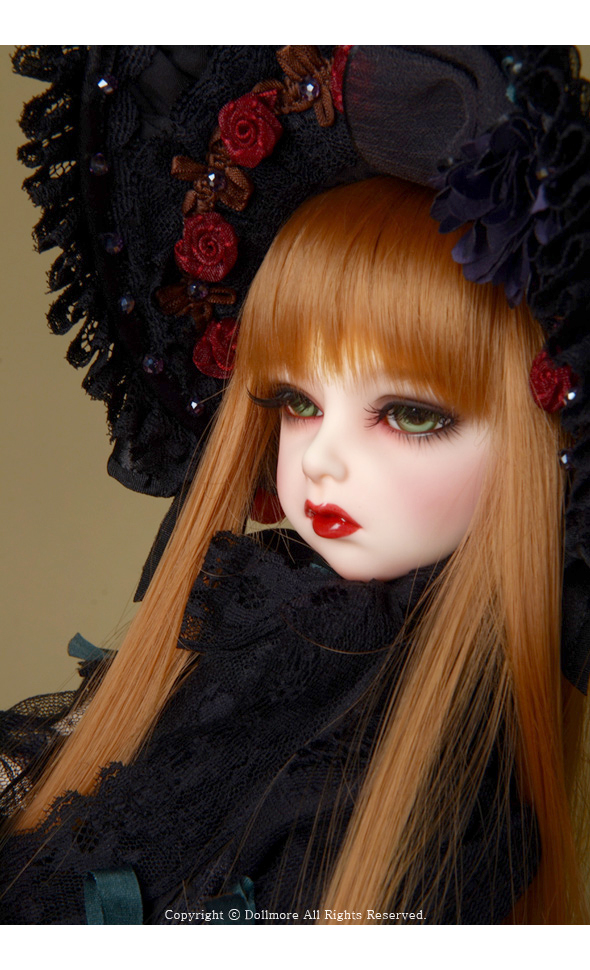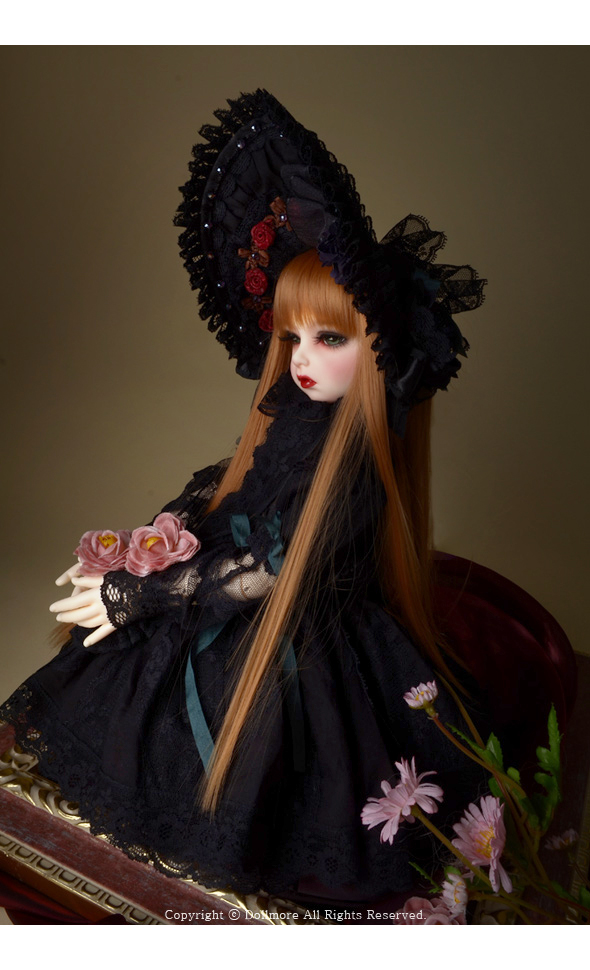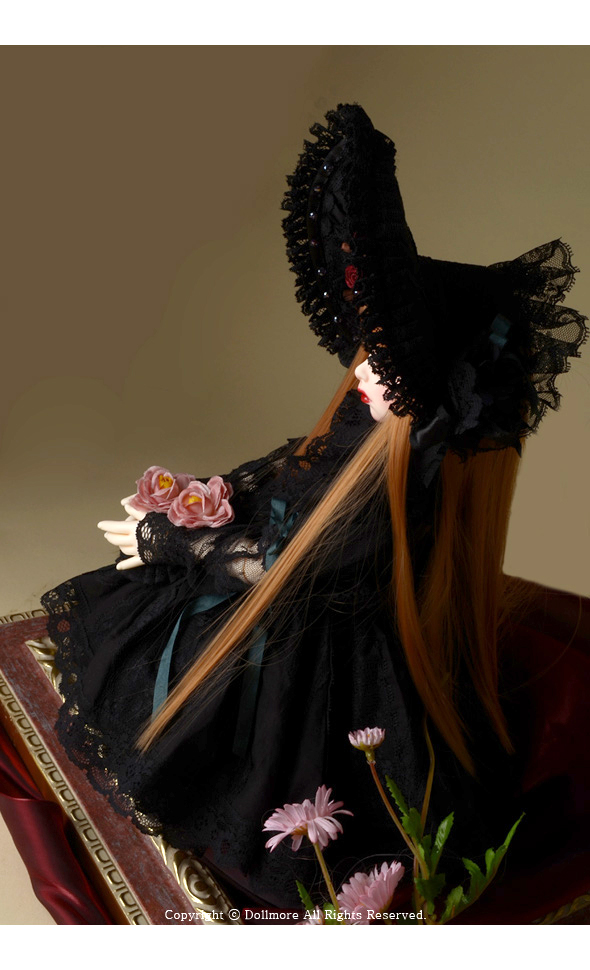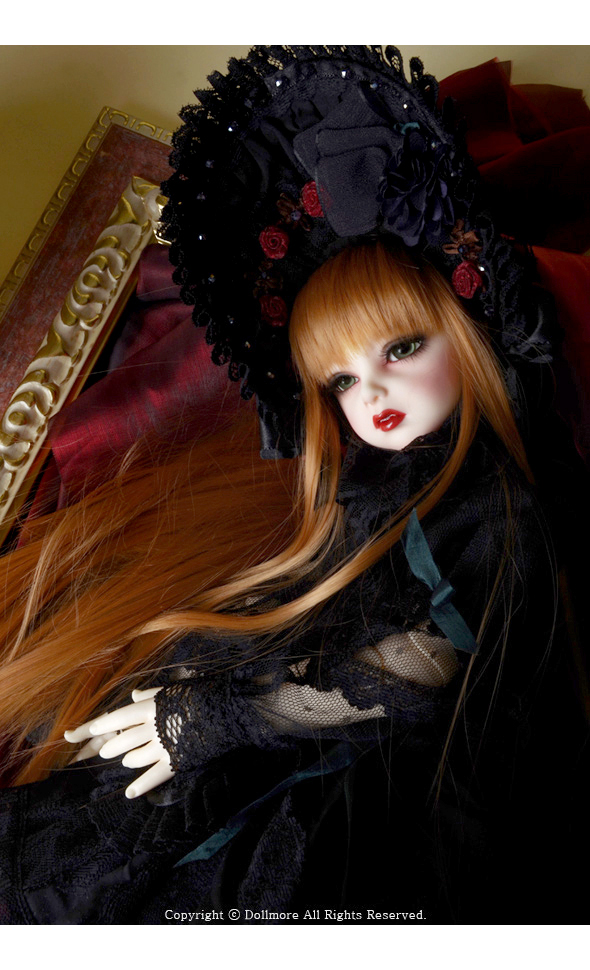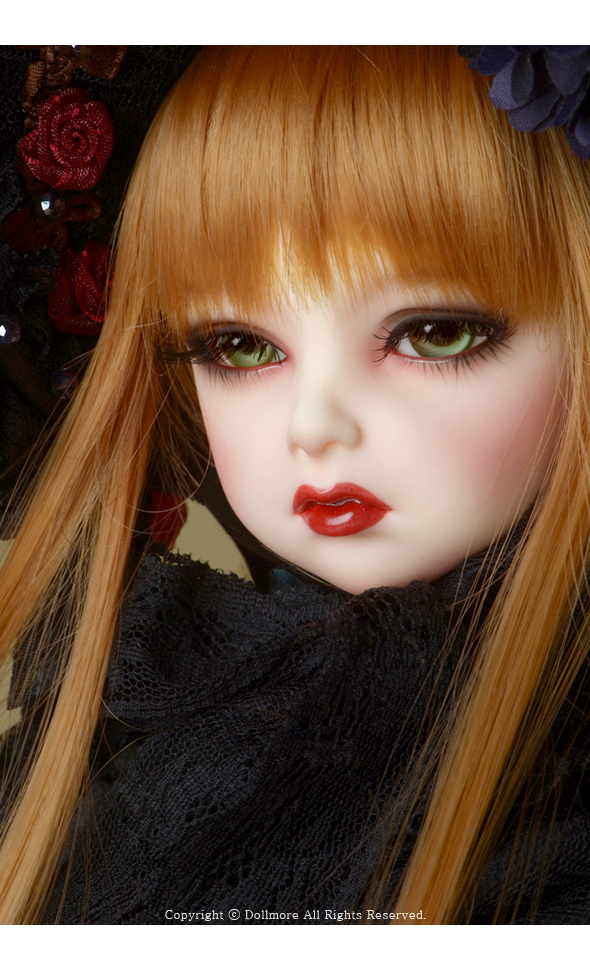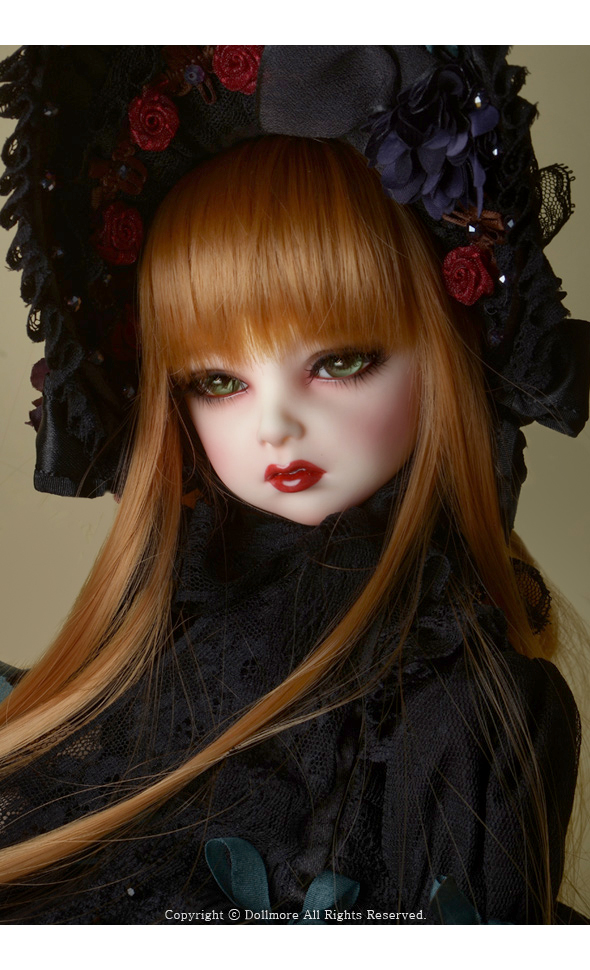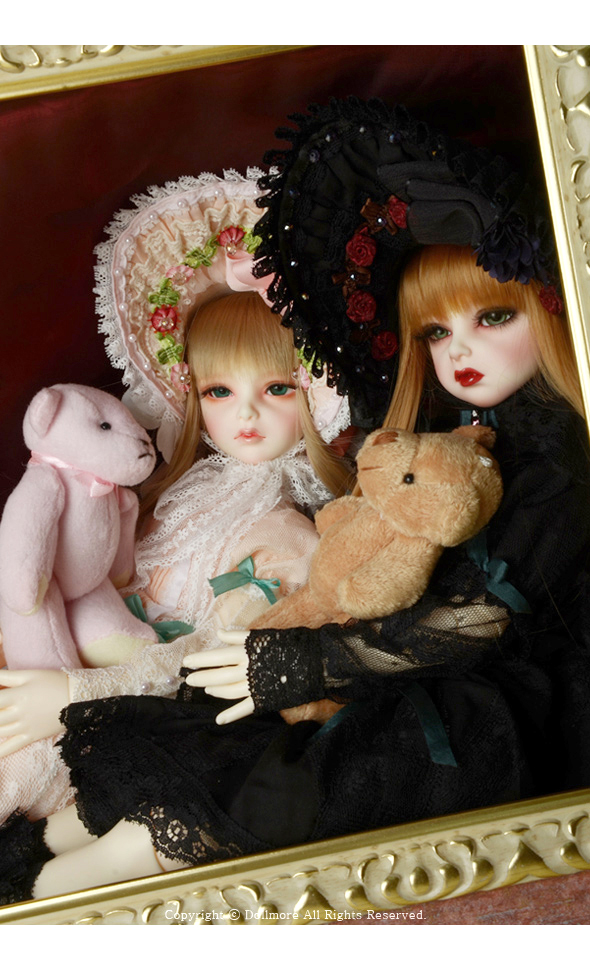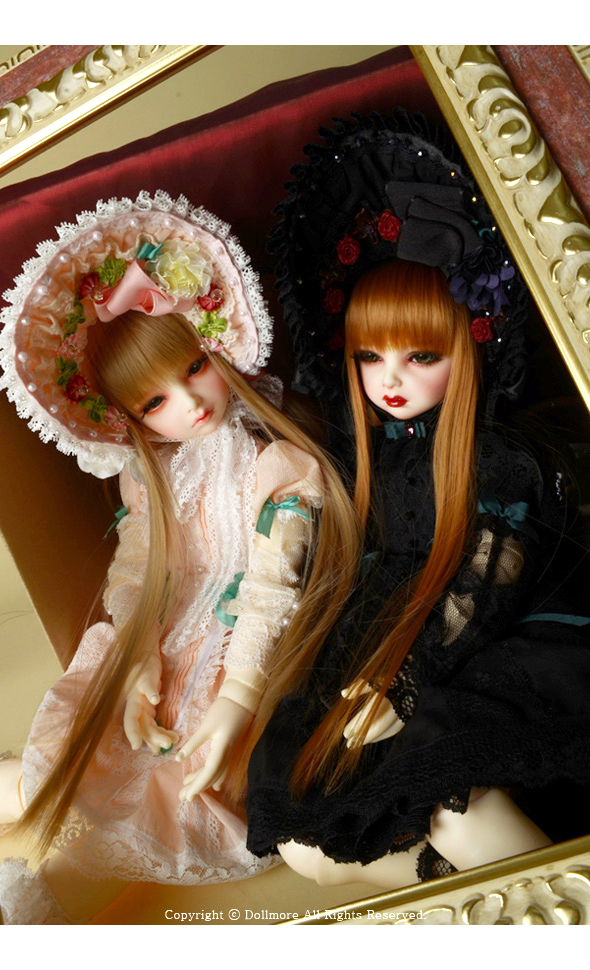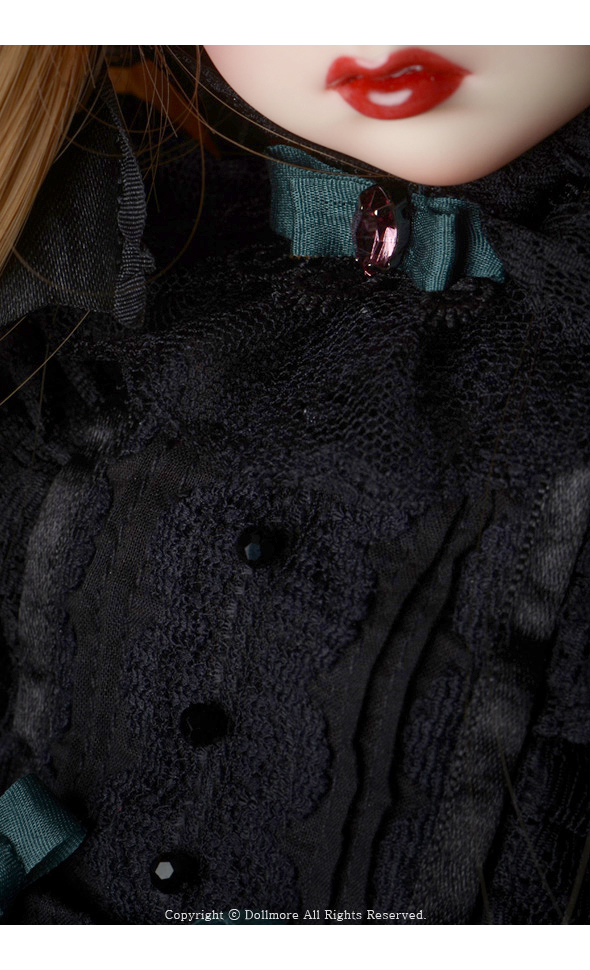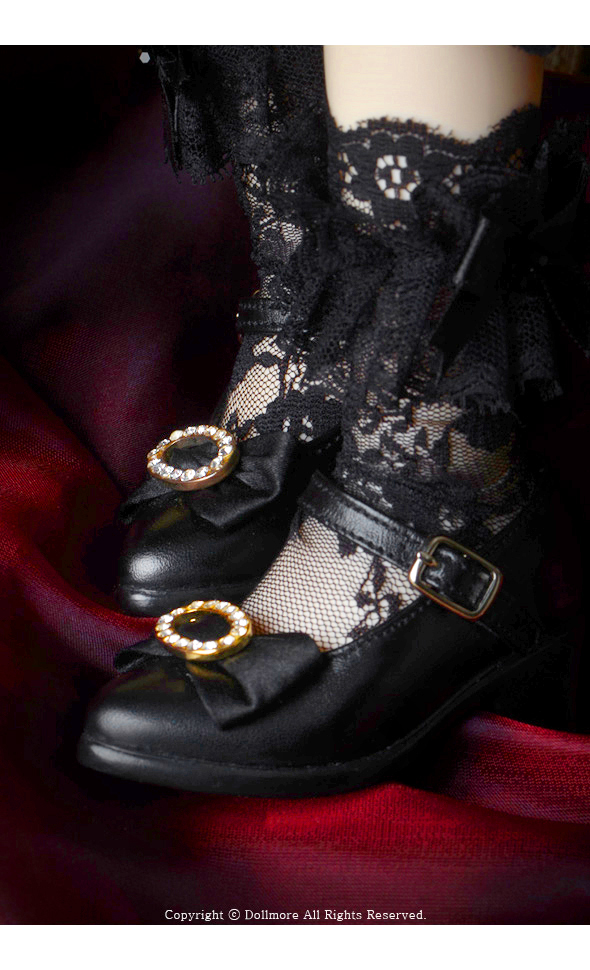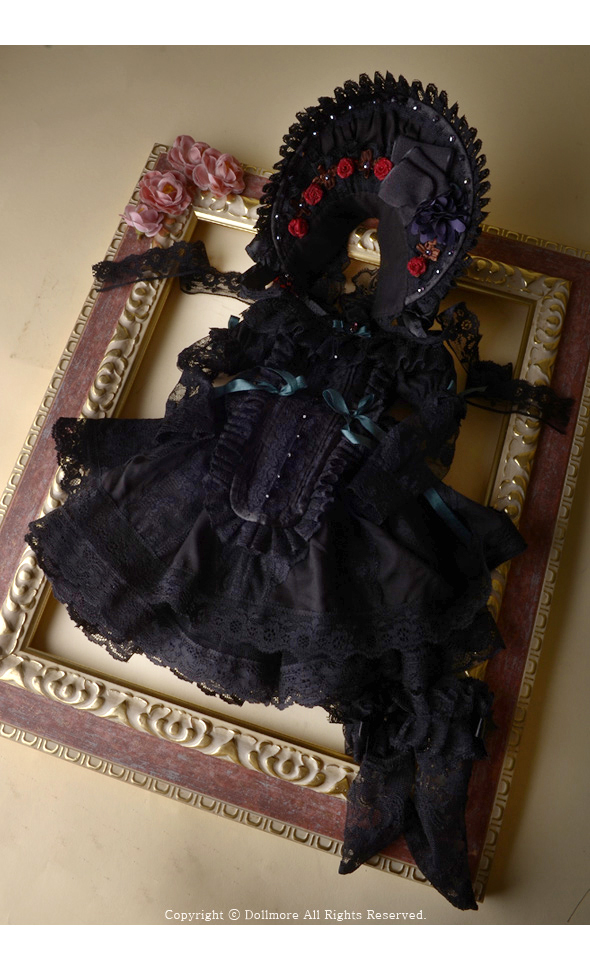 * Doll is the product which will make after ordering and payment.

We will not make additional doll until to receive payment from our customer.
We do not accept exchange or refund for any BJD Doll.

* In process: 30 business days after receiving full payment at least
It takes a little long if you add blushing and sanding service for this doll.

* Compatible Size
1. Wig: Illua doll wears wig in 8-9 inch size. We suggest you use wig in SD size or Model doll for this Illua dolls.

2. Clothes: Illua doll is able to wear few clothes in SD size.

3. Eyes: Eyes in 14mm~16mm size

* Illua Doll - Dahlia Size
----------------------------------------------------------
* Eye size : 16mm (Diameter)
* Tall : 48cm
* Circumference of Head : 21cm
* Circumference of neck : 9.7cm
* Width of shoulders : 8cm
* Circumference of chest : 20.5cm
* Length from shoulder to wrist include a wrist ball : 14.5cm
* Circumference of Wrist : 6.8cm
* Circumference of waist : 16cm
* Circumference of hips : 24.2cm
* Lenth of "from hips to ankle" : 24.5cm
* Lenth of "from knee to ankle" : 10cm
* Circumference of ankle : 8.5cm (foot width : 3.3cm)
* Foot size : 7.5cm

----------------------------------------------------------
* Payment method
1. Paypal - Dollmore will send you an invoice via paypal.^^

2. Eximbay (direct credit card payment)
3. Bank transfer.
- Bank name: standard chartered bank korea limited
- Account: 431-20-243375
- Recipient: lee eun young
- Bank tel: 82- 2- 521- 9252
- Bank address : standard chartered bank korea limited 1675-1
Seochodong Seochogu Seoul 137-070 Korea
( Gyodaeyeok Br. )
- SWT code : SCBLKRSE
---------------------------------------------------

* Design Registration : 2006-50002
* Design Patent: 0162757
* Costume Design : Ajumapama