* Special Limited Edition - LE10
: This doll is limited to 10 doll only.
---------------------------------------------------------------------------
* Theo Doll - Painful Theo - LE10

I do not sob and cry.
I may shock or cry if i suffer such pain one or two time.
However, i am habituated to such pain.
Nothing left after this blood-red wave.

I just draw a breath because i am still alive.
Your wound is more serious than me.
I may bring cheer to you if my wound is deep than you.
I am so sorry.
I need to strong enough to help you.

---------------------------------------------------------------------------

Hope many people like this painfl theo.

* Included: theo head, body(makeup, body blushed), cat ear parts( blushed), eyes, wig, box, 2 cushions, COA
* Eyes : 12mm Classic Flat Back Oval Glass Eyes (CC06)
* Wig : (8-9) FFB Cut Wig (D.Gray)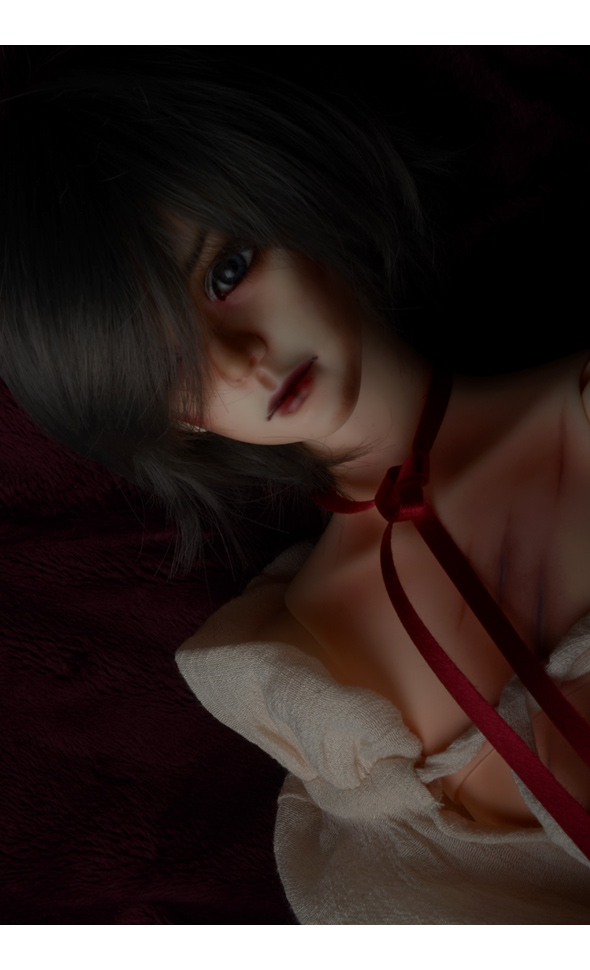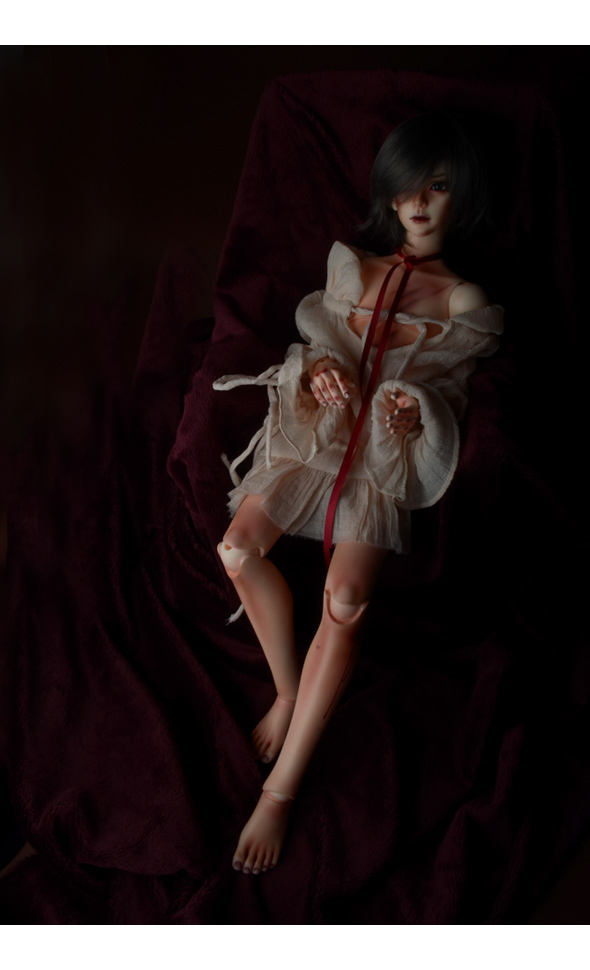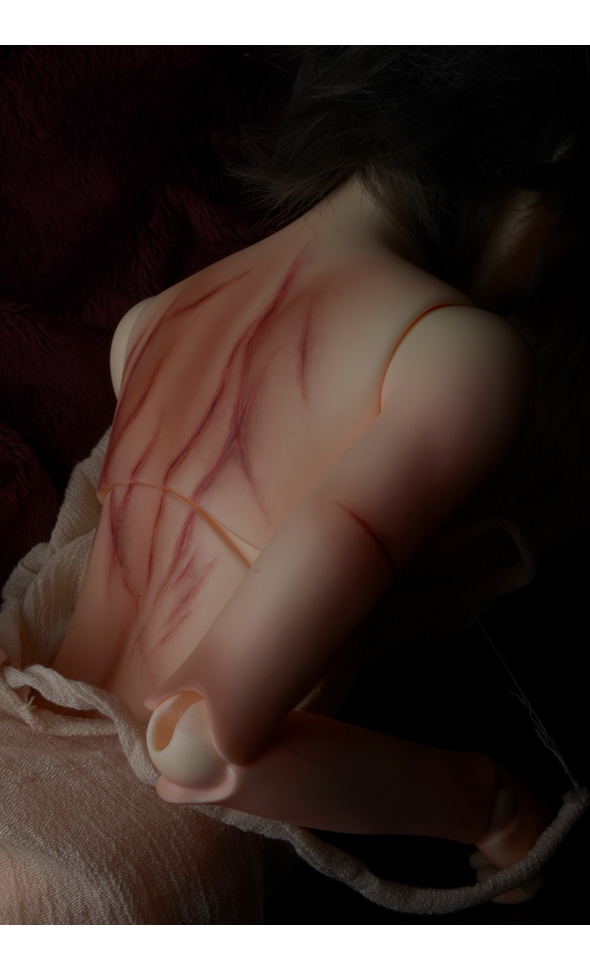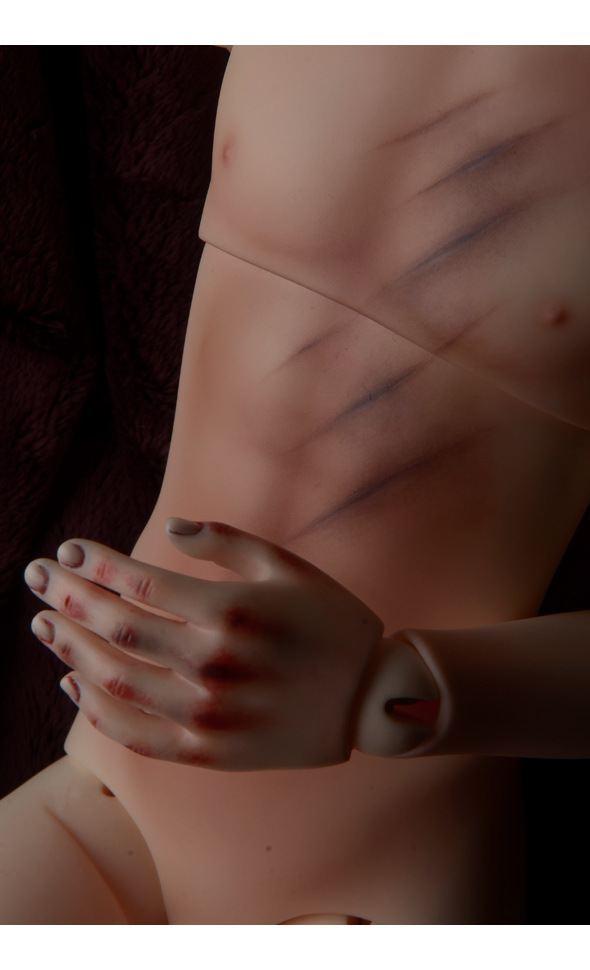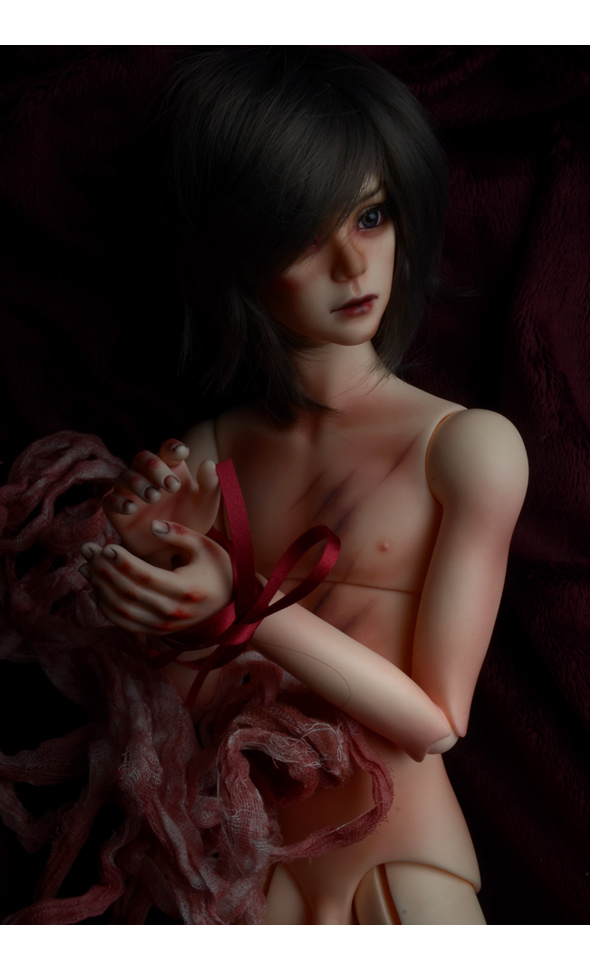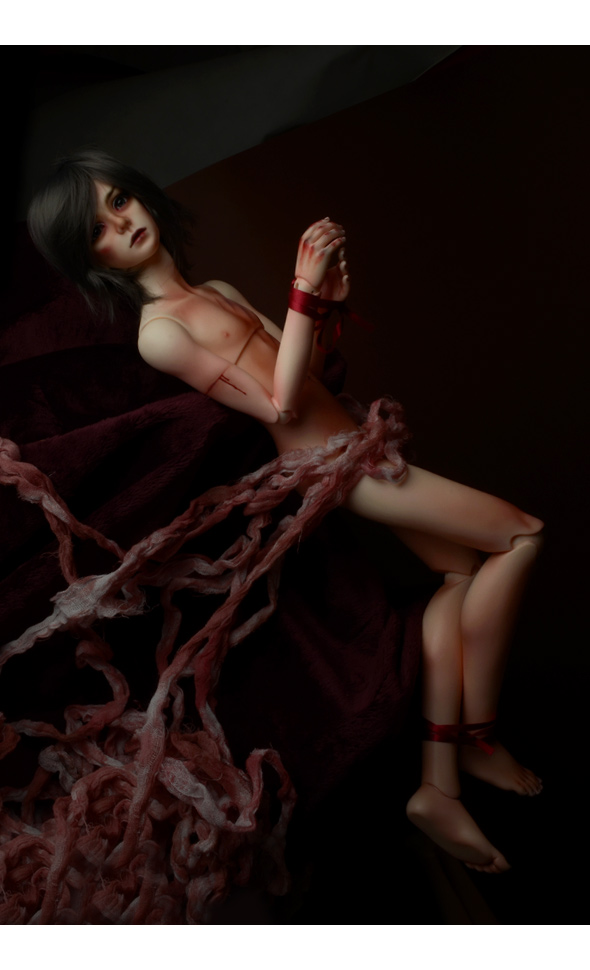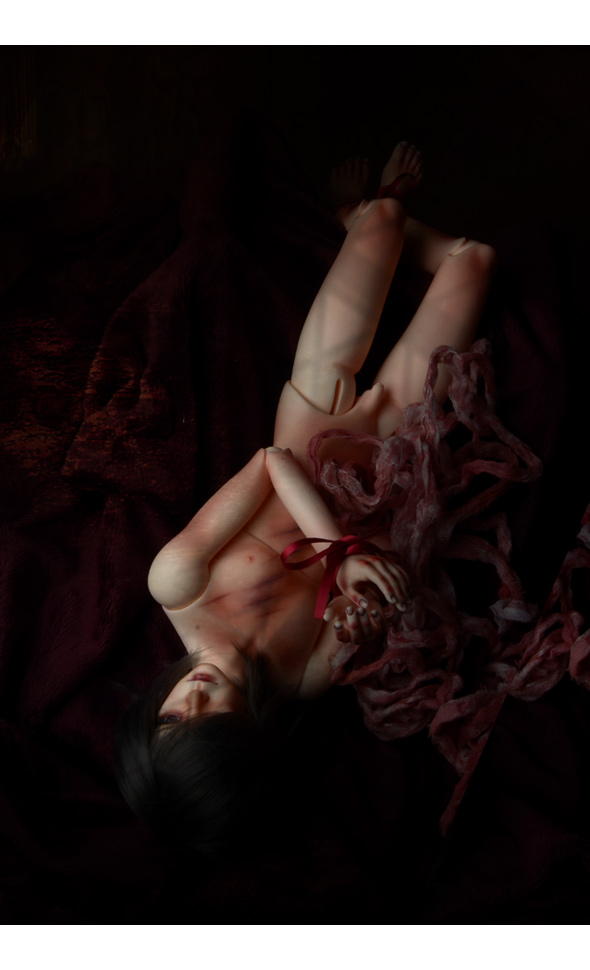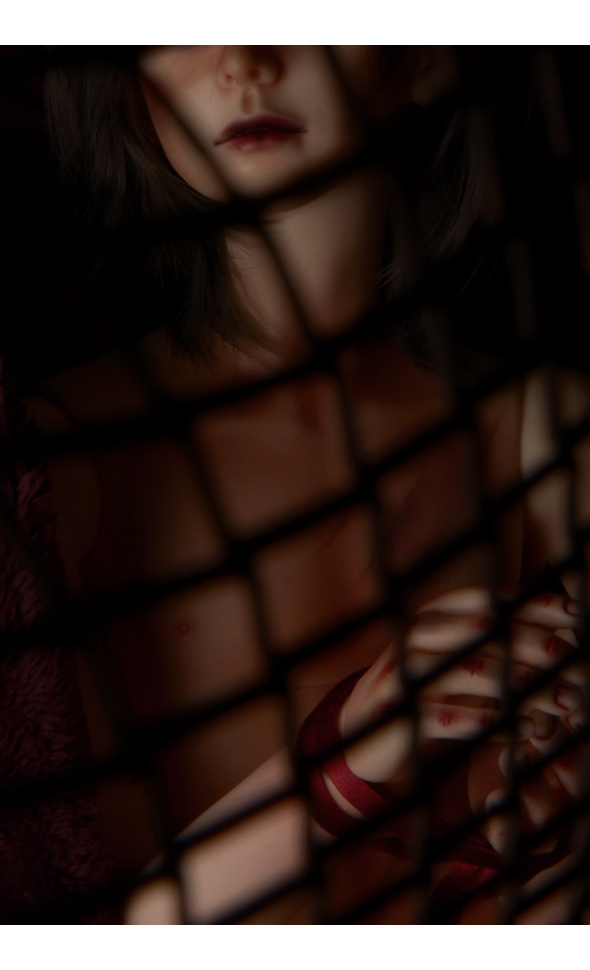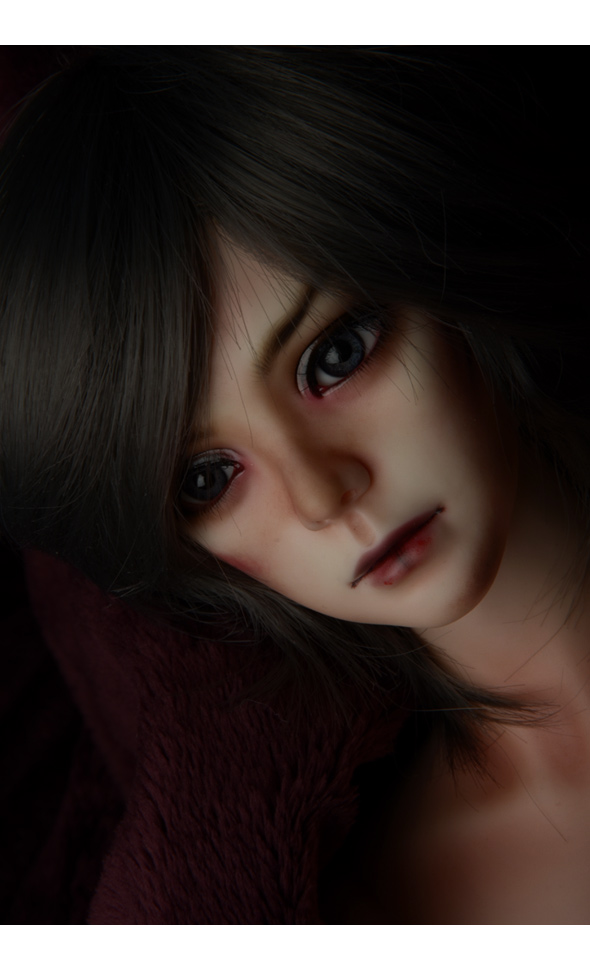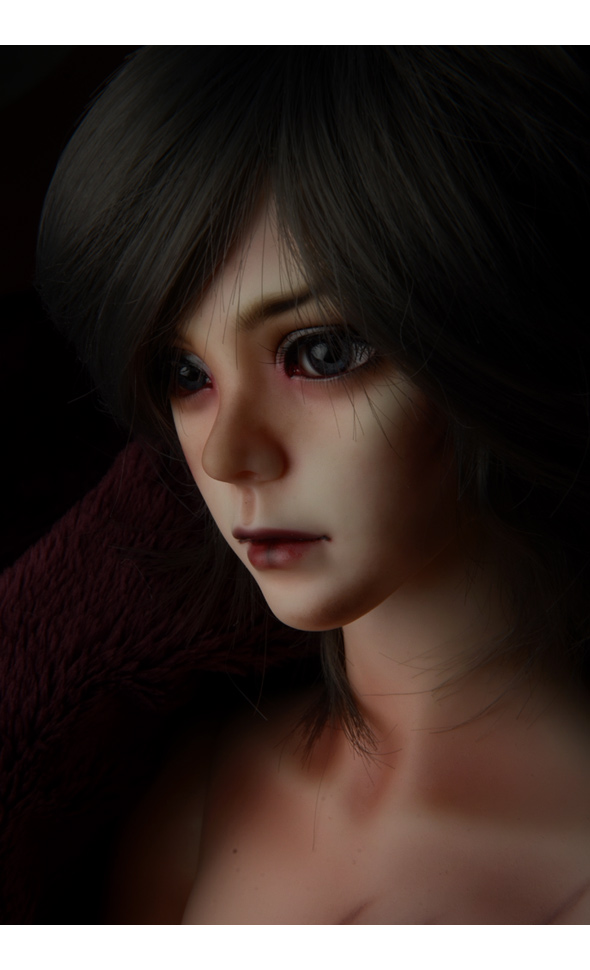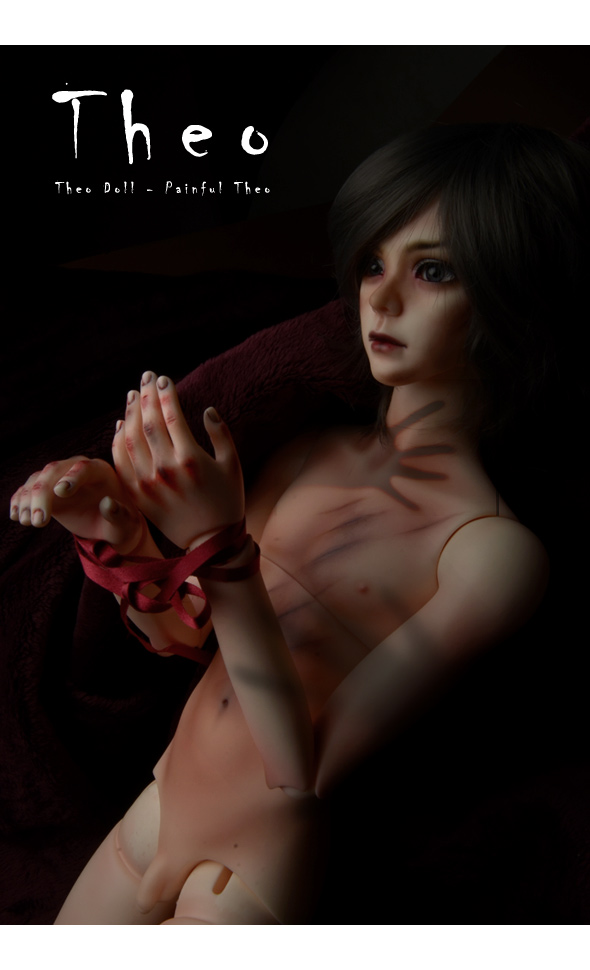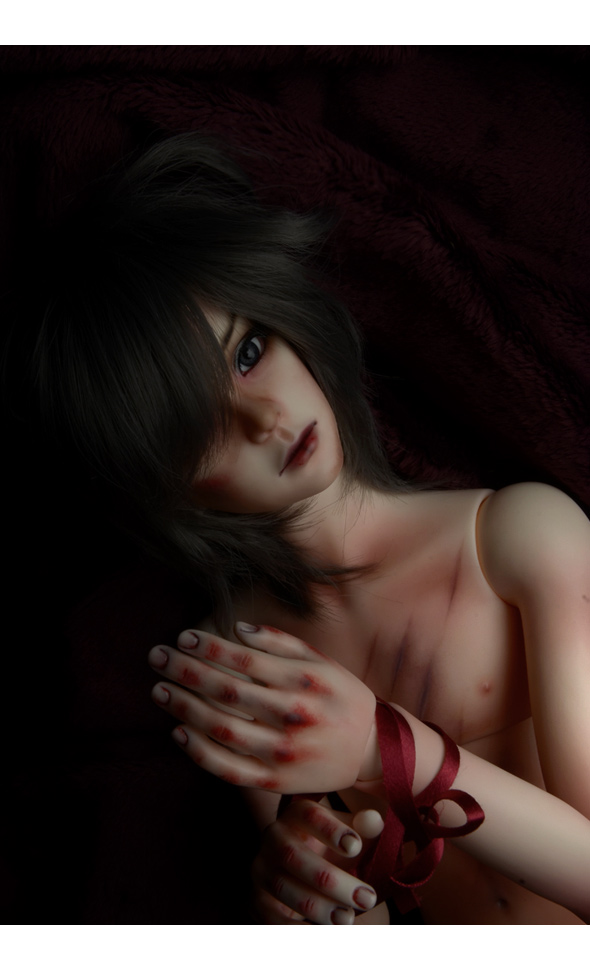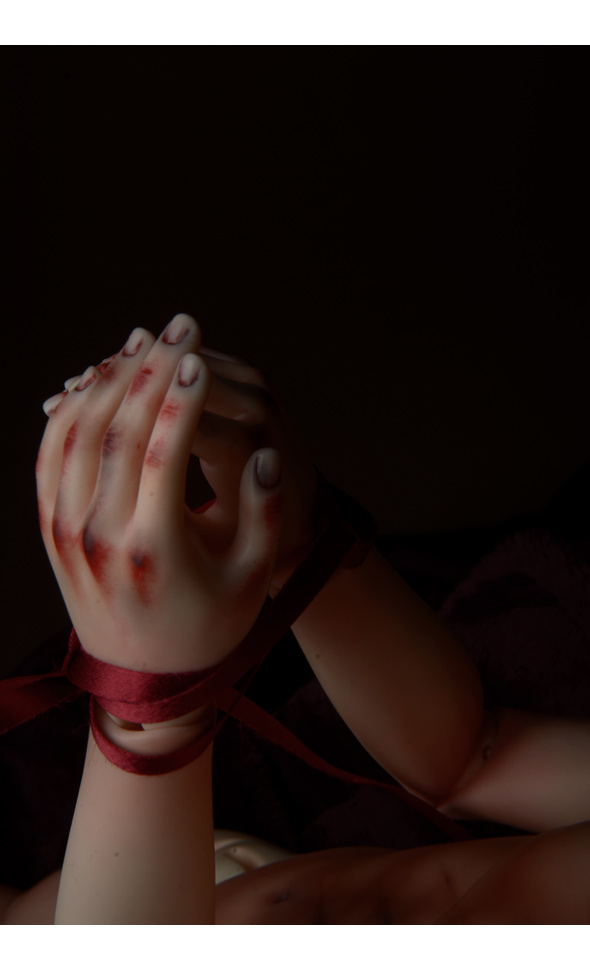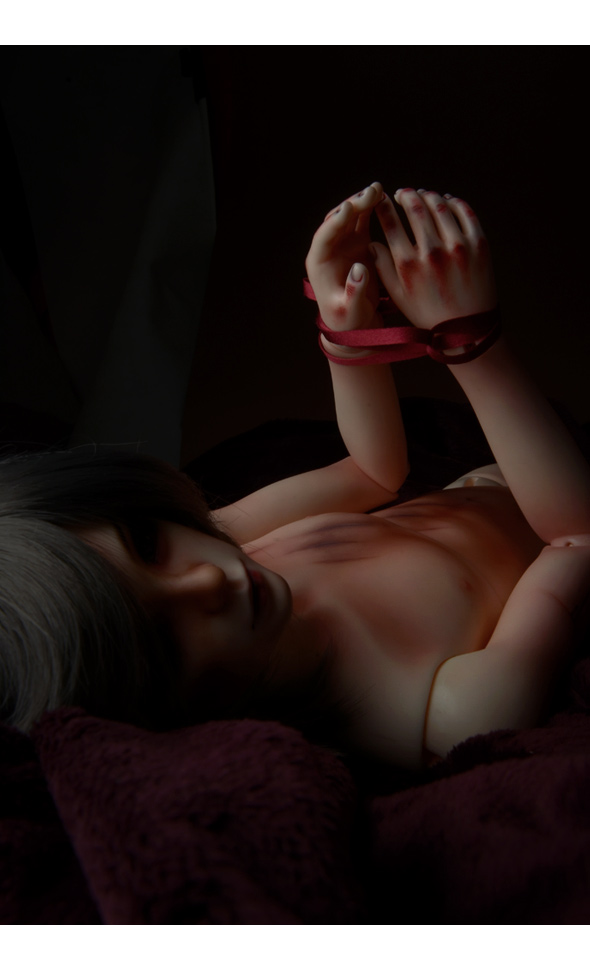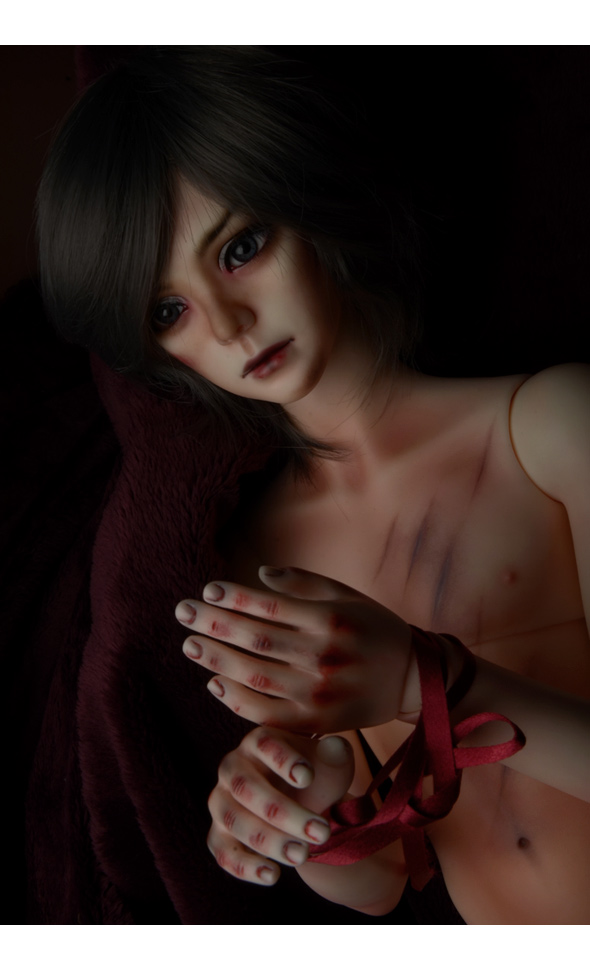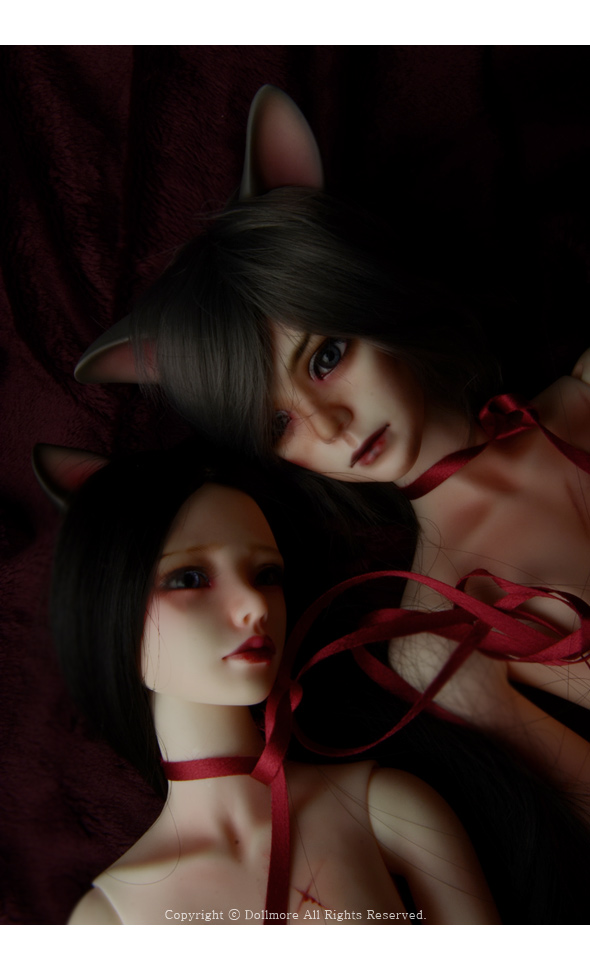 * Notice: Body and face will be blushed like the doll on the photo.
It may happen a little scratch in delivery and unpack dolls.

* Theo Doll - Theo Size

1. Tall : 60cm
2. Body length, not including a head : 53cm
3. Length from hip to knee : 15cm
4. Length from knee to calf : 15cm
5. Circumference of neck : 11cm
6. Width of shoulders : 9.5cm
7. Circumference of chest : 24cm
8. Circumference of waist : 18.5cm
9. Circumference of hip : 24.5cm
10. Circumference of Wrist : 6cm
11. Length from shoulder to wrist, including a wrist ball : 19.5cm
12. Circumference of ankle : 9cm
13. Length from hip to heel : 32cm
14. Length of Foot size : 7.8cm

* As based on 'Production after order' system, your order can't be canceled, after paying.
* In process: 30 business days at least
* Compatible SIZE
- Clothes: SD sized clothes fit well
- Shoes: SD girl sized shoes fit well
- Wig: 8-9 inches wig fits well

<< payment >>
1. Paypal -
If there is no pop up page, dollmore will send you paypal invoice after checking your order.

2. Credit card
3. Bank transfer.
- Bank name: standard chartered bank korea limited
- Account: 431-20-243375
- Recipient: lee eun young
- Bank tel: 82- 2- 521- 9252
- Bank address : standard chartered bank korea limited 1675-1
Seochodong Seochogu Seoul 137-070 Korea
(Gyodaeyeok Br.)
- SWT code : SCBLKRSE

* Dollmore owns whole rights to Theo doll .
* Design registration No. 2006-50002
* Designed by Gu Mi-Jung
March,2003 Completed Bimond's Doll Academy
April,2003 Korea Ball Jointed Doll Association executive member
June, 2003 Movie"Whispering Corridors 3: Wishing Stairs,2003" provided dolls
July, 2003 Exhibit in "The New Artist of Korean Doll"
October,2003 Exhibit in "Chungju International Craft Biennale" Sponsored by Korean Creaft Promotion Foudation
October,2003 Exhibit in "Guangju Shginsegye Gallery Doll Exhibition"
December, 2003 Exhibit in "Dongdaemoon Hello A.P.M Event Exhibition"
2004, Designed "NARSHA"
April, 2004 Exhibit in "3rd TOY FAIR"
May, 2004 Exhibit in " Group Exhibition" in Mac Gallery
May, 2004 Exhibit in "Ball Jointed Doll Exhibition" sponsored by LEVI STRAUSS&CO
August,2004 Movie "The Sacrlet Letter,2004" provided dolls.(NARSHA)
October,2004 Exhibit in "The scent of memory in Movie"Sponsored by Korean Creaft Promotion Foudation
January, 2005 Exhibit in "5th TOY FAIR"
January, 2005 Exhibit in "Seoul Exhibition"Sponsored by Department Store HYUNDAI
October, 2005 Exhibit in "Korea Japan Ball Jointed Doll Exhibition" in Hiroshima

2006, Designed "Zaoll"
June, 2006 Participation in Yoshiko Hon's Ball Jointed Doll Exhibition in Hiroshima City Art mMuseum.
December, 2006 Seould COEX"1st World Doll Festival"Participation
2007, Designed"Q.pito"
Febraury,2007 KT Culture Center sponsorship"Dreaming Doll Exhibition"
May, 2007 German Toy Industry Museum sponsorship"Puppenkunst aus Korea"Exhibition
December,2007 Seould COEX"2nd World Doll Festival"participation