This is a saran hair in new vertion
which is more heavy and thick than orginal saran hair.
It is very similar to Noix De Rome Hair .
Saran Hair sweep over hair of collectable doll the world over!!
Saran Hair made in Japan 100%
never burn, never produce static.
resounded through the world
"Tonner Doll(tlyer,sydney)"
"Effanbee(since branda 2004)"
"TAKARA (Blythe)"
"MAttel (collectable barbie)"
"Integrity(fashion royalty)"
most of company that make collectabel doll use "Saran Hair"
and so Dollmore also stocked "Saran Hair"
we hope that you will be meet "Saran Hair" that have good quality.
* Weight: about 30 gram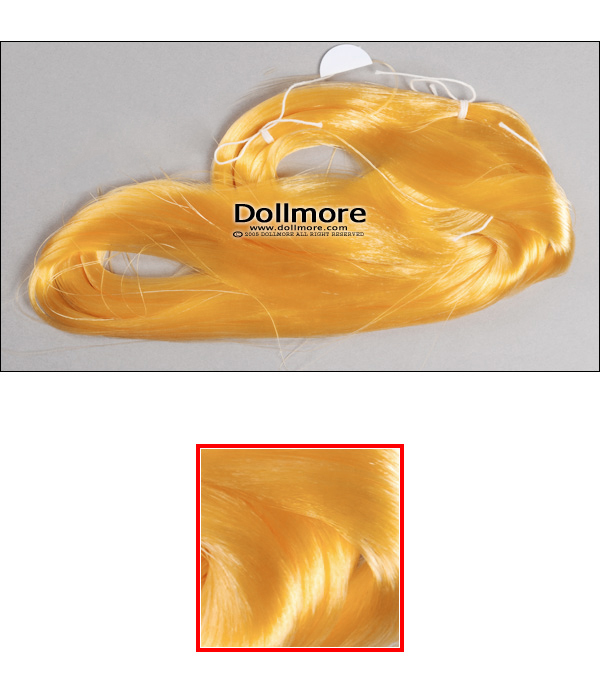 * Notice:
Qty to root hair on the doll
12" doll: 1~2 ae
fashion doll: 2~3 ae
blyth doll: 3~4 ae