Elf Elly Girl - Peach (Normal)

Very small Peach girl doll which is able to stand on your hands.:))
She is just 14.5cm high but has a very specific ball joints at the leg and arm.
She has a perfect poseable body like a large size asian ball jointed doll.
She may come to your dream and see you with her beautiful big eyes.

* Included: head(make up), body(totally assembled), 6mm acrylic eyes, wig(random), underwear, warranty, box, 2 cushions
* Notice: If you want to remove dot on the cheeks, just leave memo at the comment section.
We will not paint dot on the doll face, if you require us to remove that dot.:))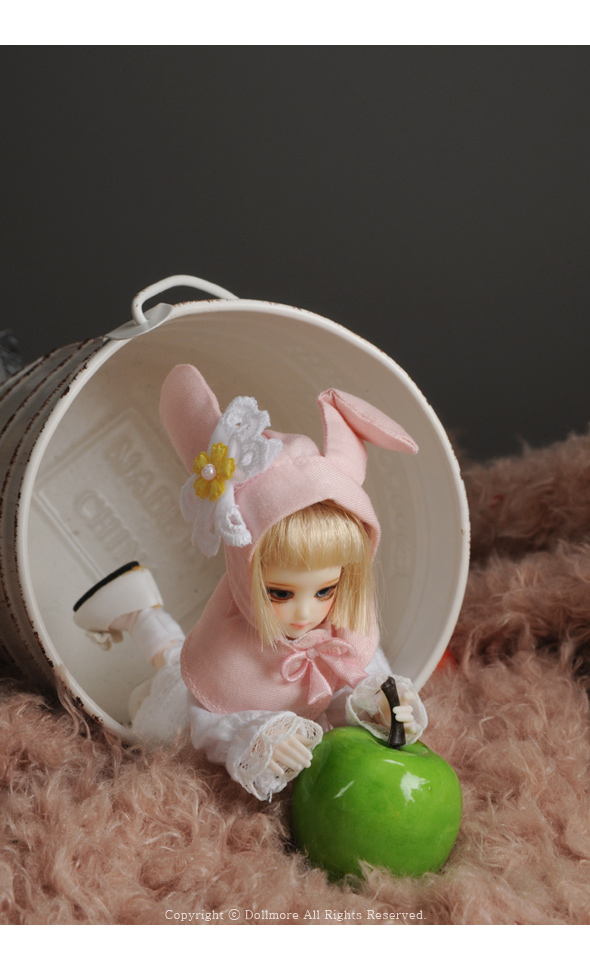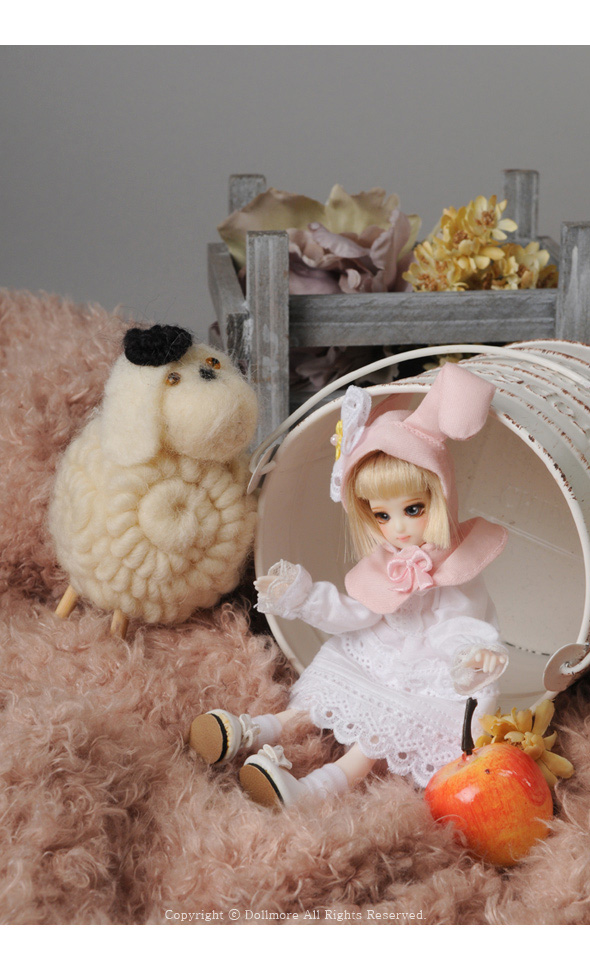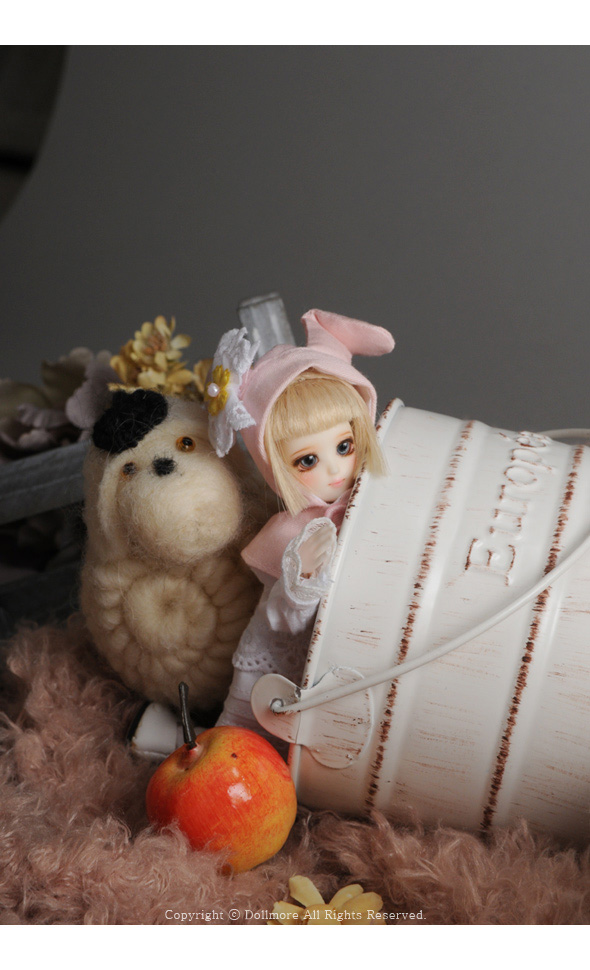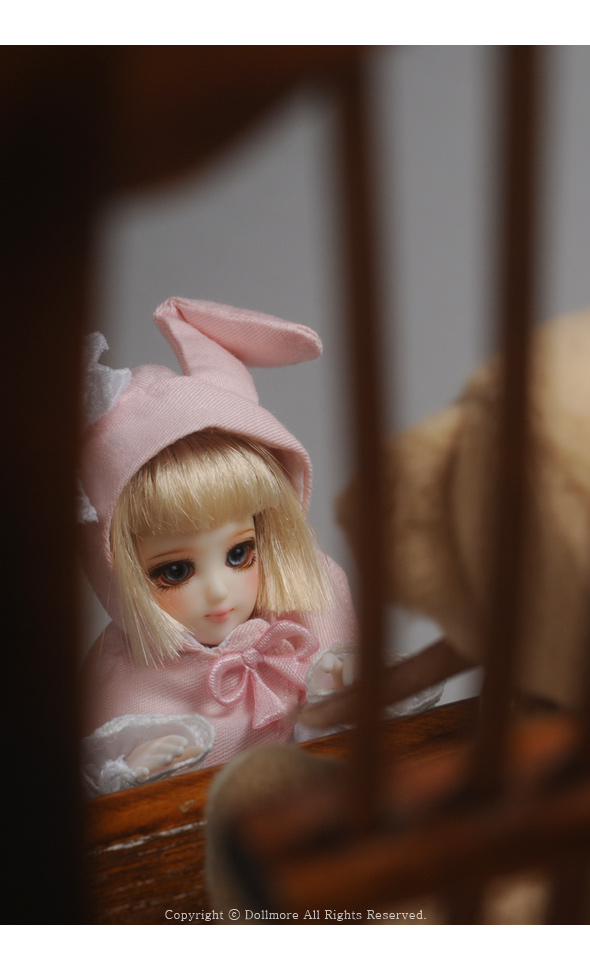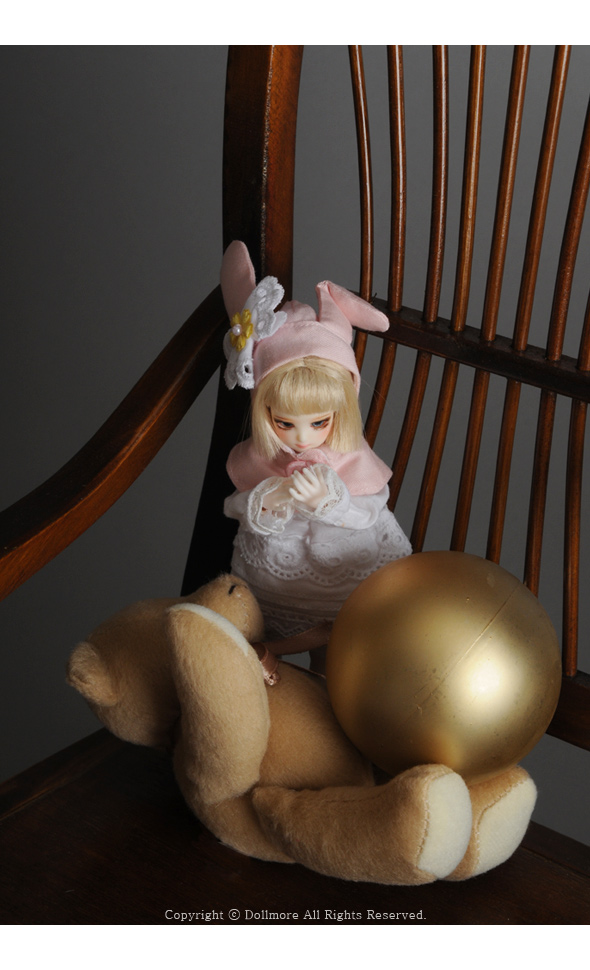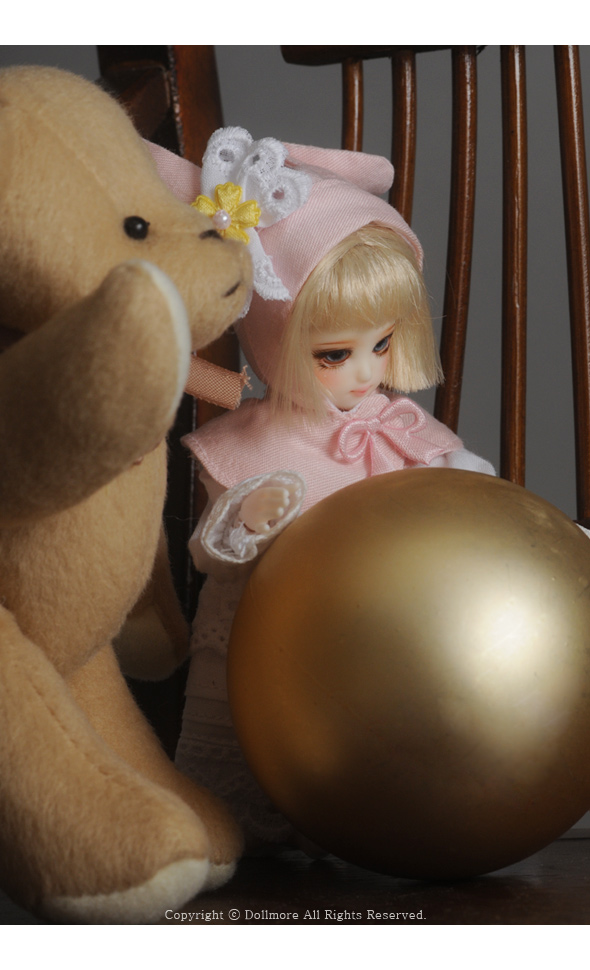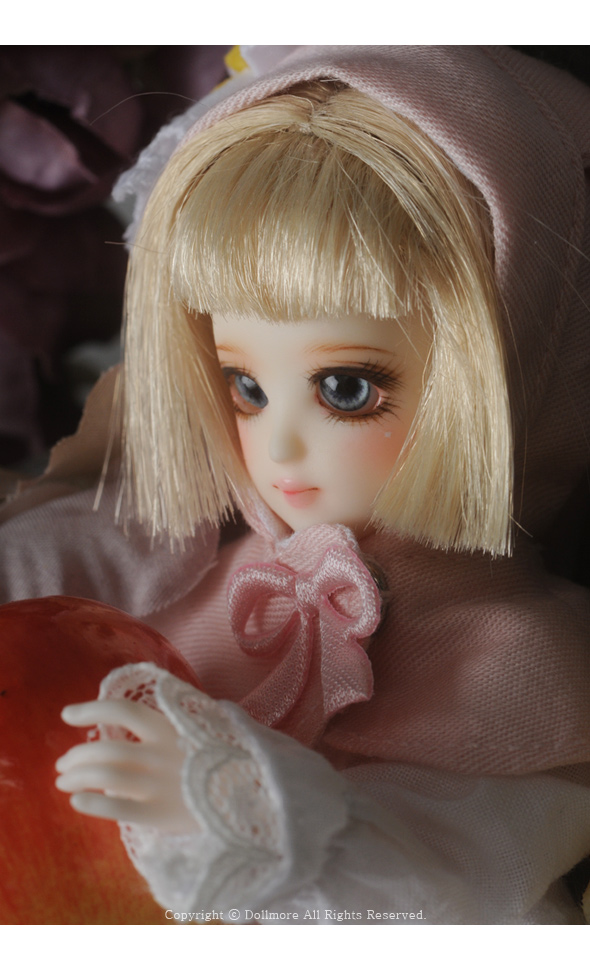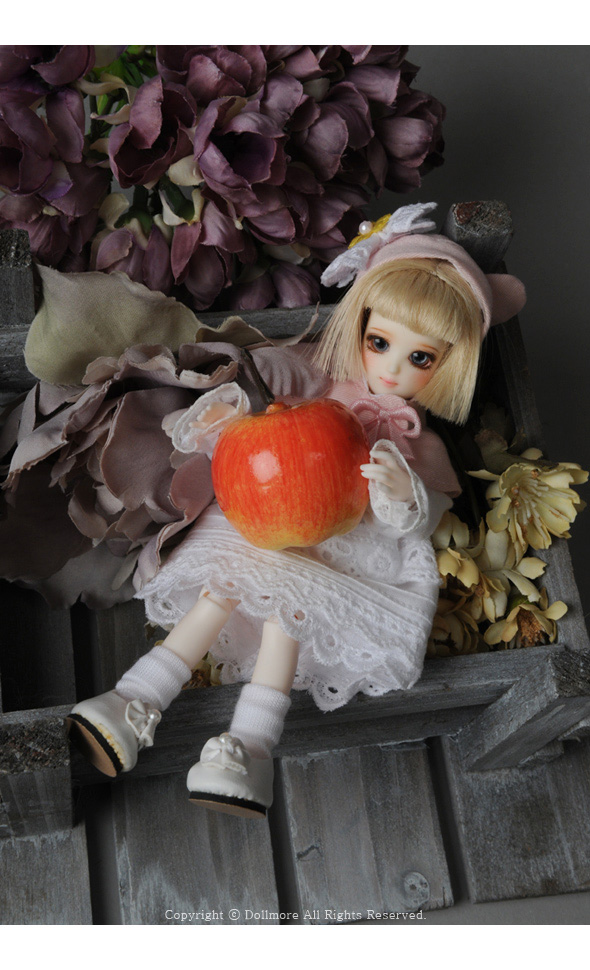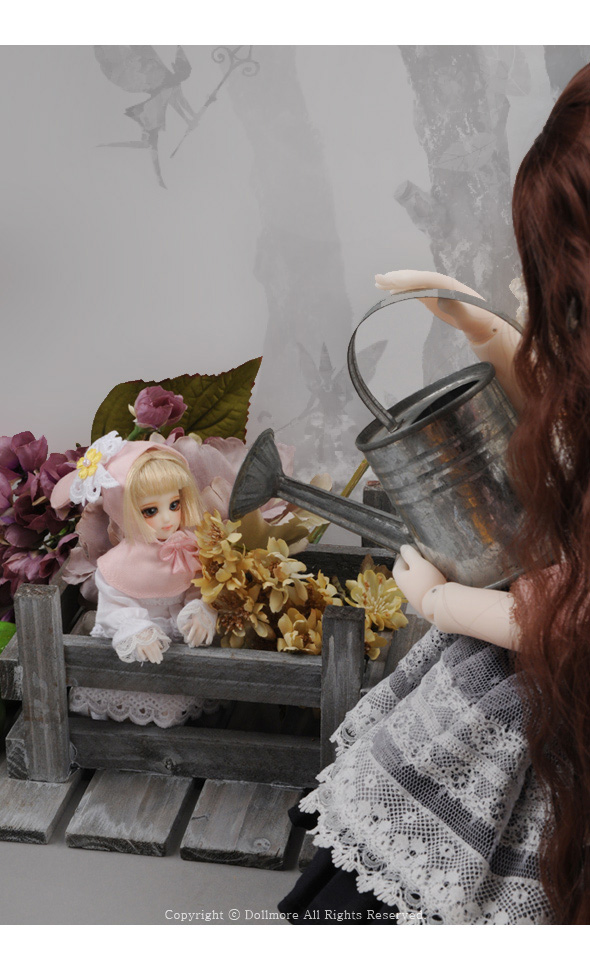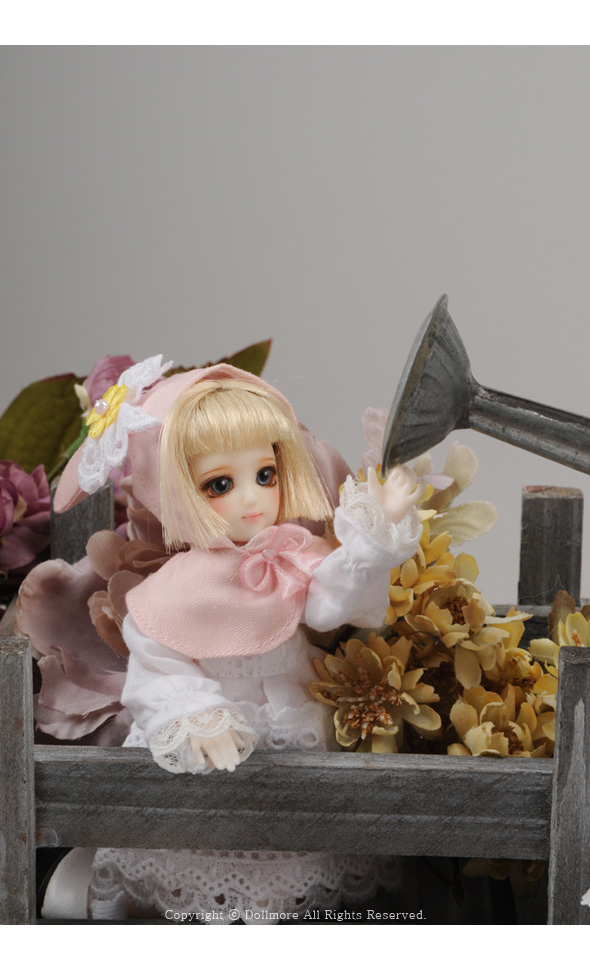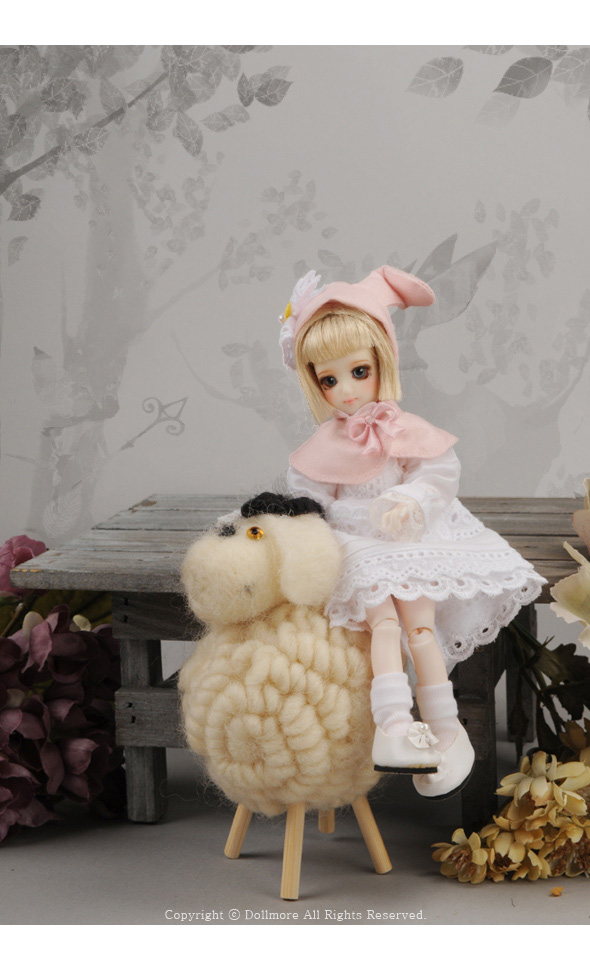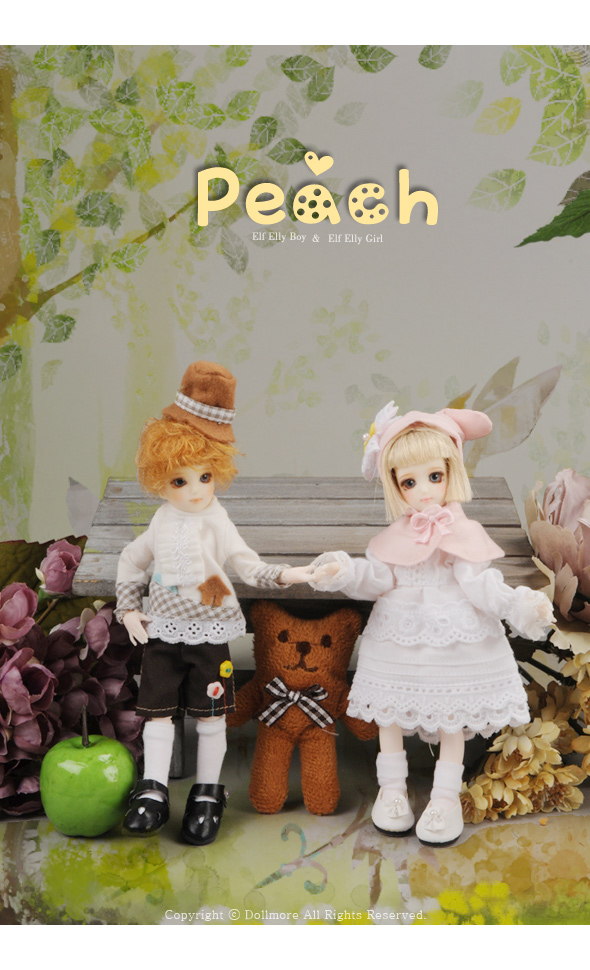 **Banji doll Body Size**
1. Height : 14.5CM
2. Head : 7.3CM
3. Bust : 6cm
4. Waist : 6cm
5. Hip : 7.6cm
6. Foot : 2cm

* Style Tip at the photo
Following items will not ship together. But you may buy them seperately.
- Clothes : Banji - Lovely Little Bunny Set
- Eyes : Life Like Acrylic 6mm - Light Violet G6LD-07
- Wig : Banji size - Long Straight Wig (Blonde

1. from order to shipping : order -> payment -> production/shipping
so, you can't cancel or return goods becase of order production system.
2. By starting from payment (not order date), it will be shipped out after 2 month or longer days.
<< payment >>
1. Paypal - help@dollmore.net
2. Credit Card
3. Bank transfer.
- Bank name: standard chartered bank korea limited
- Account: 431-20-243375
- Recipient: lee eun young
- Bank tel: 82- 2- 521- 9252
- Bank address : standard chartered bank korea limited 1675-1
Seochodong Seochogu Seoul 137-070 Korea
( Gyodaeyeok Br. )
- SWT code : SCBLKRSE
* Design application No. 2006-50002
* Design registration No. 0462757